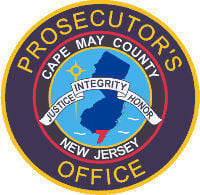 WILDWOOD — An investigation into a police officer's use of force during an arrest this month remains ongoing.
Asked Tuesday via email for details about the officer involved, including his name, and whether he is still working or is on paid or unpaid suspension during the investigation, Cape May County Prosecutor Jeffrey H. Sutherland said he is awaiting permission from the state Attorney General's Office of Public Integrity and Accountability to release information.
Steven Barnes, director of communications for the Attorney General's Office, said the office is assisting the county Prosecutor's Office in their review before deferring to the Prosecutor's Office for comment.
WILDWOOD — A woman claiming to be the mother of a man who was repeatedly punched by a city p…
A widely shared video of a July 12 arrest shows a white officer punching a prone Black man with both fists between 3 and 3:30 a.m. in the 3700 block of Pacific Avenue, according to previous reports.
The objective of the preliminary investigation is to determine whether the actions of the arresting officer or officers potentially violated the use of justifiable force to effect an arrest or any related criminal statutes, Sutherland said in a statement announcing the investigation following the incident.
This is not the first time the department has been under scrutiny for an officer's use of force.
Two years ago, a video of a Philadelphia woman being violently arrested on the beach over Memorial Day weekend made international news after footage taken by a bystander appeared online.
CAPE MAY COURT HOUSE — The Philadelphia woman who was charged with assaulting a police offic…
Emily Weinman ended up pleading guilty to a disorderly person's offense after she was originally charged with aggravated assault by spitting bodily fluids at/on a police officer, disorderly conduct, resisting arrest, obstruction and minor in possession of alcohol.
The three Class II, or seasonal, officers involved in the arrest, Thomas Cannon, John Hillman and Robert Jordan, did not face criminal charges.
Weinman has since filed a lawsuit in U.S. District Court in Camden, alleging she was "brutally and senselessly assaulted" by police in front of her 18-month-old daughter on Memorial Day weekend 2018.
In 2019, 79 complaints were filed against city police officers, according to three pages of professional standards summary report forms posted on the department's website, including seven citizen complaints of excessive force. Of those complaints, three were exonerated and four were not sustained.
Generally, an exonerated disposition means the alleged incident did happen, but the actions of the officer were found to be justified, while not sustained can mean that an investigation did not clearly prove or disprove an allegation.
While many police departments publish a report each year detailing crime statistics, internal affairs data and community policing efforts, an Open Public Records Act request for these reports from the city for 2015 to present came back with only 2015.
In 2015, there were 11 excessive force complaints against officers, according to that year's report. Of the total, eight were exonerated, two were marked active and one was not sustained.
Officials have urged anyone who has video or photographic footage of the events of July 12 to call the prosecutor's Professional Standards Unit at 609-465-1135.
Contact: 609-272-7241
Twitter @ACPressMollyB
Be the first to know
Get local news delivered to your inbox!