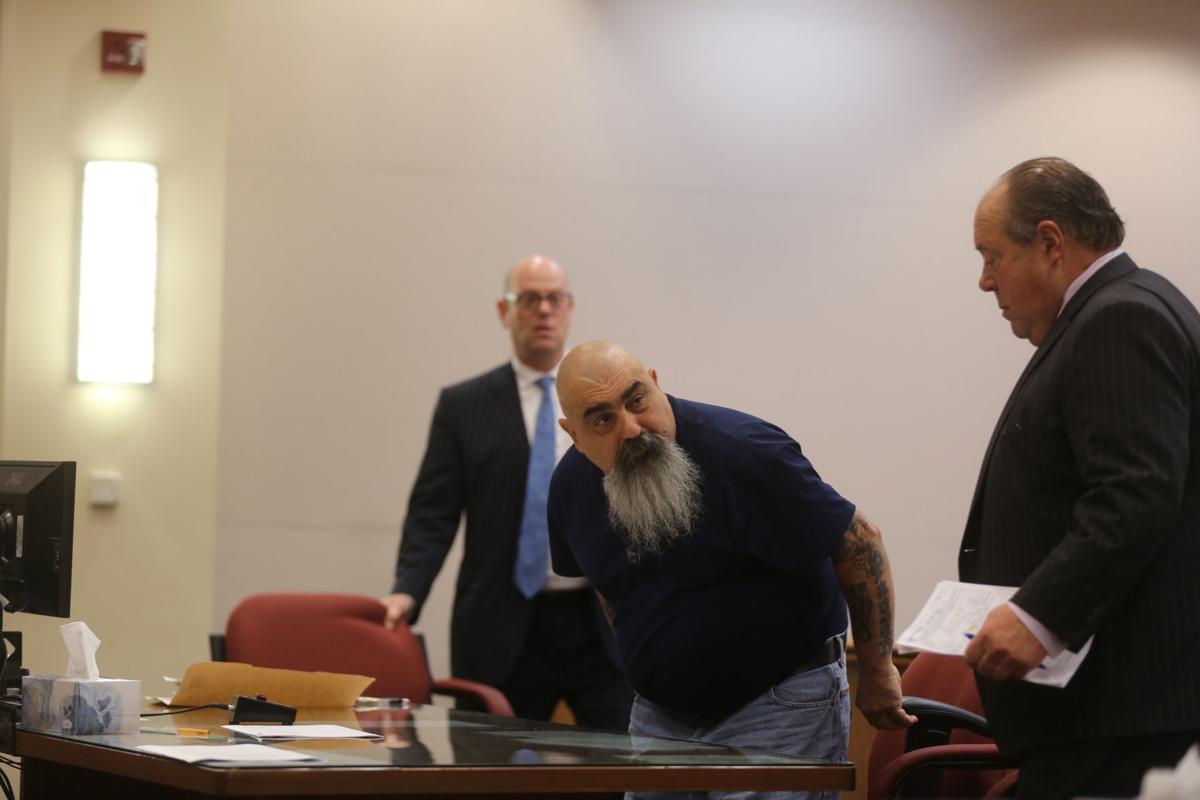 MAYS LANDING — Seven years after the murder of local veterans advocate April Kauffman, the last defendant charged in a case connected to her murder and a related opioid drug ring was sentenced Thursday morning.
John "Egyptian" Kachbalian, 56, a retired Pagans motorcycle gang leader, was sentenced to four years' probation, followed by 364 days of jail time, with 44 days of credit for time already served.
It was the last court hearing currently on the books tied to the murder of Kauffman, who was fatally shot in her Linwood home in 2012.
Prosecutors successfully argued during a September trial that April's husband, James Kauffman, plotted to kill her after she threatened to expose an opioid ring he ran with Ferdinand "Freddy" Augello, a retired member of the Pagans, out of James Kauffman's medical practice. James Kauffman, 68, was found hanged in his Hudson County jail cell weeks after being charged.
Kachbalian, of Egg Harbor Township, pleaded guilty last month to witness tampering in the case after being charged with invasion of privacy and cyberharassment. Posts on his Facebook account have called co-defendants in the Kauffman case who took a plea agreement "rats."
One of the posts was of a sexually explicit photo purported to be of co-defendant Beverly Augello, who pleaded guilty to conspiracy to possess drugs in the case and agreed to testify for the state.
PHOTOS: April Kauffman murder trial
A jury of five men and seven women found Ferdinand "Freddy" Augello guilty of racketeering, leader of a drug trafficking network, distribution of CDS, conspiracy to distribute CDS, the 2012 murder April Kauffman and conspiracy to commit murder of James Kauffman.