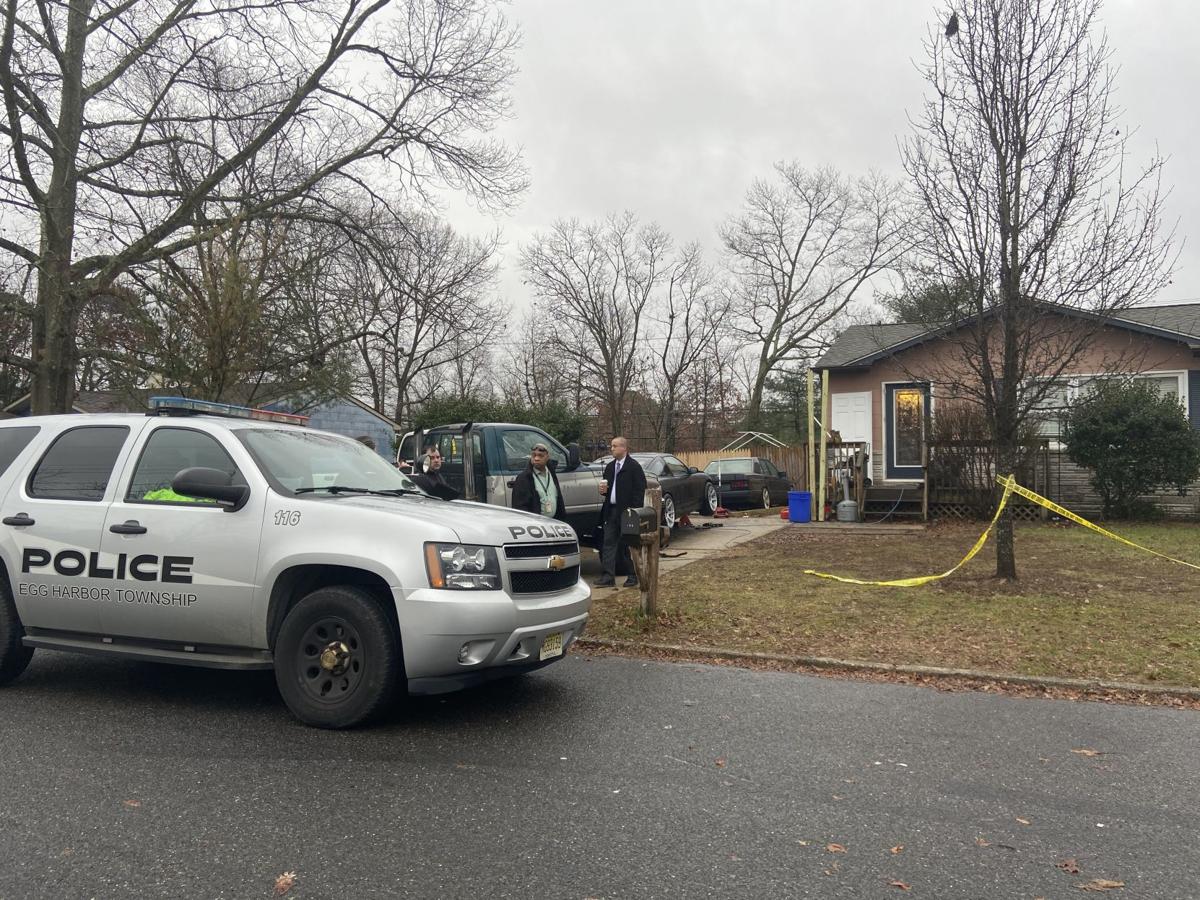 County and township law enforcement are out at a home on the 100 block of Vermont Avenue in EHT. The home has been roped off with yellow caution tape that says "crime scene do not cross." @ThePressofAC pic.twitter.com/PO7uUfAcgn

— Molly Bilinski (@ACPressMollyB) January 3, 2020
EGG HARBOR TOWNSHIP — A 24-year-old man was fatally shot Thursday night inside his township home.
Arturo Barrera III was found with multiple gunshot wounds in his home in the 100 block of Vermont Avenue, the Atlantic County Prosecutor's Office said in a news release.
No arrests have been made, and authorities said this appears to be an isolated incident. Police and the Prosecutor's Office are investigating. An autopsy was scheduled for Friday.
Phone numbers publicly listed for the address were disconnected.
At 11:20 p.m. Thursday, police responded to a 911 call reporting a shooting, according to the release. There, they found Barrera, who was pronounced dead at the scene.
Neighbors described the residents of the home Friday morning as helpful and mechanically inclined, often working on cars outside and helping residents get their cars unstuck on snowy days.
County and township law enforcement vehicles lined the street Friday morning, where the home was roped off with crime scene tape.
Neighbors said they were woken up around midnight to the sound of sirens and flashing lights barreling down the street, which they said is generally quiet.
Standing at the end of her driveway, Valerie Dabney said her daughter woke her up around midnight after seeing an ambulance park on the block.
"Next thing you know, you see all these police cars," she said, adding she's seen the residents of the taped-off home working on their cars in the driveway, and that they've never bothered her.
Dabney said police interviewed her, but she didn't have much to tell them because she didn't hear or see anything.
A few houses down the street, Maria Campbell and her 25-year-old son, Ian, also saw the lights from emergency vehicles around midnight, they said.
"It's really scary. I'm exhausted," Maria said, putting her hands out in front of her to show they were shaking. "We still don't know what happened."
Police also interviewed them, they said, but, like Dabney, they didn't know anything.
"They're one of those families that, if you get stuck in the snow, they'll come and help you," Ian said.
Neighbors said the street is generally quiet.
"We have good neighbors. We look out for each other," Dabney said, adding she has lived on the street for almost two decades. "We usually don't have anything going on."
Anyone with information about the shooting can call the Prosecutor's Office at 609-909-7800 or visit acpo.org/tips to anonymously submit a tip. They can also call Atlantic County Crime Stoppers at 609-652-1234 or 800-658-8477 or visit crimestoppersatlantic.com.
Contact: 609-272-7241
Twitter @ACPressMollyB