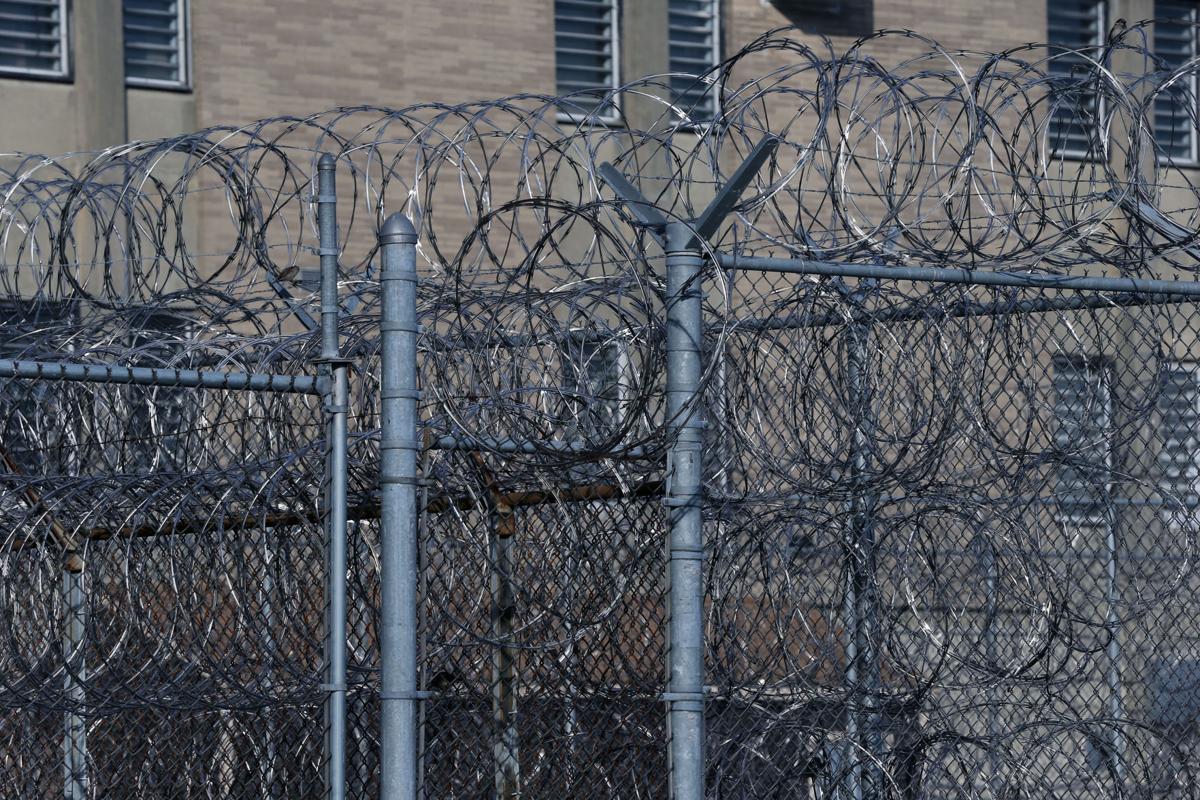 BRIDGETON — Two Cumberland County freeholders said Friday the board is reconsidering a $65 million project to build a new county jail, citing a devastated local economy and a low inmate population, both attributed to the COVID-19 pandemic.
But another freeholder says scrapping the plan for the new jail is "the dumbest idea of the century," while other opponents say it puts inmates and correctional police officers at risk.
BRIDGETON — Three Cumberland County officials have alleged in a civil lawsuit filed last wee…
Freeholder Director Joseph Derella and Deputy Director Darlene Barber said in a statement the board is thinking of putting a community center in the spot previously slated for the new jail, near South Woods State Prison on South Burlington Road.
Derella acknowledged the current jail is "obsolete" and must be replaced, adding officials are looking at using spaces outside the county to house inmates and building a small holding facility for those awaiting transport.
"COVID-19 has devastated our economy, and the resultant loss of tax revenues requires us to carefully re-evaluate the need for large capital projects at this time, particularly if there are adequate alternatives that are less costly to the taxpayers," Derella said.
Freeholder Jack Surrency, a Democrat, called on Derella to "hold on."
"The county has approved financing, selected a contractor, broke ground, begun construction on a new, state-of-the-art county jail and now, all of a sudden, Freeholder Derella wants to scrap the project," Surrency said.
BRIDGETON — A Cumberland County jail inmate has tested positive for COVID-19, county officia…
The new jail was scheduled to open this year — after more than two years of planning and construction — holding up to 398 inmates. Officials planned to demolish the current jail, adjacent to the courthouse on West Broad Street, once work was complete.
The footings and foundation on part of the building have been completed, county spokeswoman Jody Hirata said. In addition, a suspension notice was provided by the Cumberland County Improvement Authority to the general contractor this week.
The plans had called for the CCIA to own the facility, while the county would run the operations.
The number of inmates at the jail has been decreasing, Hirata said, providing data that shows the average population was 310 in 2019 and the inmate count was 232 as of Thursday.
BRIDGETON — When inmates at the Cumberland County jail complain of symptoms related to COVID…
While the trend may appear temporary, "the freeholder board believes it is prudent to assess the extent to which the Attorney General's COVID-19 inmate release programs will accelerate the trend away from pretrial detention and incarceration for nonviolent offenses," Derella said.
Victor Bermudez, president of PBA 231, the local that represents officers at the jail, said Derella's suggestion "that a multimillion-dollar capitol project could easily be switched like a Halloween Spirit store is ambiguous as well as misleading."
Bermudez, who was previously on paid suspension pending termination from the facility after officials alleged he violated an inmate's health privacy rights in April, is currently considered "removed from office," according to his attorney, Arthur J. Murray.
Cumberland County Prosecutor Jennifer Webb-McRae doesn't let her 22-year-old son walk down t…
His firing was effective July 1 after allegedly getting involved in a Paterson mayoral campaign while transporting an inmate, but his attorneys have said they plan to appeal.
"We wholeheartedly believe that community enrichment is something that Cumberland County has needed for quite some time, but it is disheartening that the same leadership that has been in place for many, many years will finally do so by possibly laying off a law enforcement agency which employs over 200, possibly keeping a selected few and placing logistic restraints on the incarcerated with those connected to them," Bermudez said.
BRIDGETON — Construction on the new Cumberland County jail is expected to begin next year, o…
Stuart Alterman, the attorney who represents the local, said the announcement puts the jobs and livelihoods of the people who work in the jail at risk, as well as negative impacts on inmates.
Officials are considering what to use the new space for, with Derella saying it's "an opportunity to shift our focus toward community development, including the expansion of educational, recreational and cultural opportunities."
"We envision this site being used for a community center promoting the freedom to learn, play and enrich our community," Derella said. "If the events of the last few months have taught us anything, it has taught us that we must invest in our people, particularly our young people, to ensure that we have a just and fair society that incarcerates as few people as possible."
Surrency argued the lack of recreation space in the county and the jail are two separate issues that need separate solutions.
In South Jersey, two counties are deciding to build new jails while another is choosing to m…
"We have an obsolete jail that needs a solution; we have one under construction," Surrency said. "We also have a lack of recreation in the county; we need a separate solution that focuses more on funding programs and less on bricks and mortar. I've spent the last three years saying this very same thing."
He noted there would be significant transportation challenges for youth to get to the proposed facility, arguing public transportation is a significant issue in the county.
"You don't inspire young people by locating a community center right next to a state prison," Surrency said.
GALLERY: Groundbreaking of new jail in Cumberland County
-- HIDE VERTICAL GALLERY ASSET TITLES --
102219_nws_cumbojail 5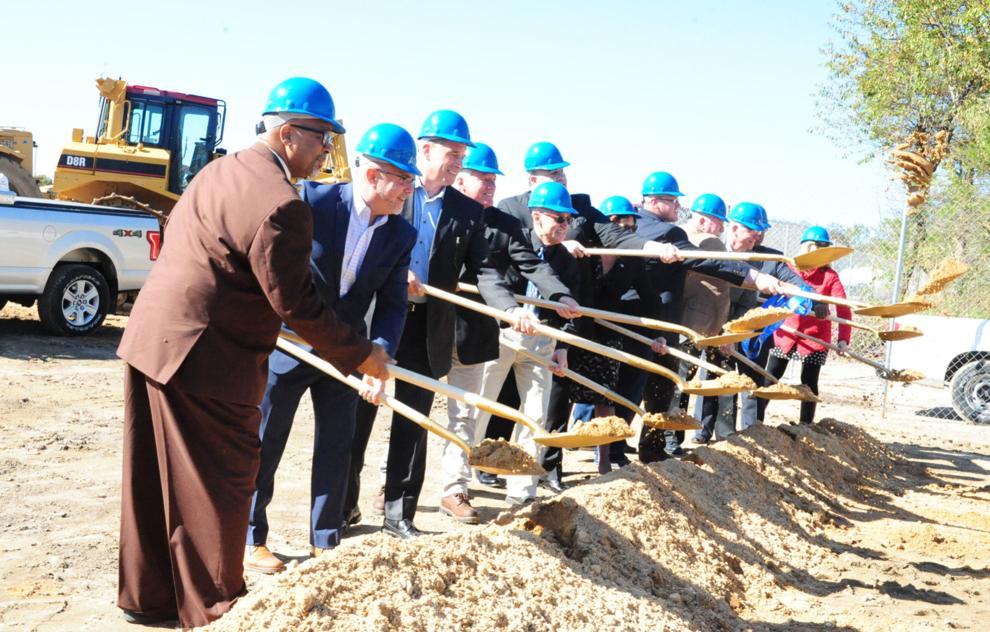 102219_nws_cumbojail 10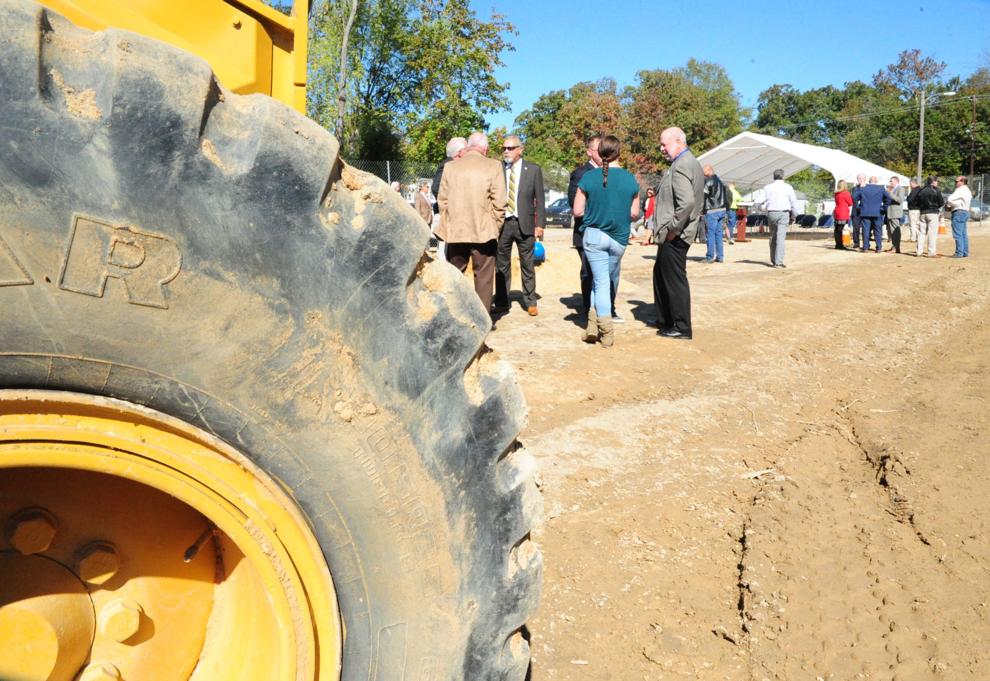 102219_nws_cumbojail 3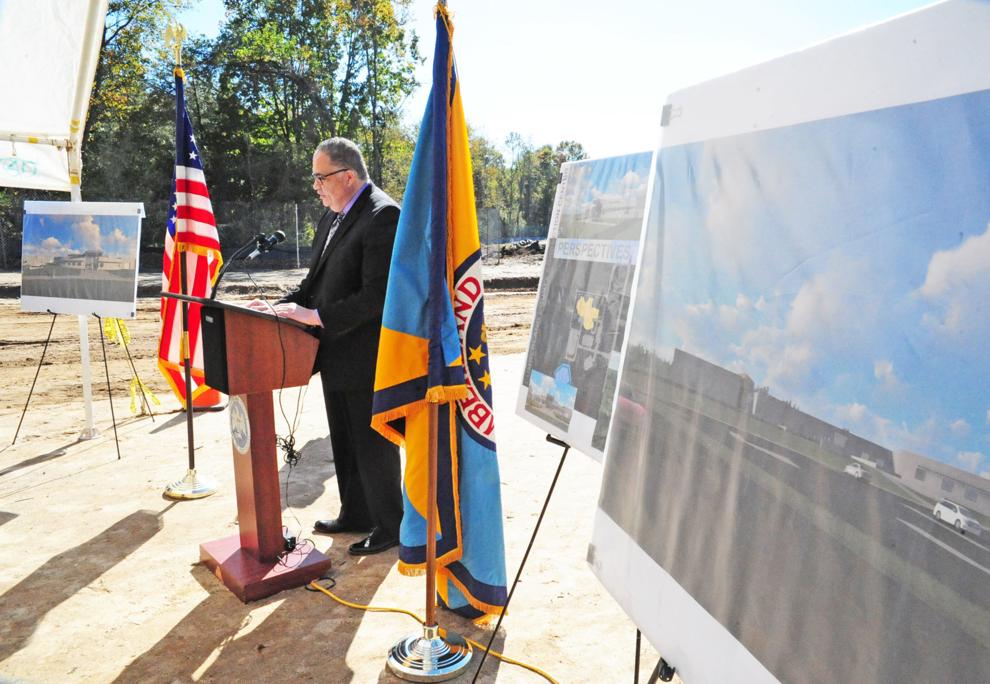 102219_nws_cumbojail 1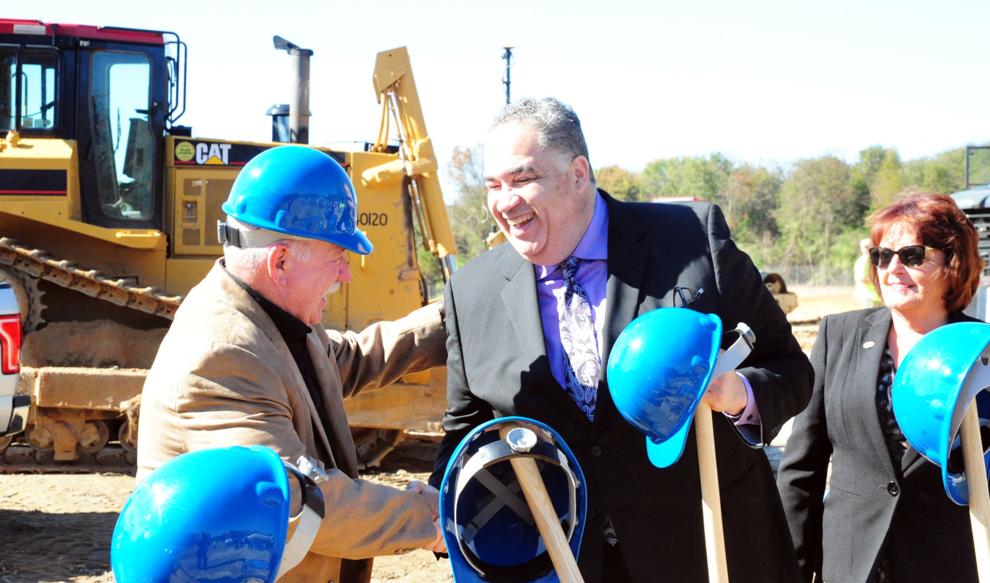 102219_nws_cumbojail 7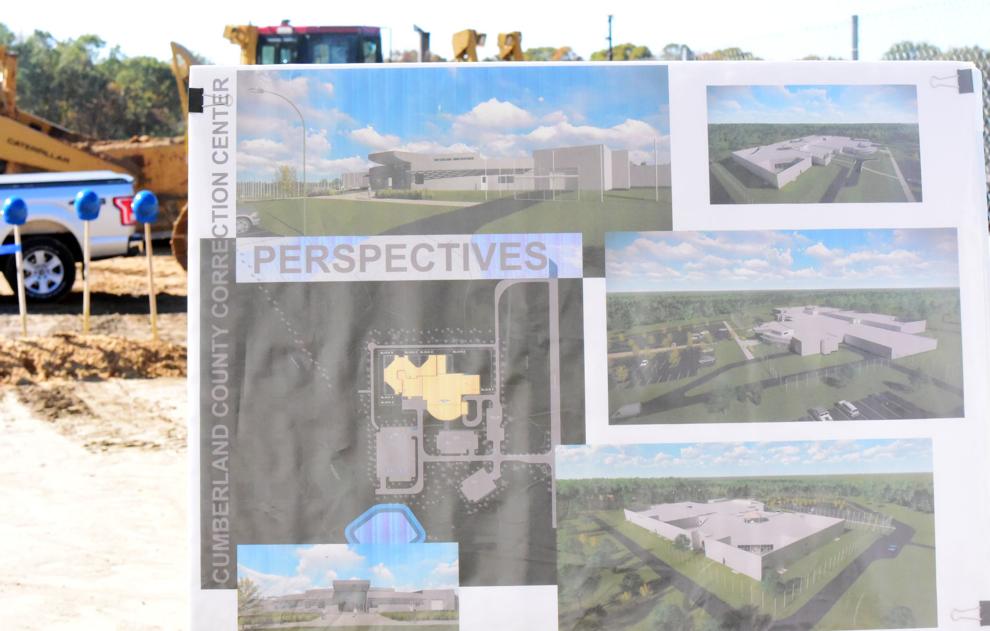 102219_nws_cumbojail 9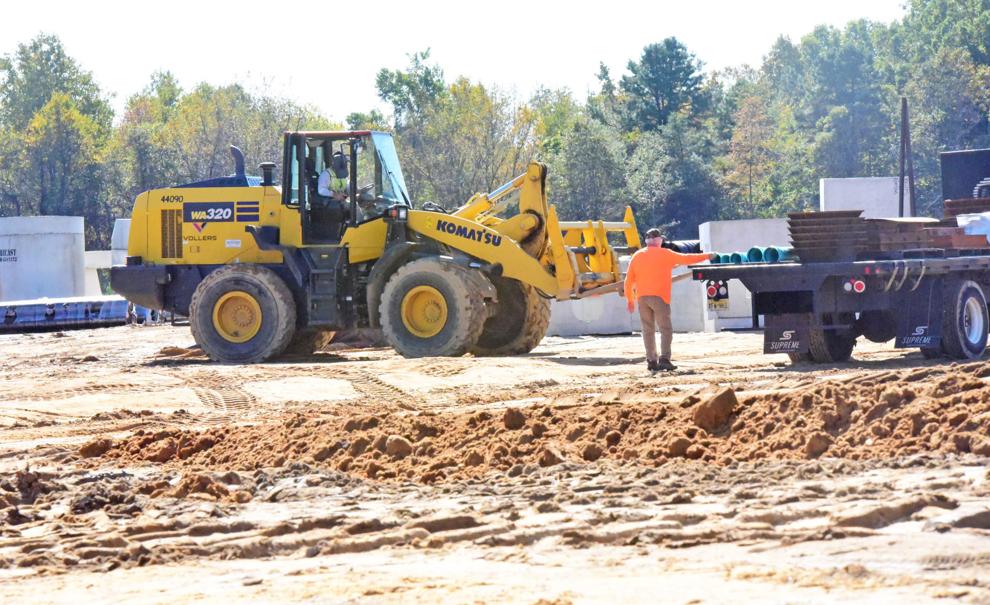 102219_nws_cumbojail 8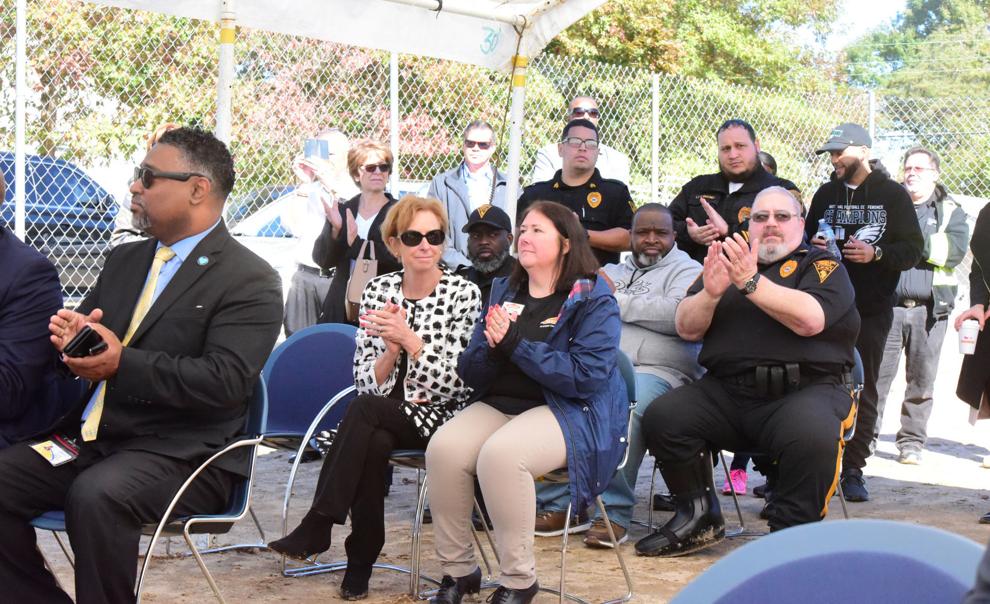 102219_nws_cumbojail 6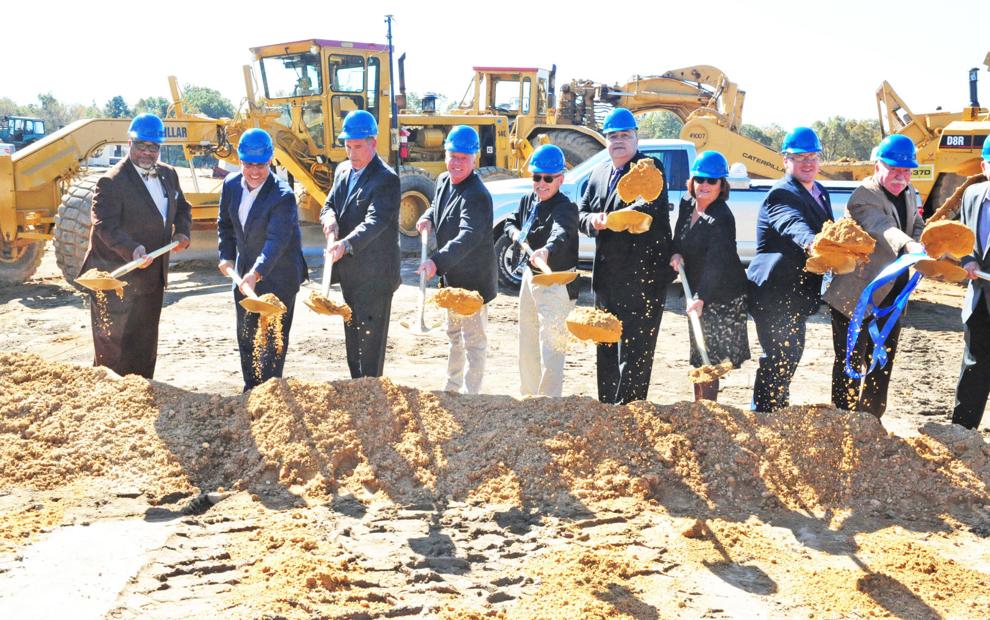 102219_nws_cumbojail 2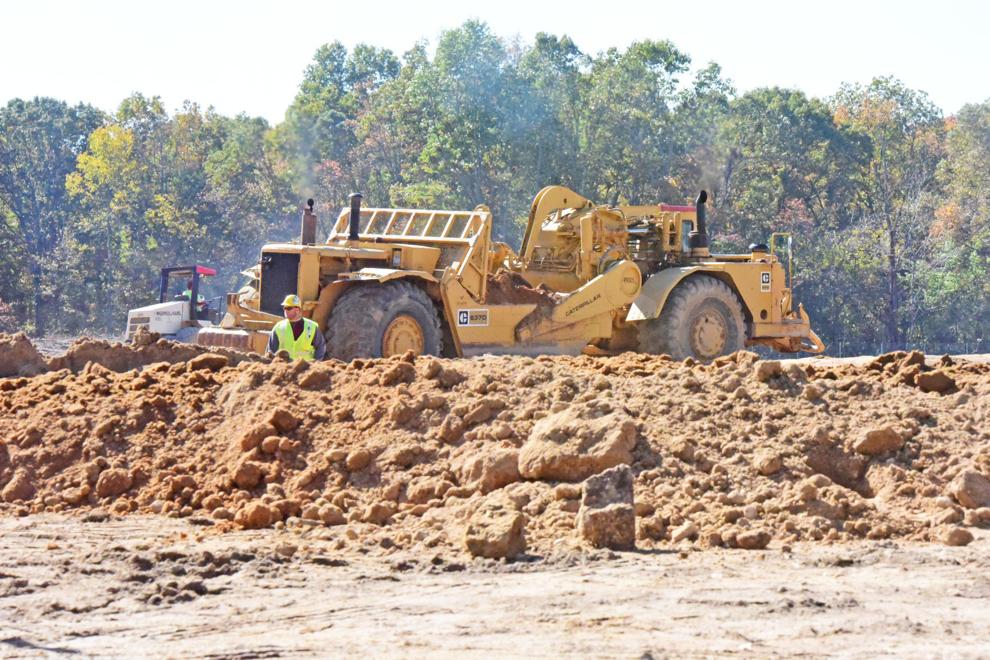 102219_nws_cumbojail 4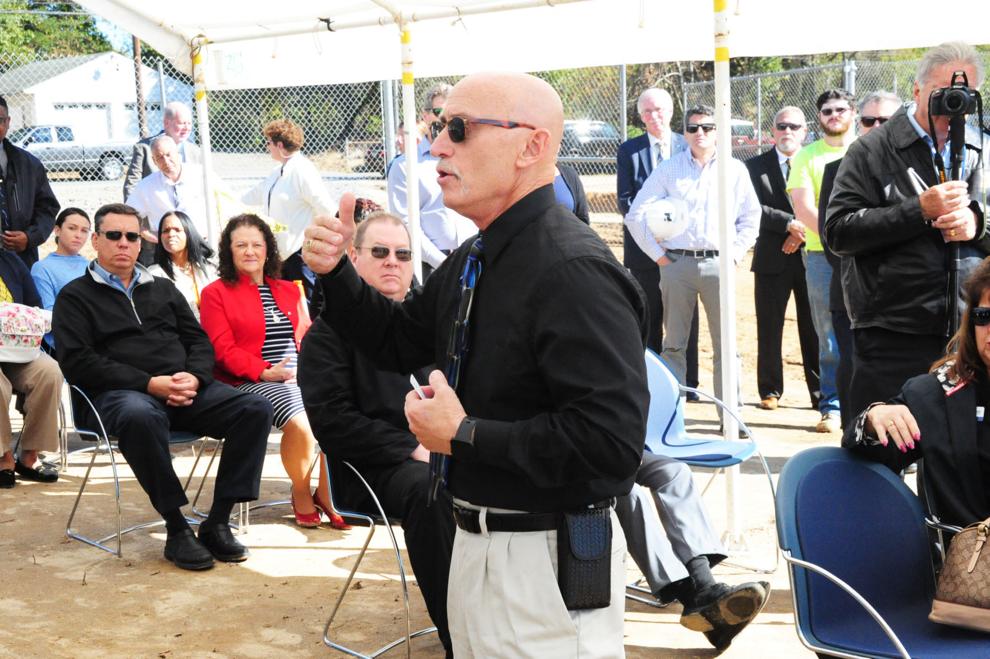 102219_nws_cumbojail 36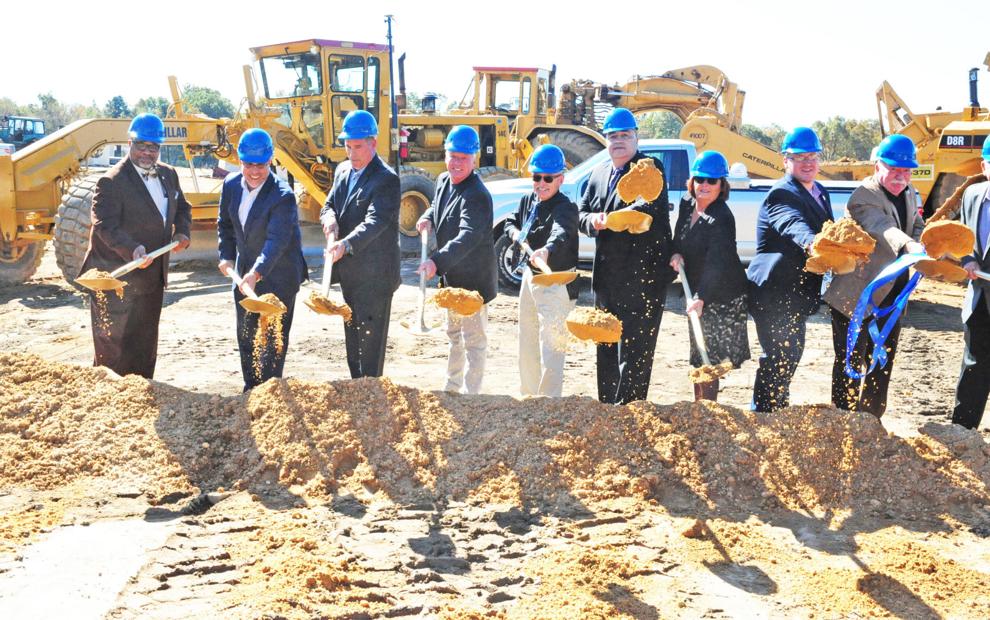 102219_nws_cumbojail 24
102219_nws_cumbojail 21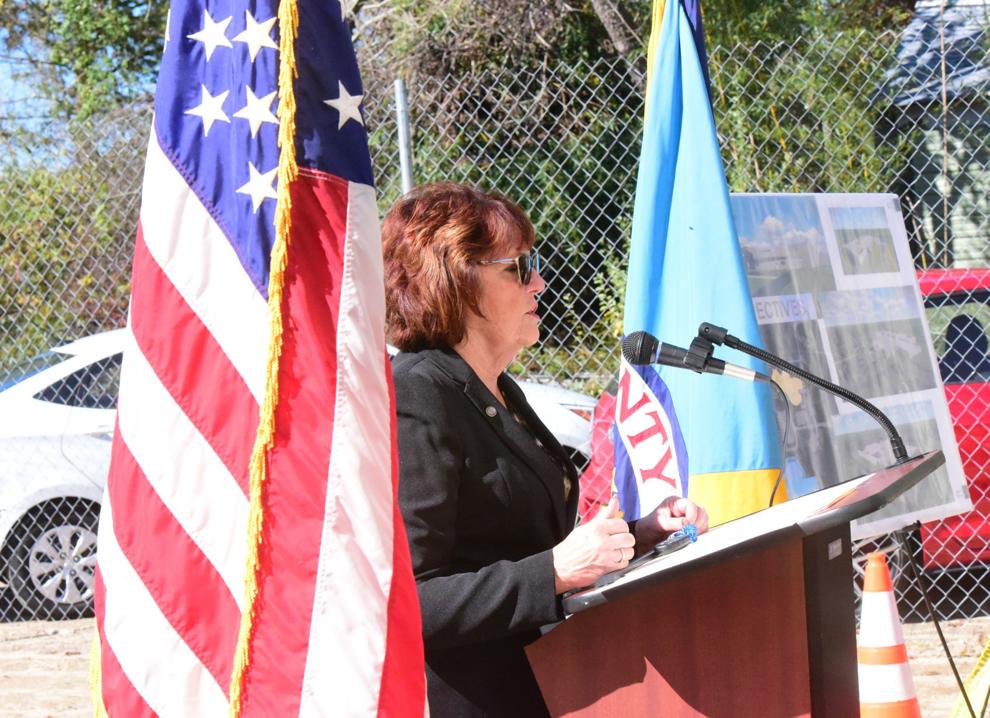 102219_nws_cumbojail 16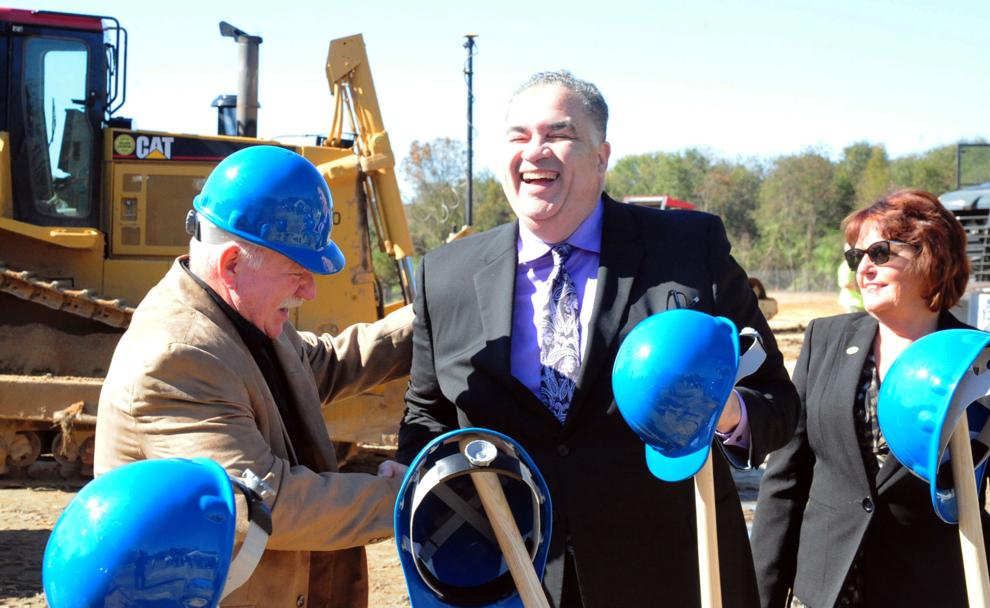 102219_nws_cumbojail 18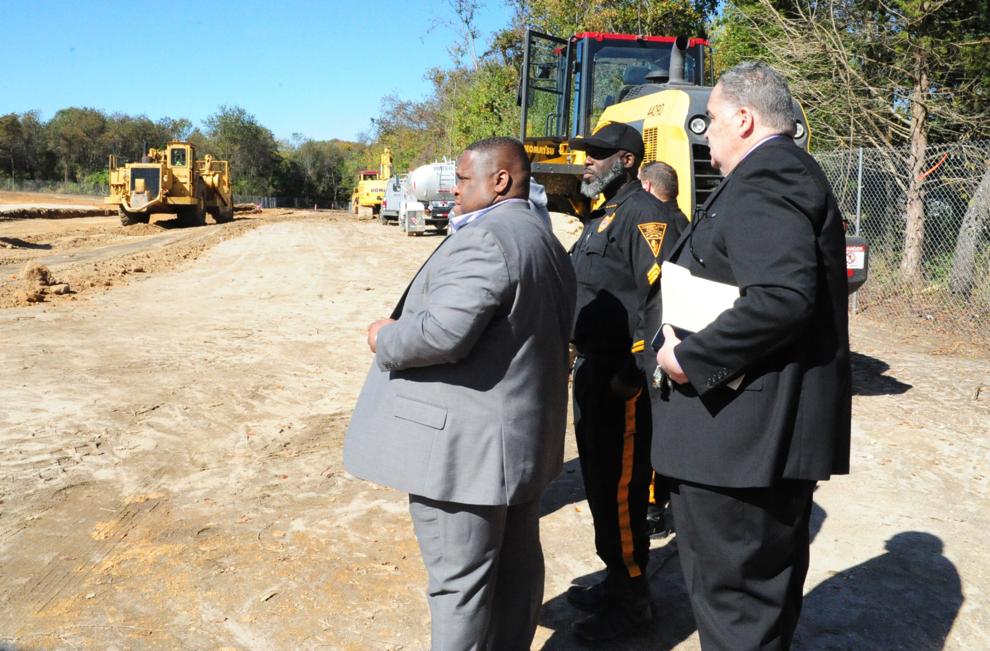 102219_nws_cumbojail 32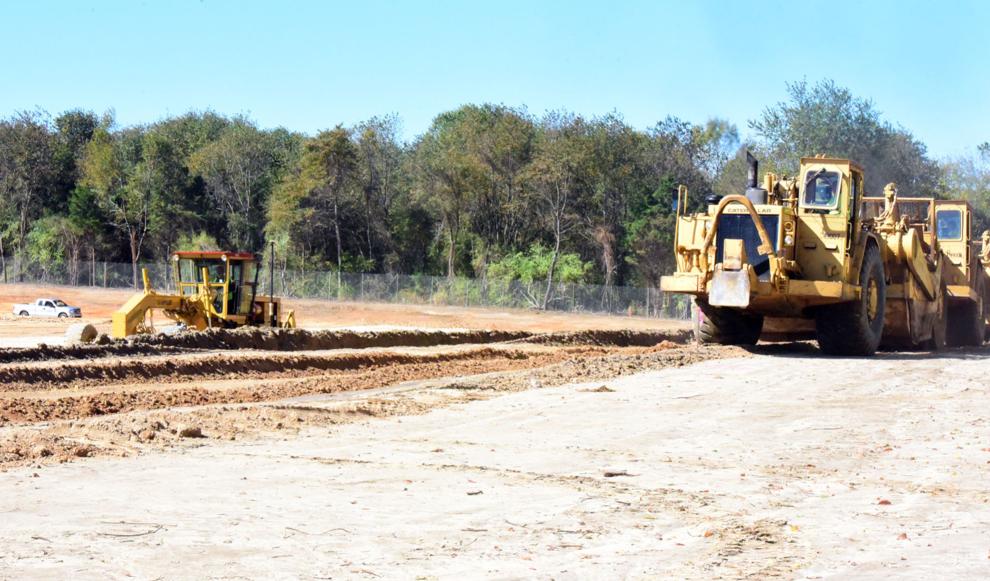 102219_nws_cumbojail 38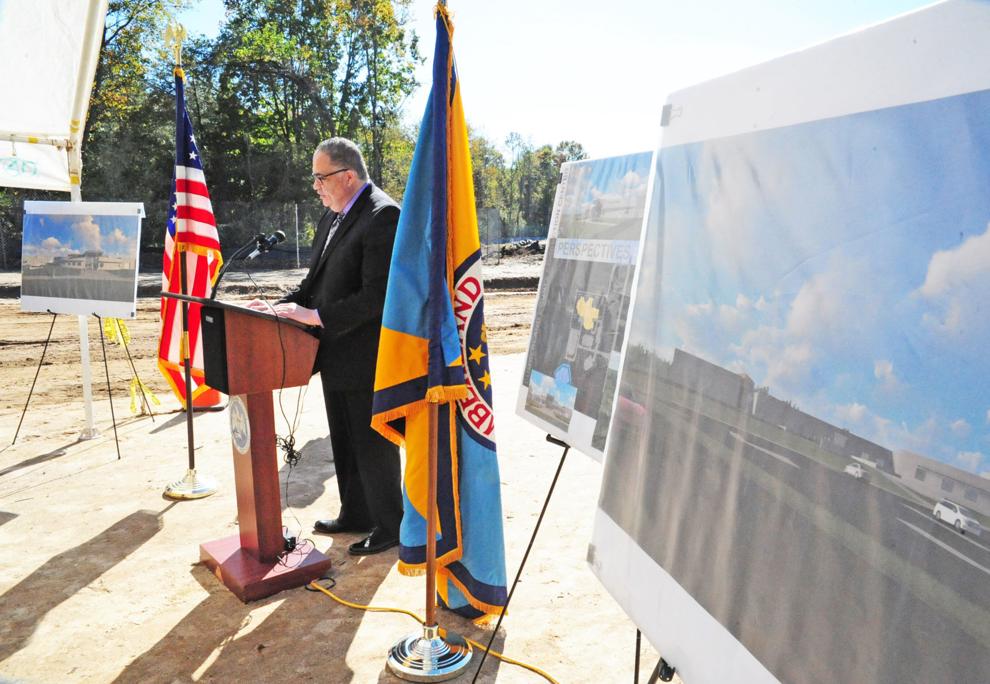 102219_nws_cumbojail 14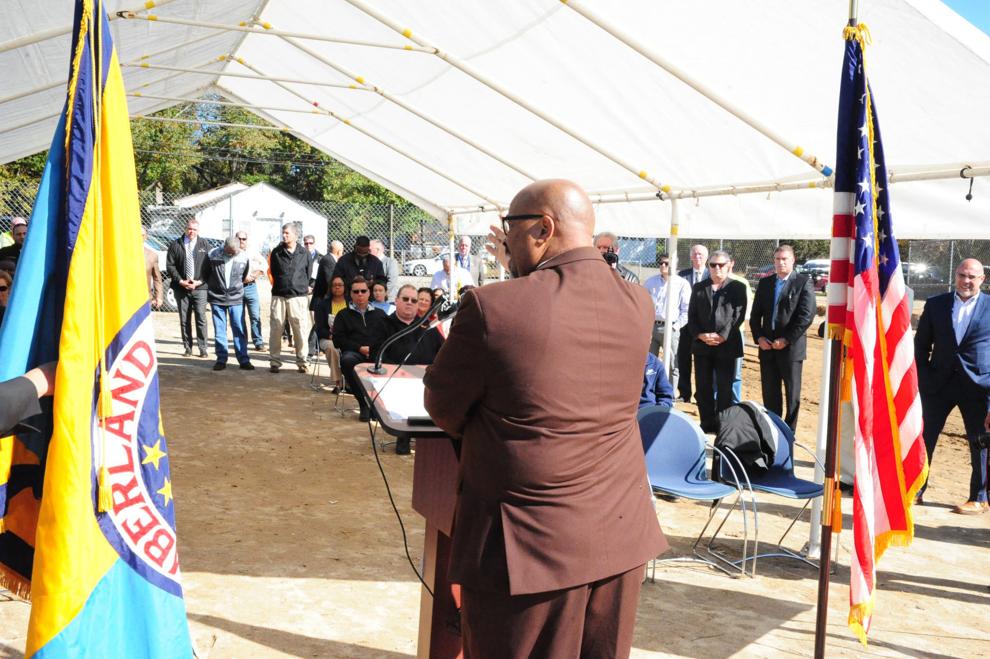 102219_nws_cumbojail 25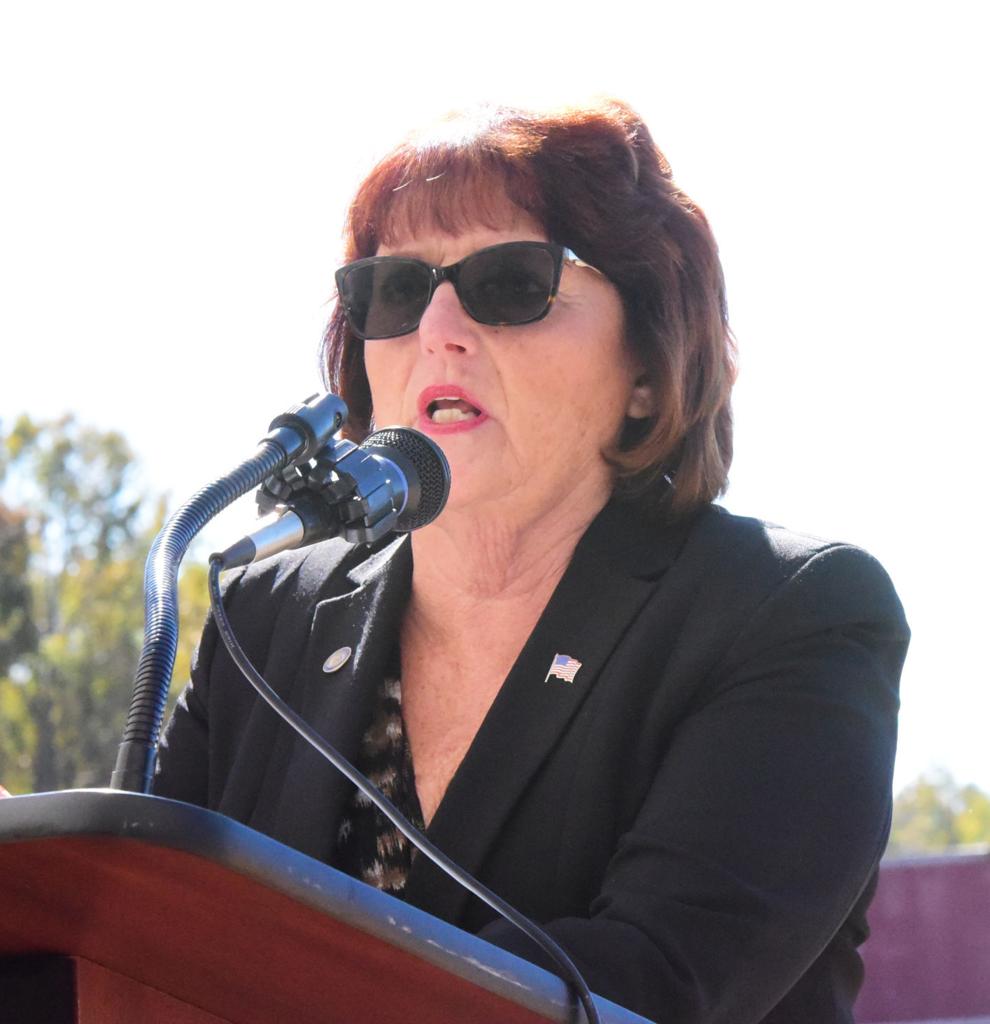 102219_nws_cumbojail 39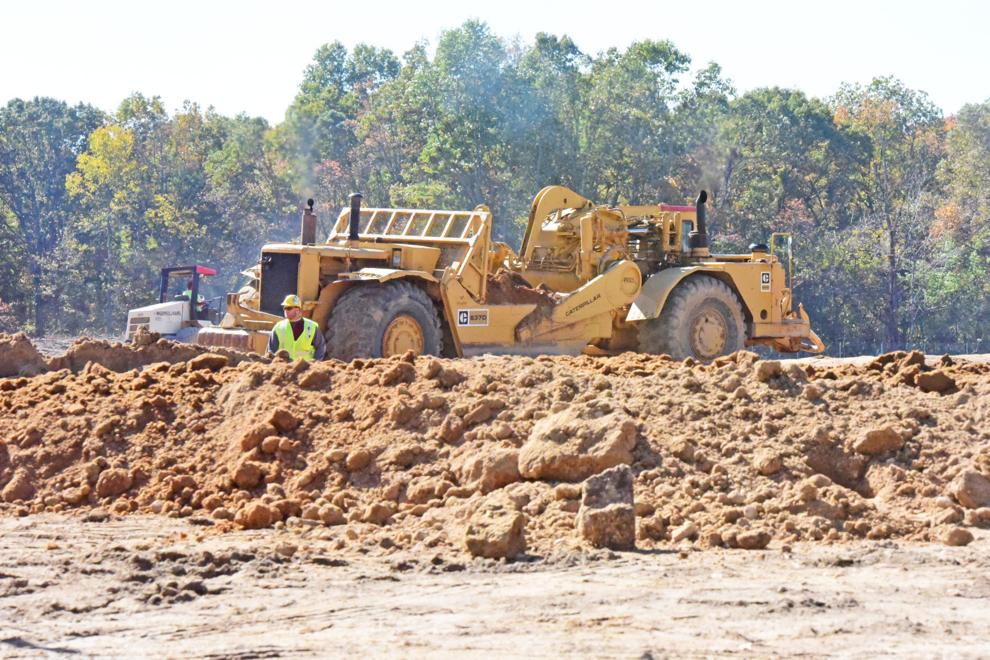 102219_nws_cumbojail 15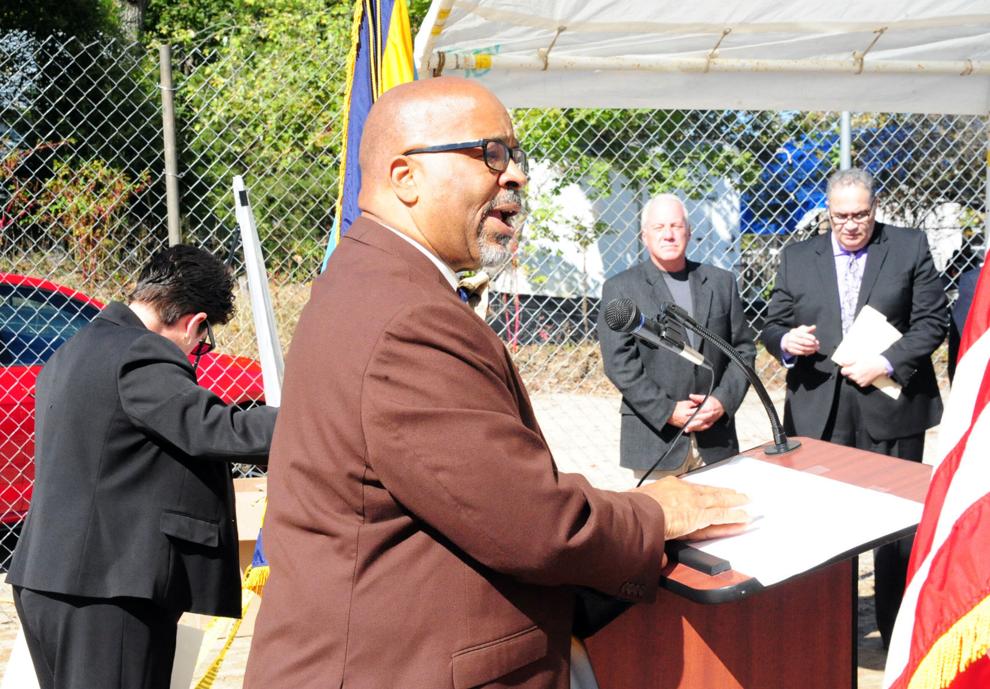 102219_nws_cumbojail 11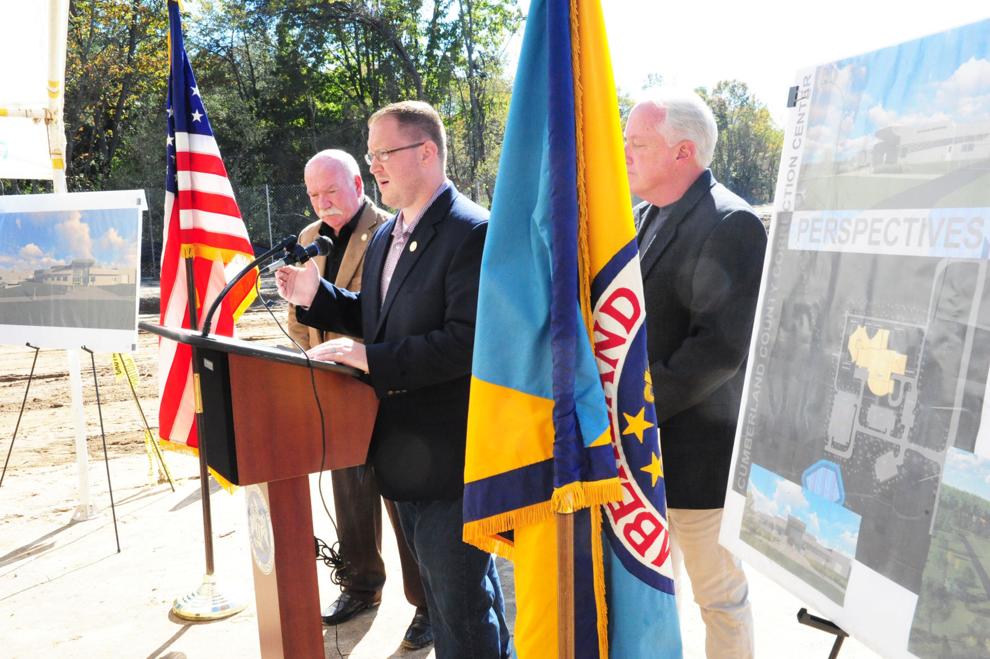 102219_nws_cumbojail 35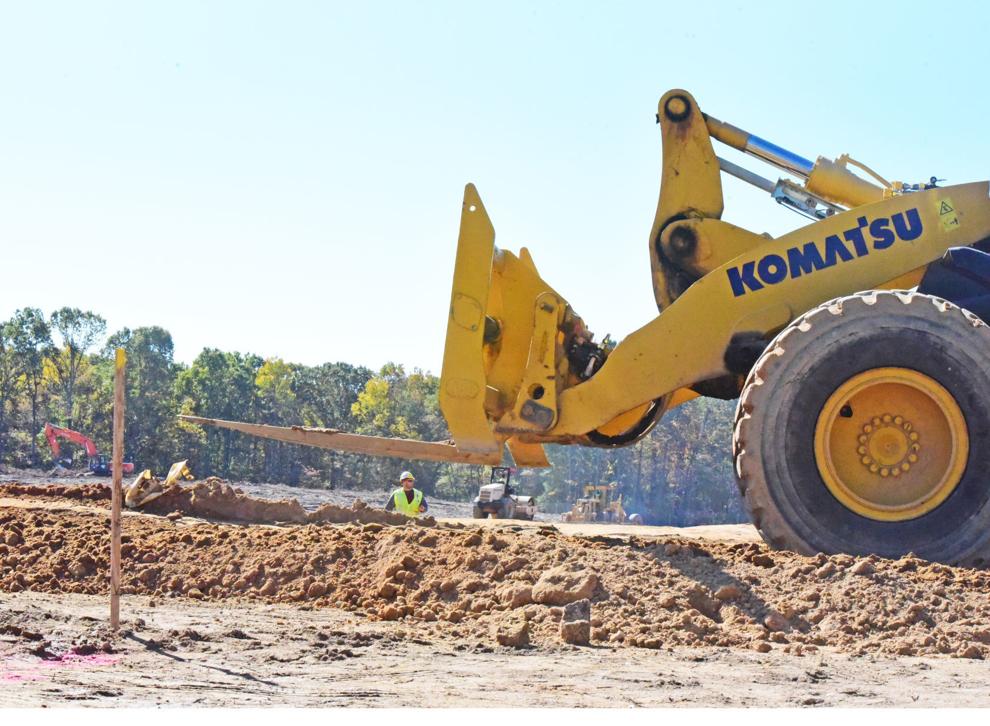 102219_nws_cumbojail 28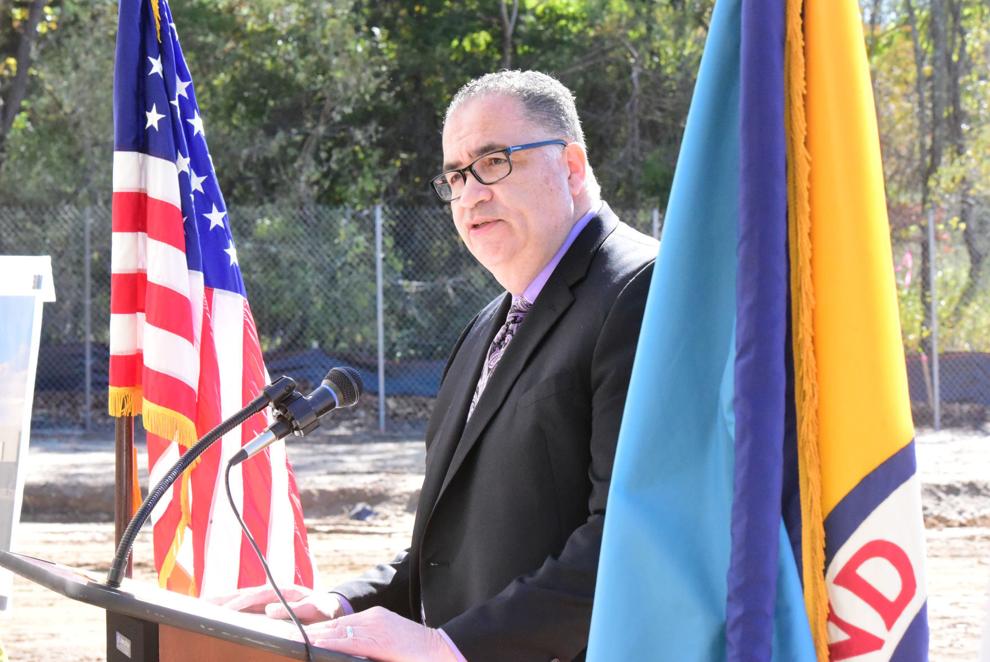 102219_nws_cumbojail 27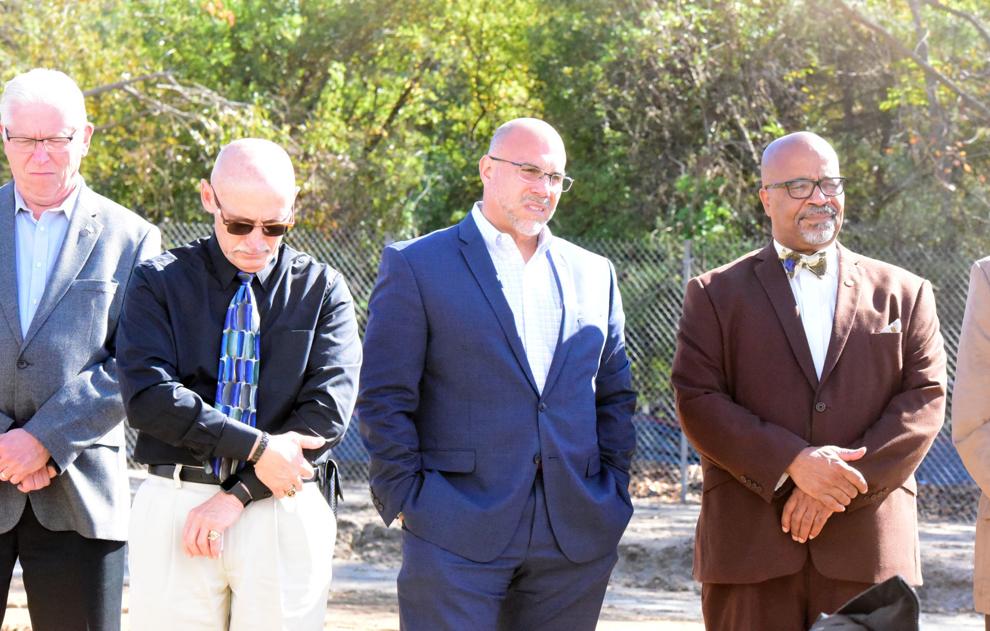 102219_nws_cumbojail 26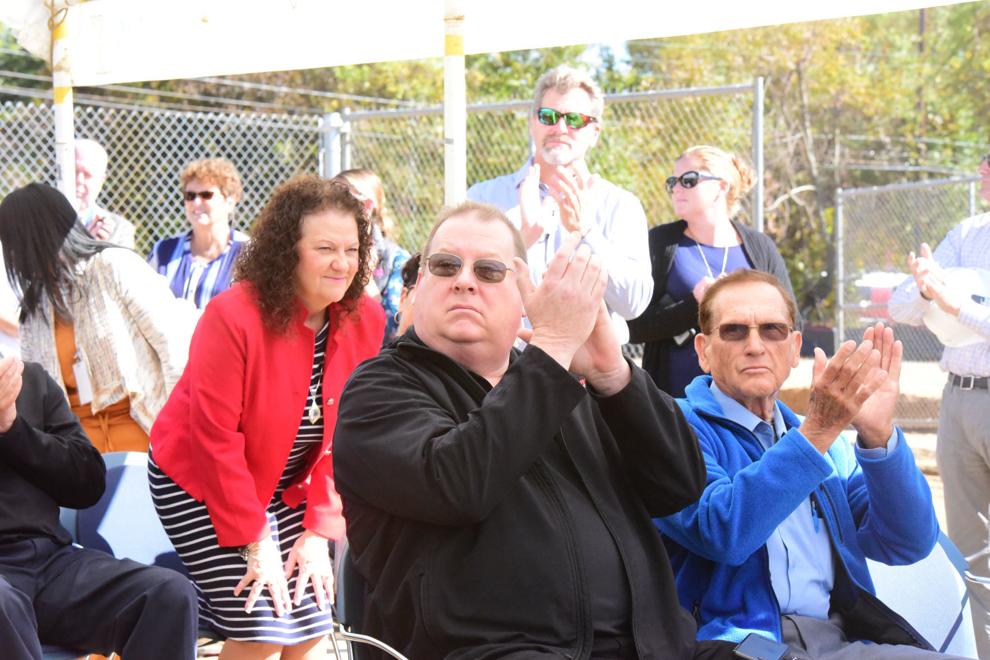 102219_nws_cumbojail 19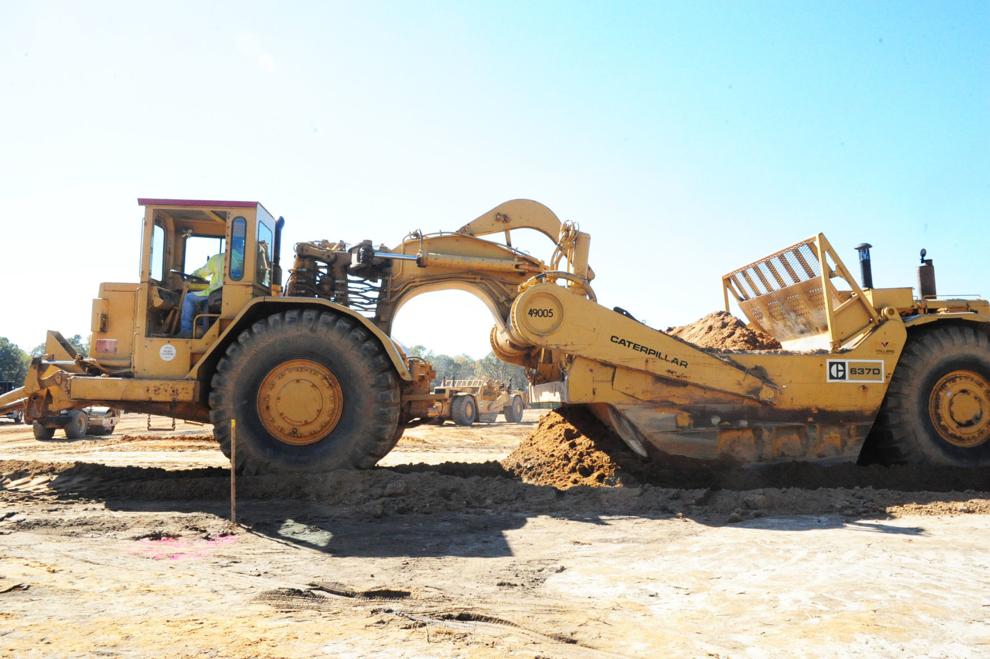 102219_nws_cumbojail 33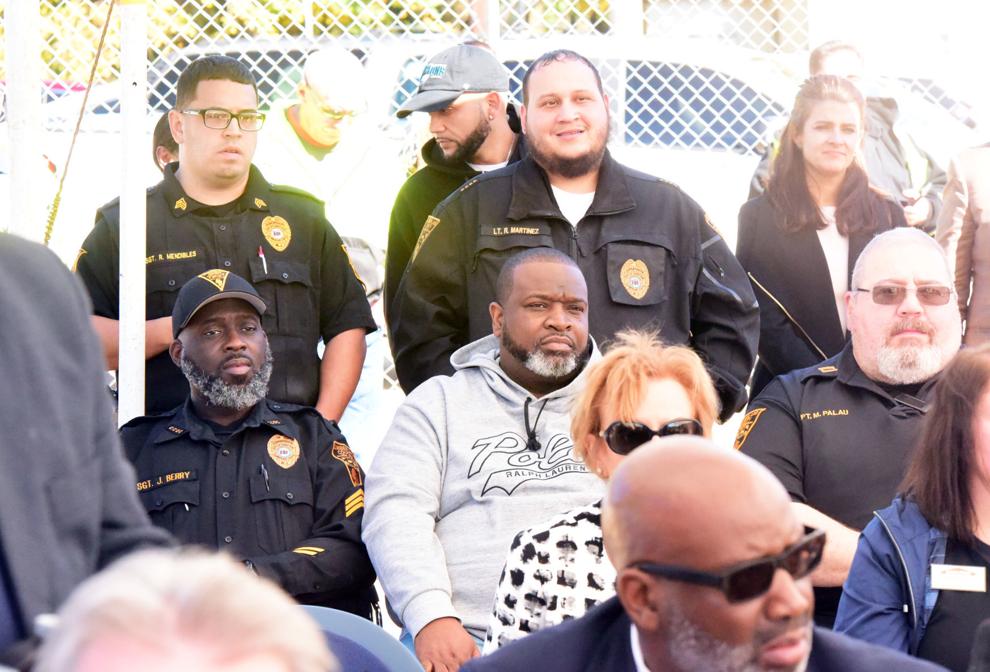 102219_nws_cumbojail 12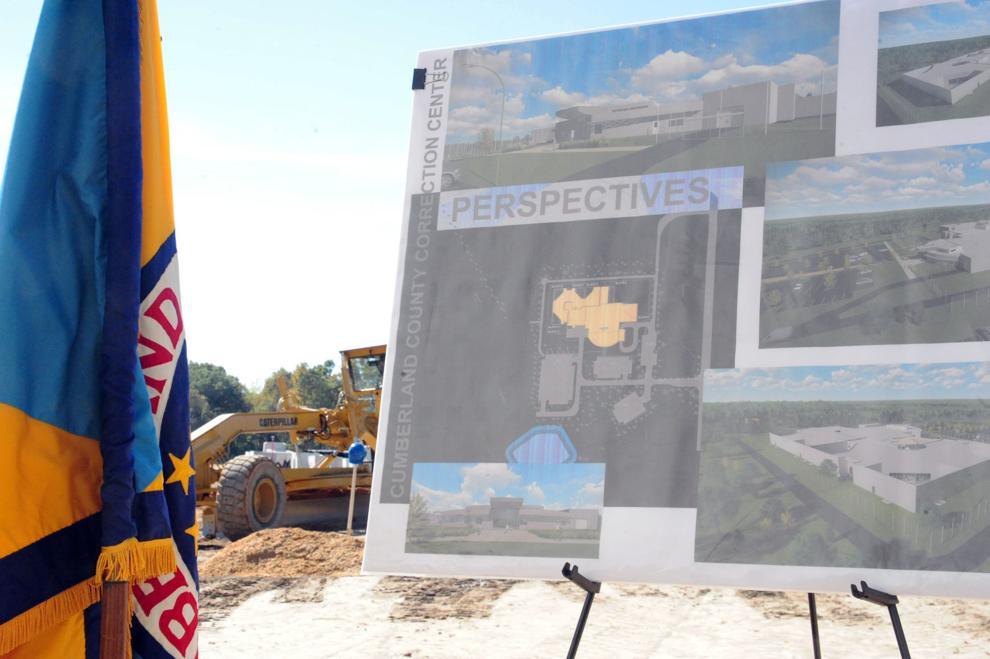 102219_nws_cumbojail 30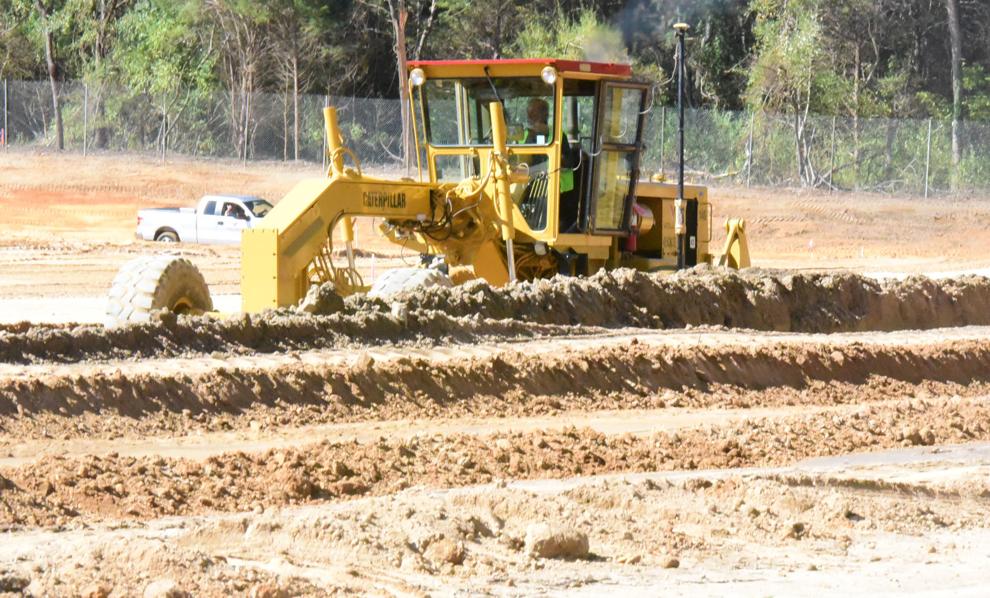 102219_nws_cumbojail 17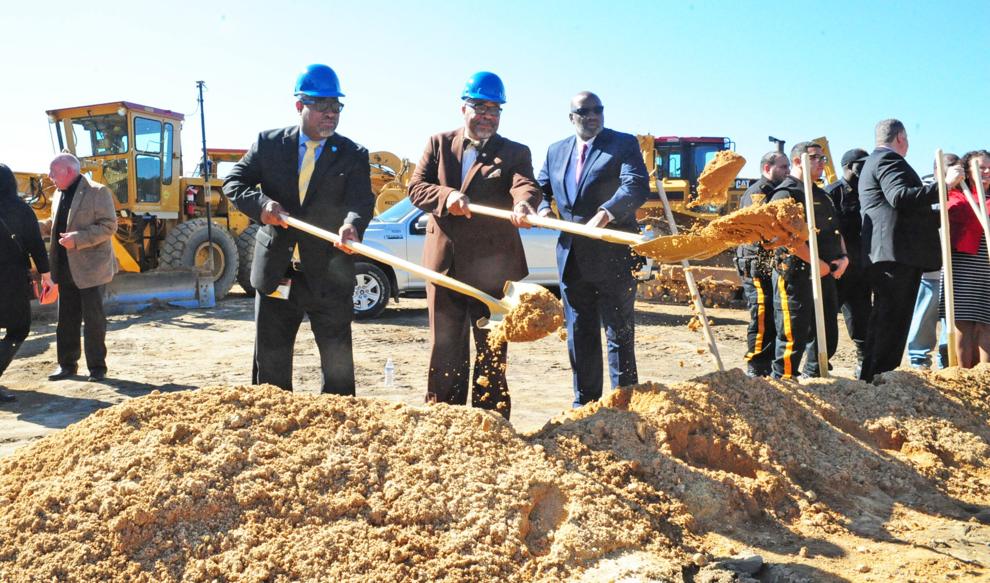 102219_nws_cumbojail 40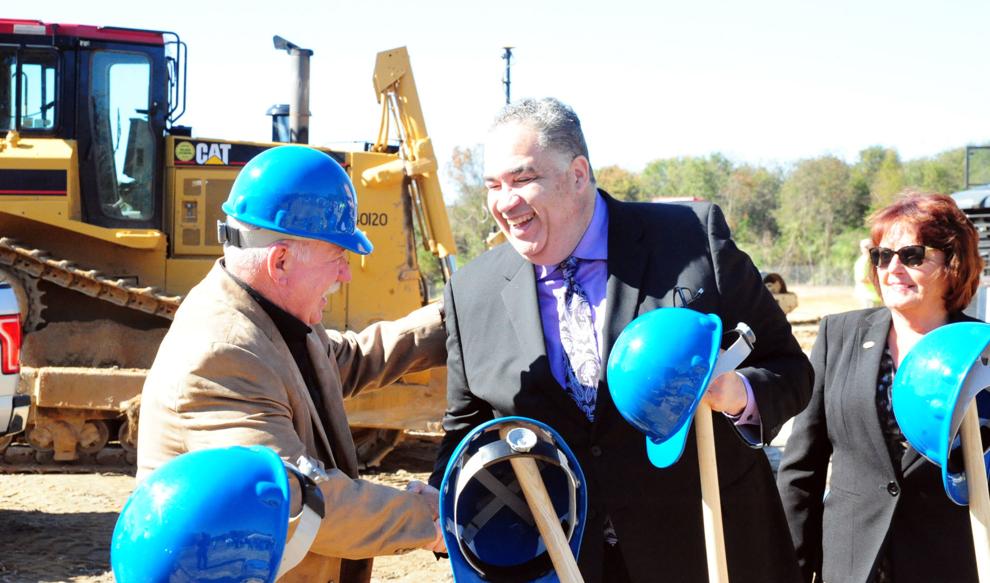 102219_nws_cumbojail 37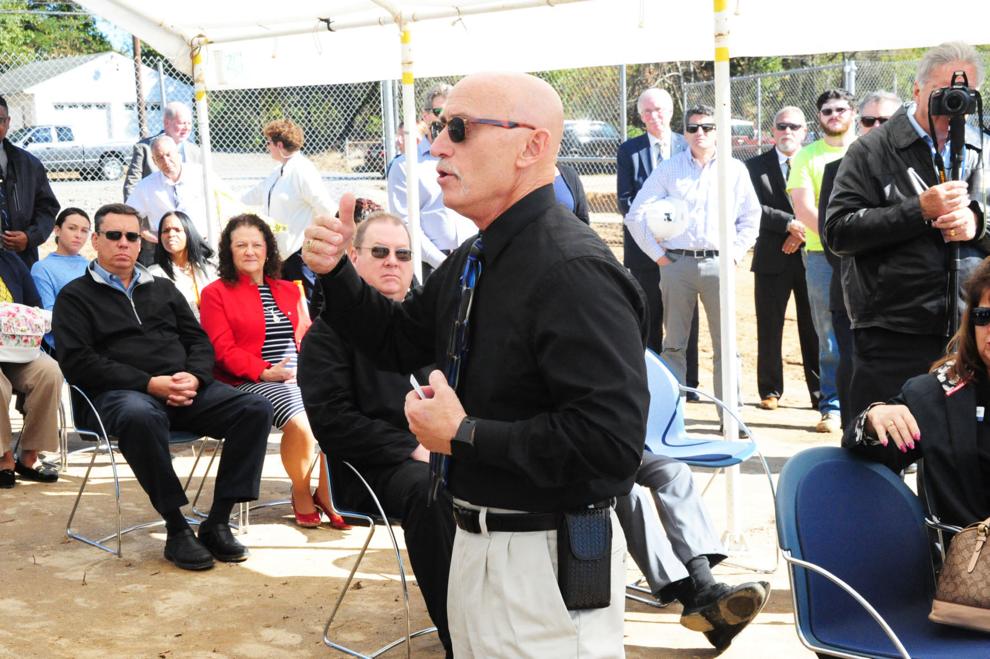 102219_nws_cumbojail 20
102219_nws_cumbojail 22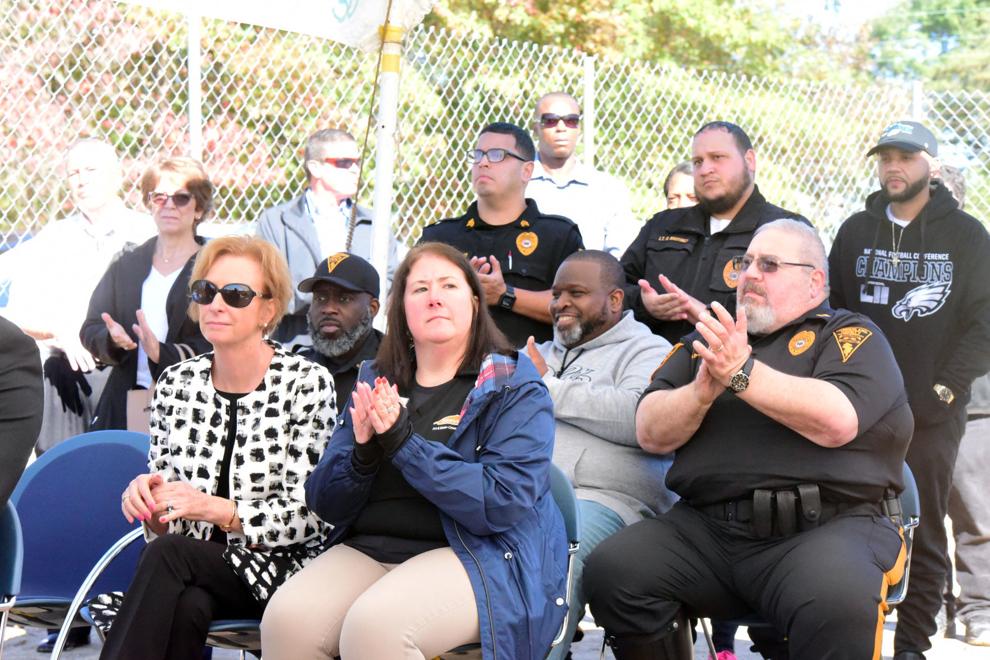 102219_nws_cumbojail 31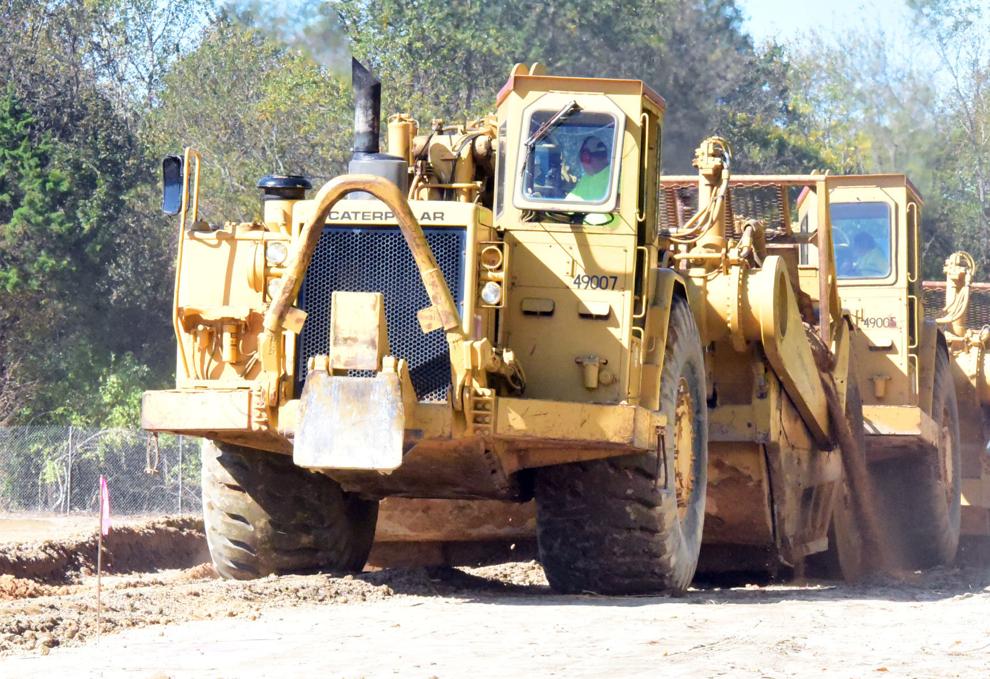 102219_nws_cumbojail 29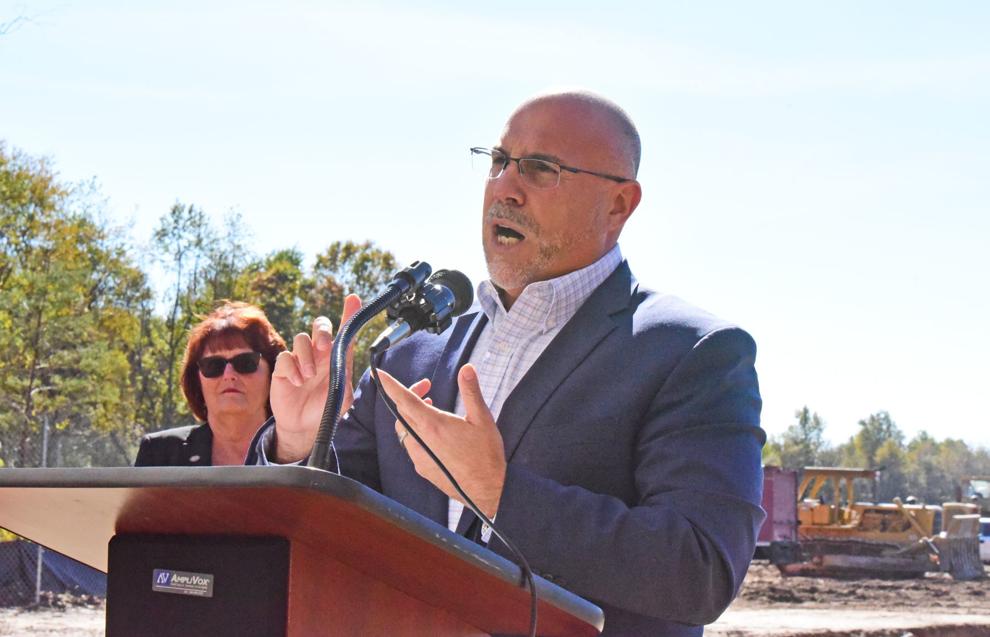 102219_nws_cumbojail 34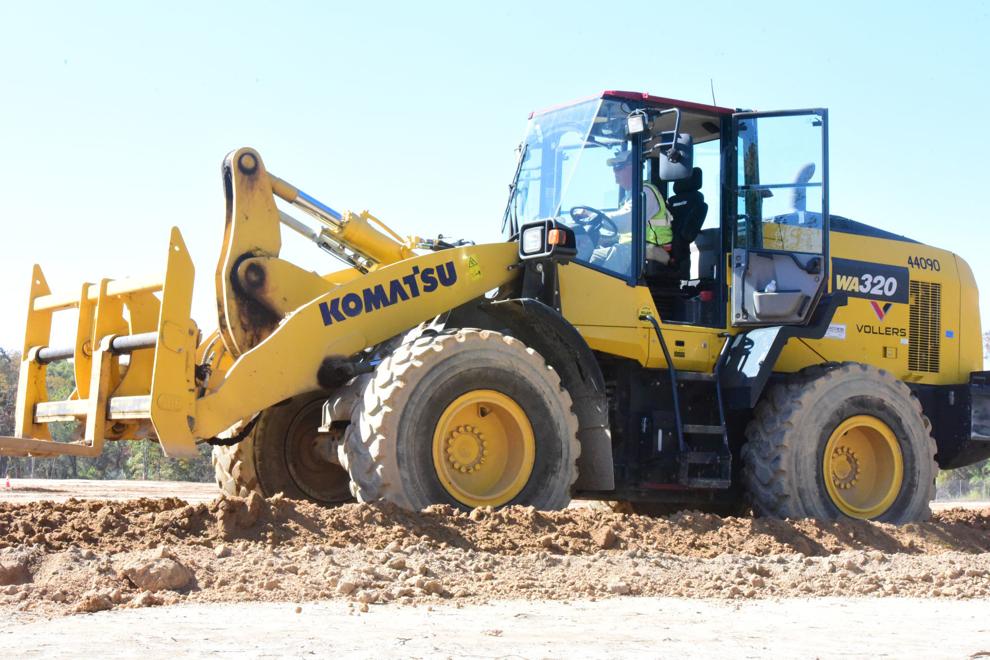 102219_nws_cumbojail 23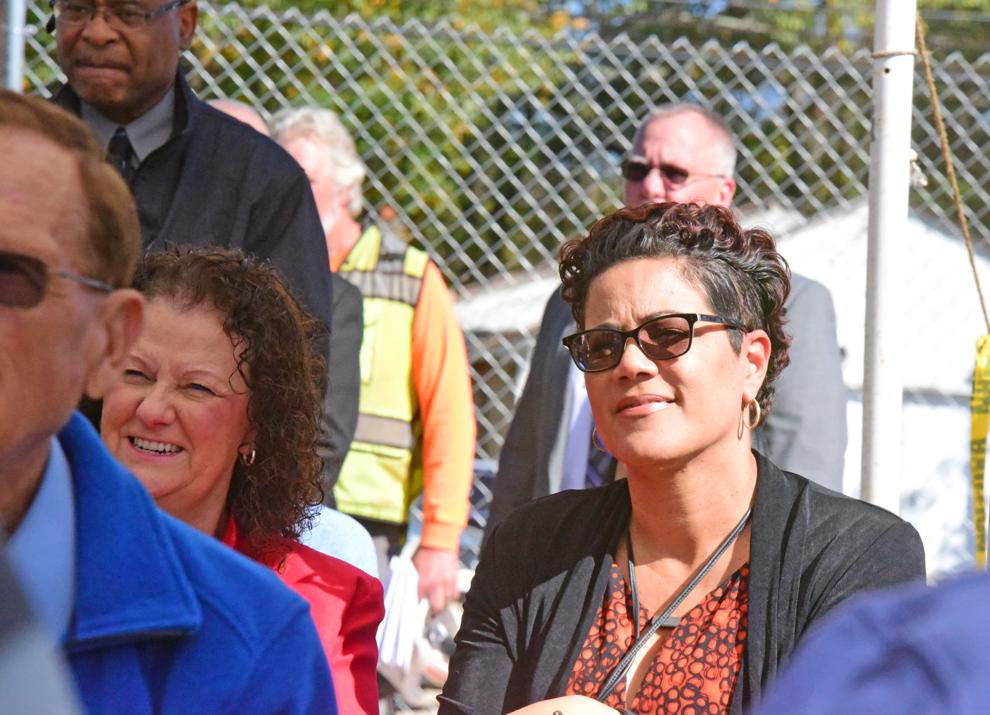 102219_nws_cumbojail 13
Contact: 609-272-7241
Twitter @ACPressMollyB