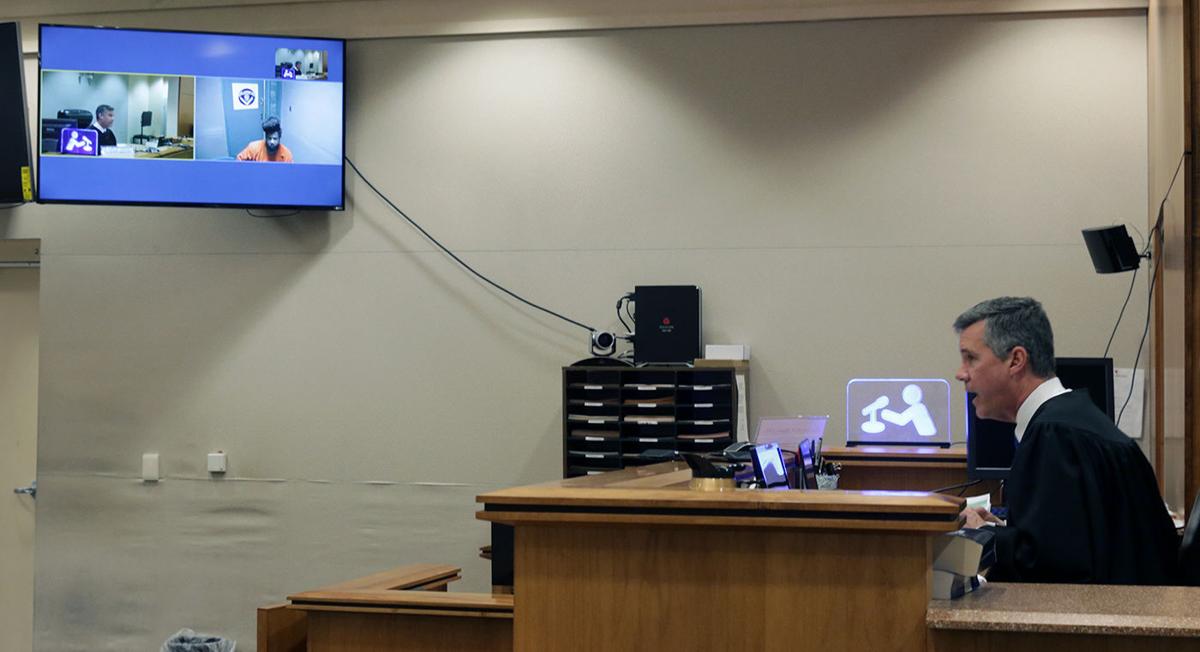 Thousands of people across New Jersey have stayed out of jail due to historic changes to the criminal justice system in the state.
The Bail Reform and Speedy Trial Act, which was officially enacted Jan. 1, aimed to decrease jail populations and save costs for counties by eliminating bail in most criminal cases. After three months, there are nearly 2,400 fewer people in jail awaiting trial than there were at this time last year, according to statistics from the state.
But reviews from law enforcement have been mixed.
A resolution passed by the Ocean County Association of Chiefs of Police last month called the new law dangerous, onerous and fiscally disastrous, referring to the cost it has taken to implement and the potential pitfalls of a new public safety assessment (PSA) score that helps a judge determine whether to release or detain a defendant.
The resolution came in the wake of the release of Christopher Wilson, a convicted sex offender, before his trial in a separate case involving the alleged solicitation of a 12-year-old girl on two occasions. Wilson's PSA score came in low because his first conviction came when he was a minor, which isn't counted by the new system.
This led to an uproar from the Police Department in Little Egg Harbor Township, where Wilson lives, and resulted in chiefs from around the county calling for an injunction against the new law.
Wilson was detained Thursday after a successful appeal by the Ocean County Prosecutor's Office.
But judges can use other factors, beside PSA score, in deciding to hold or release a suspect, including previous convictions that don't register in the system and relevant factors in individual cases.
"We can now have a direct conversation about whether the person is a threat to the community," said state Appellate Division Judge Glenn A. Grant, acting administrative director of New Jersey courts. "The old system was more risky because it was solely based in money."
Grant added New Jersey has great information technology infrastructure for dealing with quick turnarounds for court hearings. After arrest, defendants must be given a detainment hearing within 48 hours, keeping the courts open on weekends.
Grant said the IT infrastructure can bring up someone's file in "a matter of seconds," so the 48-hour window should be enough time to prepare for a hearing.
Meanwhile, civil rights activists have praised the changes, saying the elimination of bail "levels the playing field" compared to an old system that disproportionately affected minority communities.
Some law-enforcement officials have concerns about the law but are willing to wait and see what happens when it is fully implemented.
"We have to adapt," Ocean County Prosecutor Joseph Coronato said. "It's more of a fluid system, and it does appear that less people are being detained."
Coronato said they will have a better idea how the system works within a few months, when prosecutors are required to bring cases to trial within 180 days of indictment, barring motions and delays filed by the defense.
Overall, Grant said there is no perfect system, and it's going to take time for people to get used to dramatic changes.
"There is nothing magical about any pre-trial system. They all have shortcomings," Grant said. "But this system is more objective. It's a much more honest system."