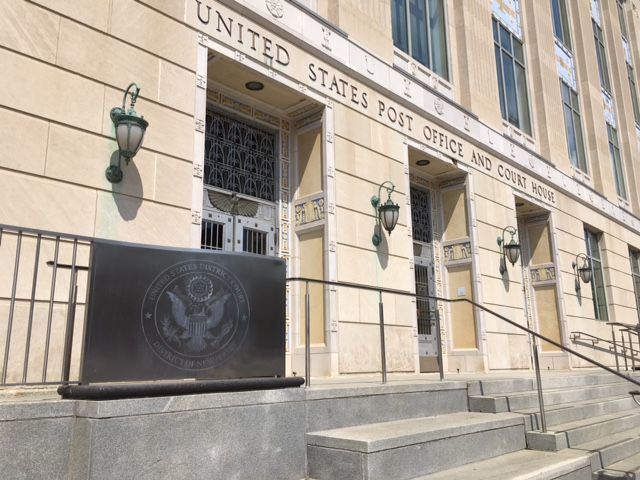 CAMDEN — A status conference for seven South Jersey co-defendants who have pleaded not guilty in an ongoing $50 million health benefits fraud scheme has been postponed.
Originally scheduled for Tuesday morning, the hearing has been moved to 3:30 p.m. Dec. 10, though still in front of Judge Robert B. Kugler in U.S. District Court, court records show, citing a conflict in the court calendar.
Those scheduled to appear include William Hickman, 42, a pharmaceutical sales representative, and his wife, Sara, a former teacher.
CAMDEN — Sentencings have been postponed again for the more than two dozen people who have p…
Prosecutors allege the Hickmans were major figures in a local criminal organization, cheating taxpayer-funded public workers' health insurance programs through a massive prescription fraud scheme that ran between January 2015 and April 2016. Public employees, including teachers, firefighters and municipal police officers, were recruited to obtain medically unnecessary prescriptions, netting kickbacks for the conspirators, court documents show.
More than 30 people have been charged in the case since August 2017, with new charges announced as recently as last month and only one defendant sentenced so far.
Status conferences for the defendants who have pleaded not guilty have so far focused on the exchange of evidence, which includes about 28 gigabytes of data with more than 110,000 documents and more than 500,000 pages.
TRENTON — A second local teacher involved in a multimillion-dollar scheme to defraud the sta…
Five others scheduled to appear are:
Brian Pugh, 41, of Absecon, co-owner of Tony's Baltimore Grill and owner of BP Med 1 LLC
Thomas Schallus, 42, a Ventnor police officer, who was allegedly recruited by Pugh
Christopher Broccoli, 47, of West Deptford, Gloucester County, a Camden firefighter
Thomas Sher, 46, of Northfield, and John Sher, 37, of Margate. Both men are Margate firefighters and were allegedly recruited by their brother Michael Sher, another Margate firefighter. Michael Sher has already pleaded guilty in the case.
Contact: 609-272-7241
Twitter @ACPressMollyB
Be the first to know
Get local news delivered to your inbox!