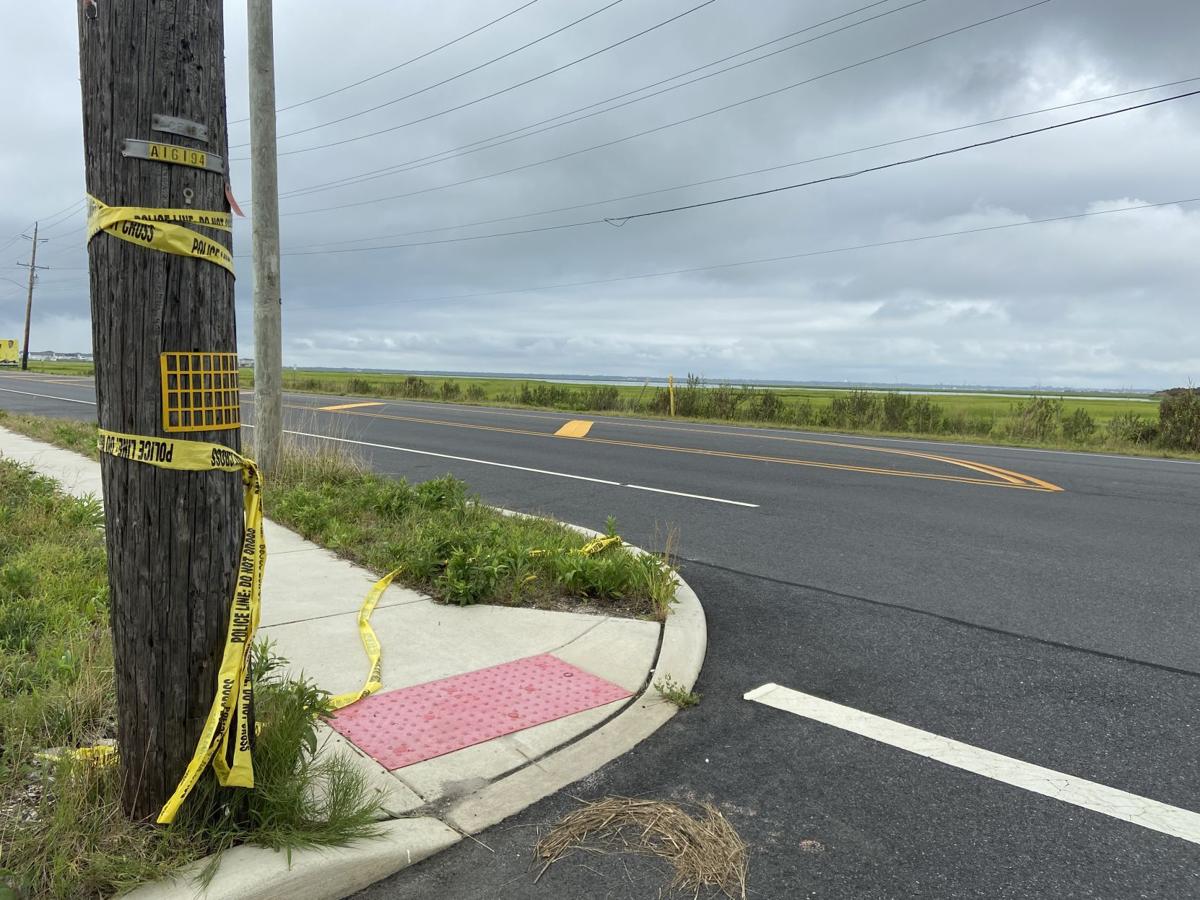 VENTNOR — A week after footage of city police fatally shooting Amir Johnson was released, there are still more questions than answers about the killing that took place almost two months ago near the city's border with Atlantic City.
Members of Johnson's family were not available to share their response to the footage. The investigation into the incident continues, Attorney General's Office spokesman Peter Aseltine said, before adding the office had no further comment.
VENTNOR — "We were supposed to see the body camera footage a month ago," Sarah Johnson said …
Reactions to Amir's death — the eighth of nine people killed by police so far this year in New Jersey — and the actions of the officers before shots were fired range from "colossal failure" to "clearly self-defense," experts said.
However, many agreed that the footage serves as an example of the larger conversations going on not only in South Jersey but at the national level about police use of force, mental health and the mission of law enforcement when faced with these types of situations.
Footage of the incident, released by the state Attorney General's Office last week, gives a glimpse into the minutes that led to three officers firing six shots, killing the 30-year-old man from Wilkes-Barre, Pennsylvania.
Officials allege Johnson, who was killed Aug. 6 near the marshy area on the side of Wellington/West End avenues, "advanced on officers" with a broken bottle in his hand before Officers Michael Arena, Pierluigi Mancuso and Robert Scarborough fired at him.
VENTNOR — Amir Johnson was bleeding from the neck and told officers several times to shoot h…
Jennifer Bonjean, an attorney who has represented several people in excess-force lawsuits in Atlantic City, said the incident was "frankly, a mess" that "didn't have to end that way" after reviewing the footage.
"What you saw was the colossal failure that obviously not only resulted in the shooting of a mentally-ill, suicidal person, but put other officers in harm's way," Bonjean said. "These officers were not equipped, clearly, to handle this situation and that was clearly evident from the video."
Tactically, the incident was "a complete disaster," she continued, saying it did not appear that officers were trained to deal with the situation, nor did they have the tools they needed, citing a Taser that malfunctioned during the incident.
Conversely, J.C. Lore, a clinical professor of law at Rutgers Law School in Camden, said the footage shows Johnson charging officers, and the officers' actions were "clearly self-defense at that point."
Two people who knew the Pennsylvania man fatally shot last week by Ventnor police said Tuesd…
"It seemed liked the person was having some kind of psychiatric or mental health episode that was going on," Lore said. "The question here is: What is the role of law enforcement in that situation?"
Lore conceded that often police have to make split-second decisions about how to handle a potentially dangerous situation. However, at the same time, officers need to have a foundation or mindset that their first goal is to de-escalate situations.
"If you don't have the skillset or the people around you who can, you get to that 12-minute mark and that's what happens," Lore said. "Having nonlethal alternatives within those 12 minutes would have given that situation the best possible chance of having a nonlethal outcome — having Tasers that could work or having professionals that could de-escalate."
But, when considering policing tactics, less-lethal force doesn't always mean that it cannot kill, said Kayla Preito-Hodge, assistant professor of criminal justice at Rutgers-Camden. As a policy, she does not watch videos of people killed by police.
"I think that overall, people need to understand that these less lethal options aren't necessarily less deadly," she explained, noting how George Floyd was killed by a Minneapolis police officer who knelt on his neck. "That's a form of arguably less lethal force. The way that officers use these forms of force and their impact varies."
Preito-Hodge said police are inherently violent, and conversations are starting to become more prevalent about the organizational structures that have contributed to the way police use force and other tactics to gain compliance, noting that calls to abolish or defund police have become more common.
VENTNOR — A Pennsylvania man has been identified as the man fatally shot by city police last…
"These movements have recognized that policing as it is constructed and evolved in society now — it hasn't been working," she said. "Tasers don't work, chokeholds don't work, knees on necks don't work. What do you do?"
But, as those conversations are happening, the investigation into Johnson's case continues, and will eventually lead to officials presenting it to a grand jury to decide whether criminal charges will be filed. However, due to the COVID-19 pandemic, grand juries aren't currently sitting.
"Even if the grand jury is meeting, I don't necessarily think that'll change the way things turn out," Preito-Hodge said, noting that police are rarely charged, let alone convicted, of killing during on-duty incidents.
And, Bonjean noted that the grand jury process is completely directed by prosecutors.
"I would think that there's literally not a chance that those officers would be indicted," she said, clarifying by adding that she's not making a determination on whether the officers should or not be charged. "My guess is that this will be a great training video for how not to handle things."
Contact: 609-272-7241
Twitter @ACPressMollyB