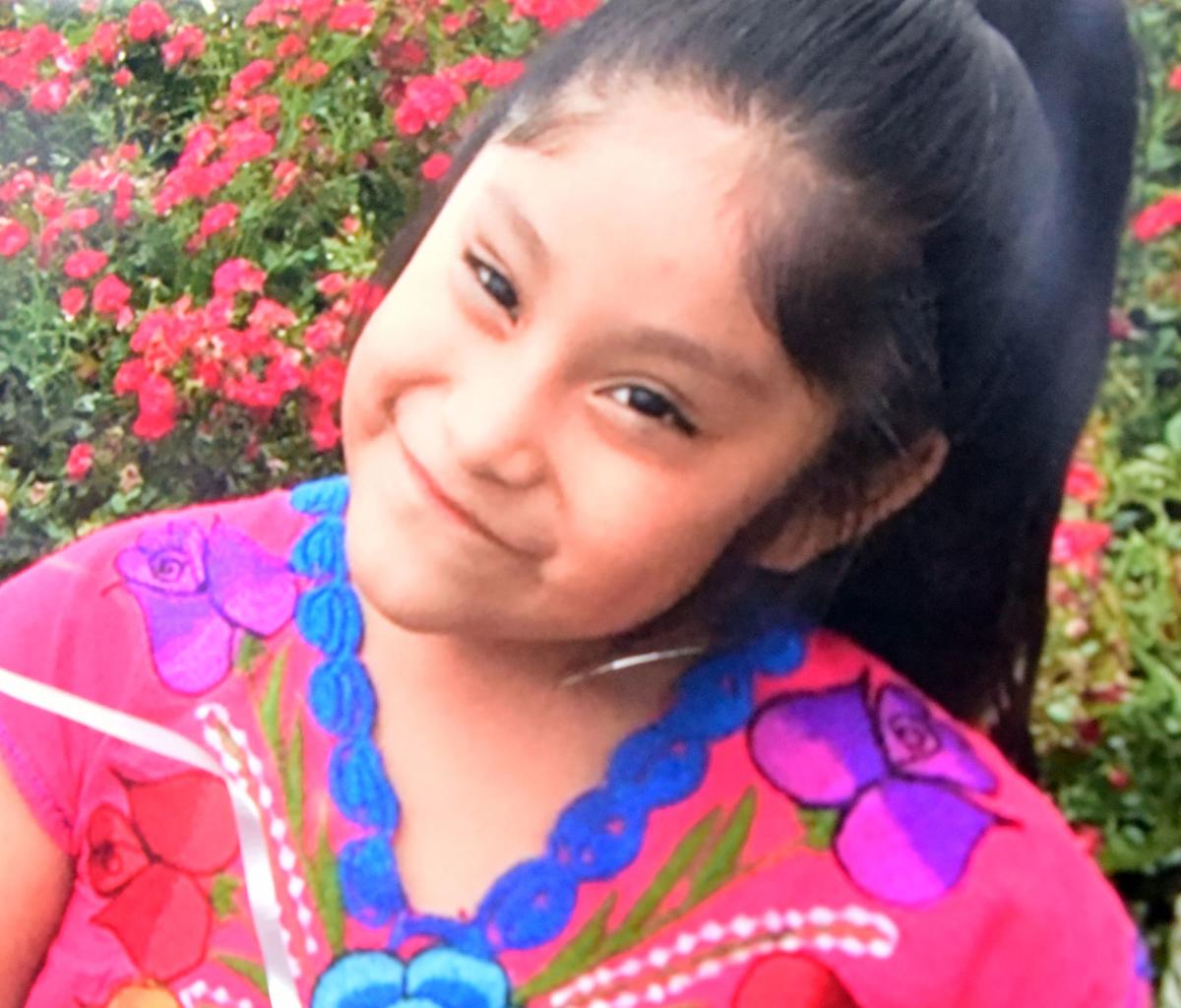 {child_flags:top_story}Bridgeton chief: Dulce case still top priority
{child_byline}MOLLY BILINSKI
BRIDGETON — Police sought to reassure residents Tuesday that investigators are doing everything possible to find 5-year-old Dulce Maria Alavez, who disappeared from a City Park playground in mid-September.
"The case remains front and center," police Chief Michael Gaimari Sr. said in a Facebook post, amid negative social media posts and news regarding tips from psychics. "Investigators have pursued and continue to pursue every investigative lead and possibility and I believe they have made significant progress in the overall investigation even though we have not located the child or determined the exact circumstances surrounding her disappearance."
He added that investigators have been "working daily on the investigation based at an undisclosed location near the city."
"Law enforcement understands that the lack of information on the whereabouts of Dulce or the definite circumstances surrounding her disappearance causes apprehension in the community and among those close to her and the family," Gaimari said. "But we have to remain focused on the task at hand and rely on a factual-based investigation to attain an eventual conclusion."
He cautioned the public about falling prey to "erroneous and unsubstantiated" information on social media.
"It's easy to post that police or the city or county or anyone is not doing enough when we have not located Dulce, and I understand," he said. "But I can assure you that all the agencies involved, inclusive of the City of Bridgeton, Mayor Kelly and City Council are fully committed in resolving this investigation and have contributed all resources available, including substantial amounts of overtime for investigators throughout the past four months."
FBI Special Agent in charge Gregory W. Ehrie said that the organization remains involved in the investigation and will continue to do so.
"We will not stop looking for that child until there is a resolution," he said.
Dulce disappeared Sept. 16 while playing with her 3-year-old brother in City Park. Her mother, Noema Alavez Perez, 19, was sitting in her car with an 8-year-old relative at the time.
State Police issued an Amber Alert for Dulce a day after she went missing. Since the girl's disappearance, officials have searched for her using dogs, helicopters and boats, to no avail.
There have also been several citizen-led searches and flyer campaigns. On Sunday, hundreds combed the area around the school Dulce attended, 6abc reported, after a psychic told the family she was dead and buried behind the school.
Hundreds of card readers and psychics have reached out to help find Dulce, said Jackie Rodriguez, who acts as the spokeswoman for the family, though she added the girl's grandmother is religious and does not believe in them.
"We are aware and respect that law enforcement are behind it and doing a great job. They are not obligated to tell anyone what they are doing," Rodriguez said. "So I think we should respect and not try to interfere with the investigation."
In addition to police, investigators from the Cumberland County Prosecutor's Office, State Police and the FBI are involved in the case, which has included ground searches with and without dogs, reviewing "exorbitant" amounts of video, and interviews with witnesses and potential witnesses, Gaimari said.
They've also followed up on tips from psychics, he said, "'only' when the information 'may' have some 'slight possible connection.'" However, following "'random' information" would take investigators away from "legitimate avenues of investigation," he added.
The investigation will not be conducted in the media, either news or social, Gaimari said, adding more than 5,000 flyers have been posted or distributed in the community, and updates are shared regularly.
"I still believe there is legitimate information out there that could help," he said. "And I'm urging those that have that information to contact us by calling or through TIP411 anonymous text line, subtext Bridgeton."
Anyone with information can call Bridgeton police at 856-451-0033 or the FBI at 800-CALL-FBI. Pictures or videos can be uploaded to fbi.gov/alavez.
Contact: 609-272-7241
Twitter @ACPressMollyB
Be the first to know
Get local news delivered to your inbox!