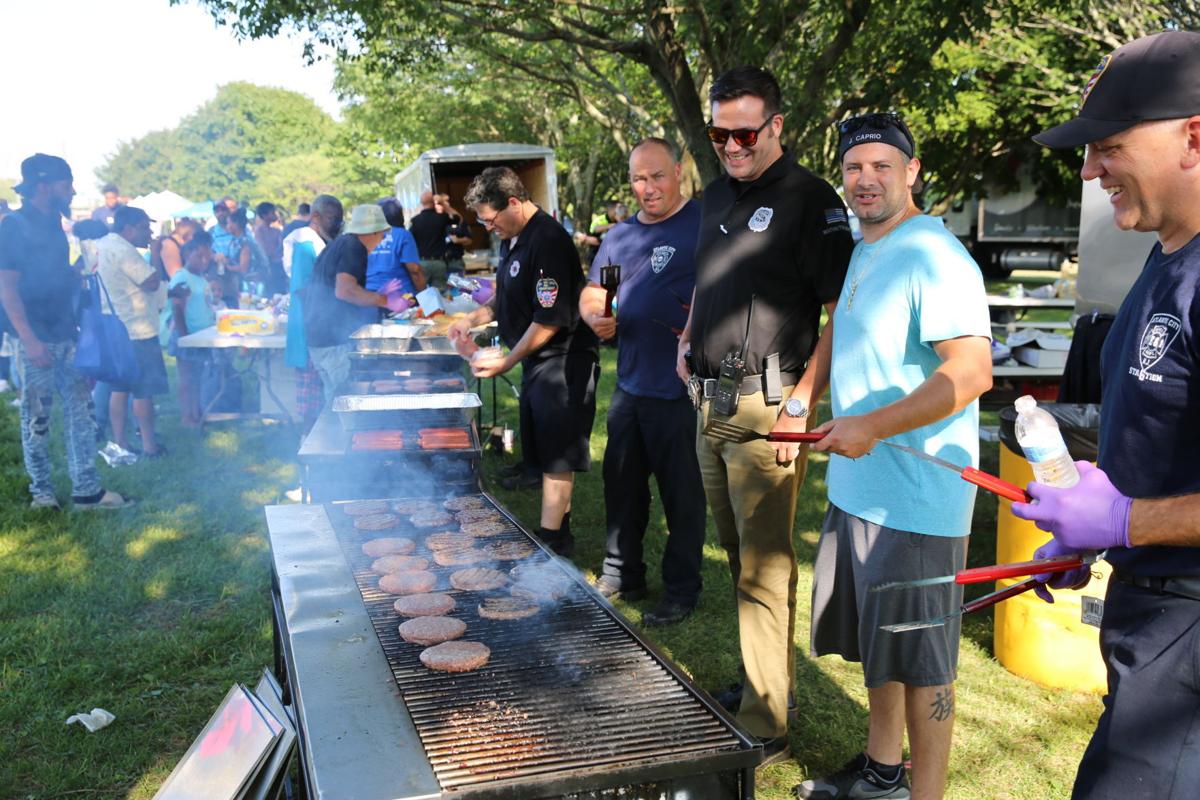 ATLANTIC CITY — The Police Department's Neighborhood Coordination Unit has scheduled two community events this week for resort residents.
"Come join us for some socially distanced fun as we host two community BBQs," according to a post on the department's Facebook page. "We'll have food, drinks and a backpack give-away."
ATLANTIC CITY — Officer Nick Grasso pointed to four small bullet holes in the front of a row…
The barbecues are scheduled for Monday and Thursday, broken up by the city's wards, according to the post. Both will run from noon to 3 p.m.
The event for the 1st through 3rd wards is scheduled for Monday at Brown's Memorial Park, Dr. Martin Luther King Jr. and Bacharach boulevards, police said. The 4th through 6th wards' event will be held Thursday at Pete Pallitto Field, Fairmount and North Sovereign avenues.
Masks are required, officials said.
ATLANTIC CITY — At Boom Food Market on Ventnor Avenue on Wednesday afternoon, Police Officer…
The neighborhood coordination officers, or NCOs, started in May 2019 after officials assigned two officers to each of the city's six political wards and four to community outreach. Part of a policing initiative to increase safety in the city while building up the relationship between officers and the community, it was funded by $7.5 million from the Casino Reinvestment Development Authority.
Contact: 609-272-7241
Twitter @ACPressMollyB