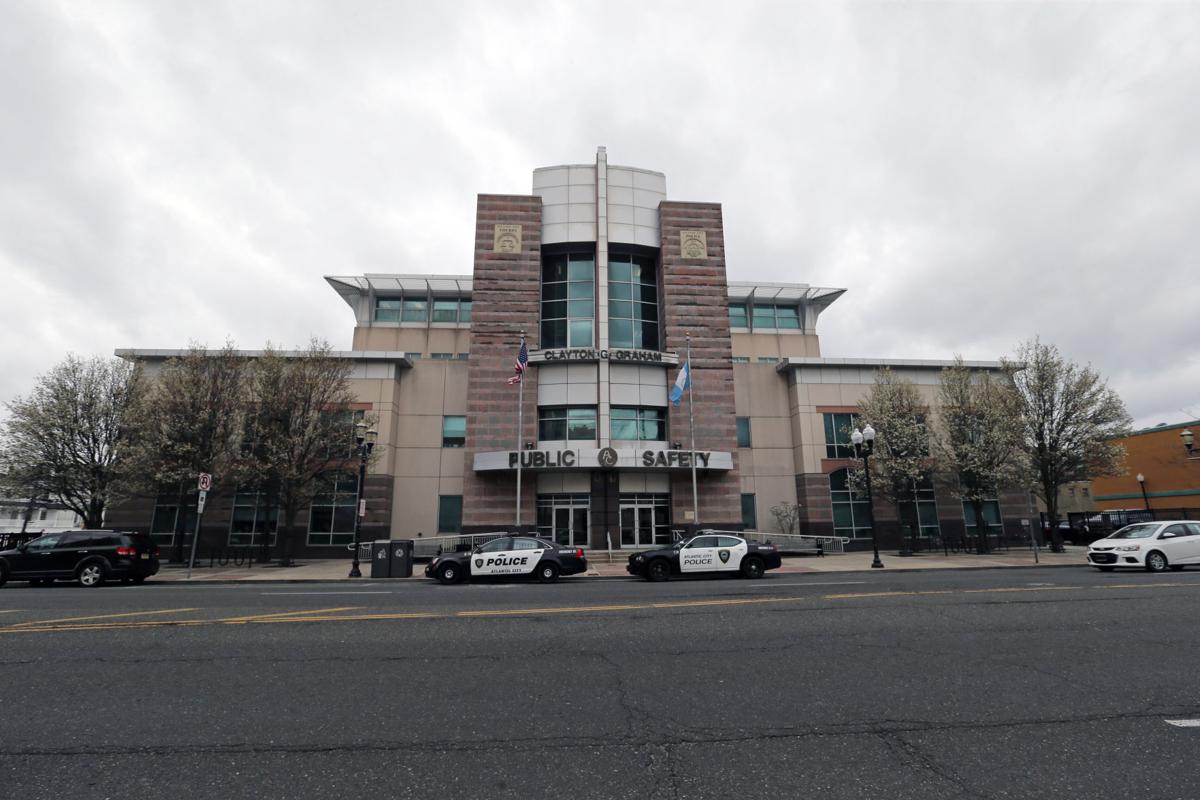 ATLANTIC CITY — City officials are backing their police chief after a North Jersey-based media company published statistics that ranked the department second-highest in the state for use-of-force incidents.
NJ Advance Media on Nov. 29 published "The Force Report," a database that ranks every police department in the state by the number of times they used force, including compliance holds, takedowns, hands/fists, leg or baton strikes, pepper spray and fired a weapon from 2012 to 2016.
The report shows 2,854 uses of force in Atlantic City, a rate of 110.6 incidents per 1,000 arrests, making the resort second only to Maplewood, Essex County. The report also includes a graph that shows how the department's use of force has declined from 791 incidents in 2012 to 316 in 2016.
When Kaitlyn Reyes was in seventh grade and saw her neighbor choking, she used the Heimlich …
At City Council's reorganization meeting Jan. 2, the governing body unanimously passed a resolution in support of police Chief Henry White in response to the report. Council members who spoke in support of White said the culture of the Police Department has changed since he took the helm and that incidents of force have been trending down.
Before the council vote, Councilman Marty Small Sr. said the report shows numbers that predate White's tenure as head of the department. White became chief in 2013.
"Unfortunately, a lot of people get caught up in headlines, and it distorts the facts," Small said.
CAMDEN — A federal judge has dismissed excessive force claims in a lawsuit against a former …
In a statement issued the same day as the council meeting, White said the report "fails to recognize the continued dramatic reduction in force and reduction in internal affairs complaints, including excessive force complaints, experienced by the ACPD, coupled with the significant reduction in violent and non-violent crime in Atlantic City."
The department's 2017 End of Year report shows a 67.7 percent reduction in use-of-force reports compared to 2013, according to White's statement. He added that, while 2018 data is still being studied, it looks like there has been a 38.5 percent reduction in excessive force complaints compared to 2017.
White also said the number of arrests the outlet reported was incorrect. NJ Advance Media states in its report that the department has had a 55 percent drop in arrests, while the number has actually been steady for the past several years, White said.
"With the use of erroneous data, NJ Advance Media has extrapolated an incorrect force percentage for all arrests, and uses that incorrect percentage as the basis of its criticism," White said.
ATLANTIC CITY — A former deputy police chief has filed a lawsuit against the city, the Polic…
Elvis Cadavid, owner of Vagabond Kitchen and Tap House on Trenton Avenue, said Wednesday there isn't a use-of-force problem in the resort.
"They have a very tough job," said Cadavid, 39, who was born and raised in the city. "Force is needed in a lot of situations that they deal with."
Those situations include everything from alcohol to prostitution to gangs to domestic disputes, he said, adding officers are often "stuck in the middle" trying to deal with each call.
The solution is simple, he said — just don't resist.
The city has become a "like a punch line" in the state and across the country, he said, and the negative headlines don't help.
"Clearly, this place is turning around," he said, citing rising employment rates and the downward trend in use of force. "The city is definitely going through a growth and a boom."