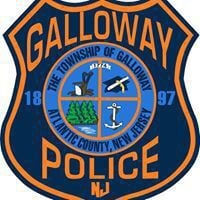 GALLOWAY TOWNSHIP — An Atlantic City man was arrested on drug charges Thursday evening after police responded to a call about a suspicious vehicle.
At 6:07 p.m., township officers responded to Glory Road near Motts Creek Road for a suspicious vehicle possibly involved in drug activity, police said in a news release.
The driver and only occupant, Majid Abdur-Rahim, 35, was arrested and charged with possession of a controlled dangerous substance, possession with intent to distribute, possession of drug paraphernalia and providing fraudulent government documents, police said.
Abdur-Rahim was sent to the Atlantic County jail pending court proceedings.
Contact: 609-272-7241
Twitter @ACPressMollyB
Be the first to know
Get local news delivered to your inbox!