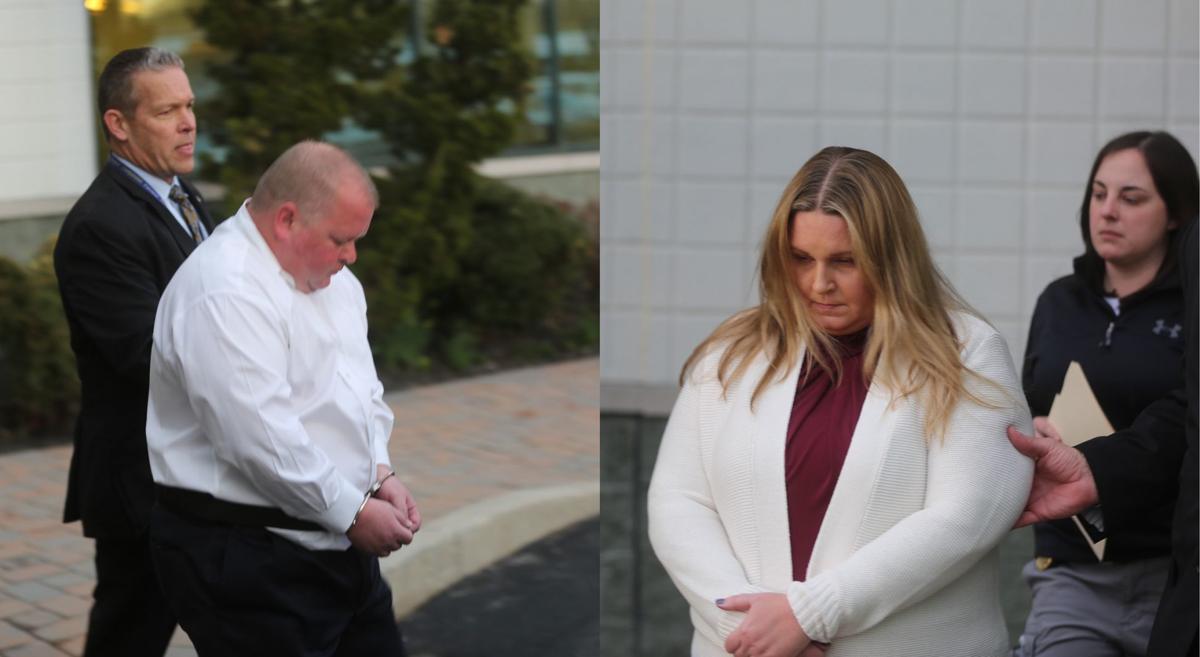 CAMDEN — A federal judge Friday did not release any of the $1.6 million seized as part of the investigation into a Northfield couple alleged to have led a health benefits fraud scheme.
U.S. District Court Judge Robert B. Kugler cited the $821,000 in assets available to William Hickman and his wife, Sara, including checking and savings accounts, an IRA and a timeshare in Hawaii, the value of which was not disclosed.
Sara Hickman, 42, a former charter school teacher, and her husband, William, 42, a former pharmaceutical sales representative, pleaded not guilty in the $50 million scheme to defraud the state's health benefits plan last month after their initial arrest.
Kugler ordered the couple to post a secured bond by noon Friday after their attorneys argued unsuccessfully for the release of the assets and for an unsecured bond, saying the Hickmans were not a flight risk. In so doing, Kugler upheld Judge Ann Marie Donio's ruling last month.
Last week, Kugler agreed to allow Sara Hickman to take her son to Orlando, Florida, to visit Disney World and other amusements.
During Friday's appearance, William Hickman's attorney, Samuel Moulthrop, asked Kugler whether a condo with a value of $81,000, as well as liens on two cars, a 2015 Chevy Suburban and a 2016 BMW X5 with a Blue Book value of $50,000 to $55,000, could be posted as collateral at those valuations.
Assistant U.S. Attorney R. David Walk Jr., who represents the state, did not object, and Kugler granted the request.
The government has frozen many of the couple's other accounts and properties, totaling $1.6 million, said Lee Vartan, Sara Hickman's attorney. Vartan argued the couple needed money for day-to-day living expenses as well as a "time-intensive, labor intensive and costly defense."
The Hickmans knew the case was pending for two years, Vartan said, and traveled outside the country during that time, always returning.
While they were traveling, "all of these assets were fully unrestrained," Vartan said. "They had a lot of money to go and flee where they wanted to flee at that time. ... They have every intention of fighting the indictment and prevailing at trial."
One of the reasons for the secured bond was the possible exposure, or sentence, the Hickmans could face, Vartan said.
The total possible length of the prison time the Hickmans are facing was not disclosed in court, but a charge of conspiracy to commit health care and wire fraud carries a maximum sentence of 20 years.
Vartan argued Sara Hickman "was not involved in this business at all."
"She had no involvement in the day-to-day activities of Boardwalk Medical," he argued, adding she didn't speak to doctors or anyone else. "She wasn't speaking to anyone except her children."
State records show Boardwalk Medical LLC was created in 2013 under Sara Hickman's name. Prosecutors allege it was a shell company the Hickmans used to funnel money through the scheme.
At the start of the hearing, Kugler ruled to seal the discovery that included the Hickmans' financial information after their attorneys argued the media attention the case is getting is extraordinary.
"The Hickmans have already started to get hate mail," Moulthrop said. "They've been harassed publicly in the supermarket. It's been really damaging. We're very, very concerned about additional information going out there."
Vartan said his concern was getting an impartial jury due to the front-page coverage.
"I am confident since this court draws jurors from seven counties, that this court will be able to find jurors who have not made up their minds," Kugler said. "We will find jurors who are not tainted by any pretrial coverage."
Be the first to know
Get local news delivered to your inbox!