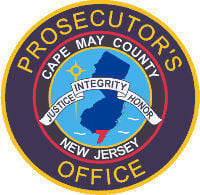 MIDDLE TOWNSHIP — An Alabama man who spent 30 years behind bars for two murders he did not commit is scheduled to speak to law enforcement and the community this week.
Anthony Ray Hinton, 63, who was one of the state's longest prisoners held on death row, was released in April 2015, according to the Equal Justice Initiative, a non-profit organization that provides legal representation to those who may have been wrongly convicted, denied a fair trial or lack effective representation. As he embraced family and friends outside the jail, he said, "The sun does shine."
MAYS LANDING — A former Stockton University student was sentenced to five years of probation…
The author and advocate is scheduled to speak at 7 p.m. Tuesday at the Performing Arts Center in the township's high school, 212 Bayberry Drive, Cape May Court House.
The event is part of an effort between the Cape May County Prosecutor's Office and the Coalition for a Safe Community to build and strengthen relationships between the community and law enforcement, officials said.
Since 1989, more than 2,500 people have been exonerated across the U.S. after being wrongfully convicted of crimes ranging from murder to robbery, according to the University of Michigan Law School's National Registry of Exonerations.
In New Jersey alone, there have been 39 exonerations during that time.
Mistaken identification, false confession, bad forensic evidence, perjury or false accusations, and official misconduct have contributed to the convictions in these causes, but also have caused them to be ultimately overturned, according to the registry.
Bringing Hinton to tell his story to the community highlights how important it is for law enforcement to work effectively and fairly, County Prosecutor Jeffrey H. Sutherland said.
The measurement of success for law enforcement should not be about how long they put someone in jail, he said, but that justice was served, whether that means not charging someone at all or getting the proper conviction and sentence.
"This (event) helps prosecutors and law enforcement realize how important it is to get it right, and it lets the community know that that's important to us and we're willing to look at things that didn't go the way they were supposed to go and learn from it," he said.
It's also part of a vision county officials have to build bridges between law enforcement and the community they serve, said Pastor Thomas Dawson Jr., chairperson for the Coalition for a Safe Community, Cape May County.
"We have a vision to bring law enforcement and the community together," Dawson said. "We kind of all work together with community events, and this is part of that vision."
Contact: 609-272-7241
Twitter @ACPressMollyB
Be the first to know
Get local news delivered to your inbox!