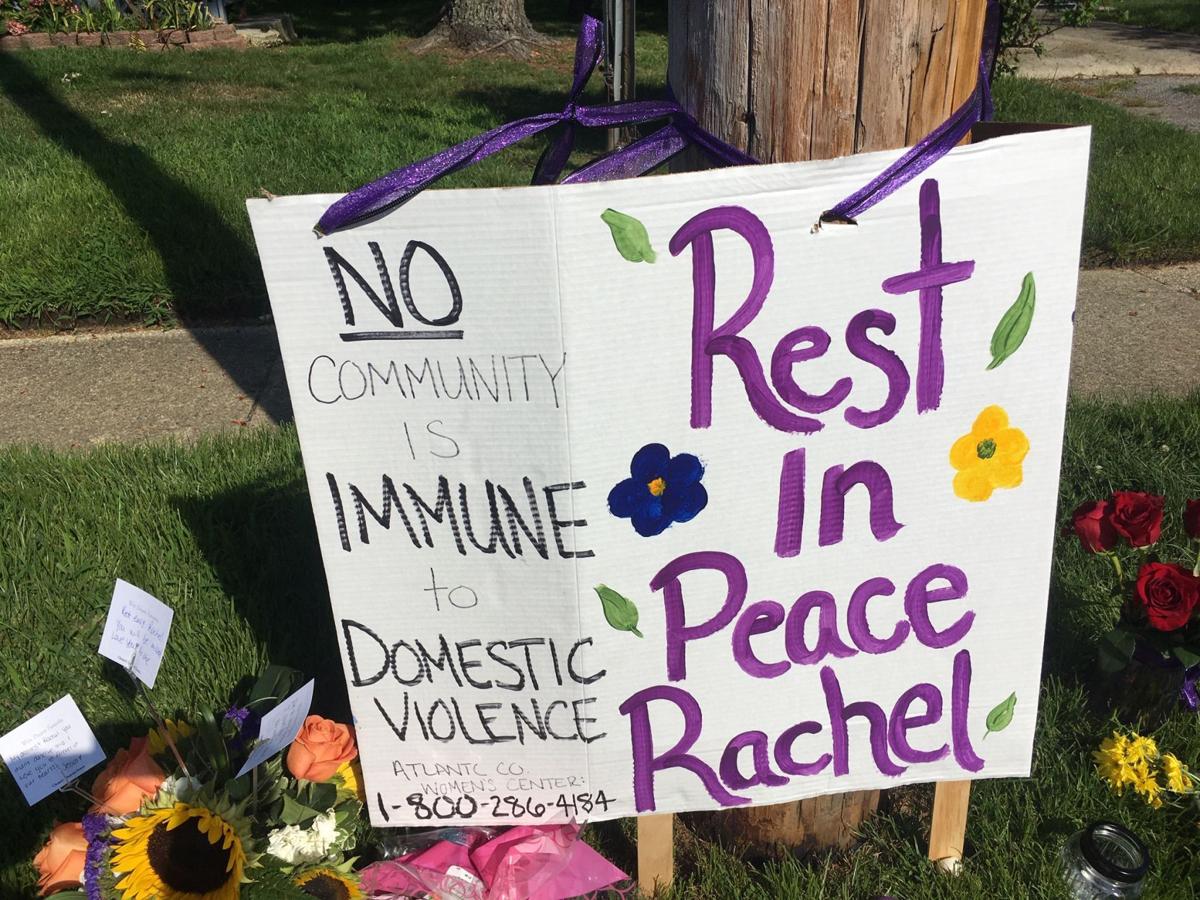 BRIGANTINE — Robert Declementi was covered in blood early Saturday in his city home, his wife unconscious and bleeding from her head, when he told police she had cheated on him with someone from Applebee's, court documents show.
Blood was found throughout the residence, with drag marks leading from a back room to the front entrance way, and there was a hammer underneath a bloody rag, according to an affidavit of probable cause.
MAYS LANDING — A 36-year-old man has been charged with first-degree murder in the death of h…
Declementi, 36, has been charged with murder, according to the Atlantic County Prosecutor's Office.
An autopsy was scheduled for Monday. The manner and cause of Rachel Declementi's death have not been released.
Robert Declementi is being held in the Atlantic County jail. The Press of Atlantic City has reached out to court staff for a first appearance and detention hearing date.
At 4:26 a.m., police responded to the first block of Girard Place, where they found Rachel Declementi, 30, unconscious and bleeding from her head near the front door, according to the affidavit.
An exam at the home showed Rachel had "multiple traumatic injuries to her head and face."
Robert was also covered in blood and told officers that when she came in she "told me she cheated on me with someone from Applebee's,'" according to the document.
When Valeria Marcus was experiencing domestic violence and child abuse in her childhood home…
A neighbor, whose name was not included in the affidavit, told police he/she heard at 3 a.m. what sounded like Rachel screaming from inside the house, but the witness couldn't hear what was specifically said.
Robert's father, whose name was also excluded from the report, said he had missed a call from his son at 4 a.m., according to the affidavit.
Through a forensic exam of the home, officials found a disheveled, blood-stained room in the back of the residence, but there were no signs of forced entry and no one else there, according to the document.
There was a "long blood stain pattern consistent with someone having been dragged from that room through the kitchen and to the front entranceway," where they found Rachel's body.
There were also smaller blood stains on the carpet leading to the upstairs hallway, droplets on the front deck and sidewalk, a hammer was found in the kitchen under a bloody rag and multiple bloody paper towels had been discarded, according to the affidavit.
CAPE MAY COURT HOUSE — No charges can or should be filed against any of the Wildwood police …
Police also found a blood-stained Swiffer mop in the kitchen "and the scene showed evidence of someone's attempt at cleaning it," according to the document.
Police searched Robert's work truck and found Rachel's wallet and car keys in the center console, but a search of Rachel's car came up without blood stains, according to the affidavit.
Stephen Bonanni, a retired Atlantic City police officer who lives nearby, said Monday he woke up at 6 a.m. Saturday and saw six police cars in front of the Declementi house. Bonanni heard from one of his neighbors that Rachel Declementi was able to run and make it outside her home, but her body was found on the front porch.
Bonanni said he knew Robert Declementi. He coached Declementi's brother in Babe Ruth baseball.
"I would say hello and goodbye to him," Bonanni said. "On Sunday, his parents were here."
The prosecutor's Major Crimes Unit and Brigantine police are investigating.
Staff Writer Vincent Jackson contributed to this report.
Contact: 609-272-7241
Twitter @ACPressMollyB