Kim Pack says she is one of the lucky ones, but ask just about anyone else and they would disagree.
Still, the daughter of slain veterans advocate April Kauffman said there are many others who don't get the chance at a trial for the person who killed their loved one.
"I realize that all the stars happened to align for me. I also realize that there are many people in this county or in the state of New Jersey who are still waiting for their day," Pack said last week from behind a conference table in the office of her lawyer, Pat D'Arcy.
Pack spoke to The Press of Atlantic City nine days before the sixth anniversary of her mom's death. She wore black, as she often does during public appearances, with her short, blond bob tucked neatly behind her ears. She talked about following in her mother's footsteps and pursuing advocacy work to help other victims who have gone through similar situations.
For the many people who loved April Kauffman, this May 10 — the date she died — feels a bit different. April's former radio co-host Arthur Gropper pointed out this year the anniversary falls on a Thursday, as it did in 2012.
"It's tough every year, and now the dates are lined up and, for me, it brings it back a lot more," Gropper said.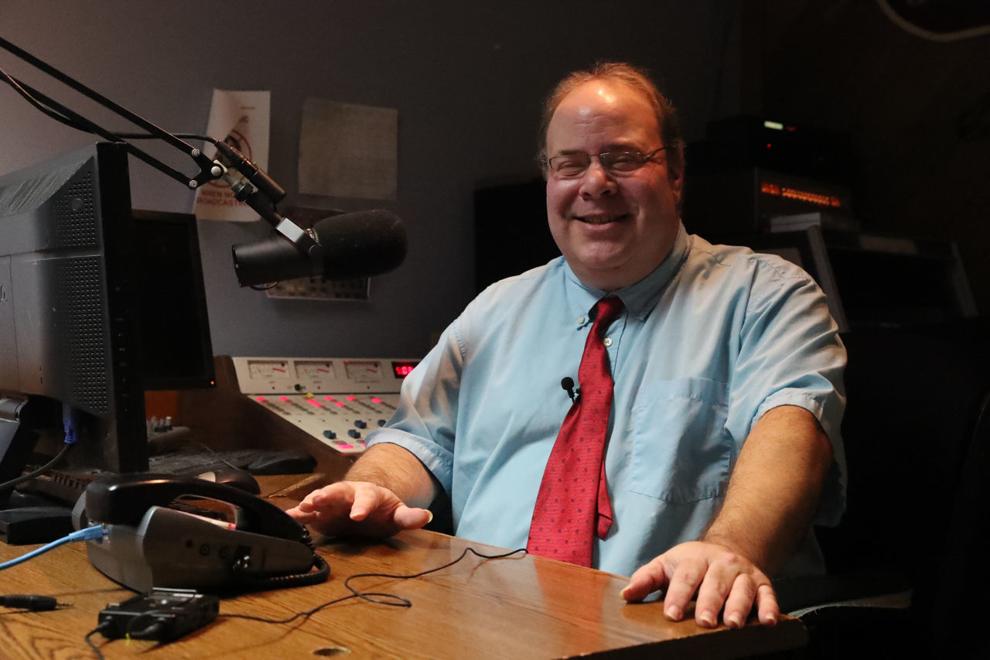 April's murder remained unsolved for nearly six years until a break came in January, when Pack's stepfather, Dr. James Kauffman, was charged along with alleged Cape May County Pagans leader Ferdinand Augello. According to the Atlantic County Prosecutor's Office, the two men conspired to hire a hitman to kill April to keep hidden an opioid drug ring.
Pack, 35, of Linwood, said that for those six years, she walked around "like a zombie, closed off from any of my emotions just so that I could get through the day."
The day James Kauffman was charged, Pack said she felt justice had been served. Months later, after James Kauffman died in an apparent suicide inside the Hudson County jail, Pack said she has forgiven her stepfather.
"I'm still without this amazing person in my life and one of the most important people that will ever touch my life, and that's really difficult," Pack said.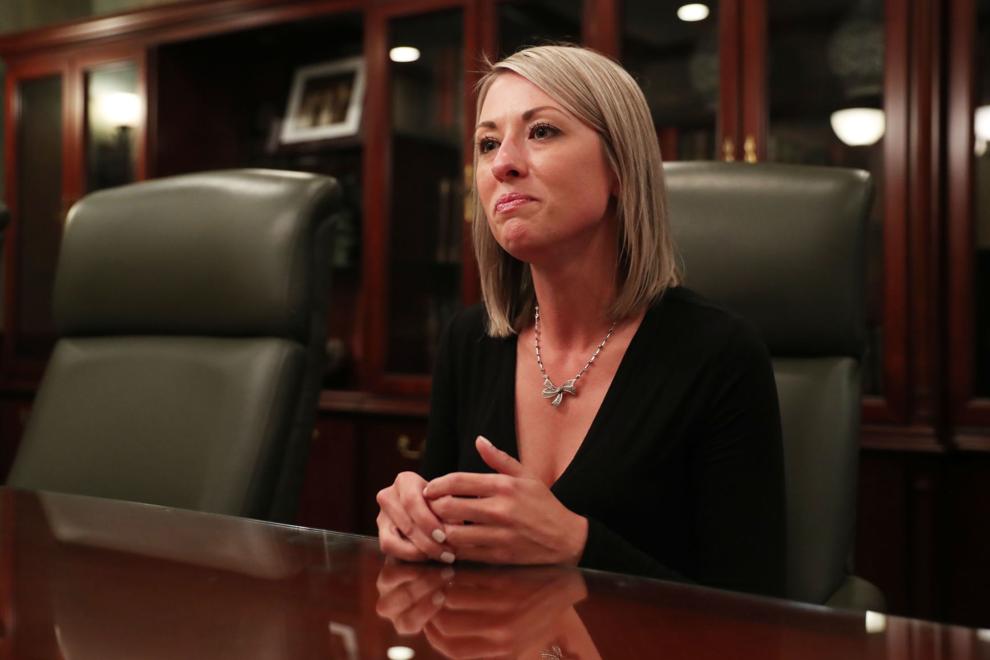 A mother of two sons, Pack was 29 when April died at 47. There are many things Pack hopes to pass on about her mom to her children: April's willingness to give the shirt off her back to anyone, her undying support for the underdog, her prowess in the kitchen.
Pack relaxed as she thought about her favorite dishes: soups, fresh breads and other baked goods.
"Oh my gosh, I can't even name them all," Pack said as she looked toward the ceiling with a smile. "Literally, she would come up with the craziest concoctions. There would be nothing in the pantry and I'd be like, 'Where did all this come from?'"
But mostly, Pack said, she wants to share her mom's spirit of adventure.
"And just not really being afraid to take anything on," Pack said. "That's something I discovered in myself going through this process."
PHOTOS from stories about April Kauffman
The former April Fovoso was brought up by her grandmother, June, in Absecon and attended Holy Spirit High School. April was a teen when Kim was born, and Pack said her mom worked hard to make ends meet. In archived Press articles, April — then Sagransky — describes a childhood in which she was separated from her siblings and her journey to reconnect with them during her second marriage. At the time, the family lived in the same home where April grew up on Shelburne Avenue. Pack said the reunion was short-lived.
"Unfortunately, that just didn't work out the way she had hoped or wanted it to," Pack said.
April's grandmother declined to comment for this story.
Pack said her mom's upbringing shaped the person she became.
"She always taught me that no one would give you anything in life, that you had to work really hard for everything," she said.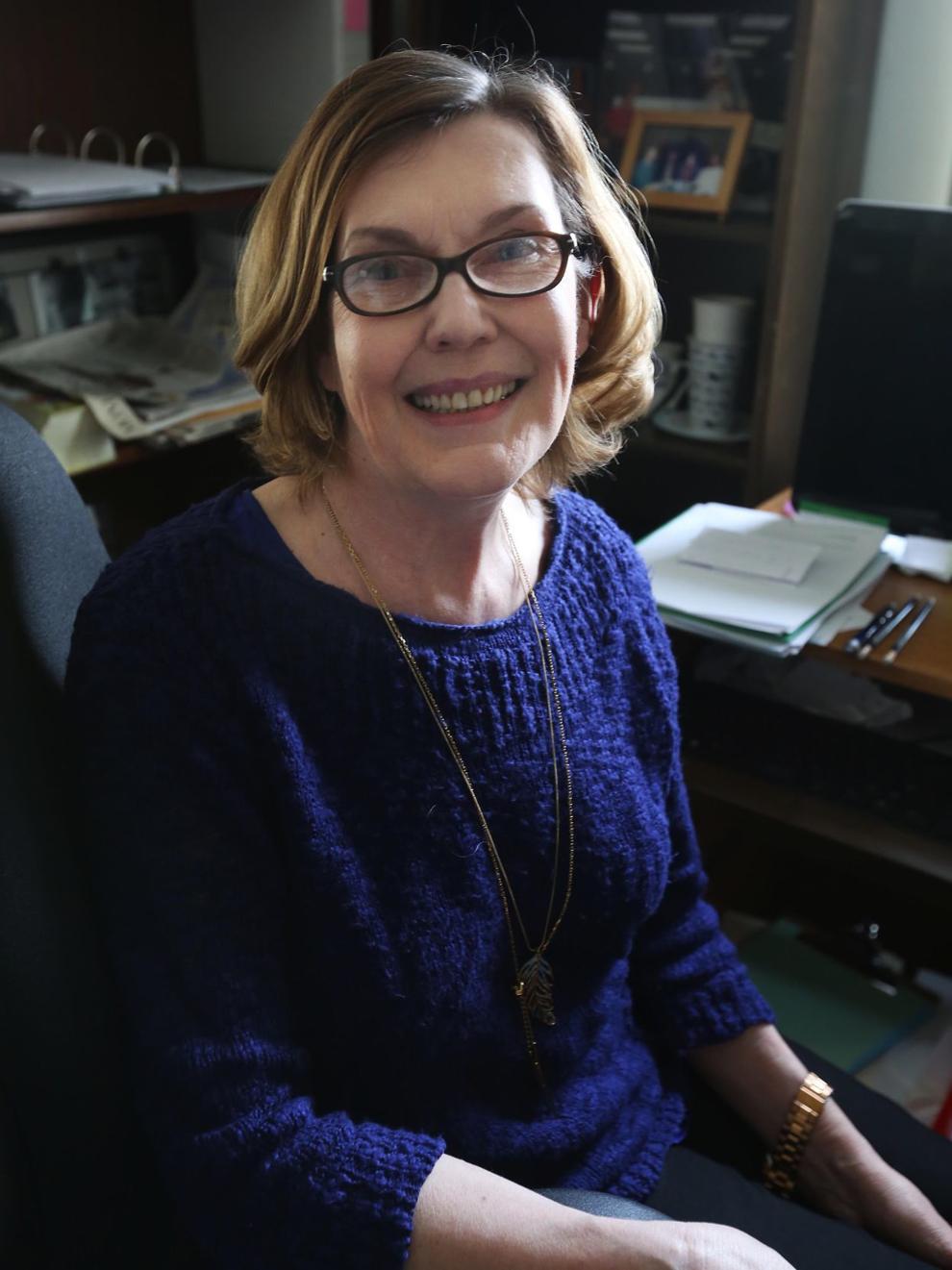 Pamela Grites, who worked with April at the American Red Cross Southern Shore Chapter for five years, described her friend as "a real gift." She said she spent many Thanksgivings with April and James Kauffman when they hosted Operation Fireside, a program to give Coast Guard recruits a family meal during the holidays.
"I'm glad that there have been some answers to the long-held questions. She's still gone," Grites said.
As the years have unfolded after April's death, Pack said she is grateful for the community who came to support her during her journey. From flowers at her doorstep to cards in her mailbox to hugs in the grocery store, Pack said, people may not realize the impact they had. She is especially thankful for the support of her friends and family, including her mother's friends who have become her family.
April's oldest friend, Lee Darby, of Absecon, is often seen accompanying Kim to court appearances.
"After six long, agonizing years, the nightmare is almost over now. It is time for me to put my life back together and find peace in a world without April," Darby said.
Pack said "closure" is an overused word when it comes to death.
"It's interesting, the closure piece, you kind of flip-flop with it. But I know that once this is done, it's done. It's done for me. This isn't mine anymore," Pack said. "Even now, it's up to the Prosecutor's Office to take this case to the finish line."