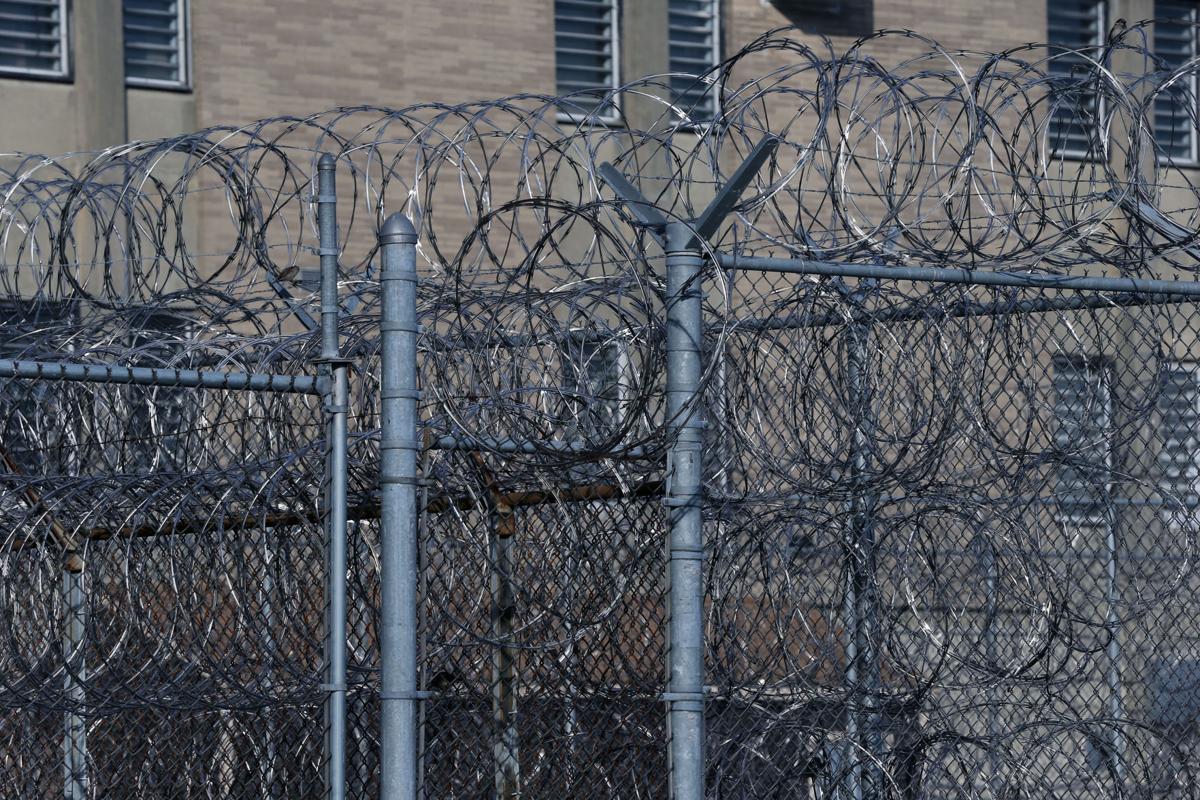 BRIDGETON — More than 100 employees of Cumberland County's Department of Corrections could be laid off as officials move to close their current facility and scrap plans for a new $65 million jail.
County officials last month sent a letter to the state Civil Service Commission notifying of the possible 121 layoffs, set to take place Nov. 3, according to documents obtained by The Press of Atlantic City.
BRIDGETON — After scrapping plans for a new $65 million jail, Cumberland County officials pl…
However, the state Department of Labor and Workforce Development has not yet listed the county DOC in its WARN notices, filings that must be made in advance of mass layoffs.
"This decision has not been voted on by the board of freeholders. It's not policy, and it's outrageous that the county has moved forward without our approval," Freeholder Jack Surrency said. "I'm opposed to laying off 10% of the county workforce during the worst pandemic in the history of our country. It's bad policy. And this fight is far from over."
There is no agreement at this time, county spokeswoman Jody Hirata said in an email.
"The inmates will be housed at other county correctional facilities (they are still Cumberland County inmates, they are just housed in a different facility), however, we will still need staff," Hirata said. "Staff will be needed for a holding facility and to provide transportation between the contracted correctional facility and court appearances and other appointments as well as processing admissions for new arrests with transportation (approximately 49 correctional staff and employees)."
In the county's letter, dated Aug. 19 — the same day Freeholder Director Joseph Derella released a statement about officials reviewing the cost benefits of shipping inmates to surrounding counties — Craig E. Atkinson, director of personnel and human resources, said the proposed layoff is "economic in nature" as the county DOC is being downsized.
"Due to the fact that Cumberland County is contracting with other counties for the housing of adult inmates," Atkinson continued, "pursuant to Labor Counsel advice, Cumberland County is entering into a direct housing contract and will maintain a stand-alone Department of Corrections."
BRIDGETON — Two Cumberland County freeholders said Friday the board is reconsidering a $65 m…
Officials will "continue to explore all alternatives" before the layoff date, according to the letter, adding there are no full-time positions to which the employees can be assigned or transferred to lessen the impacts of the layoffs.
And although the county will no longer house inmates, the county's DOC will still include three keyboarding clerks and a community service worker, as well as one correctional police captain, eight lieutenants, 15 sergeants and 17 officers, according to the letter.
Over the past two months, county officials have sporadically released information about ending the new jail project in addition to closing the current facility, but no hard dates or deadlines have been made public, and the freeholder board hasn't voted on the issue.
So far, the project has cost more than $13.3 million, according to data provided by the Cumberland County Improvement Authority.
Victor Bermudez, president of PBA 231, the union that represents officers at the jail, said they have received a proposed layoff plan, but "our membership has not officially received their pink slips."
State PBA President Pat Colligan has appointed a team to collaborate with the local's counsel, Bermudez said.
"The PBA will continue to fight for the integrity and safety of the community as sworn officers while seeking answers on where the $13 million of the taxpayers' money has gone to a phantom jail facility they were never asked about," he said.
Bermudez, who was previously on paid suspension pending termination from the facility after officials alleged he violated an inmate's health privacy rights in April, was "removed from office" effective July 1, according to his attorney, Arthur J. Murray.
Officials announced in July that the freeholder board was reconsidering the new jail and considering building a community center instead, citing a devastated local economy and a low inmate population, both attributed to the COVID-19 pandemic.
Then, in August, they released a statement about the possible taxpayer savings if they enter into a direct-services contract with other counties as their inmate population has decreased due to changes in recent years such as the elimination of the cash bail system.
In South Jersey, two counties are deciding to build new jails while another is choosing to m…
The new jail was scheduled to open this year — after more than two years of planning and construction — holding up to 398 inmates near South Woods State Prison on South Burlington Road.
The plan was to demolish the current jail, adjacent to the courthouse on West Broad Street, once work was complete. Officials have previously said the current facility is "obsolete" and must be replaced.
The plans had called for the Improvement Authority to own the facility, while the county would run the operations.
Contact: 609-272-7241
Twitter @ACPressMollyB
Concerned about COVID-19?
Sign up now to get the most recent coronavirus headlines and other important local and national news sent to your email inbox daily.