The state is looking into a glitch that lowered the total positive COVID-19 cases from Saturday to Sunday, according to a Twitter post from the governor over the weekend.
Gov. Phil Murphy noted that the number of total positive cases reported on Sunday for the state, 176,783 was lower than the total positive cases on Saturday of 176,814 despite reporting an additional 144 new positive cases.
Murphy said that the discrepancy was "due to an issue related to the electronic receipt of lab results and a high volume of duplicate case merges."
"This situation is being looked into closely and will tried to be resolved as quickly as possible," he said.
The number of total positive cases for the state reported on Monday was higher than Saturday's total at 176,963, however state officials said they were addressing another reporting error. 
Department of Health Commissioner Judy Persichelli said that Monday's numbers may in fact be higher than what was reported due to the state not receiving results electronically from Quest Laboratories.
Gov. Phil Murphy on Tuesday added 10 states to the list of those from which visitors are advised to quarantine for two weeks to mitigate the spread of COVID-19.
The updated advisory includes Alaska, Delaware, Indiana, Maryland, Missouri, Montana, North Dakota, Nebraska, Virginia and Washington — with Minnesota removed from the list, according to a news release.
The travel advisory applies to any person arriving from a state with a positive test rate higher than 10 per 100,000 residents or a state with a 10% or higher positivity rate over a seven-day rolling average, officials said.
As of Tuesday, July 21, there are currently 31 states total that meet the criteria: Alaska; Alabama; Arkansas; Arizona; California; Delaware; Florida; Georgia; Iowa; Idaho; Indiana; Kansas; Louisiana; Maryland; Missouri; Mississippi; Montana; North Carolina; North Dakota; Nebraska; New Mexico; Nevada; Ohio; Oklahoma; South Carolina; Tennessee; Texas; Utah; Virginia; Washington; and Wisconsin.
"It is critically important that all New Jerseyans remain committed to beating COVID-19 by remaining vigilant and continuing our collective efforts to reduce new cases and the rate of transmission throughout the state," said Murphy. "In order to prevent additional outbreaks across New Jersey and continue with our responsible restart and recovery process, I strongly encourage all individuals arriving from these hotspot states to proactively get a COVID-19 test and self-quarantine."
Travelers and those residents who are returning from impacted states should self-quarantine at their home, hotel or other temporary lodging, officials said. Individuals should leave the place of self-quarantine only to seek medical care/treatment or to obtain food and other essential items.
Atlantic County health officials on Tuesday announced 17 new COVID-19 cases and two fatalities.
Two elderly women, a 76-year-old Hamilton Township resident, and an 81-year-old Hammonton resident, are the latest fatalities due to complications from the new coronavirus, according to a news release from county spokeswoman Linda Gilmore.
The new cases include seven boys and men, ages 2-57, and 10 women, ages 20-81, according to the release. Five of the new cases were found in Egg Harbor Township, three in Hamilton Township and two each in Atlantic City, Hammonton and Somers Point. One new case was found in Absecon, Egg Harbor City and Ventnor.
So far, Atlantic County has reported 3,266 cases with 226 deaths and 1,819 cleared as recovered. Cape May County has reported 909 cases with 79 deaths and 661 designated off quarantine. Cumberland County has reported 2,594 cases with 142 deaths.
Atlantic County will continue to provide testing at its drive-thru facility in Northfield at Rt. 9 and Dolphin Avenue, behind the county public works yard, officials said. The test site is now available for both symptomatic and asymptomatic county residents with or without a doctor's prescription.
Residents must make an appointment for testing and provide proof of county residency and appointment confirmation, according to the release.
Testing is scheduled for July 28 from 9 a.m. to 11:30 a.m., according to the release. If available, appointments can be made online at www.aclink.org.
Officials asked those who are unable to keep their appointments to cancel no less than 24 hours in advance so others may have an opportunity to fill those spots.
County health officials encouraged residents and visitors to follow the recommended federal and state guidelines to help reduce the spread of COVID-19 by wearing masks, maintaining social distancing and hygiene protocols such as frequent handwashing and disinfecting common-touch areas.
Those who are sick and have symptoms of Covid-19 or respiratory illness are advised to self-isolate and contact their healthcare provider, officials said. The state Department of Health is also now advising those who get tested to limit interaction with others while awaiting test results.
A 78-year-old North Wildwood man died from a COVID-19 infection, according to information released Tuesday by the Cape May County Department of Health.
There were four new cases of positive cases of COVID-19 discovered in the county. The municipal breakdown is as follows: one case each in Dennis Township, Lower Township, Sea Isle City and Wildwood Crest, the county said.
Total positive cases of COVID-19 infection in Cape May County is now 913, including 80 deaths, the county said.
The Casino Reinvestment Development Authority is hosting a food distribution 10 a.m. Thursday at Bader Field for Atlantic City residents and casino workers.
Live Nation Philadelphia, in partnership with the Philadelphia Phillies, on Tuesday announced plans for a four-week local drive-in concert series coming to the parking lot of Citizens Bank Park.
Listeners can experience the concerts from the comfort of their car in a drive-in setting with the audio simulcast on an FM frequency, according to a news release. All artists will be performing full live sets on stages set up in the parking lot of Citizens Bank Park. The events will also feature large-scale video LED screens, too.
There will be contactless ticket scanning through their vehicle window and then will be shown to their designated parking space where they will enjoy the show from inside their own vehicle, according to the release. Guests can leave their cars, wearing a mask, to use one of the portable bathroom locations which will be continuously sanitized throughout each event.
There will be dedicated buffer space around each vehicle to ensure social distancing, officials said.
"We are excited to enable music fans to once again enjoy live music safely as we unveil our Live-In / Drive-In series at Citizens Bank Park," said Geoff Gordon, Regional President, Live Nation Philadelphia. "We are grateful to the Philadelphia Phillies, the City of Philadelphia, the State of Pennsylvania, and the musicians and artists who are excited to get back out and perform live on stage in a socially distanced environment for their fans in Philly again."
August 16 - Bert Kreischer
August 19 - AJR
August 21- Pigeons Playing Ping Pong
August 22 - The Struts
August 23 - The Front Bottoms
August 25 - Mt. Joy
August 26 - Subtronics
September 3 - Smith & Meyers
September 4 - Lotus
September 5 – Dark Star Orchestra
September 6 - Dark Star Orchestra
September 7 - Michael Blackson & Friends with special guest DJ Jazzy Jeff
Two concerts scheduled for the Ocean City Music Pier this year have been rescheduled to 2021, city officials said.
A show featuring Jackie Evancho with the Ocean City Pops that originally had been scheduled for May 9, then moved to August 16, will now be held on May 8, 2021, according to a news release. The Doo Wop Project concert scheduled for Sept. 12 will be moved to Sept. 11, 2021.
All ticketholders for these events will receive a full refund, officials said. Tickets for these 2020 events will not be honored in 2021. Tickets for the rescheduled events will go on sale later in 2020.
All ticketholders will be contacted by email or phone with information about refunds within the next two weeks, according to the release.
There is no briefing with state officials Tuesday to update residents on the spread of COVID-19.
However, First Lady Tammy Murphy is scheduled to volunteer at 10 a.m. at the Raritan Bay Area YMCA in Perth Amboy, Middlesex County.
Gov. Phil Murphy is scheduled to discuss the state's coronavirus response at 5:05 p.m. on PIX 11. 
Source: State of New Jersey Department of Health
For most people, the new coronavirus causes only mild or moderate symptoms, such as fever and cough. For some, especially older adults and people with existing health problems, it can cause more severe illness, including pneumonia.
GALLERY: South Jersey keeps cool during the heatwave
Heat-9360.jpg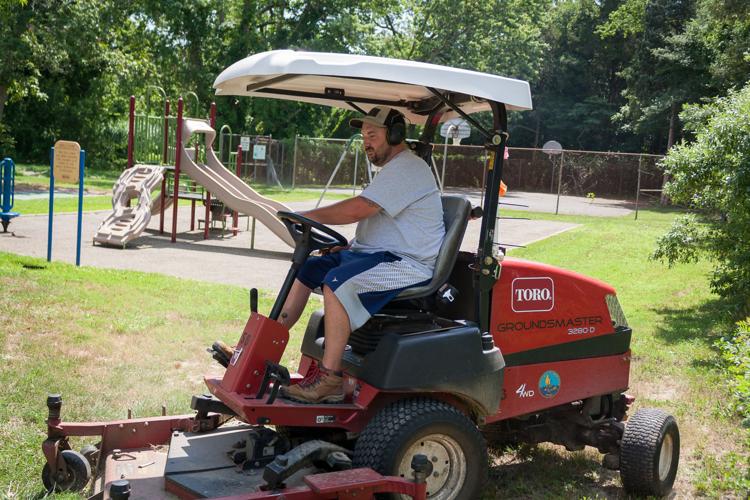 HIDE VERTICAL GALLERY ASSET TITLES
Heat-9361.jpg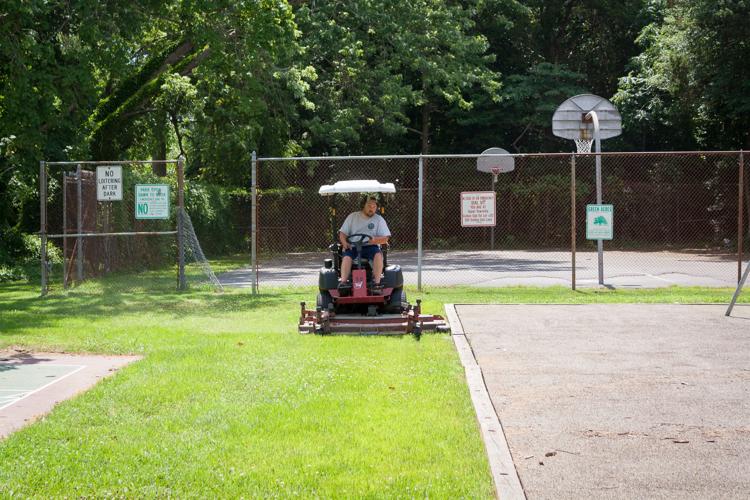 Heat-9362.jpg
Heat-9365.jpg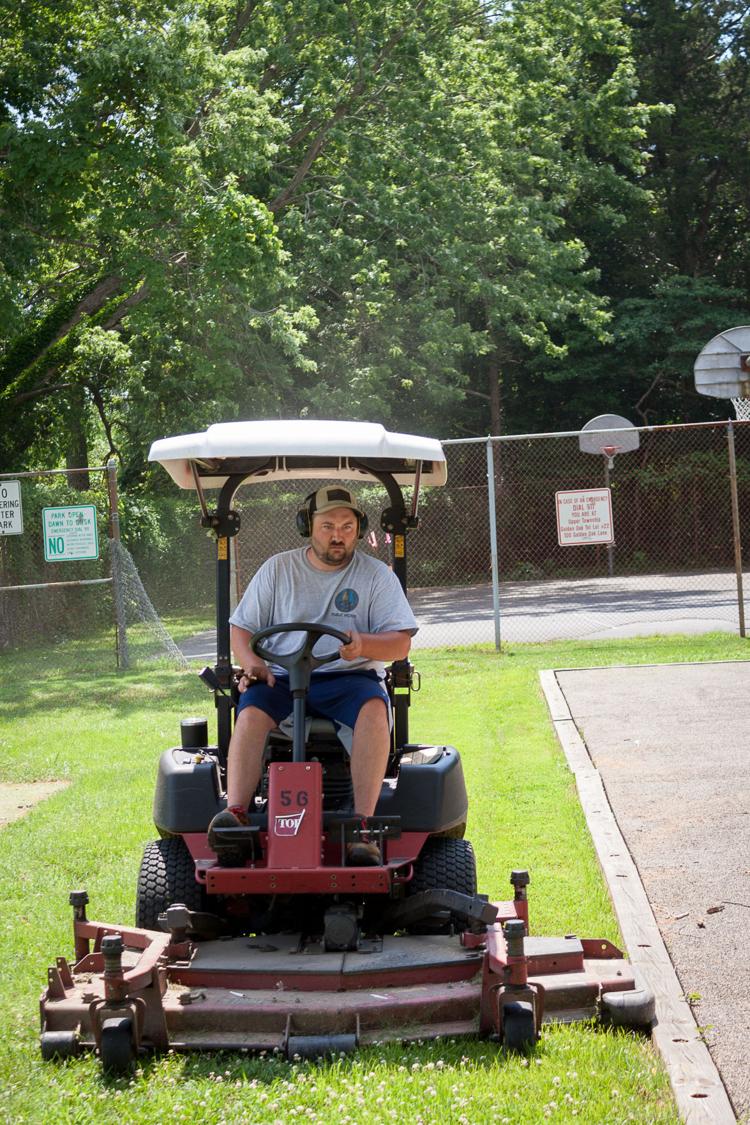 Heat-9366.jpg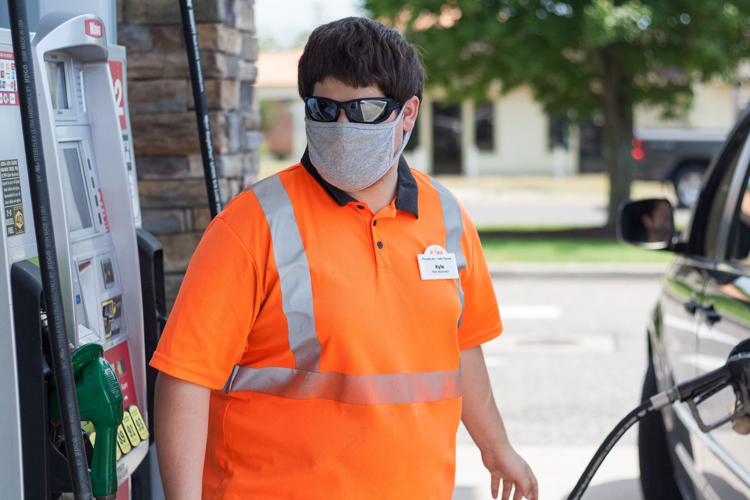 Heat-9368.jpg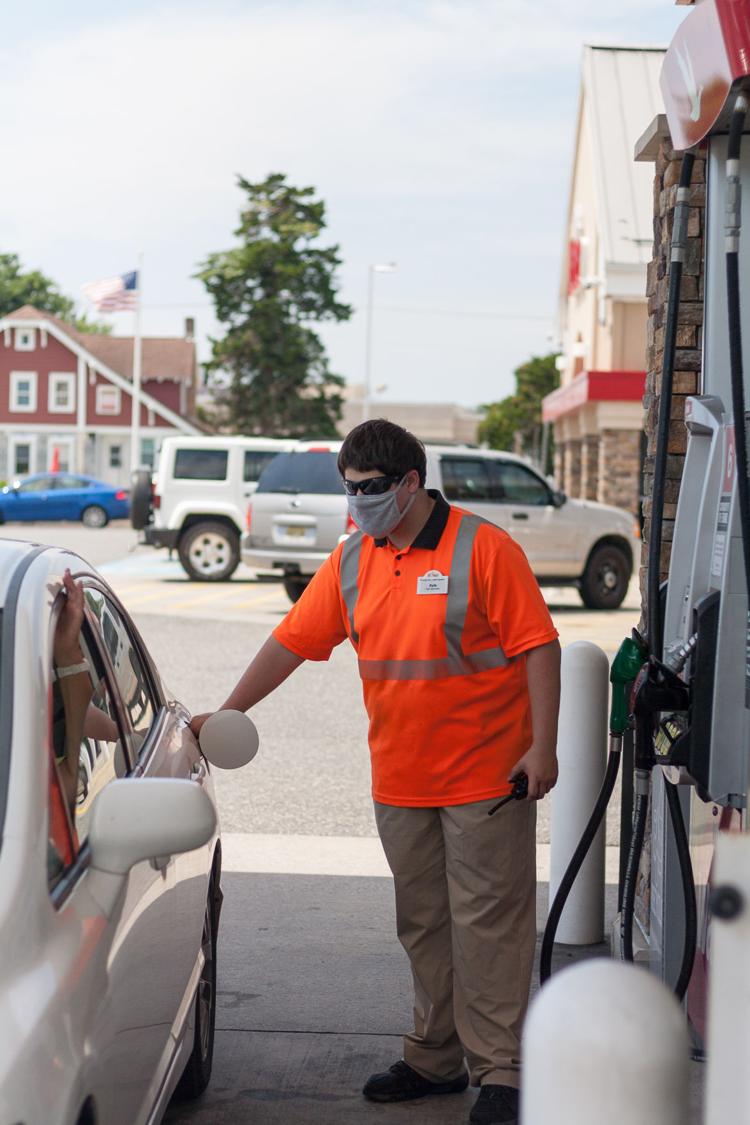 Heat-9371.jpg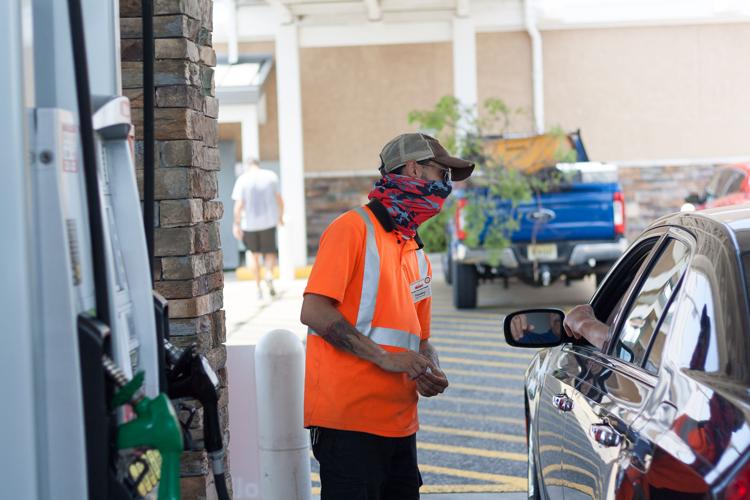 Heat-9372.jpg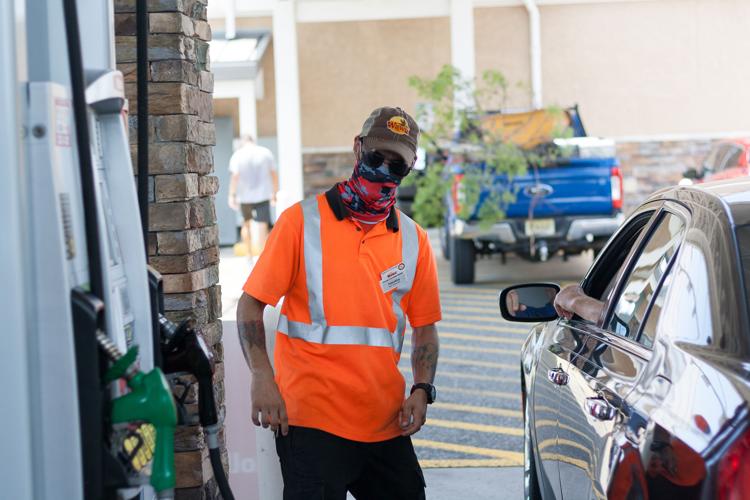 Heat-9373.jpg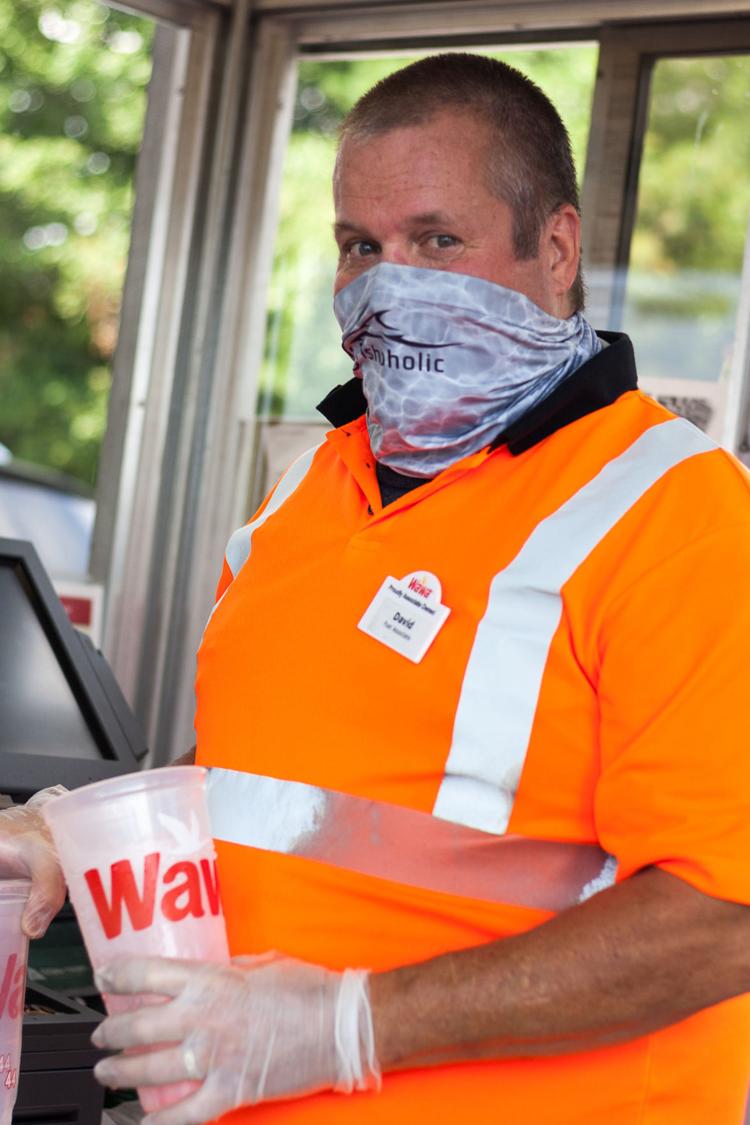 Heat-9374.jpg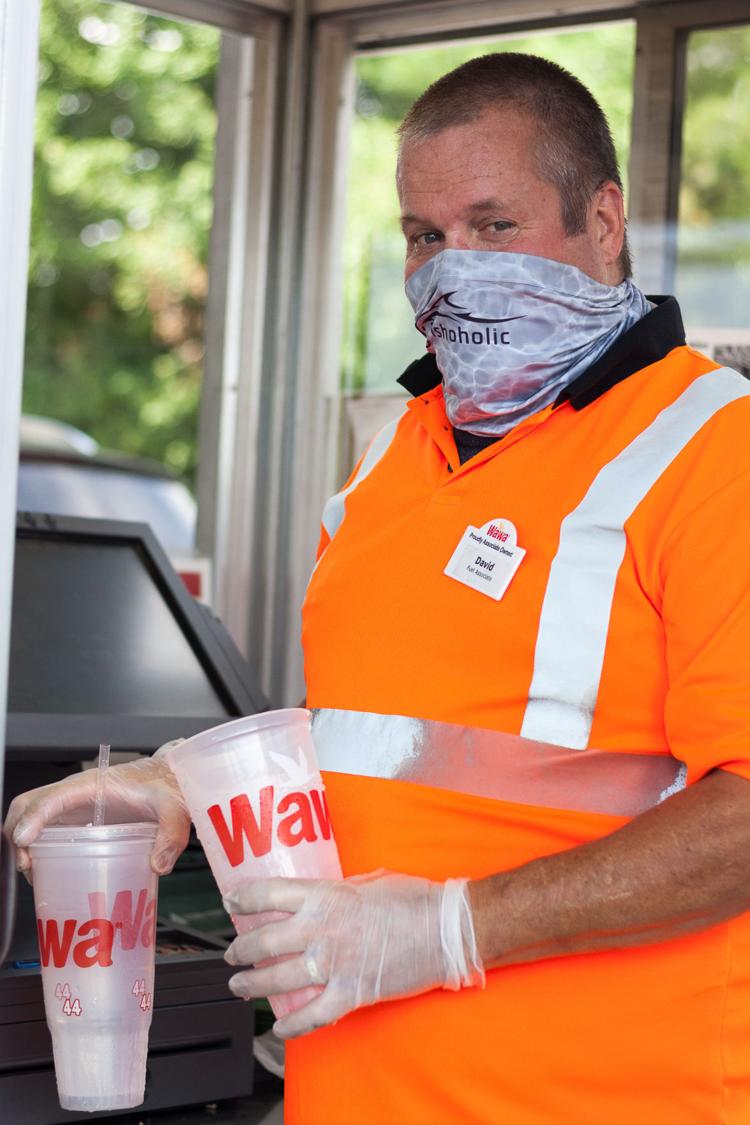 Heat-9375.jpg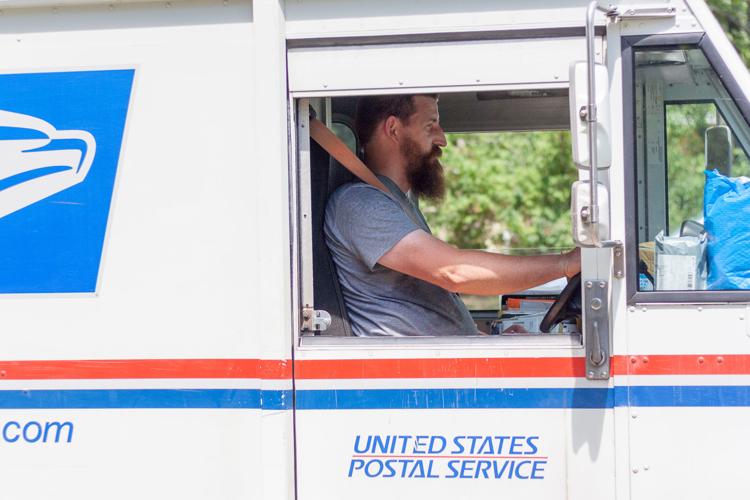 Heat-9377.jpg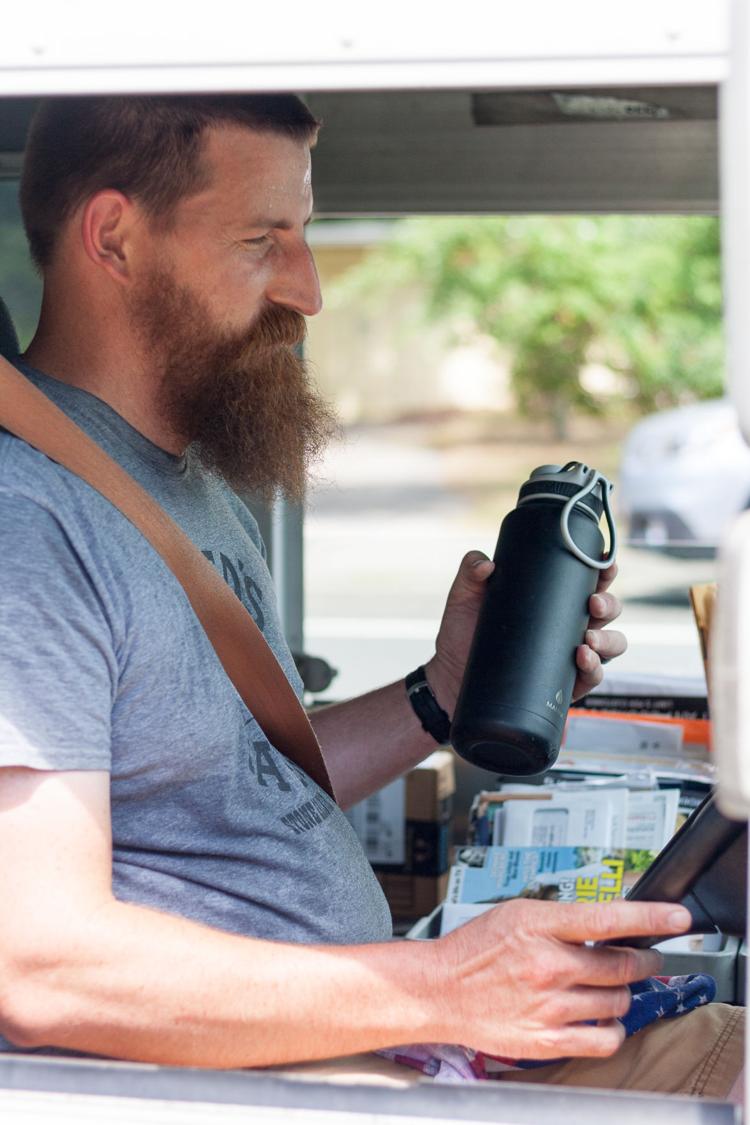 Heat-9378.jpg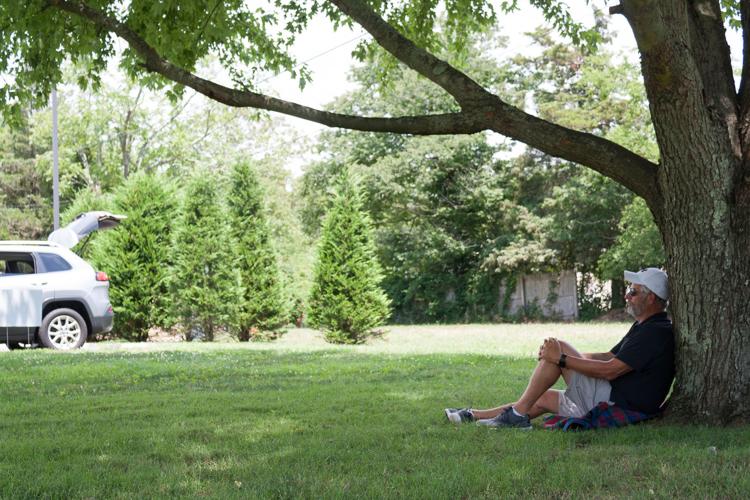 Heat-9380.jpg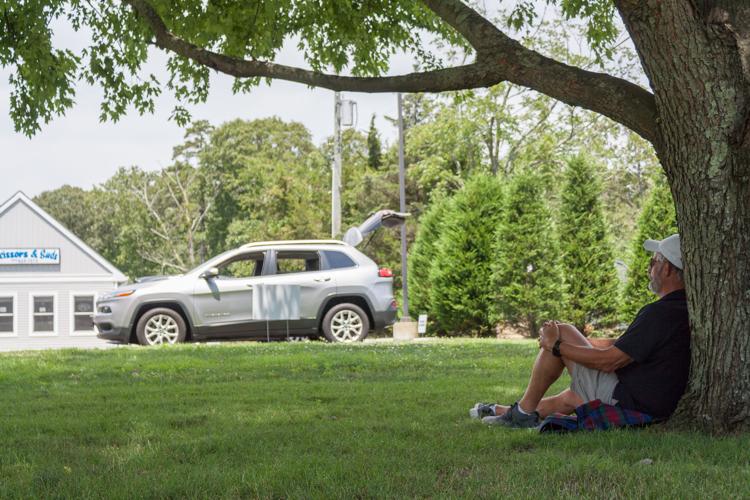 Heat-9384.jpg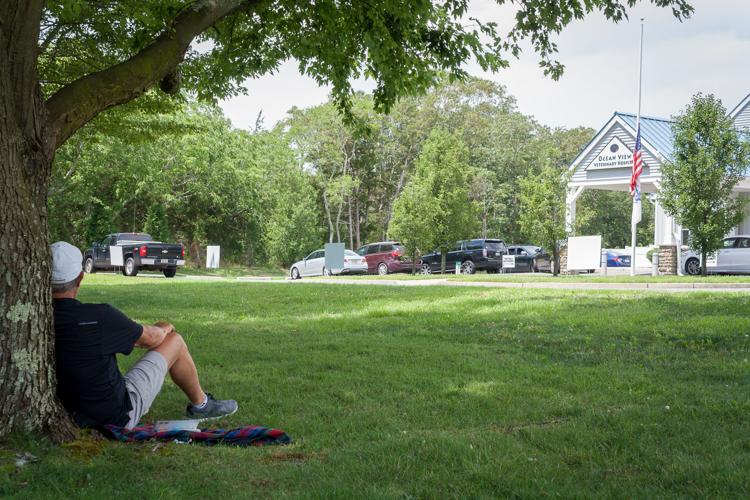 Heat-9387.jpg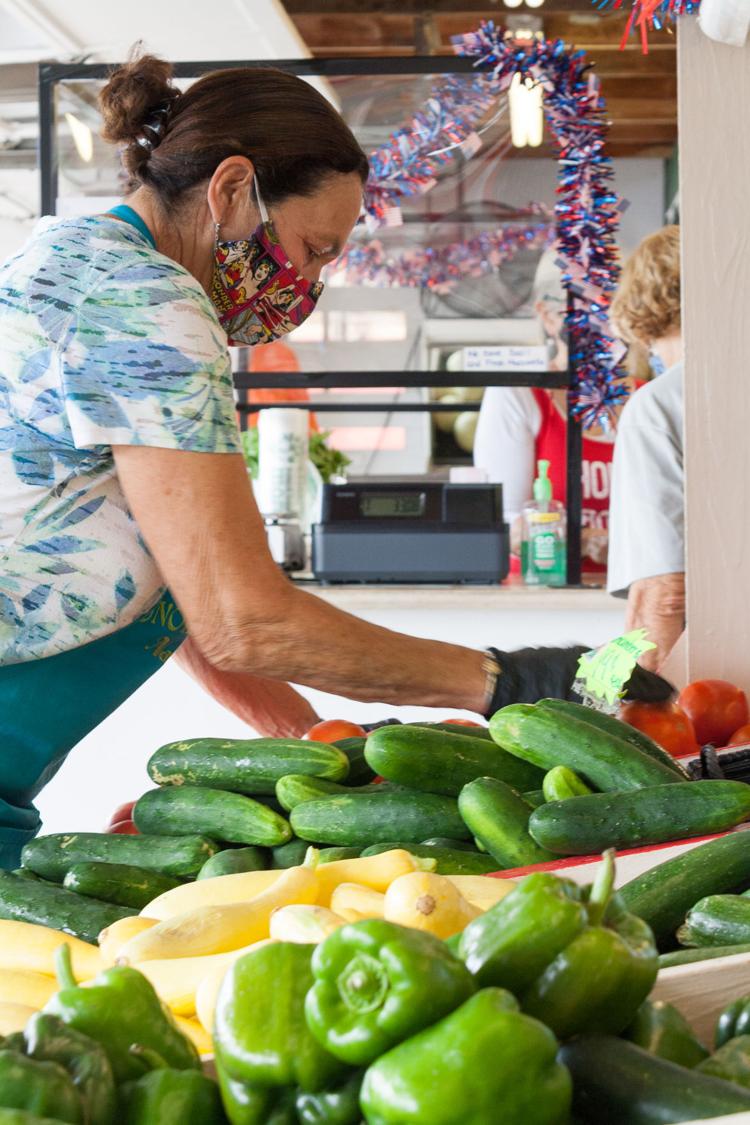 Heat-9389.jpg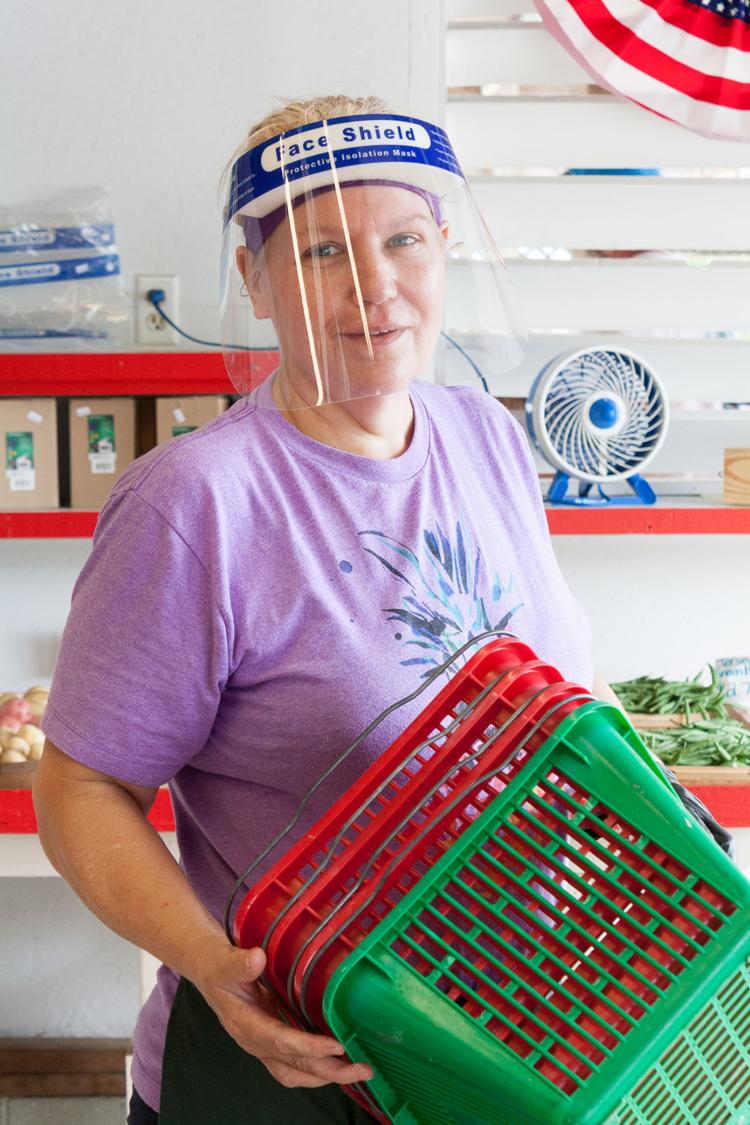 Heat-9391.jpg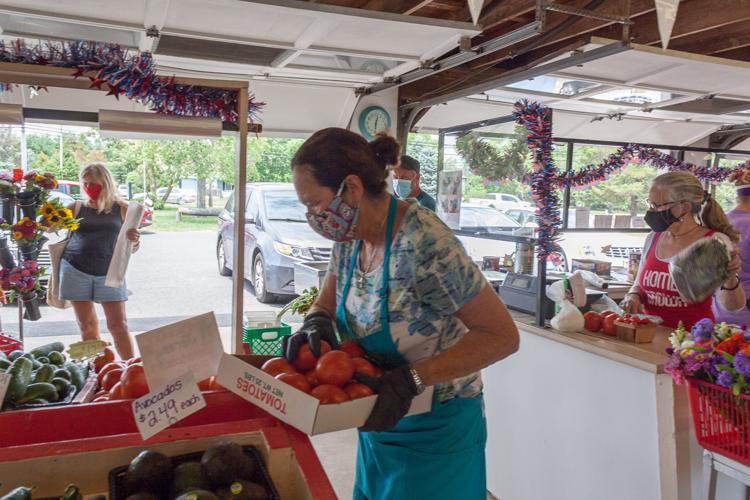 Heat-9394.jpg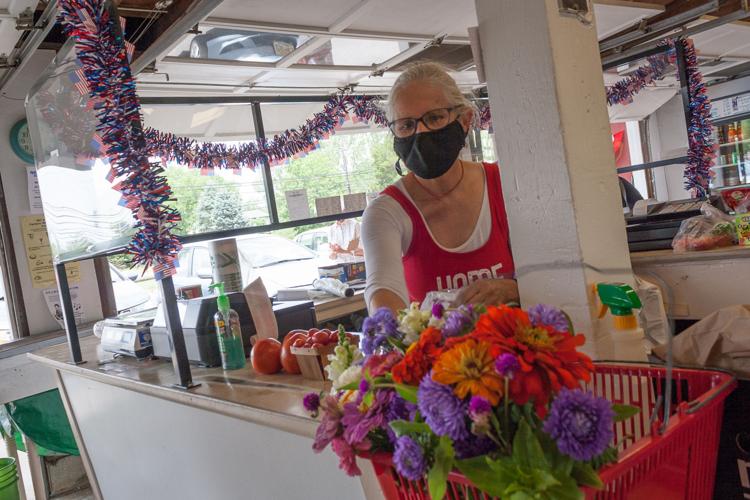 Heat-9396.jpg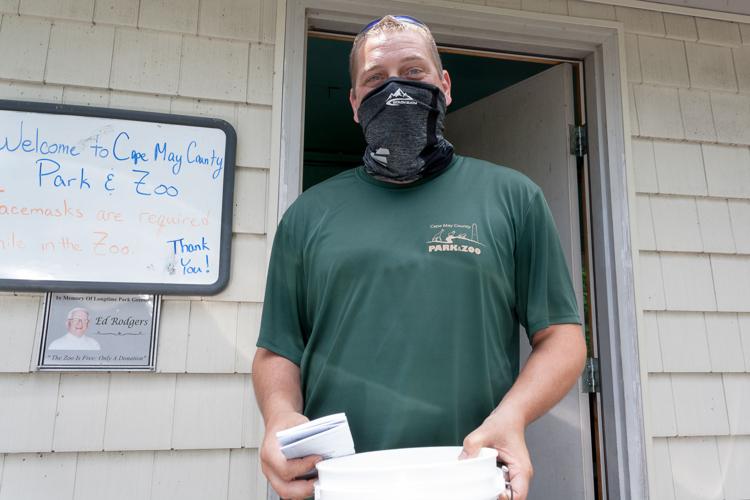 Heat-9397.jpg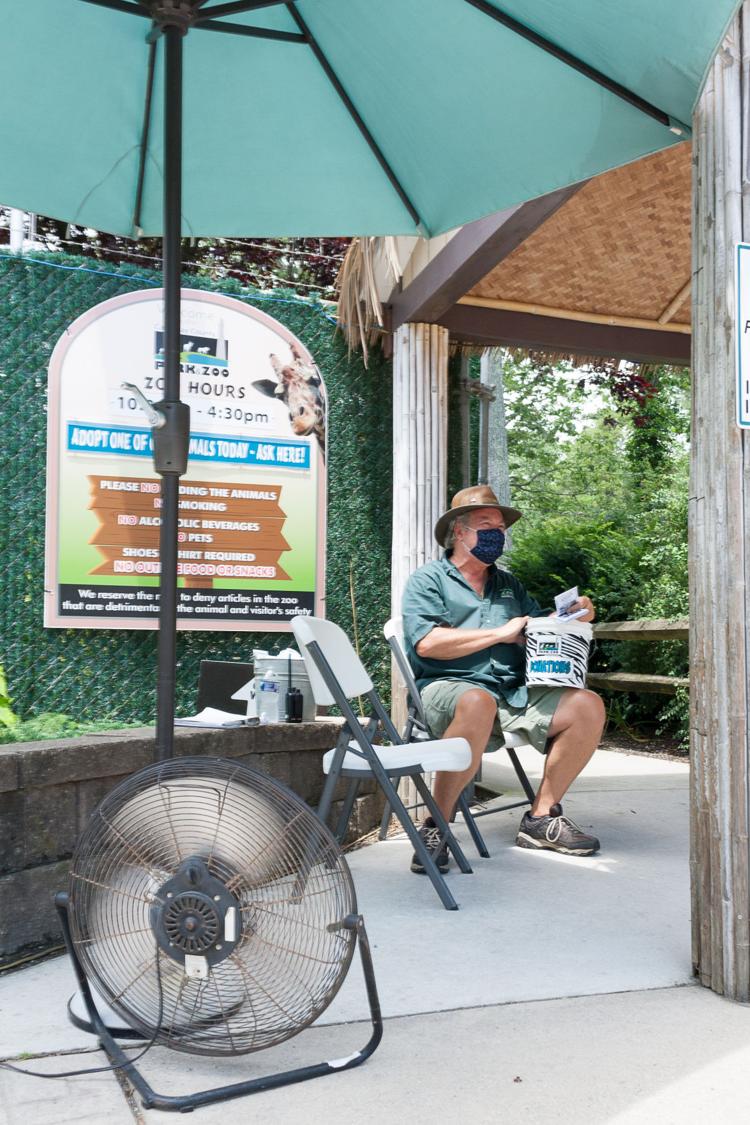 Heat-9398.jpg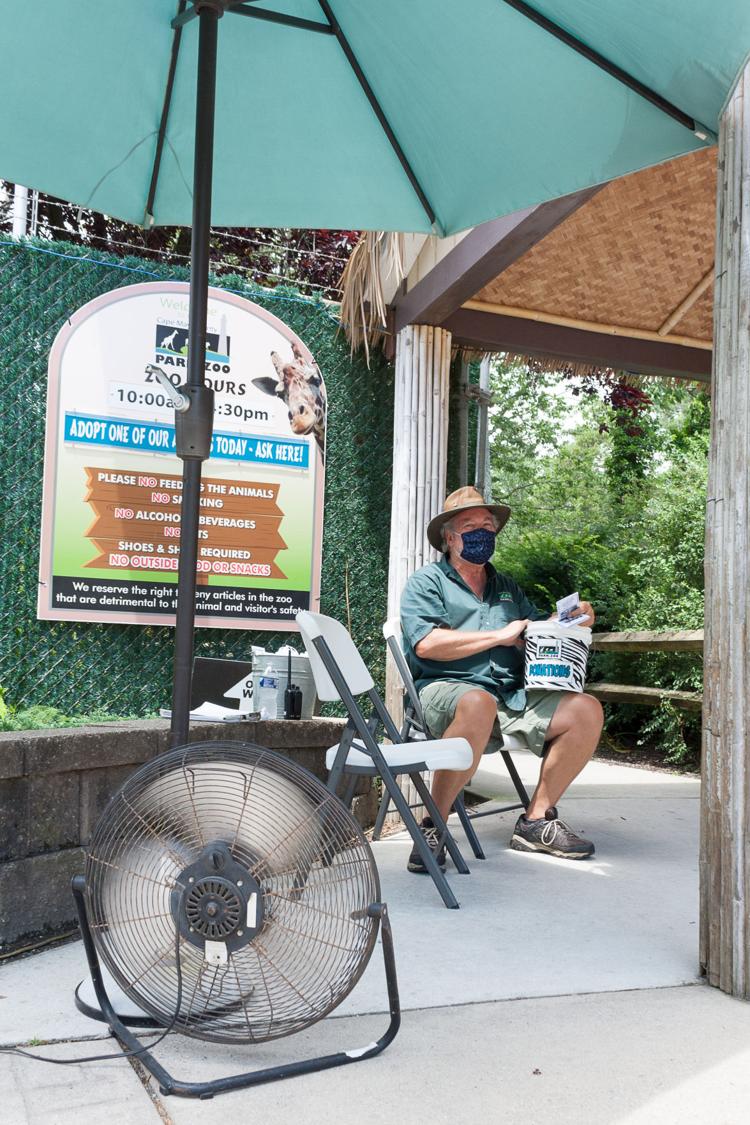 Heat-9400.jpg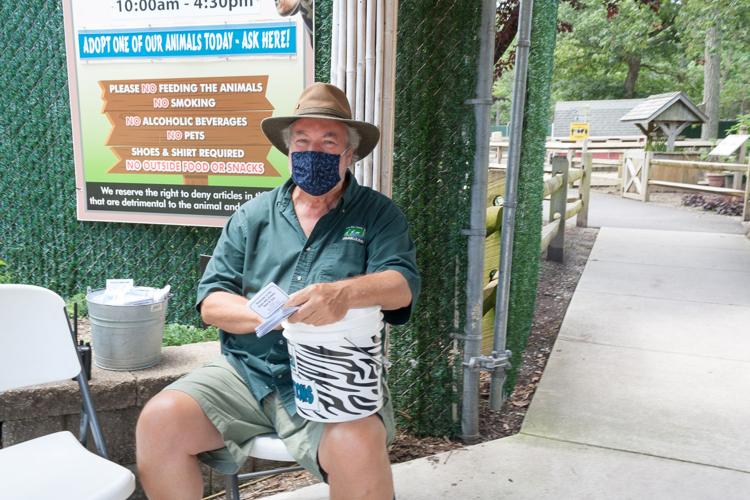 Heat-9401.jpg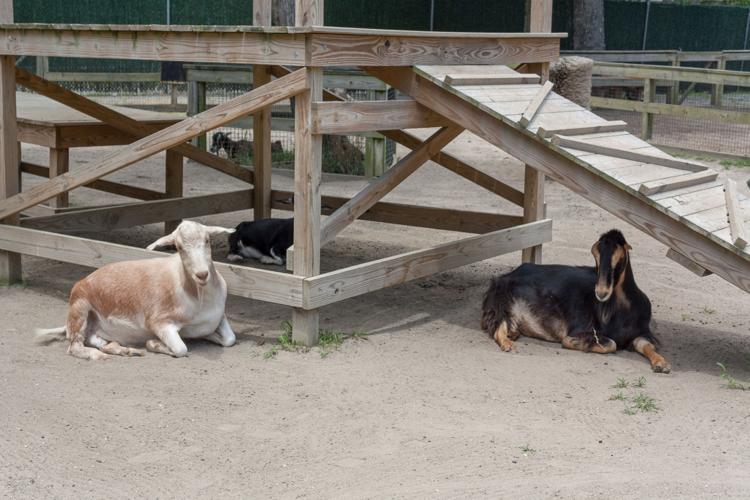 Heat-9406.jpg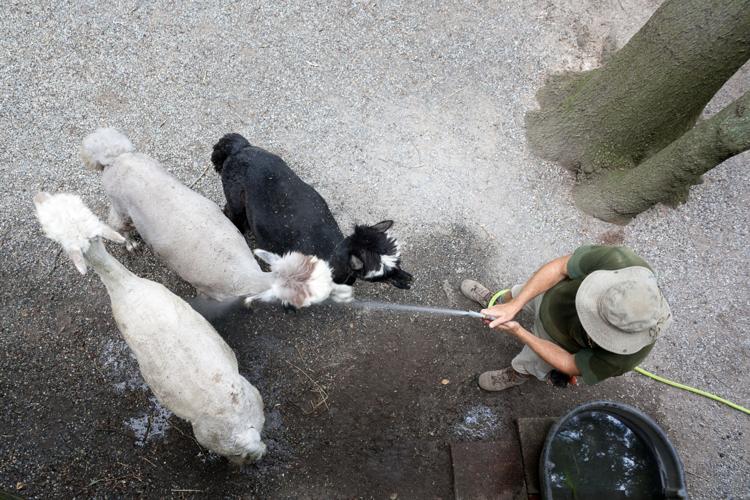 Heat-9410.jpg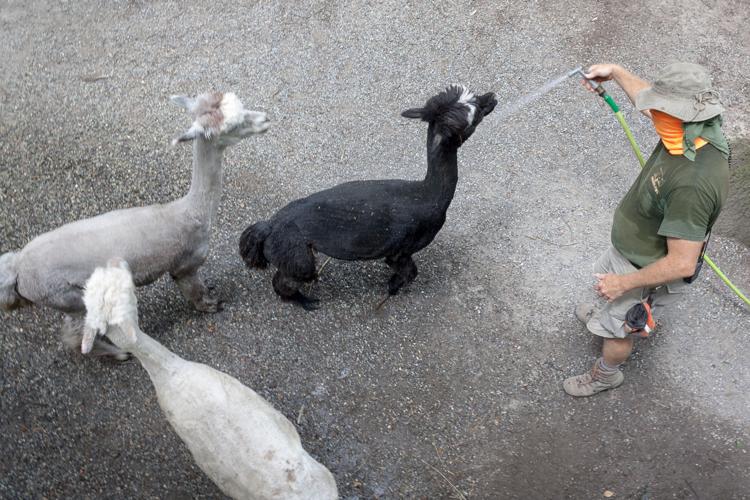 Heat-9413.jpg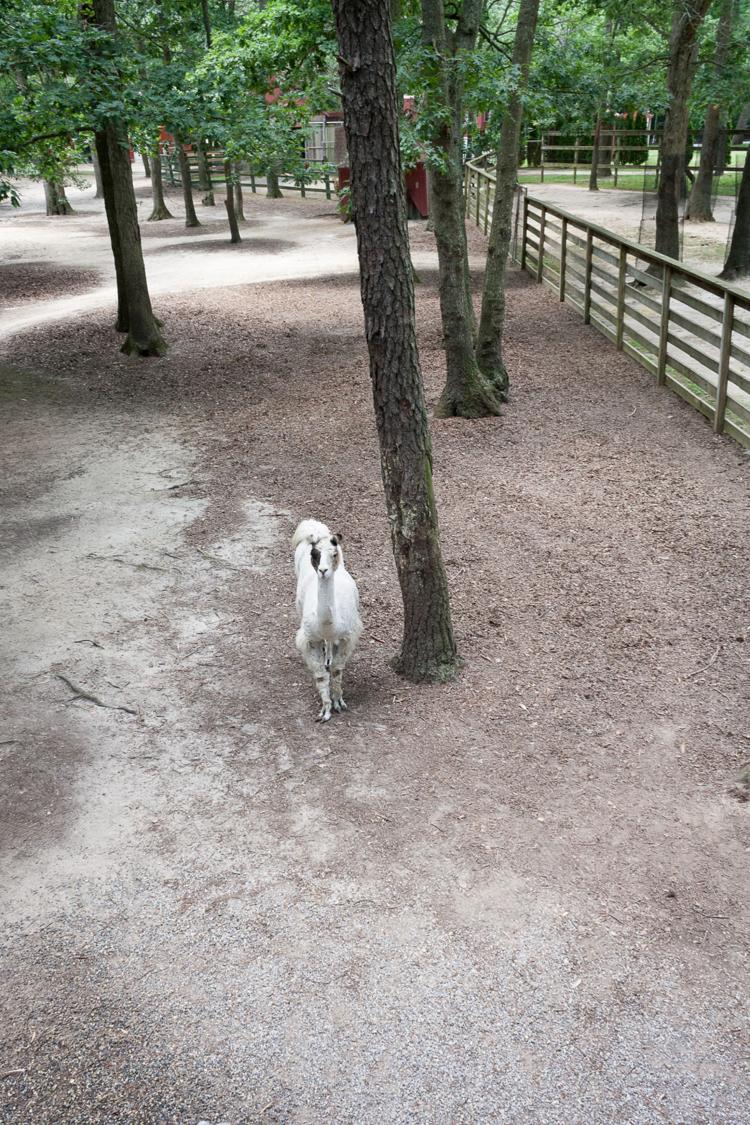 Heat-9414.jpg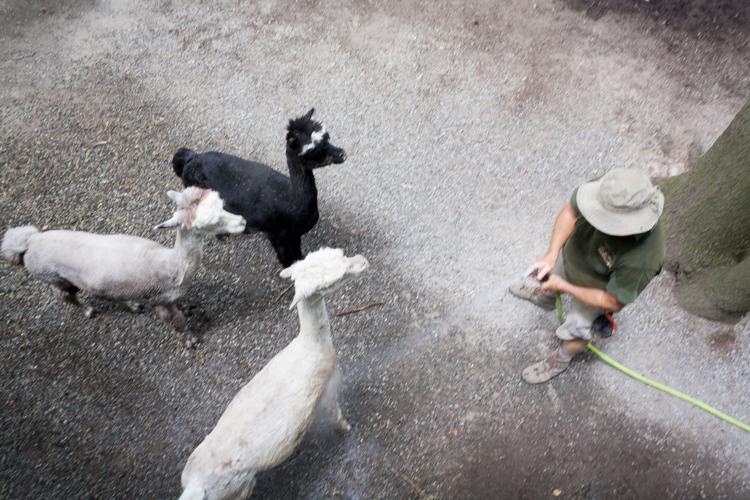 Heat-9417.jpg
Heat-9419.jpg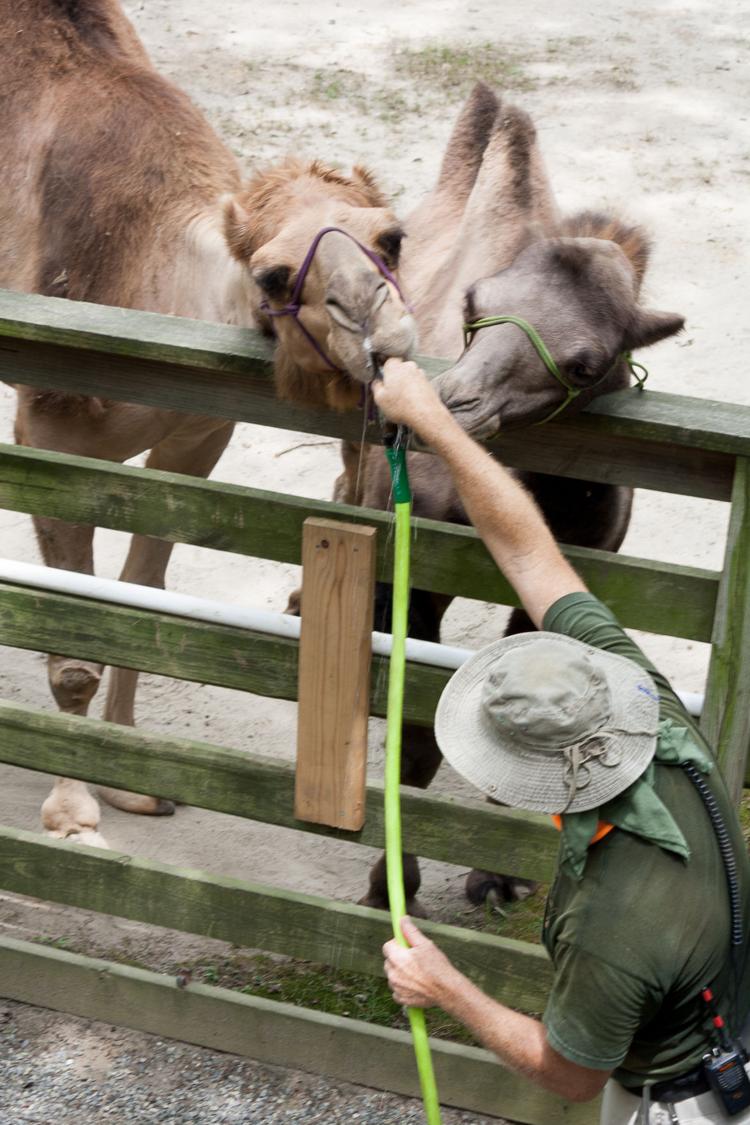 Heat-9420.jpg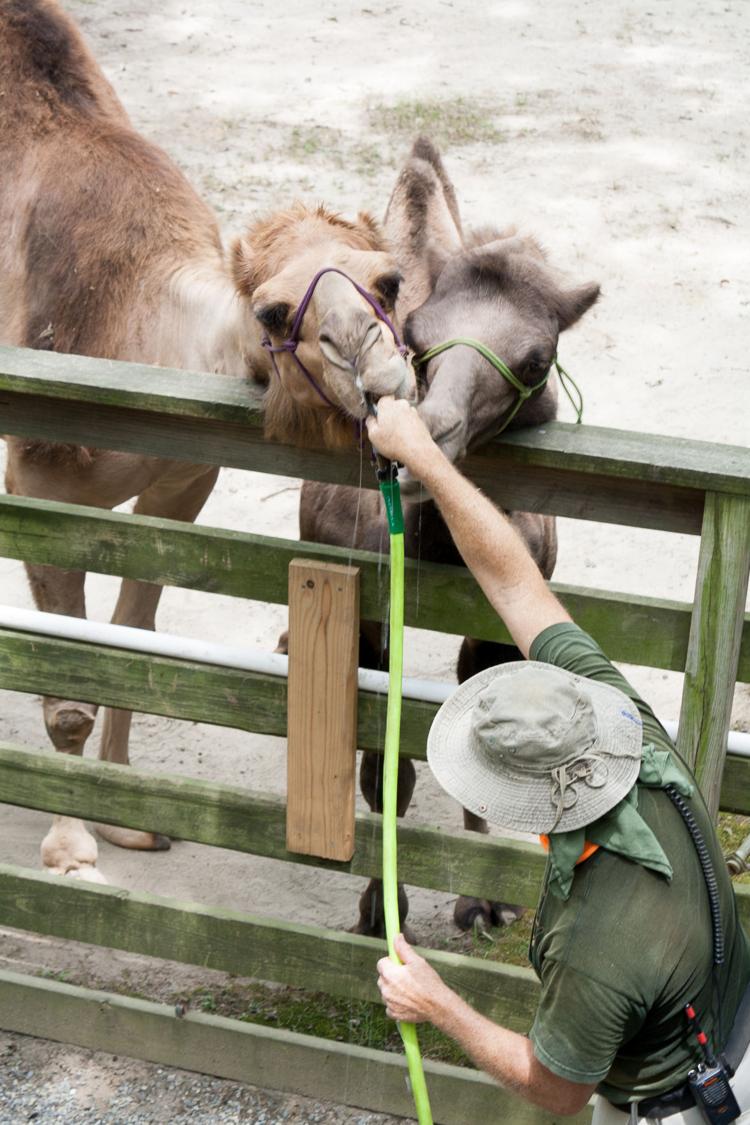 Heat-9422.jpg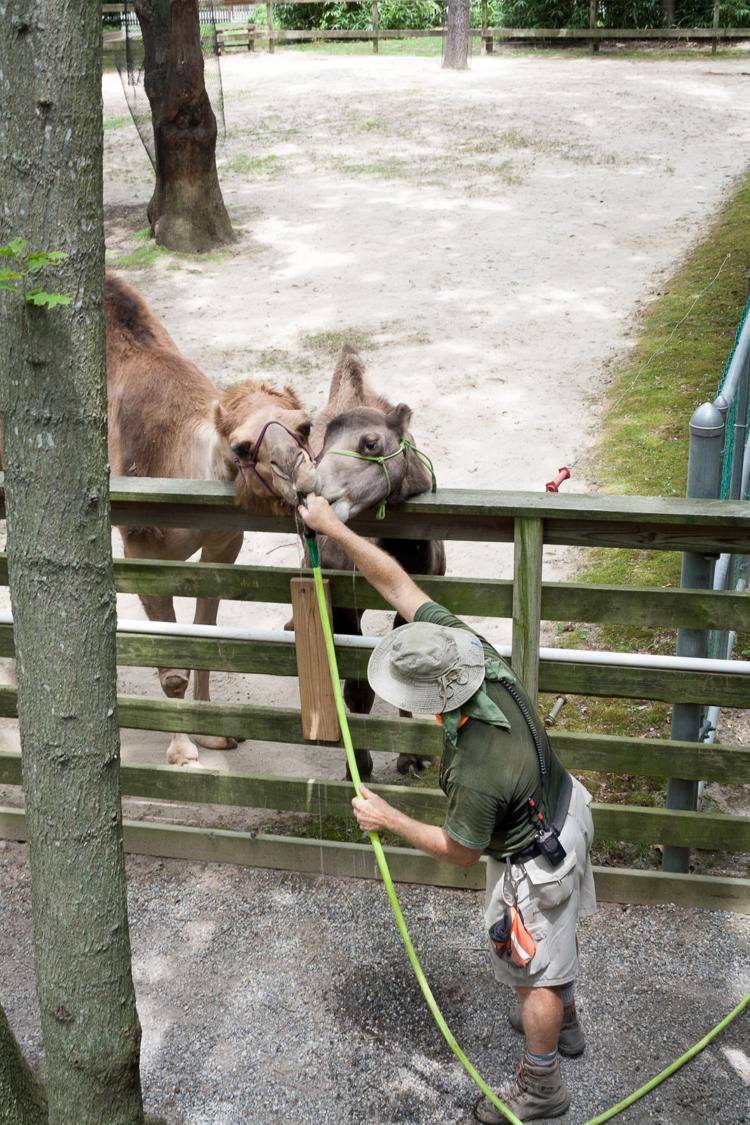 Heat-9423.jpg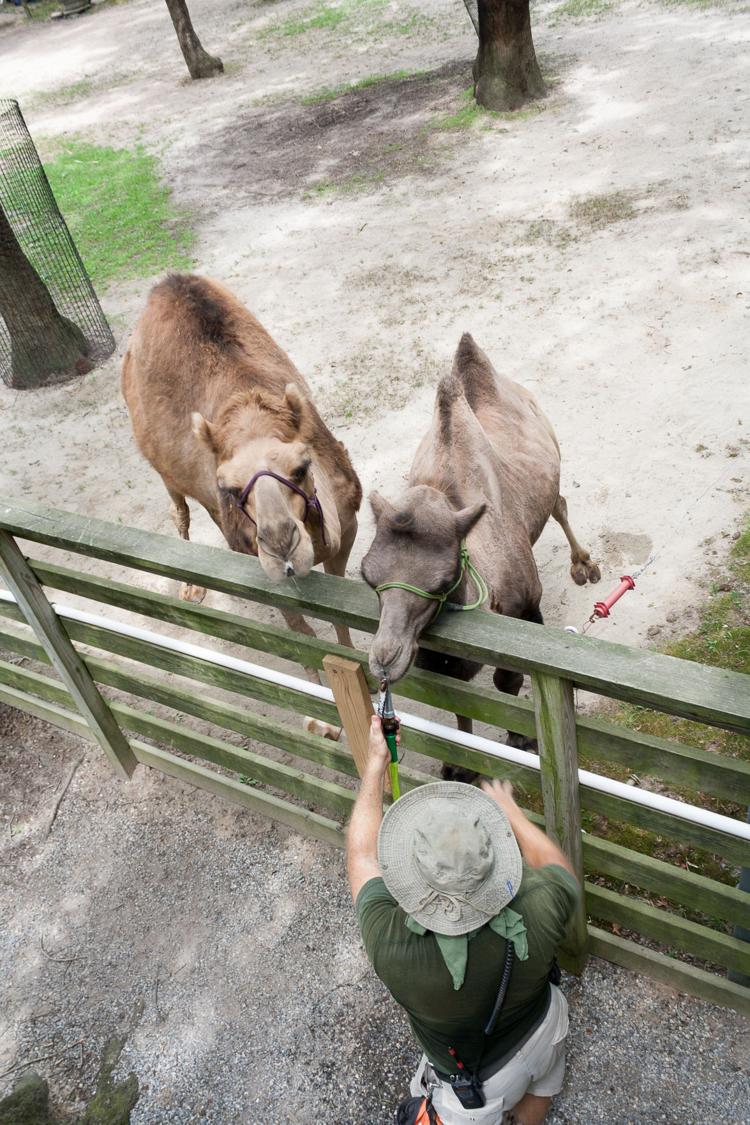 Heat-9424.jpg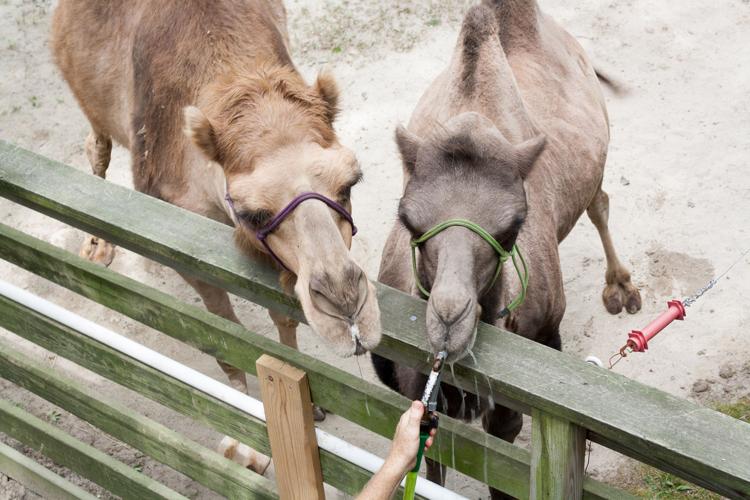 Heat-9430.jpg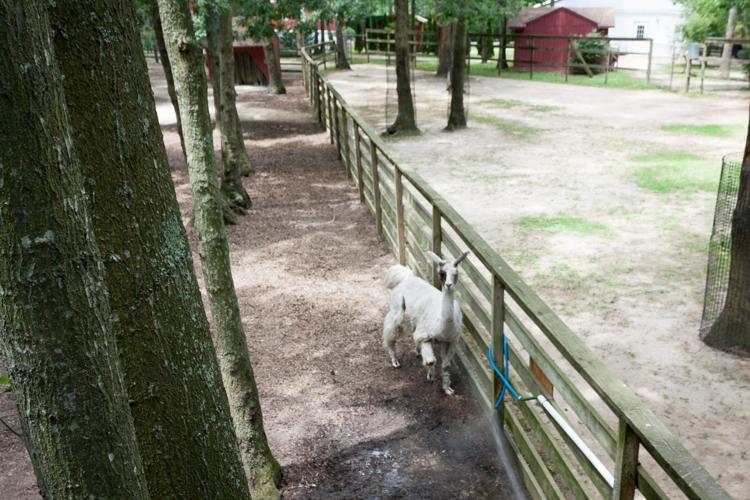 Heat-9431.jpg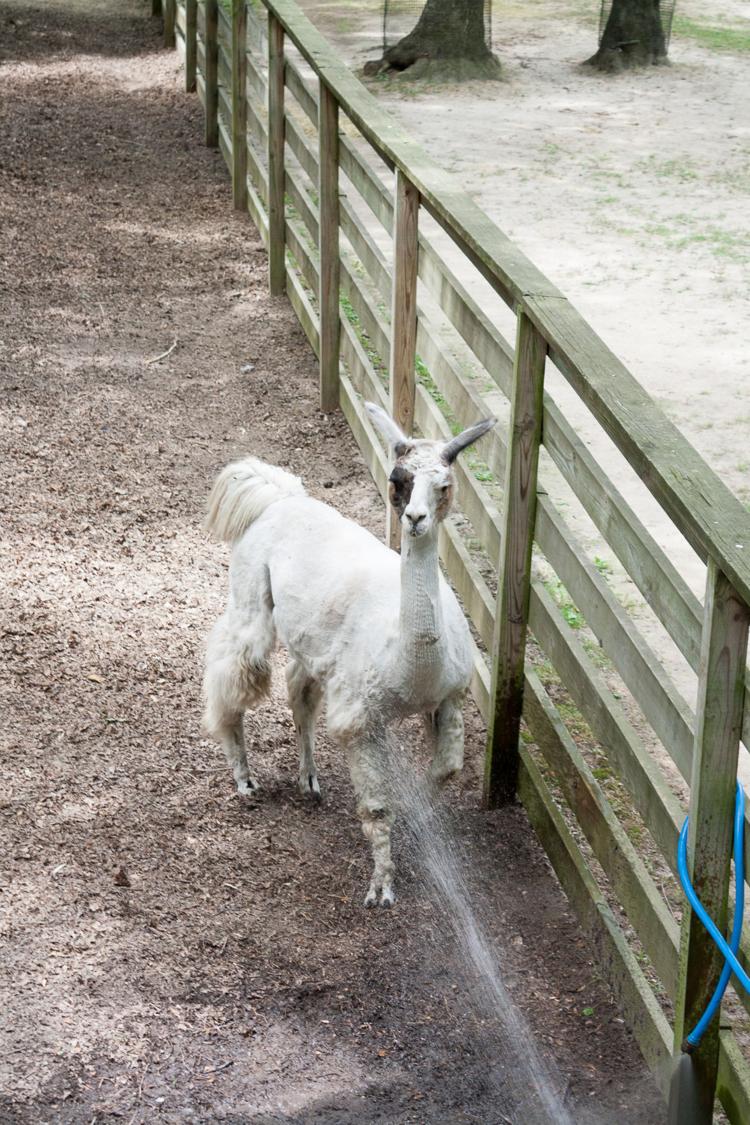 Heat-9434.jpg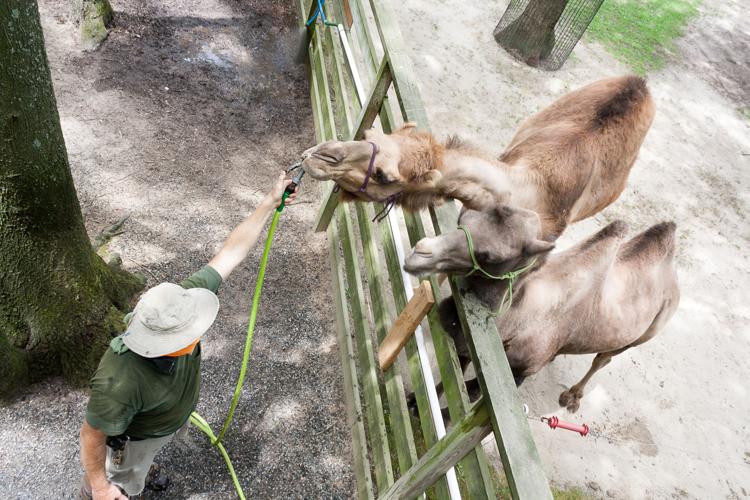 Heat-9435.jpg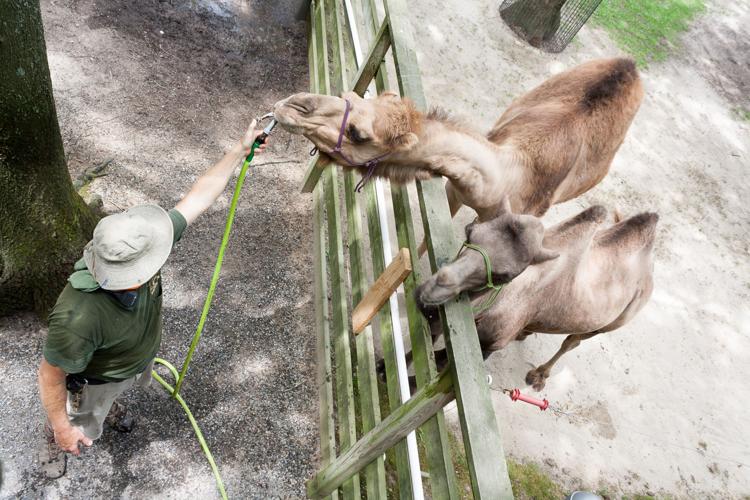 Heat-9438.jpg
Heat-9440.jpg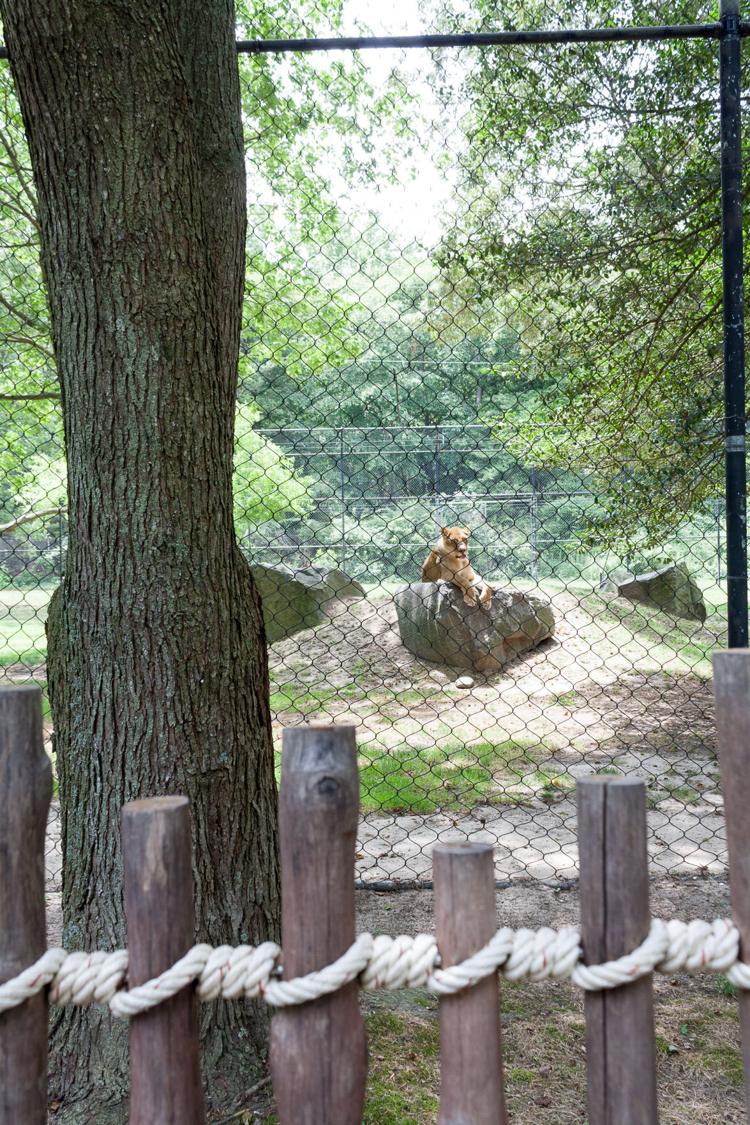 Heat-9441.jpg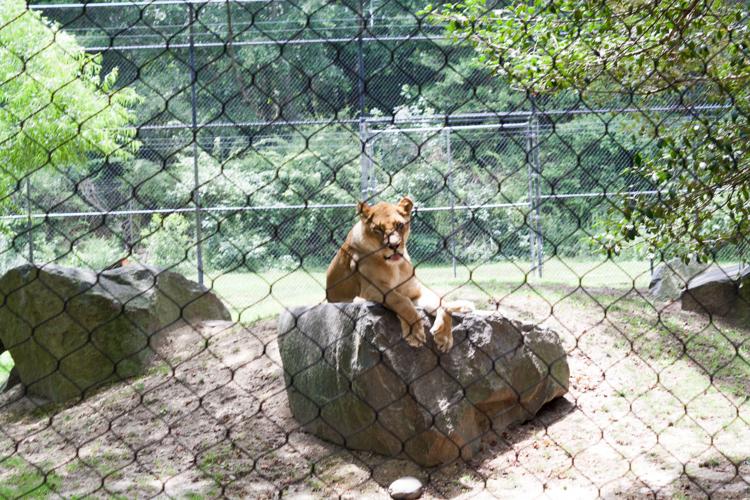 Heat-9444.jpg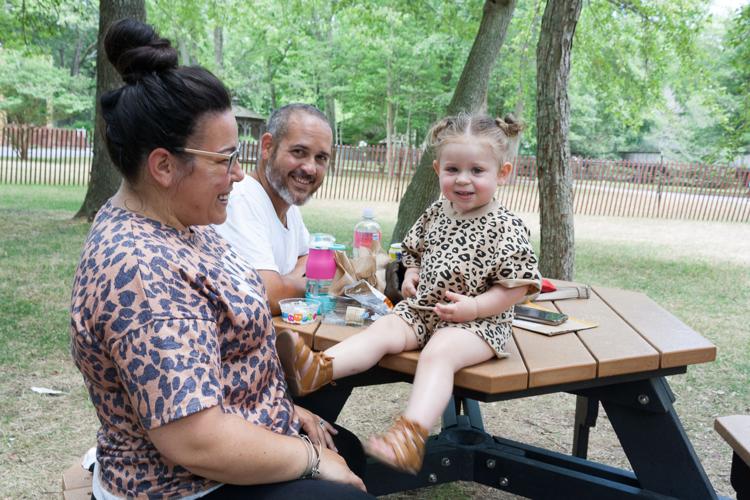 Heat-9446.jpg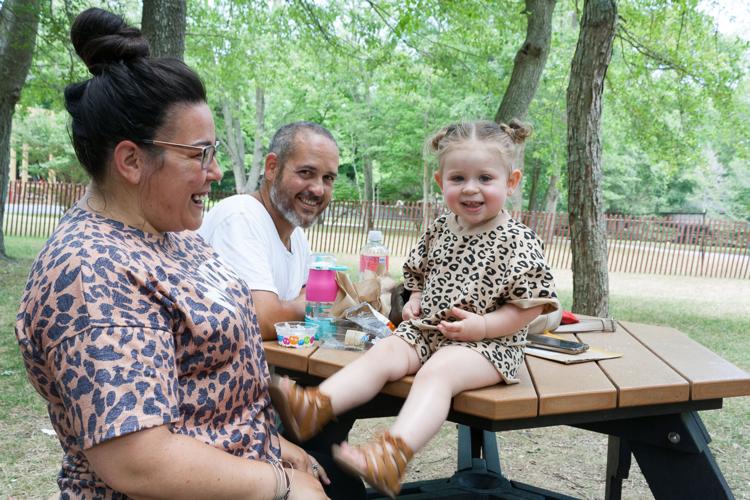 Heat-9449.jpg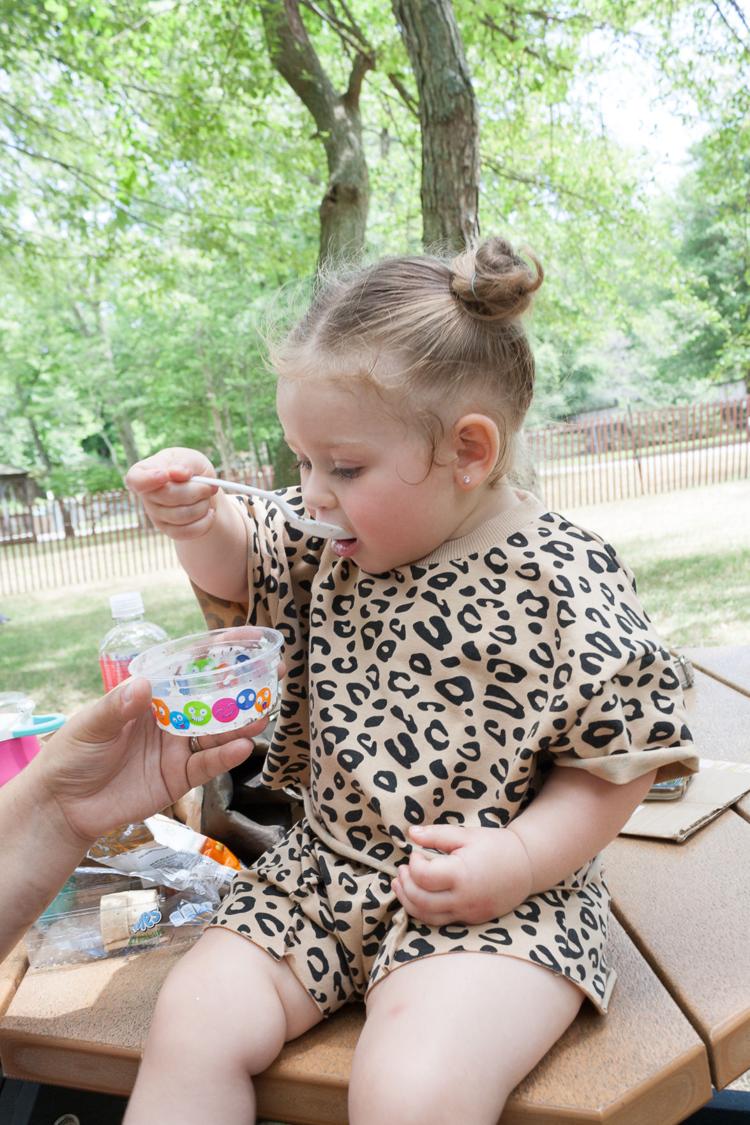 Heat-9450.jpg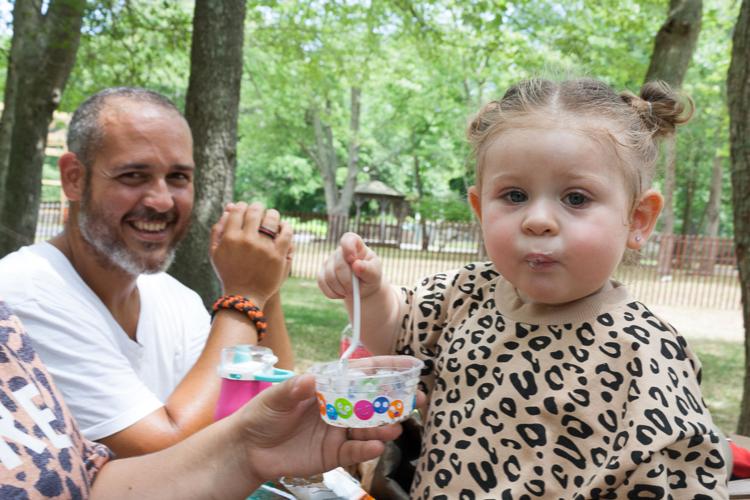 Heat-9452.jpg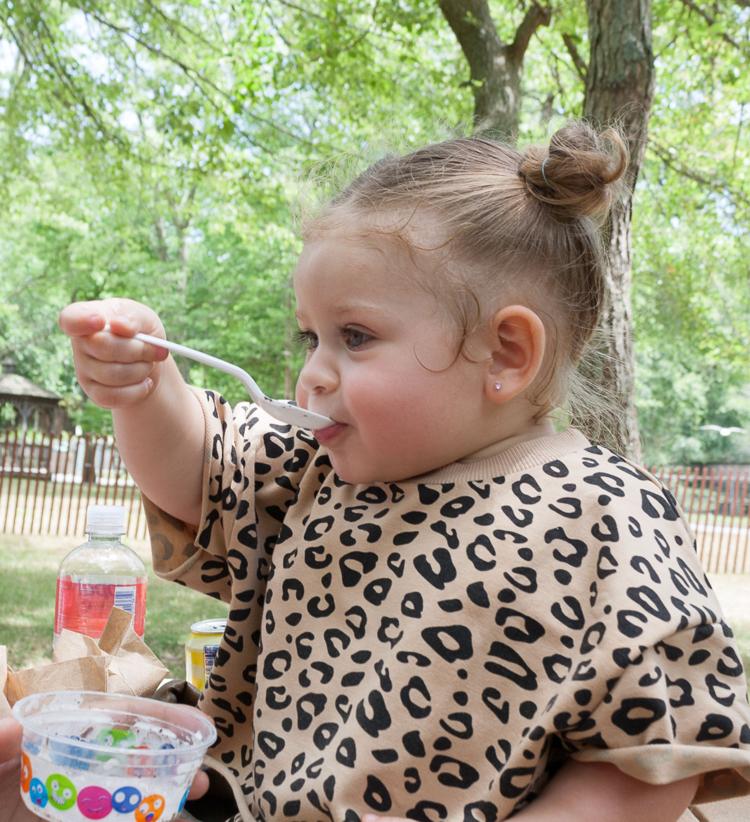 Heat-9453.jpg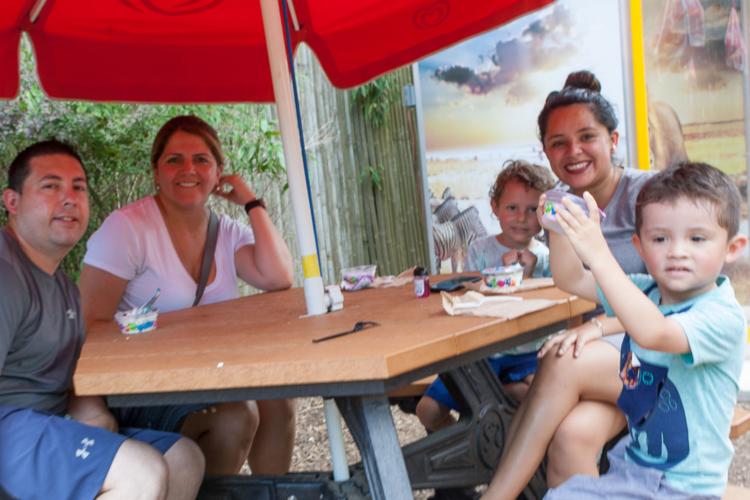 Heat-9460.jpg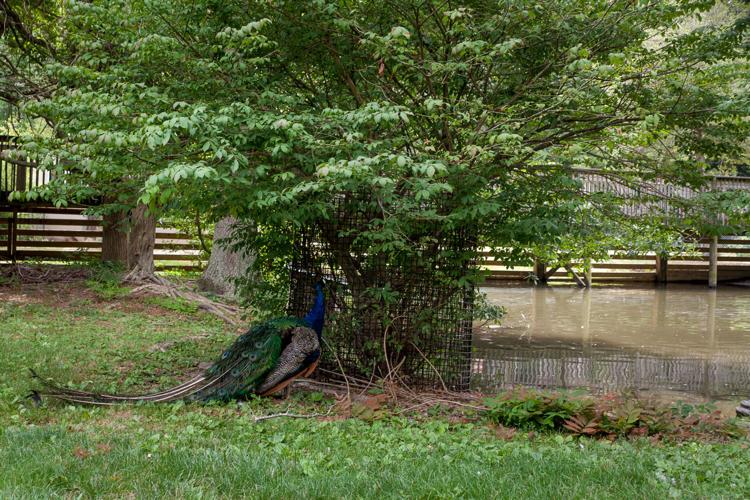 Heat-9465.jpg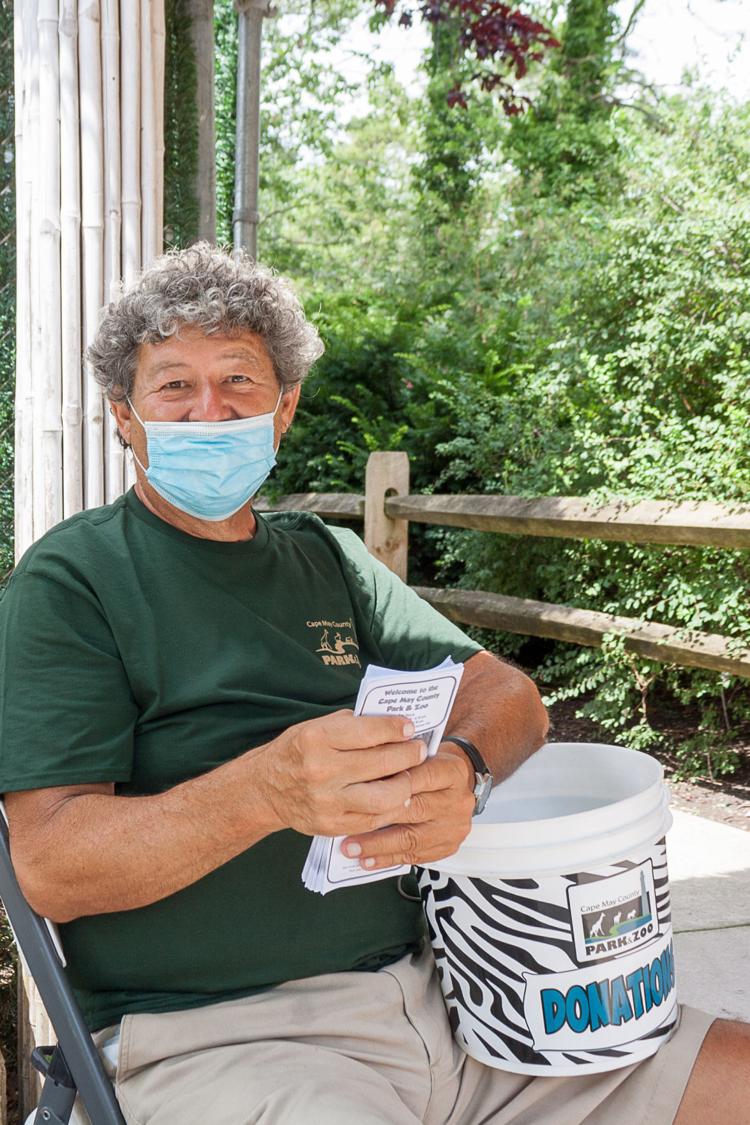 Heat-9467.jpg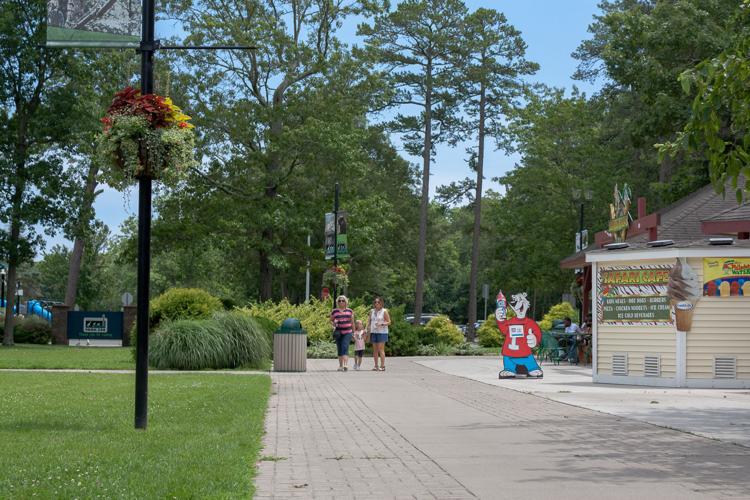 Heat-9468.jpg
Contact: 609-272-7241
Twitter @ACPressMollyB
Concerned about COVID-19?
Sign up now to get the most recent coronavirus headlines and other important local and national news sent to your email inbox daily.