Gov. Murphy and Motor Vehicle Commission Chief Administrator, Sue Fulton, announced Thursday a furlough exemption for MVC agency employees and extended expiration dates for licenses and registrations in an effort to help improve service and reduce long lines at MVC agencies.
"After three months of pent up demand, I completely understand the frustration felt by every MVC customer forced to wait in long lines as we reopen agencies,'' Murphy said. "To ensure that the MVC does not go understaffed, I am exempting MVC agency personnel from work furloughs."
The exemptions will enable full staffing at its agencies and forgo plans to close licensing and vehicle centers on Mondays for the month of July.
"We share the frustration of our customers and hear the complaints loud and clear. Our employees are working hard in a difficult climate to keep up with demand,'' Fulton said. "The furlough exemptions will support expanded staff starting next Monday.''
Figures from the MVC's first day of operations indicate that the split from all-purpose agencies to licensing and vehicle Centers – implemented during the COVID-19 outbreak – resulted in faster service. Exempting furloughs will result in an increase of efficient service, according to a statement by the MVC.
On Tuesday, the MVC processed 7,824 new registrations and licenses, 15% more than an average day in the first quarter of 2020, before the COVID-19 outbreak.
"We've changed the set of transactions that we do inside the agency versus what we do online," Fulton said. "Nevertheless, this shows that, even with reduced staff, the new Licensing Center/Vehicle Center concept gives us a chance to get through the three-month backlog."
In addition to furlough exemptions and expiration extensions, the MVC will also establish a number of total customers each agency can serve the following day. Tickets will be given out up to that number, and remaining customers will be asked to return another day. New drivers will be given preference at licensing centers.  Already-licensed drivers, who will be able to drive under the extension, will be served after all new drivers have been served.
As an additional safety measure, individuals will not be permitted to line up on MVC property after capacity is reached until the next morning at 7 a.m., according to a news release.
Licenses, registrations, inspections stickers and temporary tags were also further extended. Documents expiring between March 13 and May 31 have been extended to September 30. Those expiring June 1 to August 31 have been extended to December 31. 
Commercial driver licenses were previously extended to September 30.
Atlantic County health officials reported 17 new COVID-19 cases and one additional death Thursday.
A 94-year-old Galloway woman has become the latest fatality in the county from the new coronavirus, according to a news release from county spokeswoman Linda Gilmore.
In addition, 17 new positives found among 10 boys and men, ages 13 to 77, and seven women, ages 18 to 88, according to the release. The positives were found as follows: four each in Egg Harbor Township and Hamilton Township, three each in Hammonton and Pleasantville, two in Galloway and one in Atlantic City.
The county also reported 48 more residents who have been cleared as recovered.
So far, Atlantic County has reported 3,072 cases with 214 deaths and 1,668 cleared as recovered. Cape May County has reported 808 cases with 71 deaths and 649 designated off quarantine. Cumberland County has reported 2,526 cases with 137 deaths.
Atlantic County will continue to provide COVID-19 drive-thru testing but will now accept both symptomatic and asymptomatic county residents with or without a doctor's prescription, according to the release. Residents must make an appointment for testing and provide proof of county residency and appointment confirmation.
The next test date is July 14, from 9 a.m. to 11 a.m., behind the county public works yard in Northfield at Route 9 and Dolphin Avenue. Appointments can be made on the county website at www.aclink.org, according to the release.
Thirteen new positives cases of COVID-19 have been discovered in Cape May County, according to news released Thursday by Cape May County's Department of Health.
Middle and Upper townships each had four cases, and Lower Township had three cases, the health department said. Avalon and Wildwood Crest had one case each, the health department said.
Total positive cases of COVID-19 infection in Cape May County is now 821, including 71 deaths, the health department said.
Additionally, there were 16 out of county positive cases, the county said.
New Jersey has 174, 240 total COVID-19 positive cases and 13,501 deaths, the county said. 
Gov. Phil Murphy on Thursday announced that several food banks throughout the state will receive $20 million in federal money to help serve residents who have gone hungry due to the COVID-19 pandemic.
The "emergency infusion" includes $10 million in federal CARES Act funding, as well as an additional $10 million available for the months ahead, Murphy said.
"This is money, you'll forgive me, in the bank so that our food banks can continue their essential missions," Murphy said at Community FoodBank of New Jersey, Hillside, Union County.
The Community FoodBank of South Jersey is one of six emergency food distribution centers that will receive funding, he said.
The Boys & Girls Club of Atlantic City received a $20,000 grant from the Community Foundation of South Jersey's COVID-19 Response Fund to address food insecurity, officials said Thursday.
BGAC offers club members a variety of programs including:
Hands-on training in STEAM fields and industries to launch the next generation of working professionals including healthcare, hospitality, culinary, and technology. STEAM is an acronym representing the blending of Science, Technology, Engineering, Arts, and Math.
Character building, tutoring, and life skills development to help Club members to succeed physically, socially, and emotionally.
Summer camps and other activities in the warm, friendly atmosphere of facilities specially designed for such programs.
Since the onset of the COVID-19 pandemic, the BGAC team transitioned to online virtual programming for Club members, using platforms such as Google Classrooms, Zoom and Facebook Live Videos, according to a news release fromt he organization. The club has partnered with the Community Food Bank of New Jersey to distribute more than 13,200 meals to families in need, and additional meals are provided as the result of donations from local businesses such as Tony Boloney's, Tony's Baltimore Grill, El Chalan, Mr. Taco and Water Dog Smoke House.
The balance of the SJ Response Fund grant supports the purchase of personal protective equipment to support access to summer camp in a safe environment, according to the release.
"Most of the Club Families live in a 'food desert',' a place where fresh fruit, vegetables, and groceries are not accessible," said BGAC Chief Development Officer Renate Taylor. "Because the casinos are closed, people are out of jobs and food pantries aren't accessible to many families, we felt the need to step up and help. Thanks to the Response Fund grant, we are not only able to continue to help the children virtually, but help feed their families as well. We are working hard to gather the resources necessary to continue serving the 1,600 students who annually use our facilities."
"The needs the BGAC is addressing are the reason the South Jersey COVID-19 Response Fund was created," said CFSJ Executive Director Andy Fraizer. "The Club's continued work is evidence the Fund is providing critical support to local organizations serving families in need. Due to the contributions of generous South Jersey neighbors and organizations, the Community Foundation is fortunate to assist with planning the safe re-opening of this valuable community resource."
More than 47,000 workers across the state filed initial unemployment claims during the week ending July 4, a 70% jump from the prior week, with two employee groups – furloughed state workers and those laid off when the school year ended in June – making up much of the spike, officials said Thursday.
Last week's initial claim total is the highest number of single-week applicants the Department of Labor and Workforce Development has recorded in eight weeks, according to a news release from the state. During the week ending May 9, nearly 70,000 initial claims were filed.
The department sent $843 million into the hands of claimants during a week that was shortened because of the July 4 holiday, according to the release. Total payments reaching New Jersey workers topped $9.9 billion since mid-March.
"The number of people in need is staggering. We've had 1.35 million applicants since mid March; 1.2 million of them have met the earnings requirements to receive benefits, with 96 percent of them having received payment. We won't let up until every claim has received a determination, every question has been answered and every claimant has been served," said Labor Commissioner Robert Asaro-Angelo.
The fifth food distribution for Atlantic City residents and casino workers is slated for Thursday at Bader Field.
The Casino Reinvestment Development Authority, together with the Community Food Bank of New Jersey, Atlantic City officials, AFL-CIO, Local 54 and other private donors have provided funding to offer food services for Atlantic City residents and casino workers, according to a news release.
The distribution is scheduled to start at 10 a.m. Thursday, according to the release. It's a drive-up event and food will be given out on a first-come, first-served basis.
Lower Township Mayor Frank Sippel gave an update to residents Wednesday evening, detailing capacity rules for movie nights and concerts at the Ferry Terminal and youth activities.
"This coming Saturday, July 11th, we will have our second drive in movie night at the Ferry Terminal, which has been a big attraction for families. The movie for this Saturday is sold out, but there is still one final movie scheduled for July 25th.
"The Township is planning to begin our summer concerts at the Ferry Terminal, the first of which will be scheduled for July 29th. However, since the Governor's mandate currently restricts outdoor gatherings to 500 people or less, the concerts will be limited to a 500-person capacity and social distancing must be abided by.
"All of our spring sports and activities were cancelled because of COVID-19, but we understand that our children and youth must stay active. Therefore, the township recreation department is continuing to look for various activities for our youth. One of those activities will be a summer basketball league, with more information to follow from our recreation department.
"The Governor has recently announced that public schools will open for in-person instruction and operations, in some capacity, at the beginning of the 2020-2021 school year. Each school district will develop a plan that best fits the district's needs.
"I want to thank everyone for all of your patience as we work through this pandemic. God bless everyone, and please stay safe. Thank you."
State officials have no scheduled briefing Thursday to update residents on the spread of COVID-19.
However, Gov. Phil Murphy, Senate President Sweeney, Assembly Speaker Craig Coughlin, Senator Vin Gopal, Department of Human Services Commissioner Carole Johnson and Community FoodBank of New Jersey President & CEO Carlos Rodriguez are scheduled to make a 10:30 a.m. announcement at the food bank in Hillside.
Details of the announcement were not disclosed.
Then, at 5 p.m., Murphy is scheduled to appear on Bloomberg TV to discuss the state's coronavirus response, before a 5:30 p.m. appearance on "The Situation Room" on CNN. Finally, at 6 p.m., Murphy is scheduled to appear on "Chat Box with David Cruz" hosted by NJTV.
Source: State of New Jersey Department of Health
For most people, the new coronavirus causes only mild or moderate symptoms, such as fever and cough. For some, especially older adults and people with existing health problems, it can cause more severe illness, including pneumonia.
GALLERY: Community Food Bank of New Jersey food distribution event at Bader Field
GALLERY: Community Food Bank of New Jersey food distribution event at Bader Field
nws_food
-- HIDE VERTICAL GALLERY ASSET TITLES --
nws_food

nws_food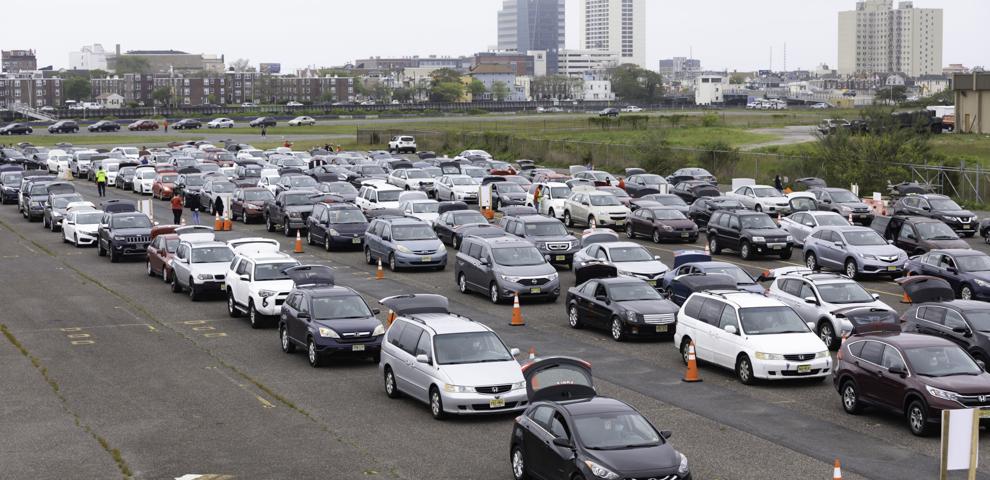 nws_food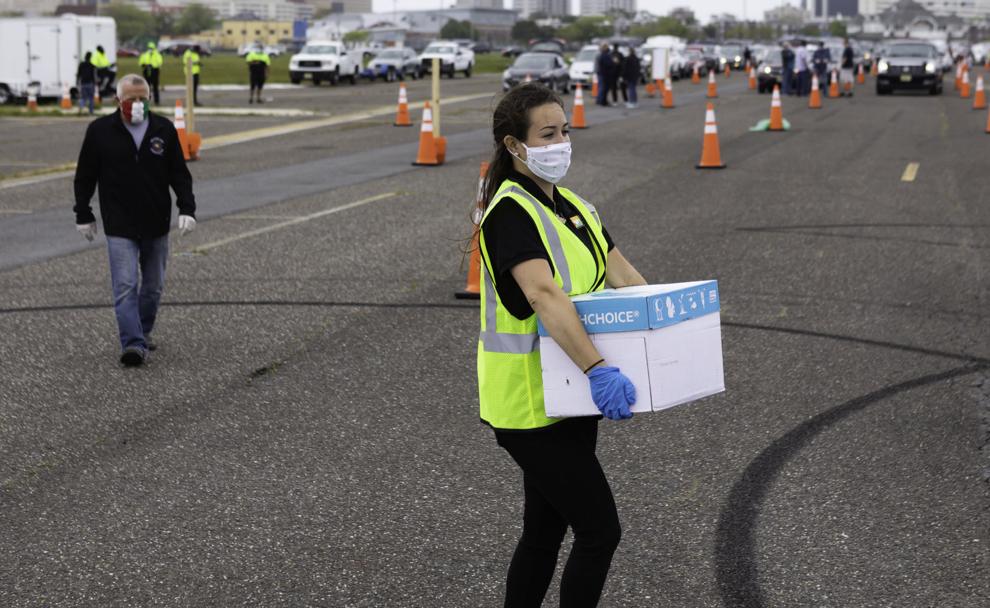 nws_food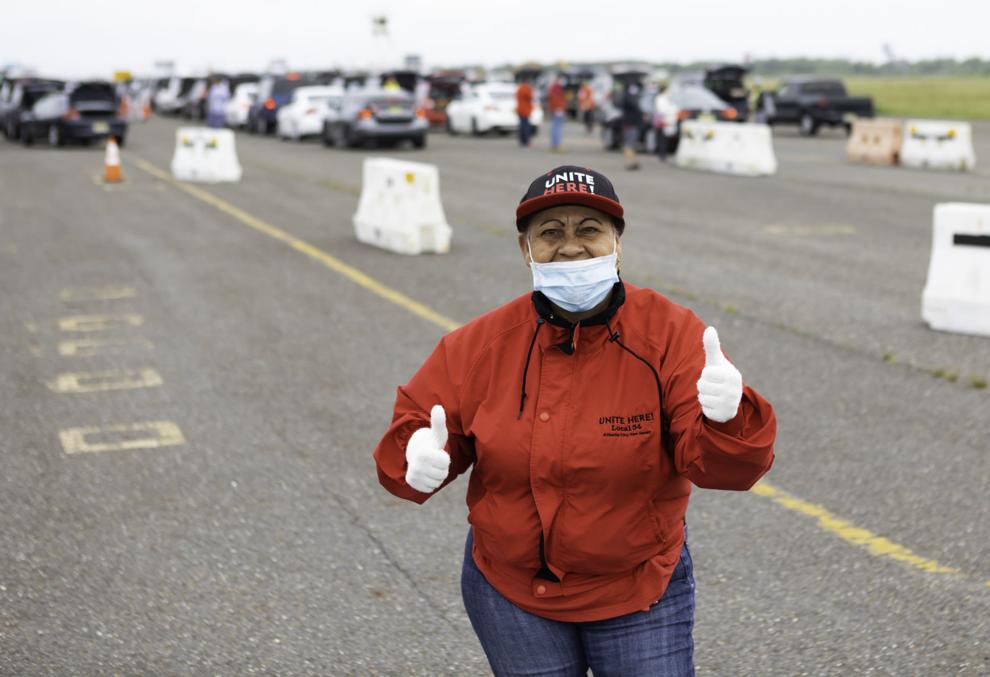 nws_food

nws_food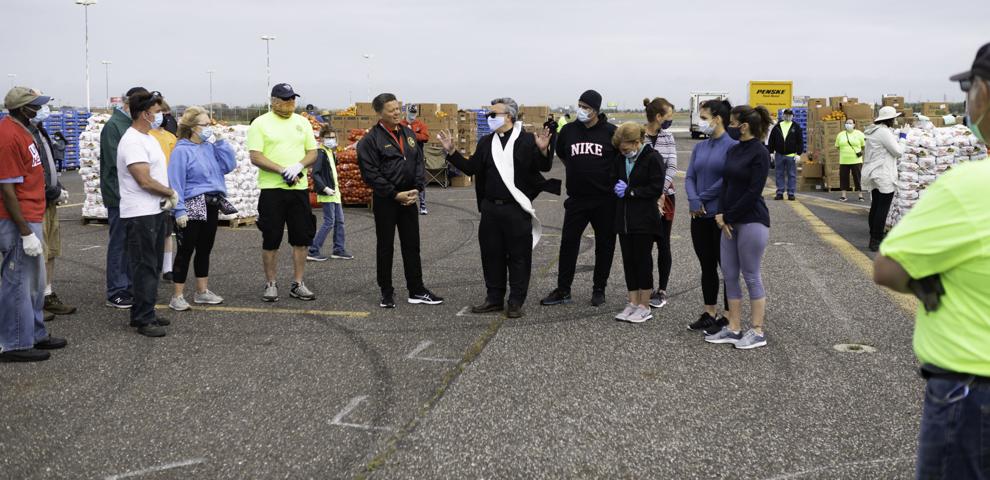 nws_food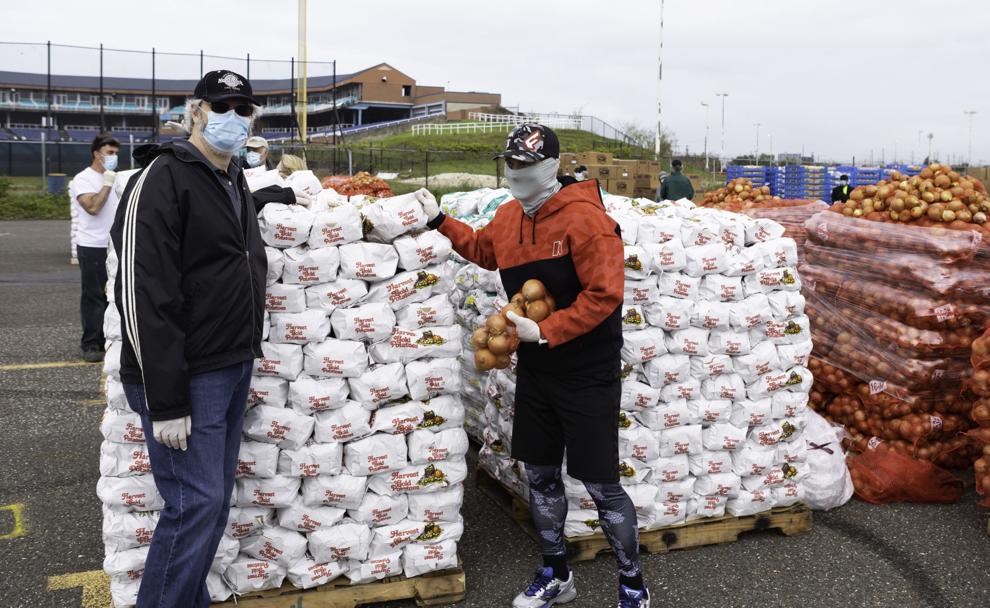 nws_food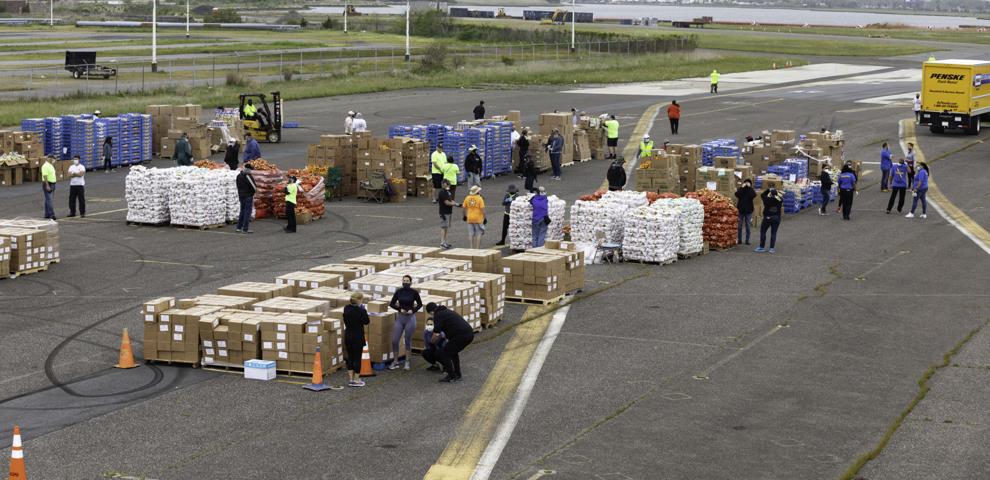 nws_food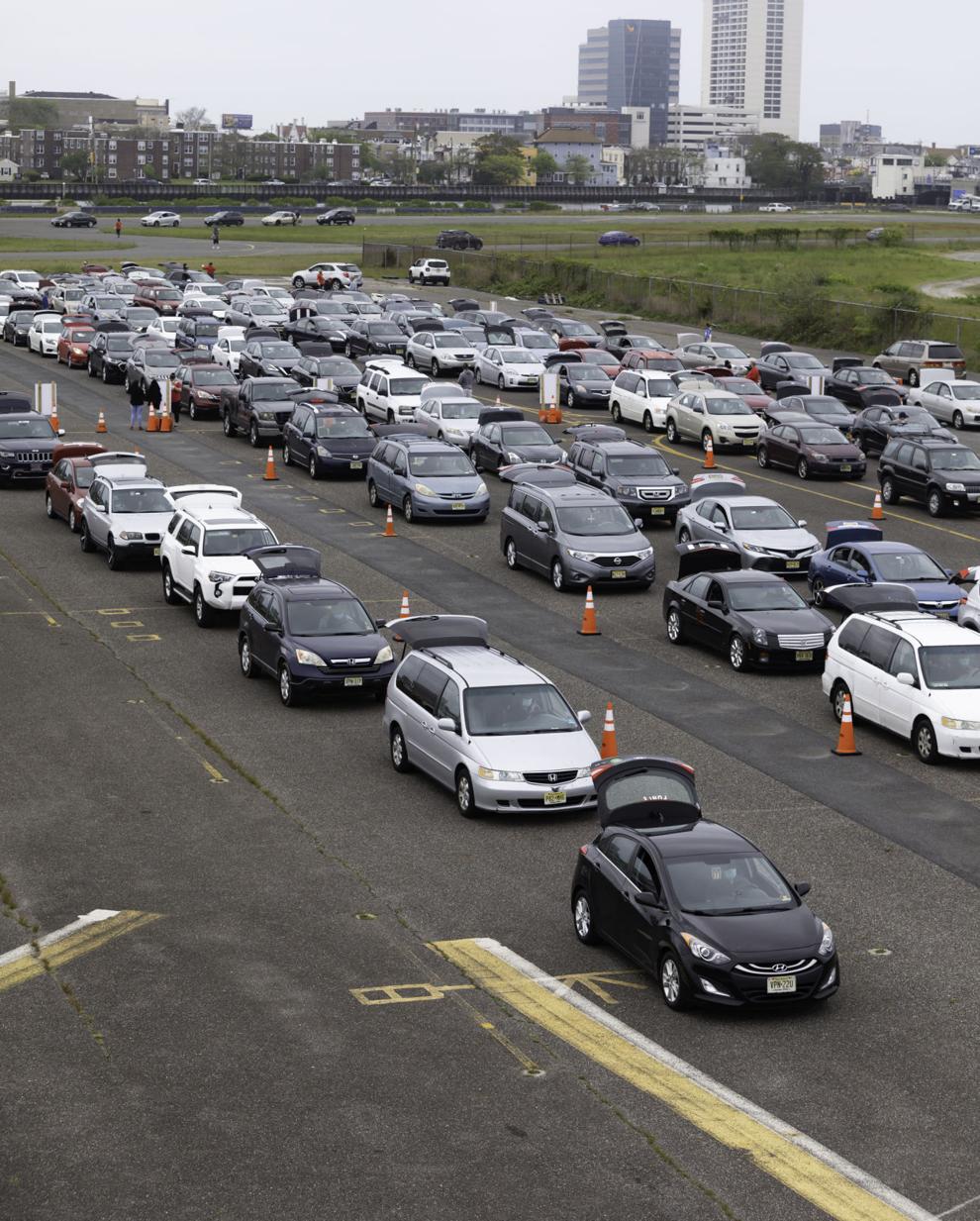 nws_food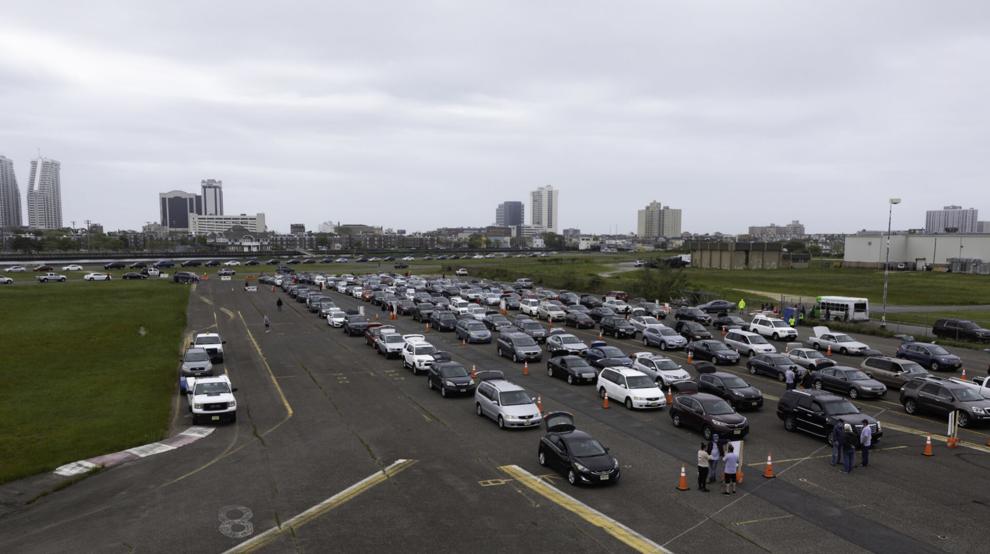 nws_food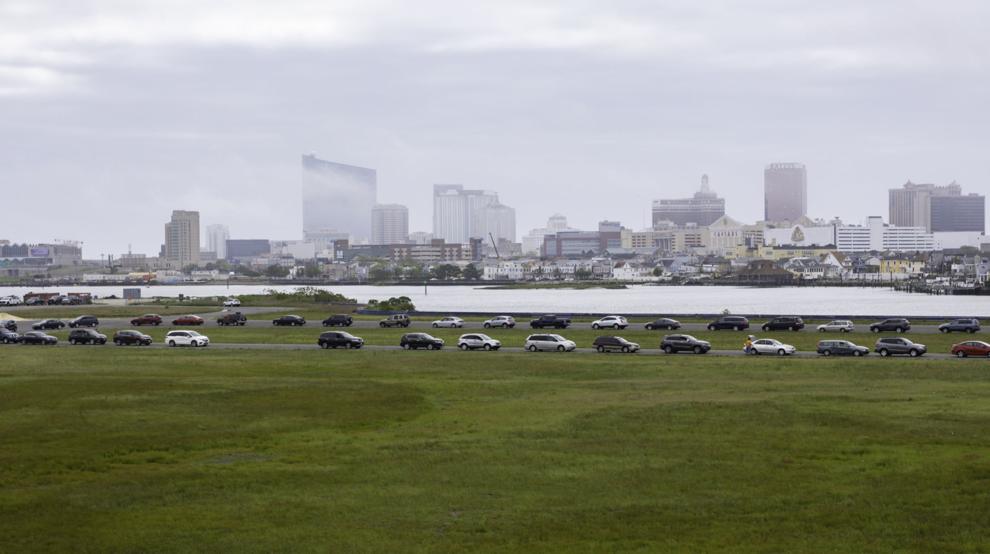 nws_food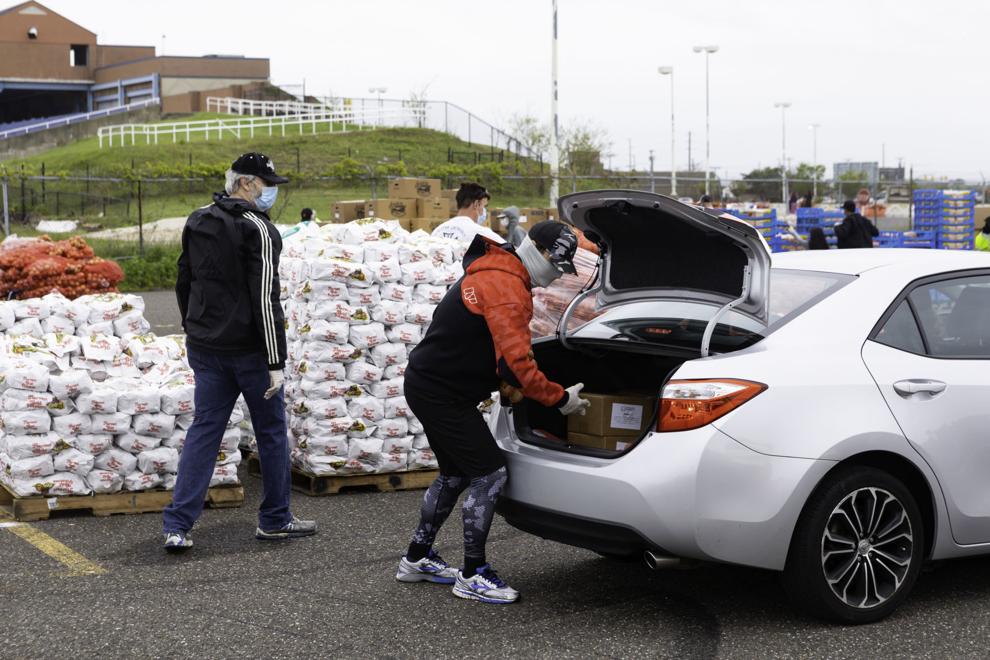 nws_food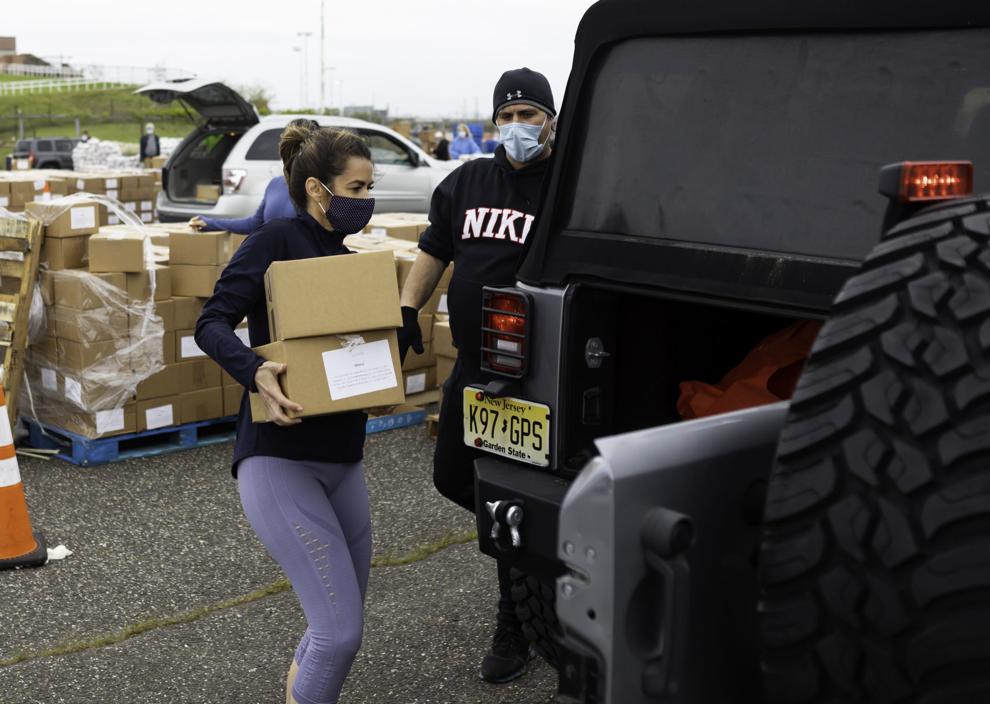 nws_food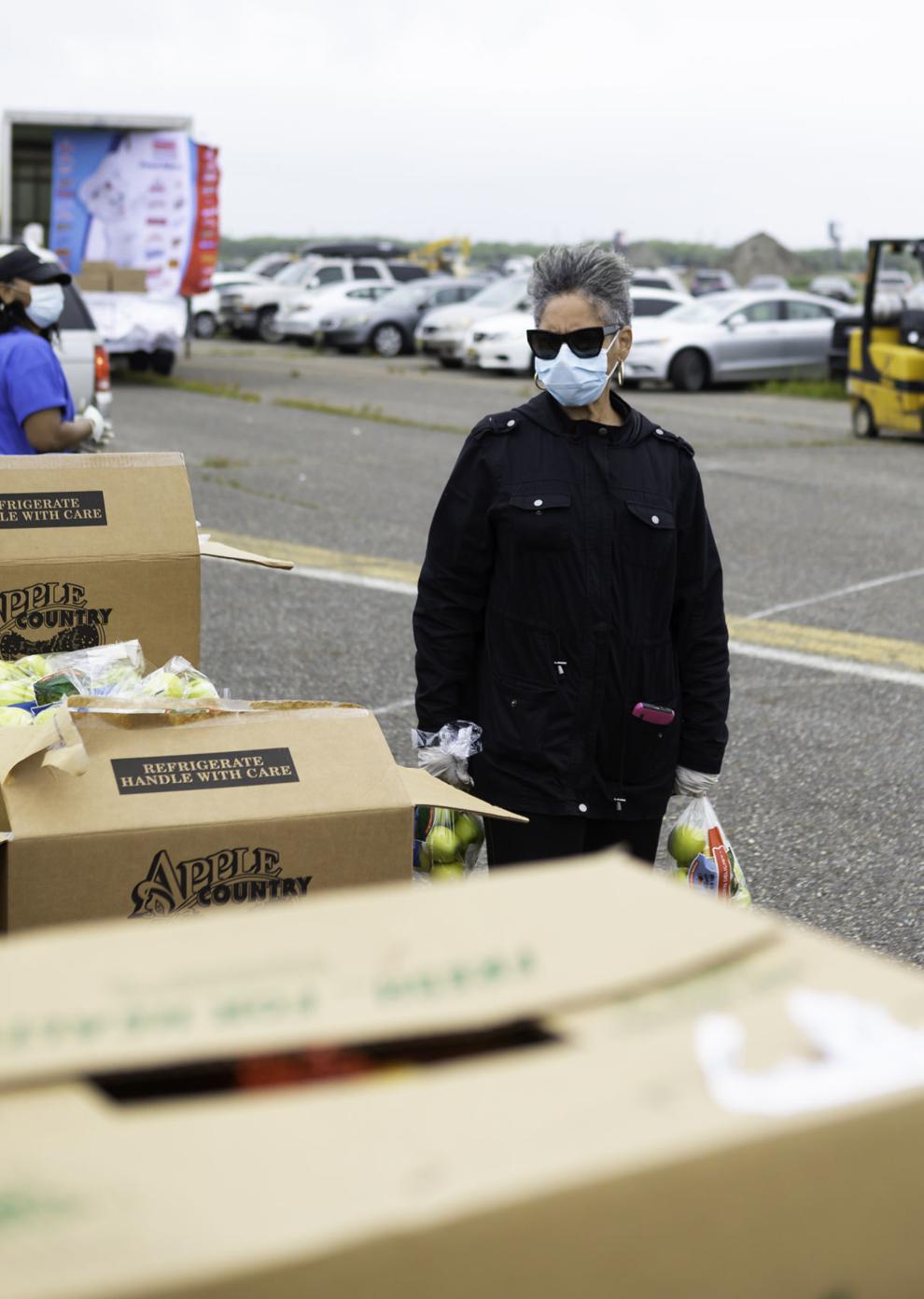 nws_food
nws_food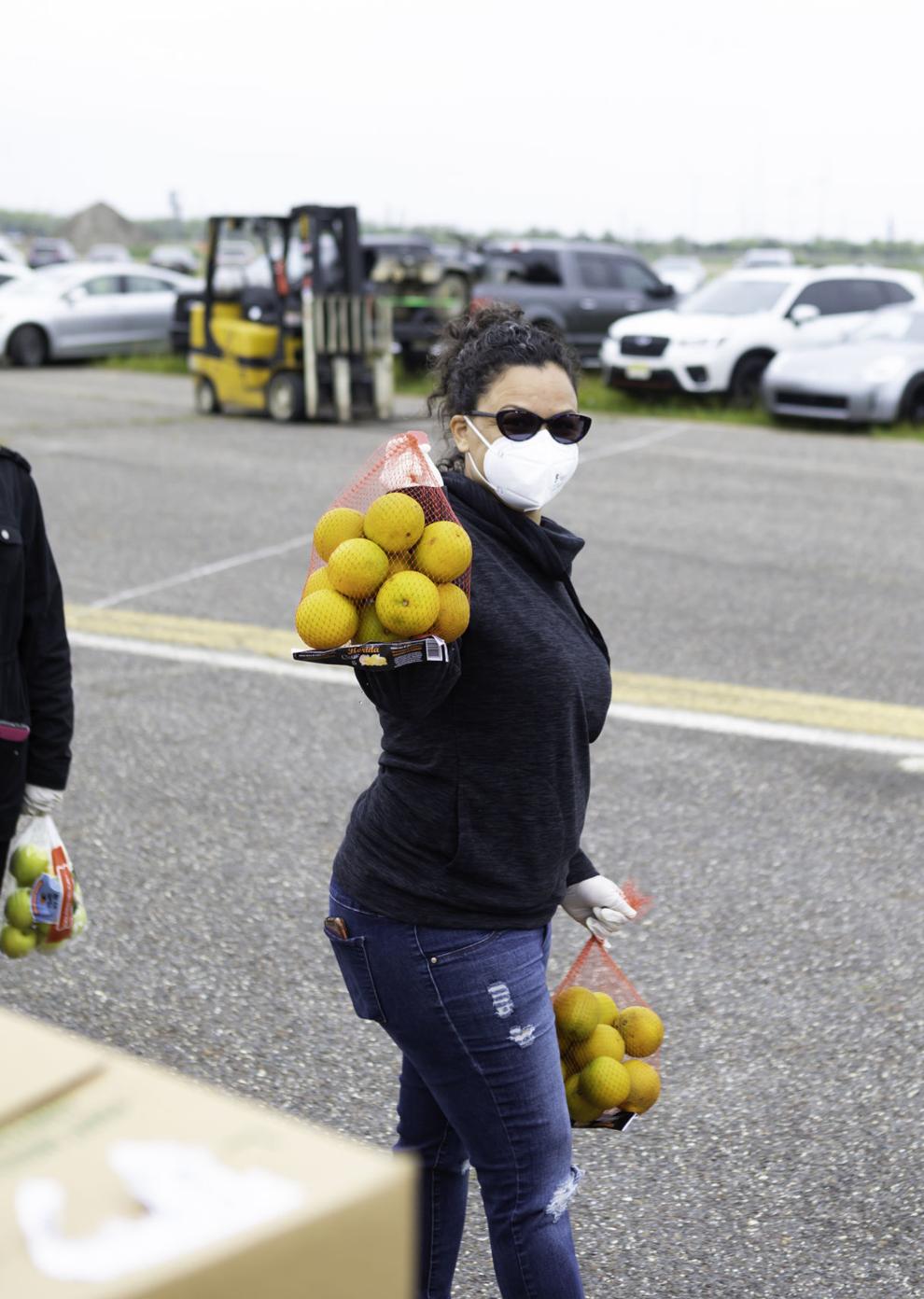 nws_food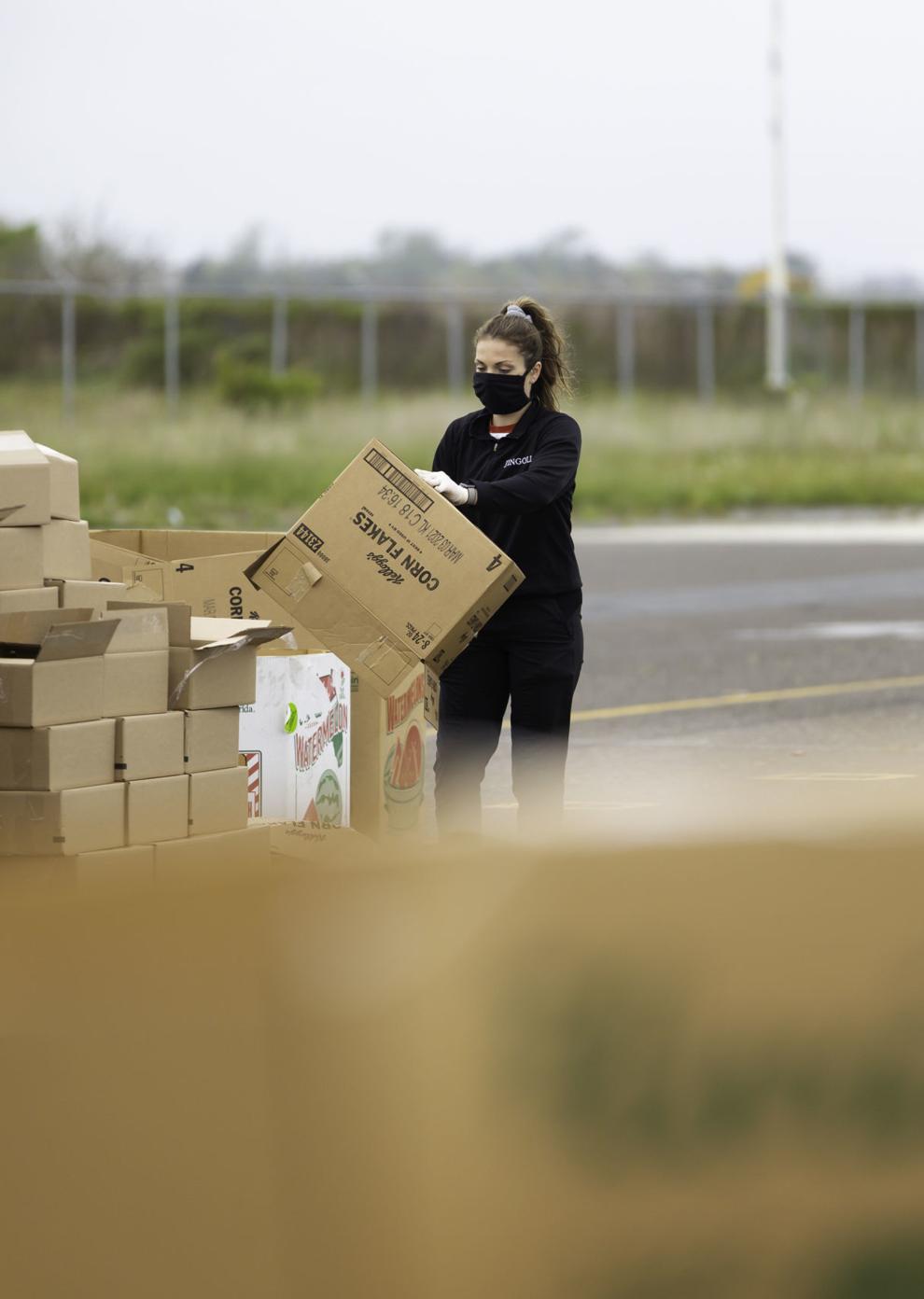 nws_food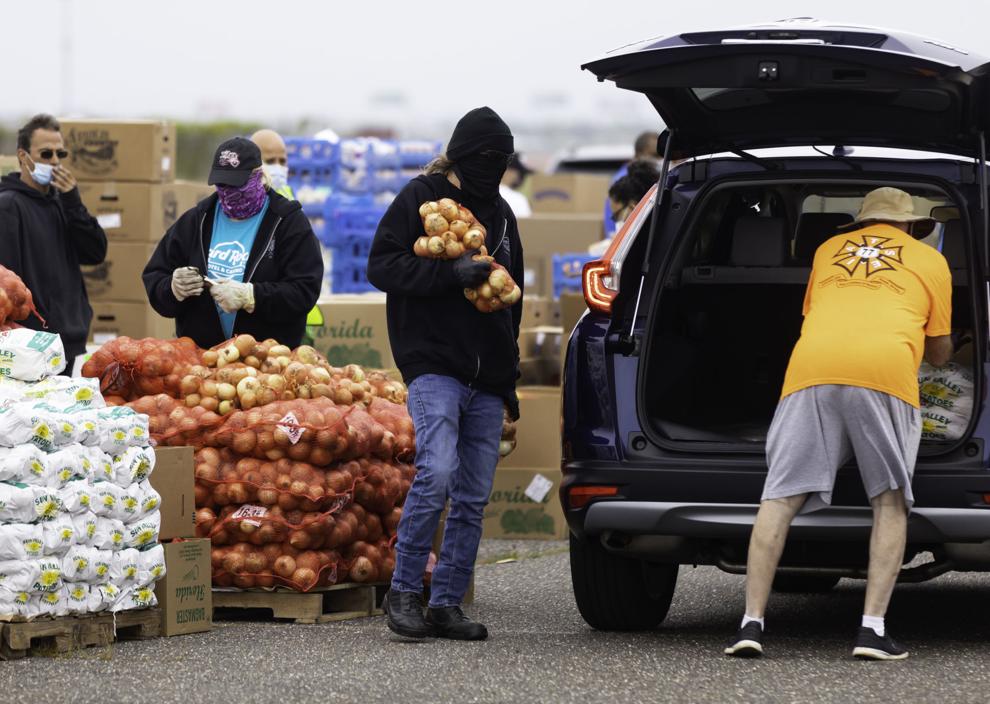 nws_food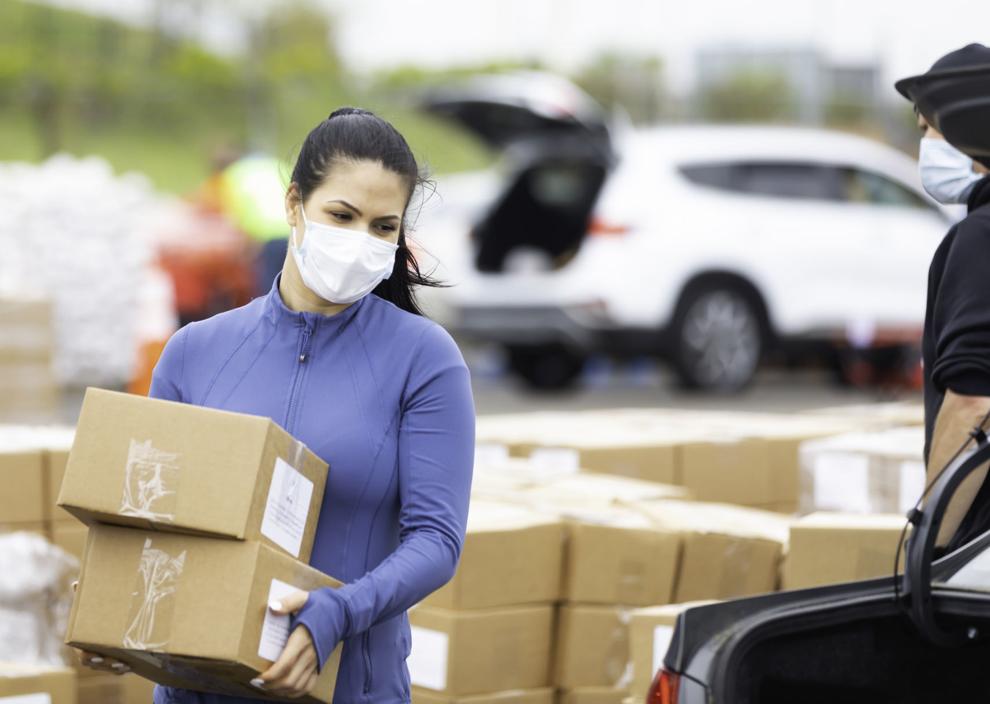 nws_food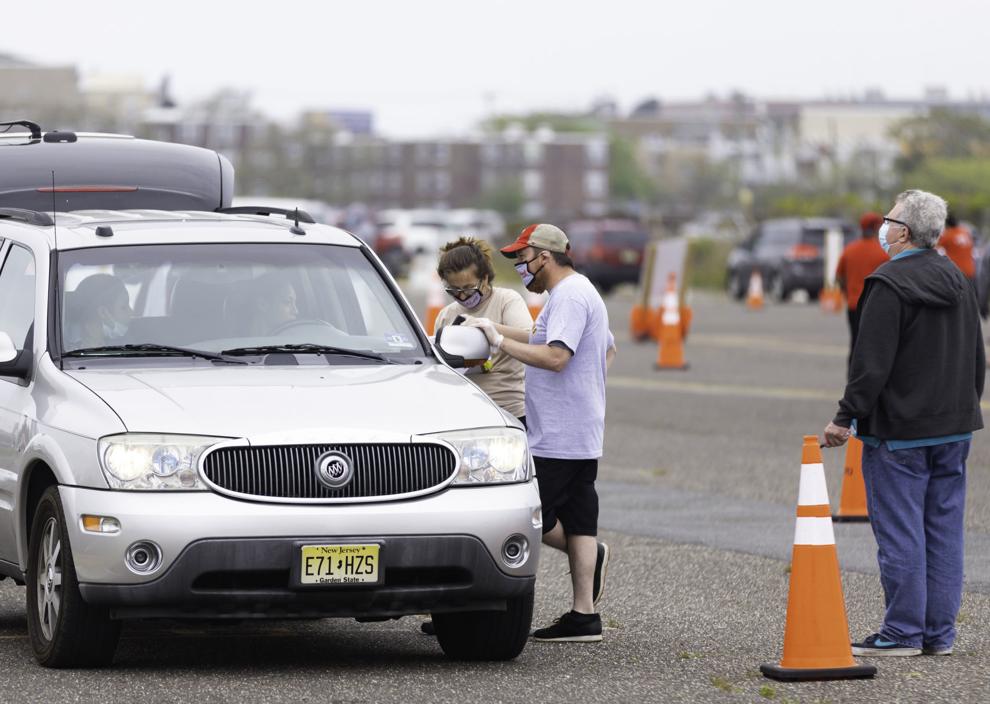 nws_food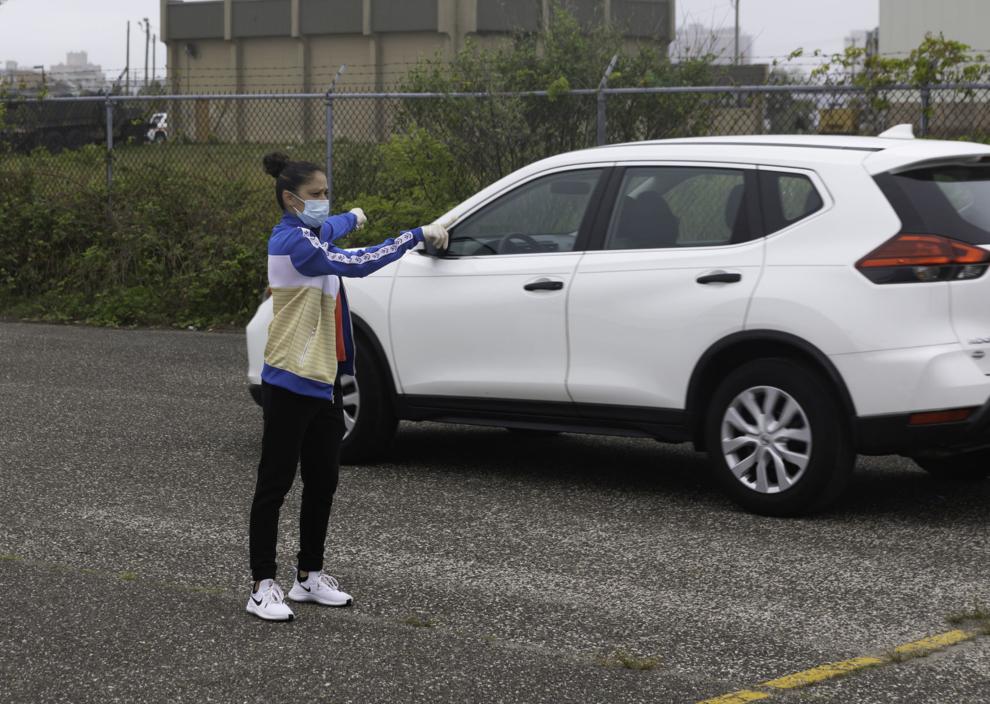 Contact: 609-272-7241
Twitter @ACPressMollyB