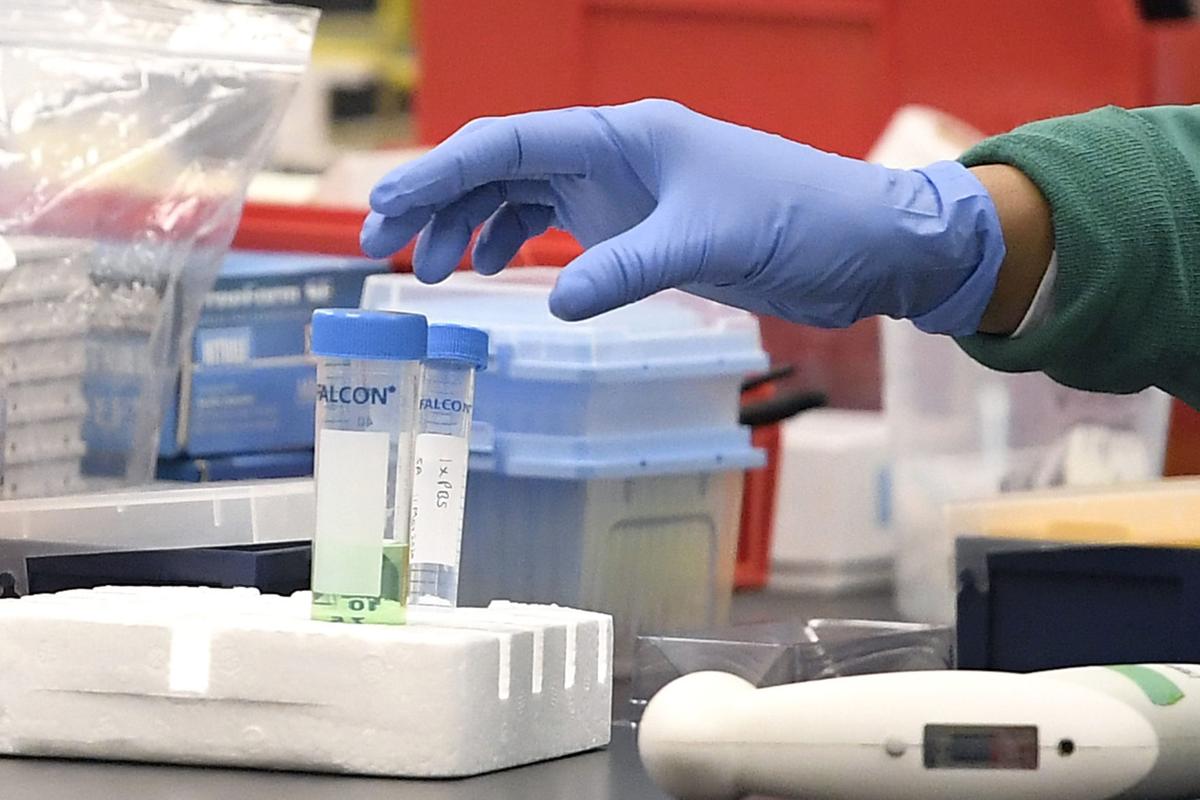 Atlantic County health officials on Friday reported 24 new COVID-19 cases and one additional death.
A 75-year-old Absecon man with underlying health conditions was the latest county resident to succumb to the new coronavirus, according to a news release from county spokeswoman Linda Gilmore.
The two dozen new positive cases include 14 boys and men, ages 5 to 56, and 10 girls and women, ages 12 to 90, according to the release.
The new cases include six in Egg Harbor Township, four in Atlantic City, three in Egg Harbor City and two in Hammonton, according to the release. Absecon, Brigantine, Buena Borough, Corbin City, Galloway, Hamilton Township, Linwood, Pleasantville and Ventnor each had one new positive.
So far, Atlantic County has reported 2,994 cases with 209 deaths and 1,505 cleared as recovered. Cumberland County has reported 2,489 cases with 135 deaths.
The county will continue to provide testing by appointment for symptomatic county residents with a doctor's prescription on Tuesday in Northfield behind the county's public works yard at Route 9 (New Road) and Dolphin Avenue. Appointments are available from 9 a.m. to 11 a.m. and can be made online at www.aclink.org.
Cape May County has reported 766 cases with 69 deaths and 594 designated off quarantine. According to a news release from county officials, the majority of recent cases have been individuals between 16 and 22 years-old who were "socializing without regard to the threats of spreading the virus."
The county also announced guidelines for the reopening of indoor businesses like restaurants, bars and food courts. They must adopt the following policies:
Limit occupancy to 10% of stated maximum capacity
Ensure 6 feet of distance between workers and customers except at the moment of payment or exchange of goods
Arrange for contactless pay options, pickup, or delivery wherever possible
Provide hand sanitizer and wipes to staff and customers
Frequently sanitize high-touch areas like credit card machines, keypads, and counters
Require infection control practices such as regular hand washing, coughing and sneezing etiquette, and proper tissue usage
Place conspicuous signage at entrances and throughout the food business alerting staff and customers to the required 6 feet of distance
Require workers and customers to wear cloth face coverings, and require workers to wear gloves. A business must provide, at its own expense, these face coverings and gloves for employees. Customers may be exempted if it would inhibit their health, or if under two years of age. If a customer refuses, they must be denied entry, but another method of pickup should be provided.
Plan on wearing a mask in Ocean City Saturday? You might win a prize. 
City officials on Thursday announced that its public relations team will be strolling the Boardwalk from 5 p.m. to 7 p.m. Saturday awarding prizes to families and individuals wearing face coverings.
"Here's a chance to show off your creativity and patriotism to win Ocean City gifts," city spokesman Doug Bergen said. "The city continues to encourage the wearing of face coverings in all public places."
Latino Motion Public Affairs, along with Bert Lopez and other community leaders, have established an emergency community fund for Atlantic County.
In collaboration with other trusted community-based organizations, including Authentic City Partners, La Iglesia Bajo su Gloria Casa de Dios, La Casa Dominicana of New Jersey, the Hispanic Association of Atlantic County (HAAC), and El Pueblo Unido of Atlantic City, the MI GENTE COMMUNITY EMERGENCY FUND was established to aid the most vulnerable Atlantic County residents that are currently suffering from severe financial instabilities as a result of the COVID-19 pandemic, according to a news release.
Emergency financial assistance will be provided to people who are unable to pay basic living expenses like rent and utilities, and to pay for expenses due to medical issues and necessary health supplies, according to the release.
Individuals may submit an application for a grant from the MI GENTE COMMUNITY EMERGENCY FUND at www.migentefund.com. The application is available in English and Spanish. Applications will be accepted until July 17 at 4:00 p.m. (EDT).
Pastor Laura Terrero of La Iglesia Bajo Su Gloria Casa de Dios and member of the MI GENTE COMMUNITY EMERGENCY FUND Selection Committee emphasized that, "This pandemic has left many in very difficult conditions. It is time to demonstrate what we can do if we unite from the heart."
Irvin Moreno-Rodriguez, chair of the Mi Gente Community Emergency Fund, stated, "We are living in unprecedented times and we cannot do this alone. We have been amazed by the generosity of our friends, families, and neighbors. There is still a lot of work to do, but this is a small step in the right direction. I love Atlantic City and Atlantic County, and it hurts to see all the pain the COVID-19 pandemic has caused in our area. We can only get through these times together."
Sea Isle City Mayor Leonard C. Desiderio sent a message to residents urging them to wear masks and social distance over the Fourth of July holiday.
"Knowing that cases of COVID-19 are spiking in other states and that many out-of-state travelers flock to New Jersey for summer vacations each year, it is critical that everyone practices social distancing AND wearing face masks when shopping, using public bathrooms or anytime you are within 6-feet of non-household members," he said. "We have made great strides in the battle against COVID-19 in recent months, and we certainly don't want to have some of the restrictions that have already been lifted put back in place – so please show your respect for others by following these simple directives at all times."
"I realize that this is not the typical Fourth of July holiday that we are all accustomed to enjoying, but we shouldn't let COVID-19 stop us from showing our patriotism and acknowledging all that we have to be proud of as Americans," he continued. "With that in mind, I encourage everyone in Sea Isle City to follow a suggestion made by the members of The Commodore Club at The Spinnaker, who proposed that we all take a moment to play the National Anthem at 7:00 PM on July 4th – and then afterwards give a loud round of applause and cheers for all of our nation's first responders, medical employees and essential workers. If you don't have the means to play The Star Spangled Banner at your home, you can come to the Promenade between 44th and 35th Street, where we will play that wonderful song on our new speaker system at 7:00 PM on Saturday. If we all take a moment to do so, it will be a memorable way to celebrate our nation's independence and say 'thank you' to the people who have kept our country going strong during these difficult times."
State officials have not scheduled a briefing Friday to update residents on the spread of COVID-19.
Source: State of New Jersey Department of Health
For most people, the new coronavirus causes only mild or moderate symptoms, such as fever and cough. For some, especially older adults and people with existing health problems, it can cause more severe illness, including pneumonia.
Contact: 609-272-7241
Twitter @ACPressMollyB
Concerned about COVID-19?
Sign up now to get the most recent coronavirus headlines and other important local and national news sent to your email inbox daily.