Atlantic County health officials on Tuesday reported 19 additional cases of COVID-19 and one fatality.
The new cases include 11 boys and men, ages 8 to 77, and eight women, ages 19 to 86, according to a news release from county spokeswoman Linda Gilmore, citing county health officials.
An 82-year-old Hammonton man has become the county's latest confirmed death from the new coronavirus.
The cases reported Tuesday were identified as follows: six in Hammonton, four in Egg Harbor Township, two each in Egg Harbor City and Pleasantville, and one each in Absecon, Buena Borough, Galloway, Margate and Ventnor, according to the release.
So far, Atlantic County has reported 3,147 cases with 221 deaths and 1,778 cleared as recovered. Cape May County has reported 847 cases with 73 deaths and 658 designated off quarantine. Cumberland County has reported 2,557 cases with 138 deaths.
Atlantic County will continue to provide Covid-19 testing at its drive-thru facility in Northfield at Rt. 9 and Dolphin Avenue, behind the county public works yard, Gilmore said. The test site is now available for both symptomatic and asymptomatic county residents with or without a doctor's prescription.
Residents must make an appointment for testing and provide proof of county residency and appointment confirmation, according to the release.
Testing will next occur next Tuesday however, barring any cancellations, all slots have been filled, she said. Those who are unable to keep their appointments are asked to cancel so others may have an opportunity to fill those spots. If available, appointments can be made online at www.aclink.org.
County health officials encouraged residents and visitors to follow the recommended federal and state guidelines to help reduce the spread of Covid-19 by wearing masks, maintaining social distancing and hygiene protocols such as frequent handwashing and disinfecting common-touch areas, according to the release. Those who are sick and have symptoms of Covid-19 or respiratory illness are advised to self-isolate and contact their healthcare provider.
A 59-year-old male from Wildwood and a 78-year-old female from Lower Township have died due to having COVID-19 infections, according to news released Tuesday by the Cape May County Health Department.
"I am deeply saddened by the news of this loss of life," said Freeholder Director Gerald Thornton. "I pray that the families of the departed will have the strength needed to get through this sad time."
There are four new positive cases discovered in Cape May County, the health department said. There was one case each in Cape May City, Lower Township, Middle Township and Ocean City, the health department said.
Total positive cases of COVID-19 infection in Cape May County is now 851, including 75 deaths, the health department said. The number of people off quarantine in the county is 513, the health department said. Additionally, there are five new out-of-county positive cases that are included in the non-resident active cases, which now total 129, the health department said.
New Jersey has 175,915 total COVID-19 positive cases and 13,635 deaths, the health department said.
Sea Isle City Mayor Leonard Desiderio said in a letter to residents Tuesday that the city is experiencing "numerous" cases of non-residents contracting COVID-19, even as cases in residents remain low.
"To some folks it may seem like we're beating this pandemic, because many businesses have re-opened and outdoor activities are once again taking place," he said. "However, spikes in COVID-19 cases are appearing all across the country, and we're also seeing new cases here in Cape May County – including in Sea Isle City."
Cape May County releases a report on the number of new coronavirus cases in each municipality, he explained, and while the number of city residents with the virus remains very low, there are numerous non-resident cases of COVID-19.
"Non-resident" is a broad term that includes summer renters and anyone who does not have the city listed as their primary residence, he said.
"Many of these latest cases include individuals in their teens and twenties, who reportedly have attended house parties and other gatherings where the virus has spread," he said. "Obviously, people of all ages need to do the right thing and follow all safety guidelines from county, state and federal officials – if not for their own well-being, for the safety of others.
"I state all this not to point fingers or lay blame, but to emphasize the importance of everyone remaining vigilant and taking this seriously," he continued. "The city receives many communications asking that we enforce mask wearing and social distancing. Frankly, this is an extremely difficult issue to enforce consistently. Also, quite frankly, this must be a matter of personal responsibility. It's as fundamental as one of the core values of this city: Respect. Show respect for your fellow man and your neighbor; set an example for your children and your family. This is not hard to do; and it's not about politics or personal rights. Nobody believes more in individual liberty and the rights of the people than this administration, but being mindful of other people and their health is just the right thing to do."
Last week, the city reopened outdoor basketball and hockey courts.
"I realize that many people were eager to see these facilities re-open and wondered why they were closed," Desiderio said. "The answer was a simple one: we followed the governor's directives in an effort to protect the public. We may not always agree with the decisions that are made at the state level, but we have to remember that executive orders carry the weight of law. I thank you all for your patience and cooperation during these trying times."
Gov. Phil Murphy on Tuesday added four states to the list for those visitors entering New Jersey that are required to quarantine.
Minnesota, New Mexico, Ohio and Wisconsin were added, while Delaware was removed, according to a news release.
The travel advisory applies to any person arriving from a state with a positive test rate higher than 10 per 100,000 residents or a state with a 10 percent or higher positivity rate over a 7-day rolling average, officials said.
As of Tuesday there are currently 22 states total that meet the criteria: Alabama; Arkansas; Arizona; California; Florida; Georgia; Iowa; Idaho; Kansas; Louisiana; Minnesota; Mississippi; North Carolina; New Mexico; Nevada; Ohio; Oklahoma; South Carolina; Tennessee; Texas; Utah; and Wisconsin.
"We must remain vigilant and committed to our collective effort of beating COVID-19 and reducing the rate of transmission throughout New Jersey," Murphy said. "In order to continue moving forward with New Jersey's restart and recovery process, I strongly urge individuals arriving from these 22 states to self-quarantine and proactively get a COVID-19 test to prevent hotspots from flaring up across our state."
Travelers and those residents who are returning from impacted states should self-quarantine at their home, hotel or other temporary lodging, according to the release. Individuals should leave the place of self-quarantine only to seek medical care/treatment or to obtain food and other essential items.
Borgata Hotel Casino & Spa is set to reopen to the general public 10 a.m. July 26 after being shuttered for over three months due to the COVID-19 pandemic.
The Atlantic City Ballet announced their fall season line-up Tuesday.
Even though the company's spring seas was canceled due to the COVID-19 pandemic, they are "forging ahead with plans for a full season in Atlantic City," according to a news release.
"The show must go on in order for us to survive but we need to do it safely," said Phyllis Papa, Founding Artistic Director. "Caesars has put safety protocols in place so our audiences can adhere to the state health guidelines while enjoying a performance. We are optimistic we can offer performances while still keeping everyone safe."
Audience members who purchase tickets will be able to choose a row and section and then be seated according to social distancing guidelines once at the theater, according to the release. 
Both Atlantic City Free Public Library locations, the Main Library and Richmond Branch Library, will reopen to the public this month.
Per Gov. Phil Murphy's Executive Order, capacity at the libraries will be capped at 25%, according to a news release from the library.
The Main Library will be open 10 a.m. through noon and 2 p.m. to 4 p.m. Wednesday through Saturday, effective July 22, according to the release. The Richmond Branch will be open 10 a.m. to noon and 2 p.m. to 4 p.m. on Tuesdays as of July 28.
The split hours of operation will give library staff an opportunity to increase its level of cleaning, particularly of high-traffic areas and high-touched surfaces, officials said.
Staff members and customers are required to wear masks, according to the release.The library is taking several other safety measures, including: the installation of plexiglass at the service desks, added hand sanitizer stations, temperature checks for staff and customers, increased distance between public computers and the continuation of virtual programs and the curbside pickup service.
"Library staff have worked hard to get us to this walkthrough phase in our reopening process," Library Director Robert Rynkiewicz said. "Our staff members are looking forward to welcoming members back to the library in this new normal."
Appearing on Good Morning America Tuesday morning, Gov. Phil Murphy said that he's "very concerned" about other states that are seeing surges in the virus. 
"We've lived through hell," Murphy said. "We've lost over 13,000 confirmed fatalities to COVID-19 in our state. Over 15,000 is you include probable deaths. We don't want to have to go through that again."
Also during the interview, Murphy spoke about reopening schools in the fall. 
"We still hope to be back to school, but we've got to do it responsibly. We've got to do it right," Murphy said. "...The biggest concern is the passing of the virus from a asymptomatic, healthy young person to an older educator, administrator, someone with underlying health issues — that's the thing we got to watch the most."
The 2020 North Wildwood Irish Fall Festival has been cancelled, but will resume in September 2021, borough officials announced Tuesday morning.
Three employees at Manco & Manco in Ocean City have tested positive for COVID-19, according to the restaurant.
The business will shut down their Boardwalk location Tuesday to have it professionally cleaned and sanitized, according to a news release from the restaurant, and plan to reopen the next day.
"The three affected employees are all self-quarantined for 14 days and they will be retested before returning to work," according to the release. "All employees that have worked with these staff member have been required to get tested as well prior to returning to work."
In addition, the business will stop selling pizza by the slice until further notice.
There is no scheduled briefing with state officials Tuesday to update residents on the spread of COVID-19.
However, Gov. Phil Murphy is scheduled to appear at 7 a.m. on "Good Morning America" on ABC to discuss the state's coronavirus response. Then, at 8:10 a.m., Murphy is slated to call in live to the "Jim Kerr Rock & Roll Morning Show" on Q104.3.
Source: State of New Jersey Department of Health
For most people, the new coronavirus causes only mild or moderate symptoms, such as fever and cough. For some, especially older adults and people with existing health problems, it can cause more severe illness, including pneumonia.
GALLERY: St. Augustine Prep football team returns to practice field
St. Augustine workout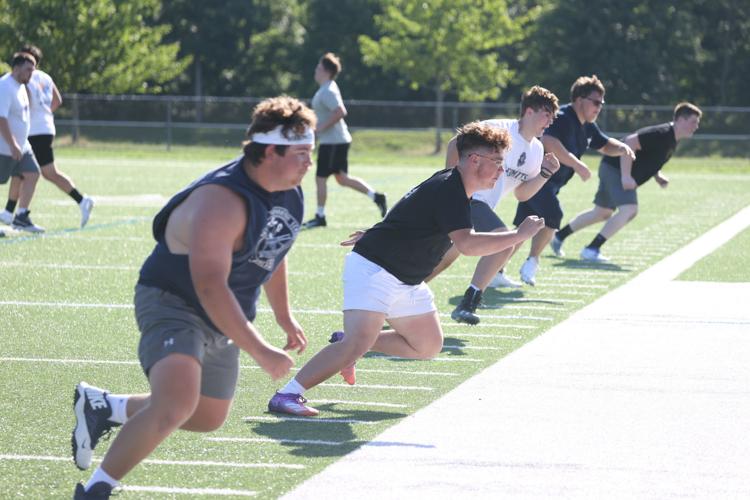 -- HIDE VERTICAL GALLERY ASSET TITLES --
St. Augustine workout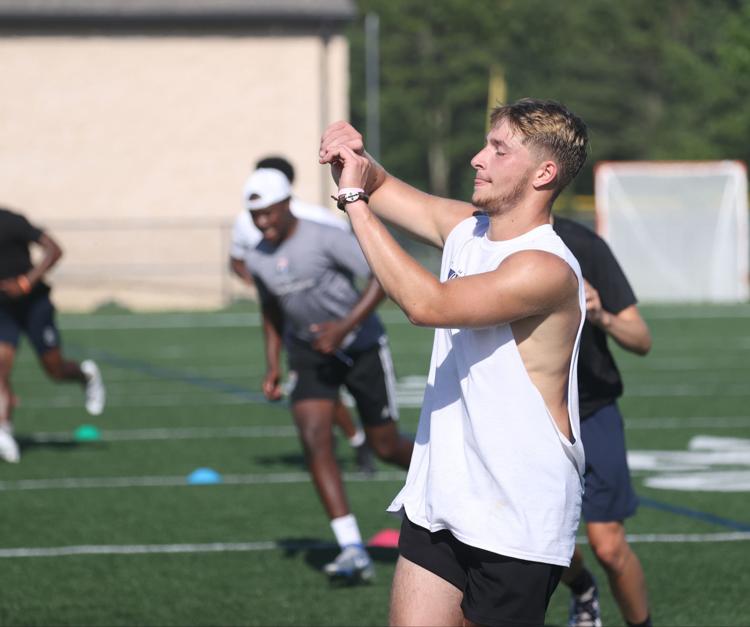 St. Augustine workout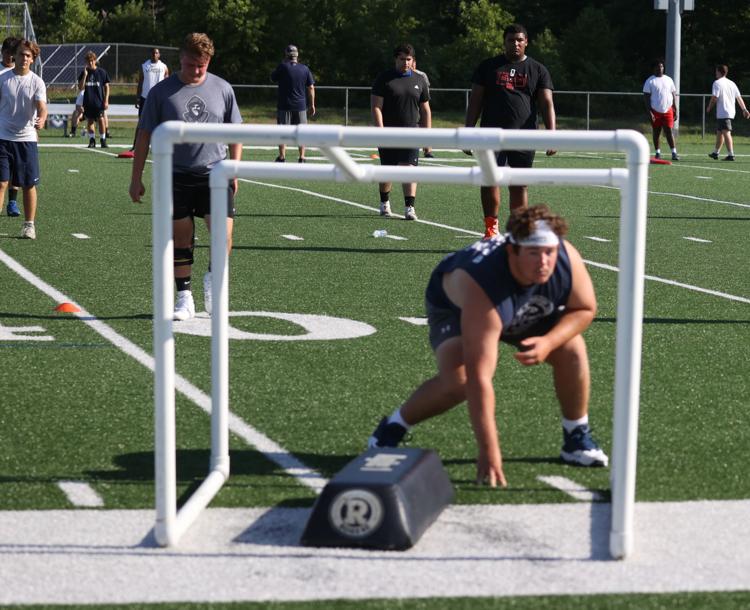 St. Augustine workout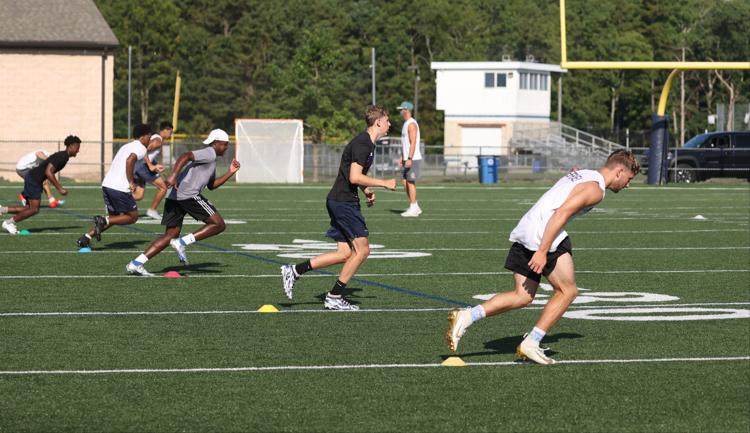 St. Augustine workout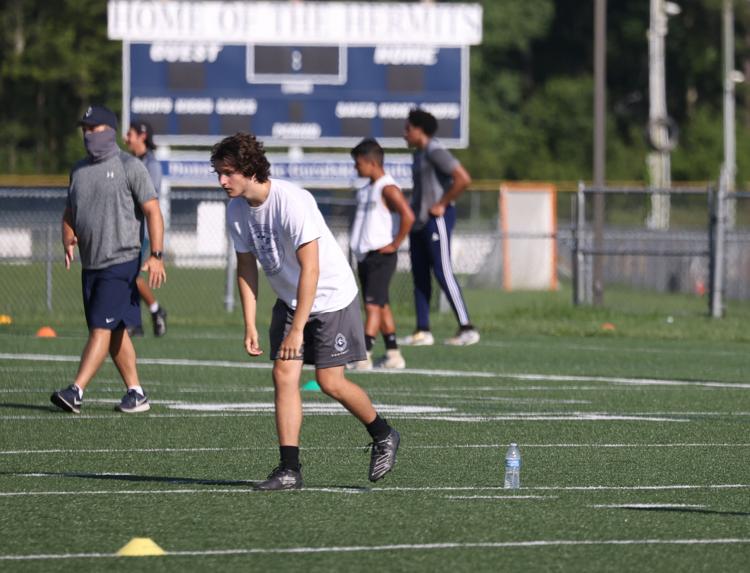 St. Augustine workout
St. Augustine workout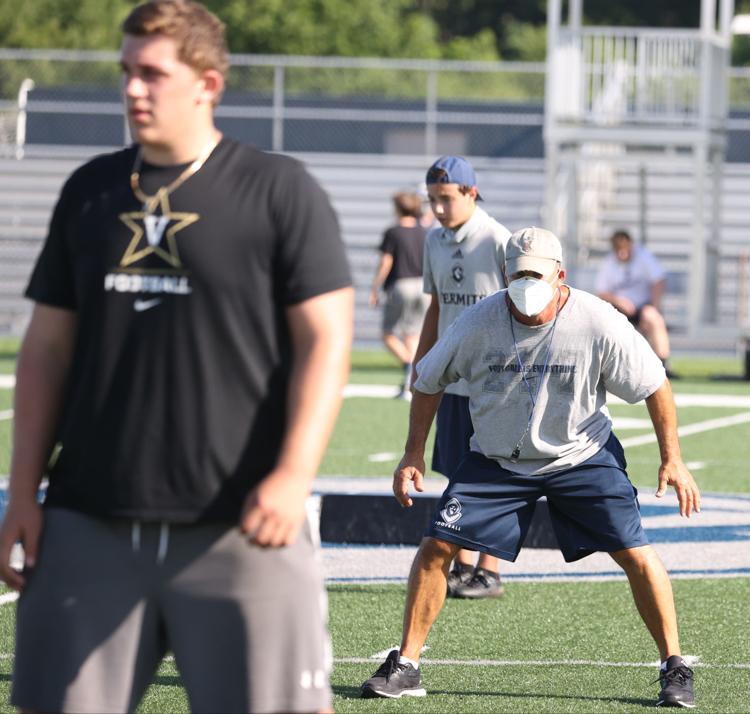 St. Augustine workout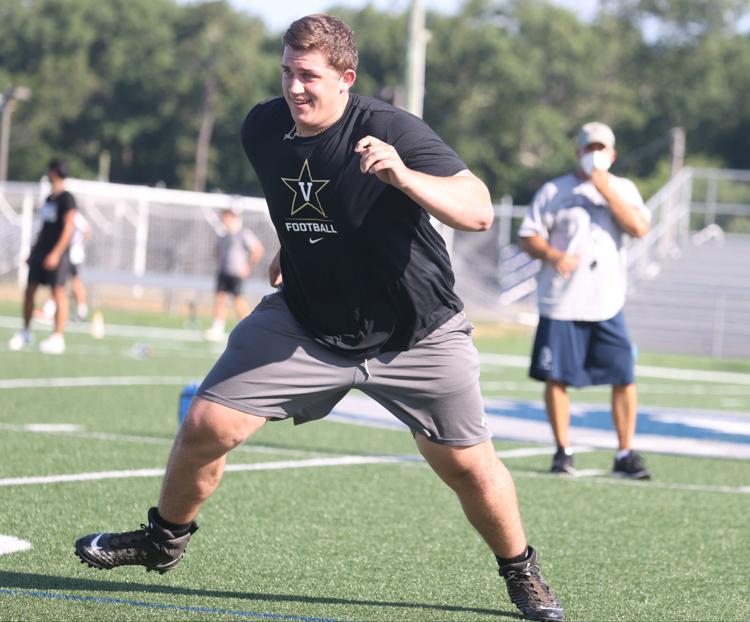 St. Augustine workout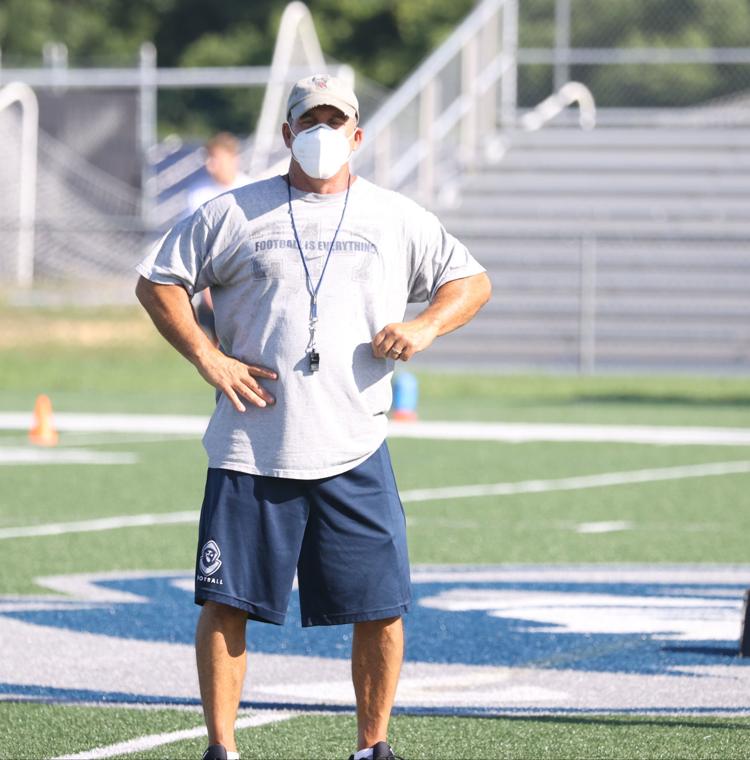 St. Augustine workout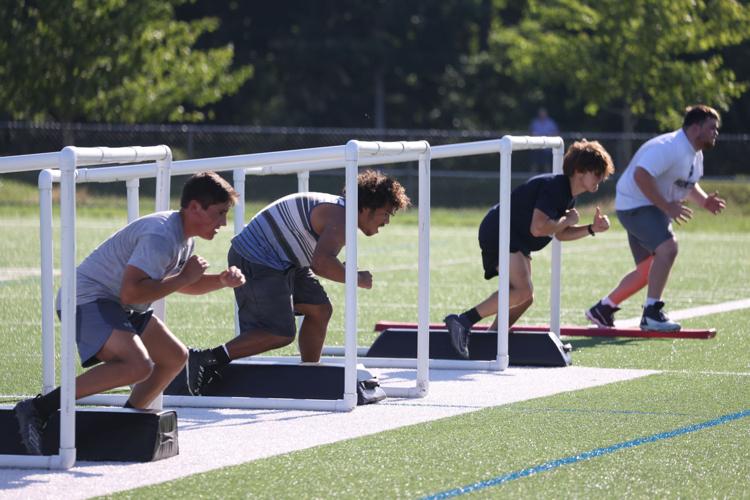 St. Augustine workout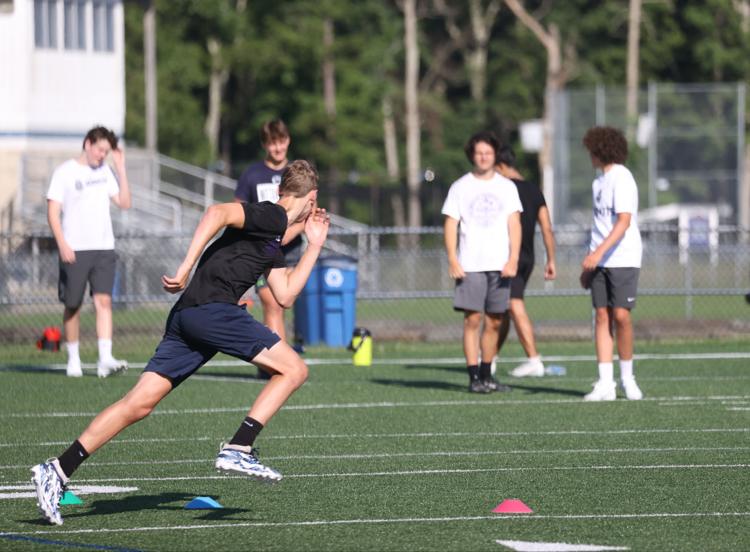 St. Augustine workout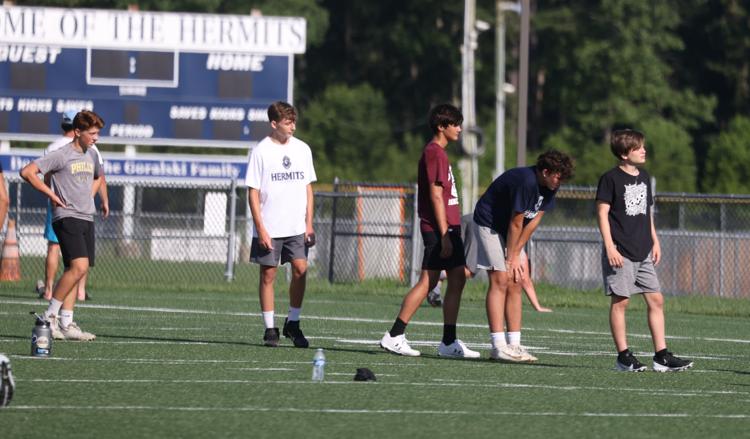 St. Augustine workout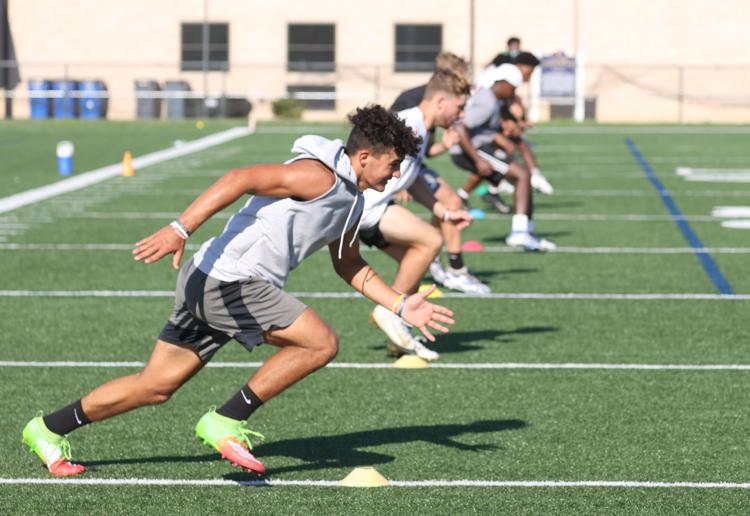 St. Augustine workout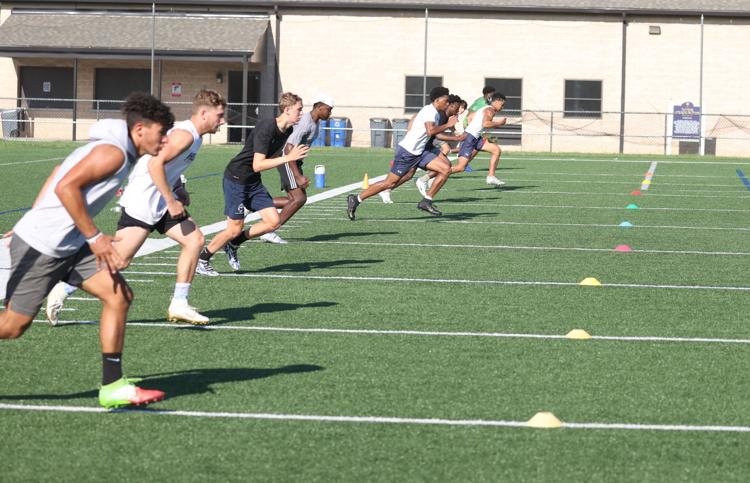 St. Augustine workout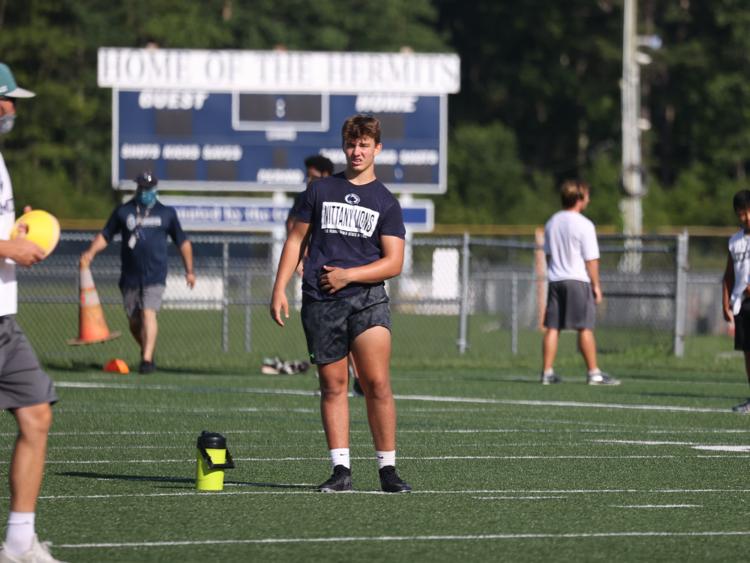 St. Augustine workout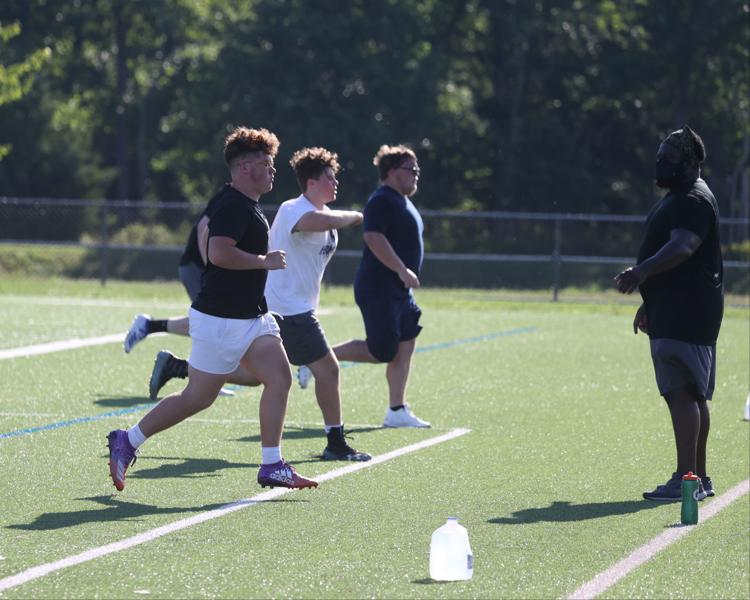 St. Augustine workout
St. Augustine workout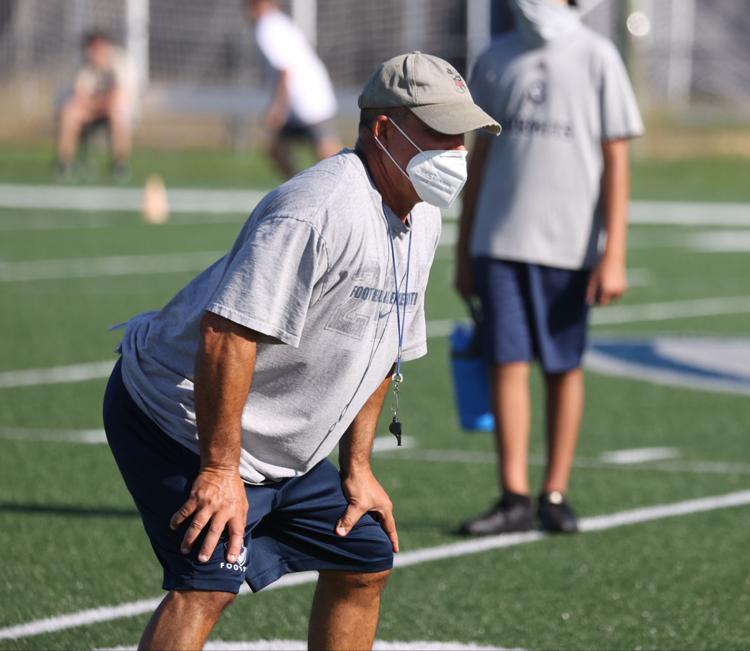 St. Augustine workout
St. Augustine workout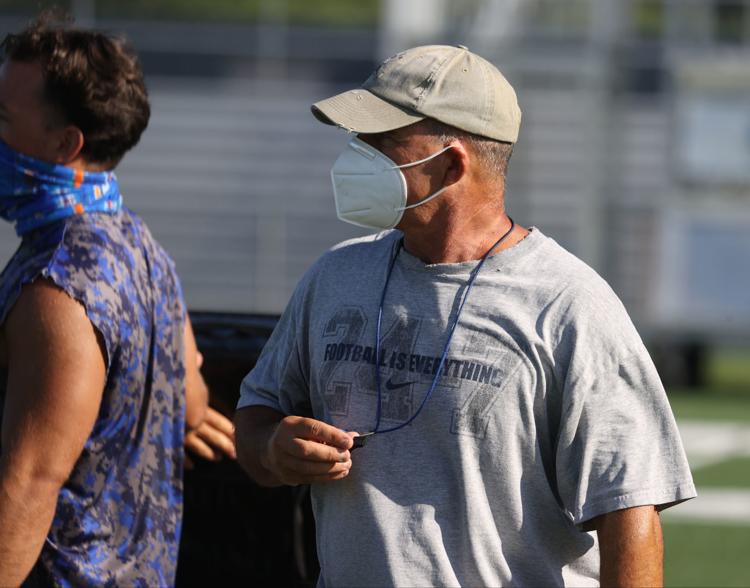 St. Augustine workout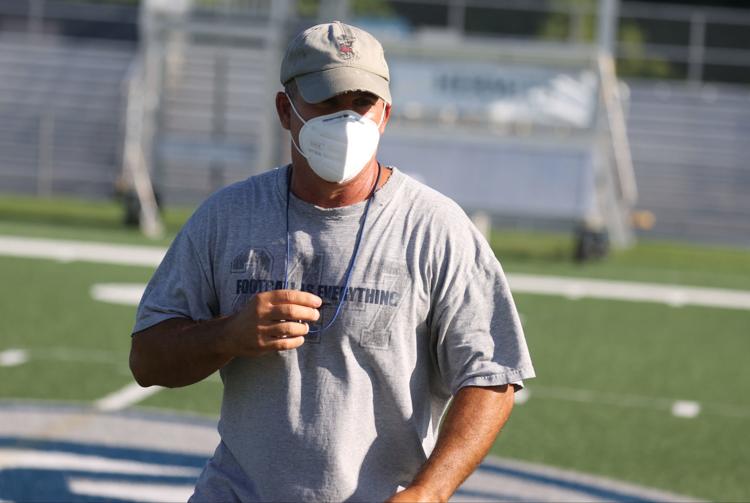 St. Augustine workout