Atlantic County public health officials on Tuesday reported 10 new COVID-19 cases, along with one additional death.
A 54-year old Galloway man from complications of the new coronavirus, according to a news release from Atlantic County spokeswoman Linda Gilmore. The new cases include three men, ages 25 to 34, and seven girls and women, ages 1 to 63.
Three of the positives were found in Galloway and two each were identified in Hammonton and Pleasantville. Atlantic City, Hamilton Township and Somers Point each had one new case, according to the release.
So far, Atlantic County has reported 3,045 cases with 211 death and 1,581 cleared as recovered. Cape May County has reported 788 cases with 69 deaths and 594 designated off quarantine. Cumberland County has reported 2,521 cases with 137 deaths.
Atlantic County health officials encouraged residents and visitors to follow the recommended federal and state guidelines to help reduce the spread of the disease by wearing masks, maintaining social distancing and hygiene protocols such as frequent handwashing and disinfecting common-touch areas, according to the release. Those who are sick and have symptoms of COVID-19 or respiratory illness are advised to self-isolate and contact their healthcare provider.
A 79-year-old female from Ocean City and a 89-year-old female from Dennis Township died as the result of COVID-19 infections, the county's Department of Health announced on Tuesday.
The total positive cases of COVID-19 infection in Cape May County is now 800, including 71 deaths, the county health department said.
"My deepest sympathies go out to the families of the ones who past," said Cape May County Freeholder Director Gerald Thornton. "My thoughts and prayers are with you."
New Jersey has 173,878 total COVID-19 positive cases and 13, 425 deaths, the county health department said.
The state's Motor Vehicle Commission locations reopened Tuesday with long lines of residents. 
New Jersey Motor Vehicle Commission Chief Administrator Sue Fulton today released the following statement:
"As we reopen today, MVC agencies are experiencing extraordinarily high customer volumes. In anticipation of long lines due to social distancing restrictions, Agency management personnel were pre-deployed to our busiest agencies, beginning at 6:00 a.m., two hours before our start time. Additionally, all of our senior staff in operations are deployed to agencies to help process transactions. While we understand the frustration of our customers in this extremely challenging and difficult time, our employees are doing the best they can to keep everyone safe and work as efficiently as possible.
Our text notification systems are working as planned, and we remind everyone that expiration dates were extended. We ask everyone to check NJMVC.gov before you go to an agency, as some customers are in line for transactions that can be done online."
Wildwood Mayor Pete Byron on Tuesday announced that the city's Friday Night Fireworks have been postponed "for the time being."
"Unfortunately, many people feel that social distancing and masks are arbitrary rather than lifesaving," Byron said in the new release. "If we are going to do this, we have to do it right -- do it in a way that we can protect the most valuable part of Wildwood, which is the people."
Commissioner of Public Safety Steve Mikulski said the event wouldn't be possible at the current stage of the COVID-19 pandemic.
"We simply cannot produce fireworks in a way that can guarantee public safety," Mikulski said, "and until we can, it is our duty to examine further possibilities as well as the facts."
The city's Board of Commissioners will continue to meet privately as it hears suggestions. The public is invited to email suggestions to infowildwoodnj@gmail.com and join the bi-weekly Zoom meetings at wildwoodnj.org.
The Cape May County Chamber of Commerce virtual monthly business meeting will be held July 16 on Zoom with Stockton University Economist Dr. Oliver Cooke as the guest speaker, according to a news release.
Cooke will offer insights on how the coronavirus has impacted the local economy, including effects from the shutdown and reduced capacity of many businesses these past sixteen weeks and the staggering unemployment numbers in the region, according to the release.
Cooke is an Associate Professor of Economics at the William J. Hughes Center Policy Scholar School of Social and Behavioral Sciences and is the author of the South Jersey Economic Review.
The Chamber meeting is sponsored by Burke Motor Group and is free to attend, but preregistration is required.
Rowan College of South Jersey officials said Tuesday that classes will be held remotely this fall, with the exception for those courses that require a hands-on component.
"As we continue to practice social distancing, many students are likely questioning the impact on their current education plans.Taking classes online may not be every student's first choice; however, at this point in time, it is the safest," stated RCSJ President Frederick Keating. "The pandemic has caused our world to change, but that does not mean you must sit on the sidelines waiting for the return to normal. Do not allow life's challenges to prevent you from achieving your dreams. Keep moving forward and making progress."
Adjustments have been made to the existing course schedule to provide three distinct online options for students taking courses during the fall semester: courses will be available in Live Online, Online and Hybrid formats, the last option only available for selective courses and programs requiring in-person instruction for accreditation or essential training purposes, according to a release from the college. All students will have access to the same support services online that are typically offered on campus, such as tutoring, advising, student life, and counseling and wellness.
"Live Online" — Students who benefit from the structure of a class schedule may attend class online at a set time via Zoom web conferencing. The Live Online class meetings are real-time (synchronous) and allow for face-to-face interaction with instructors and classmates while staying physically distanced and safe. Additional content and assignments are received through Blackboard.
"Online" — Students who appreciate more flexibility may use this option to complete all course work and communicate with instructors entirely online via eLearning. There is no specific time (asynchronous) designated for class, allowing students to view lessons and complete assignments on their own schedule while meeting course requirements and deadlines.
"Hybrid" — For the fall semester, hybrid classes will only be available to students taking select courses requiring hands-on instruction, such as nursing, health professions, selected engineering courses, forensics, auto technology, and other specific labs. A mix of online and face-to-face, schedules will be staggered to create smaller class sizes and rooms arranged for social distancing. Face masks will be required and classrooms sanitized before and after each use.
As the plan evolves, updates will be provided based on the latest information to keep students informed, with the hope of being back on RCSJ's campuses by mid-January, officials said.
Ocean Casino Resort launched its "What Are You Social Distancing From?" social media campaign Tuesday.
Guests will be asked "What Are You Social Distancing From?" during their visit to Ocean, and will provide an answer to this question to be featured in our campaign, according to a news release from the casinos.
This campaign is a reminder for guests to keep social distancing protocols in mind and have a little fun with sharing their random and fun answers, officials said.
The "What Are You Social Distancing From?" social media campaign kicks off with a TikTok video featuring our guests on Tuesday followed by every Tuesday.
To learn more, follow the casino on TikTok at OceanCasinoResort, on Twitter and Instagram @TheOceanAC or on Facebook at Ocean Casino Resort.
Gov. Phil Murphy on Tuesday expanded the list of states from which travelers to the state should quarantine for 14 days.
The updated advisory includes three additional states, Delaware, Kansas and Oklahoma, bringing the total to 19 states, according to a news release. The travel advisory applies to any person arriving from a state with a positive test rate higher than 10 per 100,000 residents or a state with a 10% or higher positivity rate over a 7-day rolling average.
As of Tuesday there are currently 19 states total that meet the criteria stated above: Alabama; Arkansas; Arizona; California; Delaware, Florida; Georgia; Iowa; Idaho; Kansas; Louisiana; Oklahoma, Mississippi; North Carolina; Nevada; South Carolina; Tennessee; Texas; and Utah.
"Several outbreaks across New Jersey are directly tied to travel from COVID-19 hotspots nationwide," said Murphy. "In order to responsibly continue down our road back to restart and recovery, we must remain vigilant in our collective effort to beat the virus and reduce the rate of transmission. I urge those arriving from one of these nineteen states to self-quarantine and get a COVID-19 test to prevent additional flareups across the state and ensure the health and safety of their fellow New Jerseyans."
Travelers and those residents who are returning from impacted states should self-quarantine at their home, hotel or other temporary lodging, officials said. Individuals should leave the place of self-quarantine only to seek medical care/treatment or to obtain food and other essential items.
Travelers and residents returning from impacted states typically will not need to check-in with public health officials, unless otherwise they are involved in contract tracing efforts or required to do so by their employer or any other federal, state or local law or order, according to the release. It is expected that individuals will follow the public health advisory to self-quarantine.
Ocean City officials on Tuesday announced a scavenger hunt to encourage people to explore the island and discover new places, all while maintaining a safe social distance from others and wearing a mask.
"This new fun family oriented scavenger hunt will have people racing to solve the clue and post on social media, to win fun Ocean City, NJ prizes," said Michele Gillian, Executive Director of Ocean City Regional Chamber of Commerce. "We are making it as contactless as possible."
Each week, a new clue will be posted on Facebook and Instagram, according to a news release. Participants need to like, share, and comment on the post, decipher the clue, go to the location in the clue, take their picture at the location wearing a mask or face covering, post the picture on the Chamber's Facebook or Instagram page, using the hashtag #showusyourmaskocnj.
Winners will be chosen from the entries that follow the rules and will be awarded with fun OCNJ swag, officials said. The scavenger hunt will run through Labor Day.
The Downtown Merchants Association, Boardwalk Merchants Association and Back Bay businesses are all working with the Chamber to ensure Island-wide participation.
For more information, please contact Ocean City Regional Chamber of Commerce, 1-800-Beach-NJ or visit www.OceanCityVacation.com.
If you want to make it Personal
And find the perfect treasure
To help you is their pleasure
A puzzle piece or cutting board
A picture frame or plaque
Customize it with what you want
Making it perfect is their knack.
State officials have not scheduled a briefing Tuesday to update residents on the spread of COVID-19.
However, Gov. Phil Murphy is scheduled to appear at 6 p.m. on CBS 2 to discuss the state's coronavirus response. 
Source: State of New Jersey Department of Health
For most people, the new coronavirus causes only mild or moderate symptoms, such as fever and cough. For some, especially older adults and people with existing health problems, it can cause more severe illness, including pneumonia.
GALLERY: Atlantic County libraries reopen
070720_nws_libraries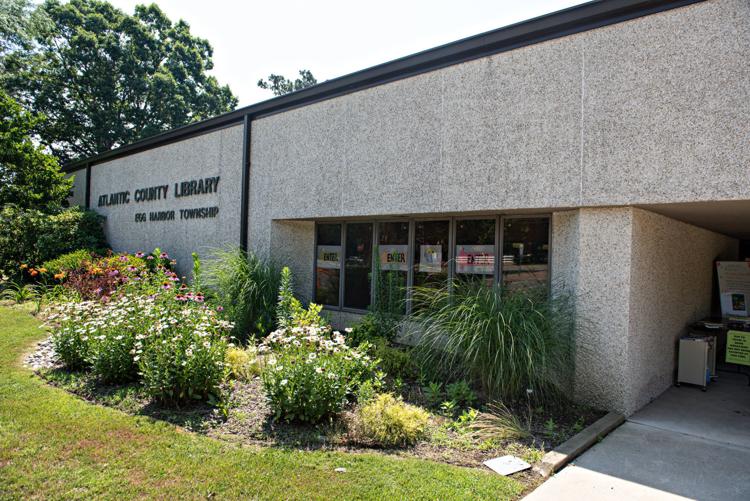 HIDE VERTICAL GALLERY ASSET TITLES
070720_nws_libraries
070720_nws_libraries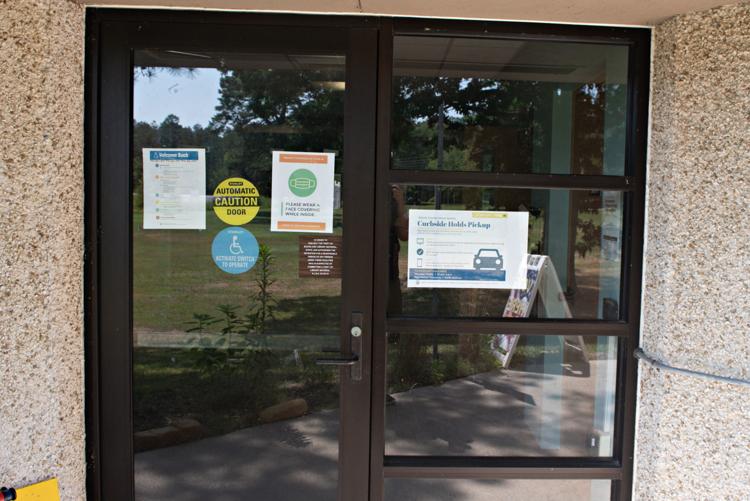 070720_nws_libraries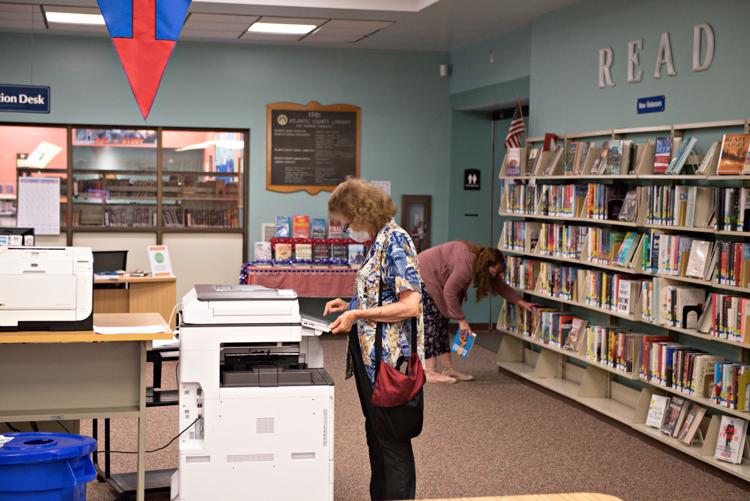 070720_nws_libraries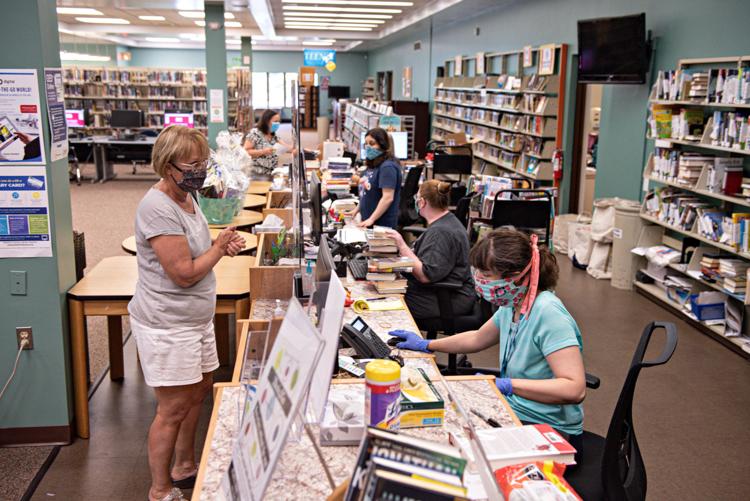 070720_nws_libraries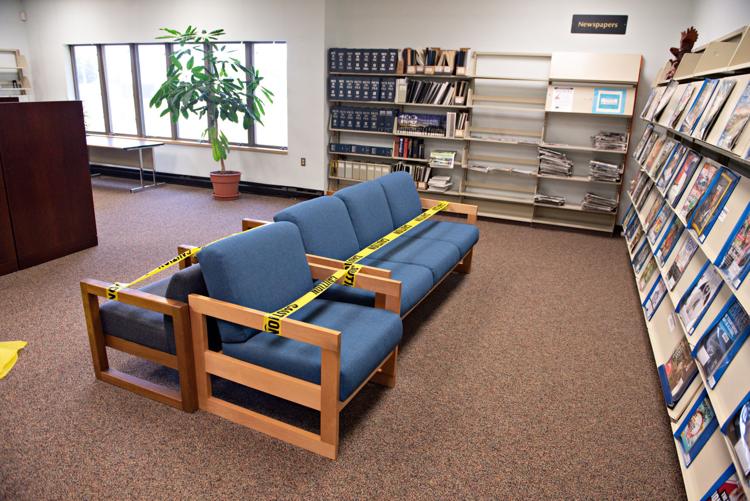 070720_nws_libraries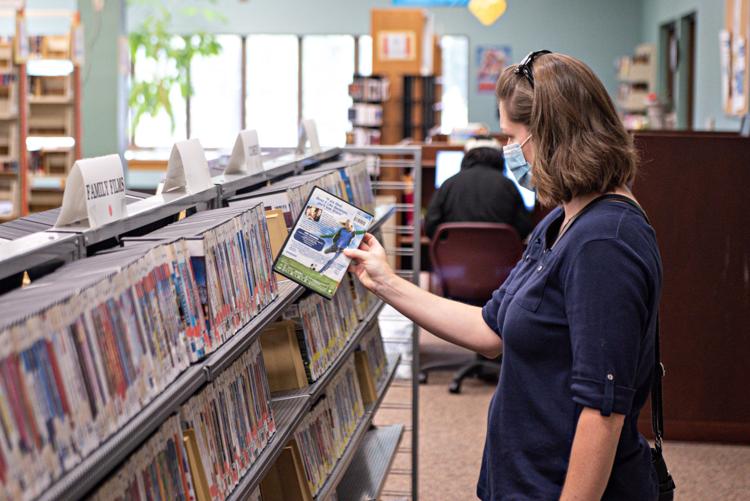 070720_nws_libraries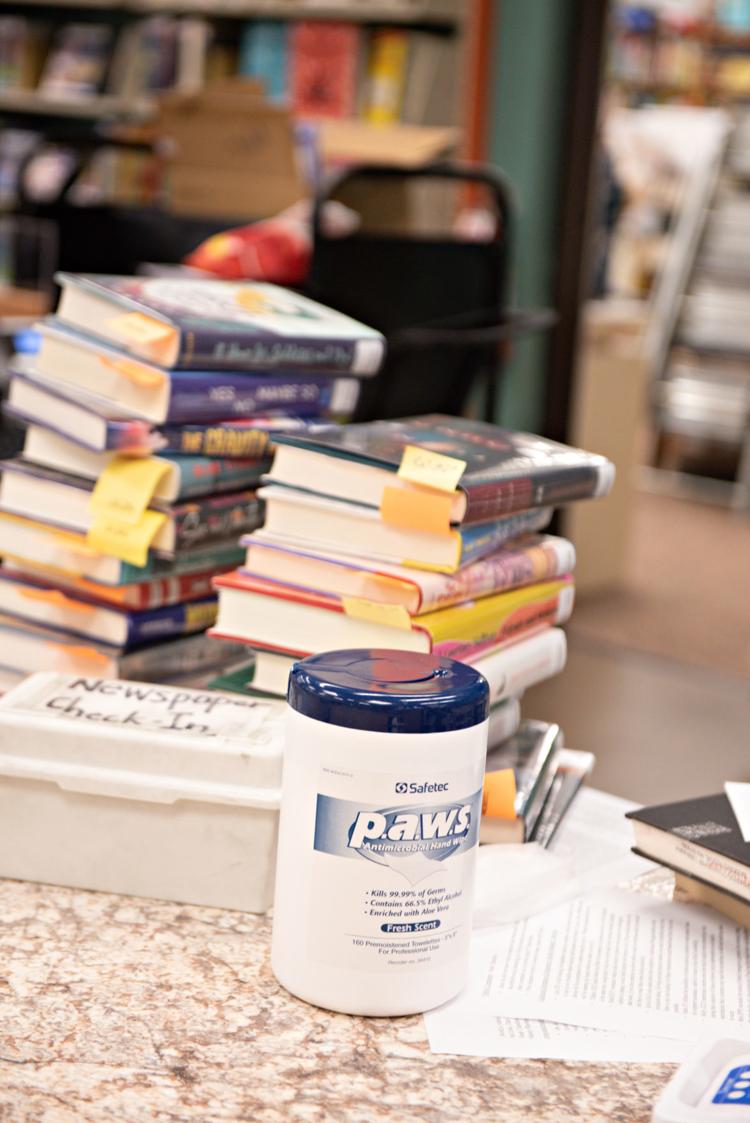 070720_nws_libraries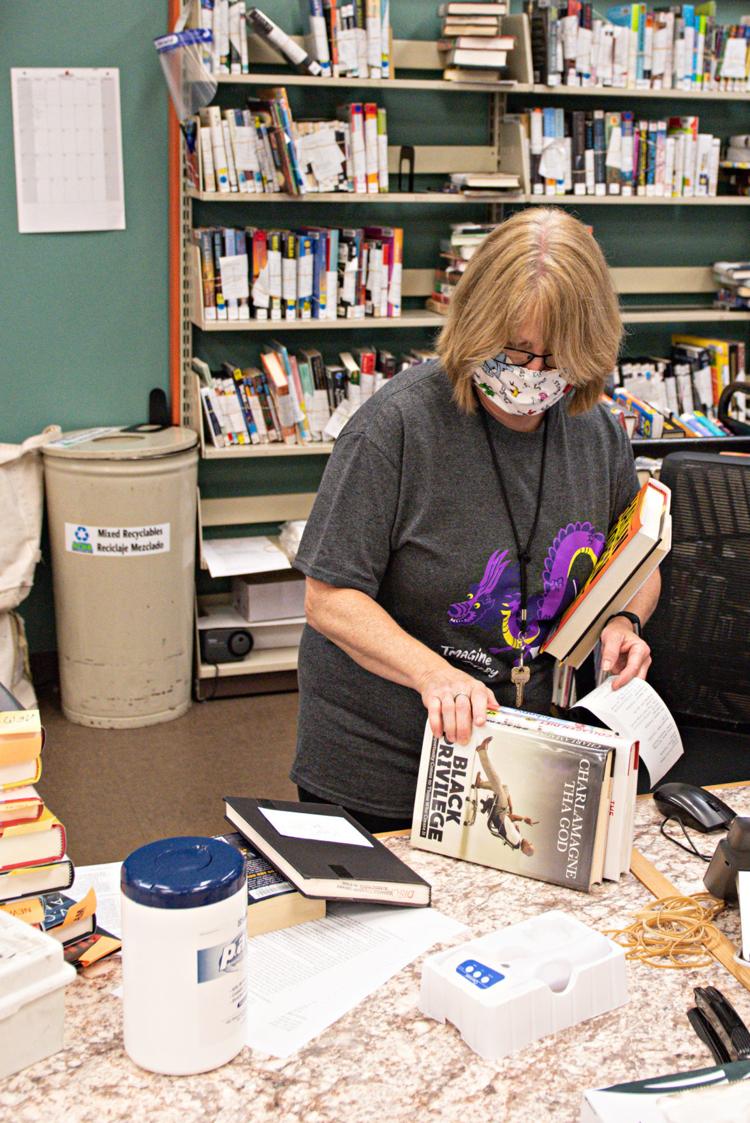 070720_nws_libraries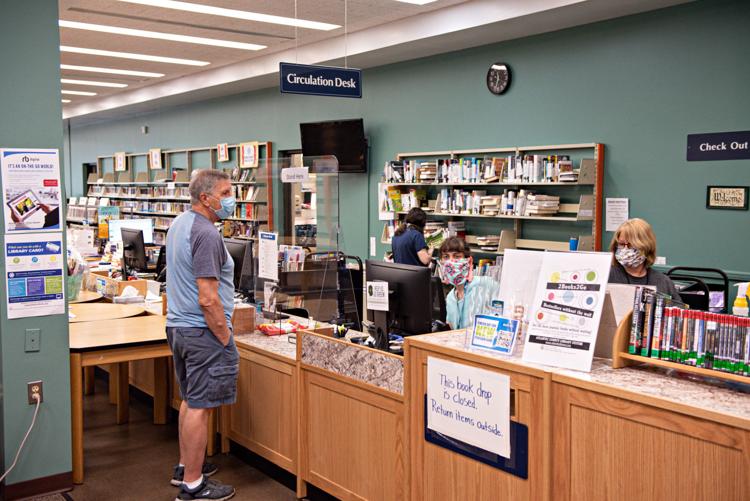 070720_nws_libraries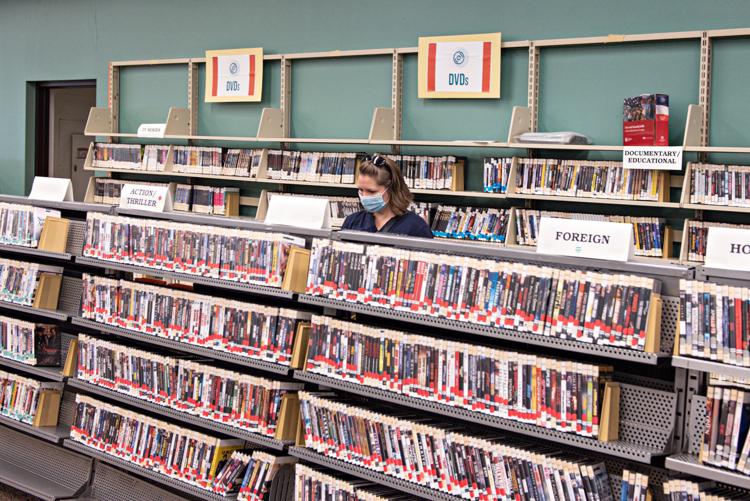 070720_nws_libraries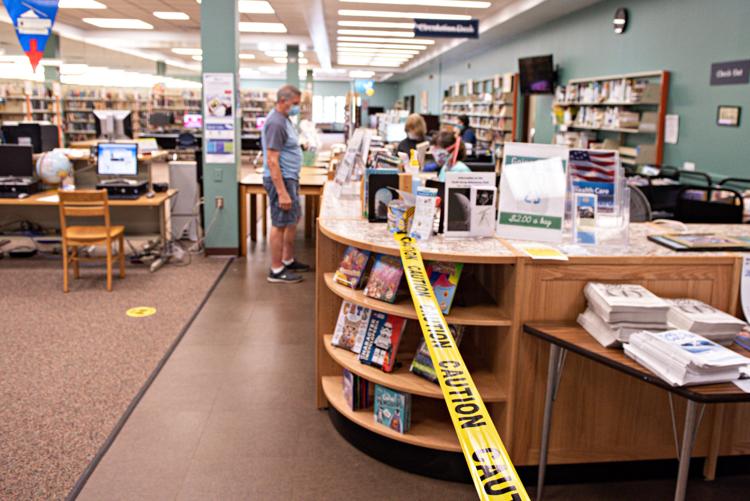 070720_nws_libraries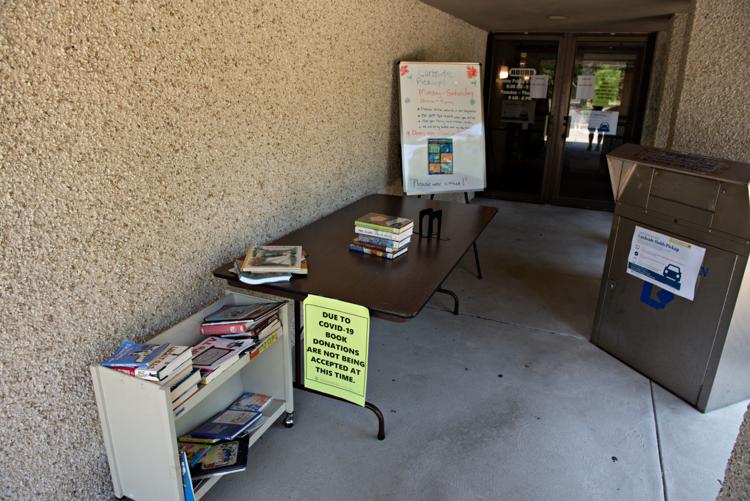 070720_nws_libraries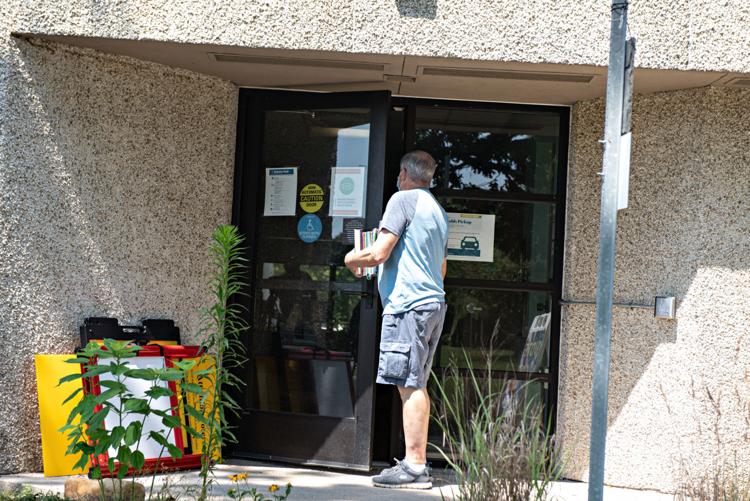 070720_nws_libraries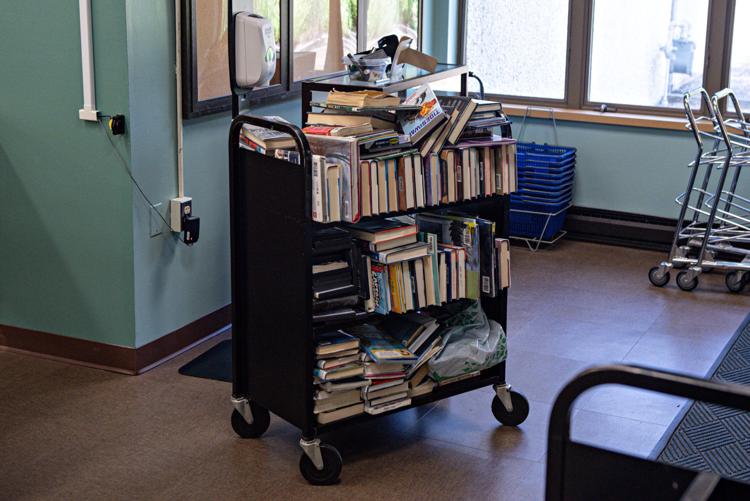 070720_nws_libraries