ATLANTIC CITY — Bob Smith finds himself at a loss for words when trying to explain to tourists what is happening with the Boardwalk's two biggest vacancies.
The Atlantic City tram car attendant said he only knows what he reads in the papers about the shuttered Trump Plaza Hotel & Casino and Atlantic Club Casino Hotel.
But he has some thoughts.
"It's the biggest eyesore on the Boardwalk," Smith said of the Plaza. "It shouldn't be here any longer."
Trump Plaza was said to be scheduled for demolition, dating back at least two years. But the building's owner, billionaire Wall Street investor Carl Icahn, has not sought a demolition permit with the city, and his attempts to recoup investment alternative tax funds toward a scheduled tear-down were unsuccessful.
The Atlantic Club, owned by Florida-based real estate company TJM Properties, has been the subject of several deals, including an indoor water park or additional parking for Stockton University, but nothing has come to fruition.
ATLANTIC CITY — The casino workers union is concerned the increasing influence hedge funds a…
Requests for comment from Icahn's office and TJM were not immediately returned.
When it comes to the Plaza, Smith, of Buena Vista Township, said the fault lies with city and state officials who have not done more to work toward a resolution.
"They should have taken it down," he said Monday morning while collecting fares from visitors. "The (Casino Reinvestment) Development Authority has the ability to say we need that down. It wouldn't be like that in (Las) Vegas."
Residents and tourists have their own ideas about what should be done with the two properties, both of which have been closed since 2014.
"Take it down," said Betty Chaney, of Harrisburg, Pennsylvania, while standing in front of the Plaza. "It's just a waste of space here."
Chaney was with a group of friends that included Elizabeth Mangan, of Mountaintop, Pennsylvania, on Monday.
The six women strolled past the shuttered Plaza and wondered why something more wasn't being done.
"So what (Icahn is) doing is limiting opportunity for other people to come in and change the face of Atlantic City by just letting it sit here," said Mangan. "Shame on him."
Carl Icahn has appointed three people to the board of directors for Caesars Entertainment Co…
The women did not believe the Plaza should reopen as a casino. Instead, they thought a park or a museum highlighting Atlantic City history would be more appropriate.
But Aida Delgado, of New York City, said she has fond memories of the Plaza and thinks it could be a viable casino again.
"I would rather see it as a casino where people can gamble, have fun and enjoy some beautiful views," she said. "It's worth opening up as a casino hotel."
Farther down the Boardwalk, Atlantic City resident Deborah Johnson was taking a rest from her bicycle ride in front of the Atlantic Club. Johnson, a retired teacher from New York City who moved to the resort five years ago, said instead of tearing down the vacant casino hotel it should be repurposed as housing for the city's homeless.
Donald Trump
-- HIDE VERTICAL GALLERY ASSET TITLES --
TRUMP1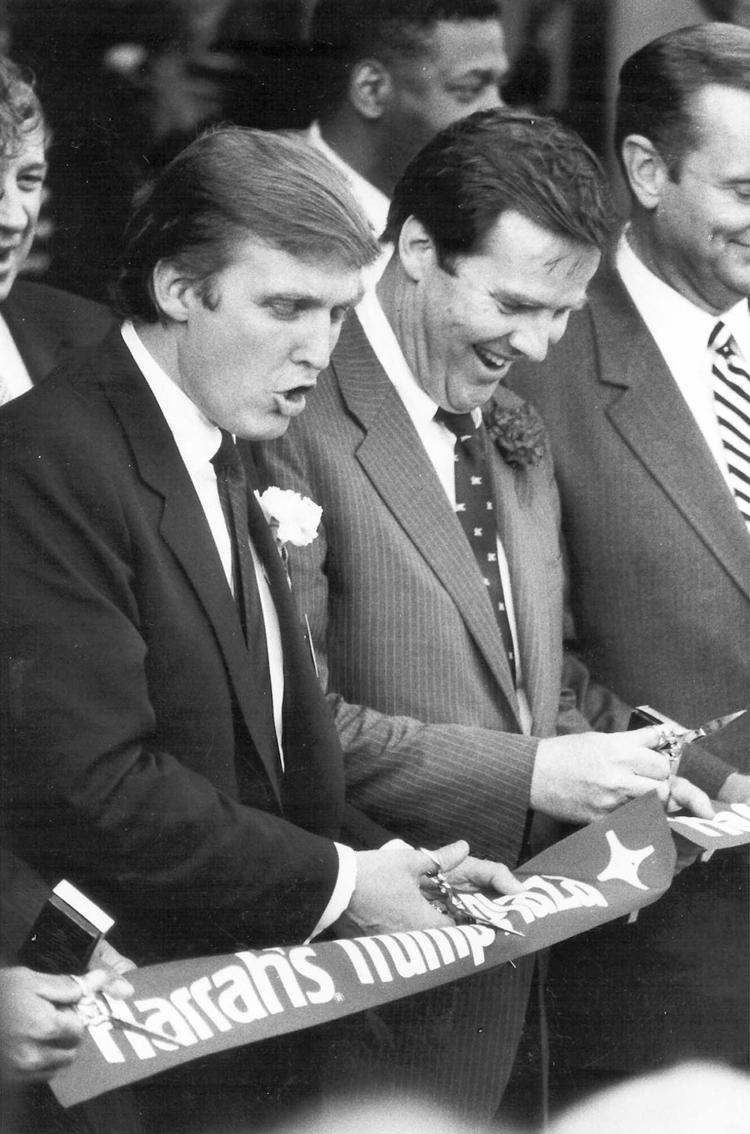 SES WHATSHOT
Tyson fight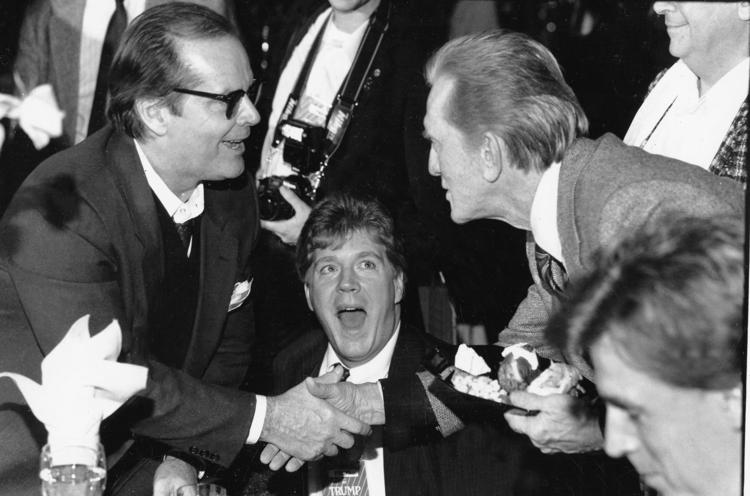 greco chaloupka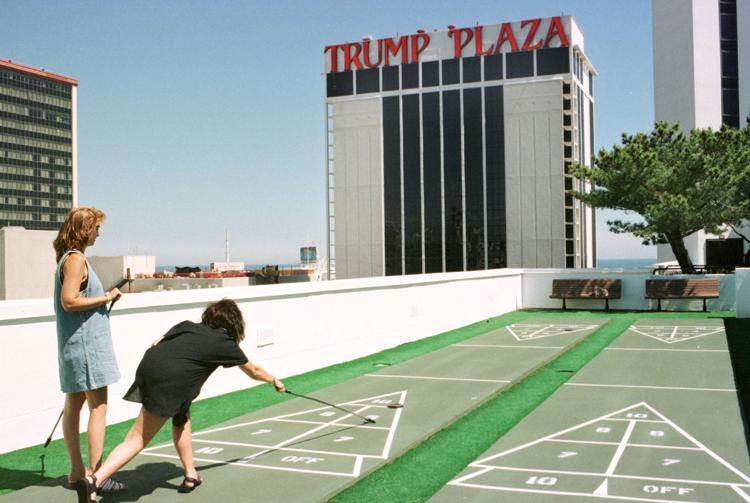 CASINO ROOFS.1054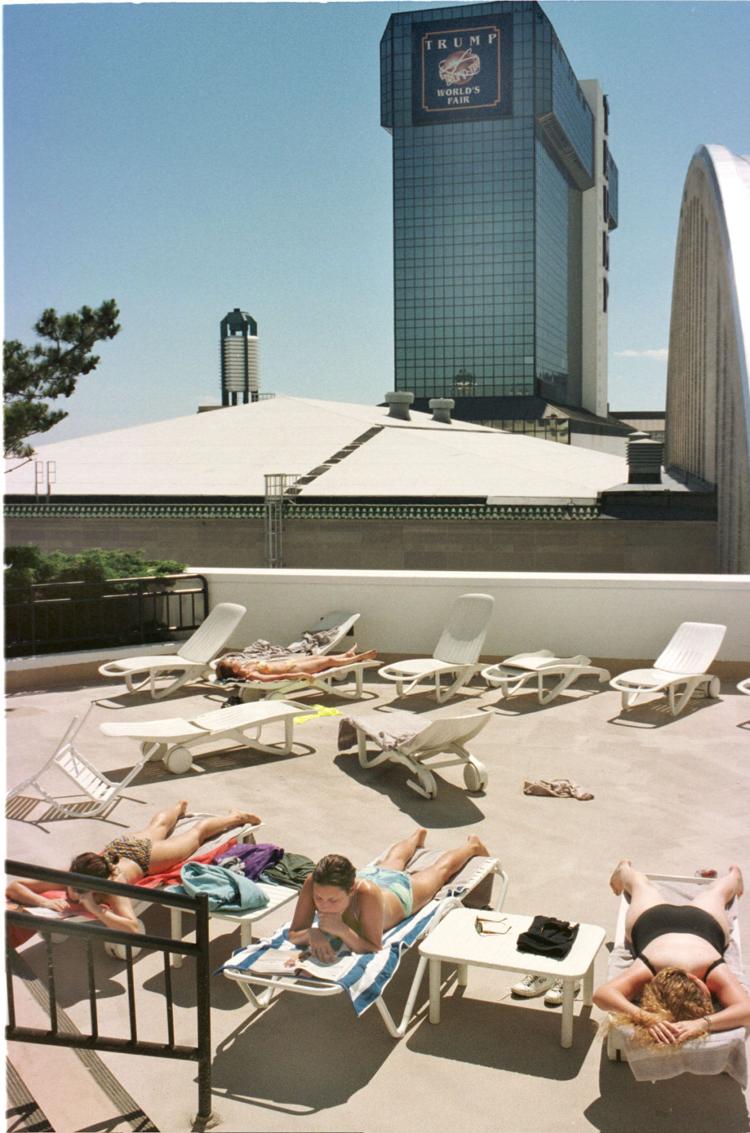 Robinson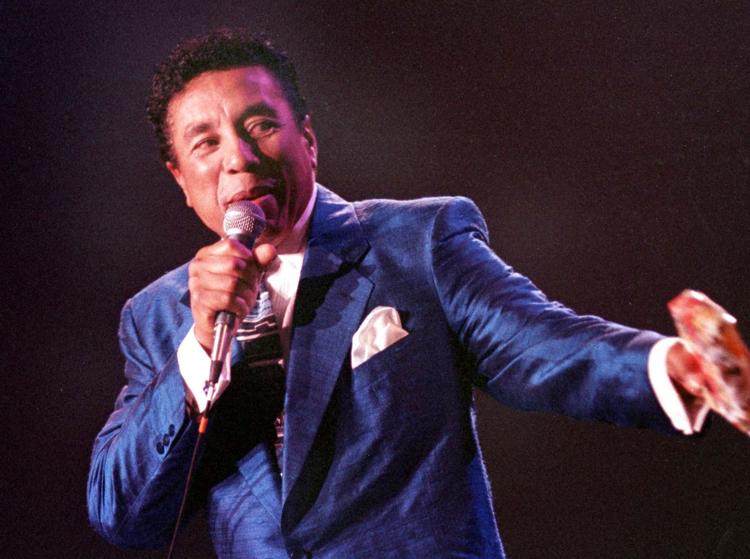 Dayne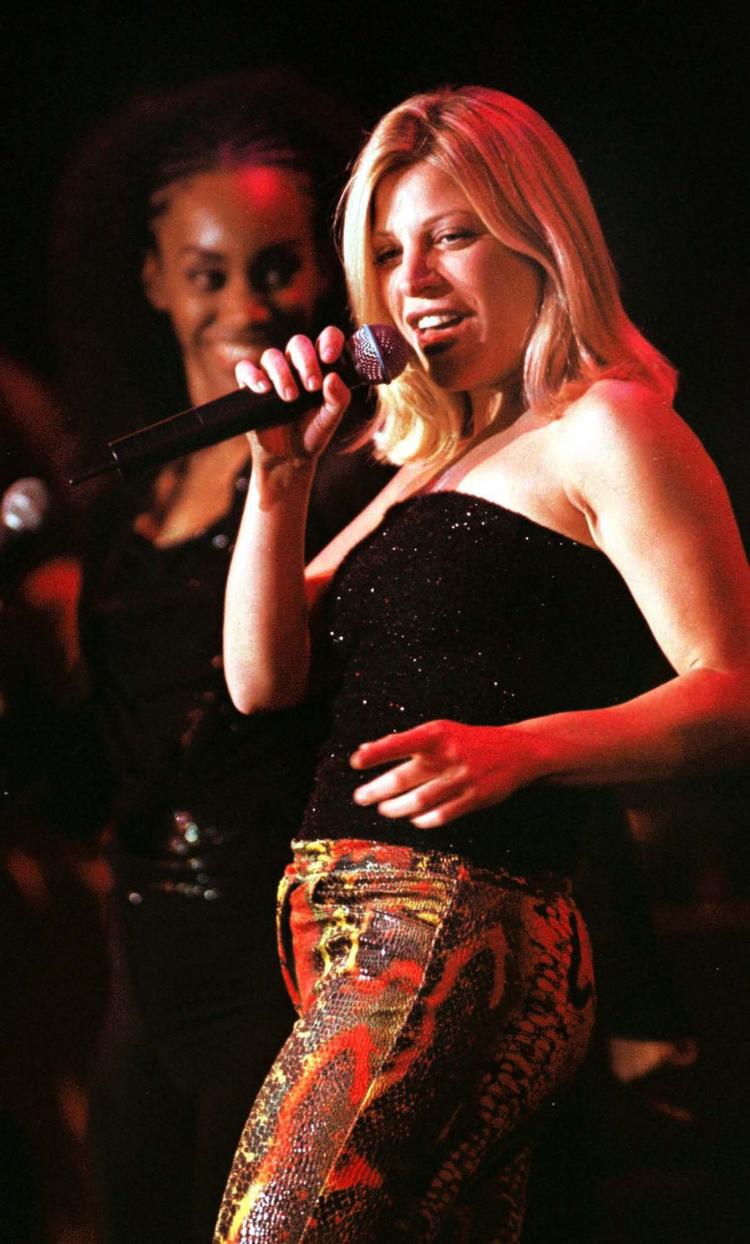 HALL&OATES.18503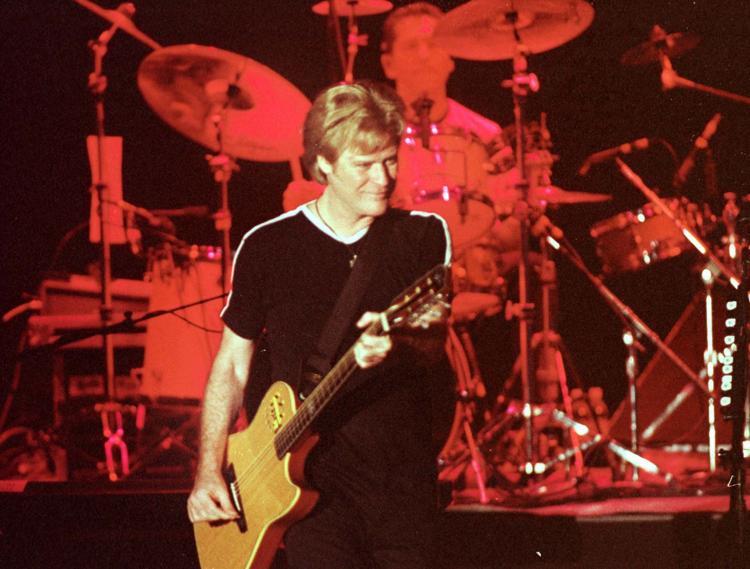 vera coking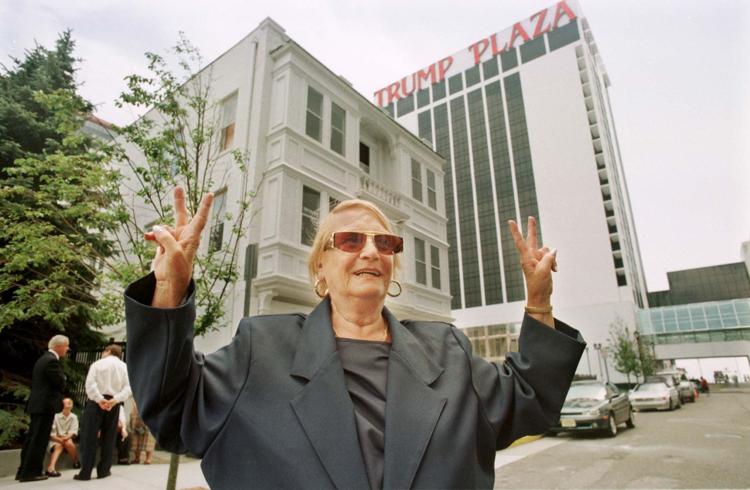 WILLIAMS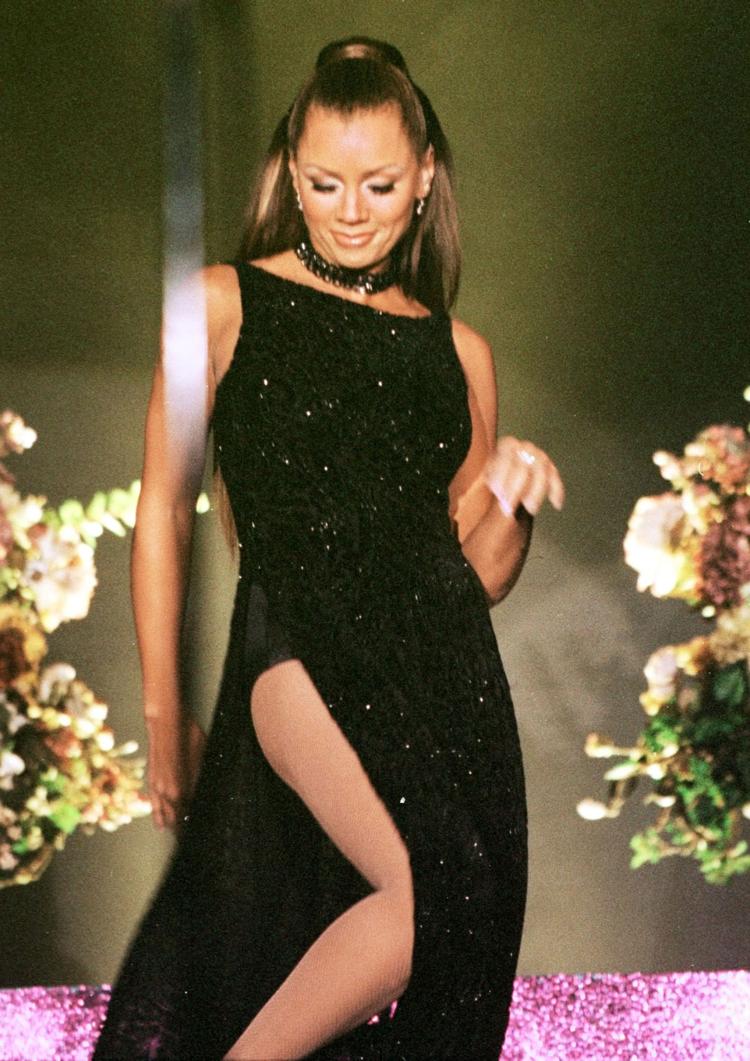 SNOW.23720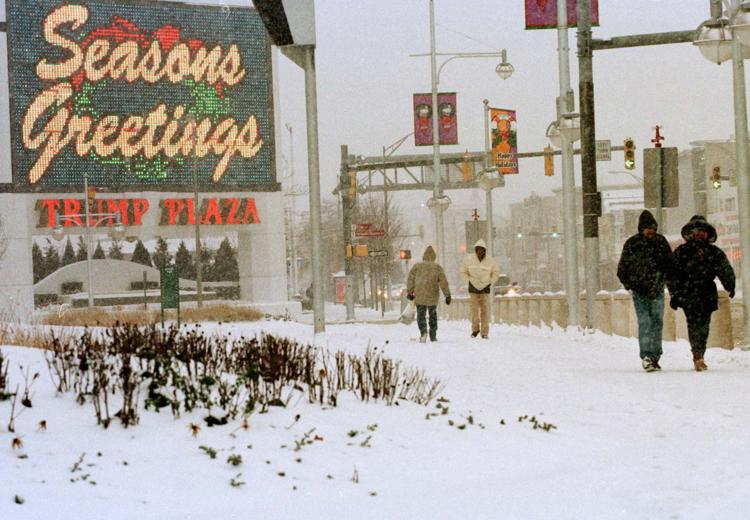 Couric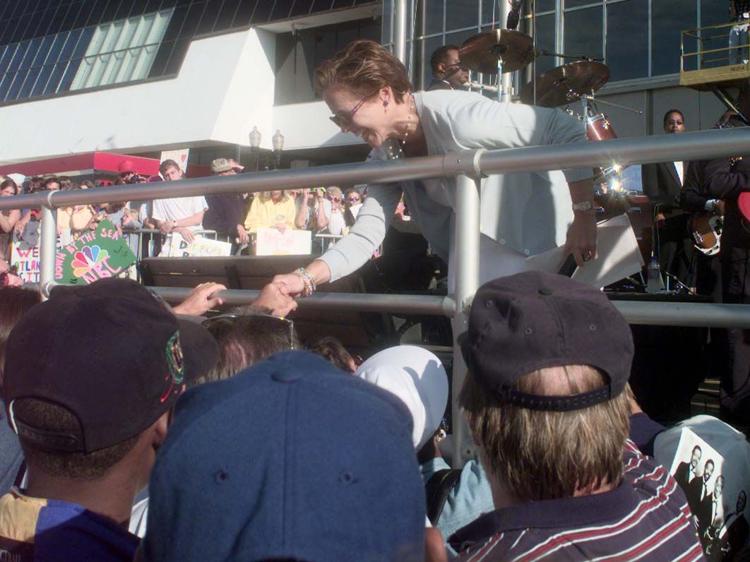 TODAY.33794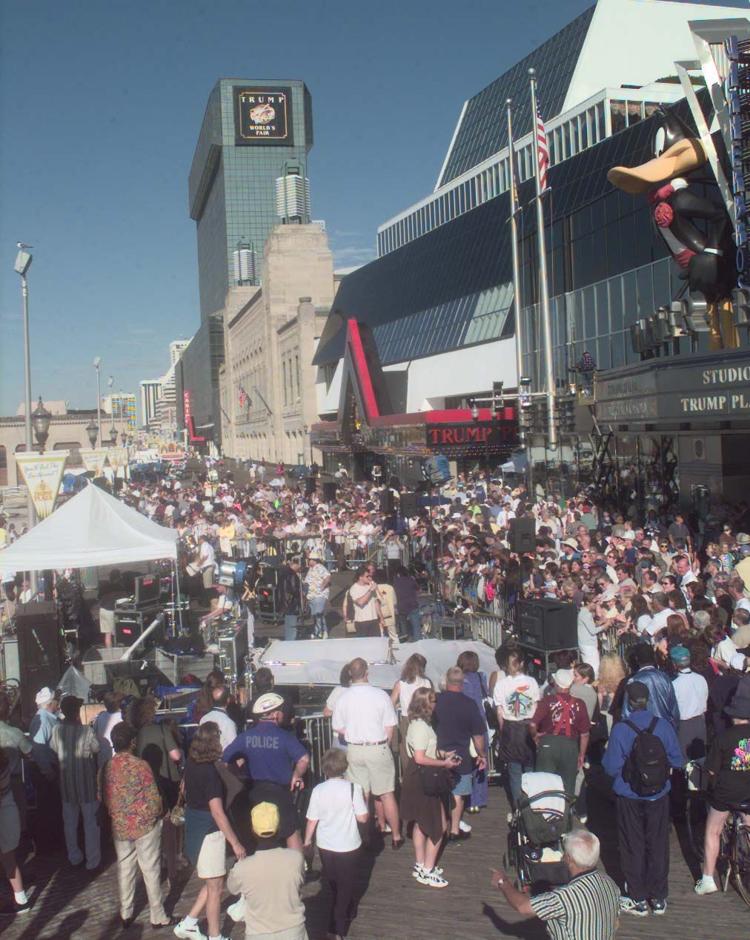 LOCAL 54.36792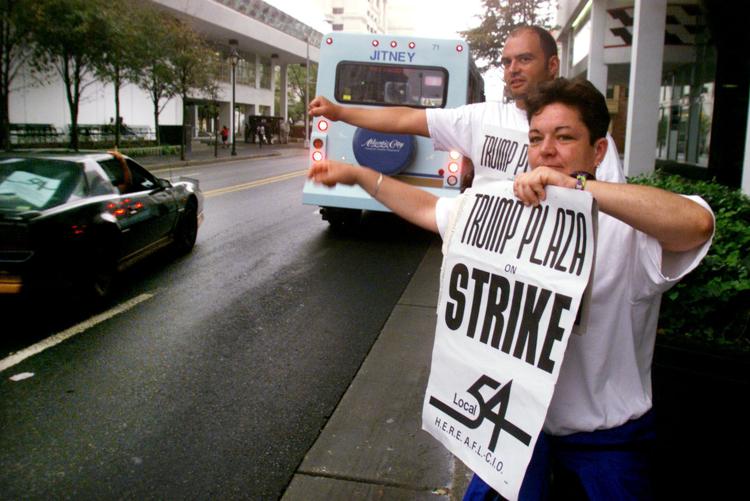 SALE.38145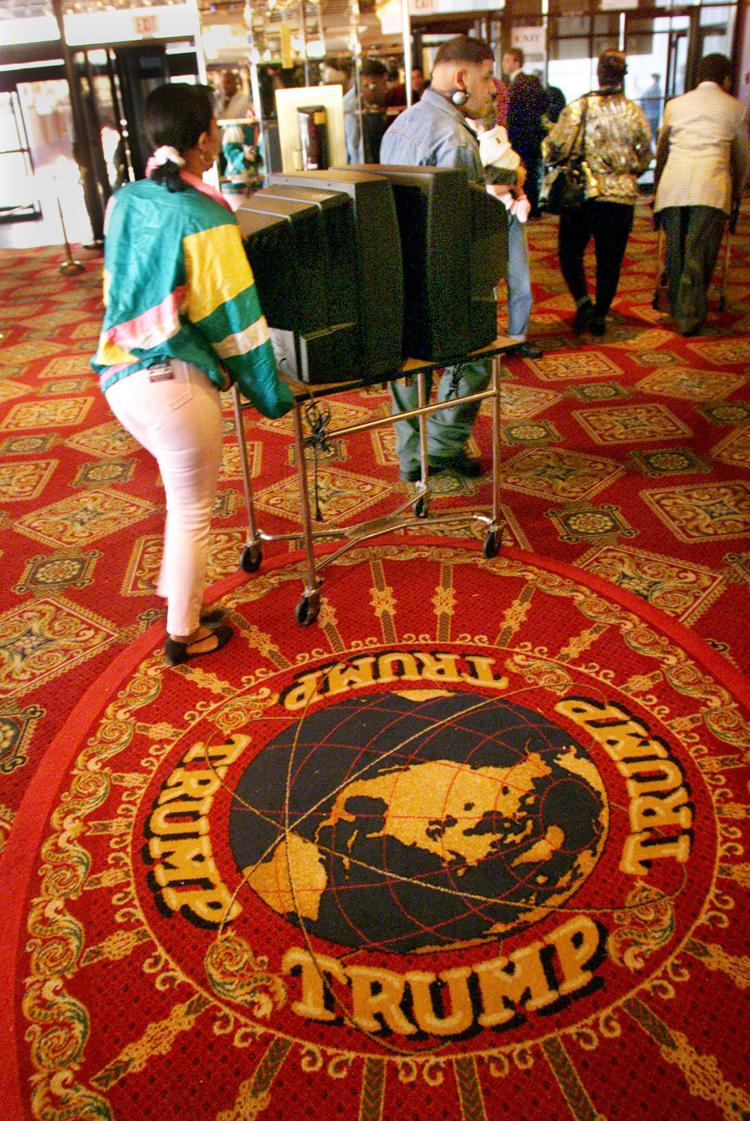 SALE.38152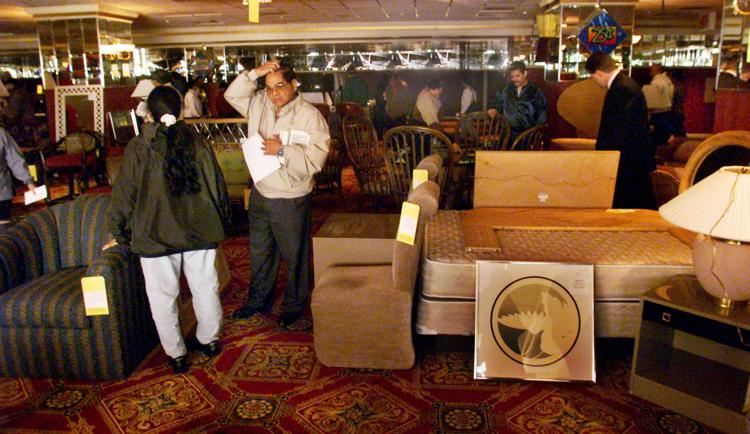 BAYWATCH.49571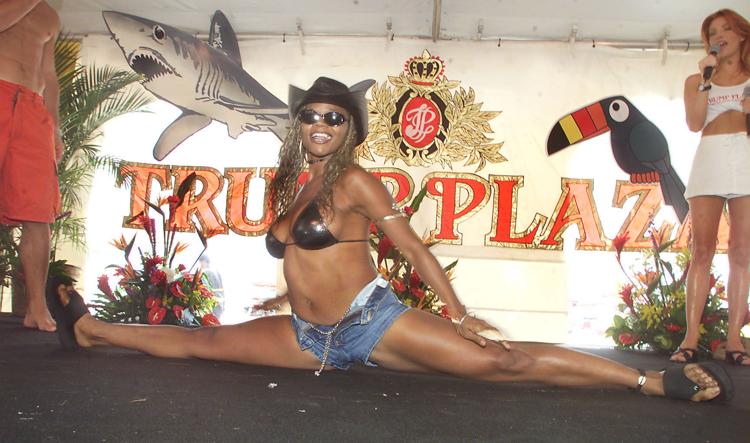 WORLDSFAIR.40852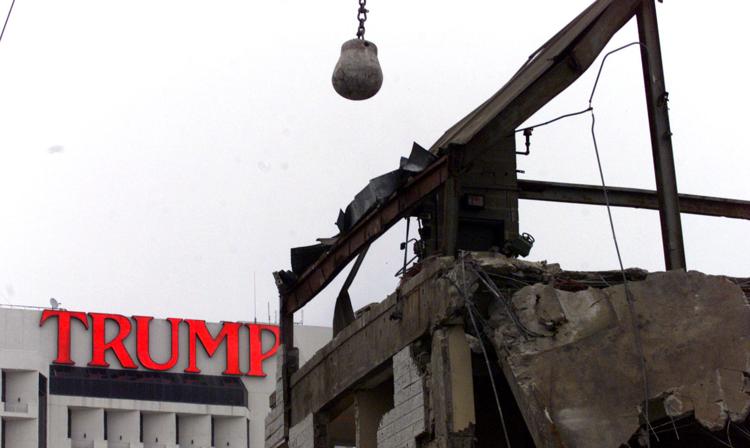 CASINOLIFE.47809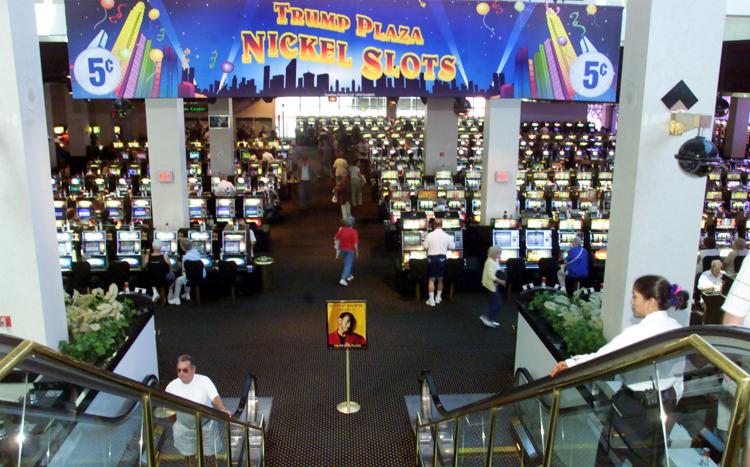 CASINO.49831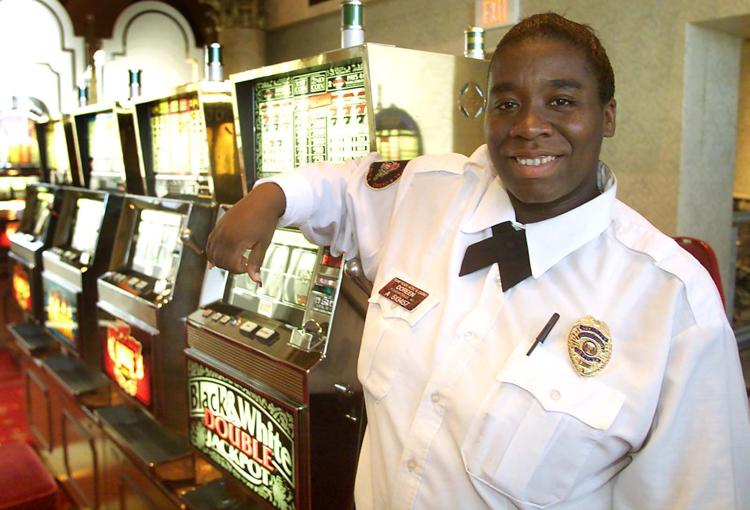 OCEANS11.55885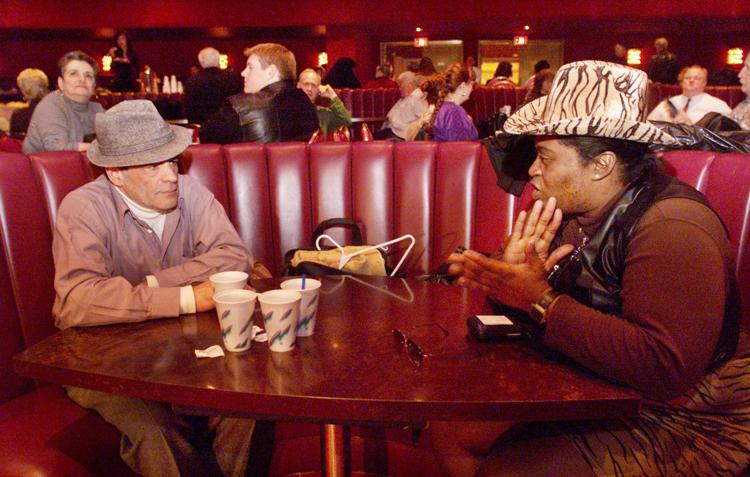 HARKNESS.57698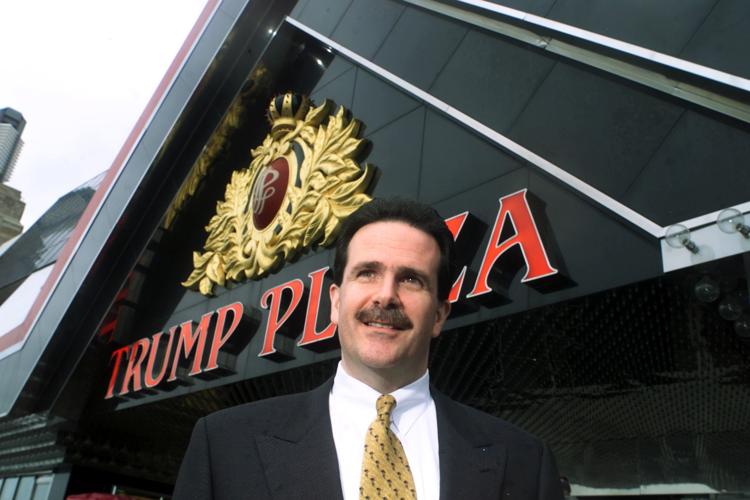 CELEBRATE1.61666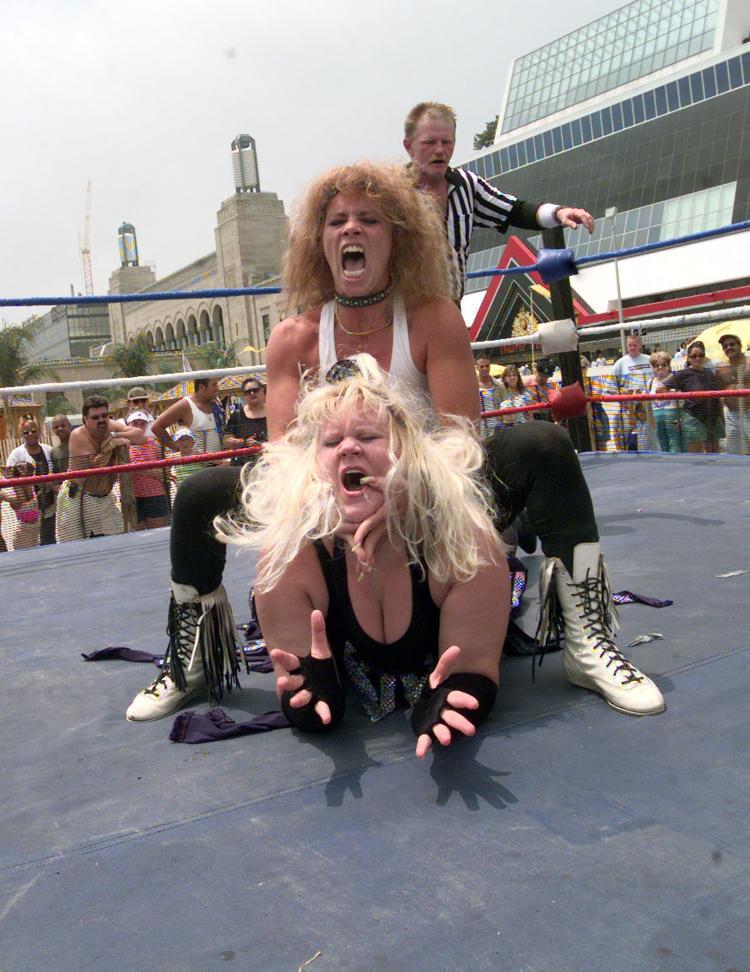 WARNERBROS.68362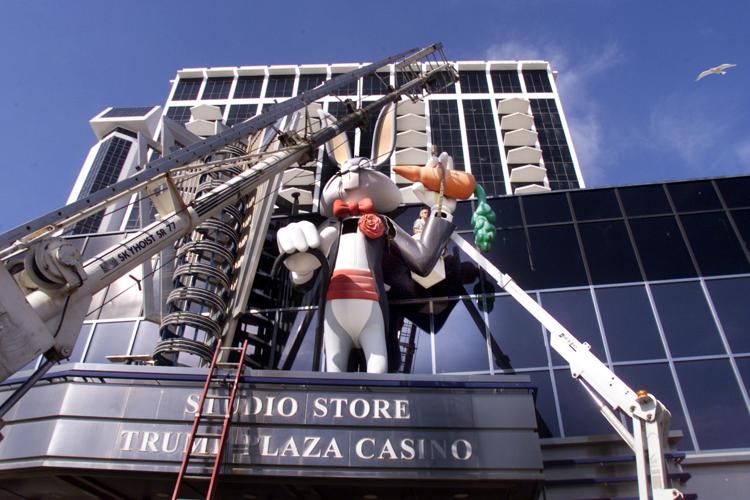 OCEAN.70362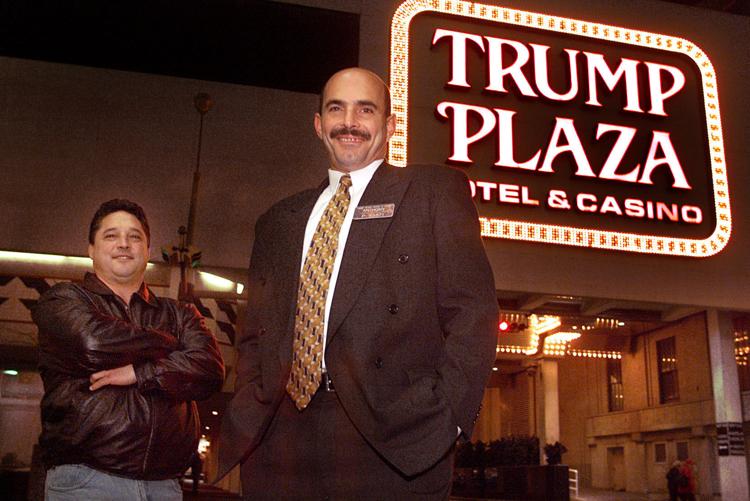 STOCK_PLAZA.76698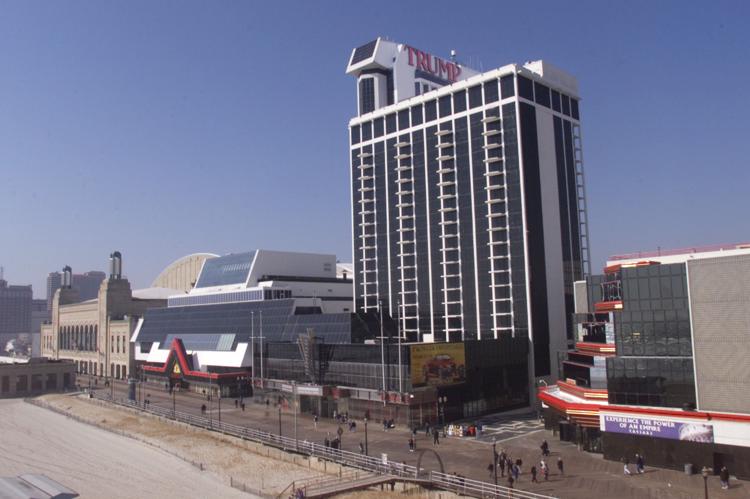 SNOW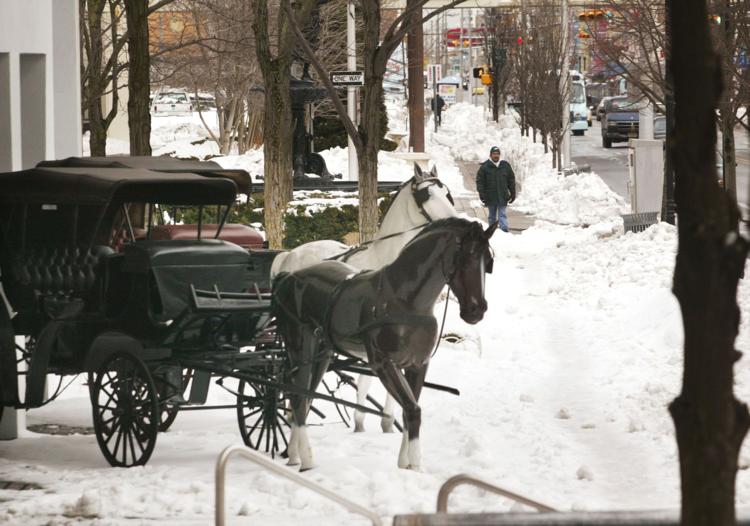 BUSTRIP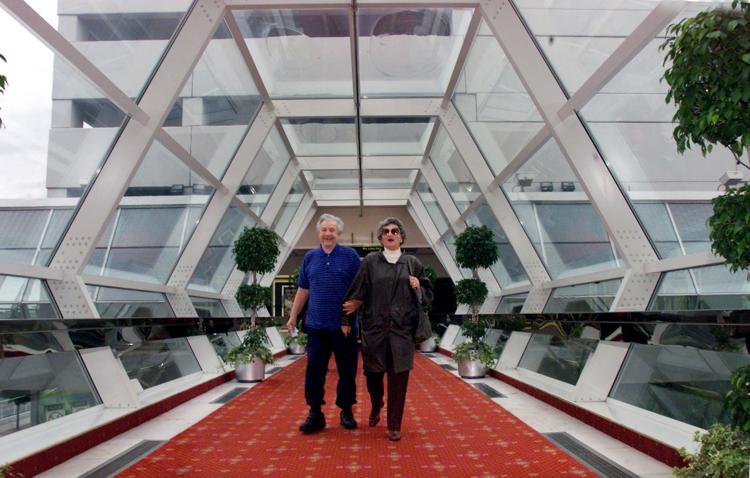 ACTHEME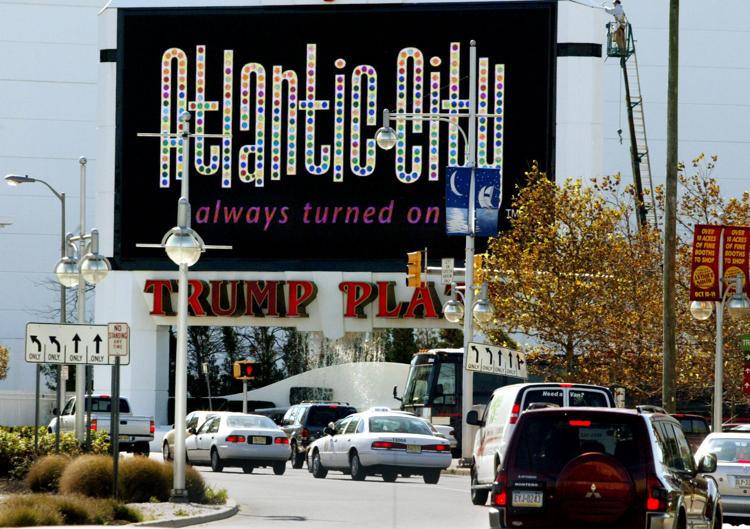 Missa Parade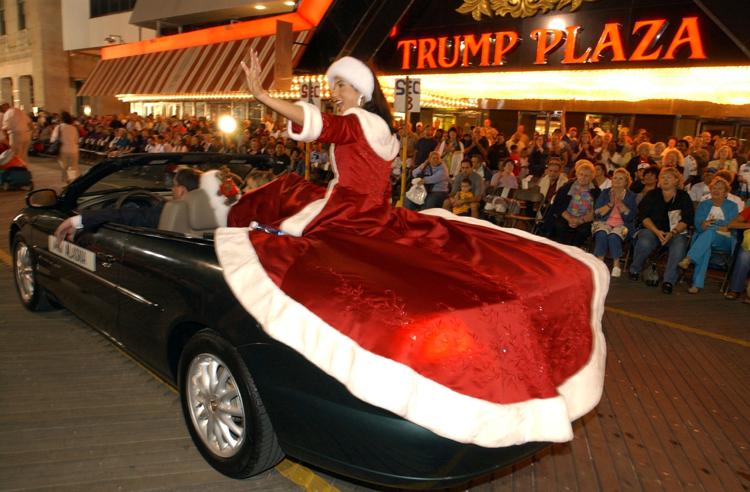 trump plaza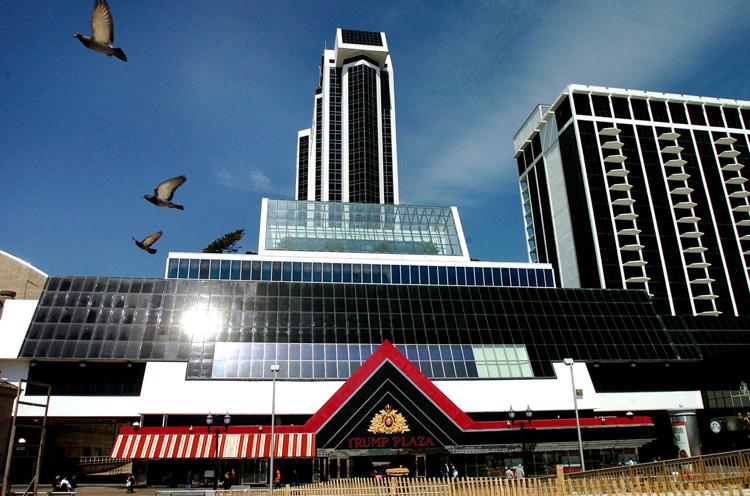 TRUMPPROPERTIES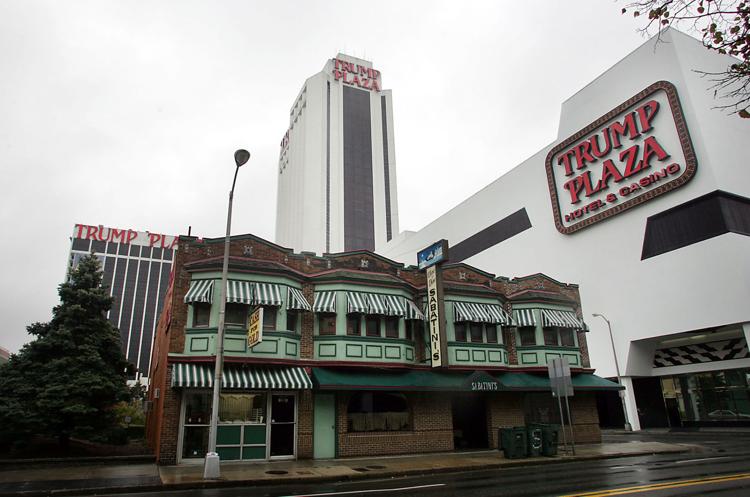 ATS Beach Bars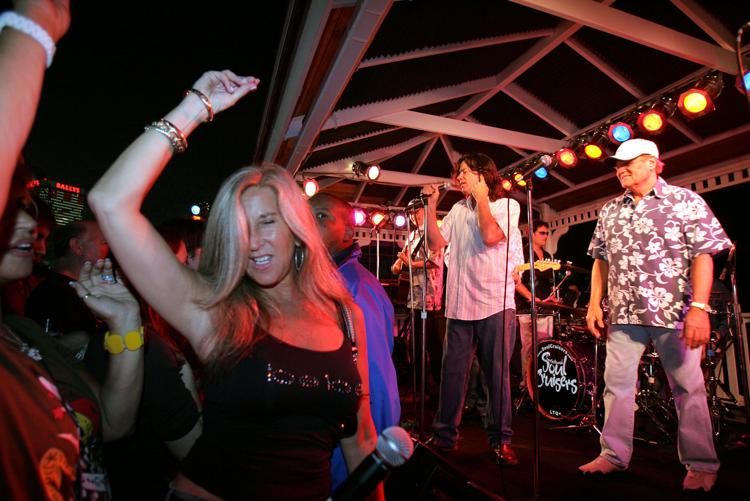 freestyle motorcross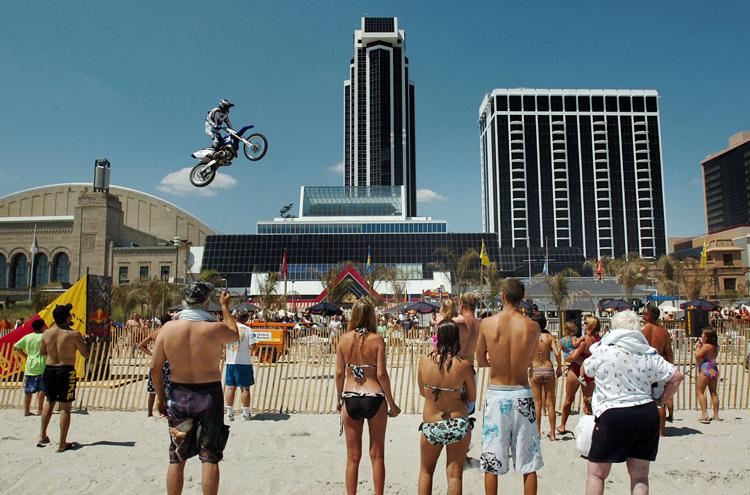 OXYGEN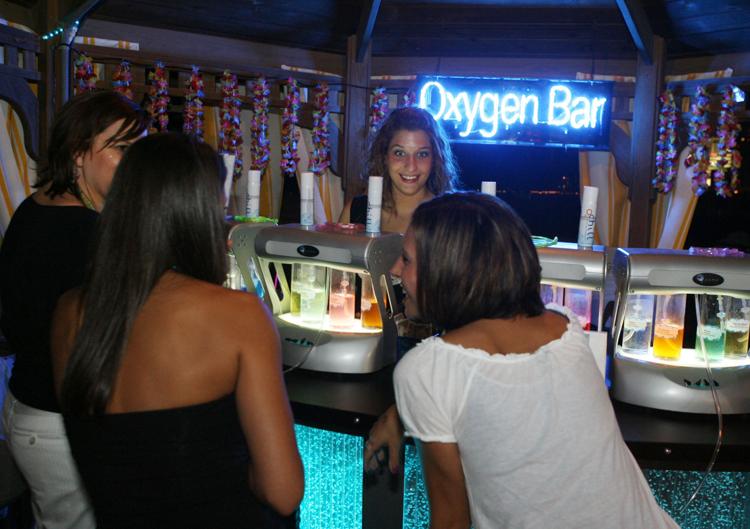 Cotillion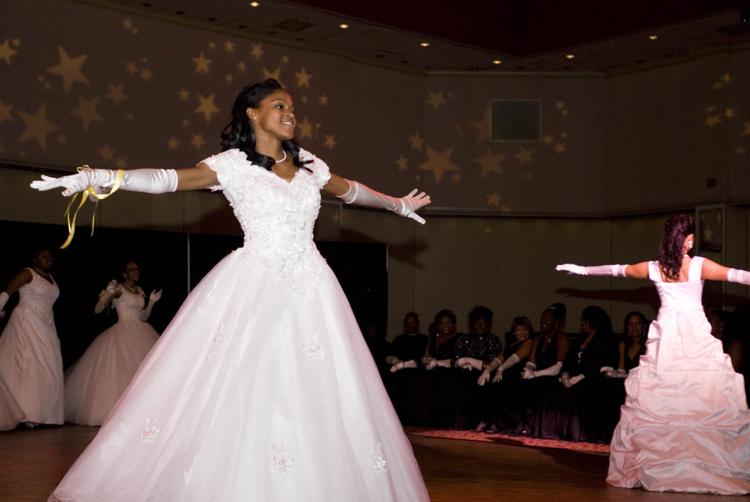 Blackjack Tourney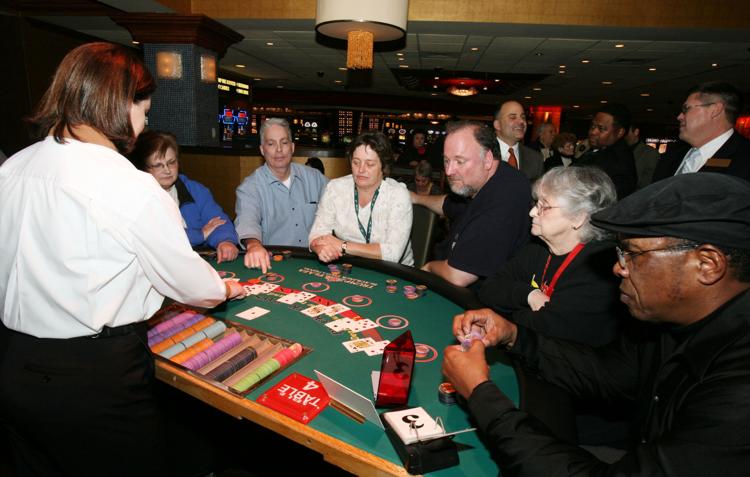 hotdogcontest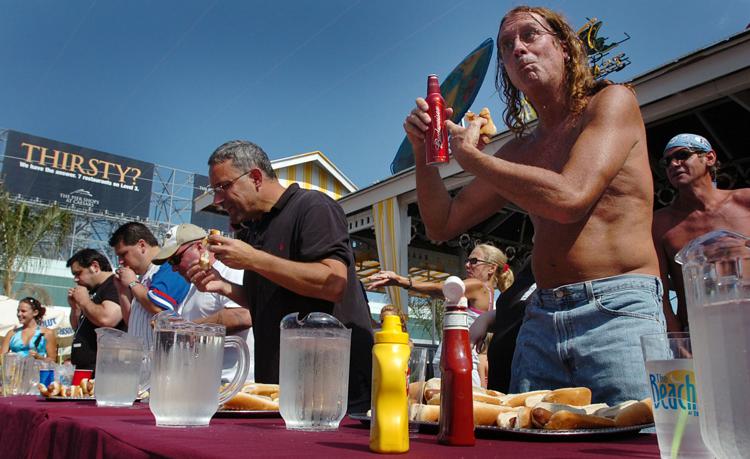 trump casinos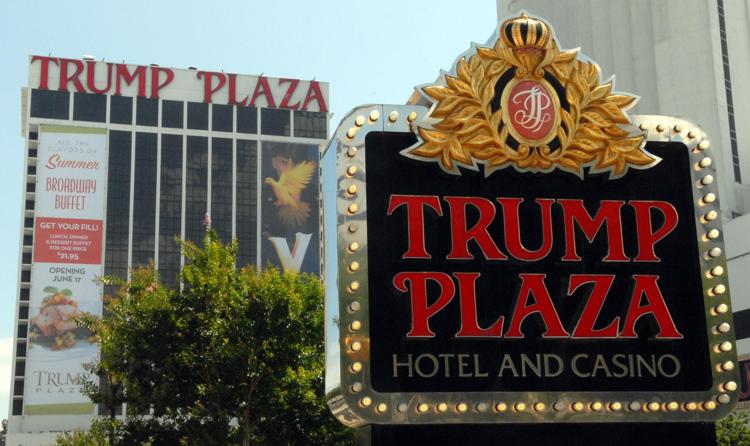 No AC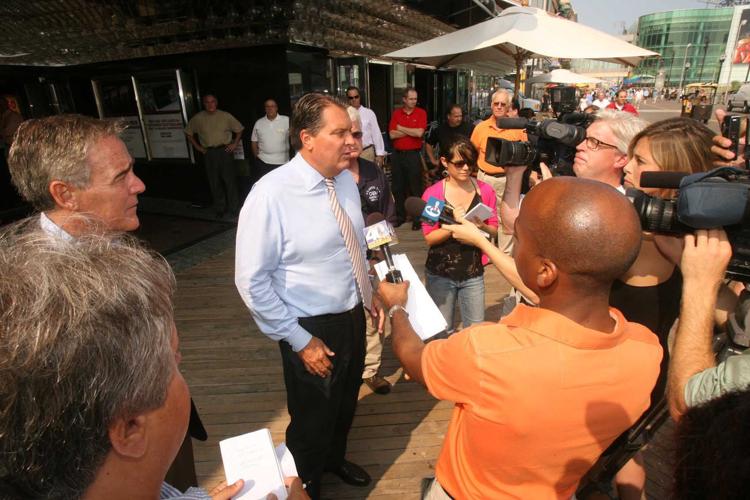 No AC folo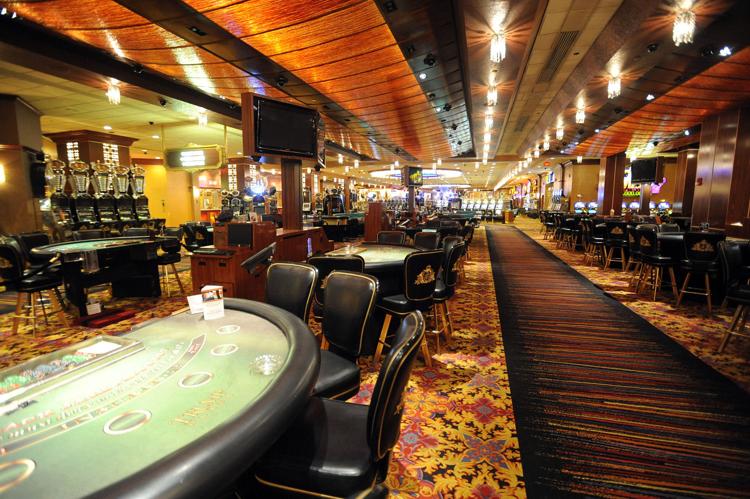 No AC folo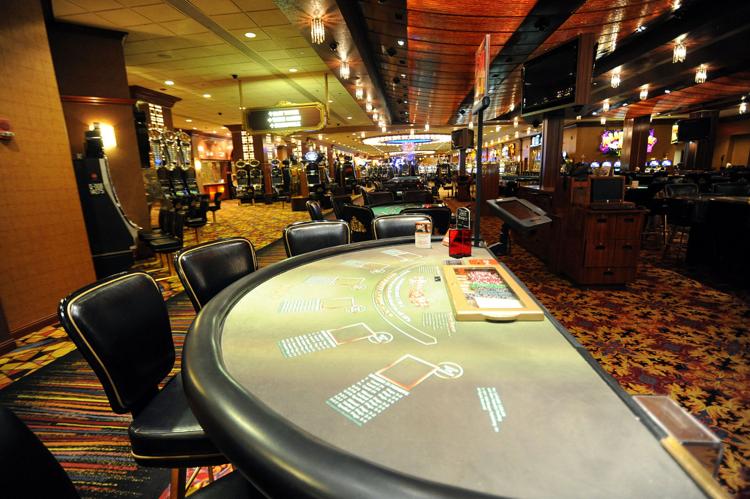 sandy prep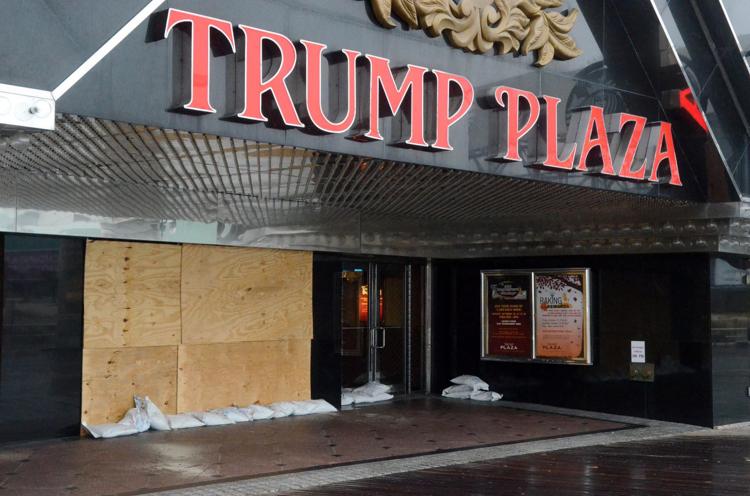 trump plaza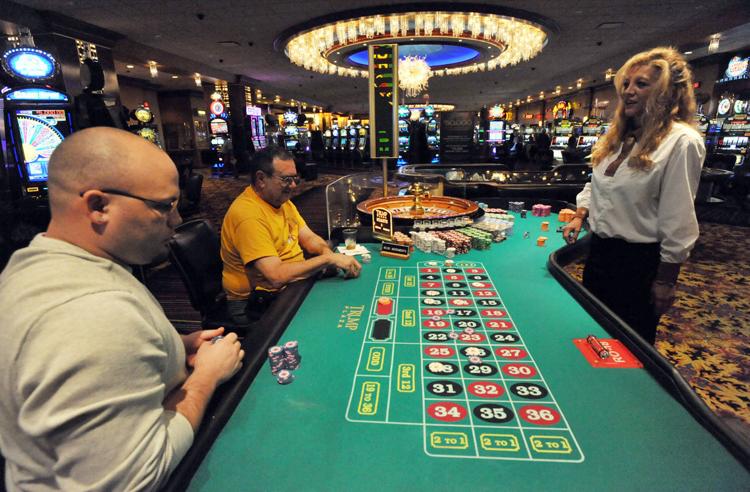 AC Casino closing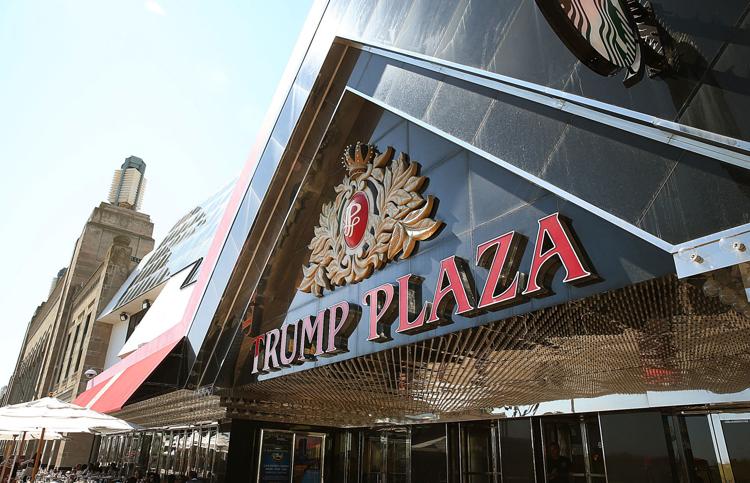 COKING HOME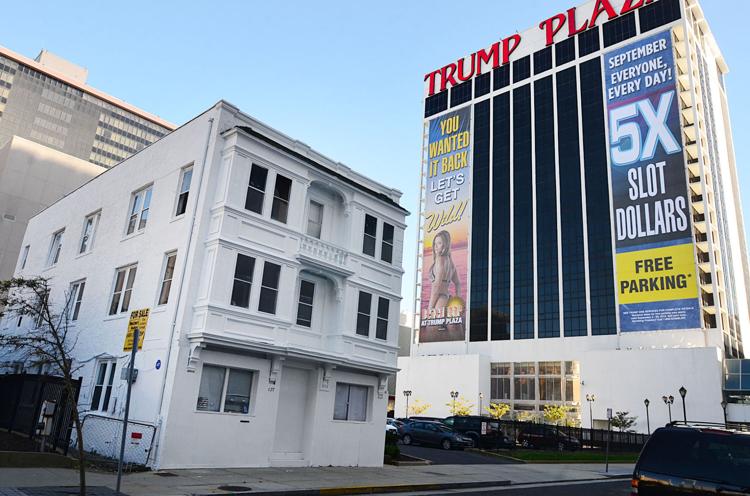 Trump Plaza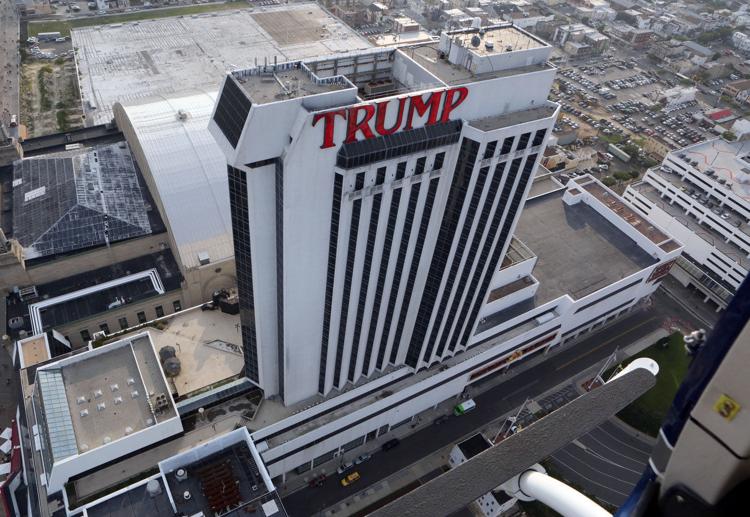 PLAZA CLOSING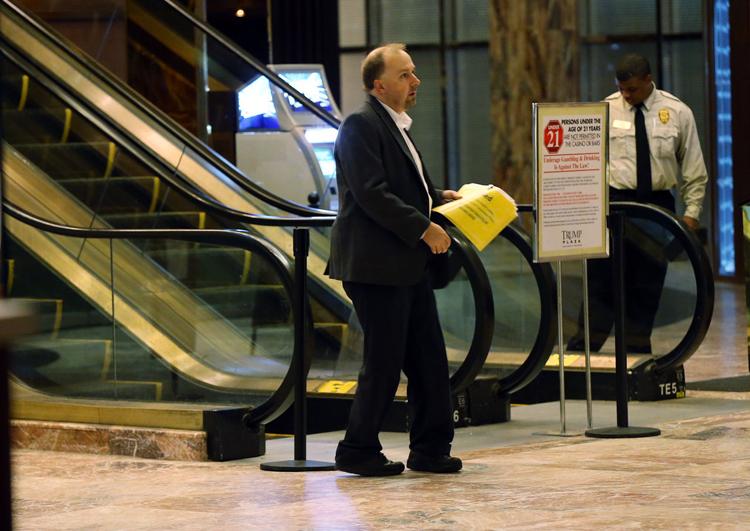 PLAZA CLOSING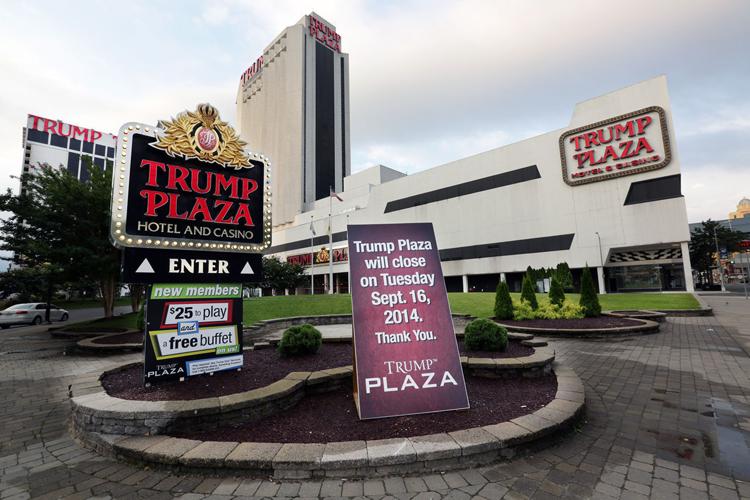 Plaza Closes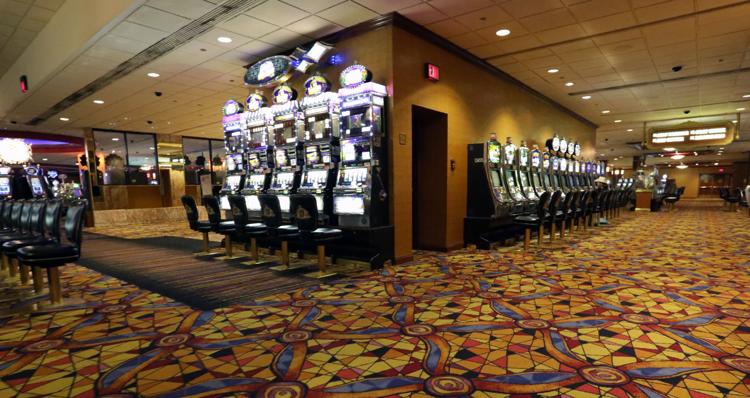 Plaz Closing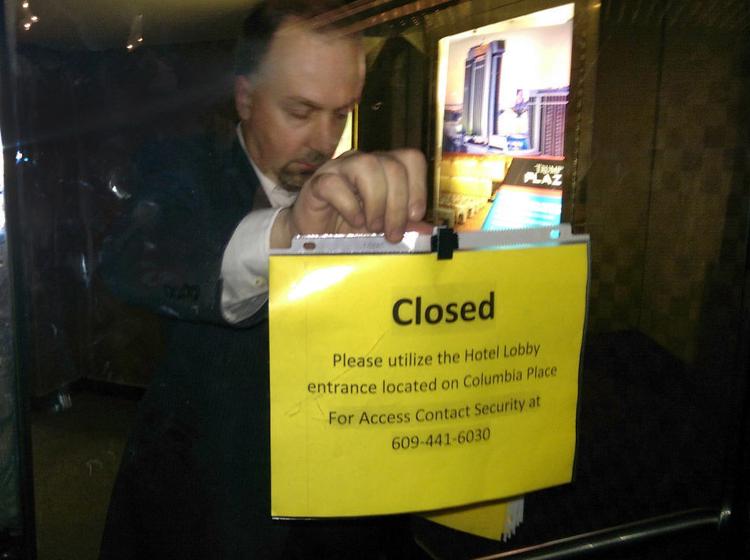 PLAZA CLOSING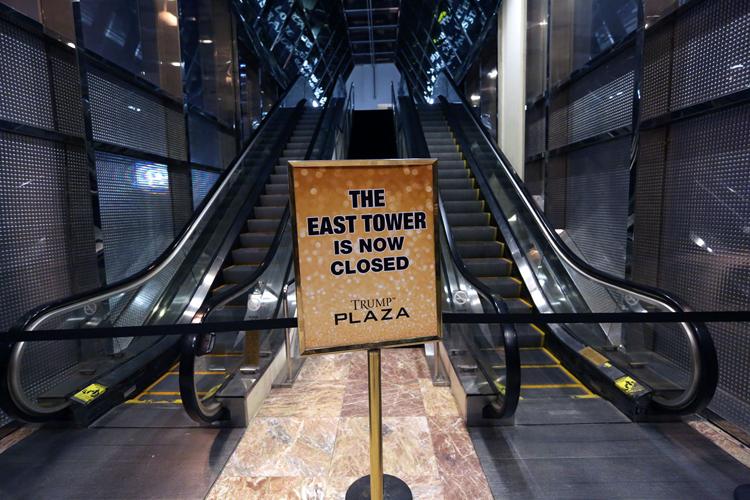 Trump Letters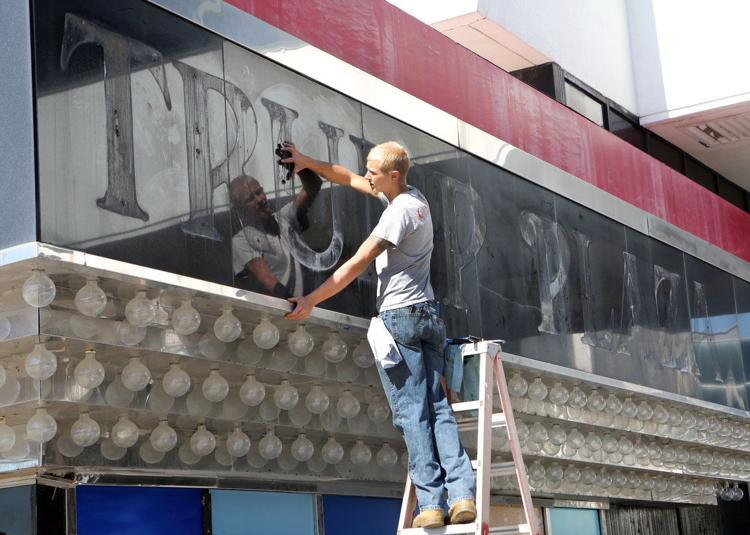 Trump Letters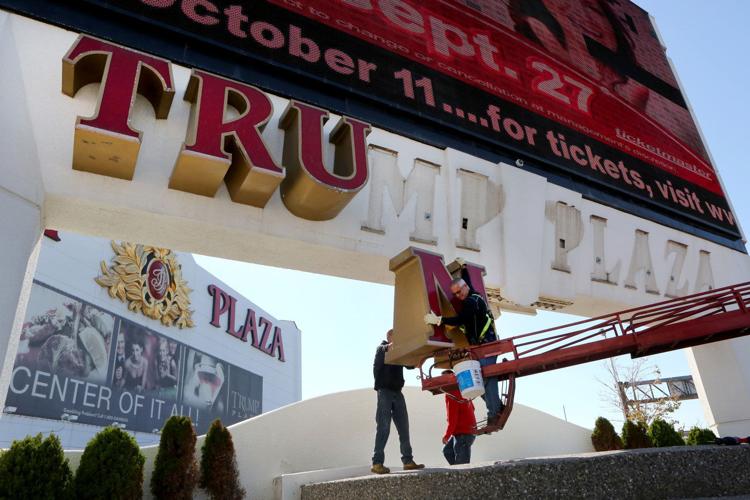 Trump Letters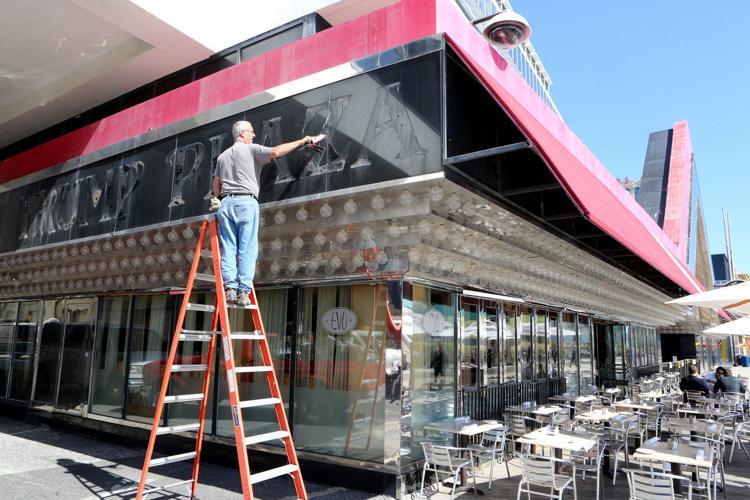 Trump Letters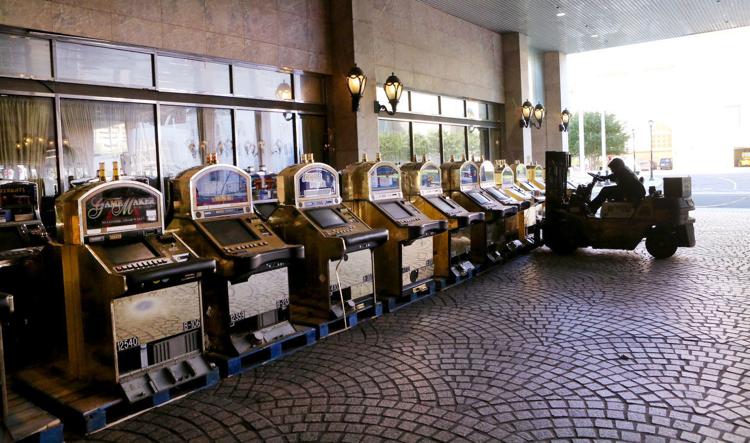 Trump Letters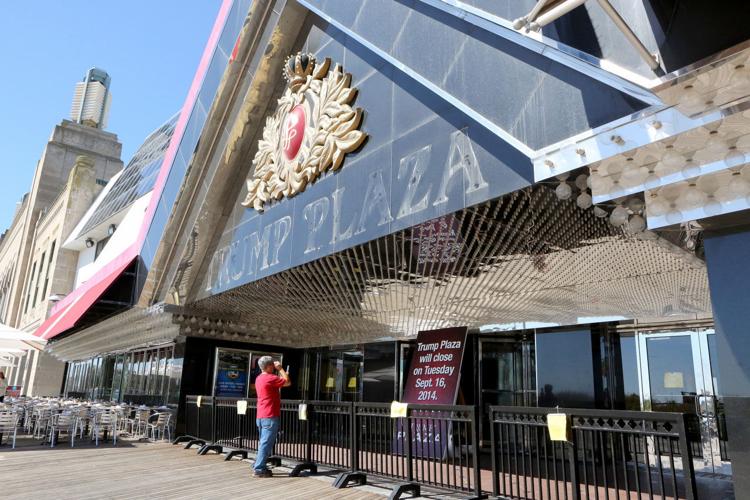 Coking House
Coking House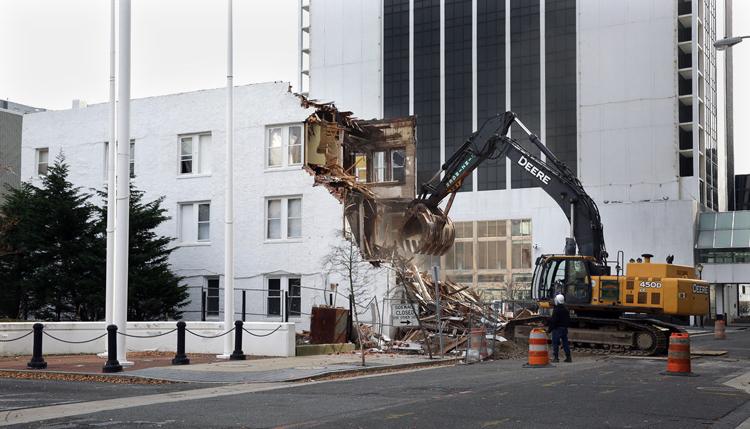 Dark Casinos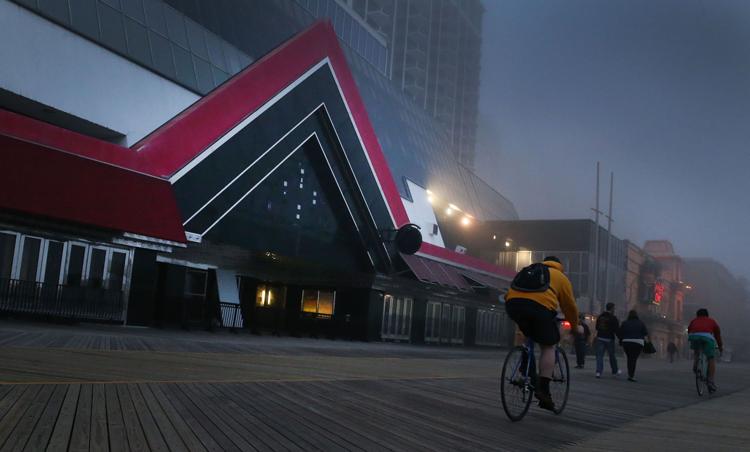 Trump Sign covered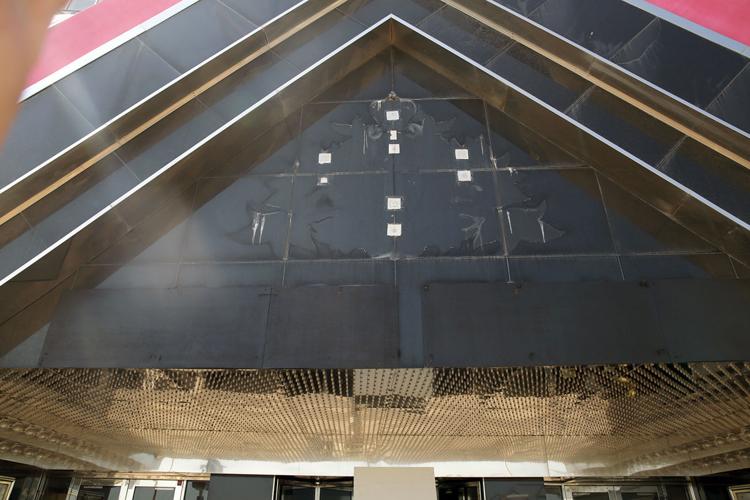 Trump Plaza to be razed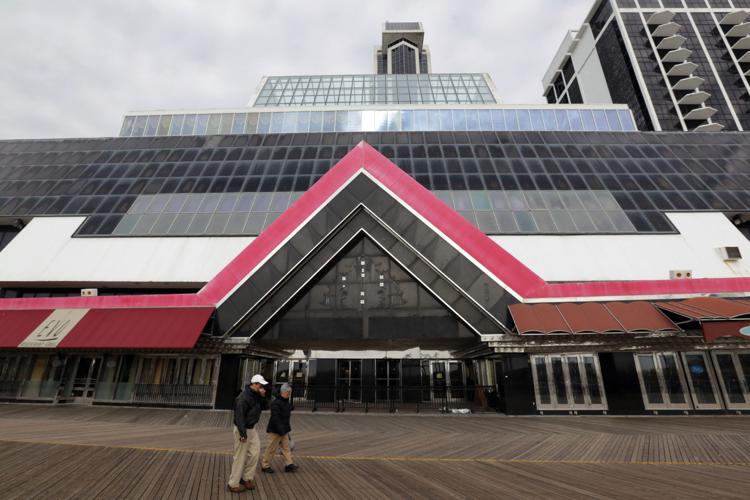 Trump Plaza to be razed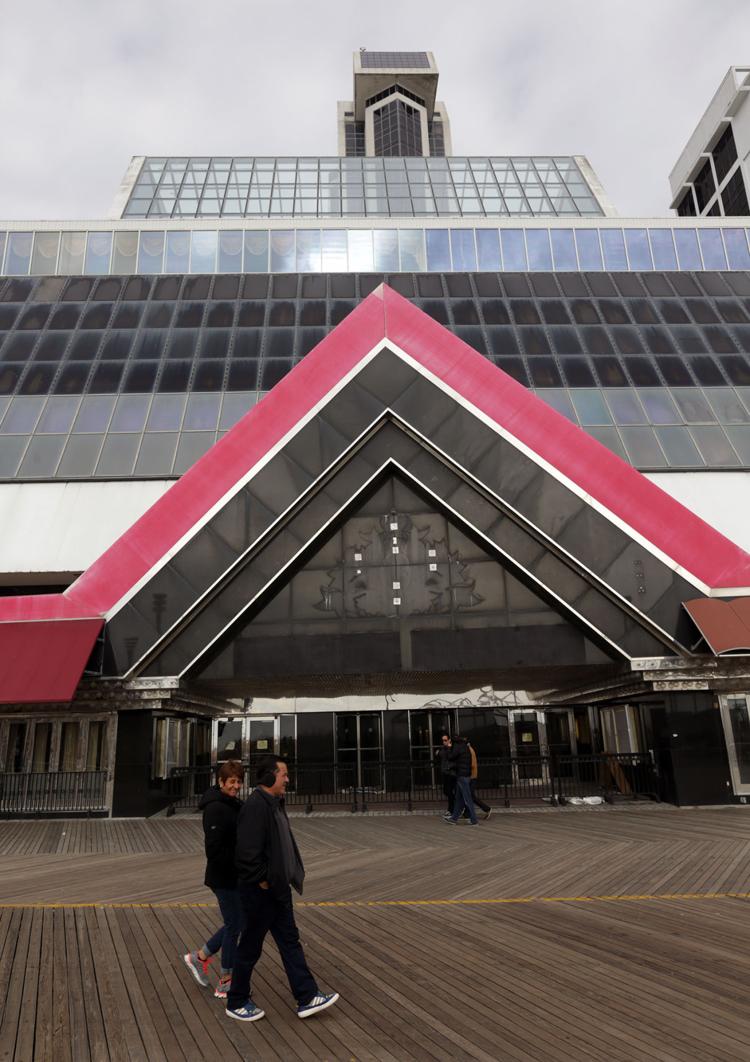 022817_nws_plaza07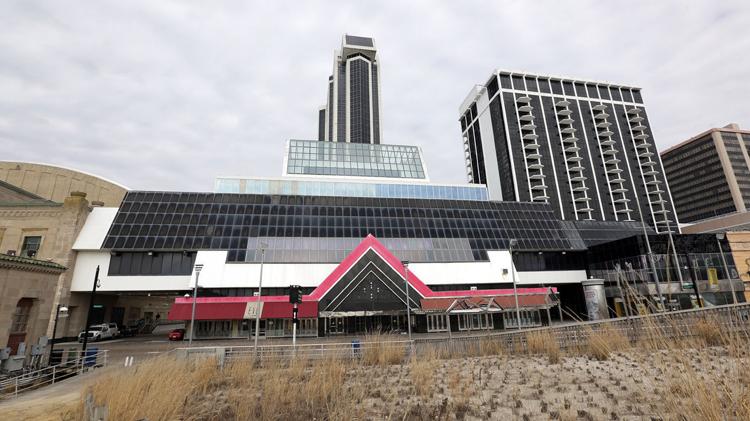 Trump Plaza to be razed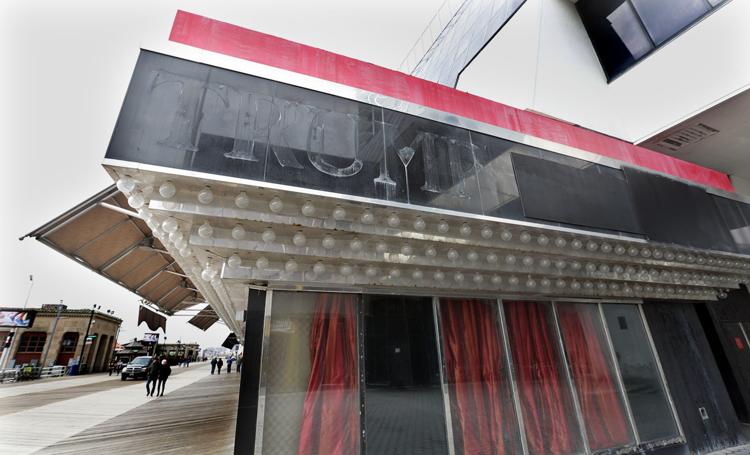 Trump Plaza to be razed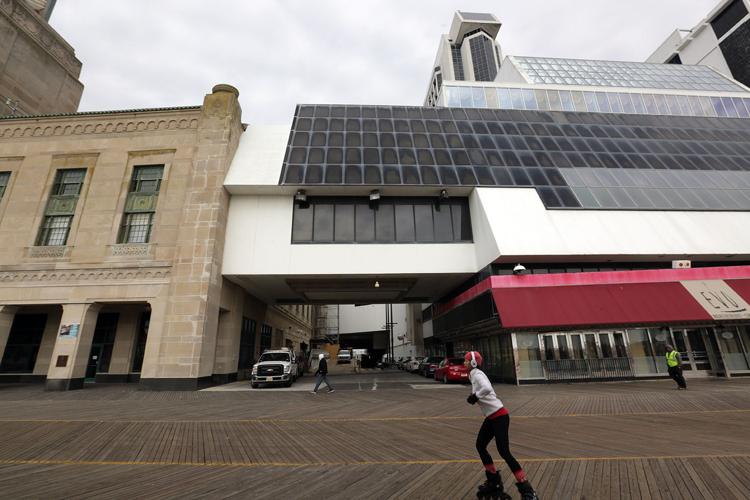 Trump Plaza to be razed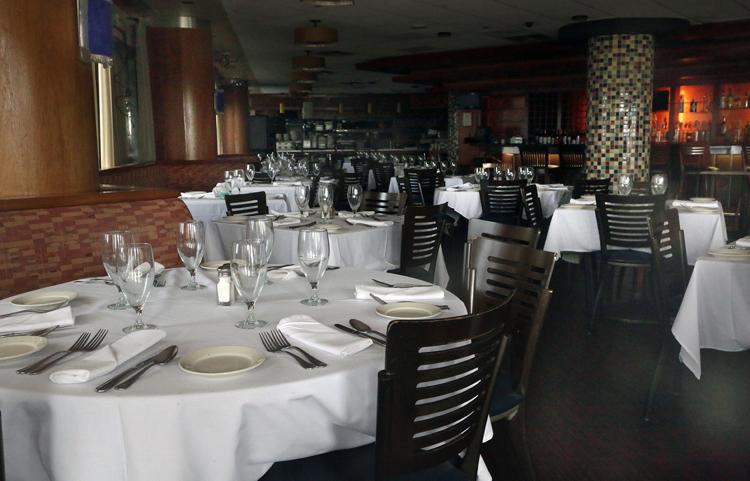 Trump Plaza to be razed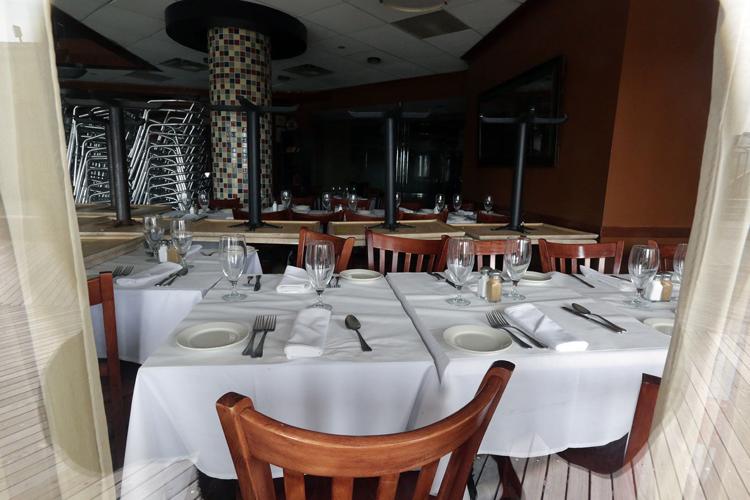 Plaza damage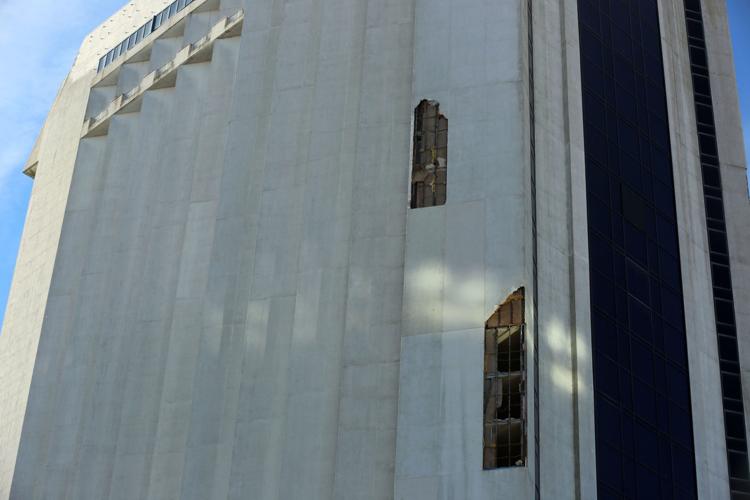 Johnson said she watched as developers in Brooklyn turned a profit from housing the homeless and saw no reason why the Atlantic Club owners could not do the same thing.
"Homelessness is a business," she said.
Her idea was to have some type of public-private collaboration in which Atlantic City's homeless could receive vocational training using the Atlantic Club's existing resources. She envisioned a culinary class or a program where people could learn a trade.
"It's a crying shame," said Johnson while motioning toward the empty building. "Everything is already there. They have all these buildings and don't use them."
Back on the tram car, Smith said while the empty properties draw questions from people, he prefers to focus on the positive things happening in Atlantic City. He said convincing people Atlantic City is moving in the right direction is not difficult once they are on the tram car.
"Not after I speak to them," said Smith. "They get (the negative) from other people or they see it (in the news). We get bad publicity from other papers, and that's where it's coming from. Not when they get here and they say, 'Wow, it's not what I thought.' I mean, look how beautiful this place is now."