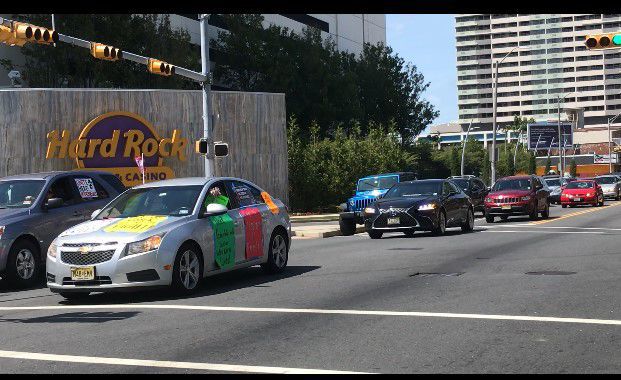 ATLANTIC CITY — Thousands of casino union workers are in danger of losing their health benefits at the end of the month, even with the gambling halls ready to resume business July 2.
On Wednesday morning, union members from Unite Here Local 54 drove up and down Pacific Avenue, protesting the potential loss of benefits.
Donna DeCaprio, secretary and treasurer of Local 54, said the union covered health benefits for members in April, May and June, but those reserves are depleted. She said the casino operators would not be taking on a significant financial burden by paying for workers' health benefits since they would be eligible for a federal employee retention tax credit of up to $5,000 per employee.
"Caesars (Entertainment Corp.) and MGM (Resorts International) are the market leaders in this industry, and they need to stand up and lead," DeCaprio said. "They need to do the right thing."
All of Atlantic City's nine casino properties, or their parent companies, extended health insurance benefits for most employees since being forced to close March 16 to mitigate the spread of the novel coronavirus.
Contact: 609-272-7222
Twitter @ACPressDanzis
Be the first to know
Get local news delivered to your inbox!