ATLANTIC CITY — Hard Rock Hotel & Casino executives challenged their staff to up their game in the new year — offering cash, prizes and bonuses as an incentive — during an employee town hall Thursday morning.
Afterward, the company's chief executive requested the same from local leaders.
The reasoning behind both, albeit cliche, was similar: A rising tide lifts all boats.
Hard Rock International Chairman and CEO of Seminole Gaming Jim Allen made headlines last year when he said he was disappointed in the direction of Atlantic City. Allen reiterated his point Thursday that improvements are sorely needed in the city in order for everyone to benefit.
The state Senate approved a bill Thursday permitting graduates of drug court to be eligible …
"I'm afraid that if the image of Atlantic City doesn't change, then continued reinvestment into Atlantic City is going to be a significant challenge," he said.
The transformation of the former Trump Taj Mahal Casino Resort into the Hard Rock in 2018 required a more than $500 million investment.
Allen, who began his decades-long casino gaming career at Bally's Park Place, went on to say that if "the city and the Casino Reinvestment Development Authority and the State of New Jersey do not come together — if they think the last recession in Atlantic City was a challenge, the next one is going to be tenfold."
Part of the problem is an apparent apathy toward smaller issues that local leaders can control, such as broken streetlights and criminal behavior along Pacific Avenue, Allen said.
ATLANTIC CITY — Since the introduction of casinos in 1978, the gaming industry in Atlantic C…
"We don't understand why there's not a sense of urgency to fix these things," he said. "It just seems as though no one cares. … We've got to do something."
The looming merger of casino companies Eldorado Resorts Inc. and Caesars Entertainment Corp., combined with the increase in regional gaming competition in Pennsylvania and New York, could prove to be significant market disruptions for Atlantic City. Coming off a fourth consecutive year of total gaming revenue increases, Atlantic City's resiliency may be tested in 2020.
Allen is not alone in his assessment of Atlantic City among casino executives. During an executive forum in 2019, the consensus from nearly all of the casino heads present was that the city had to do better.
At the time, Mark Giannantonio, president and CEO of Resorts Casino Hotel, said point blank: "Perception is reality."
Marcus Glover, president and COO of Borgata Hotel Casino & Spa, said during the forum Atlantic City needs to figure out how to "not be in the crosshairs" of negative attention.
"We have social issues in Atlantic City," said Steve Callender, president of the Casino Association of New Jersey and senior vice president of Eastern regional operations for Tropicana Atlantic City's parent company, Eldorado Resorts, in early 2019. "It's not a great situation, and it needs to be addressed. It hurts our businesses, and it frightens our customers."
Allen said he is hopeful Mayor Marty Small Sr. can make a positive impact on the city before it is too late. He also made it clear during the employee town hall that Hard Rock is "committed to Atlantic City" and is not going anywhere.
"We're fearful. And believe me, I understand that I catch a lot of negative comments when I become outspoken on this topic, similar to (Resorts Casino Hotel owner) Morris Bailey," he said. "But we're only outspoken because we understand (these issues) from a business standpoint."
Bailey has lent his support to a referendum effort to change the form of government in Atlantic City, along with Giannantonio, Unite Here Local 54 President Bob McDevitt and former state Sen. Ray Lesniak. A citywide special election will be held March 31 to vote for or against changing the government.
ATLANTIC CITY — Hard Rock's chief executive is not pleased with the condition of the city an…
On Thursday, Allen and other Hard Rock Atlantic City executives outlined the gains made by the property in the 18 months since it opened.
Joe Lupo, president of Hard Rock Atlantic City, noted that the casino had the largest market increases in net revenue ($27.8 million) and gross operating profit ($16.1 million) in the third quarter of 2019, a period that includes the busy summer months.
Hard Rock executives told staff members the focus in 2020 is on improving service, a detail they believe will continue to separate the property from others in town.
At the conclusion of the town hall inside the Hard Rock Live! Etess Arena, five Hard Rock employees were awarded a total of $45,000, including one Atlantic City resident, housekeeper Mavi Contreras, who took home $25,000. Three others were awarded trips to Hard Rock's new guitar-shaped hotel in Hollywood, Florida. Identical employee cash awards were handed out during an afternoon session. All front-line employees were given a minimum $250 bonus for the year.
Hard Rock Allen Meeting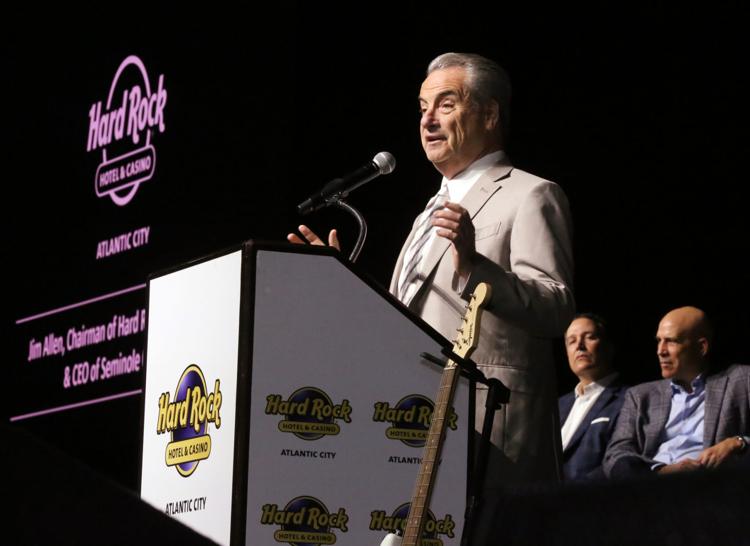 Hard Rock Allen Meeting
Hard Rock Allen Meeting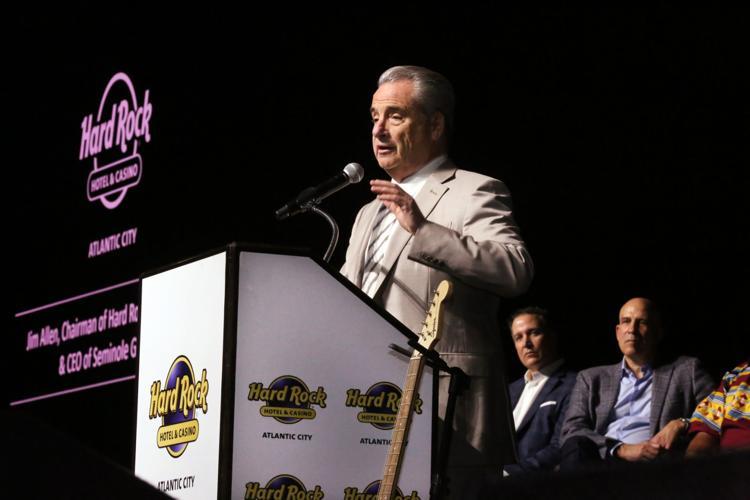 Hard Rock Allen Meeting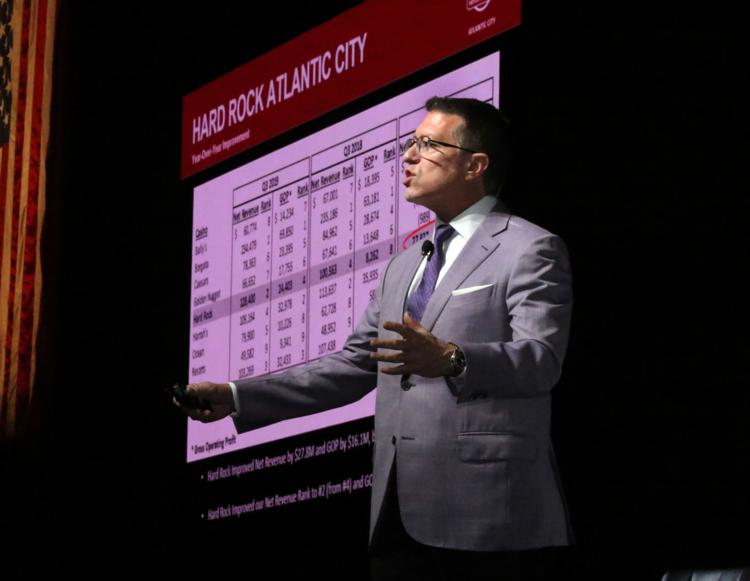 Hard Rock Allen Meeting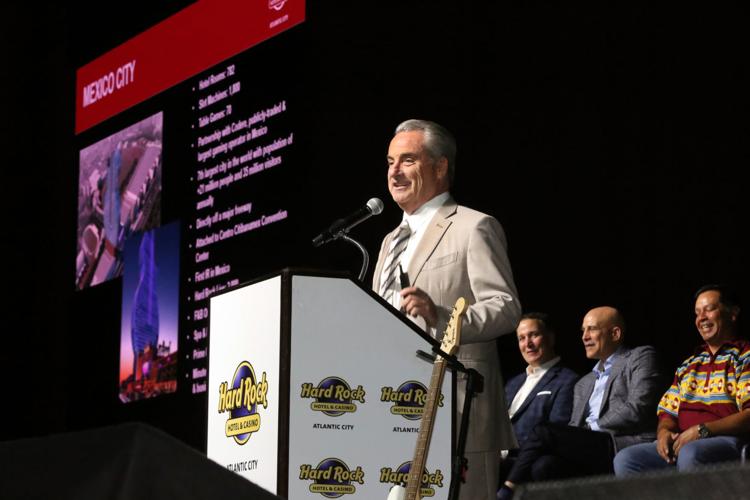 Hard Rock Allen Meeting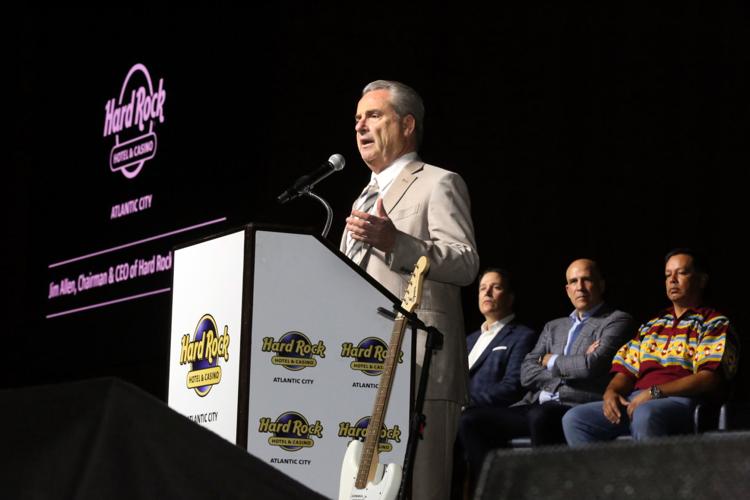 Hard Rock Allen Meeting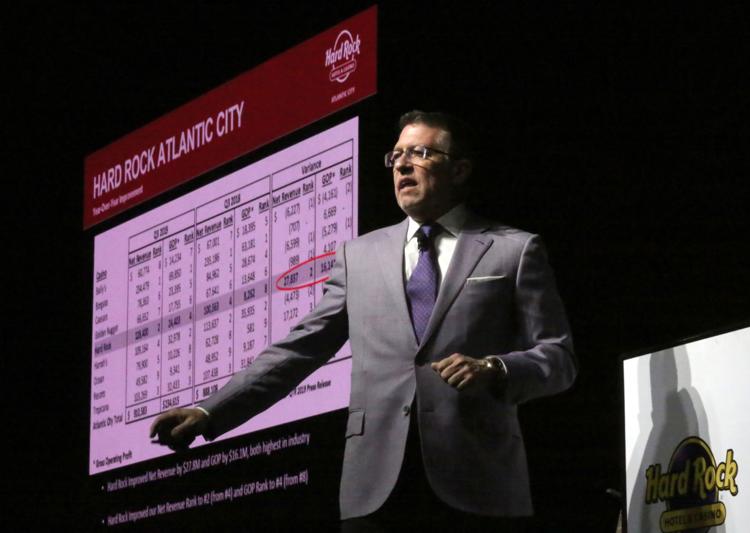 Hard Rock Allen Meeting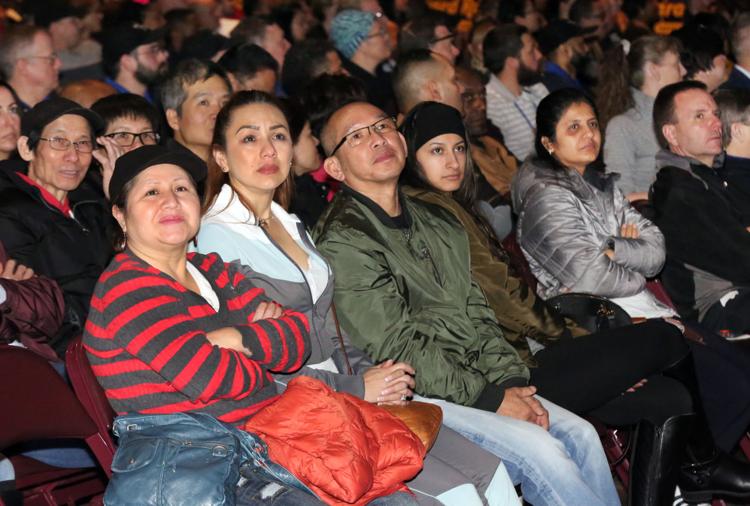 Hard Rock Allen Meeting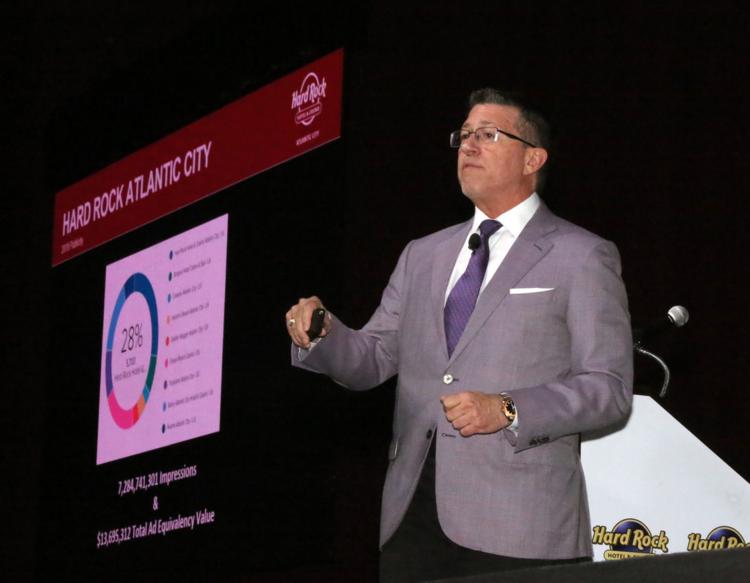 Hard Rock Allen Meeting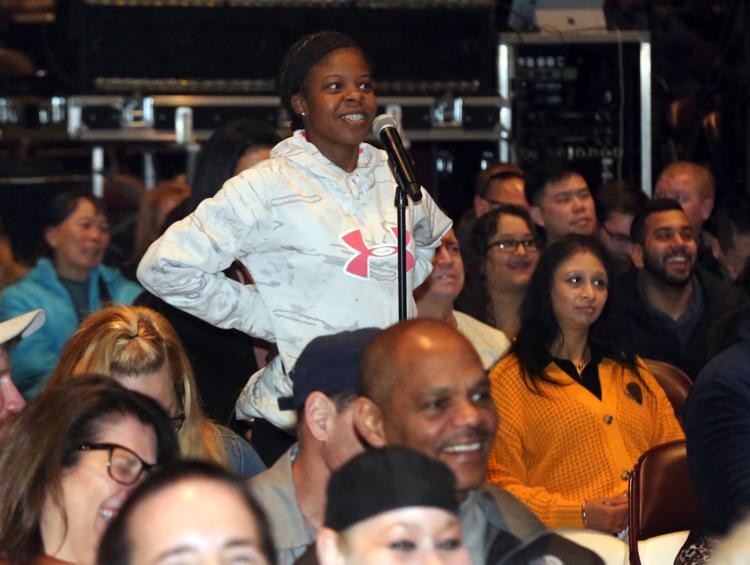 Hard Rock Allen Meeting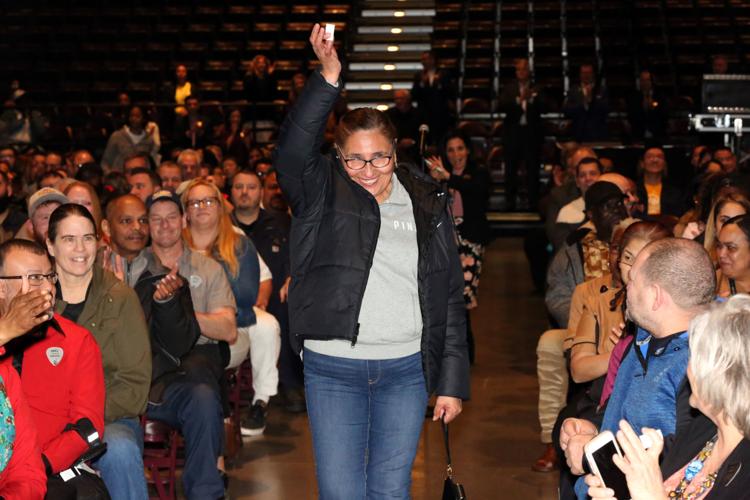 Hard Rock Allen Meeting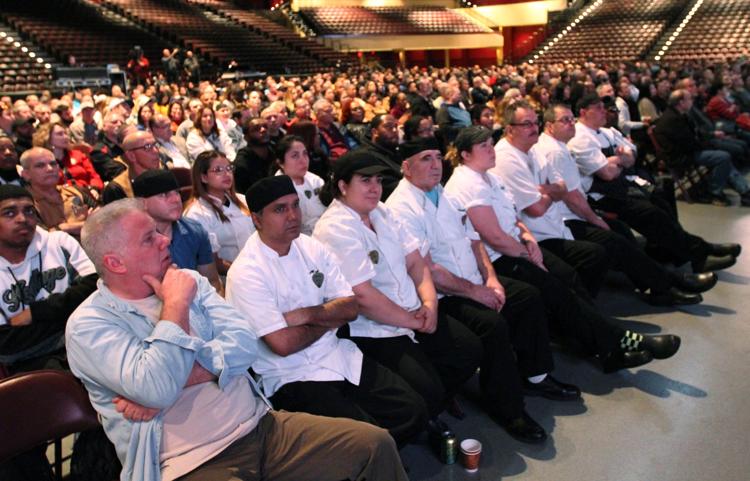 Hard Rock Allen Meeting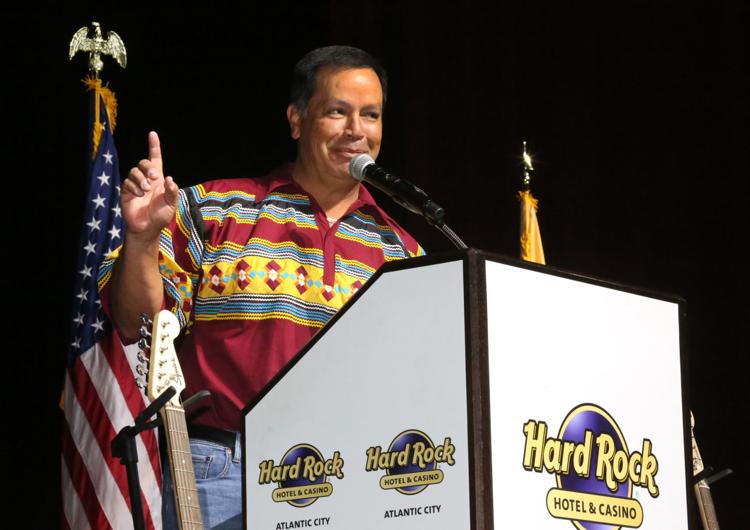 Hard Rock Allen Meeting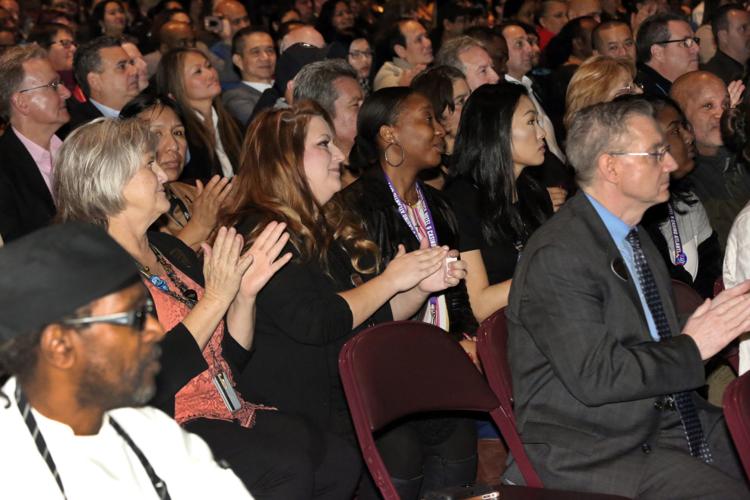 Hard Rock Allen Meeting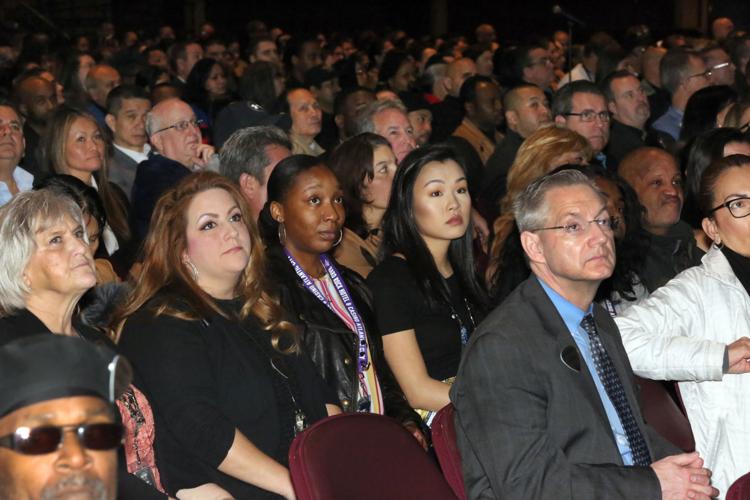 Contact: 609-272-7222
Twitter @ACPressDanzis
Be the first to know
Get local news delivered to your inbox!