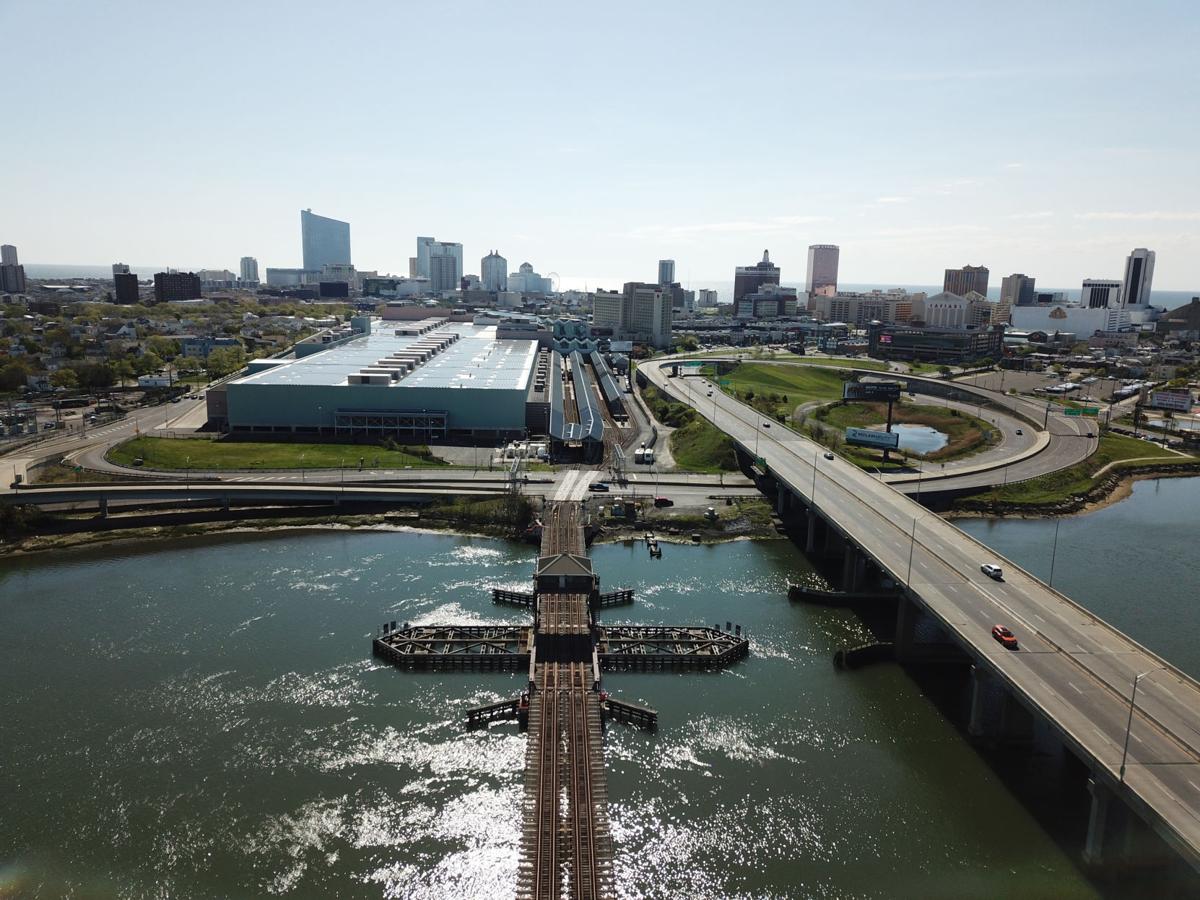 Two emergency casino relief bills introduced by state lawmakers during the peak of the coronavirus outbreak have not moved in weeks as South Jersey's largest economic engine totters under the weight of onerous restrictions and consumer health concerns.
The two pieces of legislation — S2400/A4032 and S2398/A4031 — were designed to provide Atlantic City's gaming industry some measure of financial relief after all nine casinos were shuttered in March to mitigate the spread of COVID-19.
But, even as lawmakers in Trenton have expedited and prioritized other COVID-related relief measures, the casino bills have stalled.
Casino executives have maintained the two pieces of legislation are critical to ensuring the industry can move forward. Prior to the March closures, Atlantic City's casinos had reported nearly two consecutive years of gaming revenue increases, spurred by the 2018 openings of Hard Rock Hotel & Casino Atlantic City and Ocean Casino Resort, as well as the introduction of legalized sports betting.
Steve Callender, president of the Casino Association of New Jersey and regional president of Caesars Entertainment Inc., said the relief is important for the industry and remains hopeful lawmakers will act.
ATLANTIC CITY — City Council adopted the 2020 municipal budget Wednesday night, delivering a…
"We still have a good chance to have some positive outcomes in this deal," Callender said Wednesday.
Assembly Majority Leader Louis Greenwald, D-Burlington, Camden, who sponsored both bills in his chamber, said Monday that stabilizing the state's casino industry remains a focus.
Greenwald said Trenton is keeping an eye on Atlantic City, as well as Las Vegas and other gaming jurisdictions, to gauge how COVID-19 is impacting consumer confidence in returning to casino resorts.
"It's just really a very fluid situation as the virus continues to change and how we manage the virus, while supporting the industry and trying to figure out what's the best way to move forward," he said. "We're really focused on how we can establish a strong and reliable consumer base that is managing the virus in a safe and efficient manner. So we learn more and more about this every day, and that's really kind of where it is."
One of the bills, S2400/A4032, was moved via emergency resolution by the state Senate in June and quickly passed. The Assembly has not taken up the bill, but Greenwald said he has been in discussion with Speaker Craig Coughlin, D-Middlesex, about the proposal.
ATLANTIC CITY — The Casino Reinvestment Development Authority provided $600,000 in funding T…
The legislation reduces gaming revenue taxes for one year, as well as eliminates hotel fees through the end of 2020, defers certain licensing fees and permanently allows for a 100% deduction of provisional gaming credits and coupons against gross revenues. The bill also allocates $100 million of COVID-19-related federal grant money to the state Economic Development Authority for small business assistance.
Based on recent industry performance, the proposed legislation could reduce the amount of casino-related taxes and fees paid to the state and the Casino Reinvestment Development Authority by as much as $93 million over the course of one year.
"It's not really so much about the tax relief as it is about how can we get the men and women in the workforce back into the casino (and) stabilize that portion of the industry," Greenwald said.
The second bill would direct the state Treasury to provide interest-free loans to casino operators who continued to make their required payments in lieu of taxes during the pandemic-induced shutdown. The Assembly budget committee moved the bill in June, but the Senate has yet to act.
Atlantic City casinos were permitted to reopen in July, but a 25% capacity limit was imposed and Gov. Phil Murphy banned all smoking, indoor dining and casino floor beverage service.
Legal sports betting is growing in regulated markets and taking customers away from illegal …
Joe Lupo, president of Hard Rock, said Friday that volumes were down in July and the continuation of the restrictions would further hinder the industry's ability to stabilize.
"The restrictions that we are operating under ... and all the other COVID measures throughout the state, has created a different destination, and (it is) one that cannot operate under these guidelines for a lengthy period of time," he said. "Without relief, I see real problems for the future."
Prior to reopening last month, Ocean CEO Terry Glebocki said both of the bills were important to the industry since Atlantic City's casinos did not qualify for many of the business relief measures enacted by either the federal or state government.
"It would be very helpful if we could get some state relief," she said during an interview in June. "I'm hoping that the state is supportive of those bills."
Contact: 609-272-7222
Twitter @ACPressDanzis