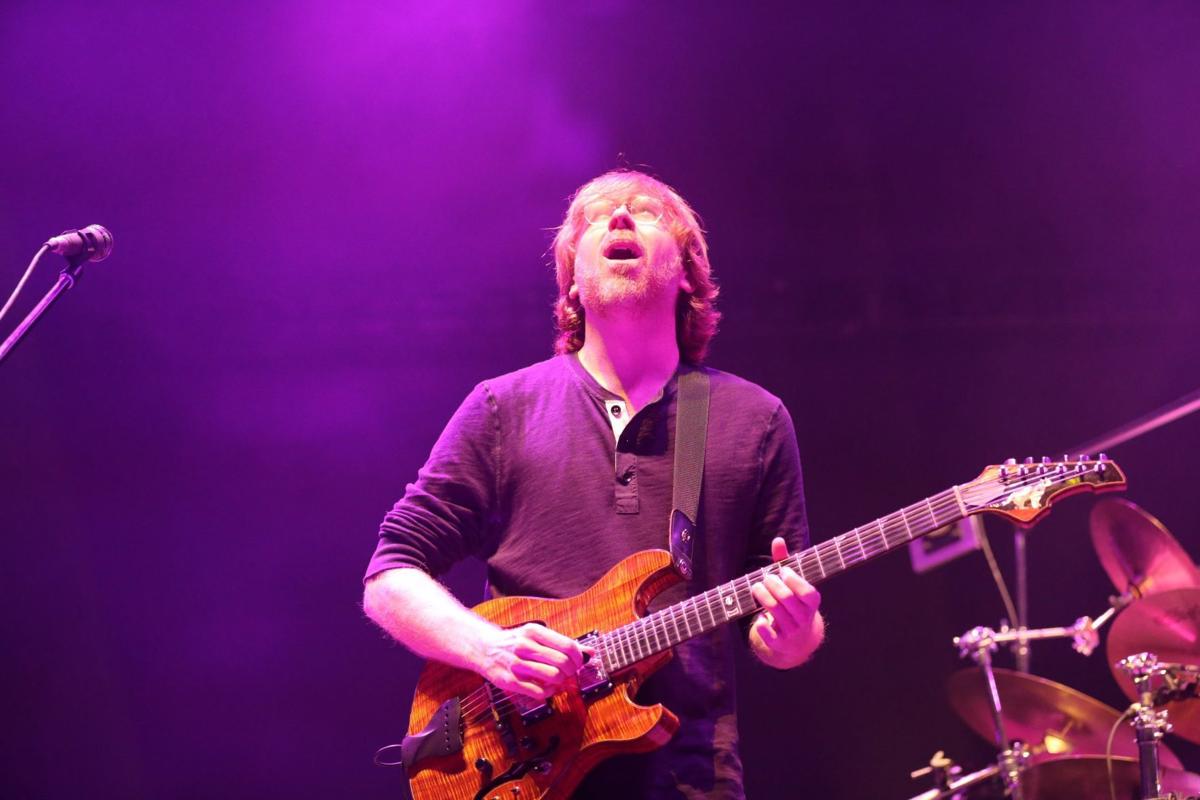 ATLANTIC CITY — Renowned jam band Phish has been announced as this summer's musical act for a three-day beach concert.
Phish will perform three shows on the Atlantic City beach Aug. 14 through 16, according to promoter Live Nation Entertainment. Atlantic City will be one of only two stops for Phish in the Northeast on their summer 2020 tour.
"Phish is one of the biggest touring bands in the world. They have a tremendously loyal following who will travel across North America and beyond to see their favorite band," said Geoff Gordon, Live Nation Philadelphia regional president. "The beautiful scenery that the Atlantic Ocean and the Atlantic City beach offer will truly complement the experience for Phish and their fans."
A ticket request period is underway at tickets.phish.com and will end Feb. 3. Tickets go on sale to the general public Feb. 7.
"I'm proud to once again welcome Live Nation and the annual summer beach concerts to Atlantic City," said Mayor Marty Small Sr. "I welcome the thousands of visitors to our city and look forward to them spending time in all our first-rate entertainment facilities."
Phish previously performed in Atlantic City at Jim Whelan Boardwalk Hall in 2010 and 2013, and at Bader Field in 2012. A majority of the music on Phish's 2014 album "Fuego" debuted at Boardwalk Hall on Oct. 31, 2013.
In December, the Casino Reinvestment Development Authority allocated $1.8 million for a three-year deal with Live Nation to bring concerts to Atlantic City in 2020, 2021 and 2022.
"I want to thank the CRDA board for supporting this partnership with Live Nation," said Robert Mulcahy, chairman of the CRDA Executive Board. "Bringing Phish back to Atlantic City will provide A-list entertainment, while at the same time stimulate economic opportunities for the city as a whole."
Live Nation and CRDA have partnered on six years of Atlantic City beach concerts, including Pink, the Chainsmokers, Maroon 5, Zac Brown Band, Sam Hunt, Jimmy Buffett & the Coral Reefer Band, Brantley Gilbert, Blake Shelton, Lady Antebellum, Bell Biv DeVoe, DMX and the 25th anniversary of the Vans Warped Tour.
Live Nation has been organizing beach concerts in Atlantic City since 2014, when the now-dissolved Atlantic City Alliance paid $3.5 million for two shows.
Since 2015, the CRDA has allocated nearly $10 million to Live Nation for beach concerts, including a three-year deal worth $6 million between 2016 and 2018. In 2019, CRDA appropriated $1.4 million to Live Nation for the two-day Vans Warped Tour concert.
Miss any Warped Tour Atlantic City moment? Check out our complete coverage
The Warped Tour descended on Atlantic City this weekend for a two-day concert extravaganza on the beach. Check out these stories and photo galleries below for our coverage from the weekend festival.
Contact: 609-272-7222
Twitter @ACPressDanzis