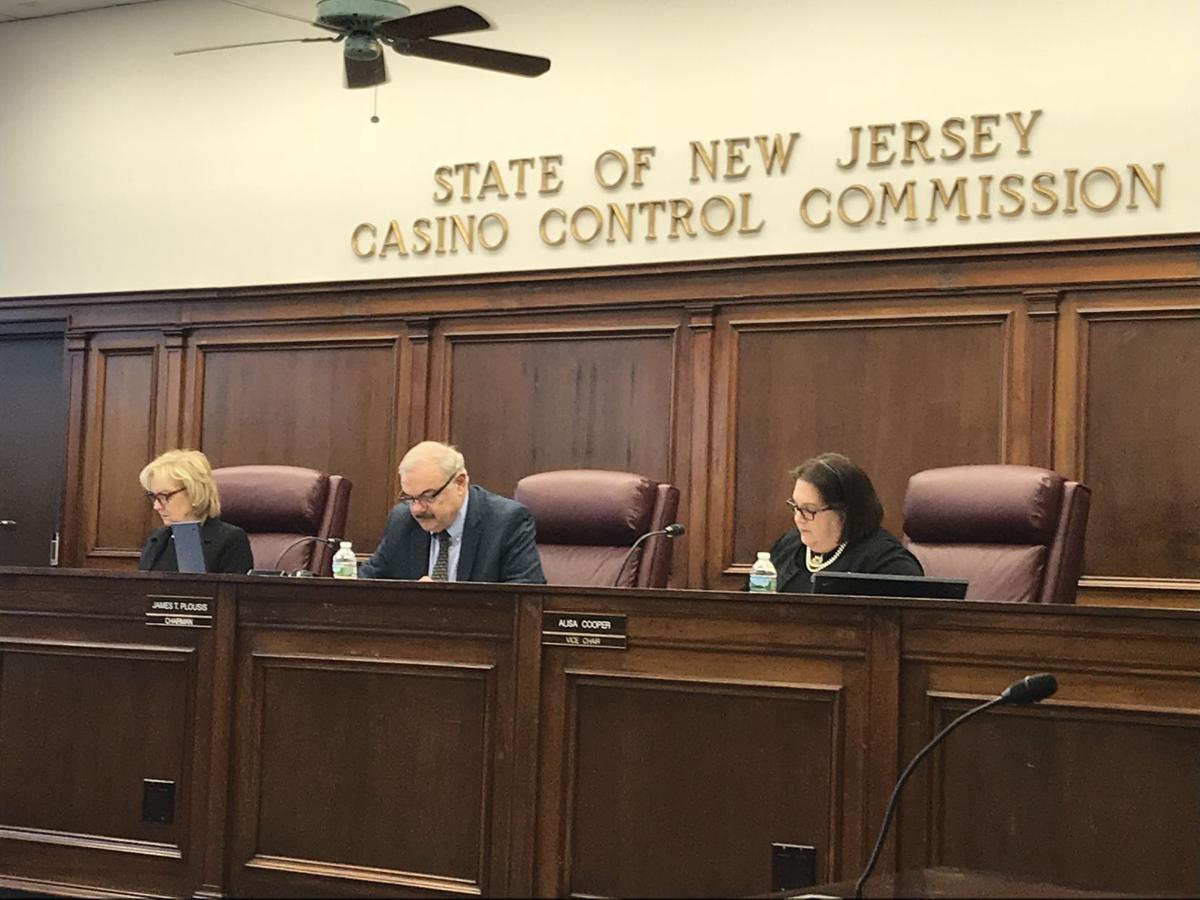 ATLANTIC CITY — Should state gaming regulators approve the proposed merger of Eldorado Resorts Inc. and Caesars Entertainment Corp., the newly formed company will have to adhere to several requirements, including lifting all deed restrictions on multiple Atlantic City properties and committing to significant capital investment over the next several years.
New Jersey is the final regulatory approval needed for the two gaming companies to merge into the country's largest casino operator, a deal estimated to be worth nearly $17.3 billion. If finalized, the newly formed gaming company would keep the Caesars name — becoming Caesars Entertainment Inc. — and customer rewards program, while Eldorado senior management would oversee operations.
The state Division of Gaming Enforcement said it had "significant concerns" in respect to the proposed merger based on its investigation. A DGE report submitted to the Casino Control Commission before Wednesday's hearing stated the regulatory agency would not provide a recommendation on approval until testimony had been completed.
Hearings will continue at 10 a.m. Thursday.
Eldorado currently operates Tropicana Atlantic City, while Caesars controls Bally's Atlantic City, Caesars Atlantic City and Harrah's Resort Atlantic City. Bally's was recently sold for $25 million to Rhode Island-based Twin River Worldwide Holdings. The sale is pending approval.
The Casino Control Commission heard testimony Wednesday from Eldorado CEO Thomas Reeg, President and Chief Operating Officer Anthony Carano, Chief Financial Officer Bret Yunker, Steve Callender, senior vice president of Eastern regional operations, and Stephanie Lepori, chief administrative and accounting officer.
Reeg said conditions included in the DGE report were acceptable and would be carried out if the deal is approved.
"We wouldn't be doing this transaction if we weren't believers in Atlantic City because it's so important to Caesars as it sits today," he said.
ATLANTIC CITY — With less than 24 hours to go before Seven Stars Total Rewards members arriv…
Among the regulatory requirements is the removal of existing deed restrictions on three prior Caesars assets: Showboat Hotel Atlantic City, The Claridge hotel and the former Atlantic Club Casino Hotel.
Reeg also confirmed the creation of a $400 million capital expenditures trust account to be used over three years on improvements at Caesars, Harrah's and Tropicana. If the Bally's sale is not completed in a timely manner, an additional $125 million will be added to the trust account.
Additionally, Yunker said the new company has committed to reinvesting 5% of its annual revenue into Atlantic City properties.
Regulators noted that the Caesars portfolio in Atlantic City suffered from a lack of capital investment, particularly since the company emerged from a bankruptcy restructuring in 2015. Caesars has invested in room improvements at all three properties — most notably Harrah's — but the renovations have not translated to increased revenues on the gaming side, regulators said.
"We understand that we acquire the positives and negatives of Caesars," Reeg said. "And we know that Atlantic City and New Jersey have had some difficulties with a lack of investment from Caesars, chiefly in the past, and we understand why the conditions are there. We are absolutely committed to agreeing to the requirement."
ATLANTIC CITY — After a nearly four-month shutdown, eight of the city's nine casinos vowed T…
Carano, whose family founded Reno-based Eldorado, said the company's learning curve upon entering the Atlantic City market with the purchase of Tropicana in 2018 and retention of current local leadership will allow for a smooth transition if the merger is approved. Callender; Jason Gregoric, general manager of Tropicana; Ron Baumann, regional president for Caesars' three Atlantic City casinos; and Karie Hall, general manager of Bally's, will all remain with the newly formed company, Carano said.
Also, Caesars CEO Tony Rodio, a longtime Atlantic City casino executive, will serve as a strategic advisor to Reeg. Rodio will develop and implement a capital expenditure program for the new company.
New Jersey regulators will consider multiple facets of the proposed merger, including the potential of undue economic concentration among Atlantic City's nine casinos. Several of the state-imposed conditions are intended to alleviate concentration and would "foster competition and further development in Atlantic City," Yunker said.
The CCC hearing can be viewed online here.
Contact: 609-272-7222
Twitter @ACPressDanzis
Be the first to know
Get local news delivered to your inbox!