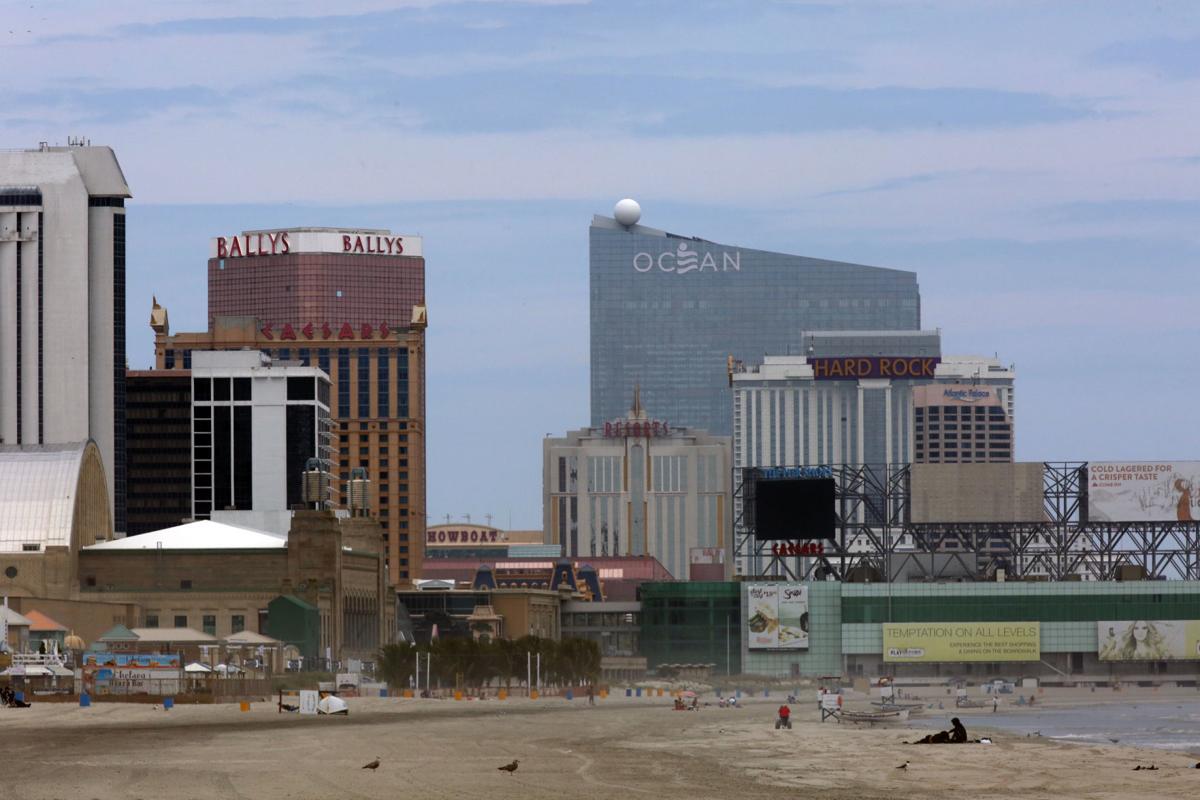 ATLANTIC CITY — Most of the resort's casinos have sent temporary layoff notices to employees, a move that enables nearly 16,000 workers to receive unemployment benefits, as the uncertainty of when the state's gaming industry will reopen continues.
Atlantic City's nine casinos have been closed since March 16, when Gov. Phil Murphy ordered them to shut down indefinitely over concerns of the spread of the new coronavirus.
"This is truly an unprecedented time not only for Ocean, but for everyone," said Terry Glebocki, CEO of Ocean Casino Resort, in a statement Thursday. "We are looking forward to the day when Ocean Casino Resort can reopen and welcome back our team members and guests."
Other casino operators in Atlantic City, and across the United States, also are expected to reduce staffing levels as the country's gaming, hospitality and tourism industries grind to a near halt.
The mass casino layoffs came the same day national unemployment numbers were released and offered a bleak picture of how concerns over COVID-19 have impacted the economy. According to the data, about 155,000 people in New Jersey filed for unemployment, 16 times the number who filed a week earlier.
The Atlantic City casinos all offered two weeks' compensation and health benefit extensions to their employees after the governor's order. Tropicana Atlantic City's parent company, Eldorado Resorts, is offering an additional two weeks.
But with no clear indication of when casinos may be allowed to resume business, the temporary layoffs were considered necessary to allow eligible workers to seek unemployment.
"Hard Rock Hotel & Casino Atlantic City is committed to our team members during these unprecedented times, ensuring that our communication has been open and direct," said Joe Lupo, president of Hard Rock Atlantic City. "COVID-19 has and will continue to have a tremendous financial impact on our team and business, resulting in incredibly difficult decisions made now and in the future."
Employees at Caesars Entertainment Corp.'s three Atlantic City properties — Bally's Atlantic City, Caesars Atlantic City and Harrah's Resort Atlantic City — were informed of temporary layoffs Thursday, as were workers at Ocean. Hard Rock workers were sent a memo Wednesday. Resorts Casino Hotel handed out temporary layoff notices Tuesday. MGM Resorts International, parent company of Borgata Hotel Casino & Spa, issued company-wide notices March 17.
Hard Rock is allowing eligible employees to use their accumulated paid time off plus an additional two weeks' worth of borrowed PTO, meaning some workers will be covered through most of April without having to file for unemployment.
"Team members furloughed and applying for unemployment will be able to take advantage of the new stimulus package until our property reopens," Lupo said Thursday. "We are looking forward to having our team back on property for a busy summer."
In an internal memo sent to employees Thursday, Ocean emphasized that the layoffs were only temporary.
"We plan to reinstate your employment as soon as we have the business needs and are permitted to operate," the memo to employees said.
The layoffs at Ocean are effective Friday. Hard Rock's and Resorts' actions go into effect Monday. Caesars Entertainment's temporary layoffs begin Tuesday.
Contact: 609-272-7222
Twitter @ACPressDanzis