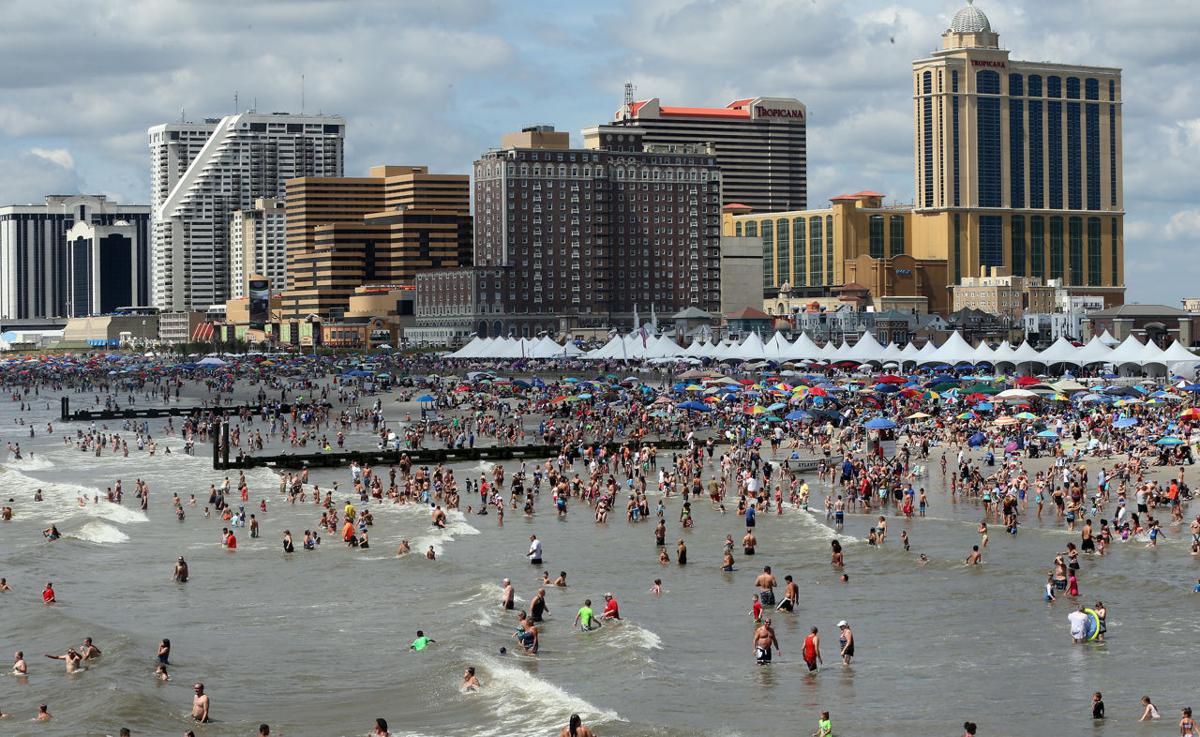 ATLANTIC CITY — Five years ago, the resort's tax levy hovered near $200 million. Now the city, currently under state oversight, has been able to cut that number by more than 70 percent, according to a review of city budgets.
This year's $206 million municipal budget is supported by less than a $57 million tax levy, the city's lowest since 1985, when it totaled $51.3 million.
The tax levy does not include more than $69 million in payments in lieu of taxes payments by the casinos. But even factoring in the PILOT payments, tax-generated revenue is still down nearly 40 percent from 2012.
The reduction in the tax levy and property taxes has led both Mayor Don Guardian and Gov. Chris Christie to take credit for the city's stabilized finances. The city was put under state oversight in November following years of financial mismanagement.
ATLANTIC CITY — As the anniversary of the closing of Trump Taj Mahal approaches, Unite Here …
"You know Atlantic City is heading in the right direction when your municipal property-tax rate decreases by 5 percent, your entire property bill decreases by 11.4 percent, and the city's overall property-tax levy is the lowest it's been in over 30 years," Guardian said. "We have cut spending, reduced our work force and we're wise stewards of taxpayers' money."
The city's overall budget is its lowest since 2009, when spending totaled more than $202.5 million.
"Our hard work to stop city officials' irresponsible spending habits is bearing tangible fruit for Atlantic City residents," Christie said. "Annual savings of more than $600 for the average household is substantial money that families can use in their everyday lives. This 11.4 percent decrease is further proof that what we are doing is working."
Marc Pfeiffer, assistant director of the Bloustein Local Government Research Center at Rutgers University, said the state should receive plenty of credit for getting Atlantic City's finances under control. In February, state overseers reached a $72 million tax settlement with Borgata Hotel Casino & Spa. The city owed Borgata $165 million after successful property-tax appeals by the casino. The settlement saves the city $93 million, according to the state.
"The city on its own was not able to settle the Borgata appeals," Pfeiffer said of the state's involvement in the city. "The state was able to come in, modify contracts and work to cut cost and give them financial stability."
Salary and wage costs in the Public Works and Police departments are under pre-2000 amounts.
"The city is on the road to living within its means," said former U.S. Sen. Jeffrey S. Chiesa, the state's designee leading the financial-recovery effort for Atlantic City. "We're not done yet, but we've made tremendous progress that working families can appreciate. We'll continue to work hard to make even more gains for the city's residents and businesses."