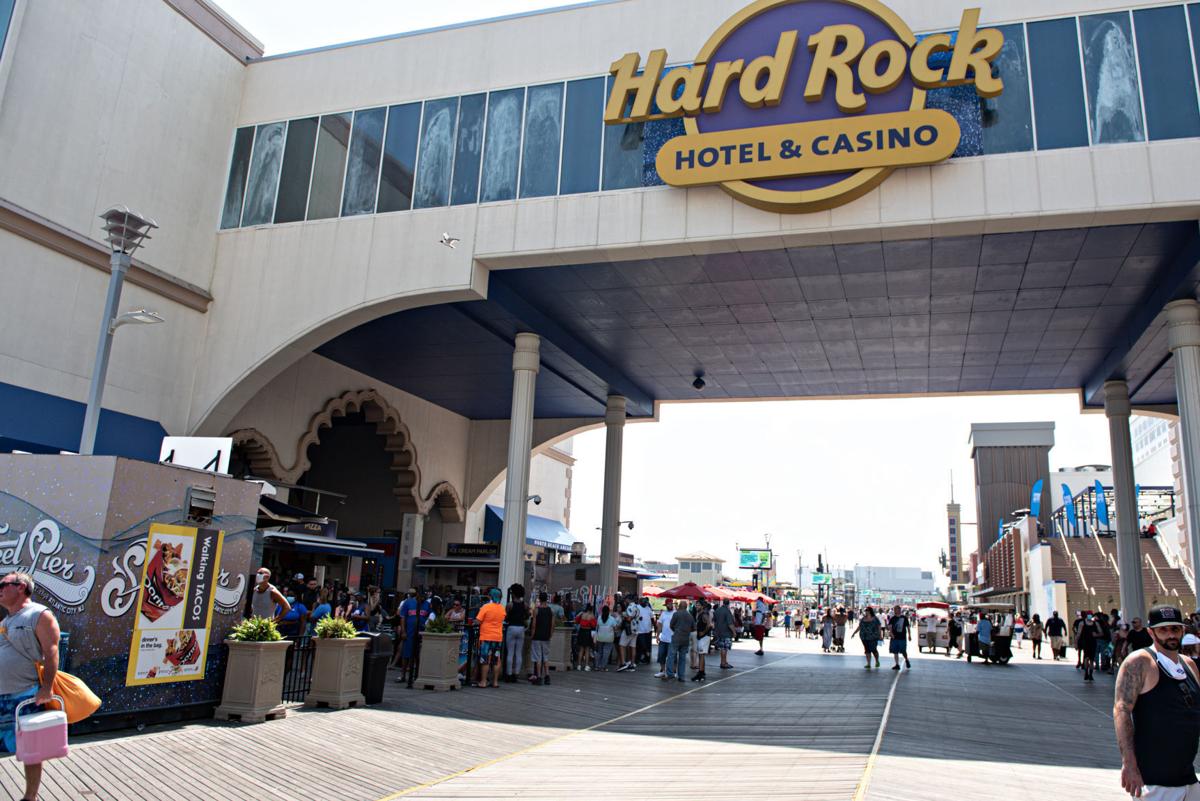 ATLANTIC CITY — The lifting of the statewide indoor dining ban was welcome news to casinos and their patrons.
Without indoor dining or casino floor beverage service, guests have been forced to eat and drink outdoors or in hotel rooms.
Gov. Phil Murphy's announcement Monday that indoor dining can resume at 25% capacity beginning 6 a.m. Friday also means thousands of casino restaurant and bar employees who have been out-of-work since March can return to their jobs.
The governor's office has not responded to a question about whether beverages can be served and consumed on the casino's gaming floors.
"We are very pleased to resume indoor dining this Friday, allowing us to bring valued team members back to work," said Joe Lupo, president of Hard Rock Hotel & Casino Atlantic City. "We have seen tremendous success with our outdoor dining venues, although weather variables have been a real challenge. Opening indoor dining brings back a key amenity that our guests know, love and deserve."
Atlantic City's nine casinos were shuttered March 16 to mitigate the spread of the novel coronavirus.
Murphy permitted the gambling parlors to reopen July 2 and was also going to allow indoor dining to resume the same day.
But just days before the reopening, Murphy reversed course on indoor dining, citing a spike in COVID-19 cases.
The change of heart irked Atlantic City's highest performing casino, Borgata Hotel Casino & Spa, which elected to push off its reopening until late-July to better accommodate outdoor dining service.
Limited by their own 25% capacity restriction in addition to the indoor dining ban, Atlantic City's casinos saw a decline in visitation and gaming revenue in July.
Jane Bokunewicz, coordinator of the Lloyd D. Levenson Institute of Gaming, Hospitality and Tourism at Stockton University, said "having restrictions lifted before Labor Day is a decision that is certainly welcomed by the (casino) industry."
In the third quarter of 2019 (July, August and September), food and beverage generated more than $163 million in revenue for Atlantic City casinos.
"Although food and beverage revenue represented only 17.5% of total revenue, having indoor dining will make a visit to the casinos more attractive, especially to visitors who may have postponed their summer vacation plans," Bokunewicz said.
Several casinos will continue to offer outdoor dining, weather permitting, in addition to indoor dining. Exact details regarding what will be open this weekend were still being worked out at each property, as of Monday afternoon.
Mark Giannantonio, president and CEO of Resorts Casino Hotel, said the Boardwalk property would be among those offering a mix of indoor and outdoor dining options, noting considerable efforts to expand al fresco offerings over the last two months.
Giannantonio said Resorts is "prepared and ready to safely welcome back guests to dine indoors at our award-winning restaurants," and the casino is "committed to providing a clean and safe experience for customers."
Ocean Casino Hotel said guests should check the casino's website for updated information. Borgata said two of its pop-up outdoor concepts — Sunbar at The Water Club and Borgata Street Eats — would be closing Friday, but all of its signature restaurants, including Bobby Flay Steak, Old Homestead Steakhouse, Angeline by Michael Symon and Izakaya by Michael Schulson, would reopen Friday.
Contact: 609-272-7222
Twitter @ACPressDanzis