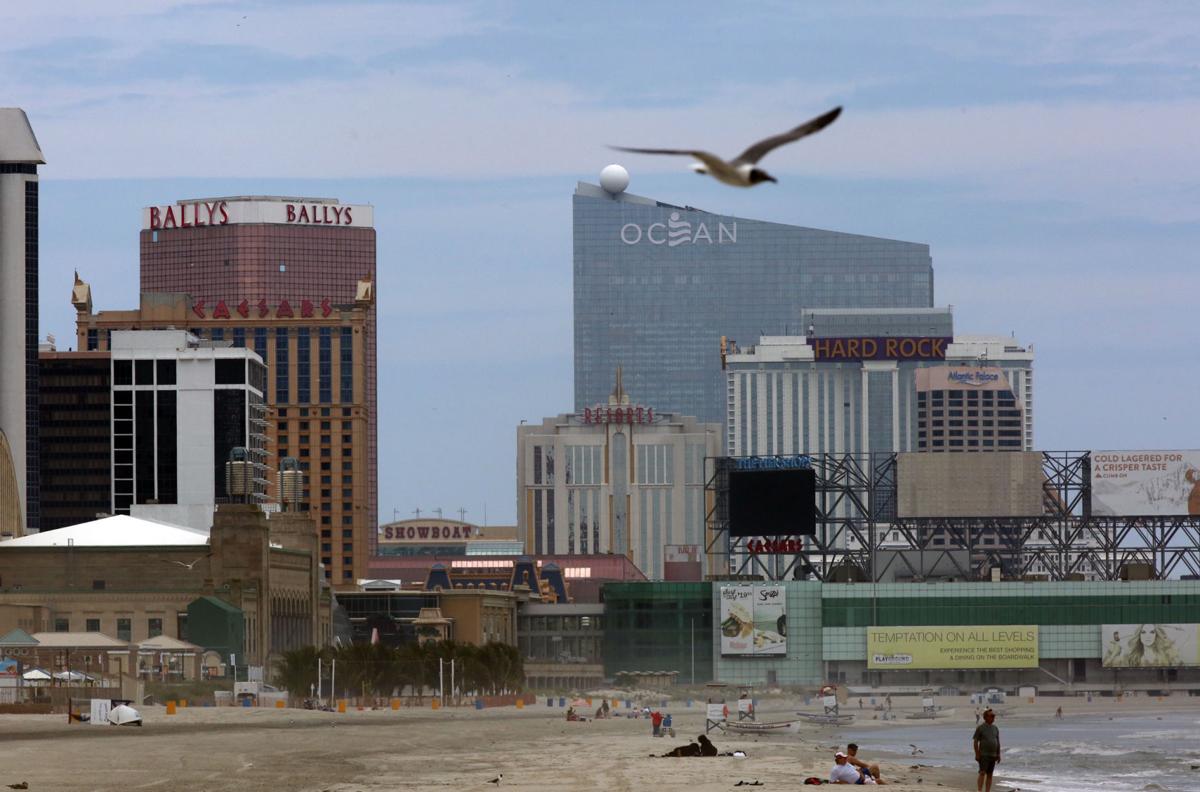 ATLANTIC CITY — Gaming revenue for the resort's nine casino properties increased more than 18% in February, continuing a monthly hot streak that is quickly approaching two years.
But analysts are keenly aware the industry may be affected by COVID-19 and are looking to online betting to serve as a buffer.
Atlantic City casinos reported nearly $275.1 million in total gaming revenue last month, an increase of 18.4% over the same period last year, according to figures released Thursday by the state Division of Gaming Enforcement.
"Atlantic City reported strong results in February, which were aided by the calendar with its rare fifth Saturday," said Casino Control Commission Chairman James Plousis. "Revenue from slots, table games, internet wagering and sports wagering all grew. Internet wagering results were prominent, and sports wagering handle already surpassed $1 billion for the year. These gaming options are providing important revenue streams while broadening the industry's appeal."
February is the 21st consecutive reporting period of monthly gaming revenue increases for Atlantic City casinos, dating to June 2018 when Hard Rock Hotel & Casino Atlantic City and Ocean Casino Resort reopened shuttered Boardwalk properties.
Rummy Pandit, executive director of the Lloyd D. Levenson Institute of Gaming, Hospitality & Tourism at Stockton University, said last month's results were the highest for the month of February since 2011, when 11 casinos were operational.
"The wintry weather that likely suppressed visitation, and in-turn land-based gaming revenues, in past years was not as much a factor in February 2020," Pandit said. "The especially mild weather, and efforts by city businesses to bring more shoulder season entertainment to the resort, has led to increases in visitation."
Pandit said he expects strong results from the industry's first-quarter profit reports, which are not due out for several months. The 2019 fourth-quarter profit reports will be made public in April.
Casino win, revenue reported from table games and slot machines, was up 11% industry-wide in February, with only two properties — Bally's Atlantic City (-5.7%) and Resorts Casino Hotel (-1.6%) — reporting a decrease.
In total, the industry reported more than $218.3 million from tables and slots last month.
Ocean reported the largest monthly increase in casino win, a sign the once-struggling property has started to find its footing in a crowded and competitive market.
The resort's $20.77 million in casino win in February was a 51% increase over the same period last year, when Ocean was in the midst of an ownership and leadership change.
Terry Glebocki, CEO of Ocean, said February was an "incredibly strong month for the property" and noted that slot business — often used by industry professionals as one of several key metrics for gauging both visitation and profitability — was up 88%.
Online gaming continued to grow in February. Industry-wide, internet gaming revenue was a reported $52 million in February, an increase of 63.7% over last year.
"Online casinos and sportsbooks should help buoy their land-based casino counterparts in Atlantic City should the coronavirus impact casino operations," said Eric Ramsey, an analyst for PlayNJ.com. "The Golden Nugget's online casino already generates more revenue than its retail casino, and others have been closing the gap. That online revenue stream could prove vitally important in the coming months."
Sports betting revenue for Atlantic City casinos and their online/mobile partners increased 23.2% to $4.78 million. The number is somewhat misleading, however, as four operators reported losses from sports betting last February.
New Jersey's online and retail sportsbooks made a giant year-over-year leap in handle to $494.8 million, up 54.4% from $320.4 million in February 2019, the analysts of PlayNJ.com noted.
"New Jersey's year-over-year gains remained impressive in February, but we are in uncharted territory now," said Dustin Gouker, lead analyst for PlayNJ.com. "Obviously there are bigger concerns with coronavirus, but the NBA is a major revenue driver for New Jersey's sportsbooks. So the suspension of the season, in addition to suspensions of other sports, will undoubtedly have a significant effect."
Contact: 609-272-7222
Twitter @ACPressDanzis