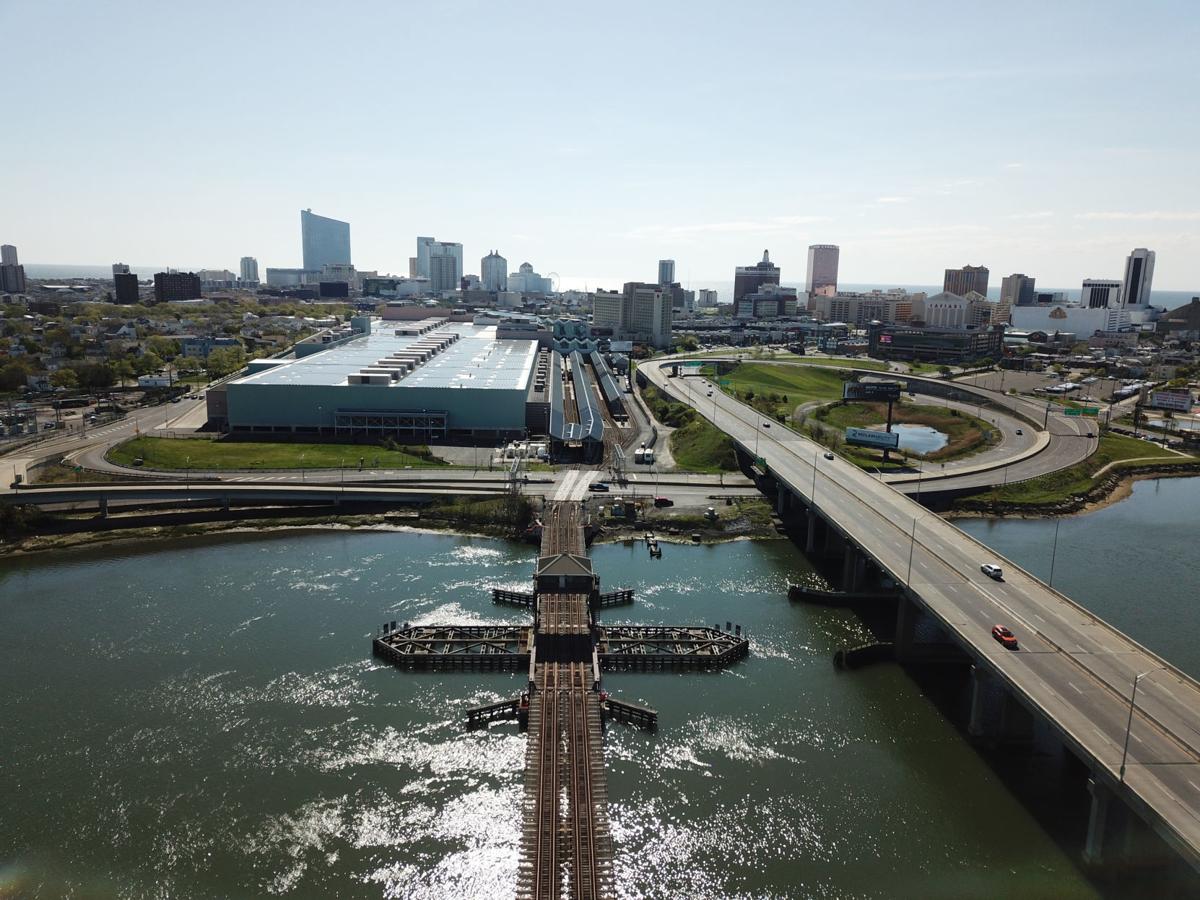 ATLANTIC CITY — Casino revenue increased more than 20% in June, compared to the same period last year, marking the 13th consecutive month of double-digit percentage growth.
However, the hot streak may be coming to an end as June will be the last full month where revenue reports compare a market with seven casinos and limited sports betting to one with nine casinos and legal sports wagering.
Figures released Friday by the state Division of Gaming Enforcement show the industry reported $278.14 million in total gaming revenue for the month, which is more than $46.7 million over June 2018.
"It's been an exciting year in Atlantic City, and the positive momentum continues," said James Plousis, chairman of the state Casino Control Commission.
With the dual openings of Hard Rock Hotel & Casino Atlantic City and Ocean Casino Resort on June 27 last year and the addition of legalized sports gambling in New Jersey two weeks earlier, the increase in supply and gaming options has contributed to market growth each month. However, industry experts believe the market will begin to show a leveling off when revenue figures for July are released.
"Atlantic City revenues continue to show growth and resilience within the gaming sector, further strengthening its position as the premiere gaming destination resort on the East Coast," said Rummy Pandit, executive director of the Lloyd D. Levenson Institute of Gaming, Hospitality & Tourism at Stockton University. "This is a trend we should expect to see through 2019 and beyond, however year-over-year and month-to-month comparisons will likely be less pronounced."
Bob Ambrose, a gaming consultant and adjunct professor of casino management at Fairleigh Dickinson University, said that while a "leveling off" of the gaming market is likely, the economic diversification of Atlantic City as a whole is a reason for continued optimism.
"I think we'll see a level of consistency going forward, perhaps (without) these large double-digit spikes that we've seen in the last (year)," he said.
Year over year, Atlantic City casino revenue is up 21%, with a reported $1.522 billion in total gaming through June.
Borgata Hotel Casino & Spa was the only casino with a full month of reported revenue to show an increase in casino win, which is a combination of revenue on site from table games and slots. It was also the highest reported June in Borgata's history in terms of casino win and table game revenue.
Continued capital investment at Borgata, such as the $12 million infusion to construct the new Moneyline Bar & Book and Level One Cocktail Lounge, is representative of the property's commitment to being the market leader, said said Mike Woodside, vice president of marketing for Borgata.
Hard Rock was second in the market in total gaming revenue, behind only Borgata, with a reported $32.57 million.
Ocean Casino Resort, which underwent a property management change at the beginning of this year after underperforming for most of 2018, had its strongest month to date in June. Total gaming revenue, slot revenue and hotel occupancy figures were all the highest in the property's history, resulting in continued profitability, said Mike Donovan, chief marketing officer and senior vice president at Ocean.
Internet gaming revenue continued to be an area of growth for Atlantic City casinos, with an increase of 67.8% across the market. Much of that growth is attributed to Golden Nugget Atlantic City and its internet gaming partners, which reported $13.6 million in online gaming revenue in June, which is roughly 46% of the casino's total monthly revenue.
"Golden Nugget's ability to generate nearly 50% of its revenue through its online casino without cannibalizing its brick-and-mortar operations should be a wake-up call to every state lawmaker and casino owner who still make the false assumption that such a dynamic is not possible," said Steve Ruddock, lead online gambling analyst for PlayNJ.com. "Online and retail gambling are not simply compatible — they're mutually beneficial."
Through June, internet gaming has generated $217.5 million for Atlantic City casinos and their online partners, an increase of 55.8% over the same period last year.
The majority of sports betting wagers and revenue continued to be generated through online and mobile platforms in June. Nearly 83% of all sports wagers placed in June, statewide, were done either online or via mobile.
Atlantic City casinos reported $4 million in revenue from sports betting in June. Year-to-date, Atlantic City casinos have generated just under $42 million from sports betting. Statewide, which includes the two licensed racetracks with legal sports betting, more than $109 million has been generated through June.