ATLANTIC CITY — Deb McGinnis has been a cocktail server at Bally's Atlantic City for nearly 30 years. The 55-year-old from Egg Harbor Township is among those employees who, technically, still have a job, but have not worked in more than five months.
"It's been really scary and unsettling," she said Thursday while volunteering at a food distribution event at Bader Field for casino workers and Atlantic City residents — the seventh such event drawing thousands since the COVID-19 shutdown. "A lot of us are not used to not working."
Employment across the city's nine casinos was down more than 15% last month, representing yet another reminder of the novel coronavirus' negative impact on the industry and regional economy.
Atlantic City casinos employed 4,261 fewer people in July 2020 compared to the same month last year, according to industry-reported figures released by the state Division of Gaming Enforcement. The 24,880 reported jobs "include a significant number of individuals on furlough due to COVID-19," according to the DGE, suggesting the actual number of out-of-work casino employees is much larger.
Thousands of casino workers remain "on the books" as employed, but restrictions on indoor dining and beverage service mean many people have no jobs to return to.
"Most of our restaurant workers are just sitting out there, waiting," said Bob McDevitt, president of Unite Here Local 54, the labor union representing nearly 10,000 Atlantic City casino employees.
McDevitt said "less than 50%" of Local 54's members are back to work.
"We may only be down about 5,000 (jobs), but there's a lot more than 5,000 who aren't working," he said.
Steve Callender, president of the Casino Association of New Jersey and Atlantic City regional president of Caesars Entertainment Inc., said there was not much to be optimistic about in the monthly jobs report.
Callender expressed concern that the employment situation may not improve unless the state eases restrictions.
"We need indoor dining," he said, adding that although it would be difficult for restaurant operators to be profitable with capacity limitations, "it would, at least, help us get more people," in the casinos, which would lead to more employees coming back to work.
Victoria Hillesheim, a 26-year-old food server at The Metropolitan inside Borgata Hotel Casino & Spa, said people need to go to back to work, now. The Galloway Township resident was also volunteering at the food distribution event Thursday and, looking at the thousands of people lined up, wondered aloud if those making decisions "care about people like us."
"We just can't wait anymore," Hillesheim said. "Ultimately, we want our jobs back. We love our jobs."
The industry data showed 14,852 full-time positions and 1,446 part-time jobs in July. The remaining 8,582 include furloughed workers, as well as seasonal employees.
Some workers have been offered a chance to return to the casinos, albeit in a different role and, often, at reduced pay.
Callender said all the casinos need housekeepers and additional security personnel to keep up with the COVID-19 regulations.
Lifelong casino workers, such as Robert Walls, a bartender at 10 North Lounge inside Tropicana Atlantic City, said the offer is worth considering, but what really needs to happen is the return of indoor dining and casino floor beverage service. New Jersey is one of the few states that has an all-out restriction against indoor dining.
"I'm an older guy and that's difficult," Walls, 58, of Northfield, said of the housekeeping position that pays roughly $13 per hour. "I'm a bartender and I've been doing that since 1981. I deal with people, it's why I'm here. ... We need the governor to allow indoor dining immediately."
Prior to the March 16 industry shutdown, Atlantic City's nine gambling parlors had reported 26,450 jobs in February, a decline of more than 1,200 positions from a year earlier.
The casino closures halted a 21-month streak of year-over-year total gaming revenue increases. Even after most of the industry reopened in early July, the casinos struggled under capacity limitations and state-imposed restrictions, and reported a 23% decline in gaming revenues.
The challenges the casino industry is currently facing are not surprising, experts said.
"It is not uncommon for employment levels to ebb and flow with changes in revenue," said Jane Bokunewicz, coordinator of the Lloyd D. Levenson Institute of Gaming, Hospitality & Tourism at Stockton University. "This happens every year in the casinos because of seasonality. As restrictions are lifted and public confidence increases, it is reasonable to assume that the number of employees will increase proportionately."
At the moment, however, the lack of jobs is impacting the entire region. On Thursday, Local 54, the Community Food Bank of New Jersey-Southern Branch, the Casino Reinvestment Development Authority and the AFL-CIO held the seventh mass food distribution at Bader Field for out-of-work casino employees and Atlantic City residents. Previous food distribution events have drawn thousands of residents and casino employees.
In June, the unemployment rate for the Atlantic City-Hammonton area was 34%, according to the U.S. Bureau of Labor Statistics. Pre-COVID, the unemployment rate for the region was 5.7%.
Bokunewicz said a Brookings report from March "predicted that the Atlantic City area, followed by (Las) Vegas, would be among the hardest hit by the pandemic because of the types of industries that are predominant in those areas. It seems to be proven true."
Bob Ambrose, an industry consultant, former Atlantic City gaming executive and adjunct professor of casino management and hospitality at multiple institutions, said "based on the pandemic restrictions, you expect to see a negative year over year," in employment. But, Ambrose went on say the "industry has gotten in front of this horrible situation," and "have tried to keep as many people on in some fashion as possible."
"This is not to say there isn't a lot of hardship out there. By no means can we minimize it," Ambrose said. "The industry will recover and there are definitely operational changes that will stay long after the pandemic has been handled."
How many people are employed at Atlantic City Casinos?
How many people are employed at Atlantic City Casinos?
BALLY'S ATLANTIC CITY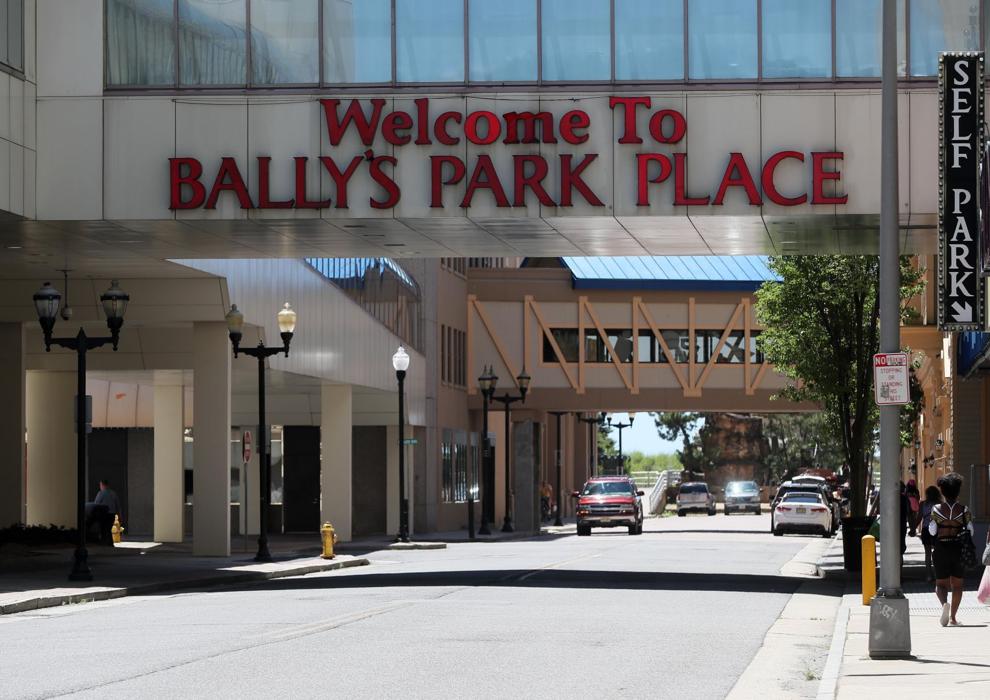 Full time: 1,173
Part time: 22
Other (including leave of absence): 782
BORGATA HOTEL CASINO & SPA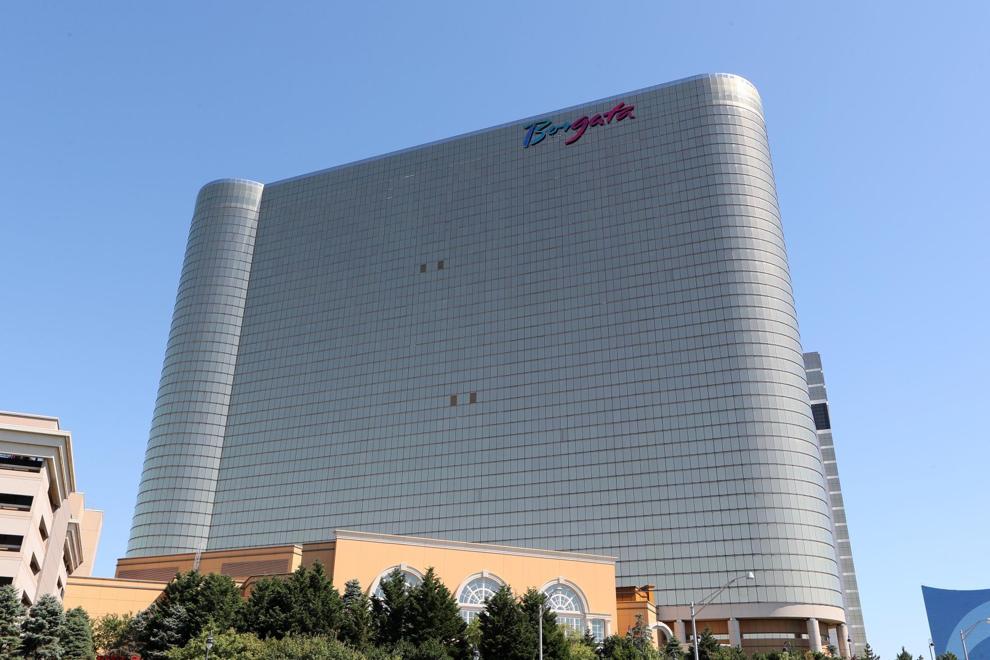 Full time: 2,259
Part time: 31
Other (including leave of absence): 3,159
CAESARS ATLANTIC CITY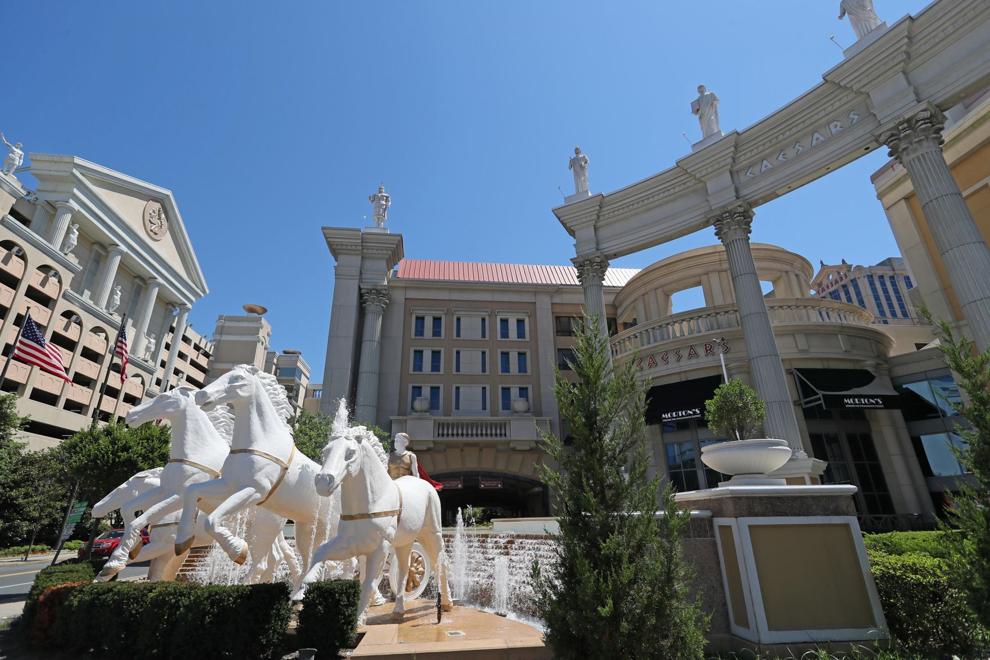 Full time: 1,417
Part time: 21
Other (including leave of absence): 1,018
GOLDEN NUGGET HOTEL AND CASINO IN ATLANTIC CITY
Full time: 1,463
Part time: 202
Other (including leave of absence): 239
HARD ROCK CASINO & HOTEL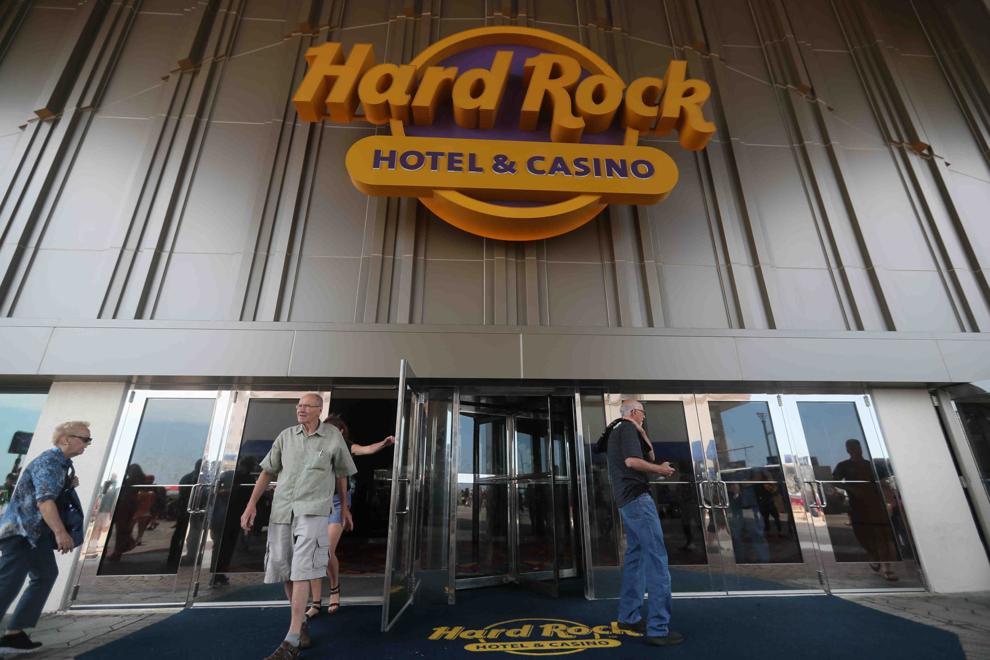 Full time: 2,045
Part time: 151
Other (including leave of absence): 1,361
HARRAH'S RESORT ATLANTIC CITY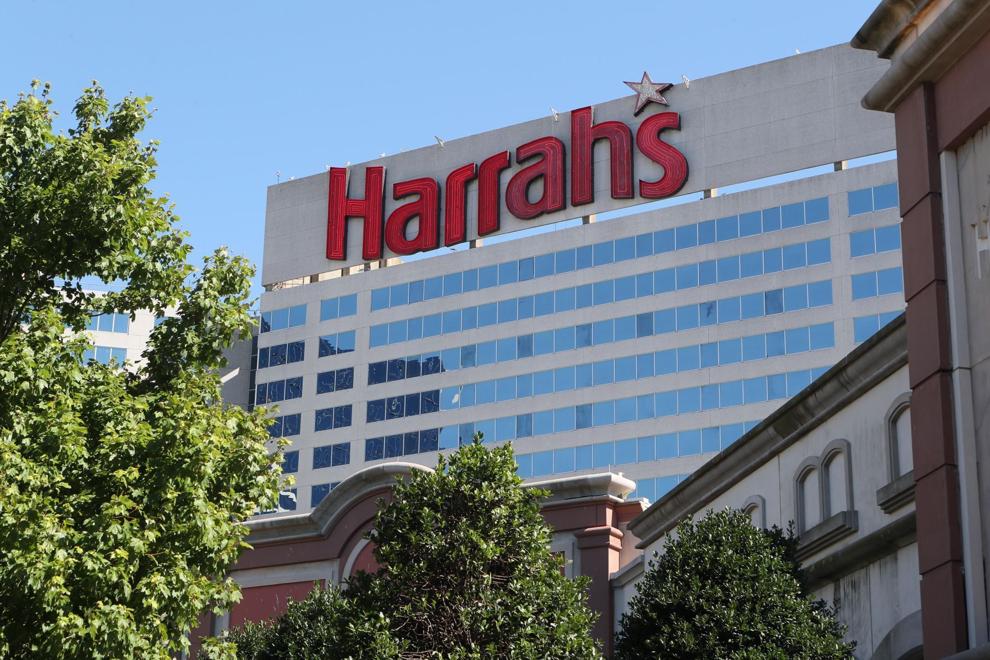 Full time: 1,535
Part time: 15
Other (including leave of absence): 1,407
RESORTS CASINO HOTEL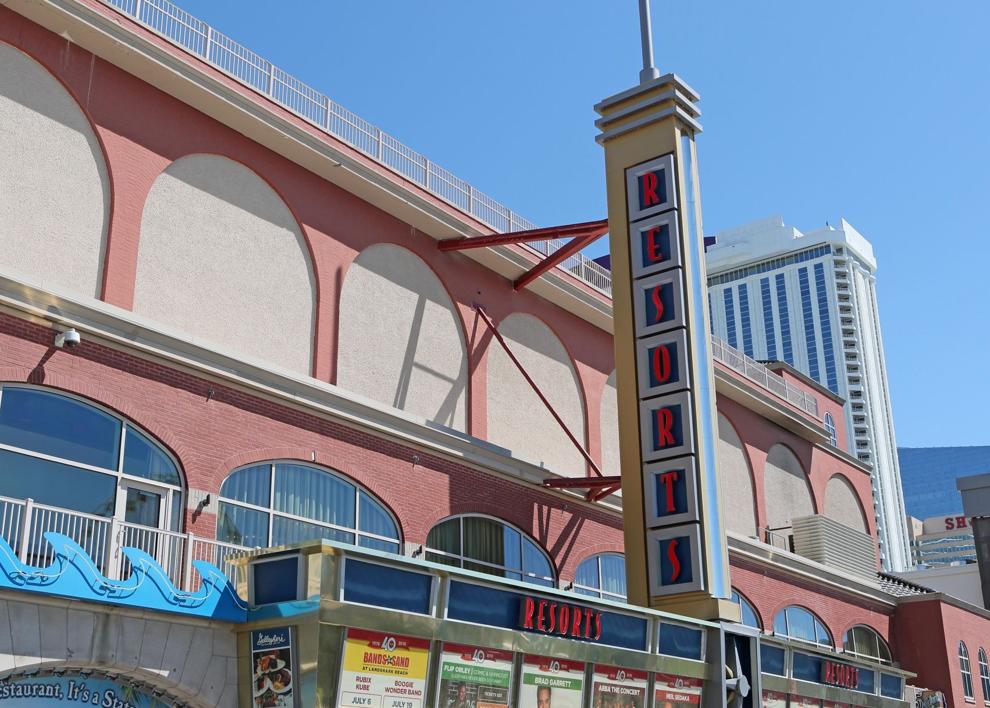 Full time: 1,352
Part time: 207
Other (including leave of absence): 182
OCEAN CASINO RESORT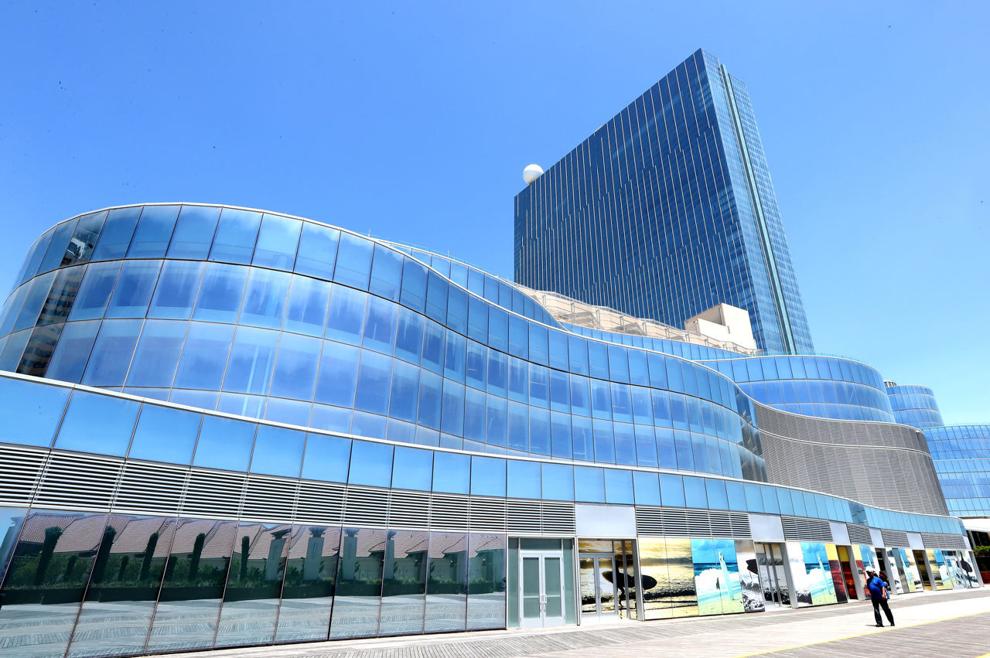 Full time: 1,444
Part time: 390
Other (including leave of absence): 207
TROPICANA ATLANTIC CITY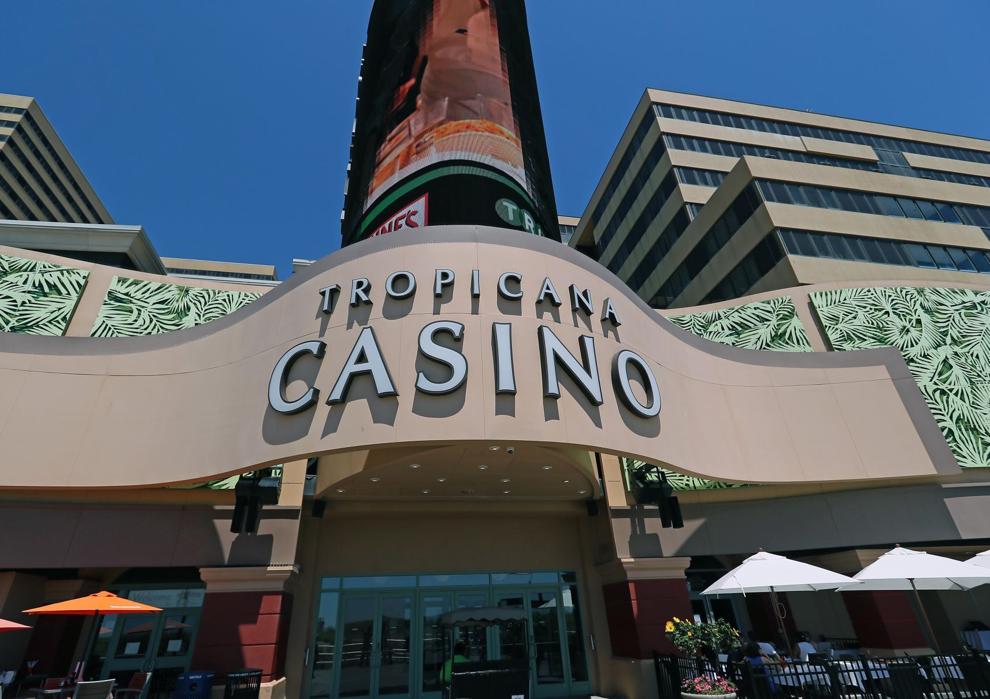 Full time: 2,164
Part time: 407
Other (including leave of absence): 227 
Contact: 609-272-7222
Twitter @ACPressDanzis