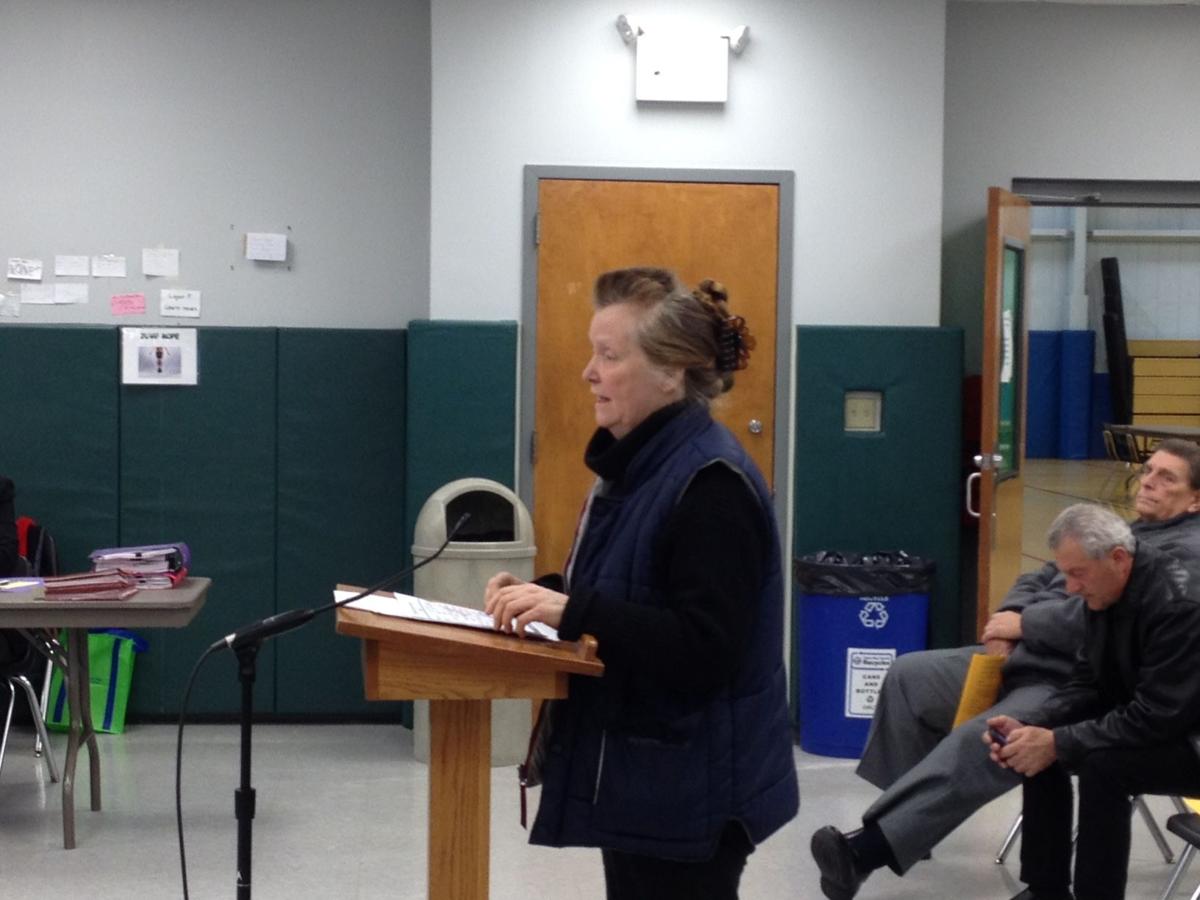 UPPER TOWNSHIP – In a meeting that Mayor Richard Palombo termed "lively" at its conclusion Monday night, several people engaged one another and committee members in discourse that at times became confrontational as they discussed the governing body's 5-0 approval of a resolution supporting a natural gas pipeline through the Pinelands.
TRENTON — Calling it "a little sunshine on a snowy day," Jeff Tittel, director of New Jersey…
"I'm very disappointed you passed this resolution," Ocean City resident Georgina Shanley said during the public comment portion of the meeting. "You passed that resolution to keep that stinking plant open. The NJ DEP wants it to close because it has negative health effects on people but you want to keep this killer plant alive."
Shanley was referencing the aging B.L. England Generating Station in the Beesleys Point section of the township, a coal-fired energy plant that the owners want to transition to natural gas. The proposal to run a gas pipeline through the protected Pinelands to B.L. England has been a subject of controversy since the Pinelands Commission deadlocked in a vote on the issue more than a year ago.
Shanley's commentary was interrupted by Committeeman Hobie Young, who questioned whether her home was gas fueled, and Committeeman Jeff Pierson, who asked her how many local businesses would close if the gas pipeline was not constructed. At one point during her remarks, Palombo informed Shanley, "You are not running the meeting."
Steven Fenichel, an Ocean City resident and Shanley's spouse, fared no better before the committee and the dozen people in attendance at the meeting. Citing a statistic he said was from "The Toll From Coal," Fenichel noted Ocean City was 14th in the nation in mortality and morbidity because of the particle emissions that drift downwind from the plant.
"You know people are dying." Fenichel said, to which Palombo replied, "We're wasting our time here" and "You don't even live in the township."
Committeeman John Coggins at one point asked Fenichel, who had veered off on a tangent about First Amendment rights and the threat of drones to Americans' privacy, if he believed in the Second Amendment, a reference that amused those in the audience who understood the reference to the right to bear arms.
A township resident who spoke on several issues during her public comment said she opposed the resolution because the proposed pipeline would be "a disruption to Mother Nature" and because "I haven't heard how Upper Township will protect residents and property from a 300-foot explosion."
Ted Kingston, a resident of Strathmere, told the committee he supported the pipeline, saying he envisioned a 30-cent increase on the local tax rate should B.L England close. "If we lose that money, it's going to be devastating," he said.