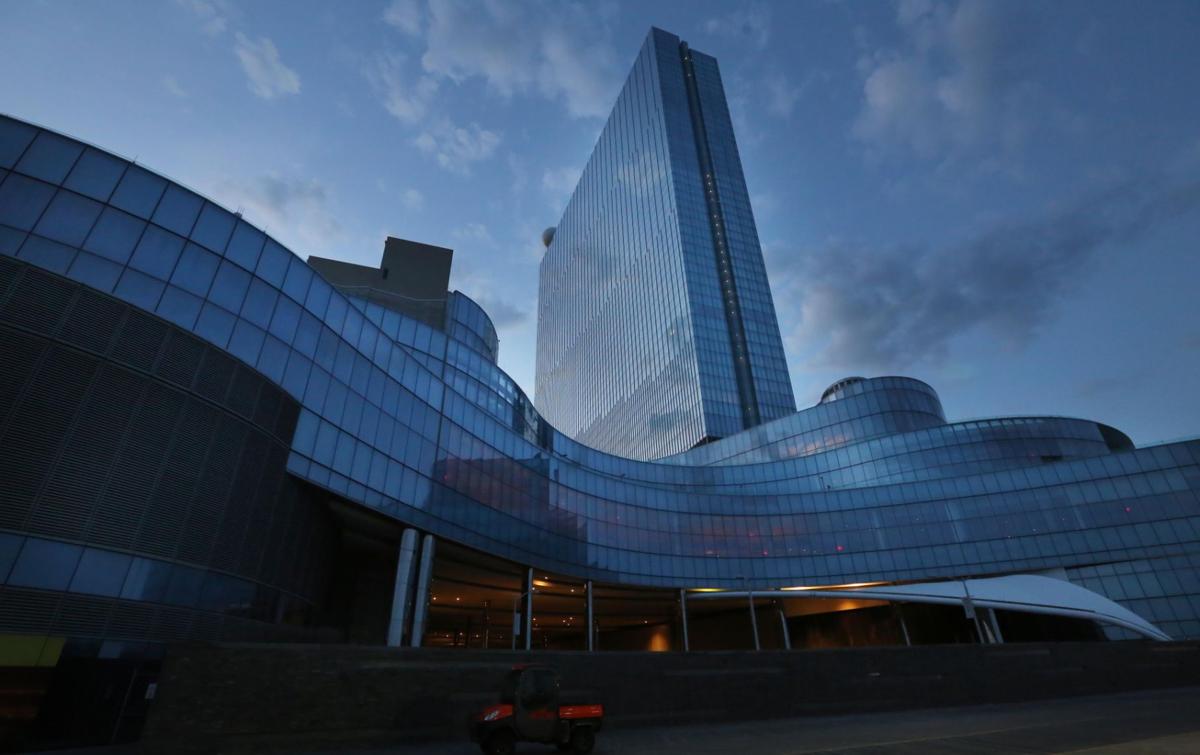 Revel's chief engineer, a day-one employee who knew the property more intimately than anyone, resigned Tuesday.
"I'm Revel'd out," said John Lezenby, 60, who held down the beachfront fort as it grappled with inexorable operating losses, a pair of bankruptcies and a nearly three-week stretch where the property was without electricity.
Lezenby said he had grown weary of working in a desolate space with a cloudy future.
"It wasn't fun babysitting an empty building," he said Tuesday. "I want to be in a building that has customers."
A team of nine engineers –"my guys" – remain at the property, "covering the building 24 hours a day, seven days a week," he said. "They'll protect that building with their life."
Four security guards constitute the remainder of the workforce at the 6.2 million square foot property, which used to teem with tourists but is now all but abandoned, he said. Revel employed more than 3,000 before it closed in September.
Its new owner, a company run by real estate developer Glenn Straub, is warring with ACR Energy Partners, which runs a $160 million power plant across the street.
ACR cut power to the property April 9 over a fee dispute, two days after Straub's Polo North Country Club Inc. bought Revel for $82 million. ACR is now providing limited service under a state edict that certain emergency equipment, including a fire-protection system, remain in operation.
"The scariest was when we didn't have power, when the building was completely dark," said Lezenby, a veteran of the Atlantic City Boardwalk who was Executive Director of Facilities at Resorts Casino Hotel and Trump Plaza Hotel and Casino. "You could actually have your hand almost touch your nose (without seeing it)," he said.
Lezenby said he's nearing retirement and looking westward, hoping to land a gig at one of California's tribal casinos to cap his career as a brick-and-mortar casino specialist.
As for Revel and the engineers he's leaving behind, "It's their building," he said. "They treat it as their house, which is what you want."