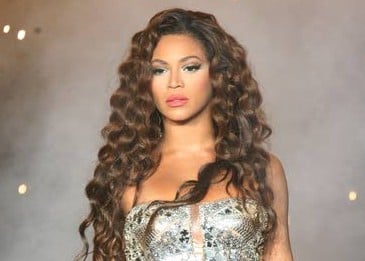 ATLANTIC CITY — Revel has moved a major casino conference out of its 5,000-seat concert hall to accommodate rehearsals by pop superstar Beyonce, who will headline the megaresort's grand opening over the Memorial Day weekend.
The East Coast Gaming Congress and its 600 attendees were supposed to use Revel's Ovation Hall today and Thursday, but the casino is relocating the conference to other parts of the building in a last-minute switch.
Revel spokeswoman Maureen Siman confirmed Tuesday night that the move was made to accommodate Beyonce's schedule. Beyonce has been rehearsing in Ovation Hall ahead of four exclusive concerts for Revel from May 25 to 28.
"It does have to do with her rehearsal schedule and the fact that this show is being created for Revel," Siman told The Press of Atlantic City. "It's really about us managing and juggling all these various events in our resort."
Beyonce's publicist could not be reached for comment. Revel added a fourth Beyonce concert for May 28 after tickets for the first three shows sold out in less than a minute. The Grammy-winning singer, who celebrated in January the birth of her daughter, Blue Ivy, with husband and hip-hop mogul Jay-Z, is performing her first live concerts since last summer.
Michael Pollock, managing director of Spectrum Gaming Group, a major sponsor of the casino conference, said he was informed of Revel's decision Tuesday. Pollock said initially there was some confusion over the move but that Revel's CEO Kevin DeSanctis assured him the casino will make sure the conference goes smoothly.
"Until I had the opportunity to speak directly to Kevin, I didn't quite know what was going on. There certainly was some confusion," Pollock said. "But I did talk to Kevin and I'm very confident now. I'll take him at his word."
Lloyd D. Levenson, whose Atlantic City law firm Cooper Levenson is another conference sponsor, characterized the move as "no big deal."
"Everything is great. There are no problems," Levenson said. "It's an internal situation. We're tweaking the logistics, that's all. No big deal. There are no bad feelings."
Pollock called Revel "terrific" for accommodating the conference in other ways. Instead of using the casino's main concert hall, the conference will now hold most of its panel discussions and speeches in Revel's 700-seat entertainment venue, known as The Social, Siman said.
"We're working with them to make sure they have a great conference this year, as they always do," Siman said.
New arrangements are also being made for the conference's luncheon, which will include keynote remarks by Lt. Gov.Kim Guadagno. Pollock said Revel would take advantage of its gourmet restaurants to host the luncheon.
Atlantic City Hospitality Tradeshow, a companion to the casino conference, is also being moved out of Ovation Hall. Siman could not immediately say where the trade show's exhibits will now be staged.
Pollock noted that the conference is also a key event for Revel, because it will showcase Atlantic City's brand-new $2.4 billion casino to some of the top industry executives and gambling regulators in the country. Revel opened April 2, starting an eight-week preview period that will culminate Memorial Day weekend.
"I do know that we've been assured by the people at Revel that they recognize the importance of the conference, and that they will do what they can to make sure the experience is great," Pollock said.
Contact Donald Wittkowski: