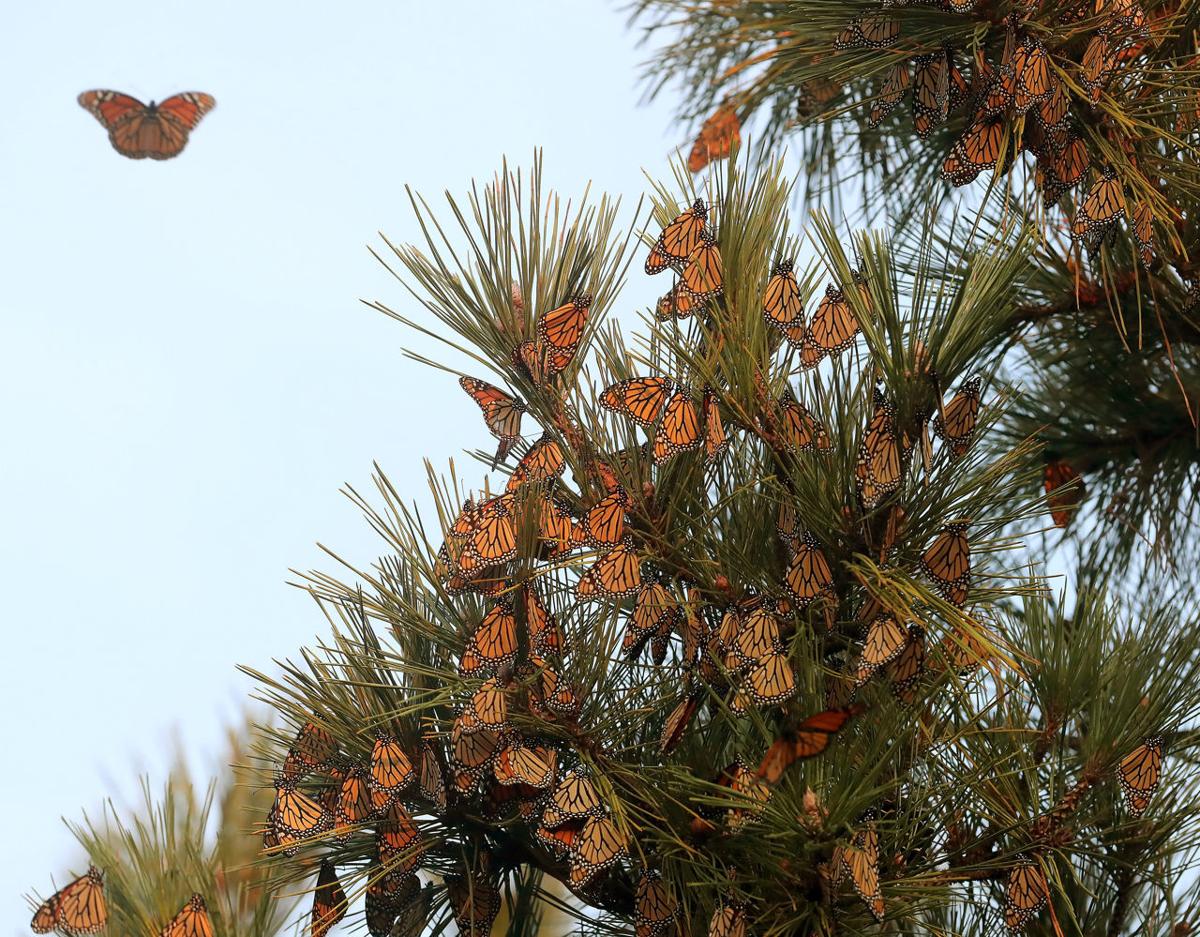 Monarch butterflies have been brightly fluttering gems and a unique natural phenomenon since before Europeans arrived on their continent. They fill flower gardeners with happiness and naturalists with awe at their several thousand mile annual migration.
For thousands of years, the butterflies did all the hard work — making an annual round-trip flight between northern North America and overwintering mountains in Mexico that typically requires the effort of three or more generations.
For a century, residents and visitors to South Jersey have enjoyed beautiful and sometimes spectacular concentrations of migrating monarchs at Cape May.
But now they need a little help from people to respond to a mortal threat from development and modern farming practices. Housing and commercial development are consuming monarch butterfly habitat at a rate of 6,000 acres a day. Herbicide-resistant crops that allow agriculture to kill noncrop plants, including the milkweed needed by monarchs, have already taken 80 million acres of monarch habitat, according to the nonprofit Monarch Watch.
The habitat loss has reduced the population of America's most popular butterfly by 90 percent in the past two decades. And those acres aren't coming back.
People have thrown monarchs a lifeline by planting milkweed for their caterpillars and nectar flowers for the regal orange-and-black adults. But if the population is to remain big enough to sustain its world-famous migration, it will need much more new suitable habitat.
The New Jersey Legislature has sent Gov. Chris Christie two bills to help the Garden State live up to its name and do its part.
One would allow groups, individuals and businesses to adopt Monarch Butterfly Waystations on state-owned lands — where the butterflies could feed on flowers and lay eggs on milkweed for their caterpillars to devour until they transform into chrysalises that break open with freshly beautiful butterflies in 10 days.
The other bill would specifically authorize this creation and maintenance of monarch habitat at state-owned stormwater basins, the ubiquitous retention ponds around development that capture rain runoff and allow it to drain into the ground instead of sewers and out to sea.
Adopting a monarch nursery will appeal to many who want to help the butterflies and see their wonders first-hand, but don't feel that milkweed fits their garden or landscape scheme.
The impact on the state would be small.
Its Department of Environmental Protection would determine state lands suitable for monarch habitat and providing adopting groups and individuals with information and instructions on creating and maintaining a waystation. DEP would also prepare educational materials on the monarch's decline and what can be done to reverse it for schools and public-interest organizations. That should be easy since such materials are already abundant in the nonprofit sector.