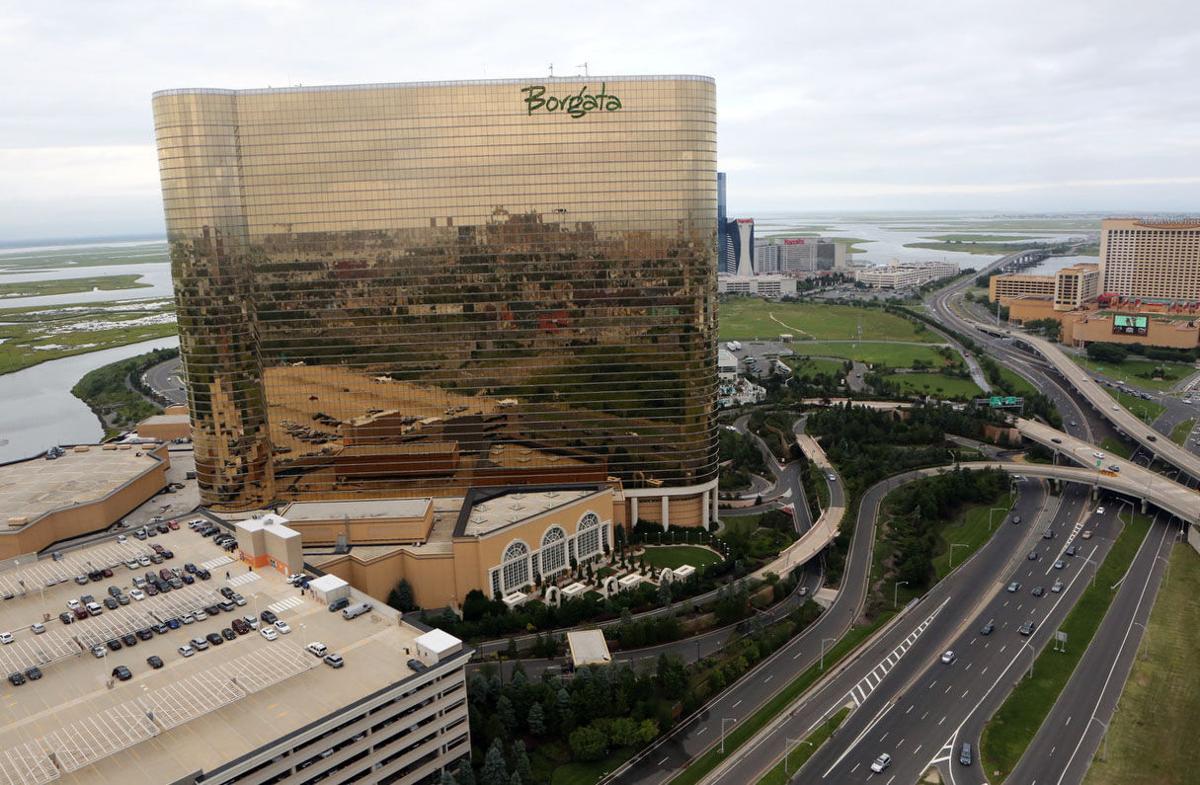 TRENTON — MGM Resorts International, owner of Borgata, and Caesars Entertainment Corp. are looking to team up on a project in Atlantic City.
"We are going to be working with our friends at Caesars to find out how we can further move Atlantic City along," said James Murren, chairman and CEO of MGM Resorts International during a press conference with Gov. Chris Christie on Thursday afternoon. "It's not going to be easy, but we are up for the challenge."
No details on the project were released, but Christie said formal announcements could come in the next couple weeks.
"It has been great to have a partner like MGM who is looking at properties that we can go develop," said Mark Frissora, president and CEO for Caesars Entertainment. "We think the future is bright."
Caesars owns three properties in the resort, including Harrah's Resort, which is next to Borgata, separated by Renaissance Boulevard and not much else.
"There is more than enough land between the two to put a casino," said Richard Perniciaro, director of the Center for Regional and Business Research at Atlantic Cape Community College. "There was a plan to put Circus Circus there."
But Perniciaro would not rule out the pair doing something on the Boardwalk.
Christie said the state takeover of the resort has helped attract more business to the city.
"When you hear them come up here and talk about new properties to develop and new things to do in Atlantic City both individually and then MGM and Caesars jointly, it's a huge change to what you heard when I first got into office," Christie said.
Last year, MGM bought Boyd Gaming's stake in Borgata for $900 million.
"Development and reinvestment is all part of rebuilding Atlantic City. We have been laying this foundation for the past three and a half years, and it's terrific that others, including the casinos, continue to invest in this great city," said Mayor Don Guardian. "Atlantic City's best days are still ahead."
Also Thursday, Christie promised casinos more relief from rules and regulations governing the gambling halls.
After meeting with Murren and Frissora, the Republican governor said the casino companies asked for relief from some of New Jersey's regulations.
Christie said he will unveil some additional relief within 30 to 45 days. The executives did not say what specific relief they sought.
"We're going to be working with them on additional ways we can bring Atlantic City's regulations into the 21st century," Christie said.
About six years ago, New Jersey reduced some of the casino industry's regulations, including making a casino license valid indefinitely instead of having to make costly reapplications every five years.
The Associated Press contributed to this report.