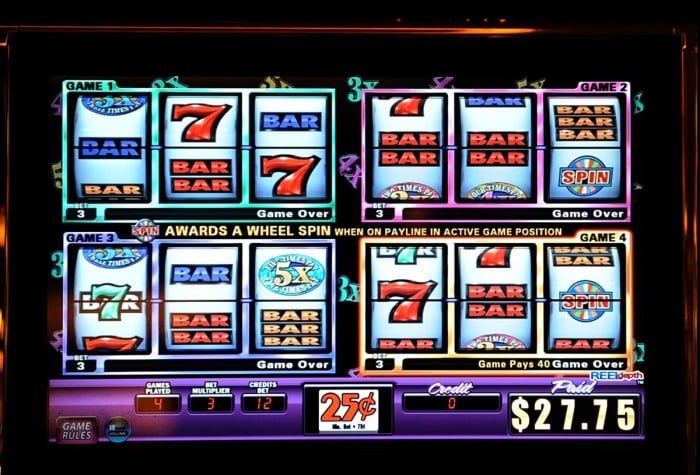 Gov. Chris Christie is sticking to predictions that Internet gambling will result in $160 million in tax revenue by July, but local lawmakers said the state is off-base and headed for a budget shortfall.
Online gambling's revenue potential has been a point of contention since budget discussions began earlier this year. The Christie administration has relied on predictions that online gambling revenues would be upwards of $1 billion in the fiscal year. At a tax rate of 15 percent, the state first estimated online gambling would generate $180 million in taxes, later reducing its estimate slightly in the approved budget.
"From the get-go, we thought the number was, frankly, absurd," state Sen. Jim Whelan said. "I never thought the state was going to hit the mark, even the revised mark. Both of those numbers are unrealistically optimistic."
An advocate for Internet gambling, Whelan, D-Atlantic, said there's no doubt the industry will be beneficial, but hitting the governor's projection after seven months is an impossibility, he said. Whelan estimated the tax revenue from online gambling at "well under $100 million given the time constraints."
Ratings agencies have backed up Whelan's remarks. A report from Moody's Investors Service last week suggested online casino gambling revenues would be between $250 million and $500 million. Meanwhile, Fitch Ratings was even less optimistic, forecasting between $200 million and $300 million in year one.
"Although some market participants will benefit, New Jersey online gambling is not going to be the savior of the (Atlantic City) casino market," a Fitch report reads. "In some ways, it will be detrimental because it has kept brick-and-mortar supply in the market when the level of demand dictates that some supply should be removed."
With just six of Atlantic City's 12 casinos currently engaged in online gambling, lawmakers and analysts have noted there's significant opportunity for growth. Applications from Resorts Casino Hotel and its partner, online gaming giant PokerStars, are also pending before the New Jersey Division of Gaming Enforcement. PokerStars had previously experienced a licensing holdup when its attempt to purchase Atlantic Club Casino Hotel fell apart.
William J. Pascrell III, a state lobbyist who represents PokerStars and was part of the lobbying efforts for Internet gambling in New Jersey, said recently that he believes PokerStars will get the state's approval to operate and will raise the level of competition in New Jersey's market.
"It's not a question of if, it's a question of when," Pascrell said. "When New Jersey finally licenses and allows (PokerStars) to enter the market, it will continue to (be) to the benefit of the residents of New Jersey and the brick-and-mortar casino industry, because PokerStars will raise the bar to make everybody else do better."
As of Tuesday, the state Division of Gaming Enforcement reported that 54,852 online gambling accounts had been created, well outpacing Nevada, which launched online poker earlier this year. Still, regulators have acknowledged ongoing difficulties with geolocation systems and payment-processing options that will also take time for improvement.
"We knew those projections were extra optimistic and rosy," said state Sen. Jeff Van Drew, D-Cape May, Cumberland, Atlantic. "I don't think this means that (online gaming) is failing. It just means it's going to take more time."
Meanwhile, Caesars Entertainment Corp. has acknowledged that online gaming in New Jersey may harm its land-based properties in Atlantic City.
In a filing with the U.S. Securities and Exchange Commission on Wednesday night, Caesars stated that the company is facing new competition from Internet gambling, including online gambling operations run by Caesars. The company said the statements were included as a standard precaution and were not indicative of serious concern.
"Online gaming may reduce customer visitation and spend in our traditional casinos in Nevada and New Jersey, which could have an adverse impact on our business and result of operations," the documents state. "Our Atlantic City properties may be further impacted because all casino games will be permitted online."
Caesars is running online gambling in New Jersey through its subsidiary, Caesars Interactive Entertainment. Of Caesars' four Atlantic City properties, Caesars Atlantic City and Bally's Atlantic City have been issued online gambling permits.
Gary Thompson, a spokesman for Caesars, said the statement was included in the filing as a standard precaution in the company's discretionary language.
"We don't know exactly whether or not (online gambling) will help. We think it will, but we can't say for sure," Thompson said. "We have to cover ourselves if someone decides to sue us because we said it was going to increase business."
@ACPressJennifer on Twitter