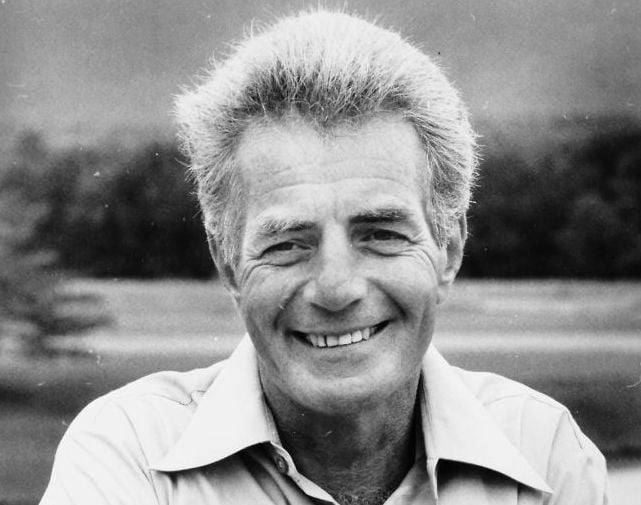 Michael J. Matthews, Atlantic City's first popularly elected mayor — who was later recalled and imprisoned on extortion charges — died Thursday at his home in Linwood. He was 79.
Matthews pleaded guilty in 1984 to accepting a bribe from a federal agent posing as a mob-connected representative of a janitorial supply company.
The graduate of Atlantic City High School and American University in Washington, D.C., began his political career in 1968, when he was elected to Linwood City Council.
He went on to be elected to the Atlantic County Board of Chosen Freeholders and state Assembly, then served as Atlantic City's commissioner of revenue and finance from 1980 to 1982 before being elected mayor in 1982.
Matthews ran against James L. Usry in the mayoral election, and though neither candidate won a majority in the three-way race, Matthews won the runoff, becoming the resort's first popularly elected mayor. Under the previous City Commission form of government, the mayor was appointed.
Usry took Matthews' place as mayor after Matthews was recalled.
On the wall of his City Hall office, Matthews hung a framed copy of a United Press International story that celebrated his honesty. The story detailed how federal undercover agents had unsuccessfully attempted to snare him in the Abscam scandal, which inspired the movie "American Hustle," in theaters now.
But Matthews would be arrested by the FBI in December 1983 for accepting a $10,000 bribe from a federal agent posing as a mob-connected representative after a two-year undercover operation found evidence of corruption. Matthews reportedly took money from a mob family run by Nicodemo "Little Nicky" Scarfo in return for promises to use his influence as mayor to help the organization, federal authorities said.
In November 1984, Matthews pleaded guilty to extortion and was recalled by voters. He served 5½ years in federal prison, followed by 9½ years of probation.
After his release from prison in 1990, Matthews said, "I've got to put my life back in order, so I just buried it."
His son Thomas Matthews, in a statement, said his father's enduring legacy will be his devotion to Atlantic City and its residents.
" It shouldn't be forgotten that he was one of the rare breed of 'peoples' politicians. His focus was always on the citizens of Atlantic County, rather than big business or advancing political agendas. He was a tremendous leader and a strong voice of the people, the combination of which made him very popular amongst the voters. His list of accomplishments for the local community is unparalleled. "
Some of Matthews notable accomplishments include passing the referendum that eventually brought casinos to Atlantic City and creating a law that reimbursed senior citizens for prescription drug costs while they waited for their Medicare applications to be processed.
They younger Matthews became became an attorney and appealed the 1984 conviction to the Unites States Supreme Court. "those who truly knew him would have nothing but positive things to say. He was a role model and inspiration to all of his children."
State Sen. Jim Whelan, D-Atlantic, a former Atlantic City mayor and councilman served on council while Matthews was mayor. He said Matthews' leadership and skill - specifically his financial expertise and his spirit - brought value to the city in spite of Matthews' wrongdoings.
"He had a very colorful personality, and frankly, he was a fun-loving guy who, in a lot of ways, captured the spirit of Atlantic City," Whelan said. "Another thing that is often overlooked and forgotten is his financial expertise. He was a very sound leader when it came to the city's finances."
Atlantic County Executive Dennis Levinson echoed Whelan's remarks, saying, "Mike was a good guy who took the wrong path. He was always good to me. My condolences go out to his family."
He is survived by his ex-wife, six children and 16 grandchildren.
Be the first to know
Get local news delivered to your inbox!