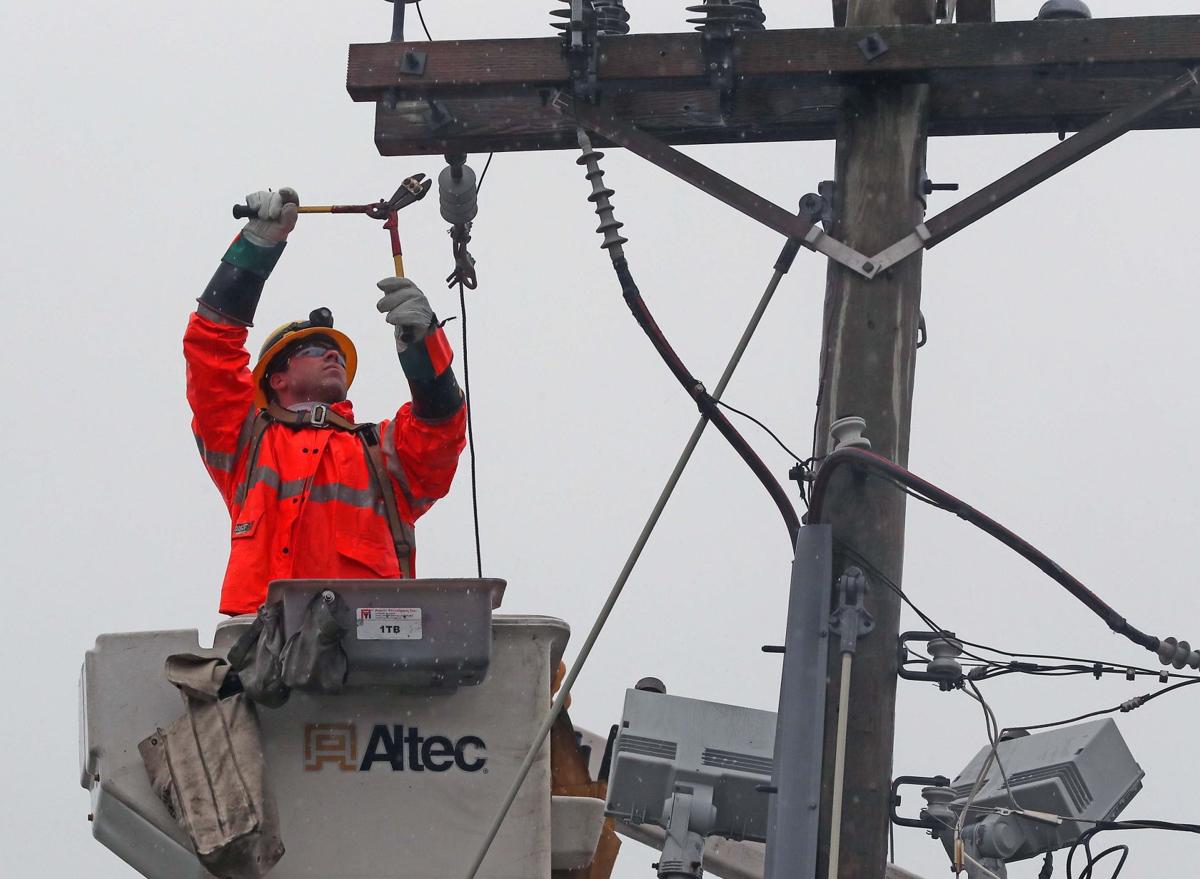 Atlantic City Electric customers will see an average monthly bill increase of just less than 1 percent as a result of the 18th annual auction for basic generation services, according to the New Jersey Board of Public Utilities.
The average monthly ACE residential bill for a home using 650 kilowatt hours of electricity per month will rise 90 cents, from $114.26 to $115.16, board figures show.
The board approved the results of the auction Thursday, and the new pricing will be for 12 months starting June 1.
Winning prices for each of the four distribution companies increased between 2.4 percent and 7.6 percent compared to last year's auction, in part because of increased costs related to meeting state renewable portfolio standards, said the board's consultant on the auction, Frank Mossburg of Bates White Economic Consultants.
Renewable portfolio standards require distribution companies to buy specific amounts of solar energy and will soon also include wind energy.
But because this year's prices are mostly replacing older, more expensive contracts from three years ago, the average monthly residential ratepayer bill will remain relatively unchanged, said Joseph L. Fiordaliso, president of the N.J. BPU.
Costs related to the renewable standards may continue to increase as the state tries to meet Gov. Phil Murphy's goal of 50 percent renewable energy by 2030 and 100 percent renewable energy by 2050, Fiordaliso said.
Overall electricity costs should remain stable this year for customers of all four electric distribution companies in the state, the board said. In addition to Atlantic City Electric, they are Public Service Electric & Gas, Jersey Central Power & Light and Rockland Electric.
The Board's approval covers two separate descending clock auctions conducted by NERA Economic Consulting, which began February 1 and ended February 5.
The auction for Commercial and Industrial Energy Price service for large commercial and industrial customers ran from February 1 through February 4. Costs will remain stable or lower for commercial and industrial ratepayers, compared to last year, according to the board.
The auction for Residential and Small Commercial Pricing service for residential and small to medium sized commercial customers ran from February 4 through February 5.
Both auctions secured commitments for up to $6 billion worth of purchases covering approximately 7,800 megawatts (MWs) of customer requirements.
The energy secured in the residential auction will meet one-third of the state's residential and small business electric load requirements for the next three energy years, starting June 1, 2019, according to the board.
The remaining two-thirds of customer supply requirements for the 12-month time period beginning June 1, will be met by electric supply secured in the BGS Auctions of 2017 and 2018.
The supply acquired through the commercial and industrial auction is for one year.
The state's electric distribution companies do not earn a profit on the cost of the electric supply secured in the auctions, according to the board, but pass the costs directly to ratepayers.
In other energy news, the state Assembly Telecommunications and Utilities Committee unanimously approved a resolution (AR107) Thursday affirming the importance of modernizing and replacing natural gas pipelines in the state.
There is an urgent need to replace more than 6,000 miles of aging iron and unprotected steel pipelines that crisscross our state, said state Assembly Republicans in a news release.
"Older pipes need replacing," said Ronald Dancer the sponsor of the resolution. "More than 70,000 miles of pipelines cross the state and some of it is more than 100 years old. It really is time that we get everything modernized."
Dancer noted the state should take advantage of historically low gas prices and use the savings to invest in the state's natural gas infrastructure.
"We can make this investment now without socking ratepayers in their wallets," said Dancer. "Modernizing antiquated pipelines will also result in economic growth with the creation of construction jobs."
The state's largest utility, PSE&G, reported last year that it has replaced about 42 percent of its old cast iron pipes which is essential to ensuring public safety and the reliability of natural gas infrastructure in New Jersey.
NJ Natural Gas was the first utility in the state to eliminate all of its cast iron pipes in 2015.
South Jersey Gas has accelerated pipeline replacement since 2006 and Elizabethtown Gas since 2009, according to Assembly Republicans.