ATLANTIC CITY — For years, people attending events at Historic Boardwalk Hall have been greeted by a dark, uninviting lobby. But that is about to change, as the Casino Reinvestment Development Authority looks to spend more than $10 million to renovate the area.
As part of the renovation, the contractor will replace the escalators, which hasn't been done since the mid-1950s, add a set of stairs to the main lobby, add interactive video boards and build a place for artifacts from the Atlantic City Historical Museum. The project is expected to be completed by next fall.
GALLERY: Look back at A.C. Boardwalk Hall
OLD HALL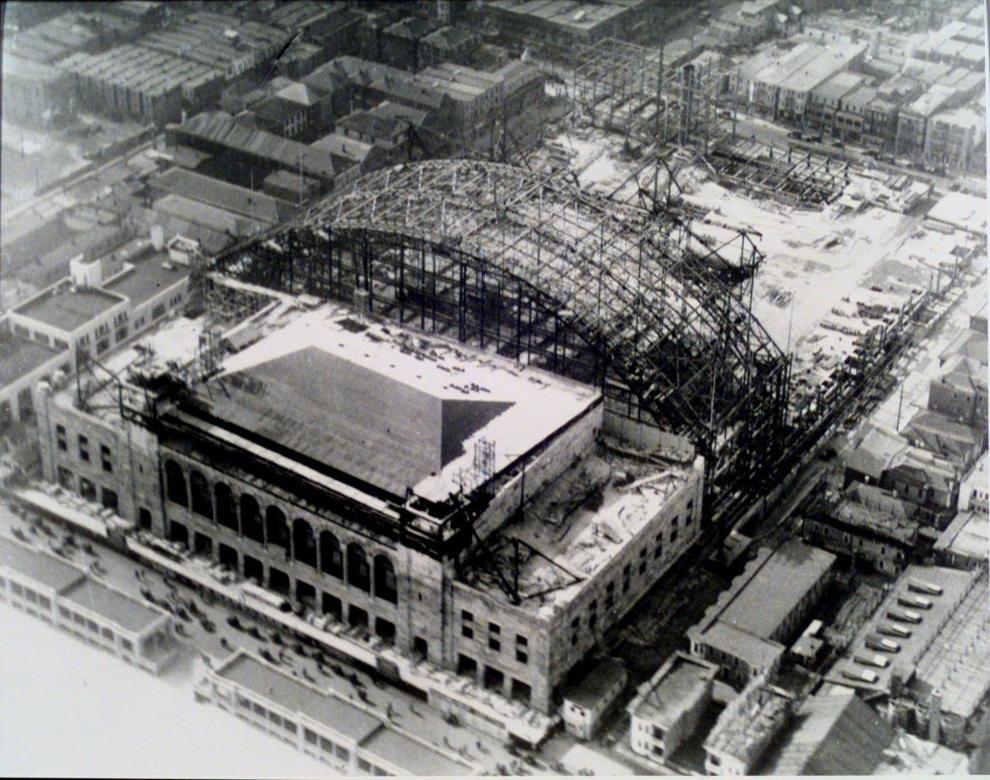 -- HIDE VERTICAL GALLERY ASSET TITLES --
OLD HALL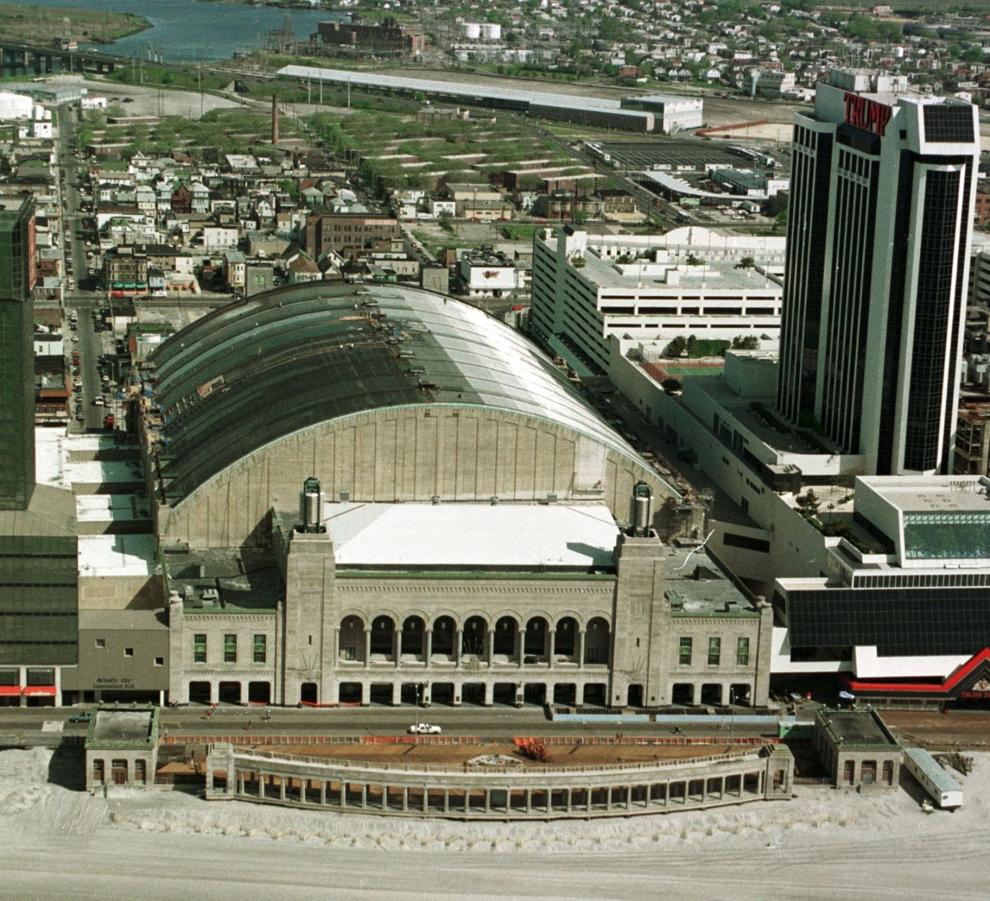 MISS2001.51296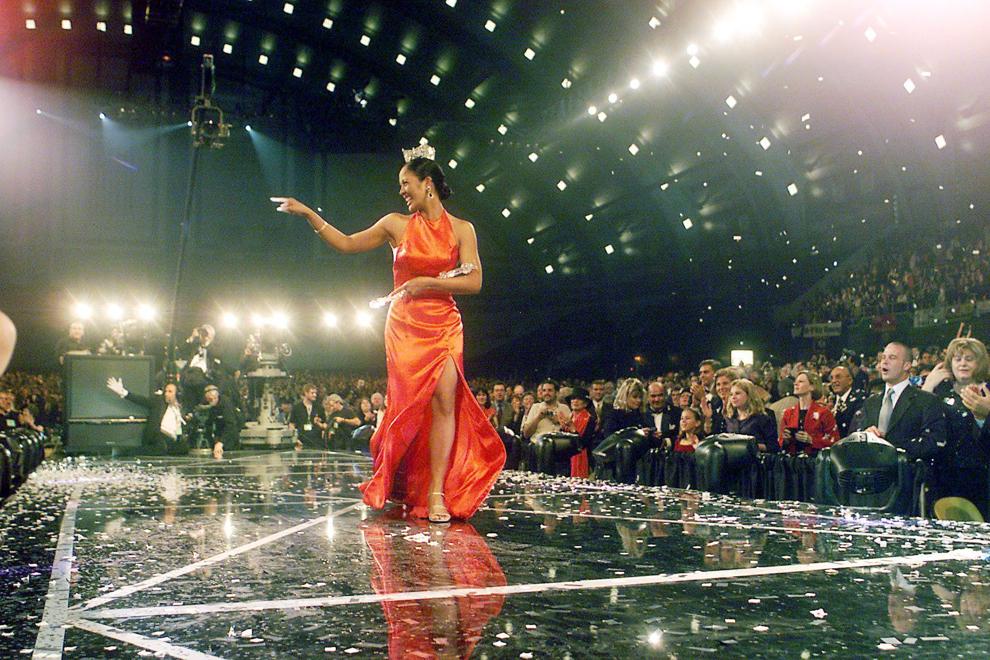 CONVENTIONHALL.57358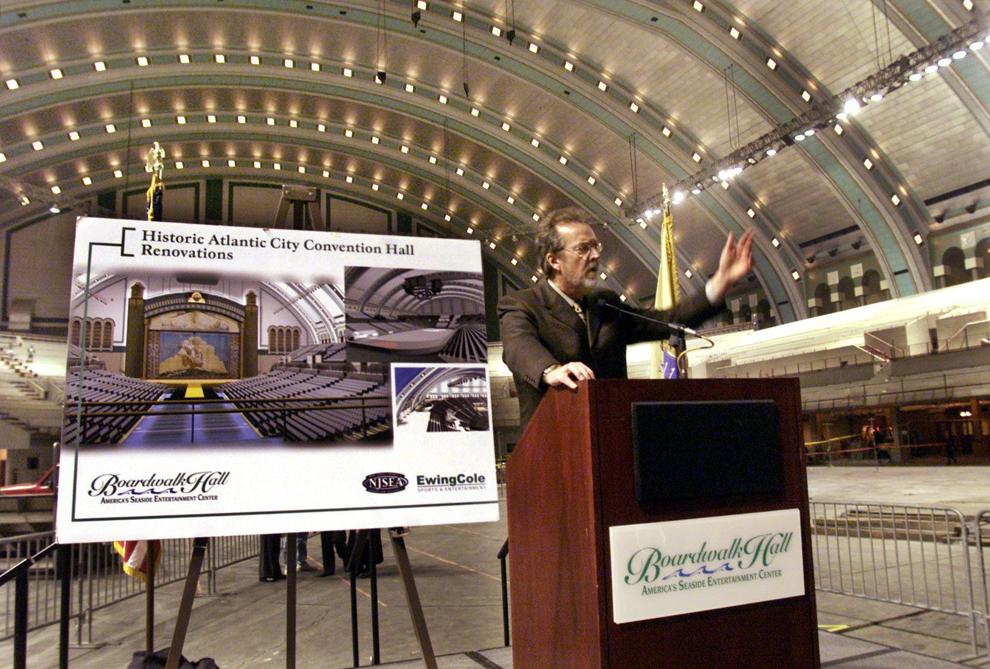 CONVENTIONHALL.54695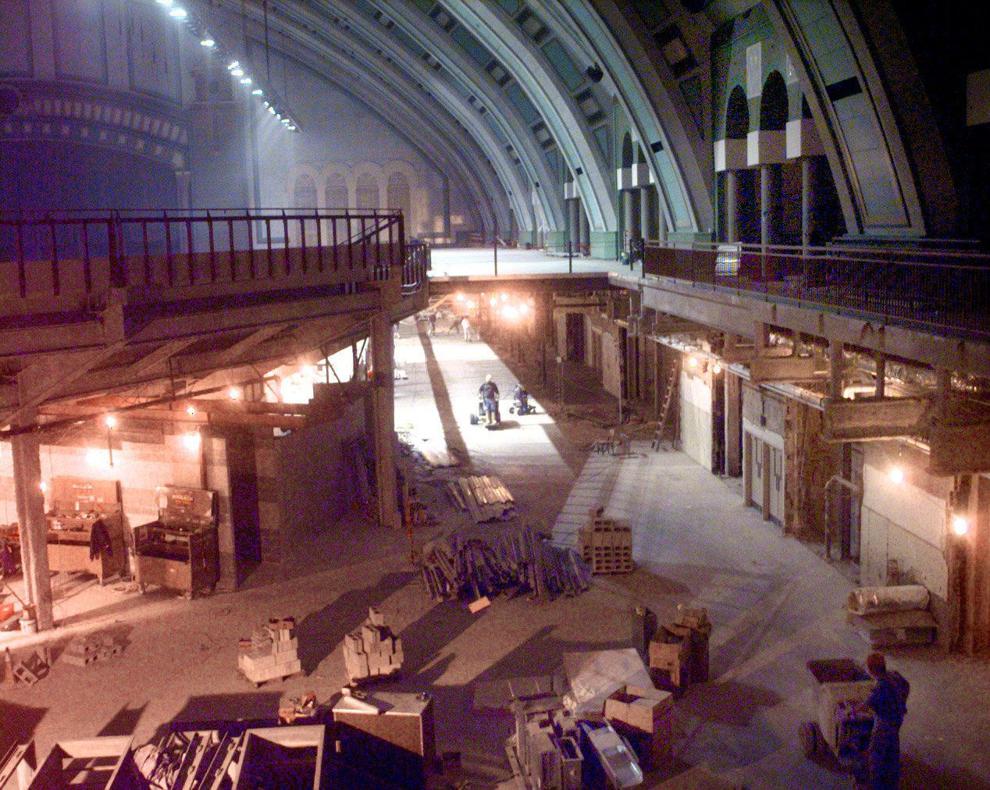 CONCOURSE.55225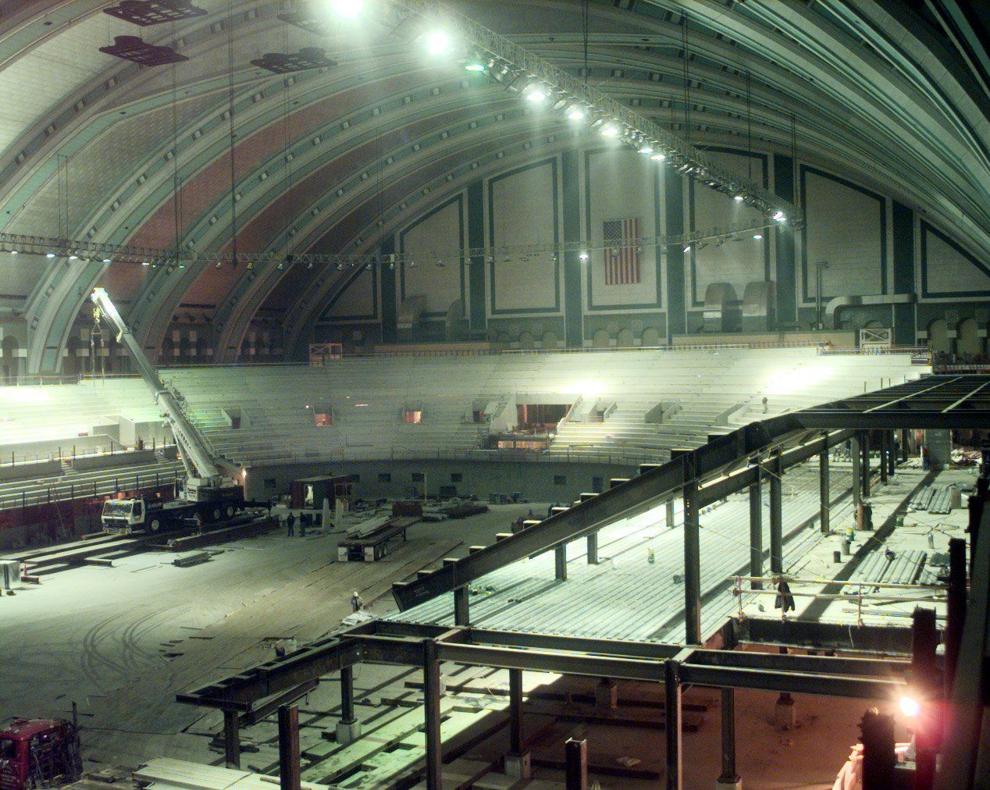 MISSA02_PARADE.66550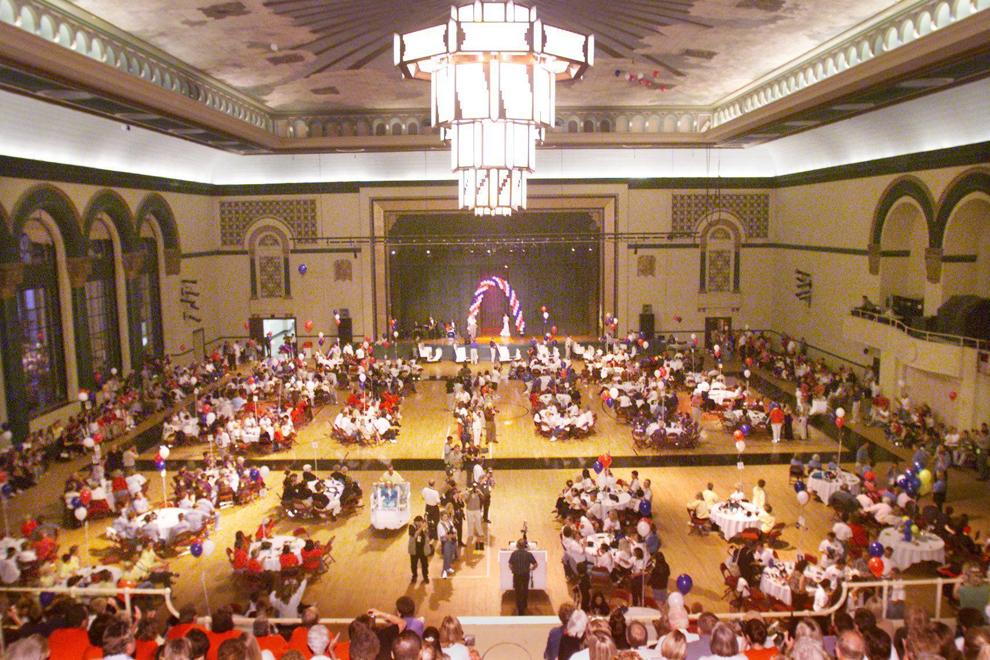 BEATLES IN AC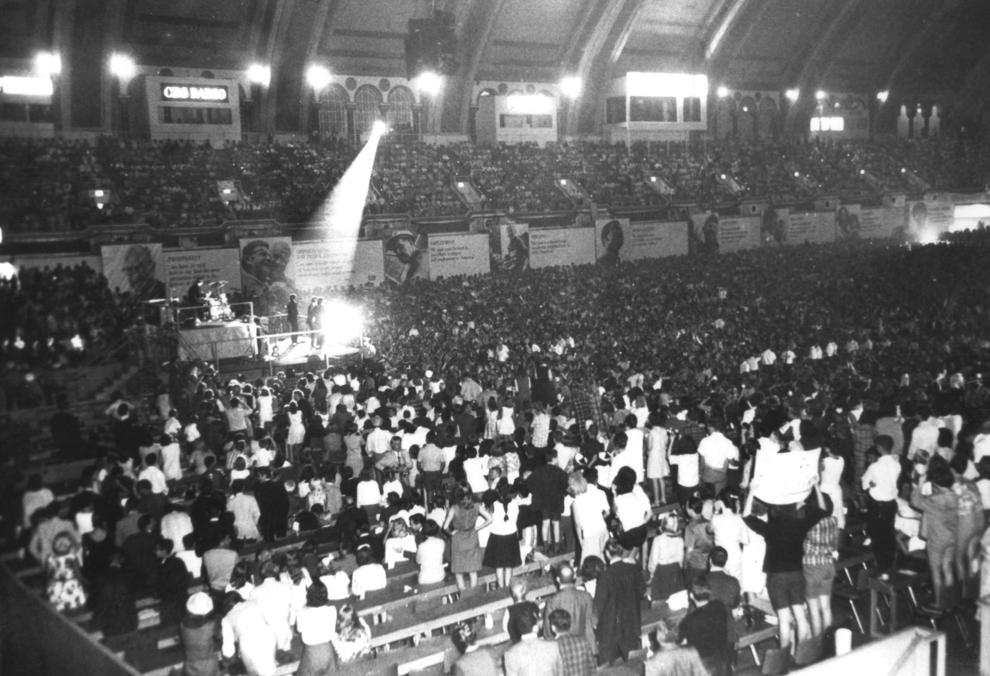 MCCARTNEY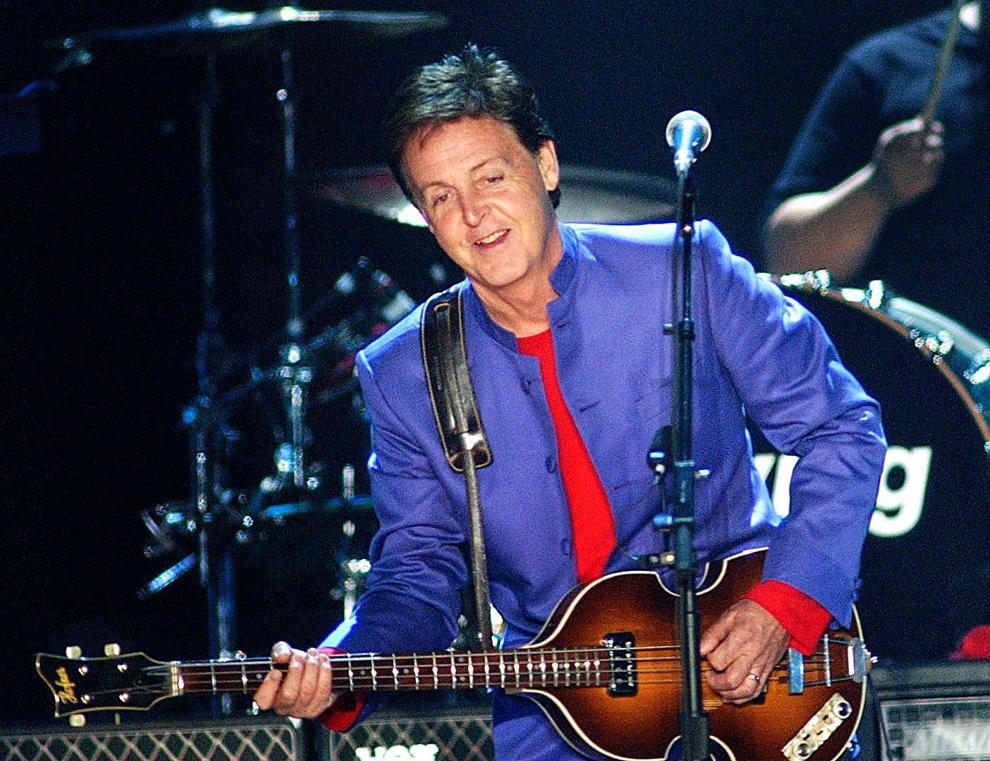 SPRINGSTEEN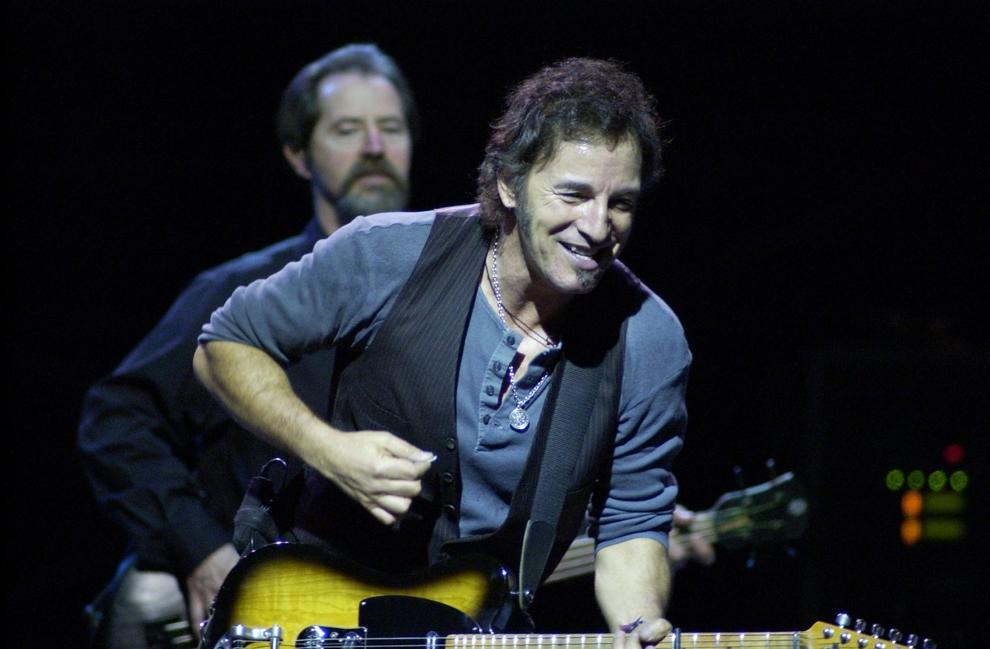 BRUCE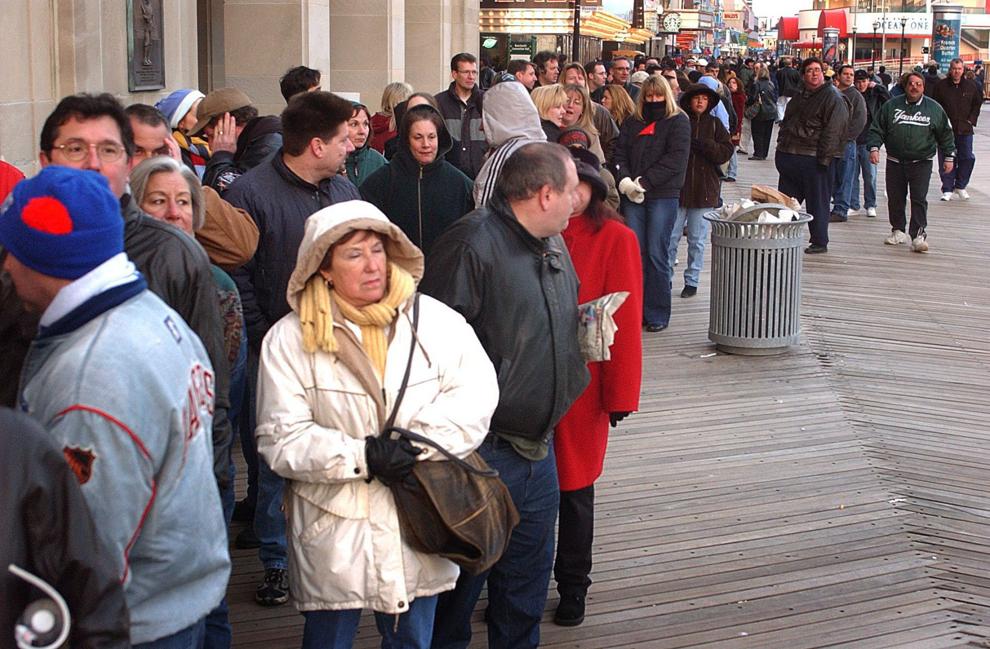 Tyson Spinks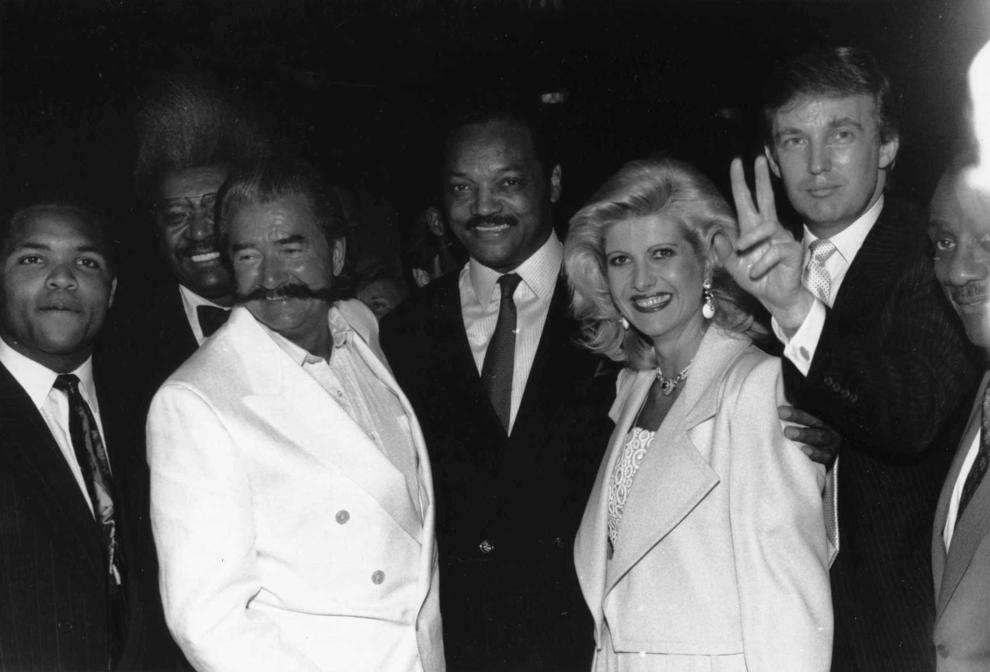 Tyson Spinks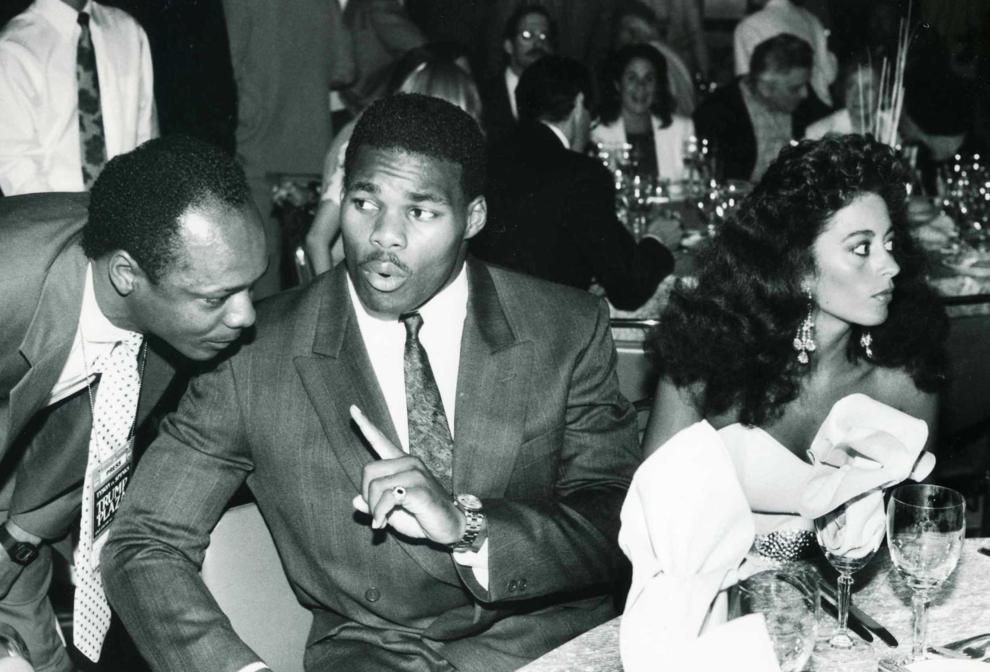 CONVENTIONHALL.64202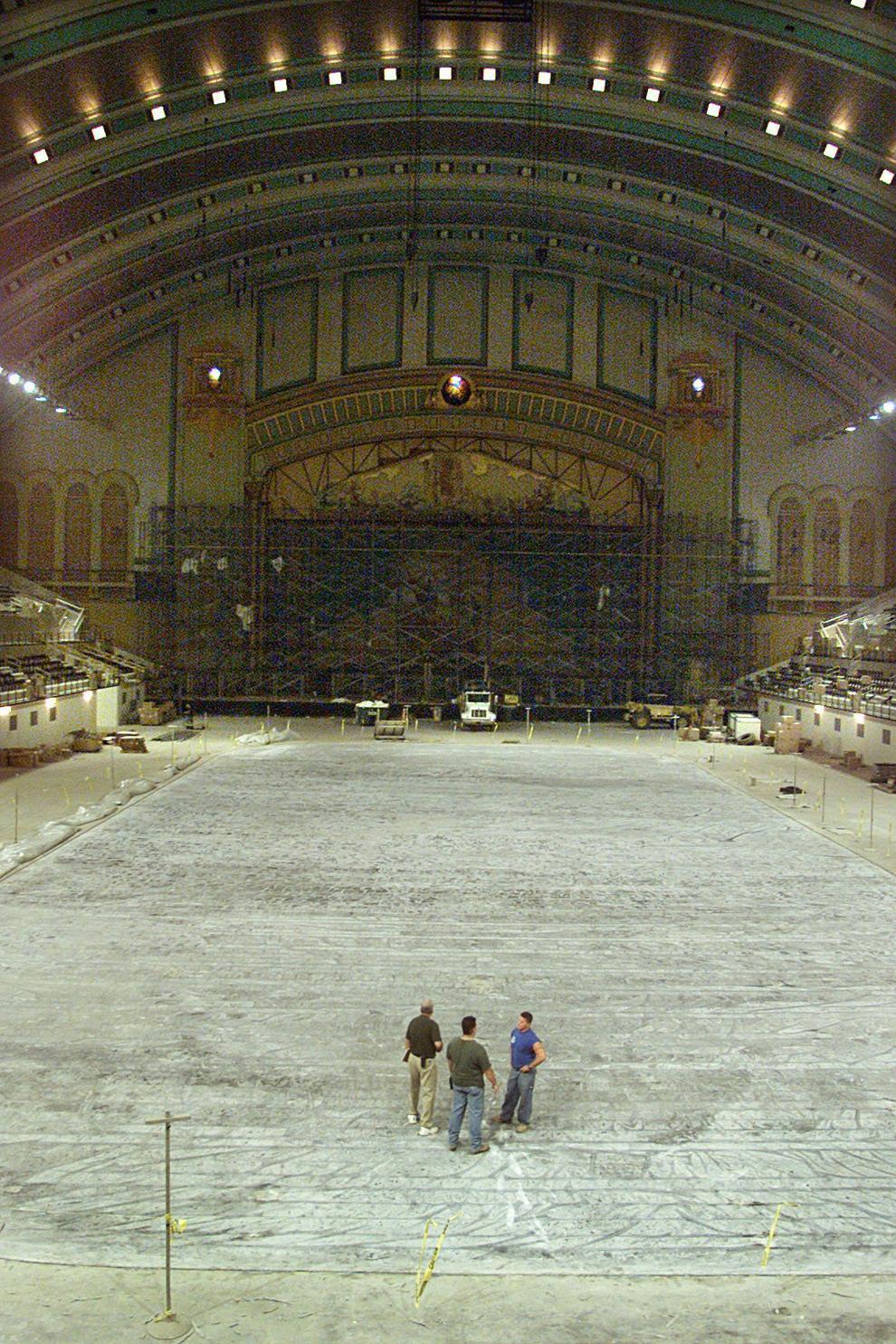 CONVENTIONHALL.64199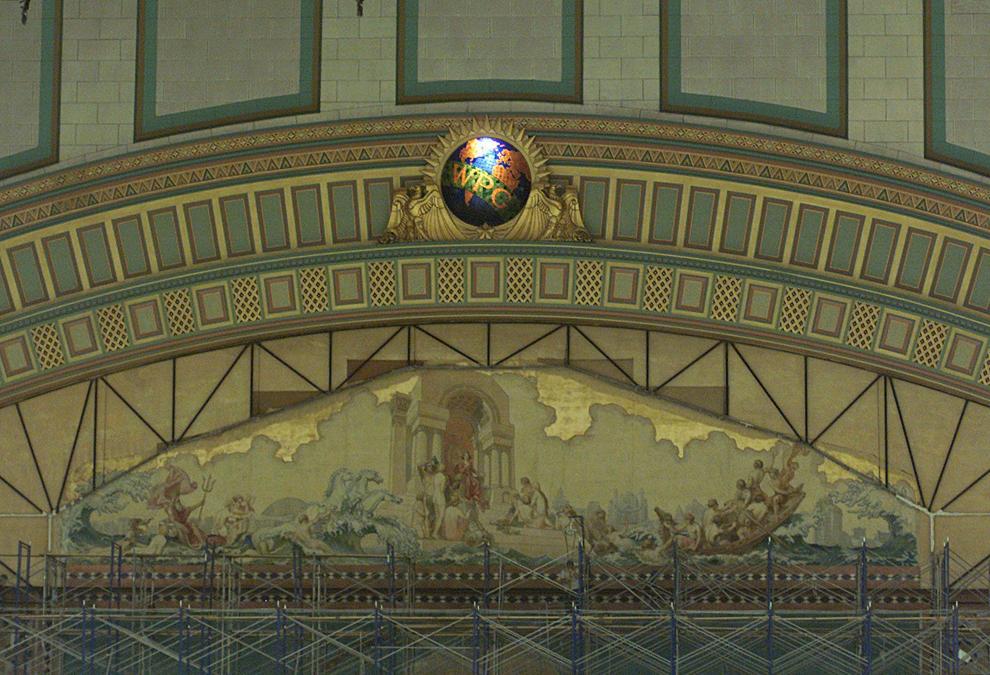 CONVENTIONHALL.57363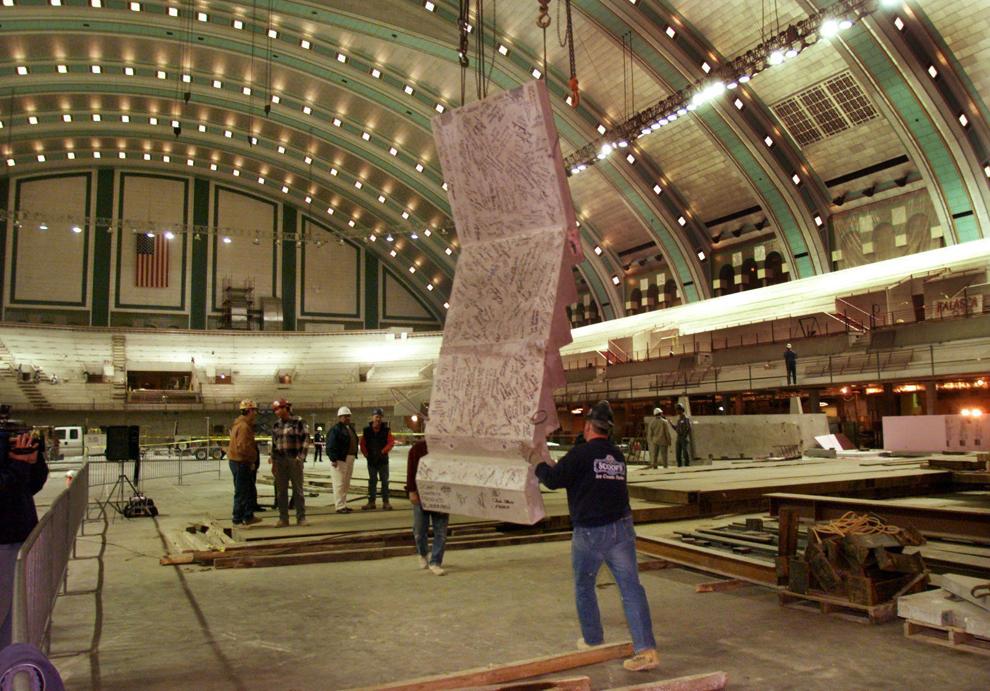 CONVENTIONHALL.54699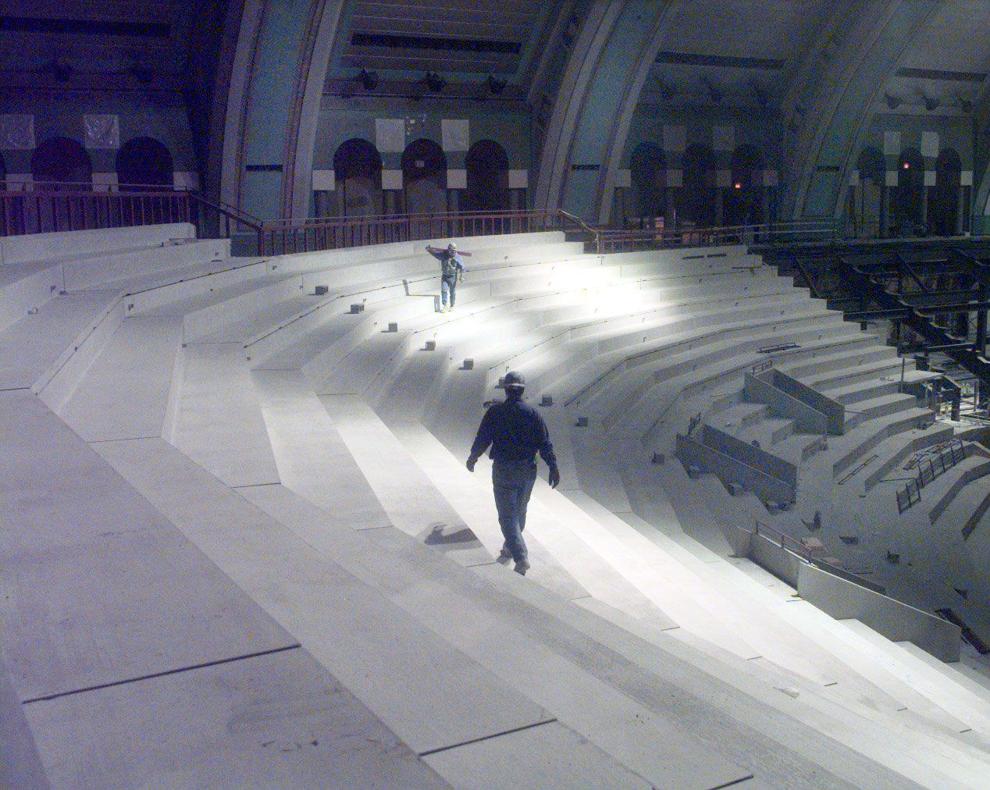 BULLIES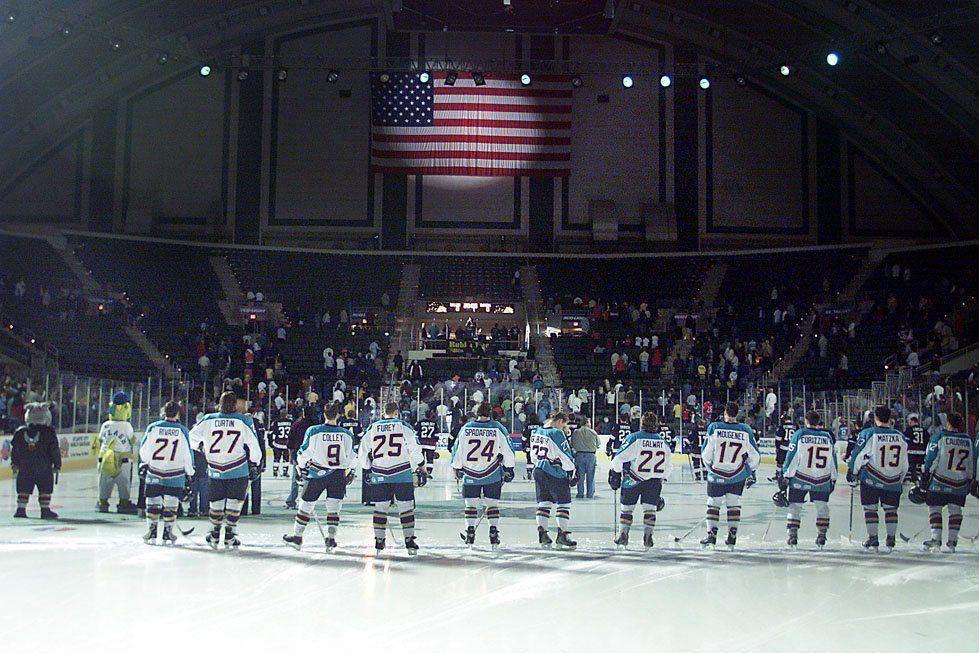 CONCOURSE.55220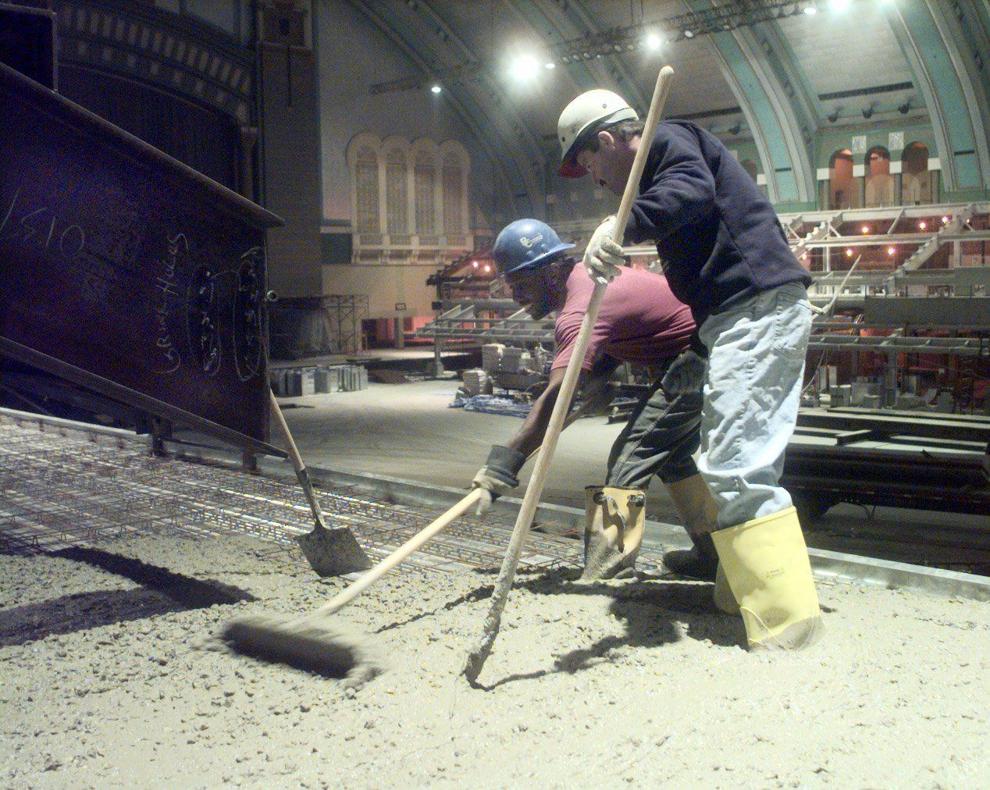 CONVENTIONHALL.57357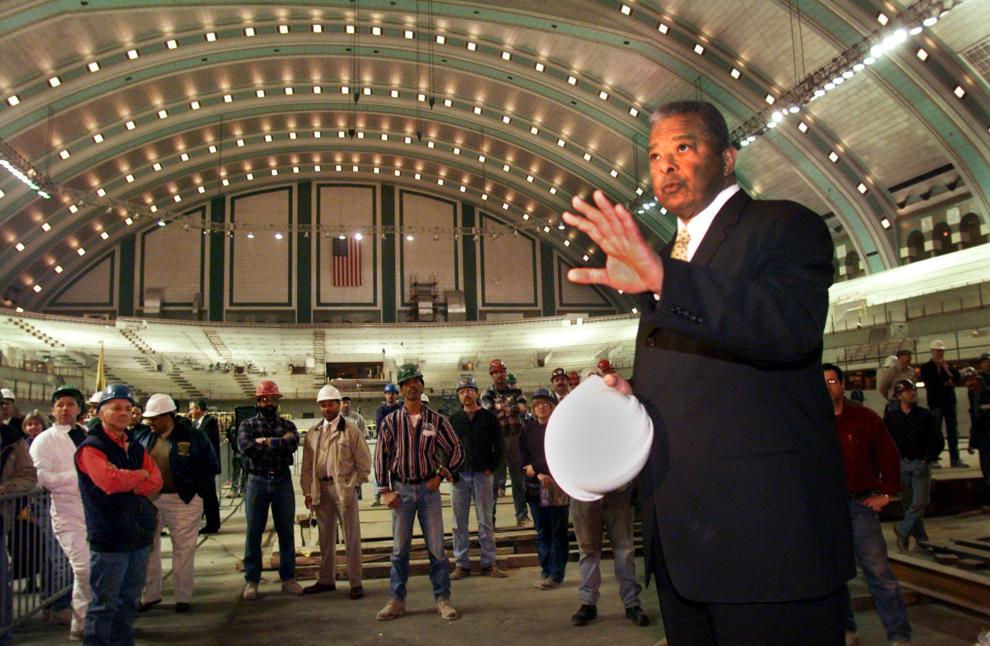 PARADE.36856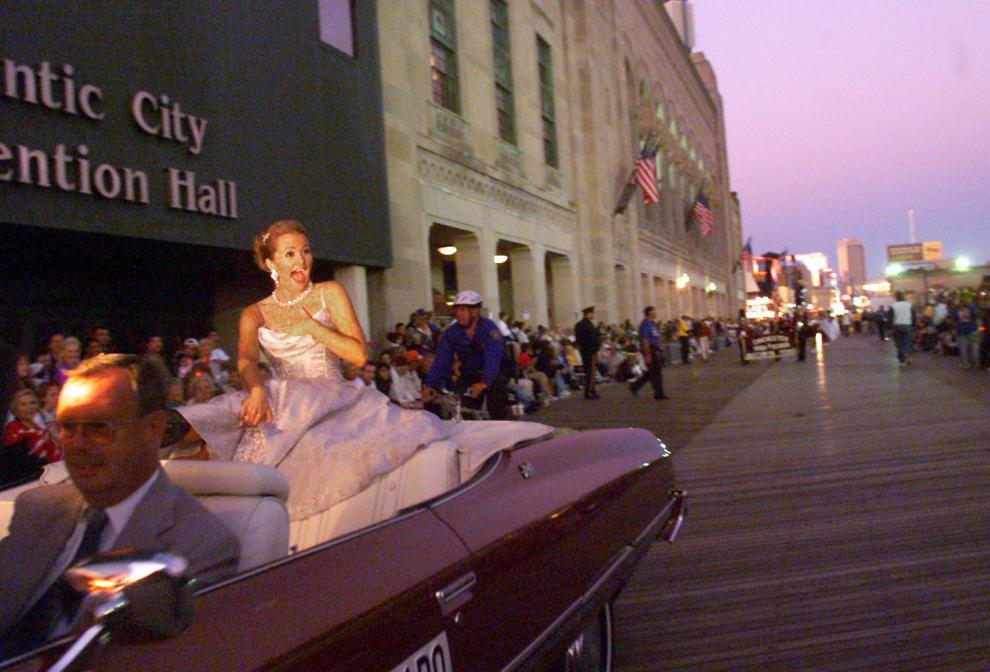 SCAFOLD.28716
SCAFOLD.28712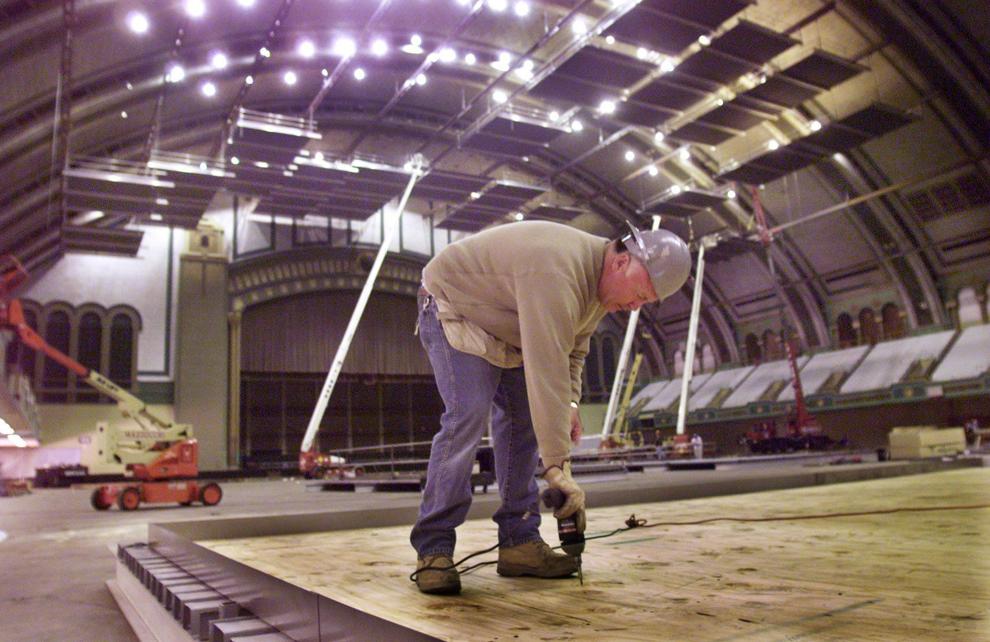 SCAFOLD.28700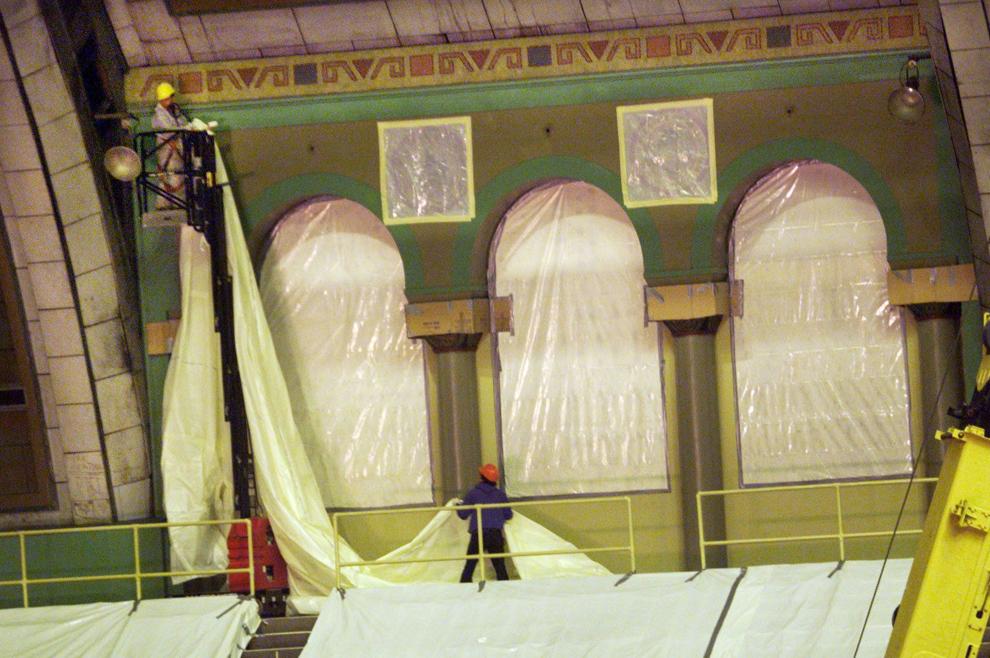 BREAKDOWN.51359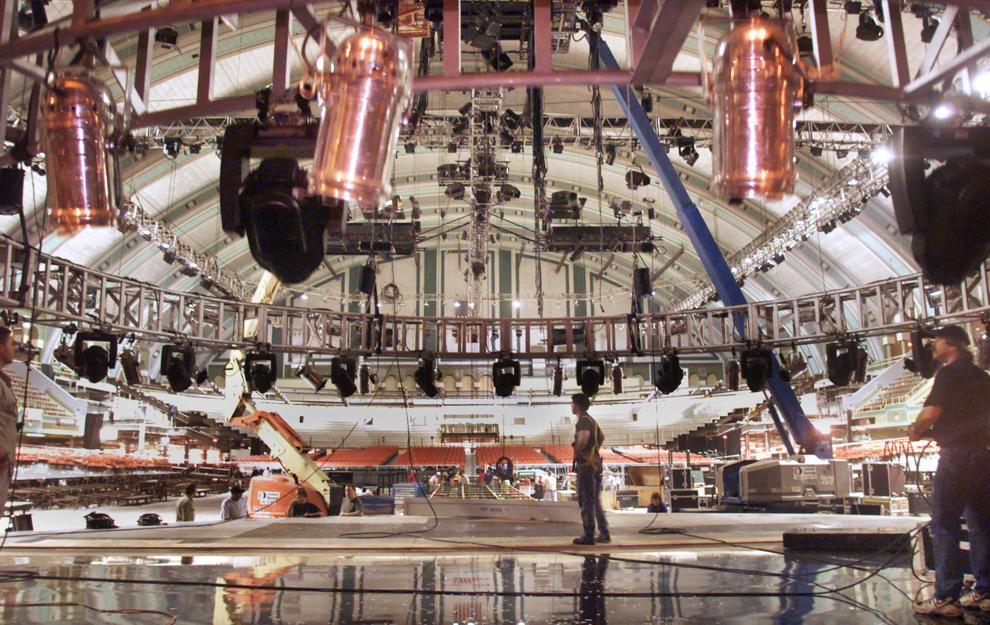 OLDHALL.39723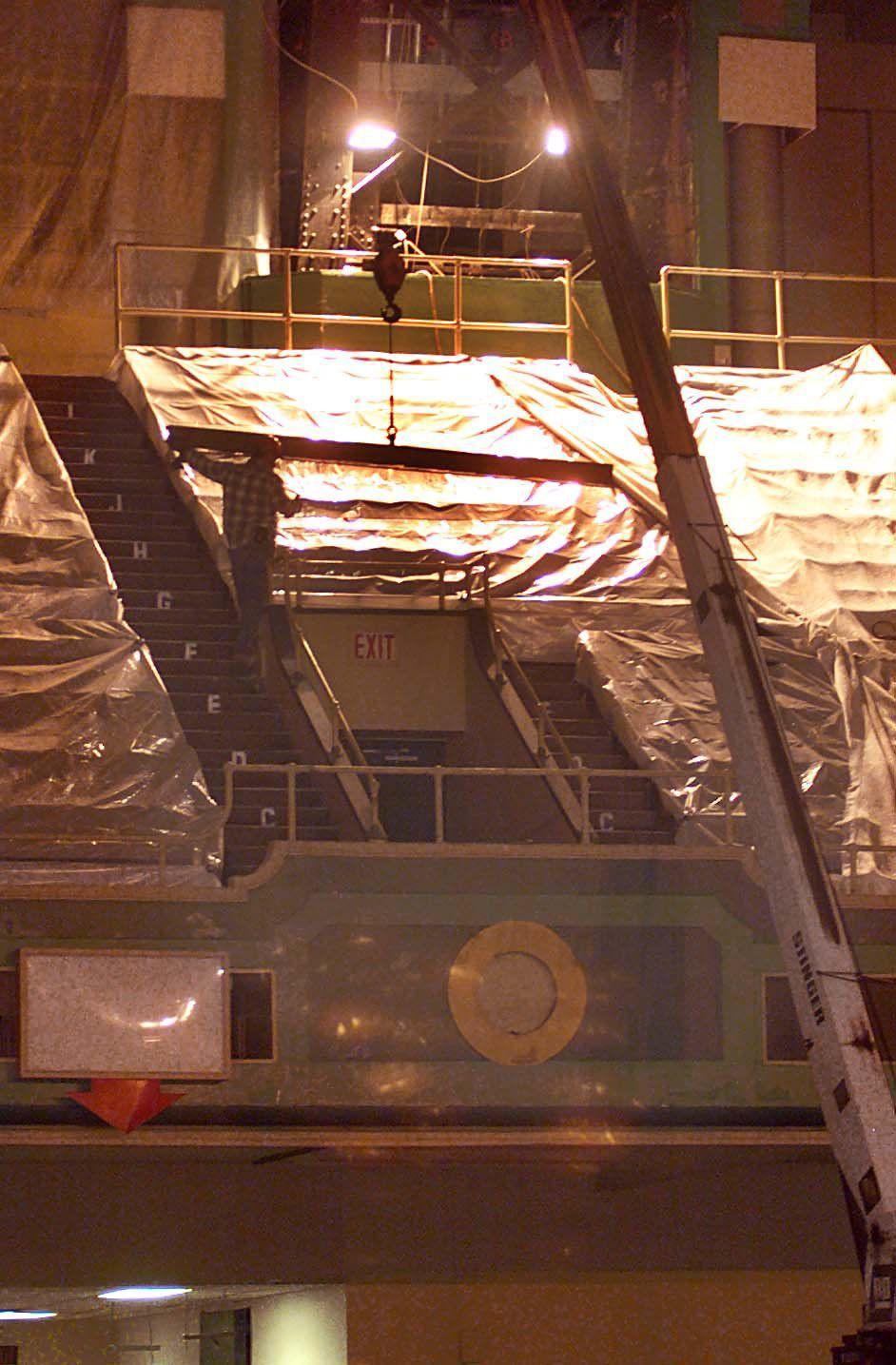 OLDHALL.39720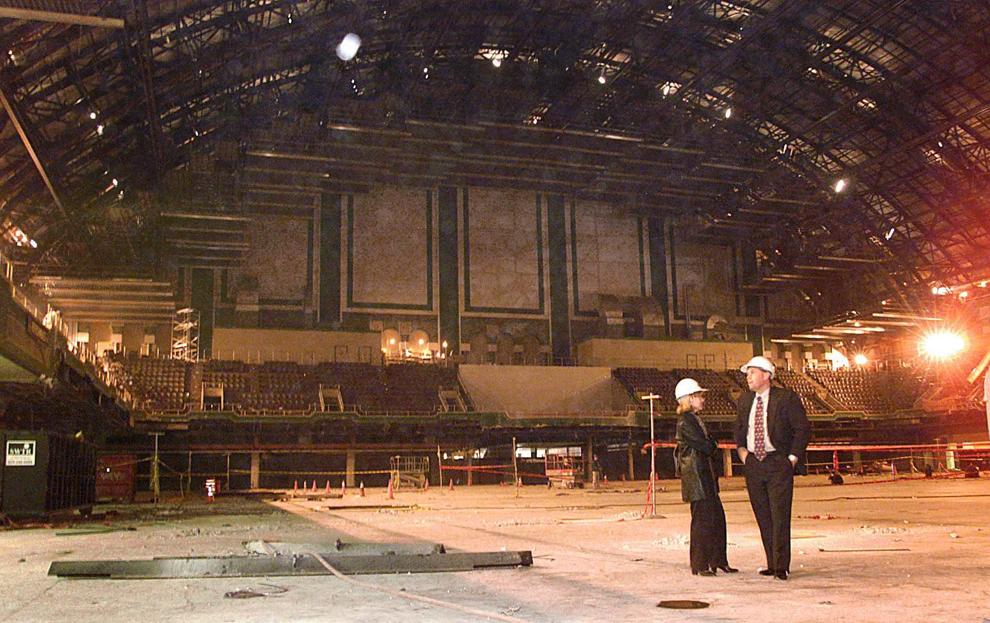 BREAKDOWN.51358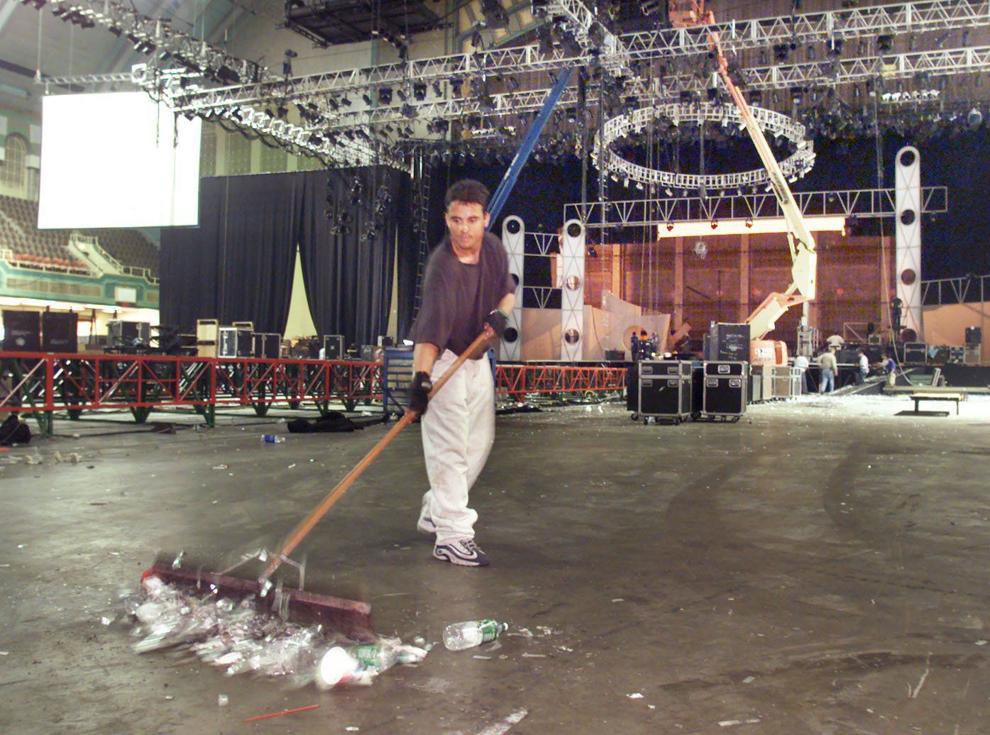 OLDHALL.39724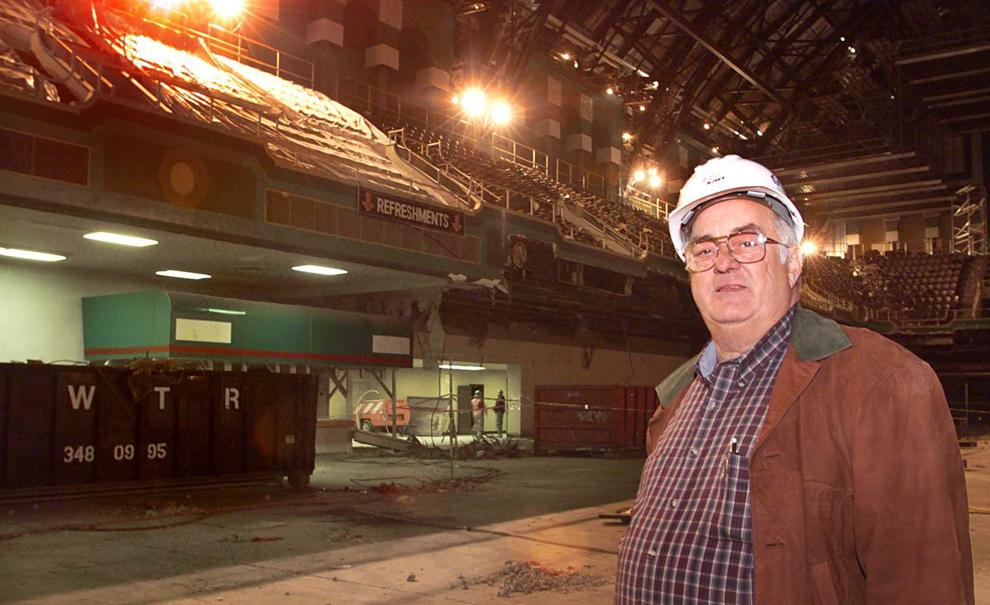 MAILCOM 2
ORGAN.21234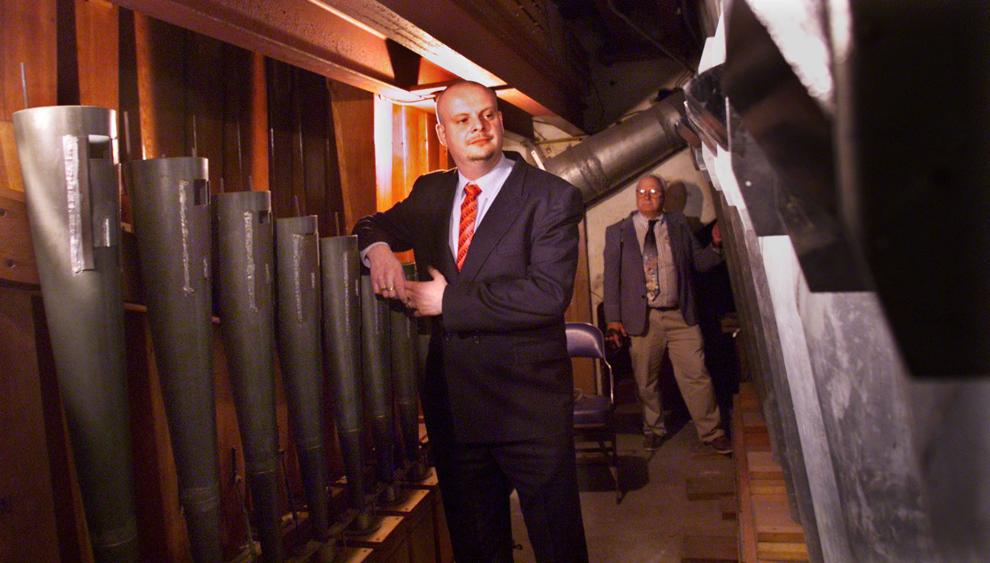 ICE.1797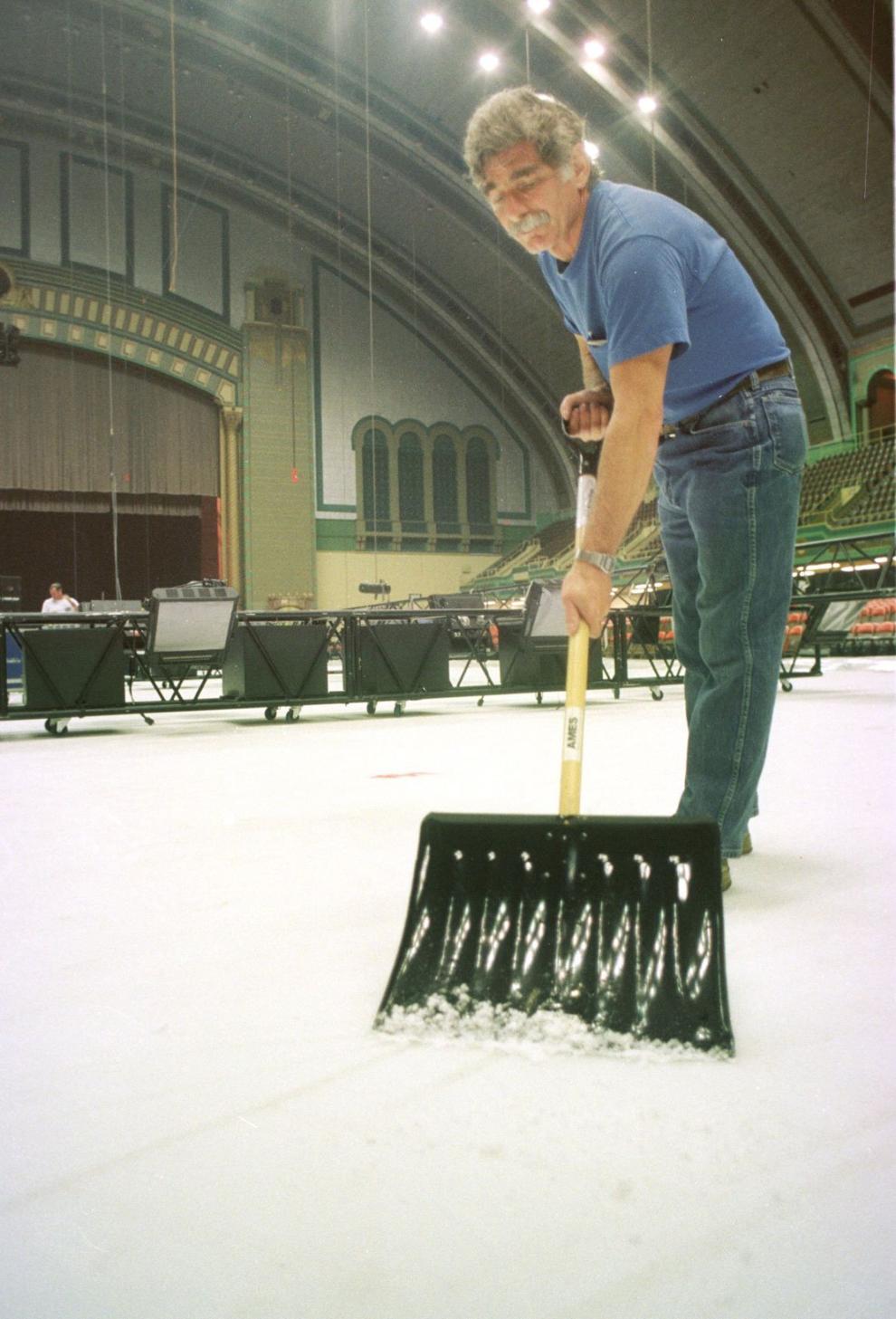 AC MARATHON.20423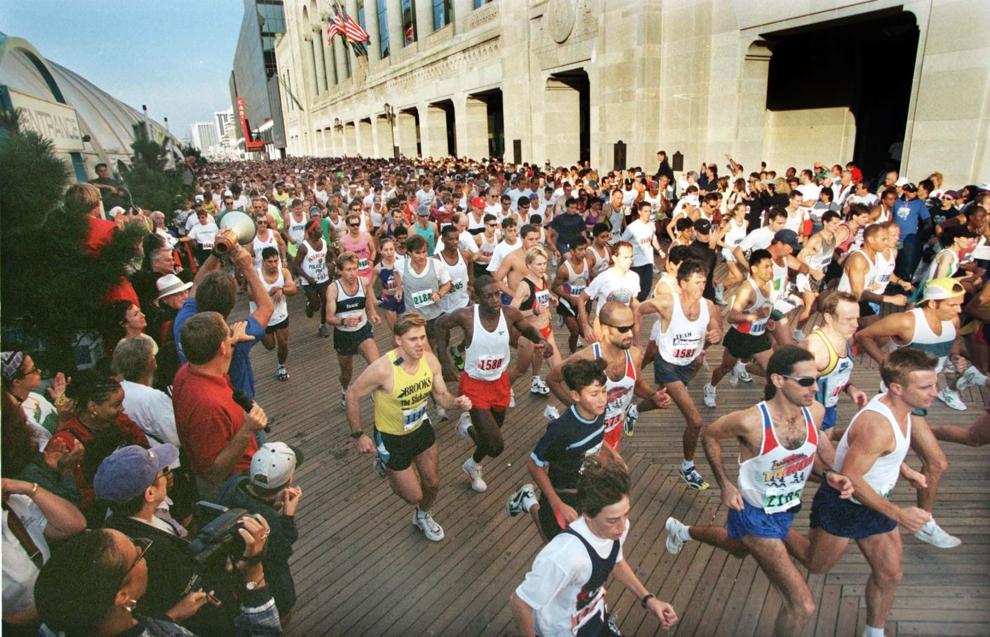 AC MARATHON.20423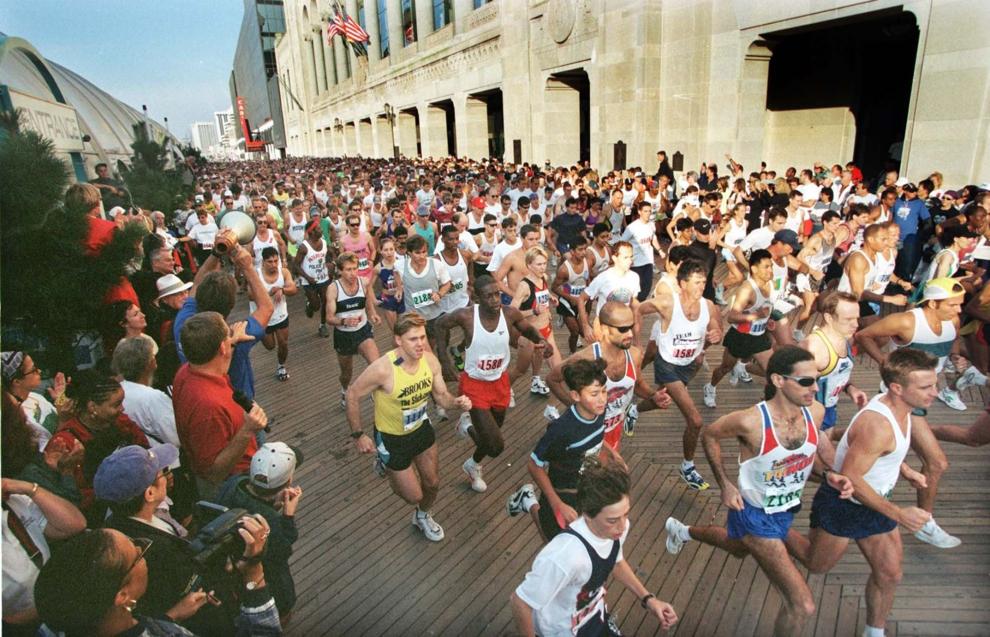 AC-VEGAS FIGHTS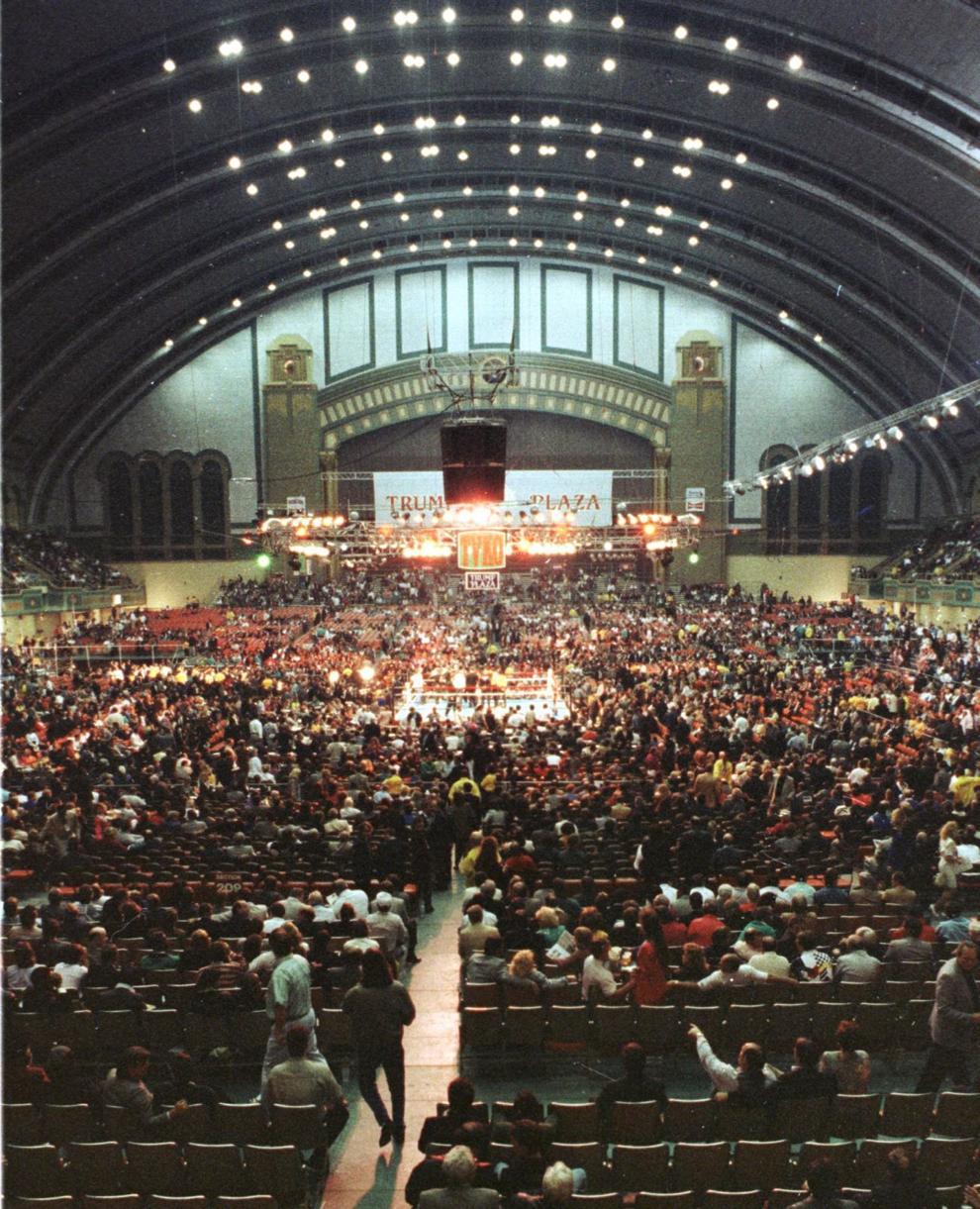 98 STATE BB.10964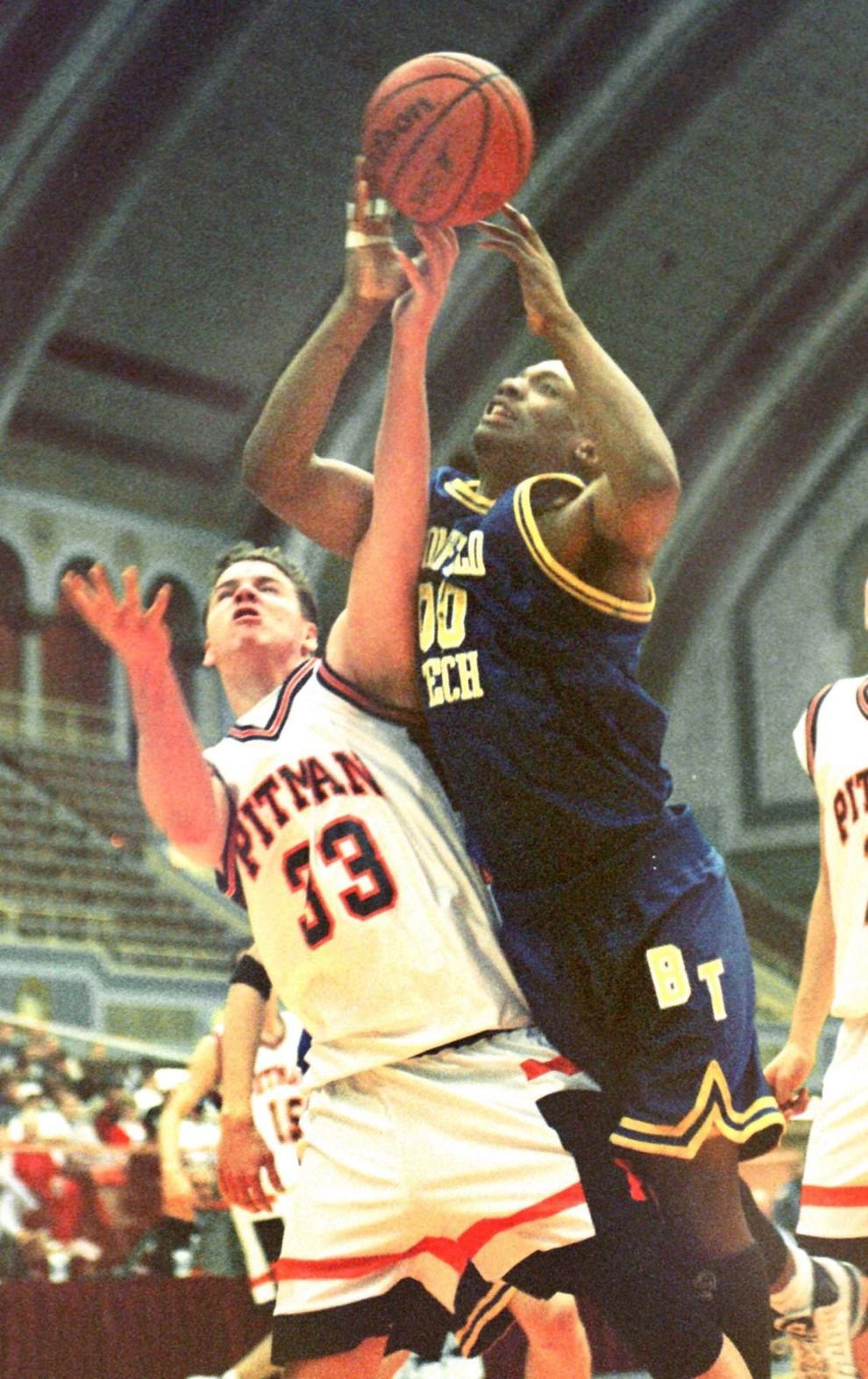 ORGAN.21250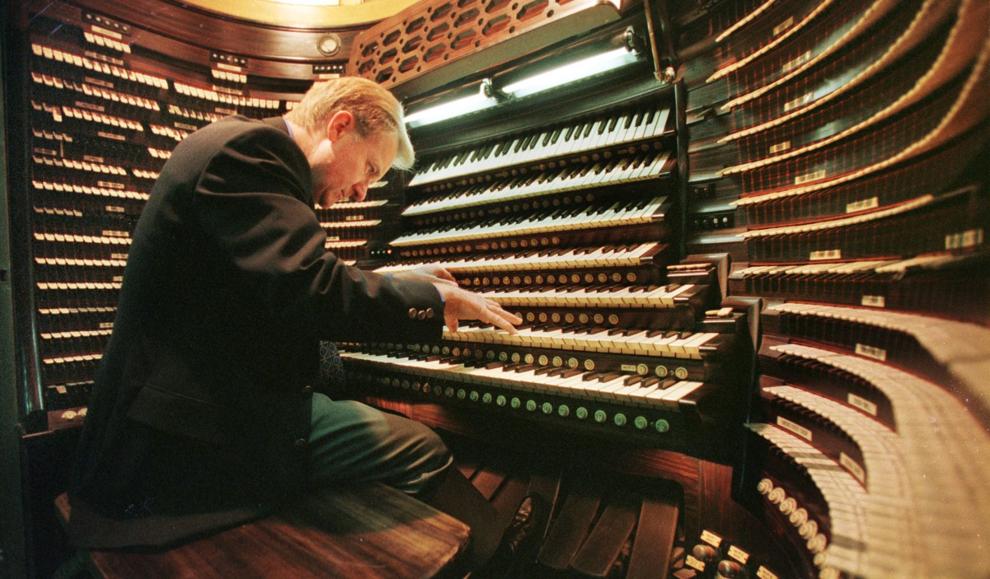 AC-VEGAS FIGHTS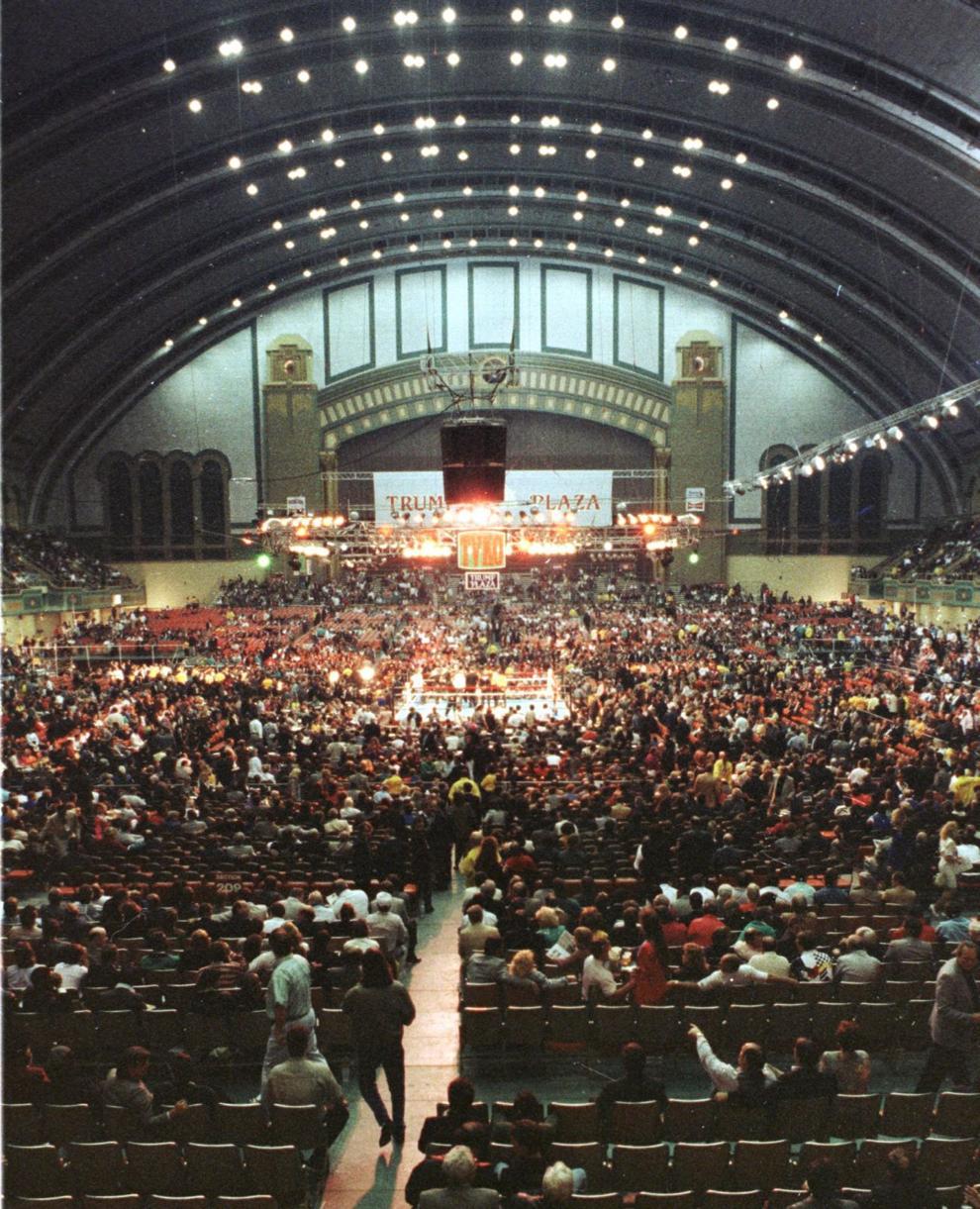 MISSATECH.18725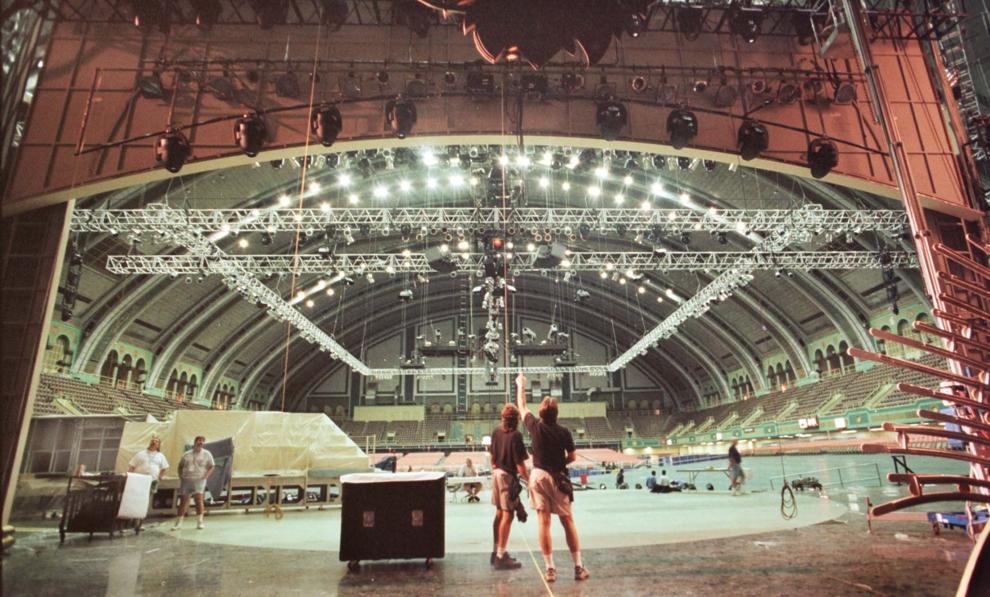 ORGAN.21234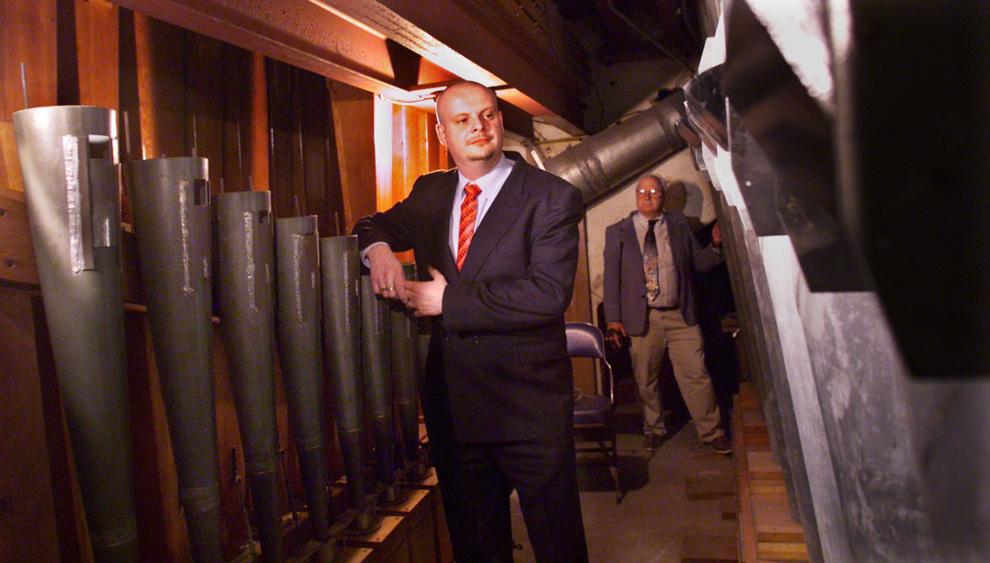 MISSATECH.18725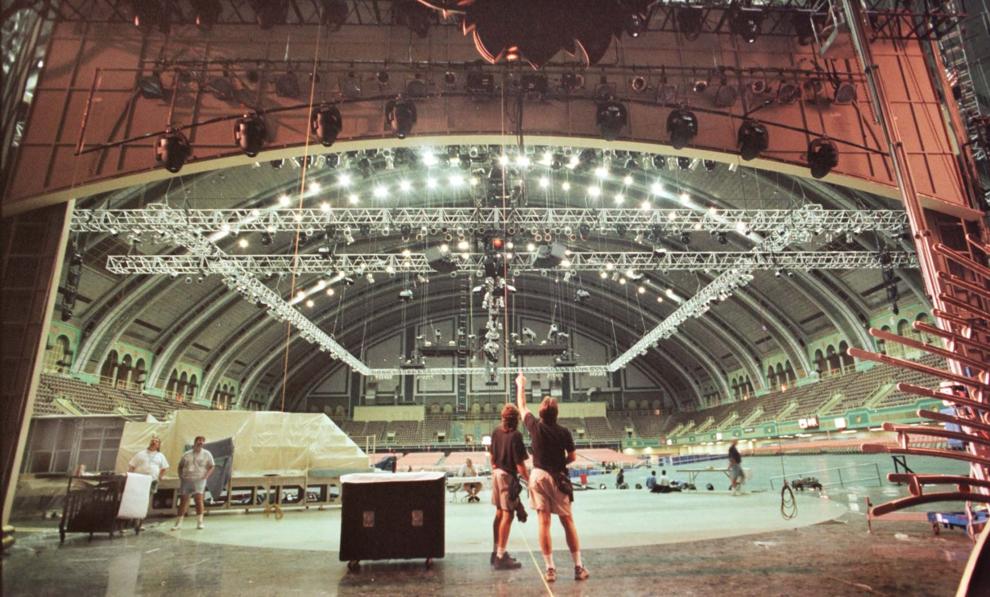 BERNIE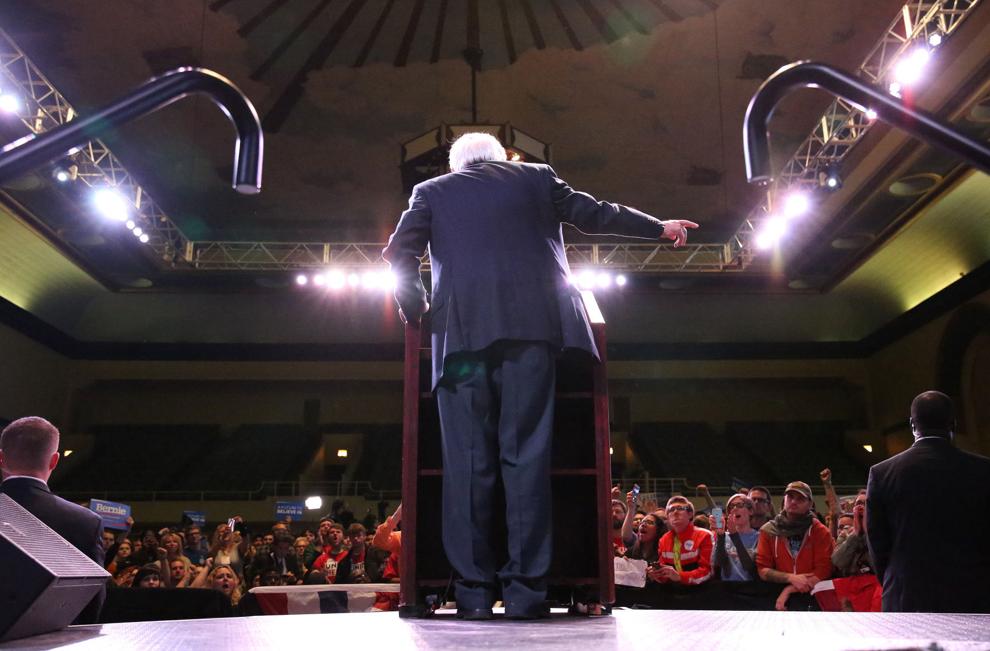 BRUCE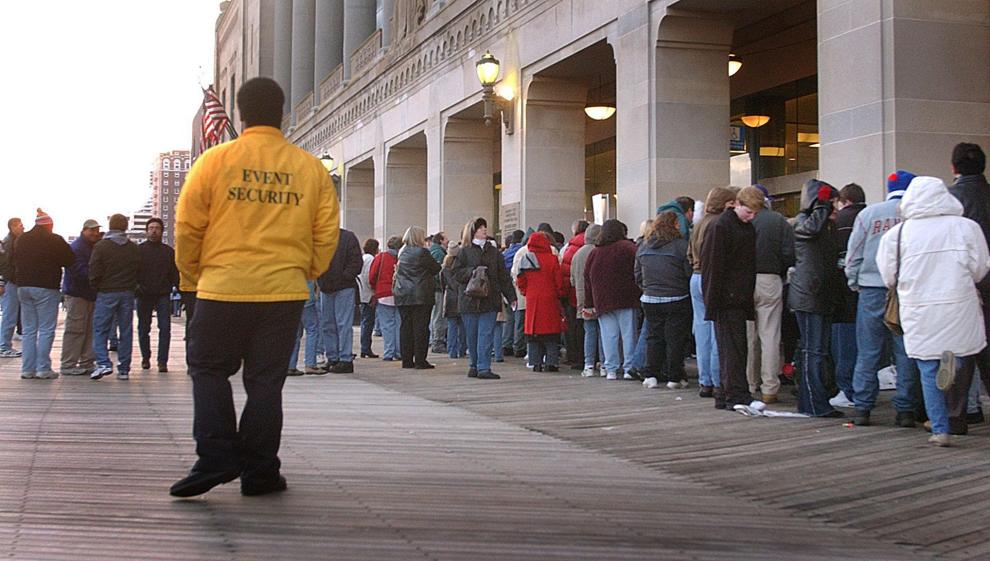 SPRINGSTEEN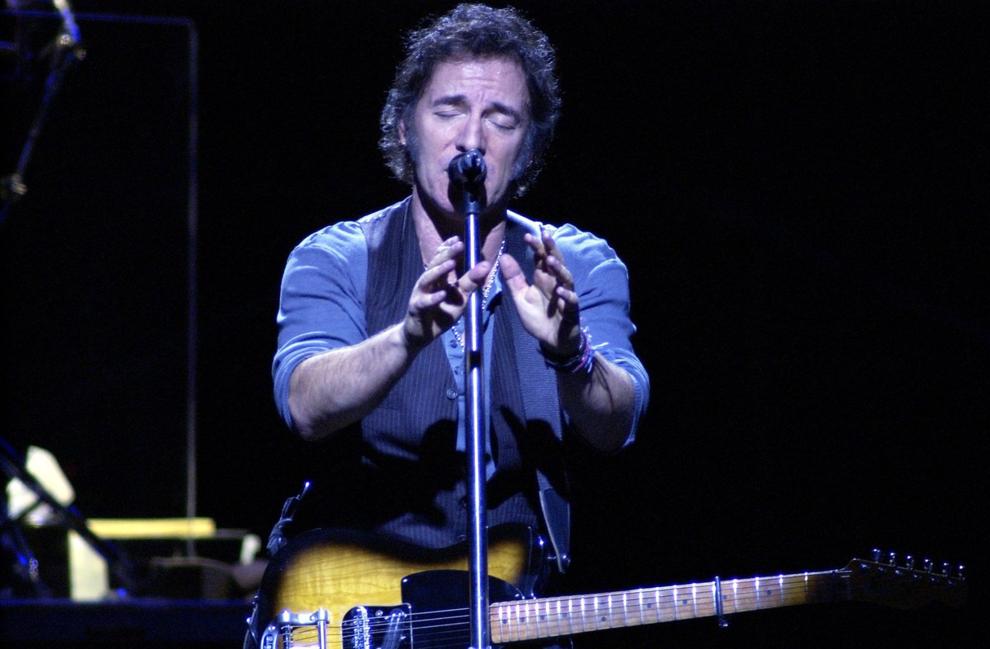 On Tuesday, the agency's Board of Directors is expected to approve a contract with Network Construction Company to renovate the lobby.
"The intention of this is to liven up the site and give it a refresh," said Christopher M. Menchin, principal at SOSH Architects, which is designing the project. "We are looking to make this a more inviting space, give it more visual interest and create a space that can be used for public events."
The funding comes from a $253 million bond issued in 2014. The bond set aside more than $100 million for upgrades to Boardwalk Hall and the Atlantic City Convention Center.
The renovations have been in the works for the last year, CRDA Executive Director Chris Howard said.
"The lobby is outdated," Howard said. "It's 33 years old and looks every bit of it. It's the first thing that people see, and it's not welcoming. It doesn't look world class."
Howard hopes the renovations will open up the lobby for other uses.
"There is a ton of space that is unused," Howard said of the current lobby setup. "We hope to have a space that will be able to host events like holiday parties, pre- and post-show parties, after it's completed. Right now, no one wants to do that with the current lobby."
Jim Wynkoop, general manager of Boardwalk Hall, said construction on the project will be done around events at the facility.
"It helps everyone feel better about the building," Wynkoop said.
The lobby renovation is one of largest projects at the historic facility since a $90 million facelift in 2001. The project converted the facility into a modern sports and entertainment center holding as many as 14,000 people.
Over the past couple of years, the authority has made improvements at Boardwalk Hall and the Atlantic City Convention Center a priority.
Since January, the agency has spent more than $4.2 million on repairs to Boardwalk Hall, which was opened on May 31, 1929. In February, the agency agreed to spend more than $2 million to upgrade four sets of out-of-service bathrooms at the hall. In October, the board approved more than $2.3 million in roof repairs.
As part of the renovation, one wall will be dedicated to an interactive timeline where people can look up key dates in the history of the resort, said Arley Sochocky, an interior design studio manager for SOSH.
""It will have movable partitions, so that it's an experience for someone," Sochocky said."We will also have a mini-theater set up so we can show clips of the city's history."