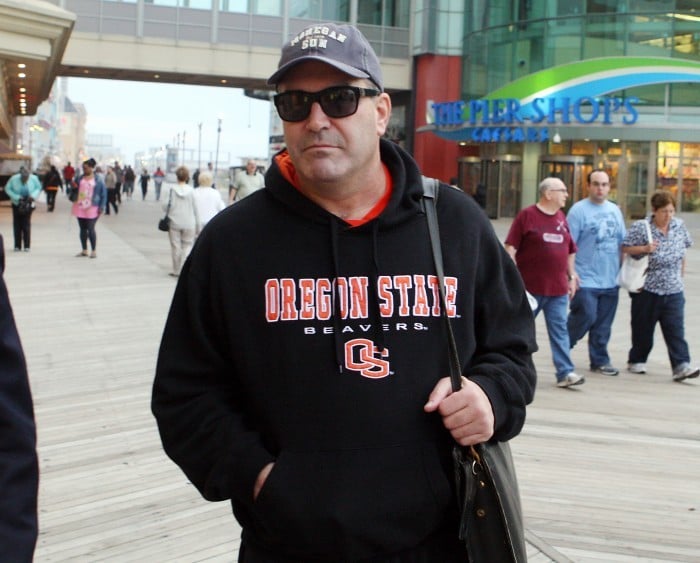 ATLANTIC CITY — Tropicana Casino and Resort hopes to cash in on the fame of the blackjack whiz who beat the casino out of nearly $6 million — and maybe get some of its money back, too.
Don Johnson, a high-stakes gambler who has been dubbed the "Beast of Blackjack," will play in a $100,000 winner-take-all tournament at Tropicana on Sept. 2 and 3.
"Everybody wants to meet Don Johnson. It's amazing," said Tony Rodio, Tropicana's president and chief executive officer. "He's an international celebrity, so I think a lot of people will want to talk to him about his winning secrets."
Johnson will mingle with the public at Tropicana on Sept. 2. He said he doesn't mind Tropicana capitalizing on his celebrity as long as it is for a good cause. At Johnson's request, Tropicana will donate $10,000 to the JBJ Soul Foundation, a charity that helps underprivileged families and is headed by Johnson's friend, rock superstar Jon Bon Jovi.
"At this point, I don't have a choice. In the short term, it would have been better to stay underneath the radar. But as long as I can do something good with it, I'm comfortable with it," Johnson, 49, said of his new-found fame.
The Bensalem, Pa., resident had remained anonymous before he scorched three Atlantic City casinos for a total of $15.1 million during an incredible five-month winning streak. The Press of Atlantic City detailed his exploits in May after Johnson consented to two exclusive interviews.
Global media coverage followed him later on, particularly during a raucous party at a posh London nightclub where Johnson reportedly shelled out $271,000 for drinks. His bar tab included $190,000 for the world's most expensive bottle of champagne — champagne that London newspaper photos showed Johnson spraying on his fellow partygoers. U.S. and European media then began calling him the "Champagne King."
"The whole champagne thing, it wasn't nearly as wild as depicted in the photos," Johnson said, laughing. "My friends and I split the bar bill. It wasn't even close to the price that the newspapers reported."
Rodio joked that Johnson is welcome to drink champagne at the Tropicana, but the casino won't be treating him to any $190,000 bottles of bubbly.
Johnson is returning to Tropicana for the first time since he took the casino for $5.8 million during a 12-hour gambling spree in April. Johnson's good luck also included a $4.2 million haul at Caesars Atlantic City in December and more than $5 million in total winnings at Borgata Hotel Casino & Spa in December, March and April.
Carl Icahn, the billionaire investor who bought Tropicana last year for $200 million, personally invited Johnson back to the casino for more gambling. Under Icahn's ownership, Tropicana has promoted high-stakes table games play as the centerpiece of its casino operations. The strategy backfired when Johnson hit it big, but Rodio said Tropicana has no plans to back off.
"We're not afraid of the action. We're not going to shy away from it," Rodio said.
Tropicana allowed Johnson to bet up to $100,000 per hand in April. Rodio said the casino is willing to offer Johnson more high-stakes wagering if he wants to play by himself in September. However, at this point Johnson has committed only to playing in the blackjack tournament.
"Playing against Don Johnson, they are going head-to-head against the best blackjack player in the country," Rodio said of the other tournament competitors.
Contact Donald Wittkowski:
Be the first to know
Get local news delivered to your inbox!