ATLANTIC CITY — A Ventnor development group has agreed to buy the closed Atlantic Club Casino Hotel and plans to turn the property into a water park, dining and family entertainment complex.
R&R Development Group, LLC, plans to develop a 100,000-square-foot indoor water park, hotel, restaurants and arcade on the Boardwalk site, according to Ronald A. Young, a managing partner with the group.
"Where can a high-roller send his kids?" Young said. "This complements every casino in the city."
The project, which Young called "Dolphin Village at Atlantic Club," is expected to generate more than 3,000 jobs.
Young said the group will invest more than $135 million in the property and hopes to have more than 300 rooms open by this fall. Construction on the water park could take 12 to 24 months, Young said.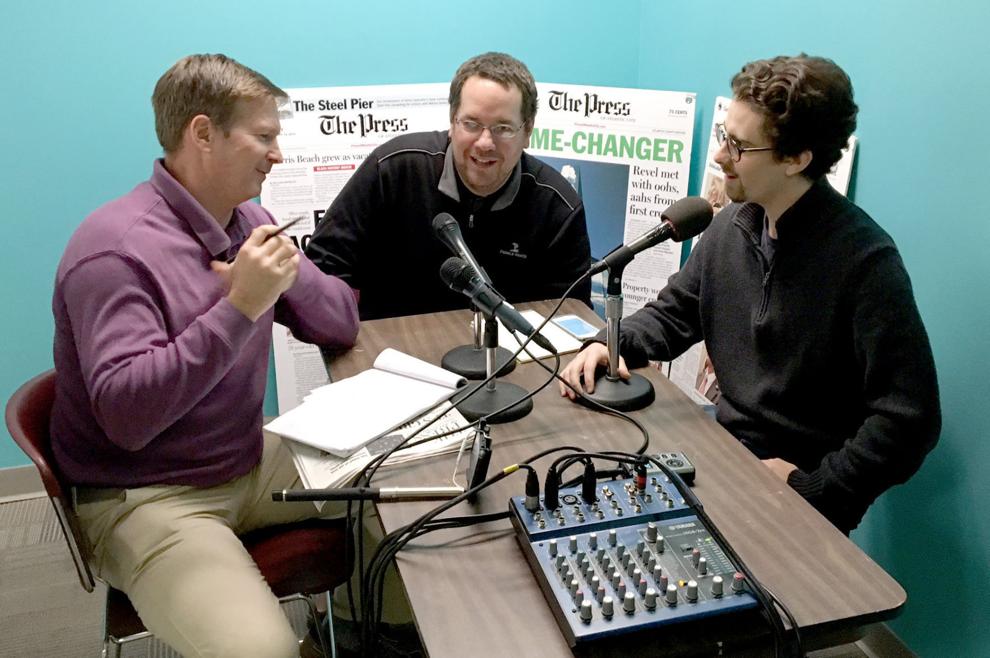 Young would not reveal the sale price.
TJM Properties Inc., of Clearwater, Florida, purchased the Atlantic Club property from an affiliate of casino giant Caesars Entertainment Corp. in May 2014 for $13.5 million. TJM did not return calls on Monday seeking comment on the proposed sale.
Young said the project will restore the Steve Wynn-designed hotel "to its original glory, when it was the leading hotel property in Atlantic City."
"The hotel will feature important restaurants and entertainment venues that will host many family-oriented activities and entertainment events year-round," Young said, adding the former Atlantic Club would become a "must-see" property again.
While having a contract to purchase the property, Young said he hopes to close on the purchase in the next 50 days.
The water park is going to be run by S&L Hospitality, said Robert E. Reilert, who also is a partner with the development group. The group oversees various properties around the country.
"If you want to have a water park, these are the guys to run it," Reilert said.
On Monday, the casino floor sat completely empty except for brackets that used to hold slot machines. Marble floor leading to the third -floor buffet was slick from a buildup of dust.
Rummy Pandit, executive director of the Lloyd D. Levenson Institute of Gaming, Hospitality and Tourism at Stockton University, said a water park at the location would help the city attract more vacationing families.
"An indoor water park will enhance visitation not just with day-trippers but would increase other nongaming attributes as well, such as hotel occupancy and food and beverage sales," he said.
Mayor Don Guardian said he met with Young in 2015 when he was interested in building at Bader. While that project didn't come to fruition, Guardian said the Atlantic Club site would be "much better."
"Mr. Young and his investors have a world-class indoor water park design that will be a great use for the Atlantic Club," Guardian said. "I spoke with Ronny Young this morning to congratulate him on closing the deal and assured him that my administration will continue to work with him to help bring back more jobs and ratables to Atlantic City for Atlantic City residents."
Since its closing in 2014, the vacant Atlantic Club's only sign of life has been the reflection of tourists and locals who see themselves in its giant, black windows.
This is the second time a water park has been proposed for the building. Last year, a Pennsylvania firm's deal to buy the property died.
That deal collapsed when TJM Properties asked the Pennsylvania firm, Endeavor, to close the deal in January 2016, but Endeavor said it needed more time to secure financing.
Staff Writer Christian Hetrick contributed to this report.