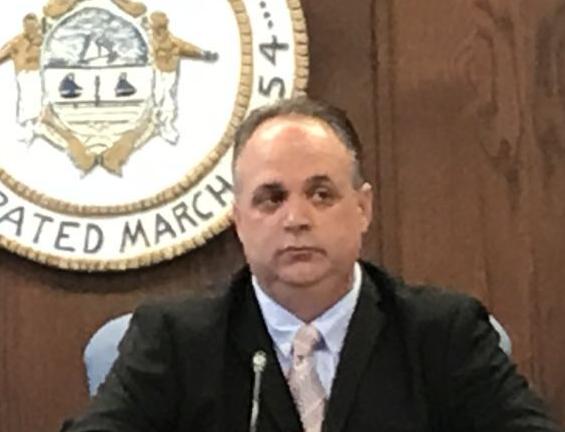 ATLANTIC CITY — City Council is looking into establishing a $15 per hour minimum wage for city workers after the Casino Reinvestment Development Authority increased its minimum wage to that amount for its workers at the Special Improvement District.
The increase would cost the city about $451,000 per year and affect 139 workers, according to a spokesperson for the Department of Community Affairs, which oversees the state takeover of the resort.
Council President George Tibbitt proposed a resolution asking the state for permission to raise the city's minimum wage to $15 at the last council meeting Jan. 27.
"They are doing what CRDA employees are doing," Tibbitt said of SID workers. "If it's good enough for the special improvement district, it should be good enough for our employees as well."
A decision now would be "premature," DCA spokesperson Lisa Ryan said, given the uncertainty created by the COVID-19 epidemic and the city's already challenged finances.
"The city, in partnership with DCA, is currently in the budget process and consideration of employee salaries will be a part of the process," Ryan said in response to questions.
If the city immediately increased minimum pay to $15 per hour, it would cost approximately $251,000 for the unionized employees and approximately $200,000 for the seasonal and temporary employees, Ryan said, based on 2020 hours worked.
Currently, there are 85 unionized employees and 54 seasonal and temporary employees who make less than $15 per hour, Ryan said.
"As you know, Gov. Murphy was a driving force behind the law signed in 2019 that will raise New Jersey's minimum wage to $15 per hour by 2024," Ryan wrote. "Therefore, the Murphy Administration stands firmly behind a $15 minimum wage. However, DCA also recognizes the City of Atlantic City continues to have budget constraints and uncertainty over how the ongoing COVID-19 pandemic may impact municipal revenues."
On Jan. 19, the CRDA approved a two-year contract with Teamsters Local 331 that will increase the pay of 50 Special Improvement Division workers to $15 per hour and give them additional benefits.
"This contract recognizes the hard work of SID employees who are out when it's 10 degrees and windy or 95 degrees and sunny, cleaning up and beautifying the Tourism District," CRDA Executive Director Matt Doherty said of the collective bargaining agreement.
The contract, which covers Oct. 1, 2020, to Sept. 30, 2023, gives year-round workers full benefits and all workers $15 per hour, up from $13.25 per hour, with a 2% raise annually. There is also a ratification bonus of $450, CRDA Chair Bob Mulcahy said.
Contact Michelle
Brunetti Post:
609-272-7219
Twitter @MichelleBPost