ATLANTIC CITY – The Stay Hungry Sports Stop the Violence Basketball Tournament soared into prominence and became a Saturday night summer tradition in just its first season last year.
When the league returns for its second season 4 p.m. Saturday at Lagoon Park in the city's Venice Park section, players and spectators will be greeted with a "can't miss" sign of Stay Hungry's success and impact on the community – a renovated William J. Porter III basketball court.
The Atlantic City Arts Foundation partnered with the city and the Stay Hungry organization to paint a full mural on the court. The mural depicts the sun rising above a forest of pine trees with words "Stay Hungry" written at halfcourt. The tournament features many of South Jersey's most accomplished former high school and college players.
"We love the court," Stay Hungry founder Deshawn Ward said Wednesday as the finishing touches were put on the mural. "People can't wait to come and perform. It's like a stage now."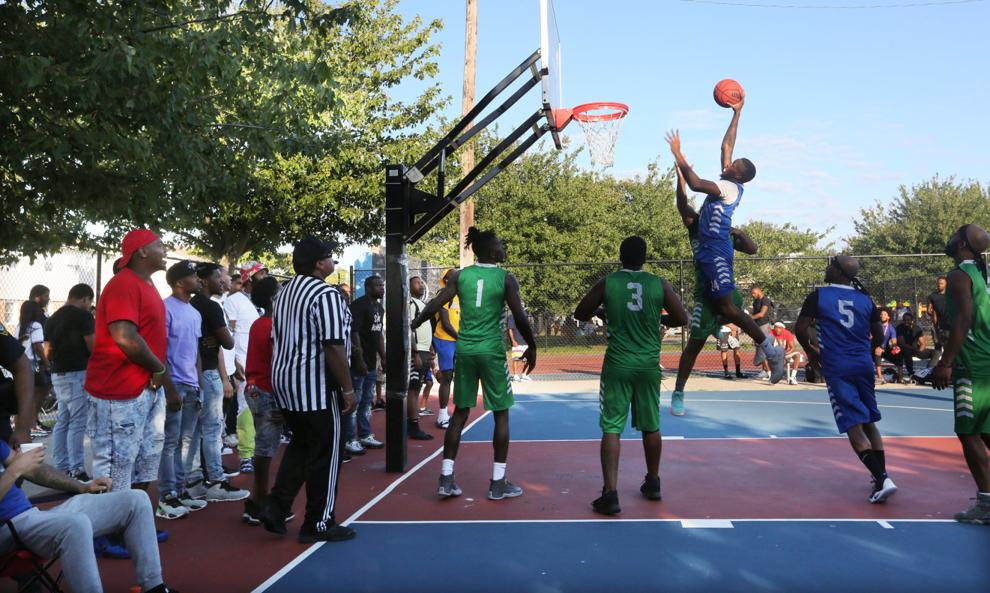 Stay Hungry returns not only with a renovated court but with a message that resonates more than ever. Black Lives Matter is written along one of the court's sidelines.
"It impacted the world," Atlantic City resident James Brown of Stay Hungry said of the social justice movement that began with the death of George Floyd in Minnesota. "We are at a time where everyone needs to pay attention, wake up and come together. That's what this league represents."
The arts foundation, an independent non-profit organization that promotes art and culture, took note of the success the tournament had last summer.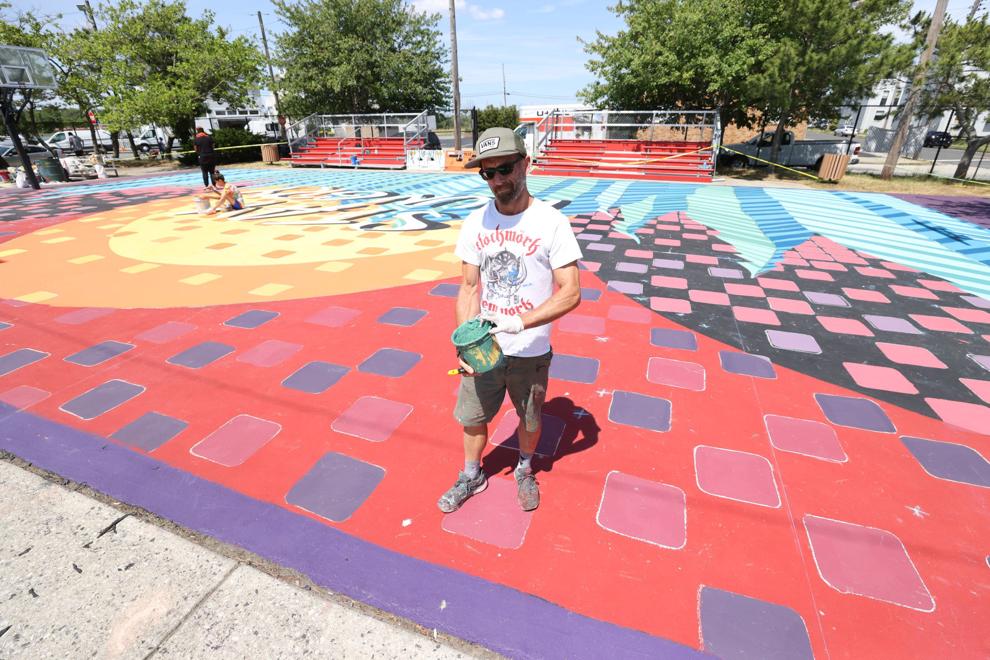 Zach Katzen, the foundation's program director, was aware of national programs that painted murals on basketball courts and wanted to try such a project here. The foundation connected with the Stay Hungry organizers to see if they'd be interested. The court is named after the deceased Porter, who played a prominent role in Atlantic City youth basketball.
"The (league) was such a positive story," Katzen said. "It had such an amazing impact on the community. We thought (if) we could add a little art to it, it could only enhance the experience for everybody."
Charles Barbin of Amber Art and Design is the lead artist on the project. The Brigantine resident worked on several murals in Philadelphia and Atlantic City. Both he and the foundation got plenty of feedback and input during the mural design from Stay Hungry and the rest of the community both in-person and on social media.
"The goal was to push the limits and see what we could do with this court," Barbin said. "The trees just made sense for a park. It will add color and maintain the beauty and brightness of trees all year round."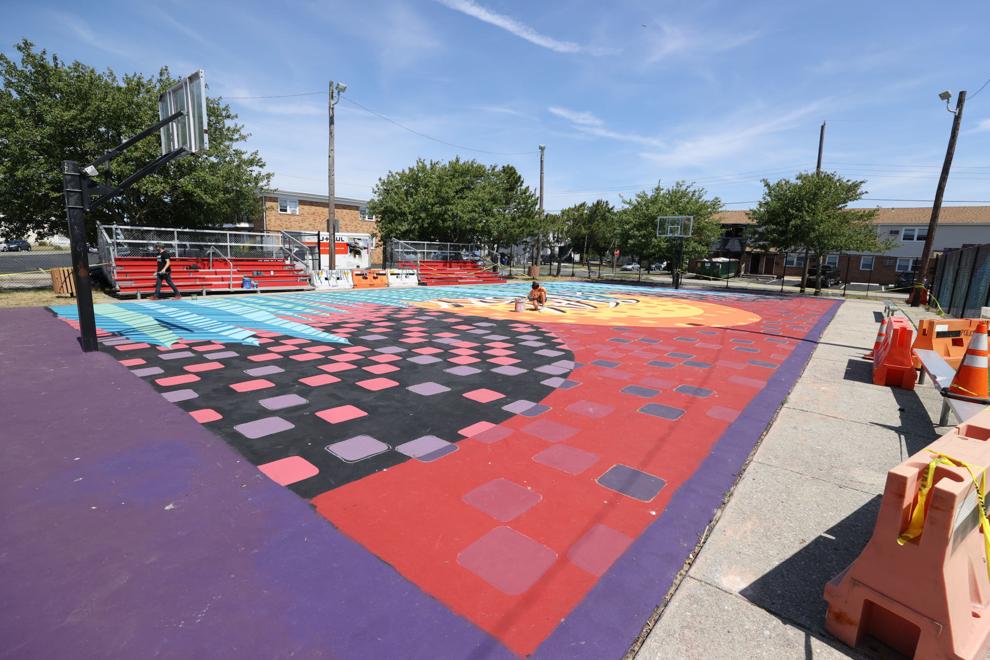 Work began two weeks ago. Barbin first designed the mural on paper and then transferred it by scale to the court. Barbin can't use regular paint. The players must have sure footing. He mixes sand, tiny shreds of glass and paint to make each color from scratch. Several volunteers, both locals and people from Amber Art, worked on the project.
"It's a metamorphosis from the original drawing to the final product," he said.
The project was funded with about a $10,000 grant from the city Community Development Block Grant Department, according to Joyce Hagen, executive director of the arts foundation. She said many other goods and services were donated by foundation partners.
"This league showcases our city near and far," Atlantic City mayor Marty Small said. "It shows people what we can do when come together for a positive cause. As mayor, we have to support initiatives like this because when they shine it makes the whole entire city shine."
Summer playground games are at the core of basketball's soul. For years, cities around the country have held prestigious outdoor tournaments in July and August. Ward, 27, formed the Stay Hungry Sports company and organized the league. He and the rest of the organizers are in their mid-20s to early 30s. They include entrepreneurs and school teachers.
Several former basketball standouts from Atlantic City as well as other prominent South Jersey schools will be in action this summer. There's also talk that some players from North Jersey will participate. As Saturday drew closer this week, there was plenty of good-natured trash talk on social media between the players.
"We didn't expect it to blow up like it did last year," Ward said. "Now it's been a whole 365 (days) of waiting with the whole city and county going crazy. Atlantic City is a basketball city and sports always brings everybody together."
All spectators must wear a mask to protect against the COVID-19 virus Saturday.
The games drew people of all ages and resembled a basketball carnival last summer. There were plenty of families. Children climbed to the top of playground equipment to watch the action. There wasn't a parking spot to be had for blocks.
There was a bounce castle and face painting and long lines for the chicken platters, hamburgers and popcorn at the snack stand.
"It's us coming together and enjoying each other," Brown said. "Kids playing, getting wood chips (from the playground) in their hair, music. It's Atlantic City."
GALLERY: Stay Hungry Sports Stop the Violence Basketball Tournament
GALLERY: Stay Hungry Sports Stop the Violence Basketball Tournament in A.C.
Atlantic City Summer Basketball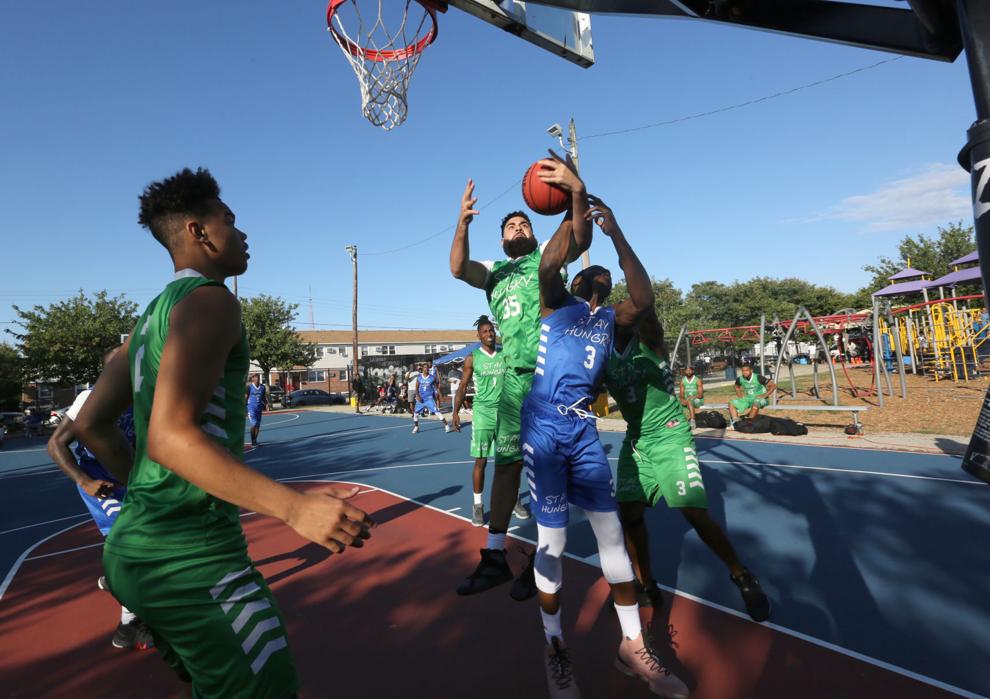 -- HIDE VERTICAL GALLERY ASSET TITLES --
Atlantic City Summer Basketball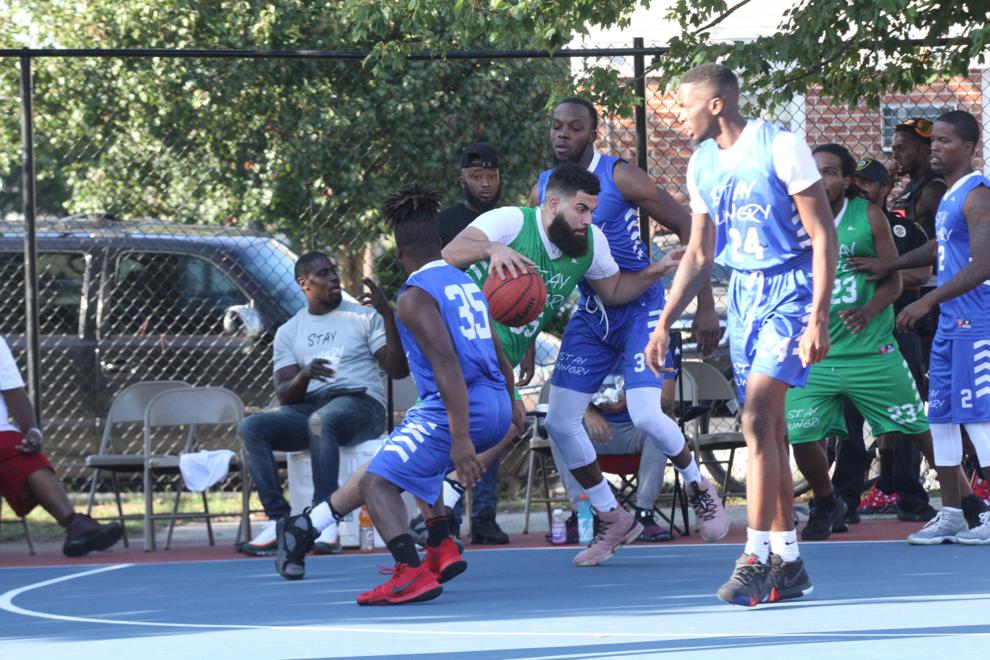 Atlantic City Summer Basketball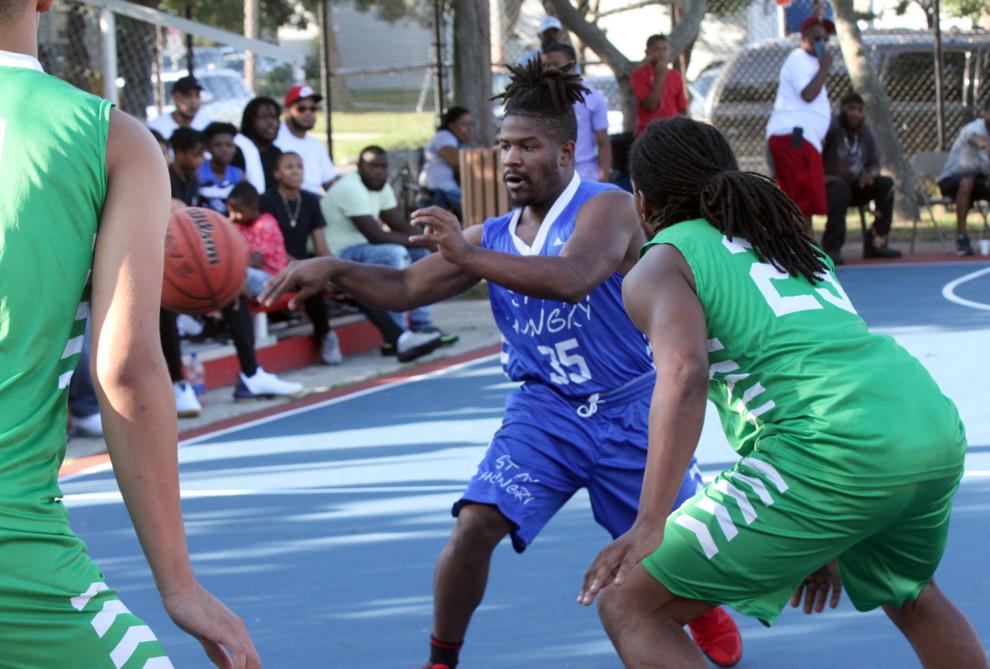 Atlantic City Summer Basketball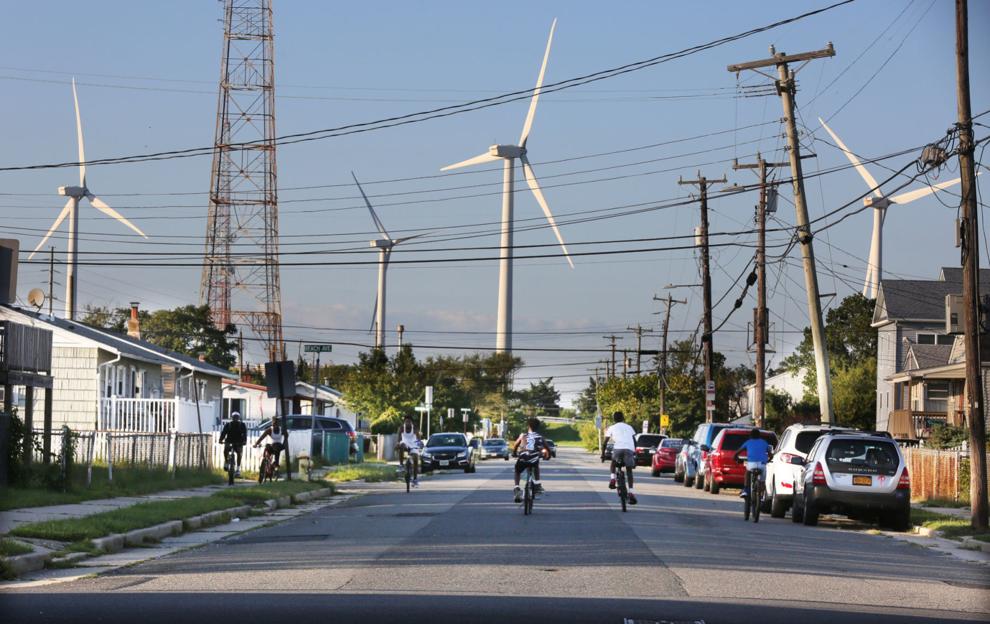 Atlantic City Summer Basketball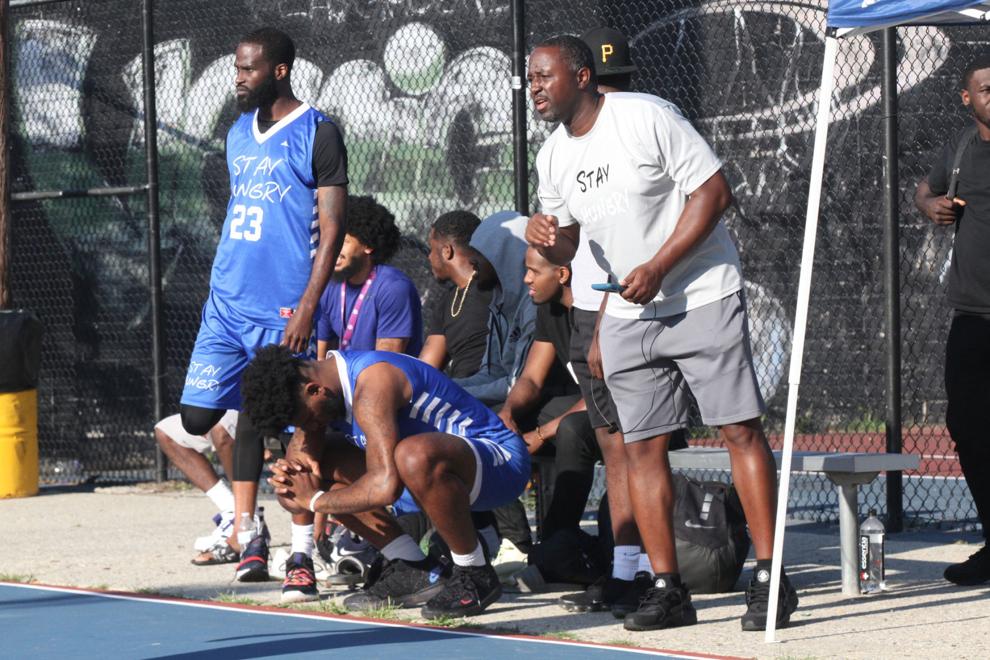 Atlantic City Summer Basketball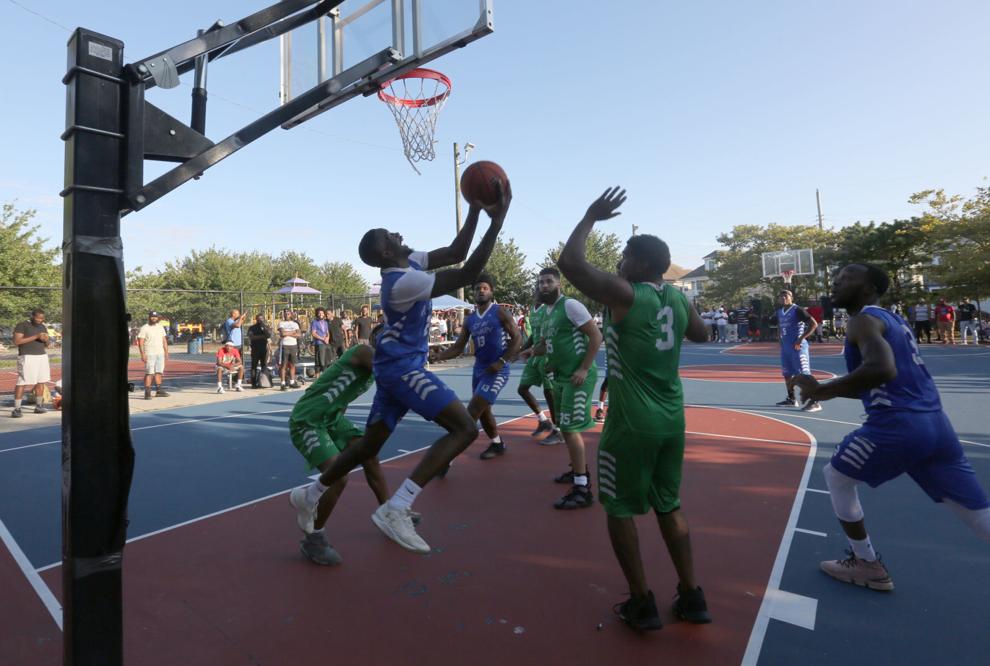 Atlantic City Summer Basketball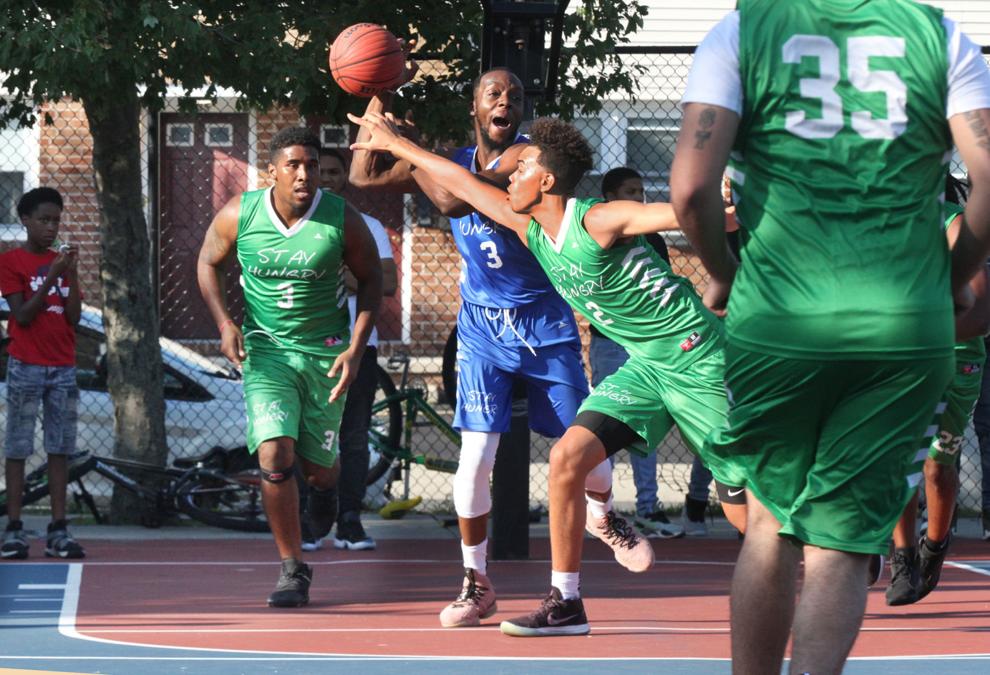 Atlantic City Summer Basketball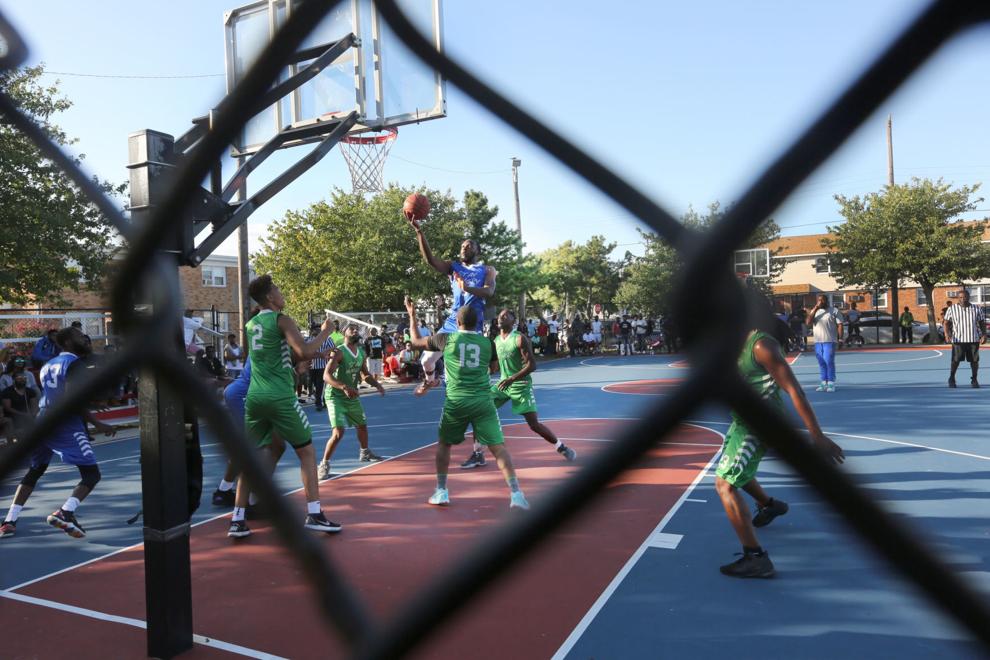 Atlantic City Summer Basketball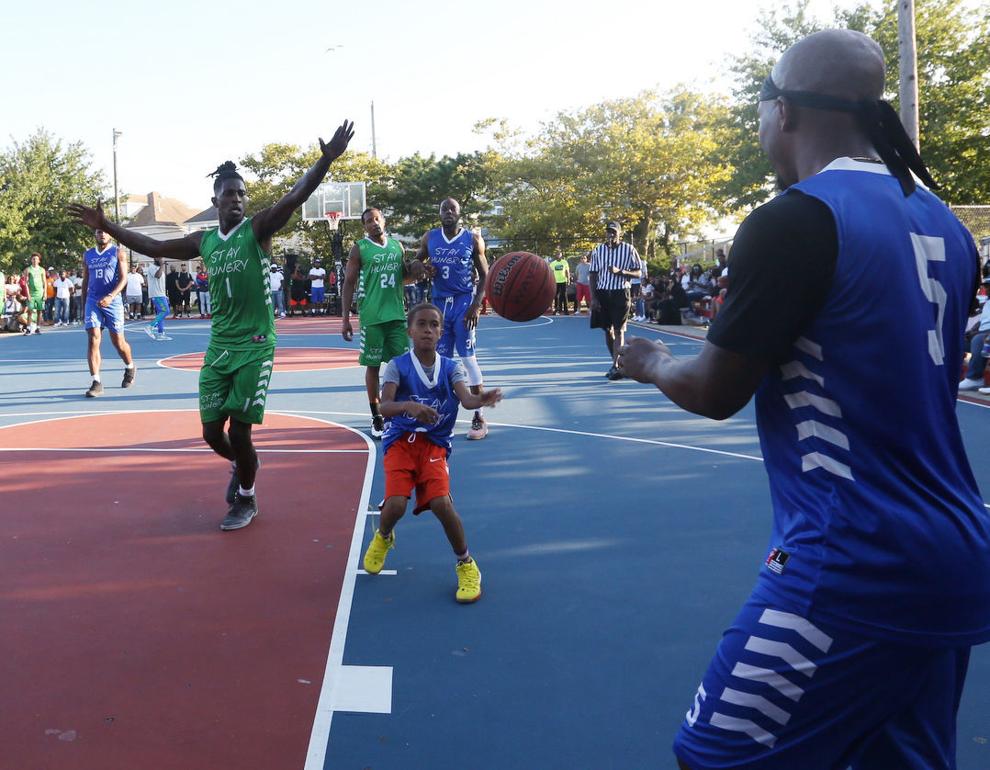 Atlantic City Summer Basketball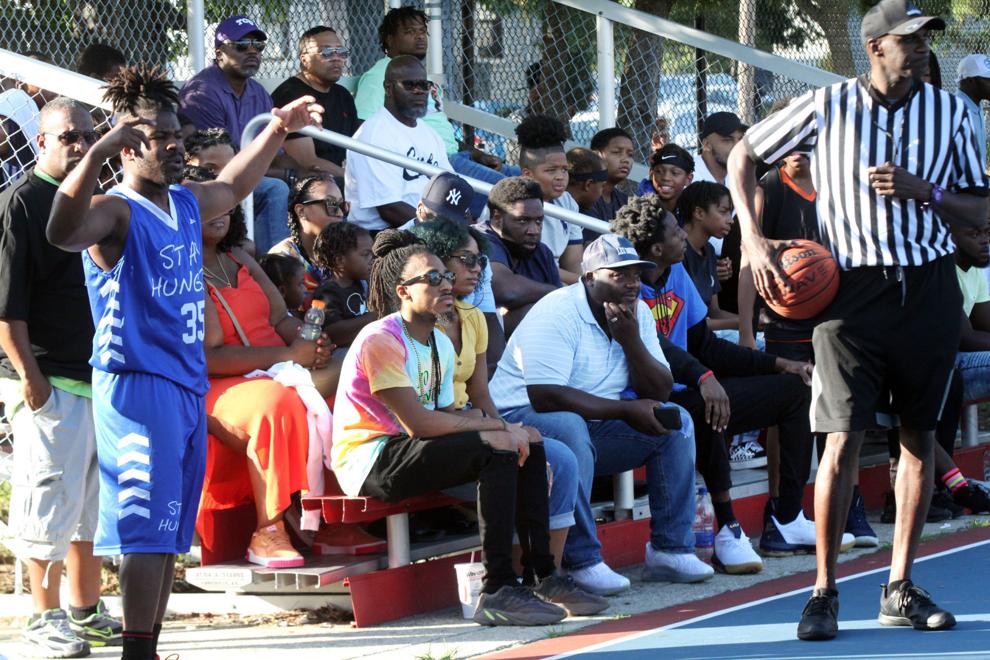 Atlantic City Summer Basketball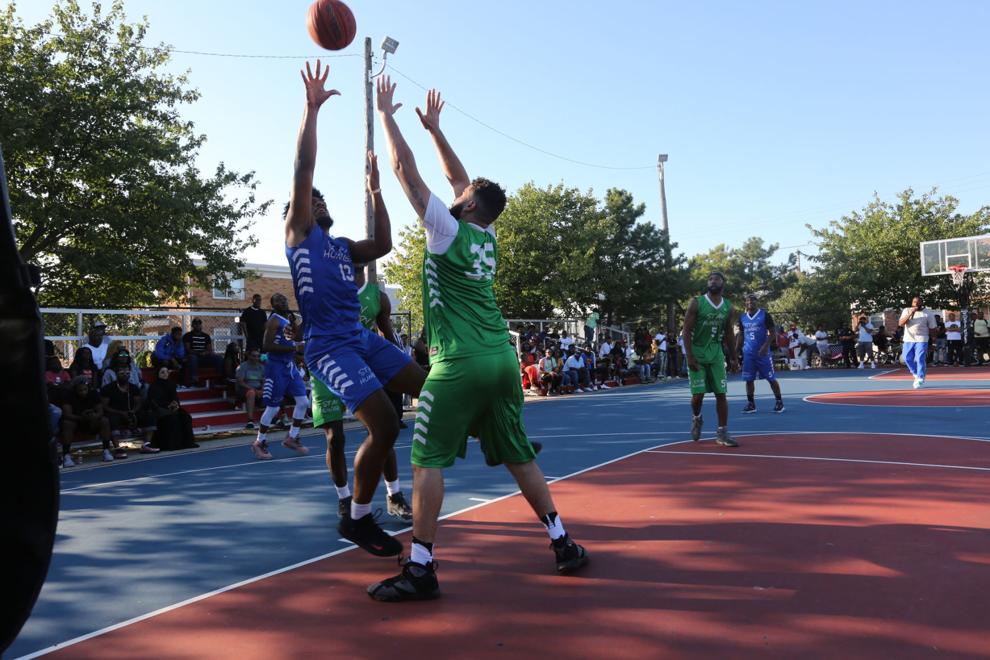 Atlantic City Summer Basketball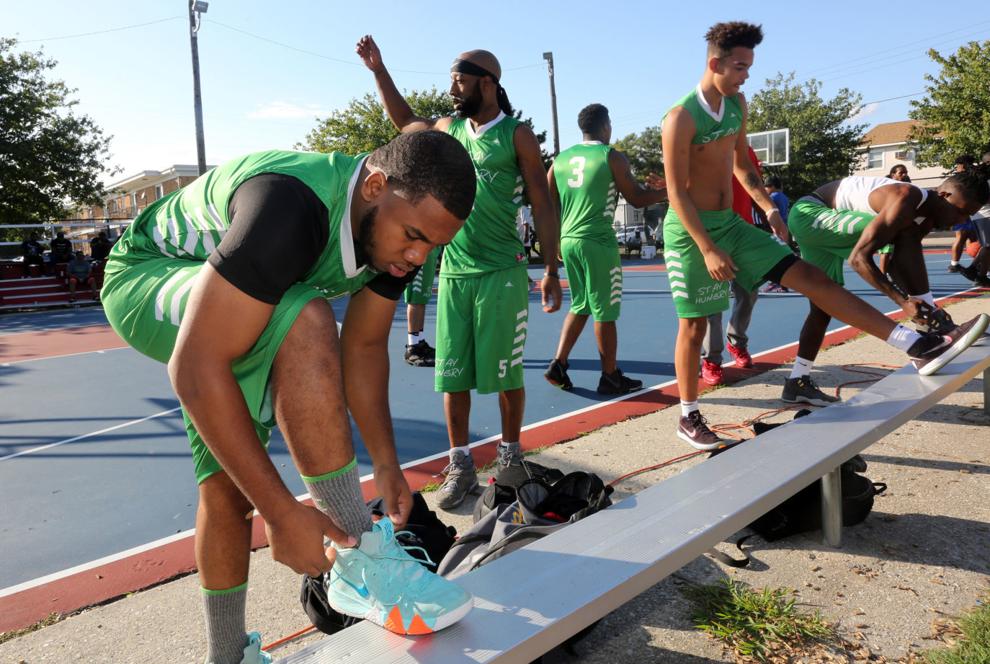 Atlantic City Summer Basketball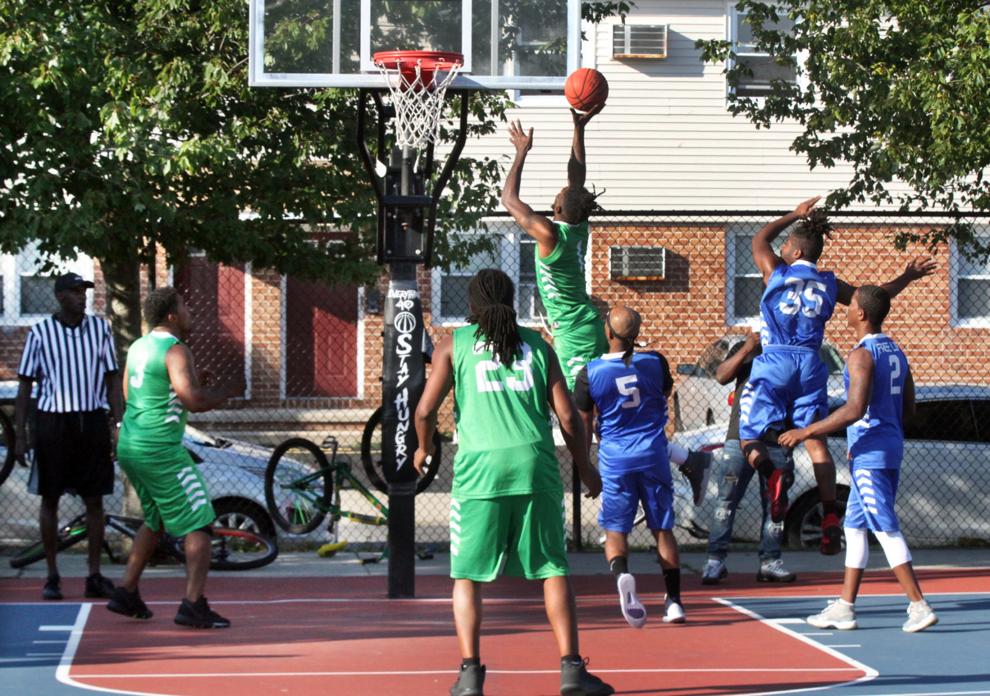 Atlantic City Summer Basketball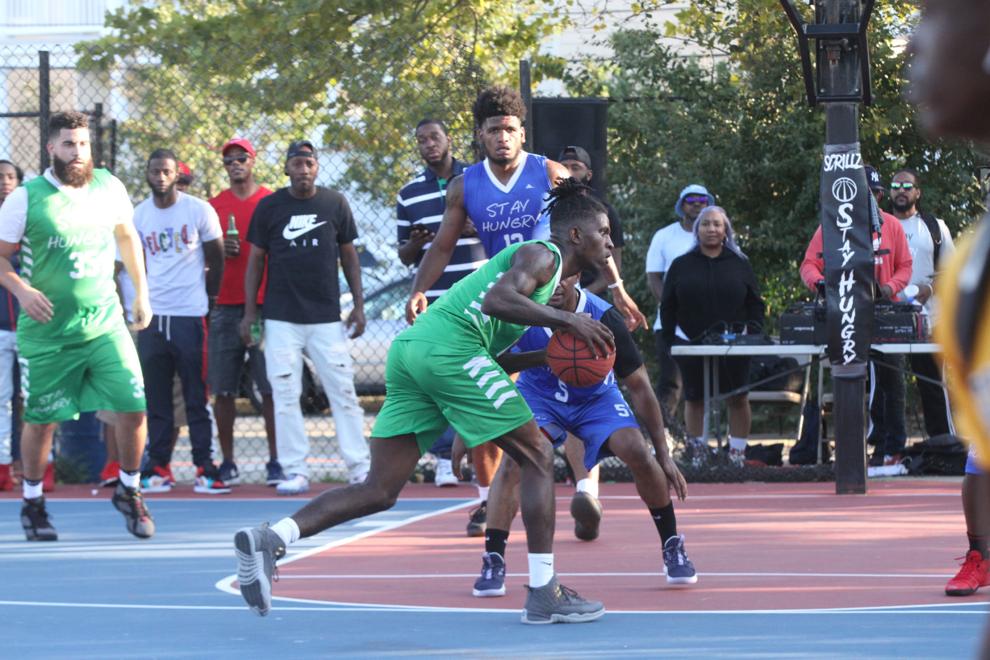 Atlantic City Summer Basketball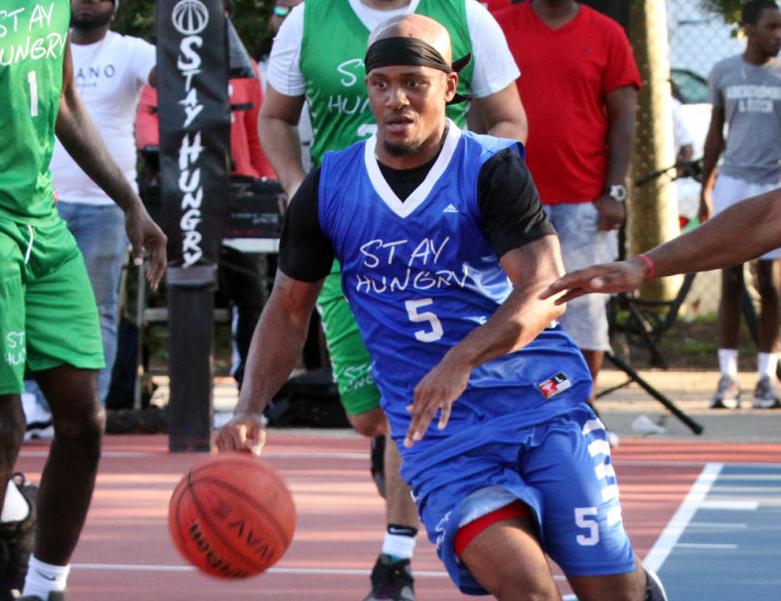 Atlantic City Summer Basketball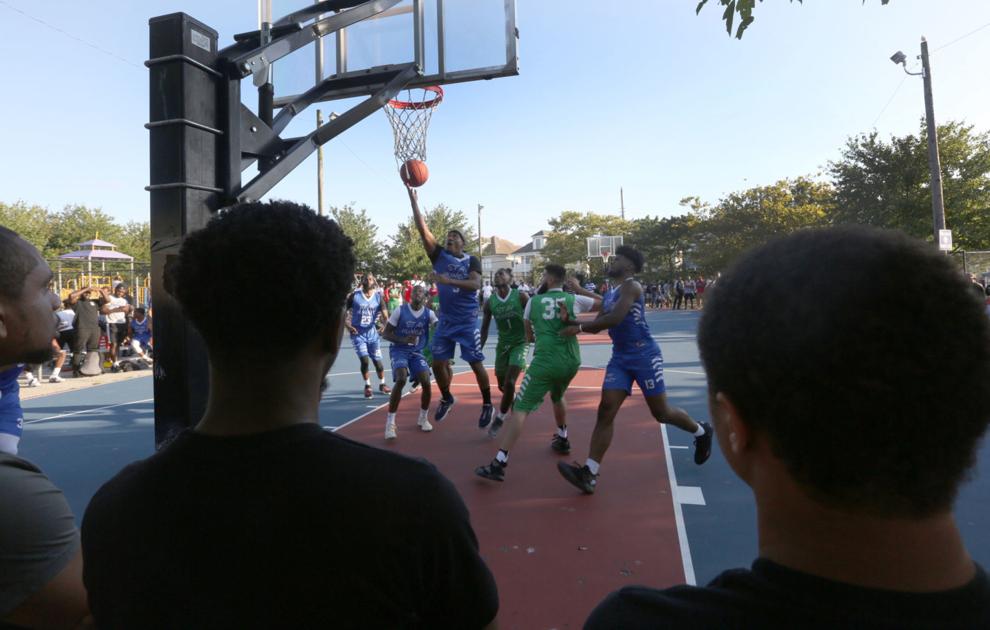 Atlantic City Summer Basketball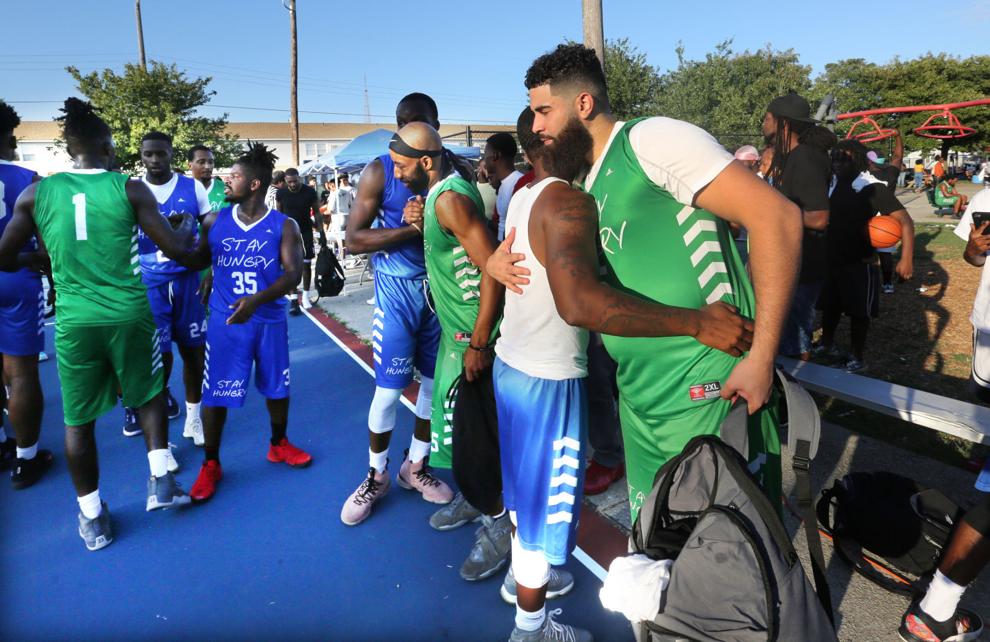 Atlantic City Summer Basketball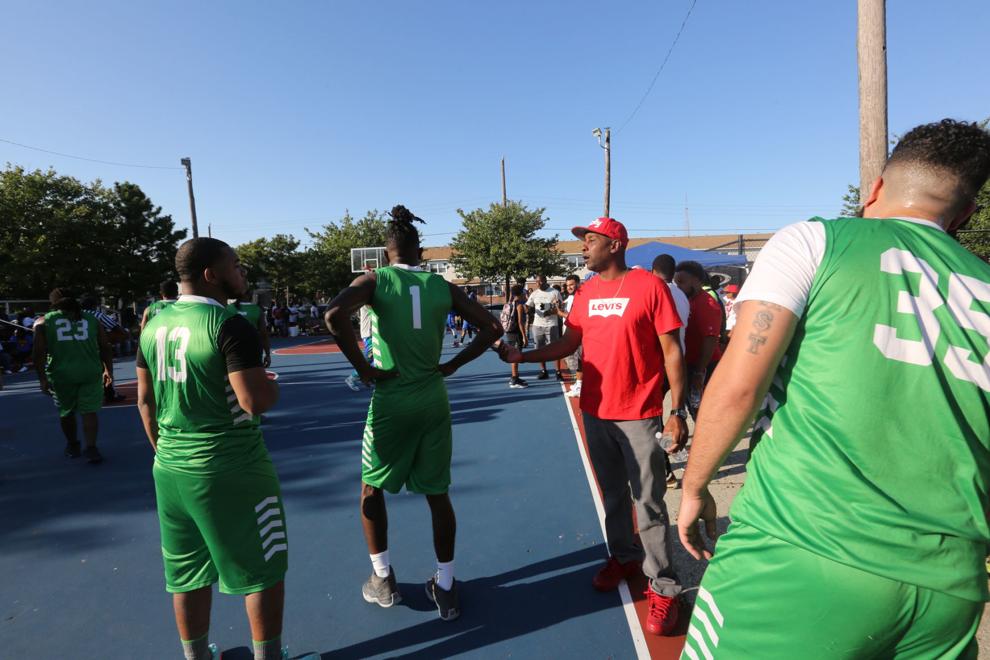 Atlantic City Summer Basketball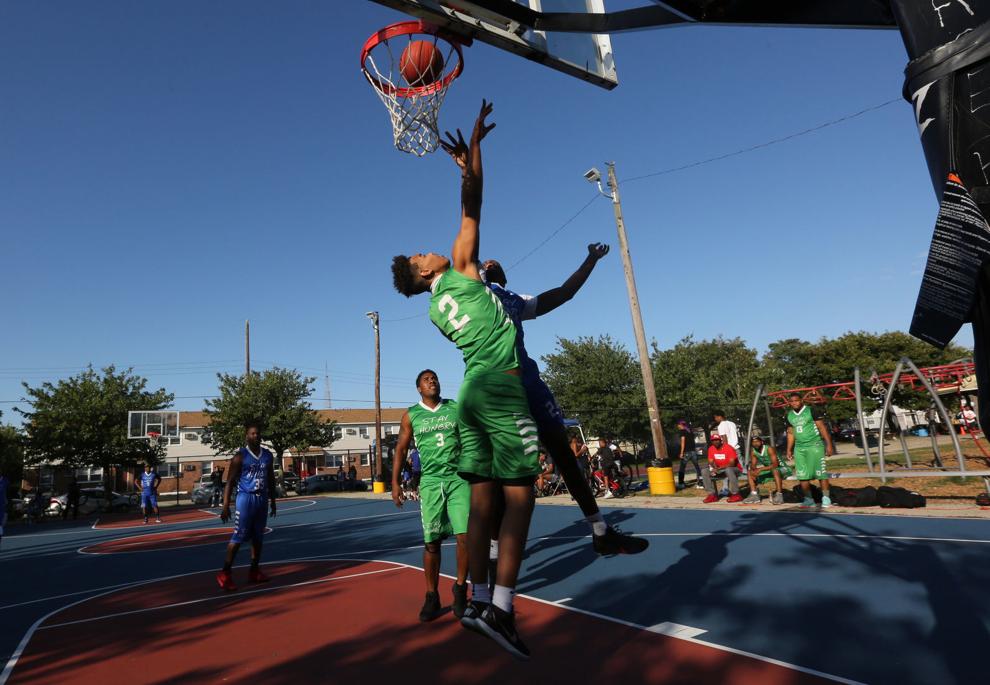 Atlantic City Summer Basketball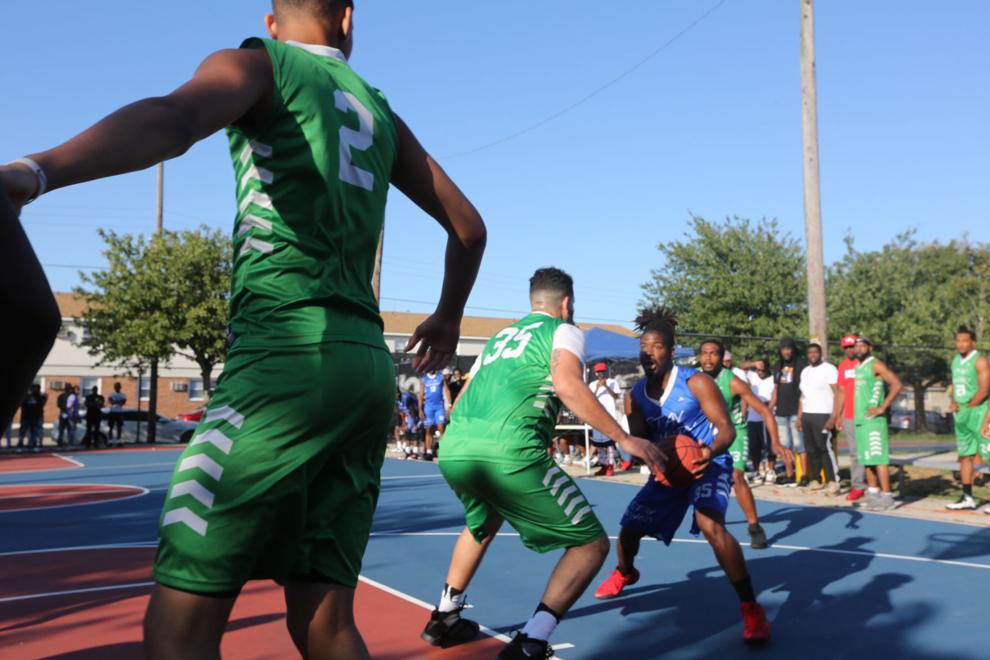 Atlantic City Summer Basketball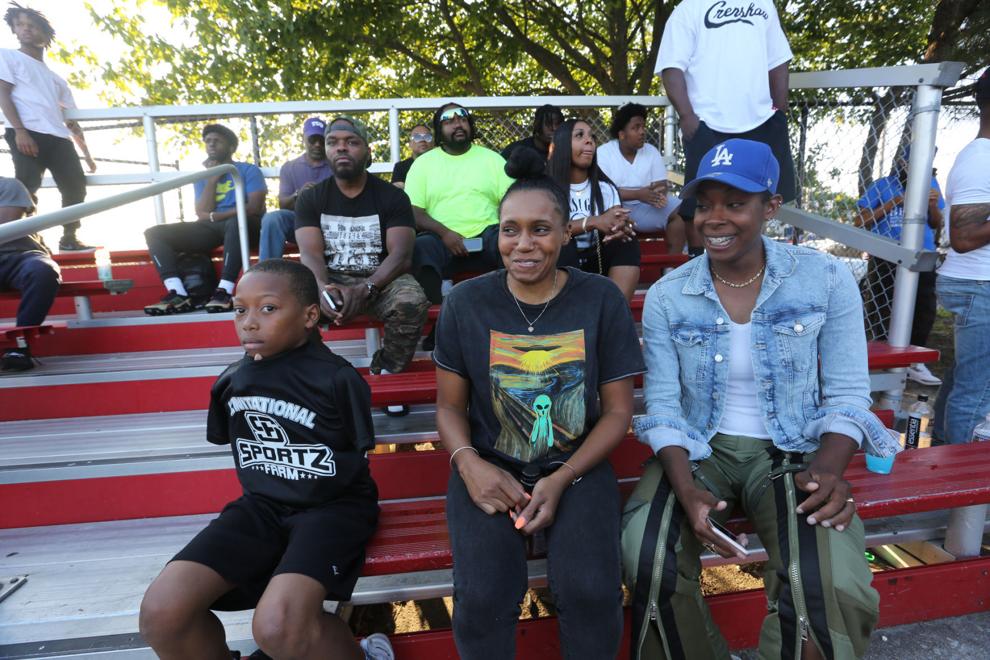 Atlantic City Summer Basketball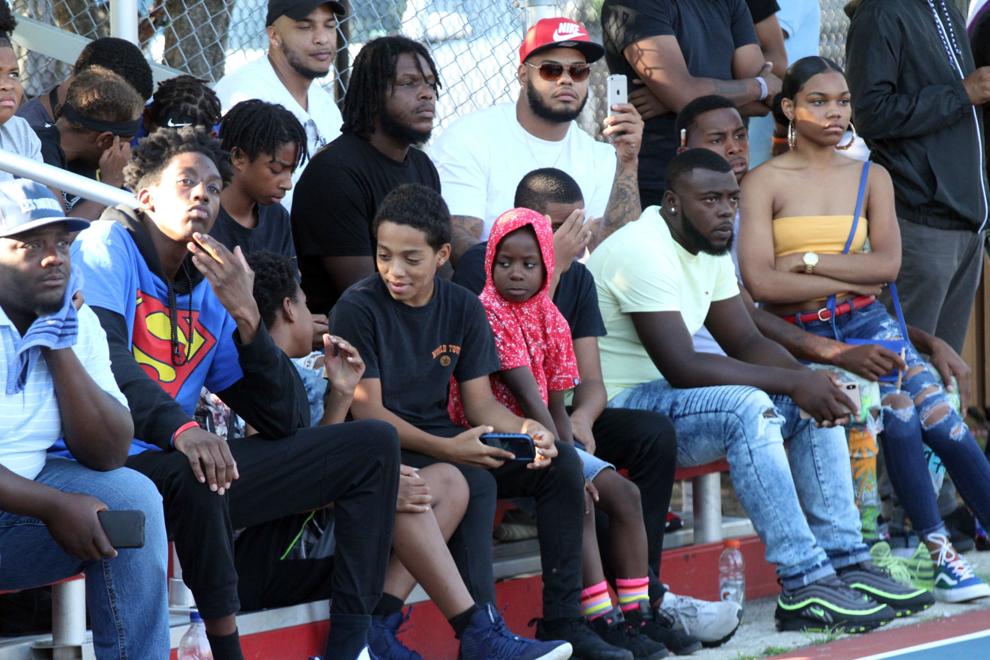 Atlantic City Summer Basketball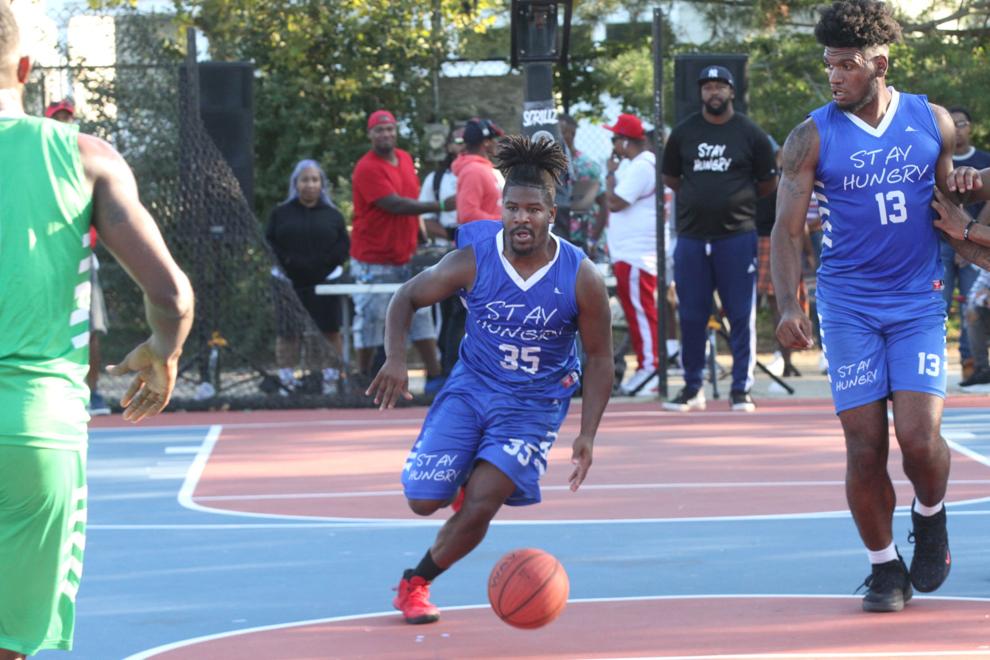 Atlantic City Summer Basketball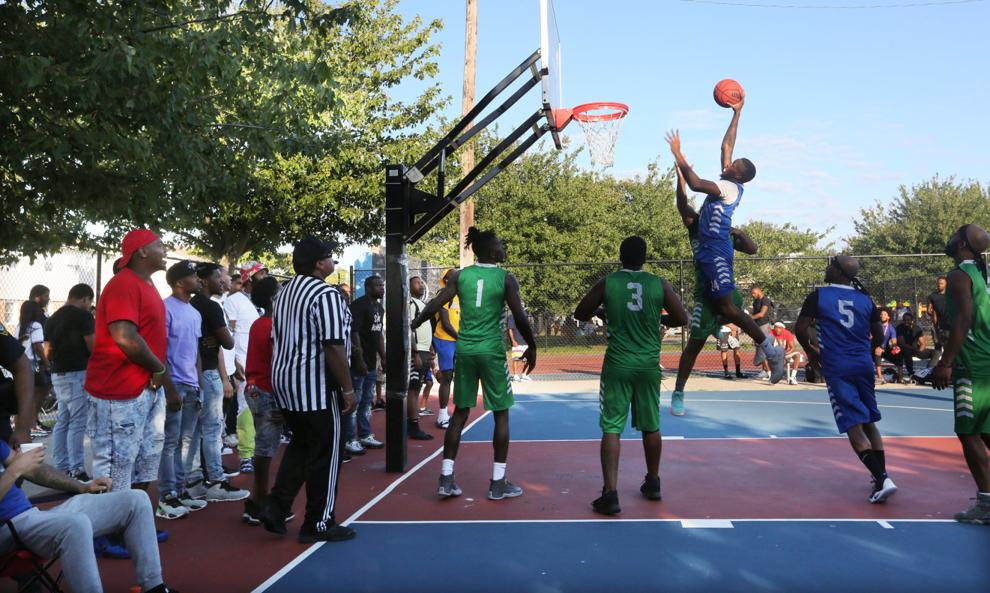 Atlantic City Summer Basketball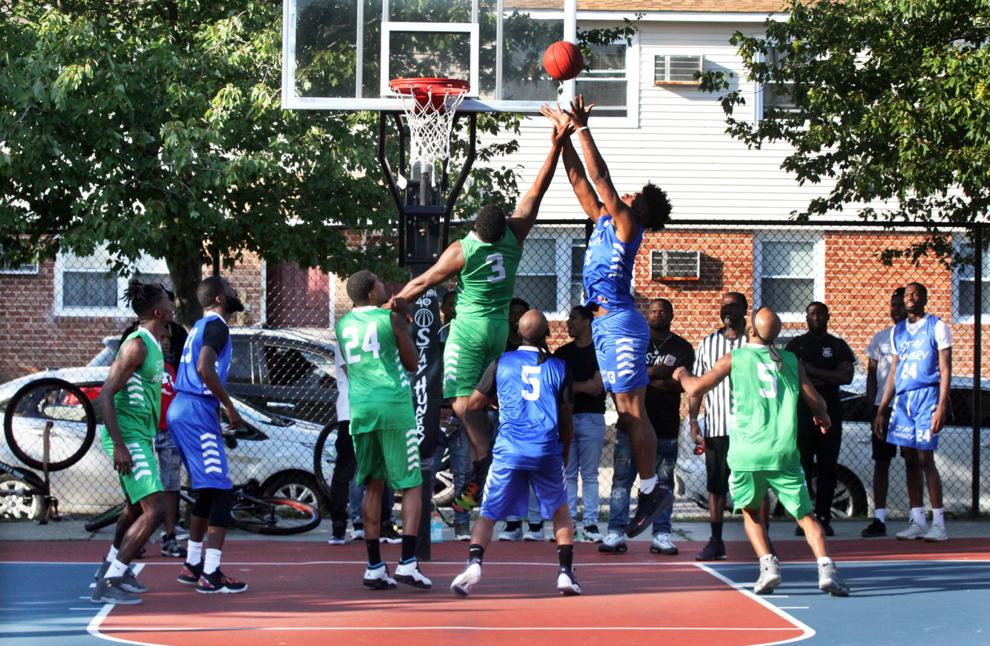 Atlantic City Summer Basketball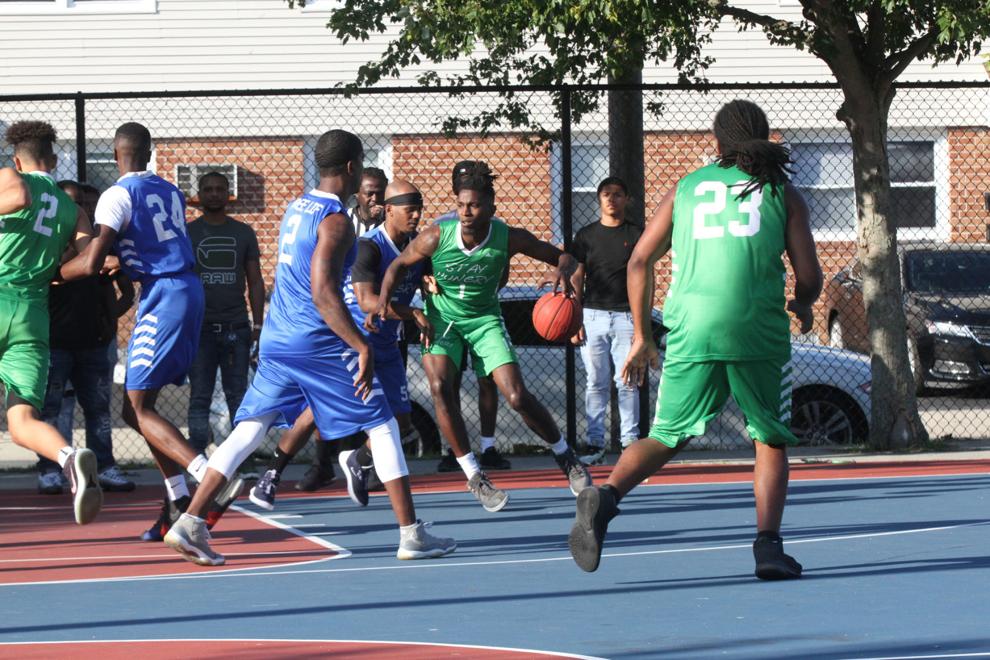 Atlantic City Summer Basketball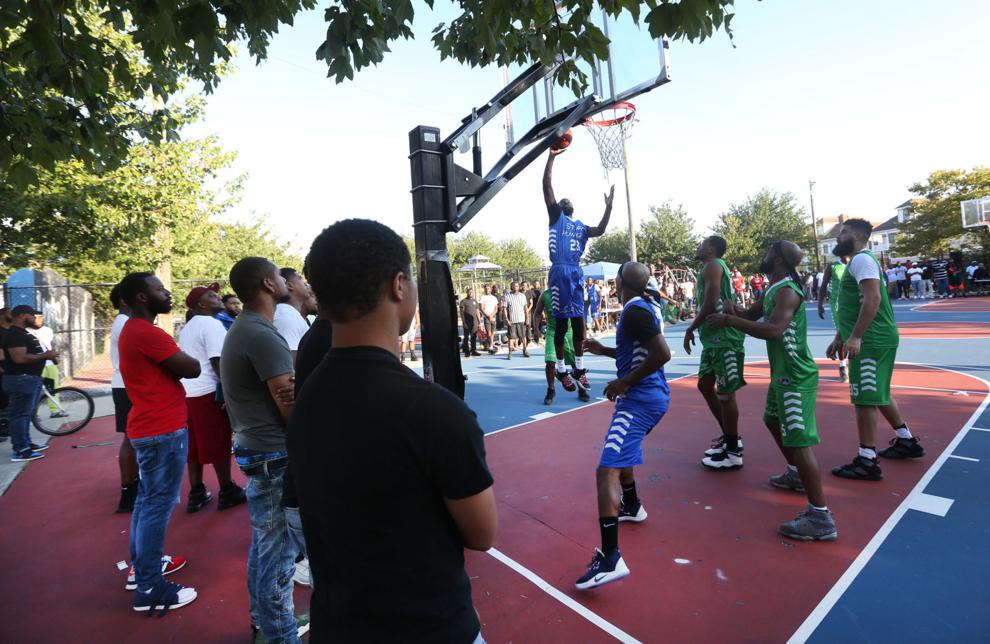 Atlantic City Summer Basketball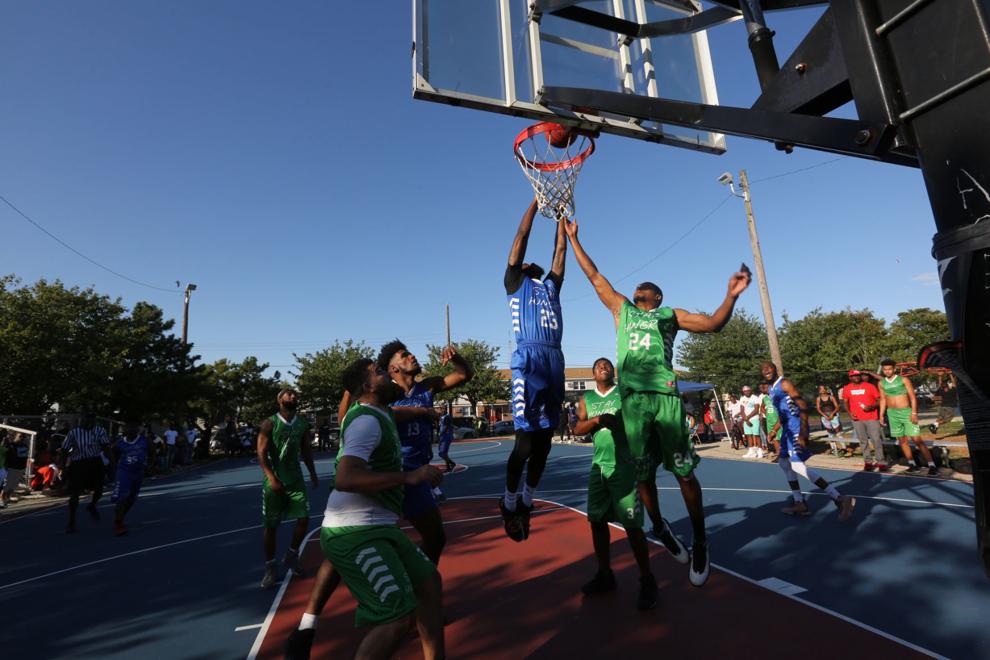 Atlantic City Summer Basketball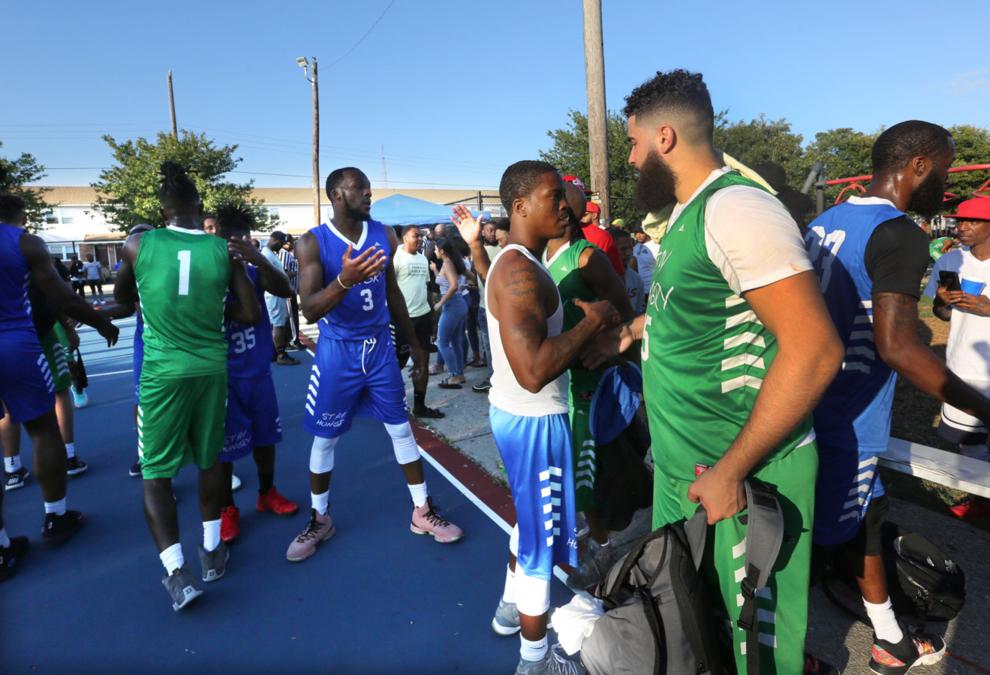 Atlantic City Summer Basketball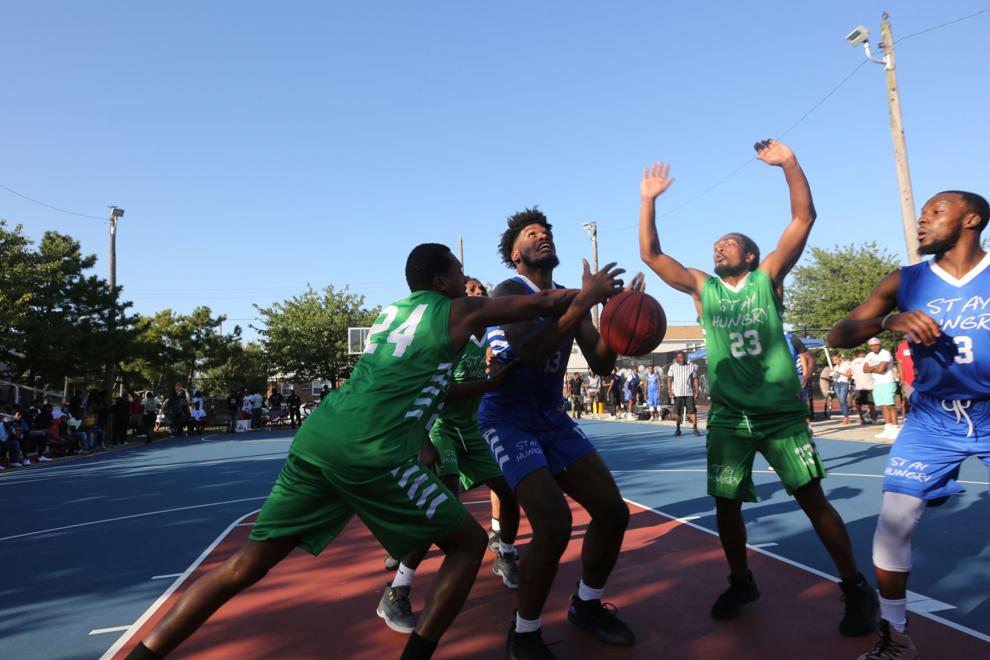 Atlantic City Summer Basketball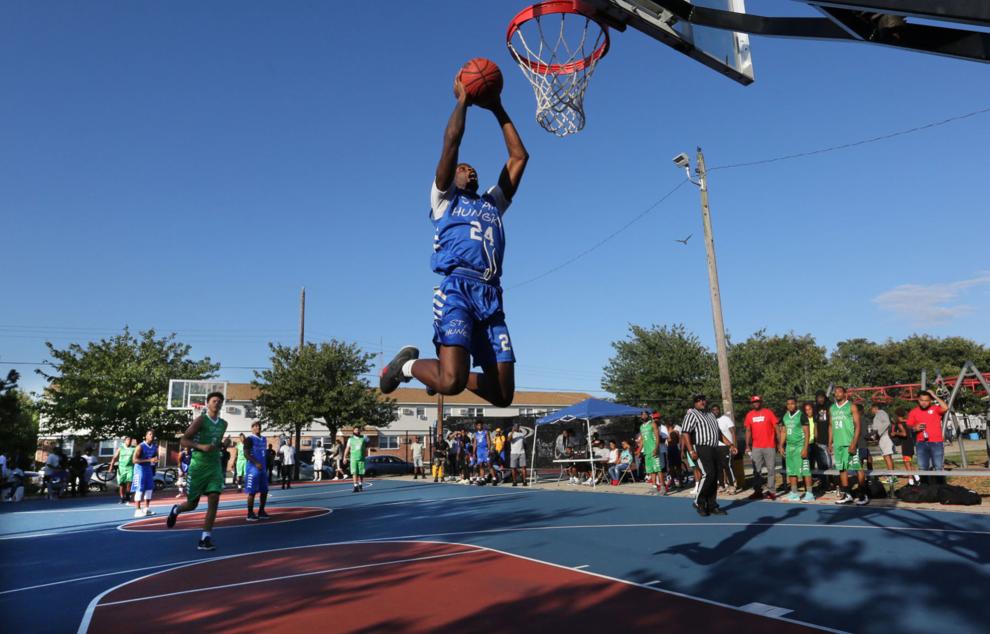 Atlantic City Summer Basketball
Atlantic City Summer Basketball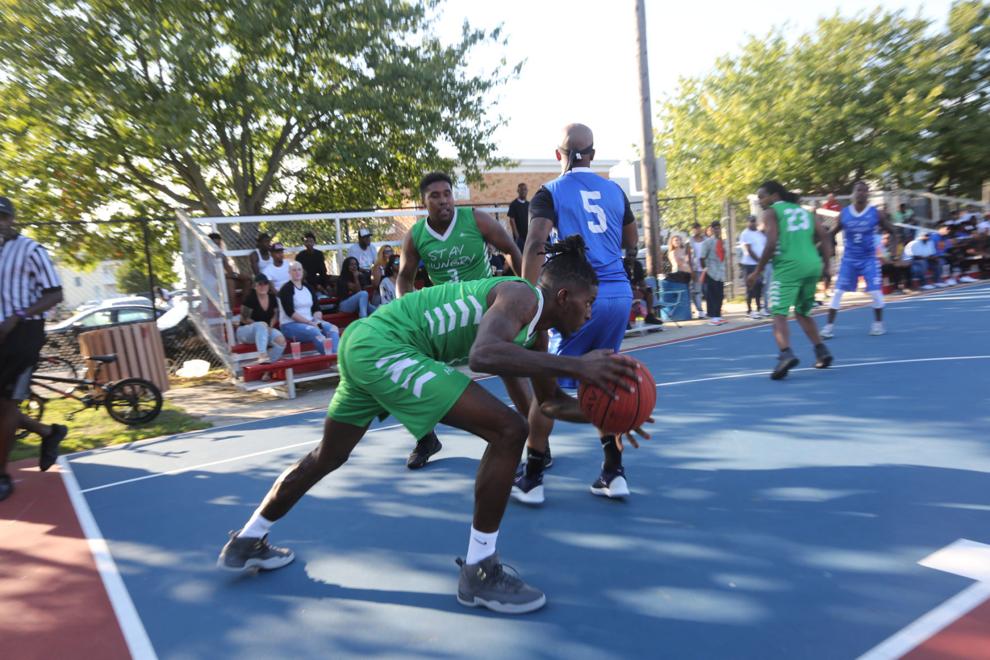 Atlantic City Summer Basketball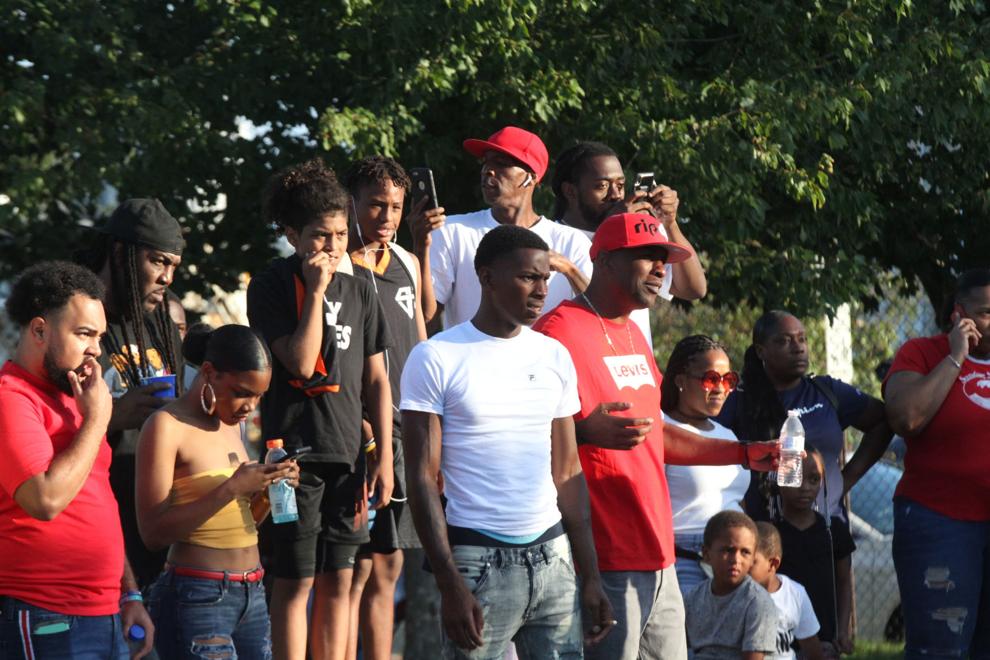 Atlantic City Summer Basketball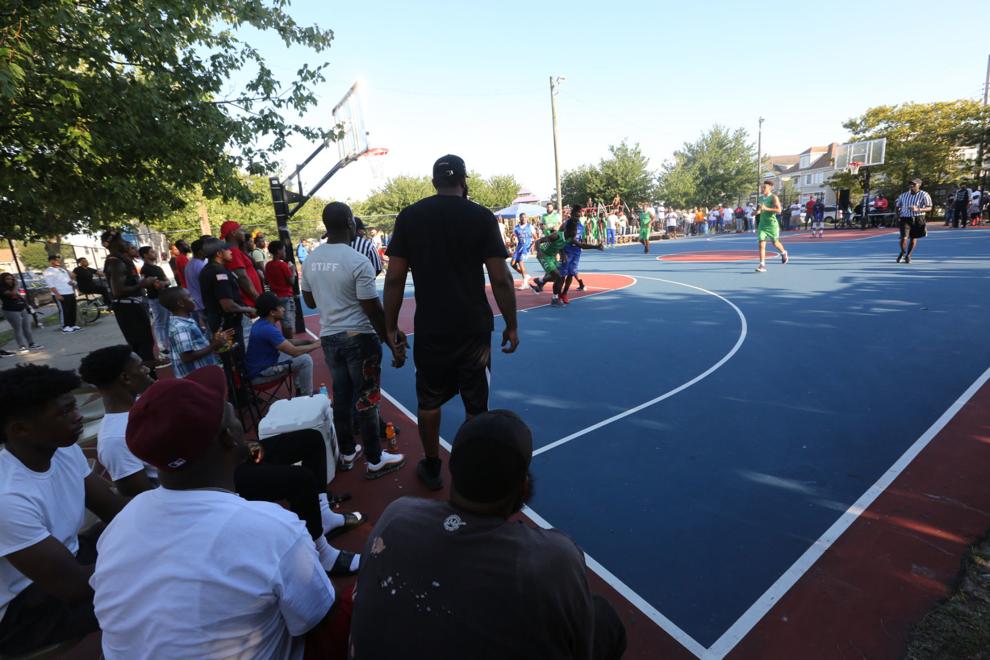 Atlantic City Summer Basketball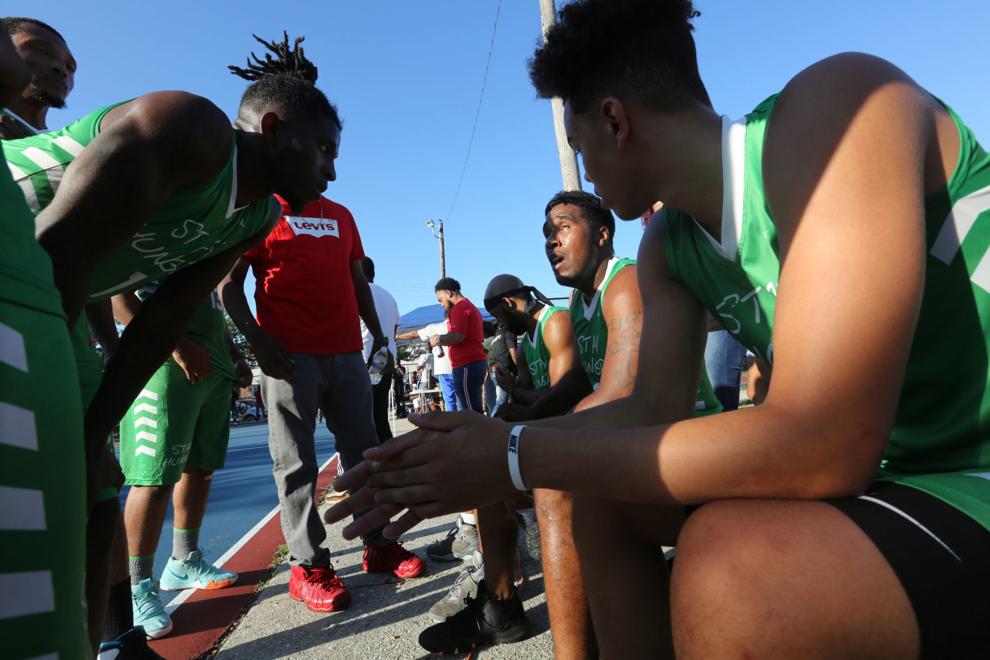 Atlantic City Summer Basketball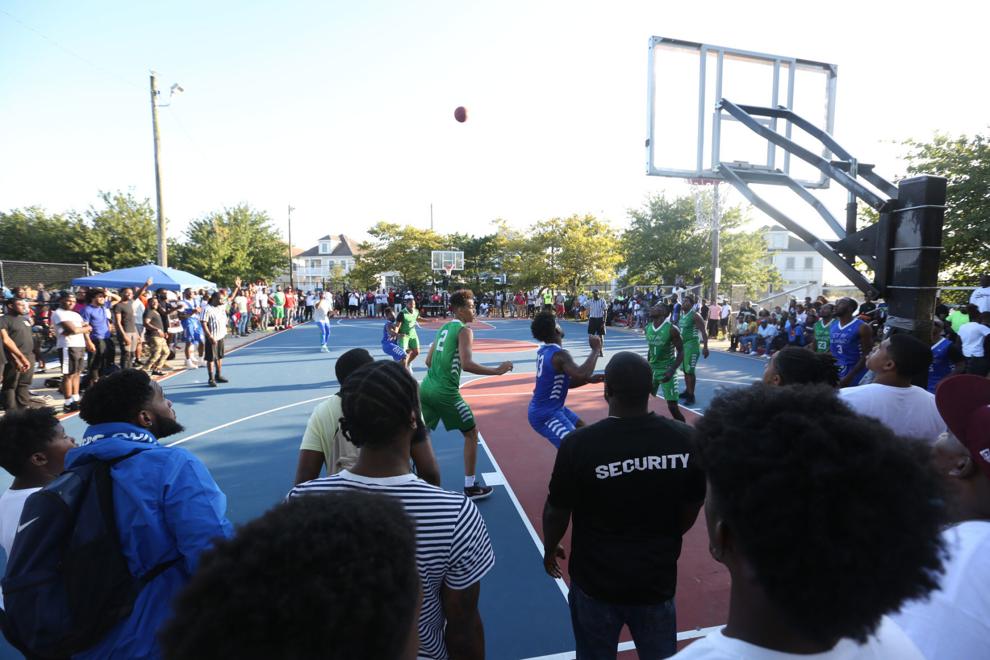 Atlantic City Summer Basketball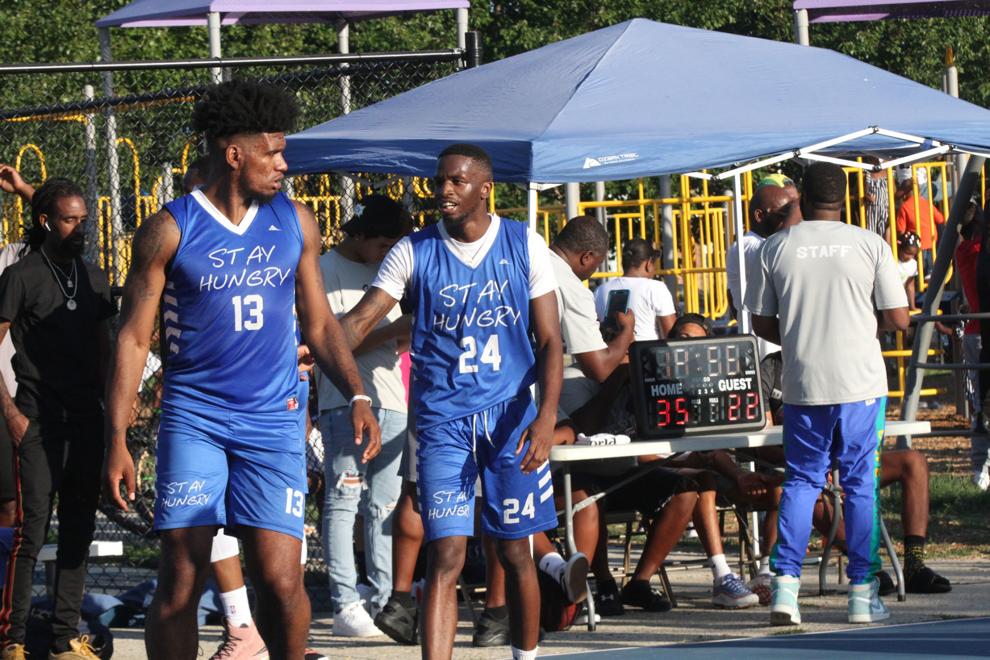 Atlantic City Summer Basketball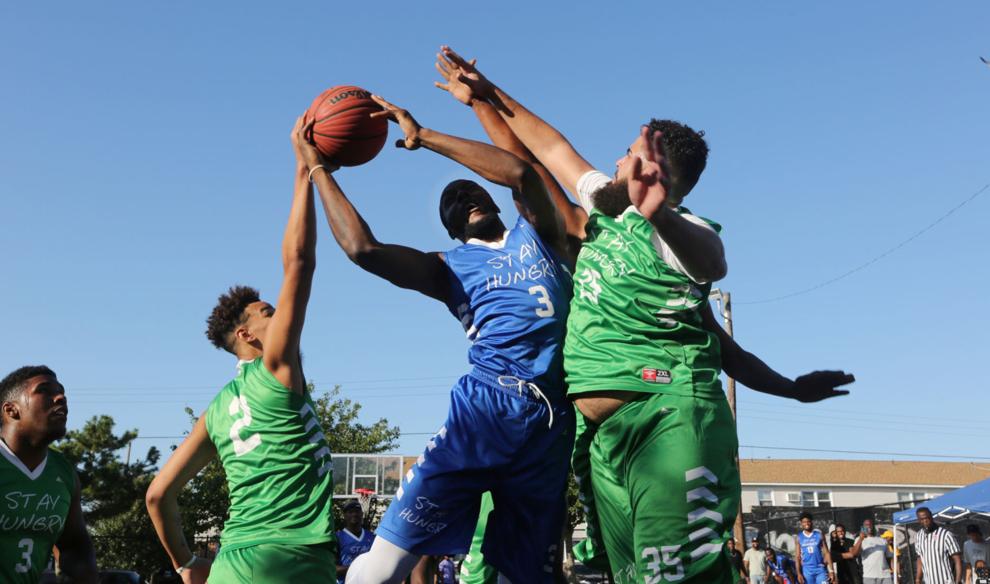 Atlantic City Summer Basketball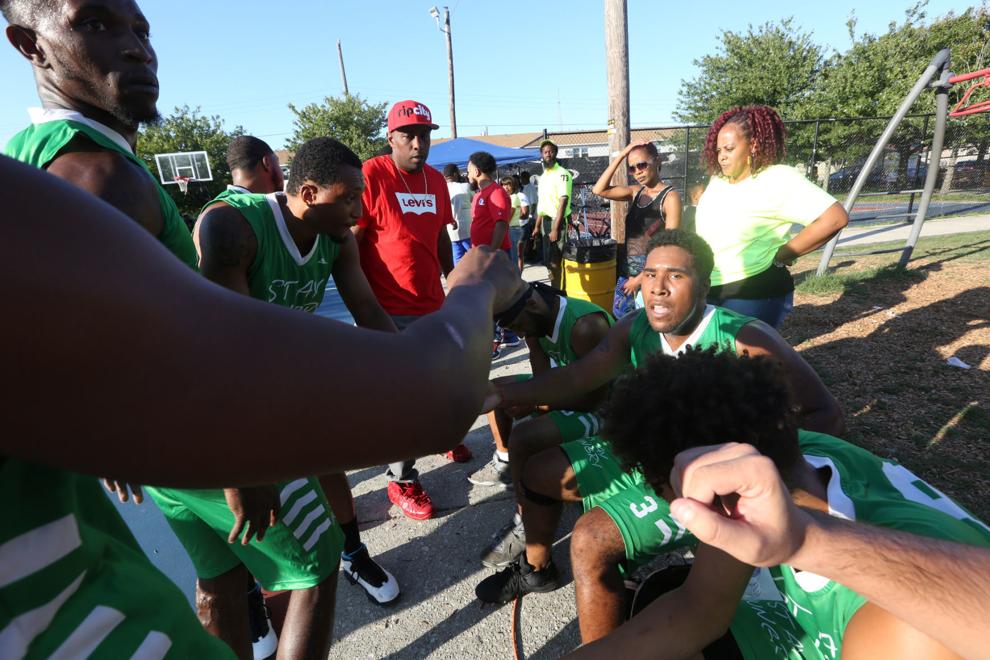 Atlantic City Summer Basketball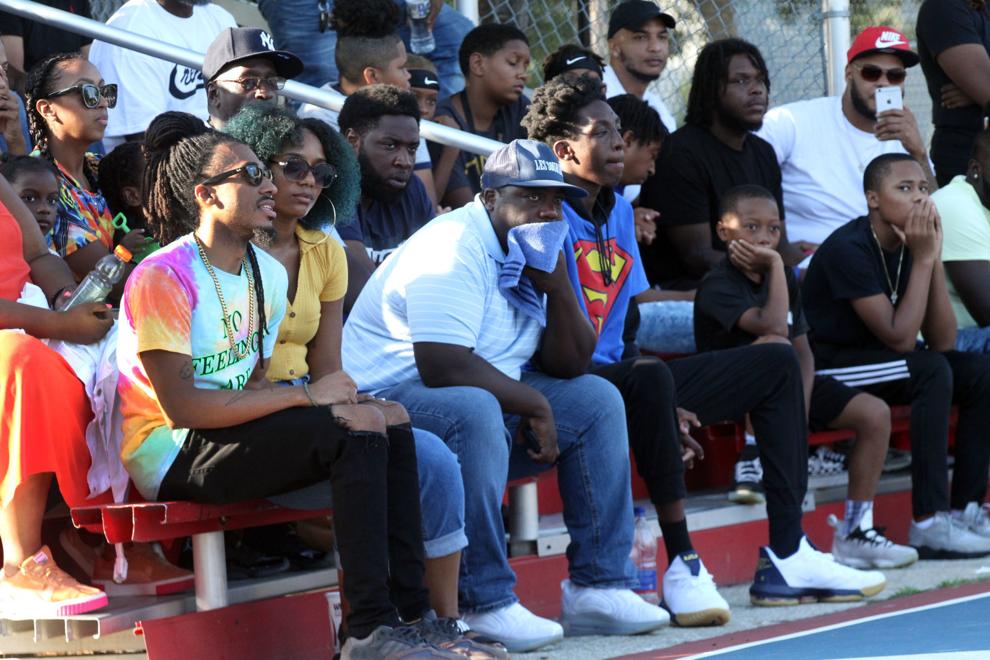 Atlantic City Summer Basketball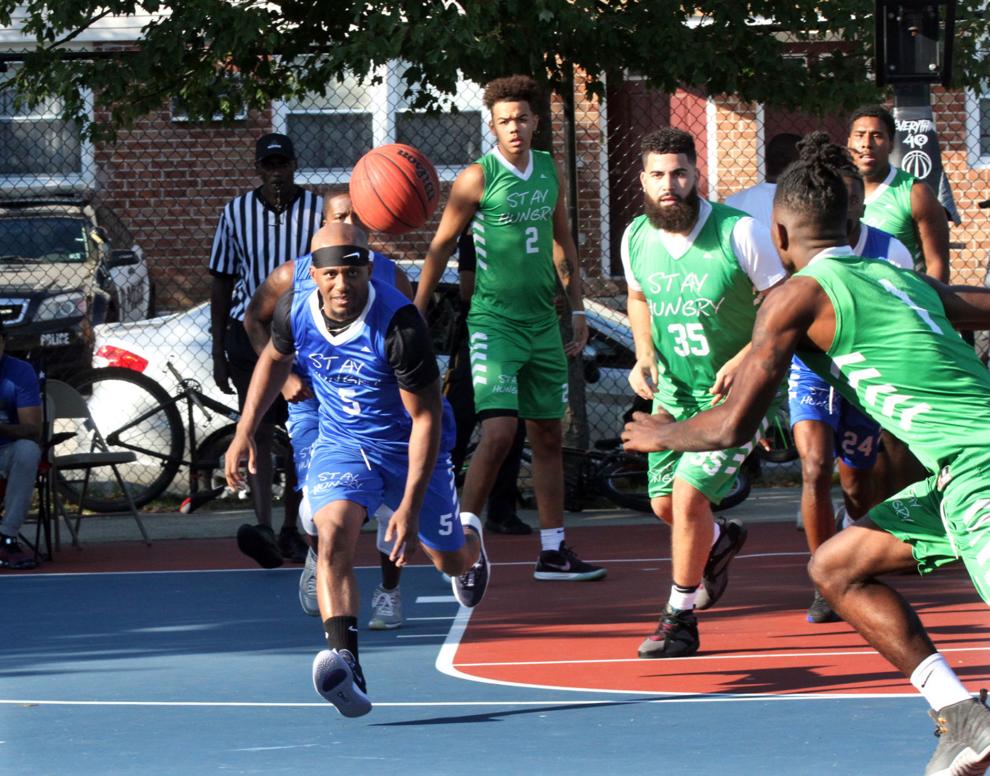 Atlantic City Summer Basketball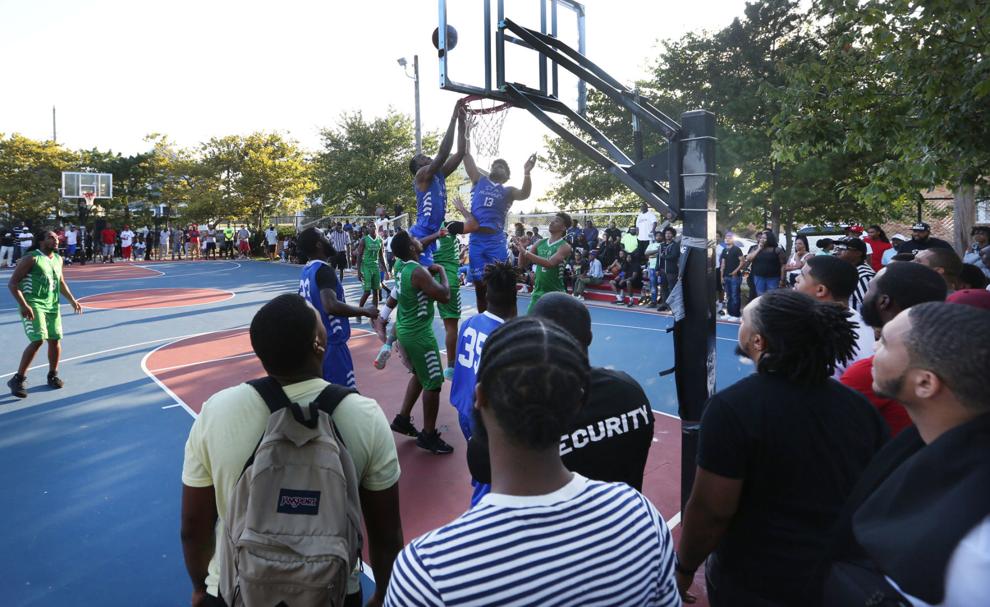 Atlantic City Summer Basketball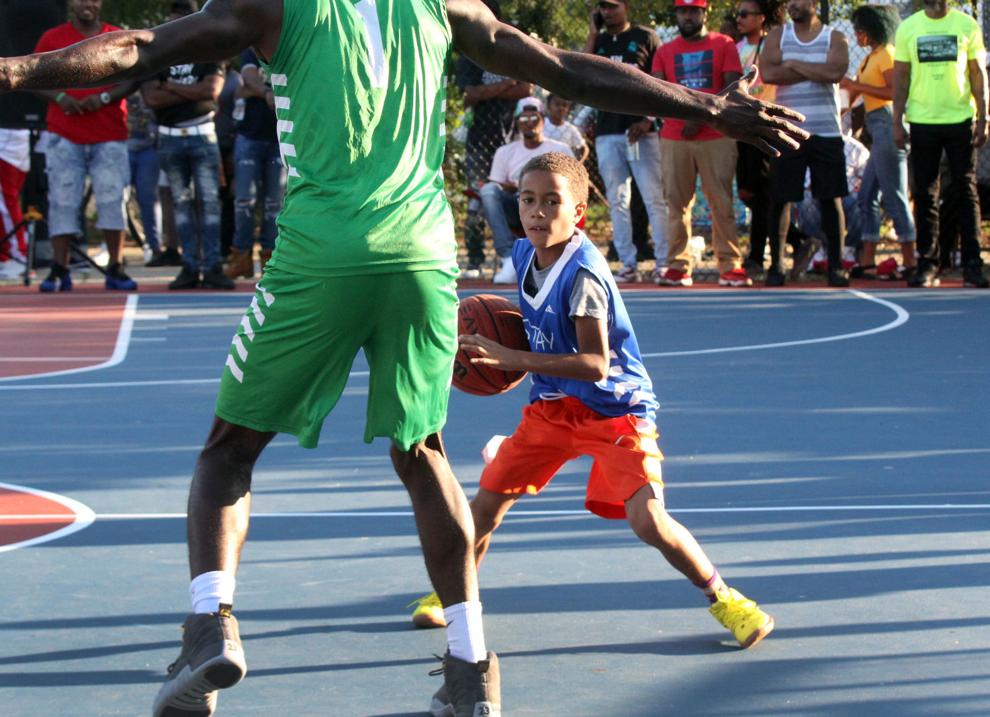 Atlantic City Summer Basketball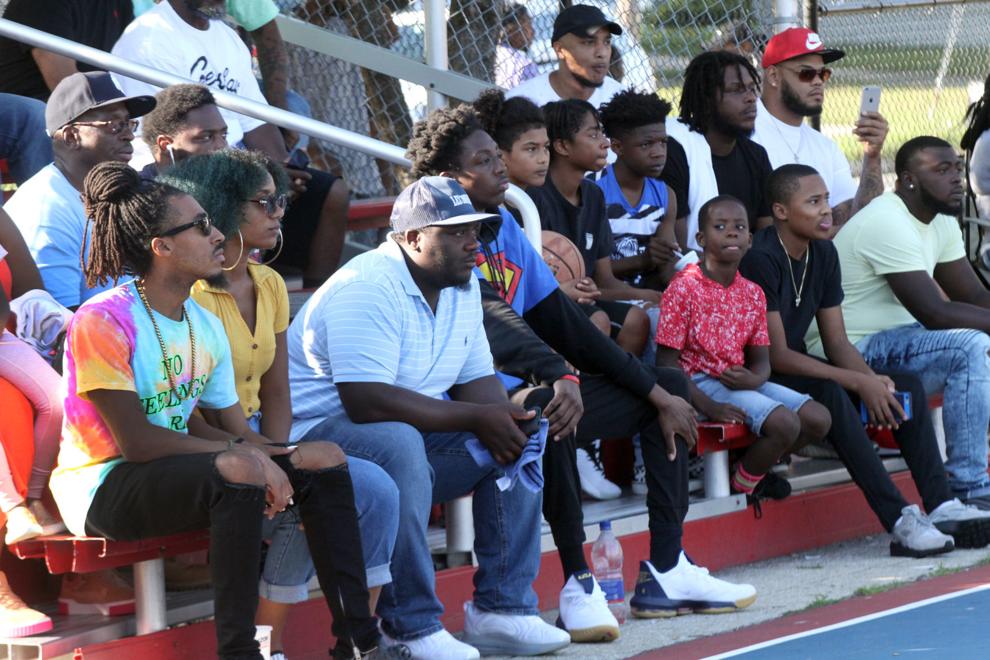 Atlantic City Summer Basketball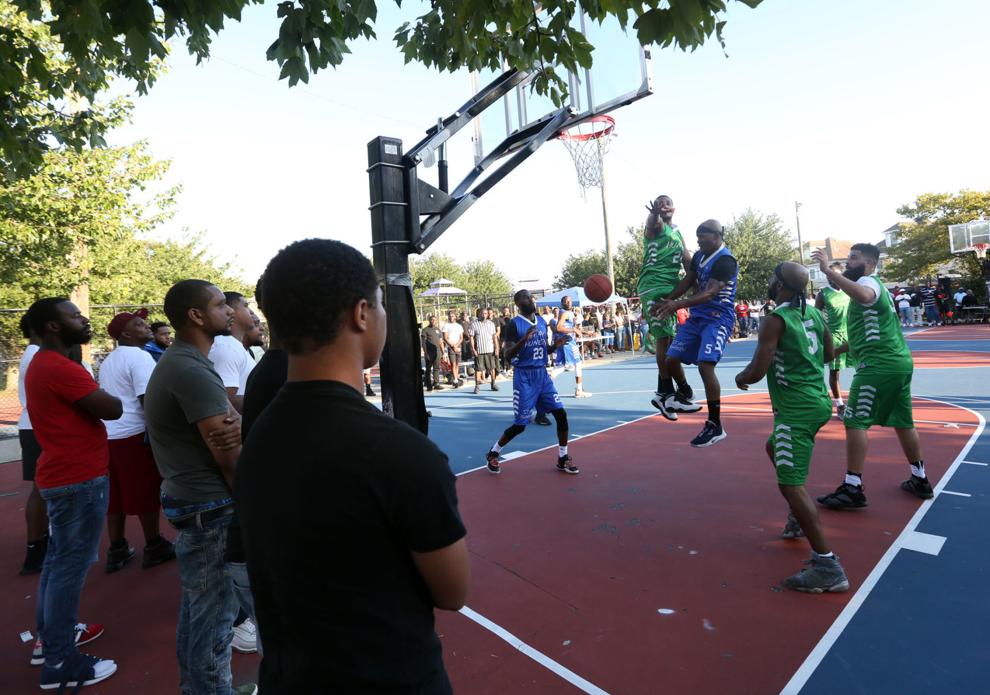 Atlantic City Summer Basketball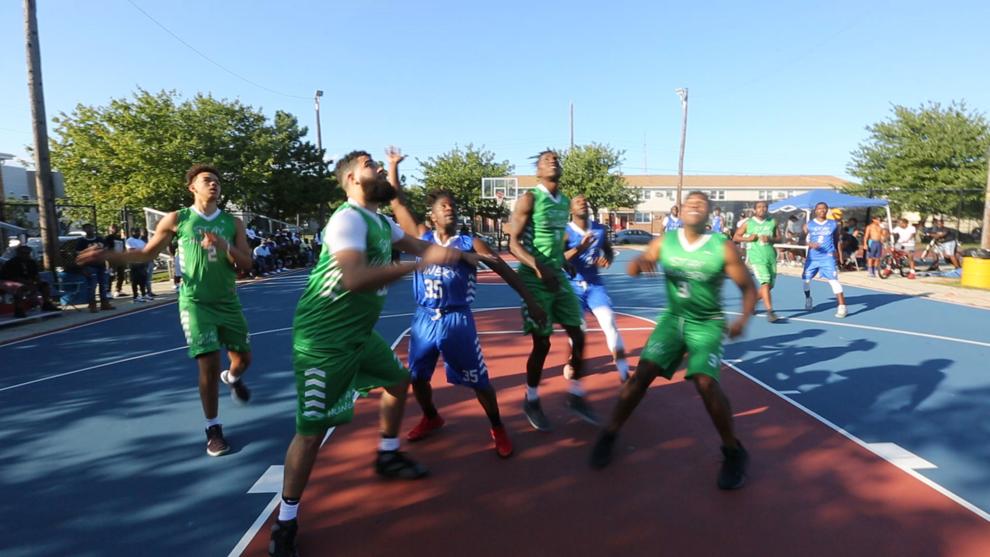 Atlantic City Summer Basketball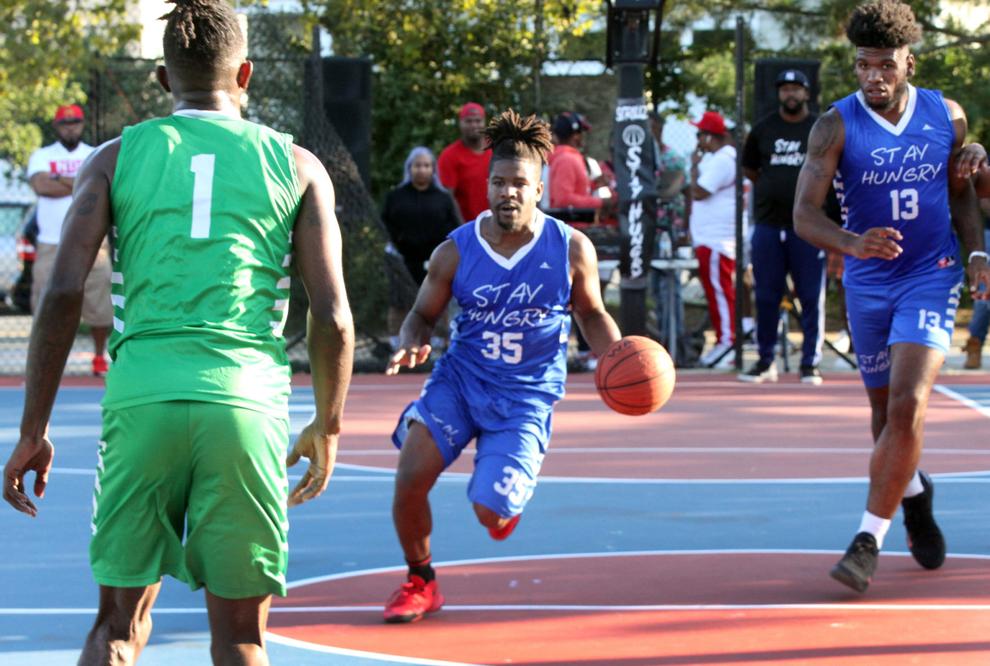 Atlantic City Summer Basketball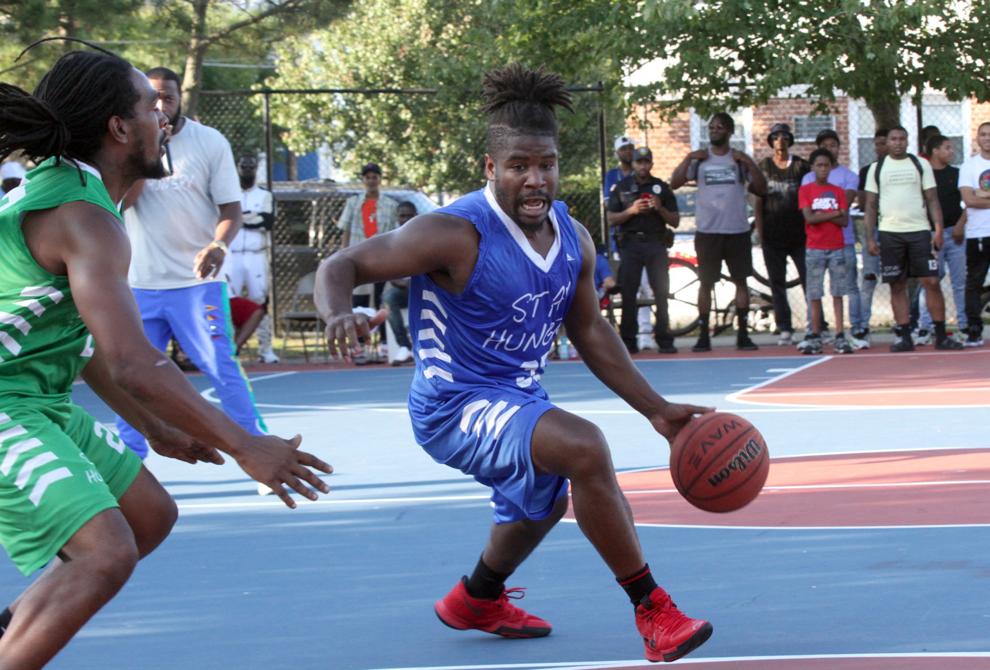 Atlantic City Summer Basketball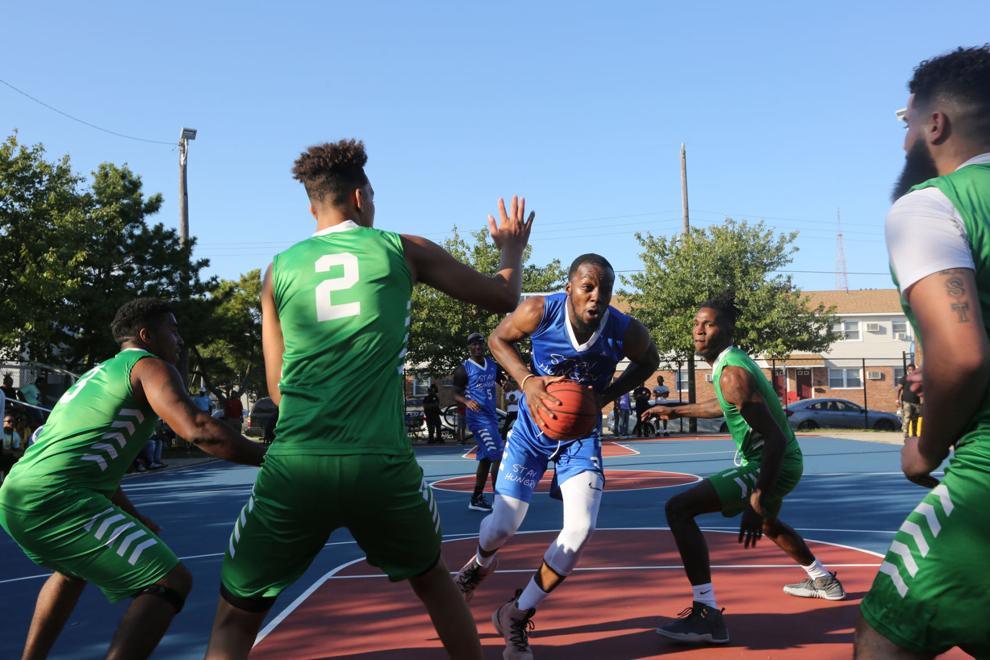 Atlantic City Summer Basketball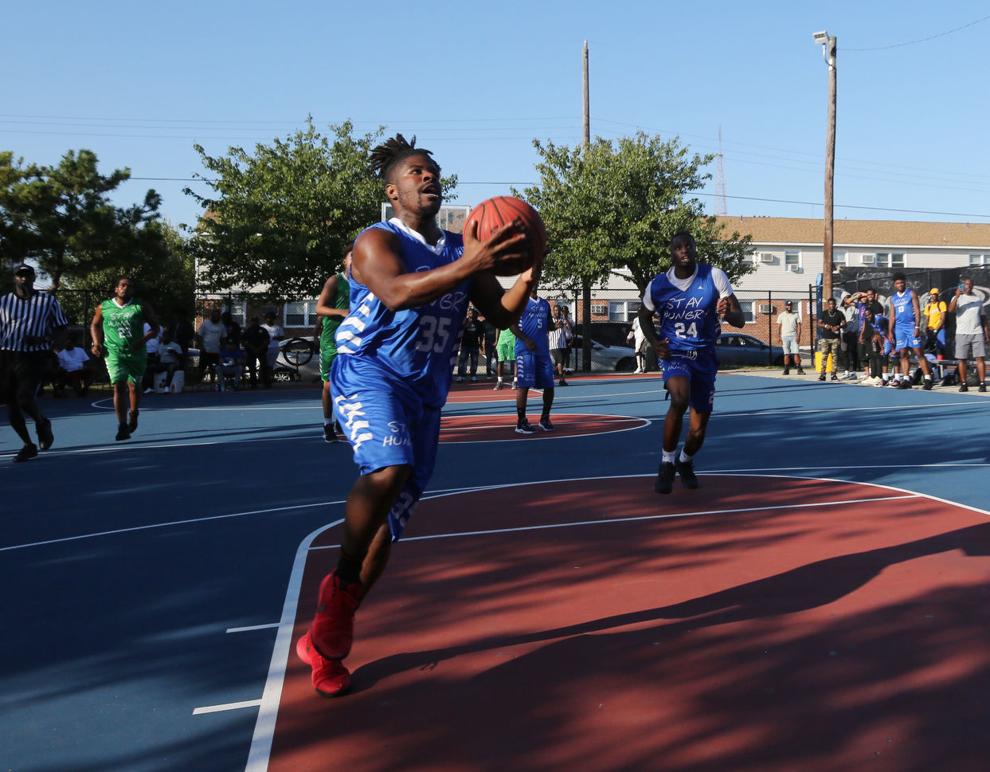 Atlantic City Summer Basketball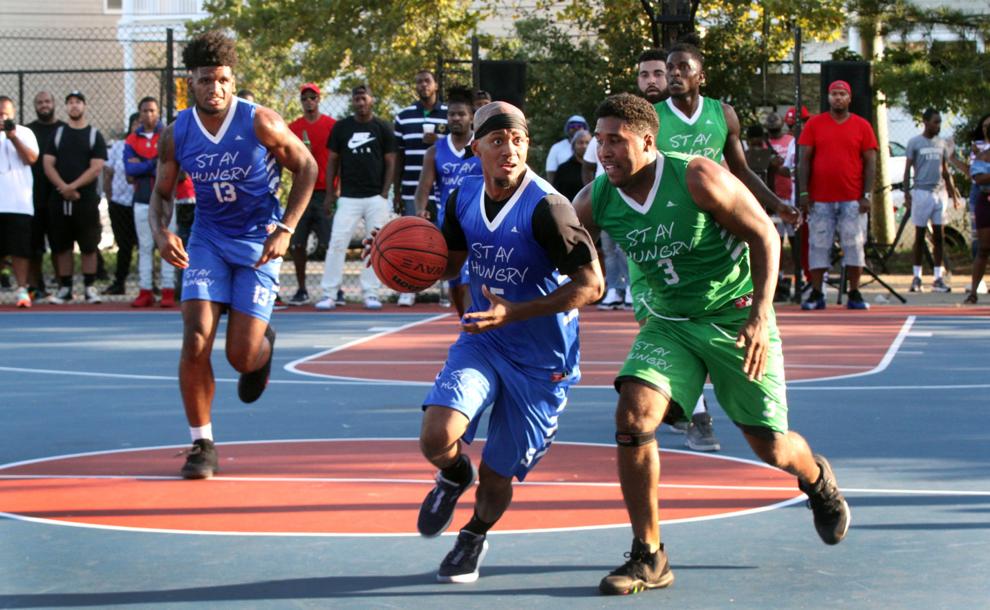 Atlantic City Summer Basketball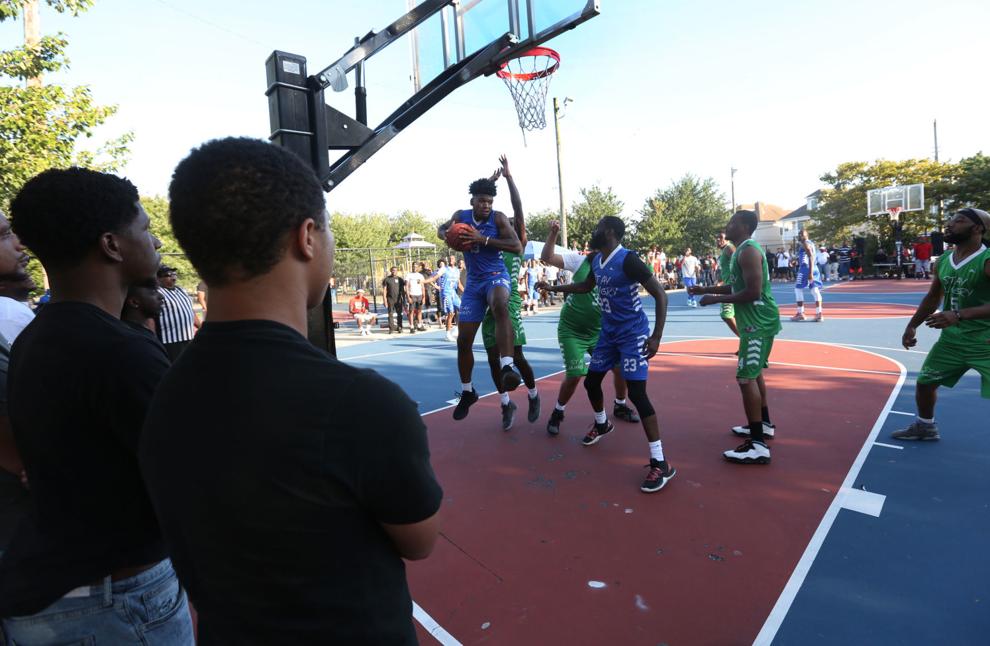 Atlantic City Summer Basketball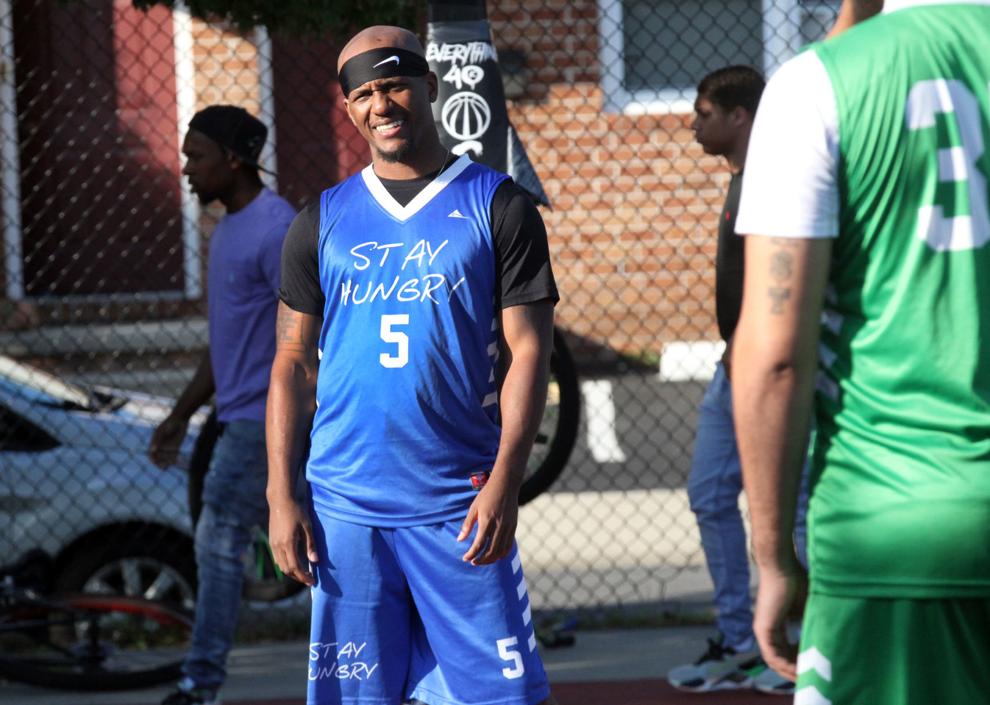 Atlantic City Summer Basketball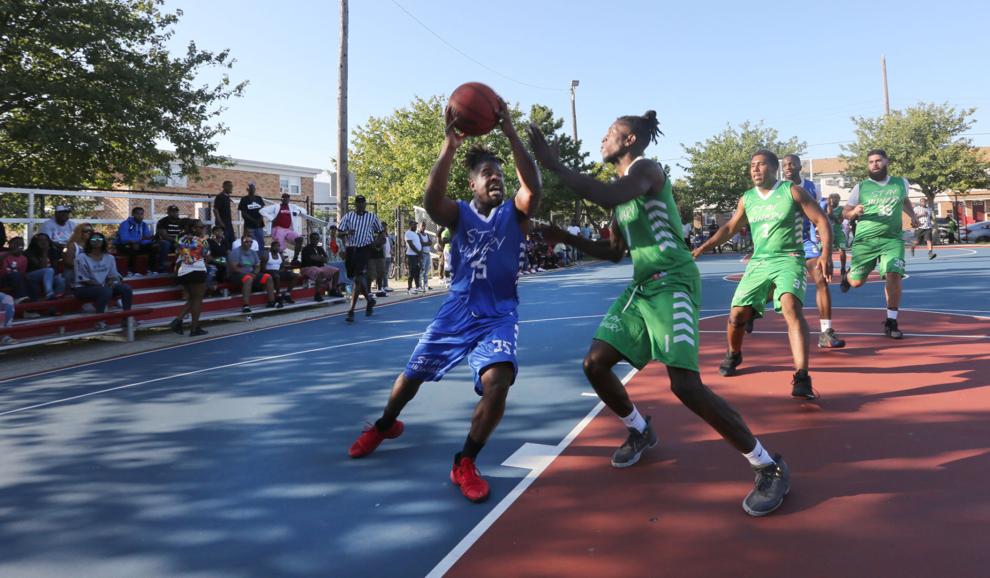 Atlantic City Summer Basketball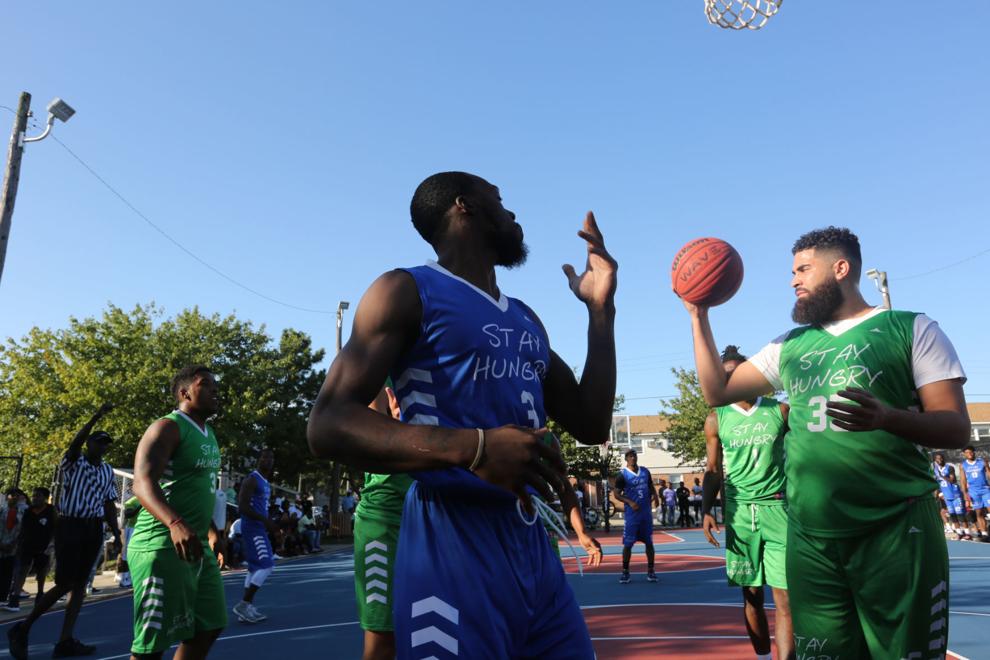 Atlantic City Summer Basketball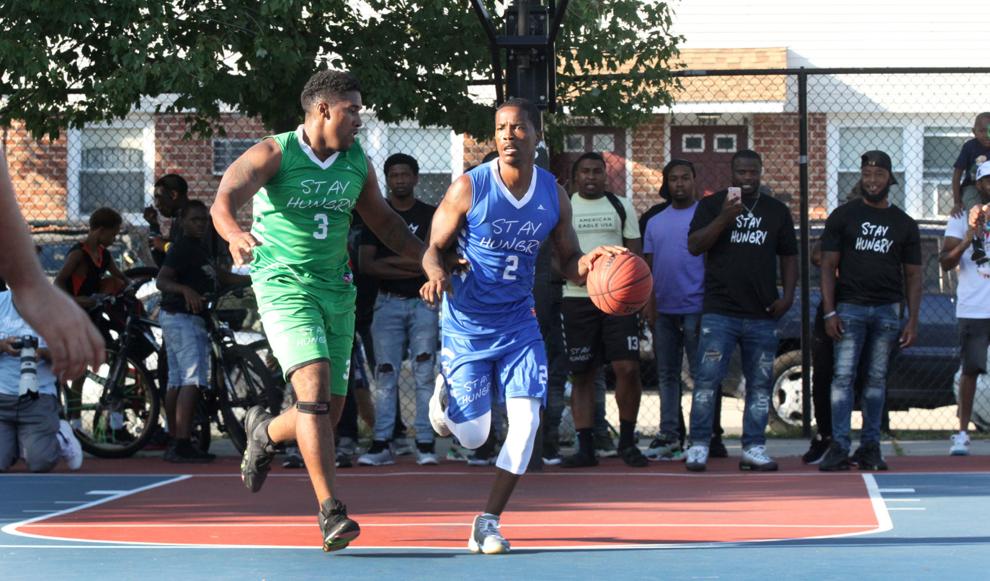 Atlantic City Summer Basketball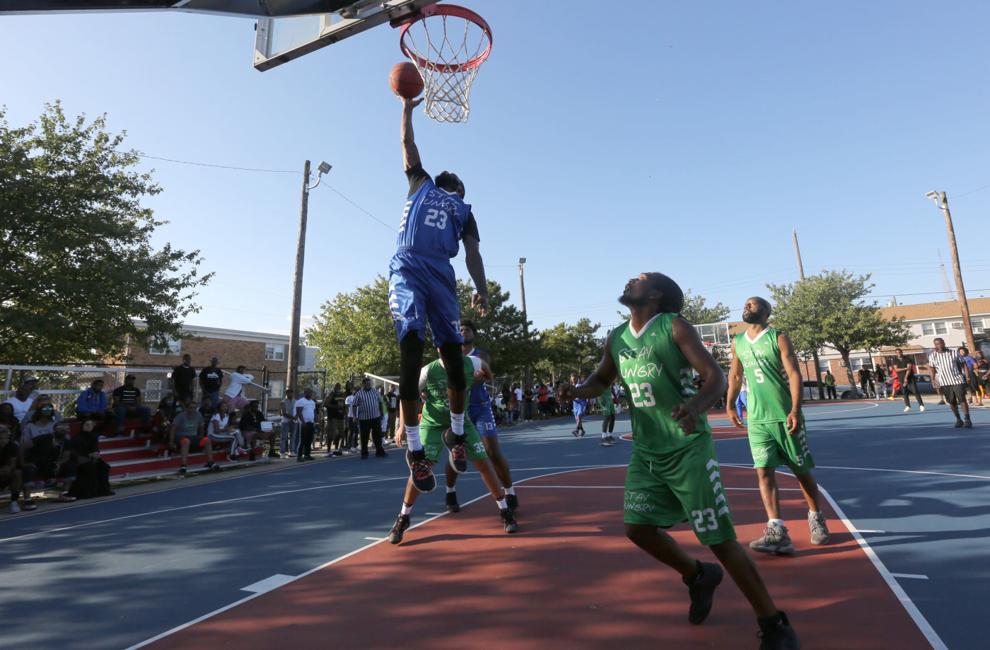 Atlantic City Summer Basketball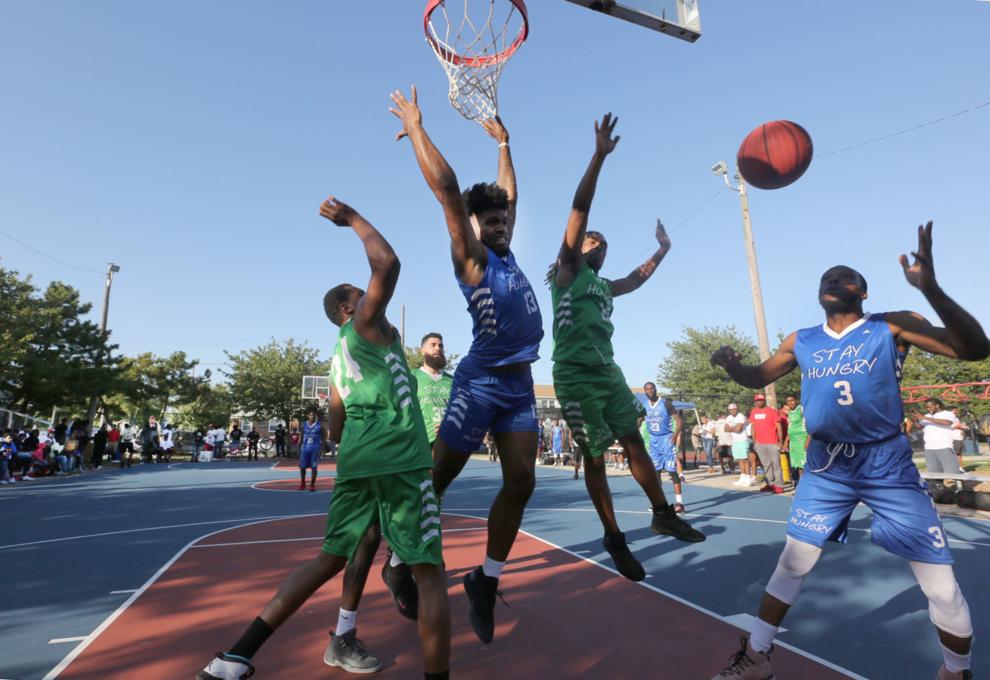 Atlantic City Summer Basketball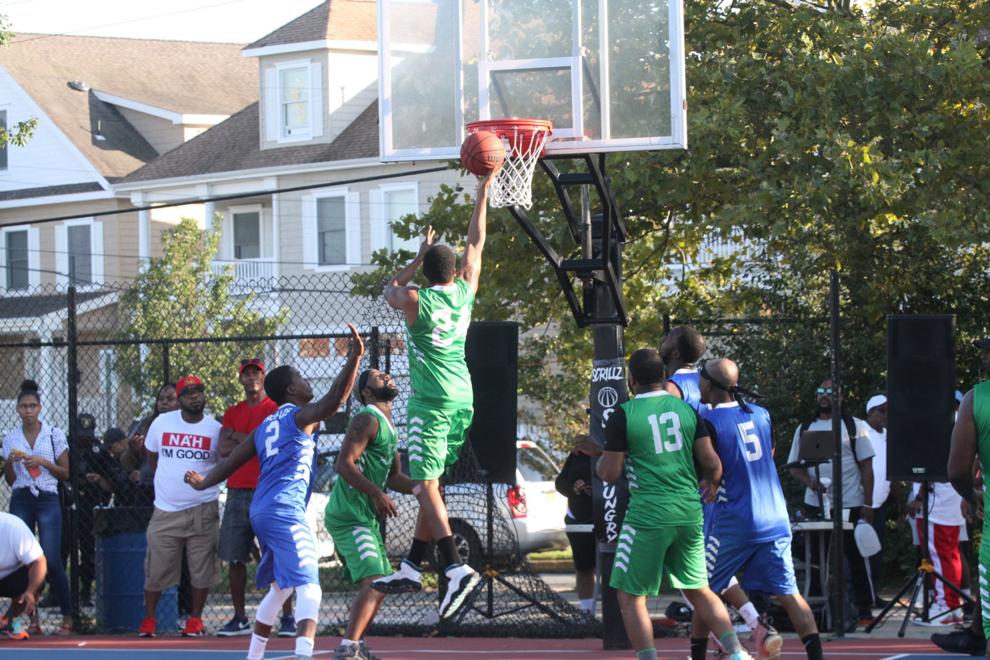 Atlantic City Summer Basketball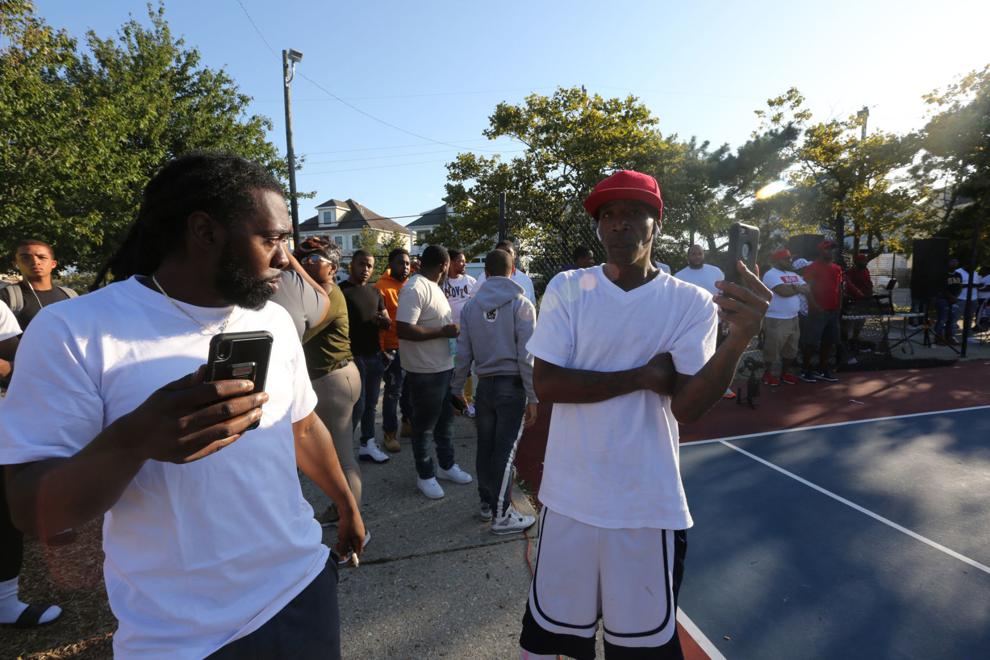 Atlantic City Summer Basketball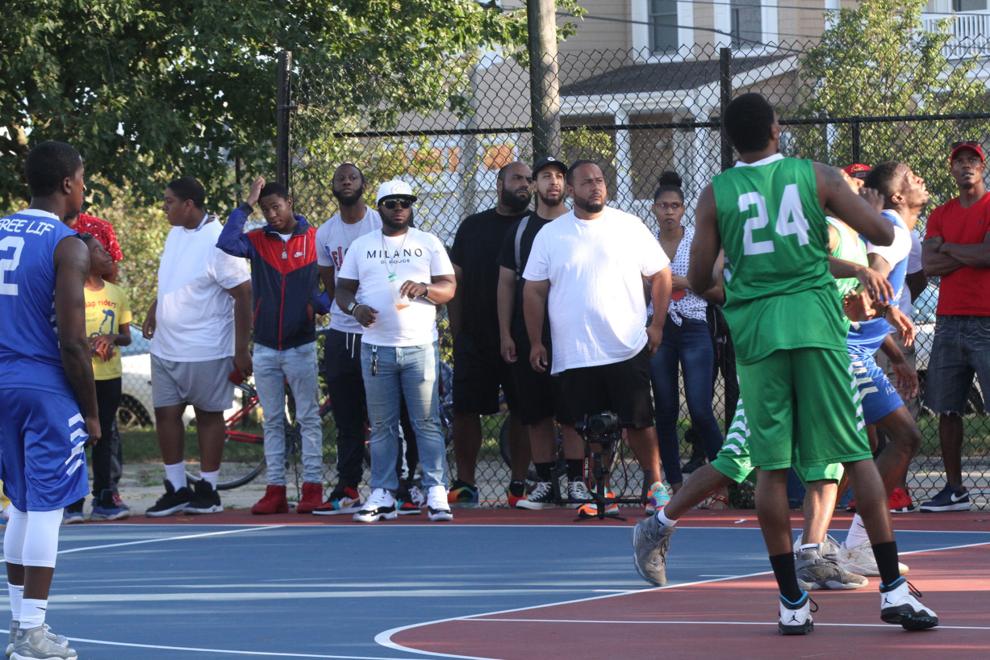 Atlantic City Summer Basketball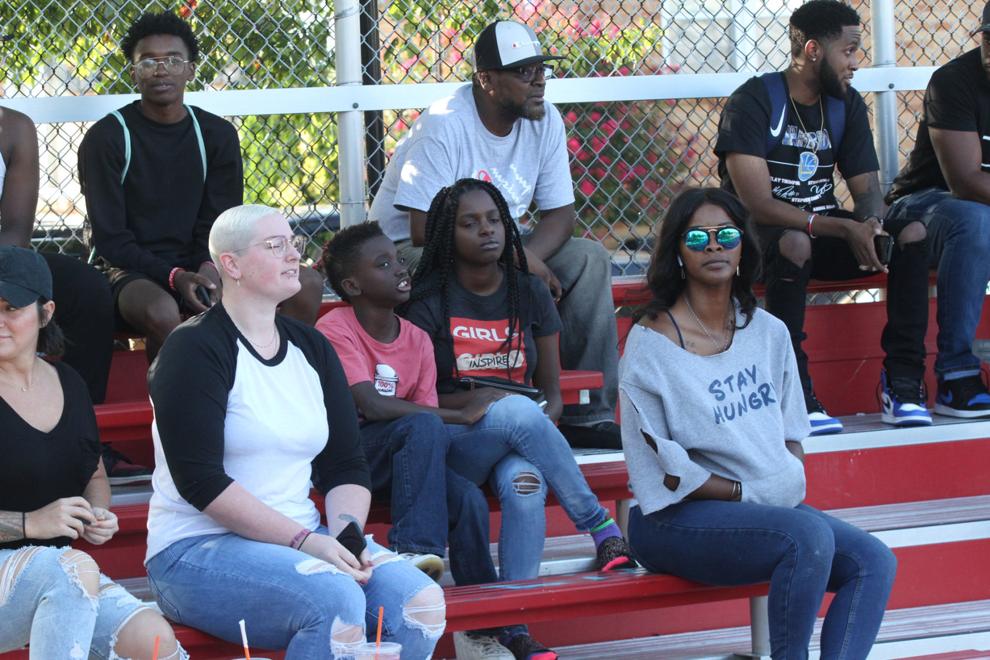 Atlantic City Summer Basketball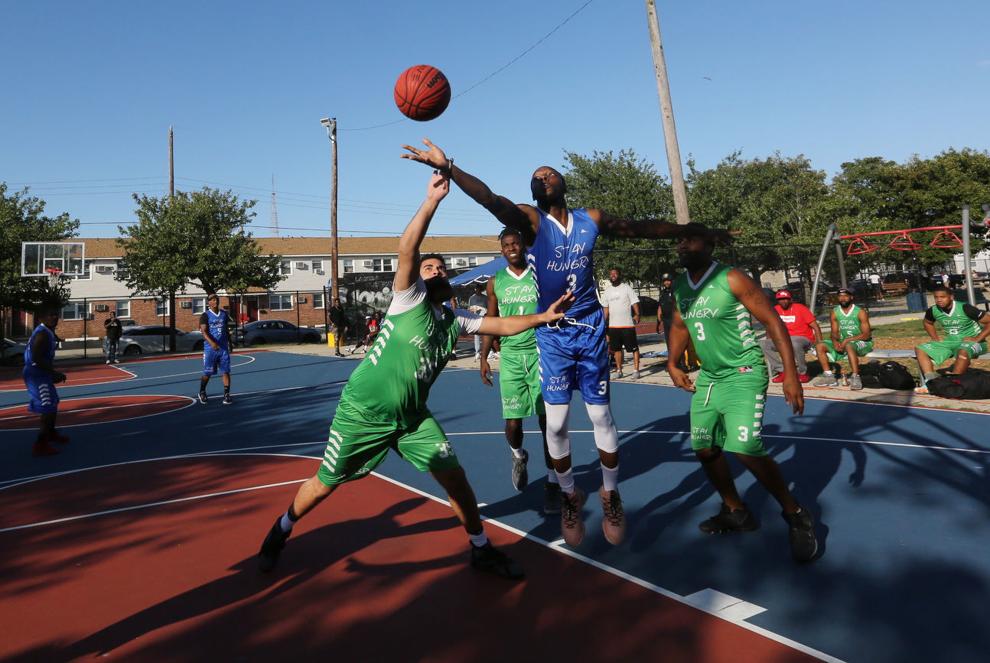 Atlantic City Summer Basketball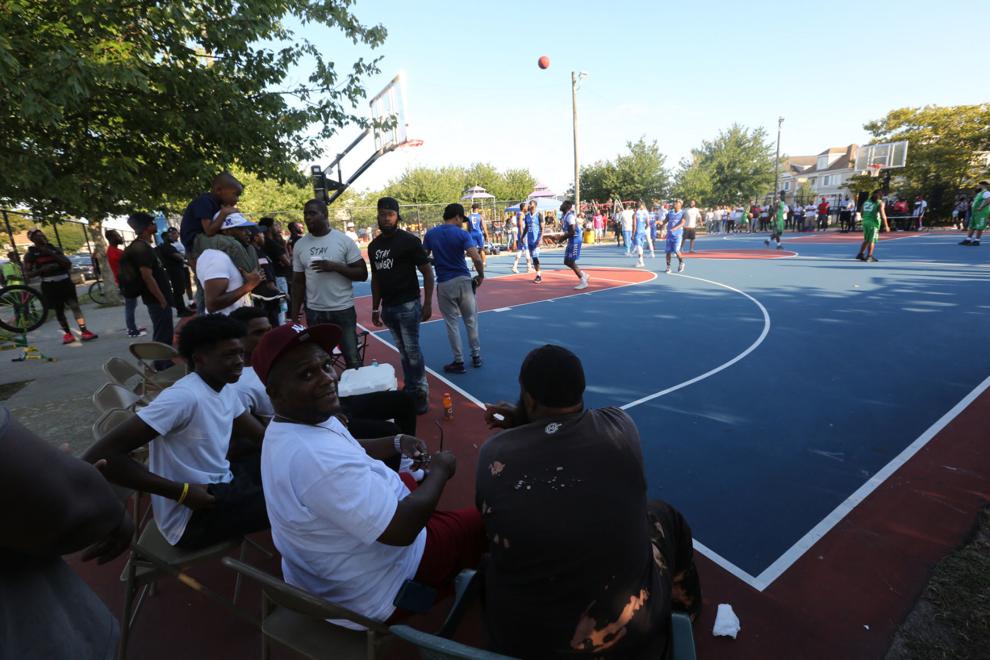 Atlantic City Summer Basketball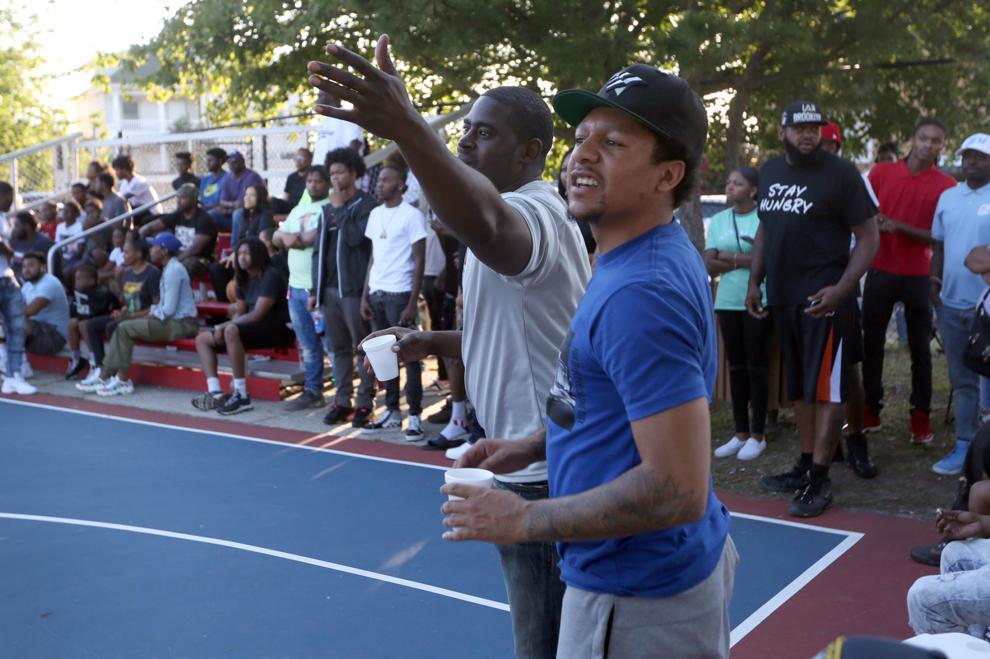 Atlantic City Summer Basketball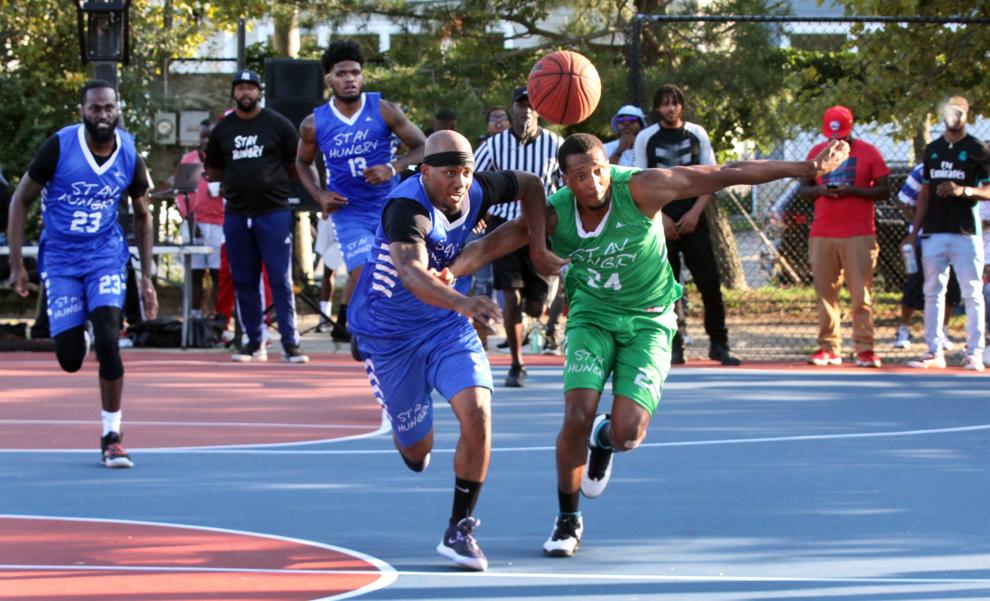 Atlantic City Summer Basketball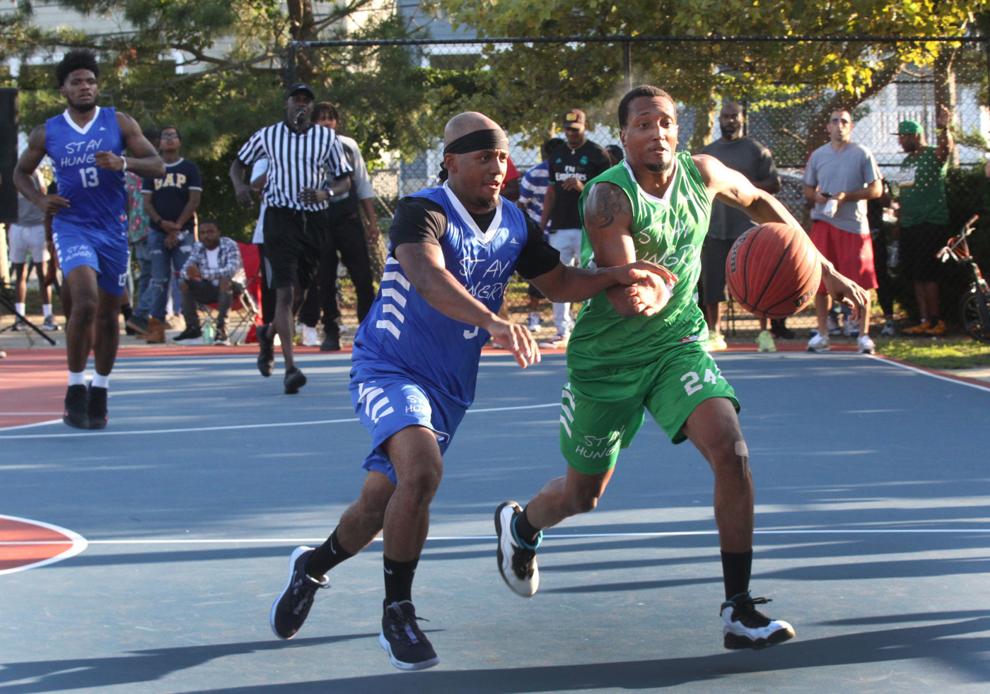 Atlantic City Summer Basketball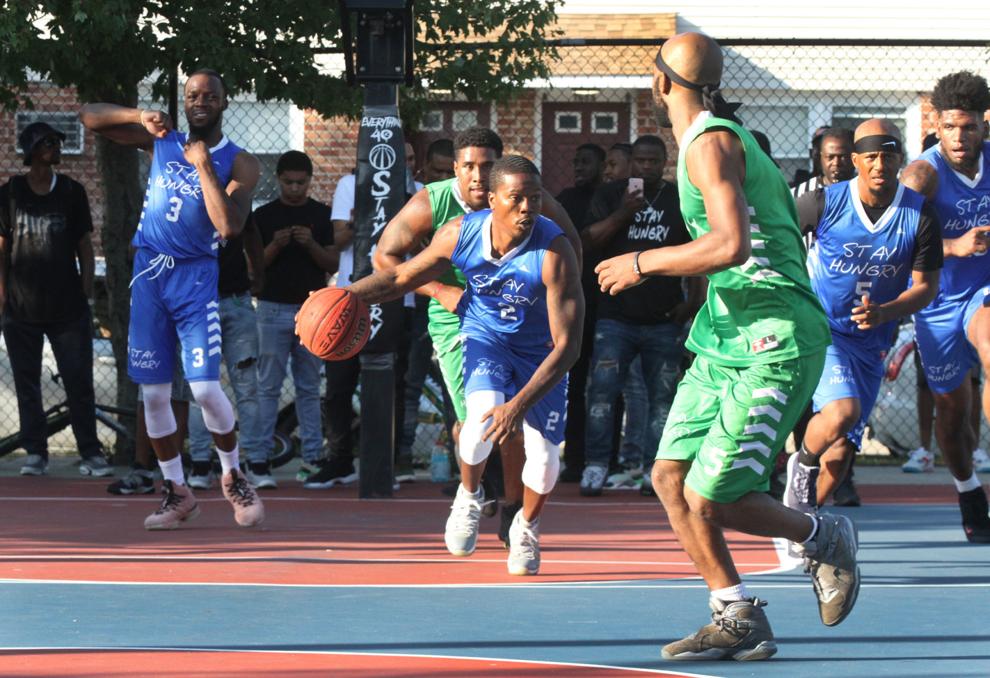 Atlantic City Summer Basketball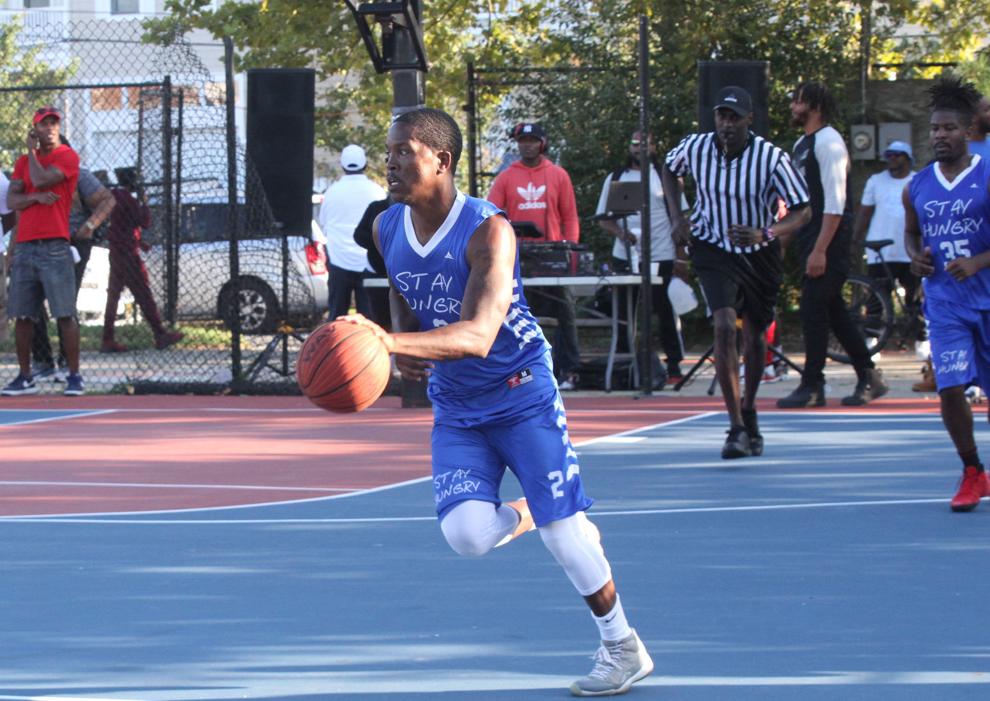 Atlantic City Summer Basketball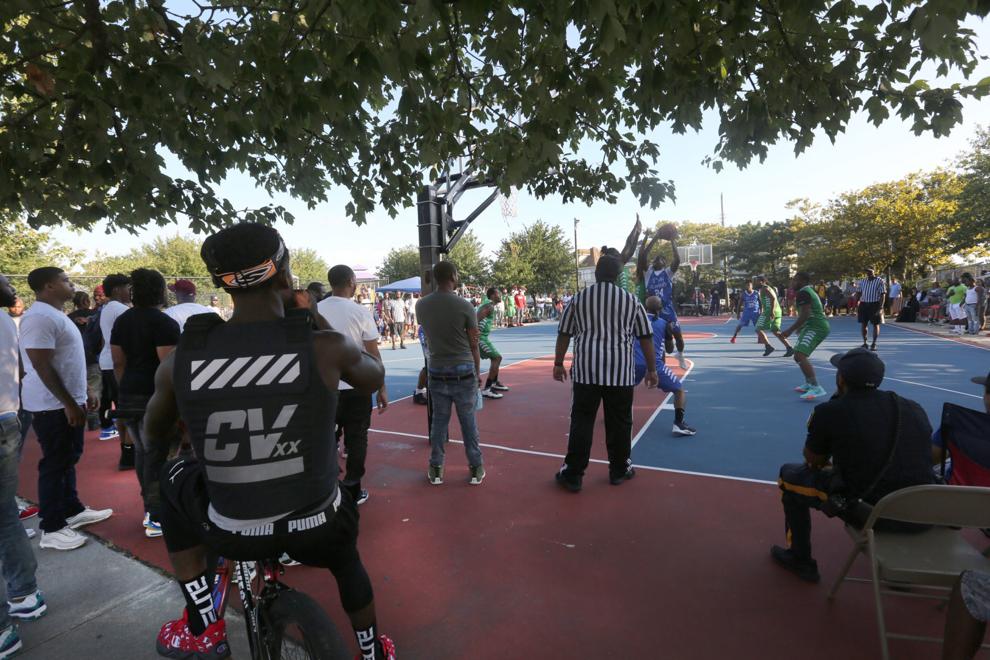 Atlantic City Summer Basketball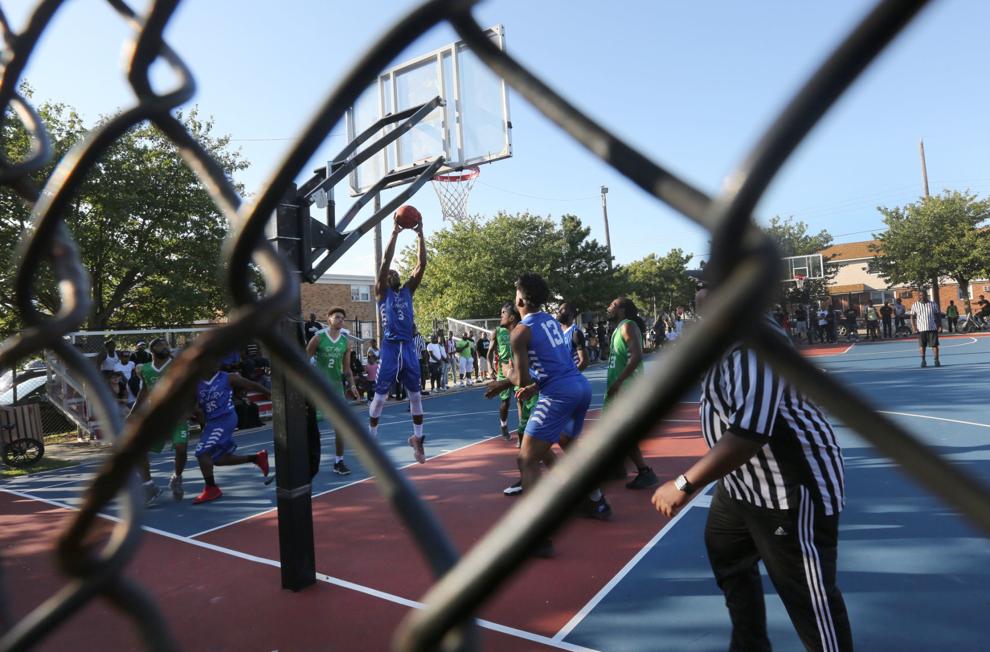 ​Contact: 609-272-7209
Twitter @ACPressMcGarry