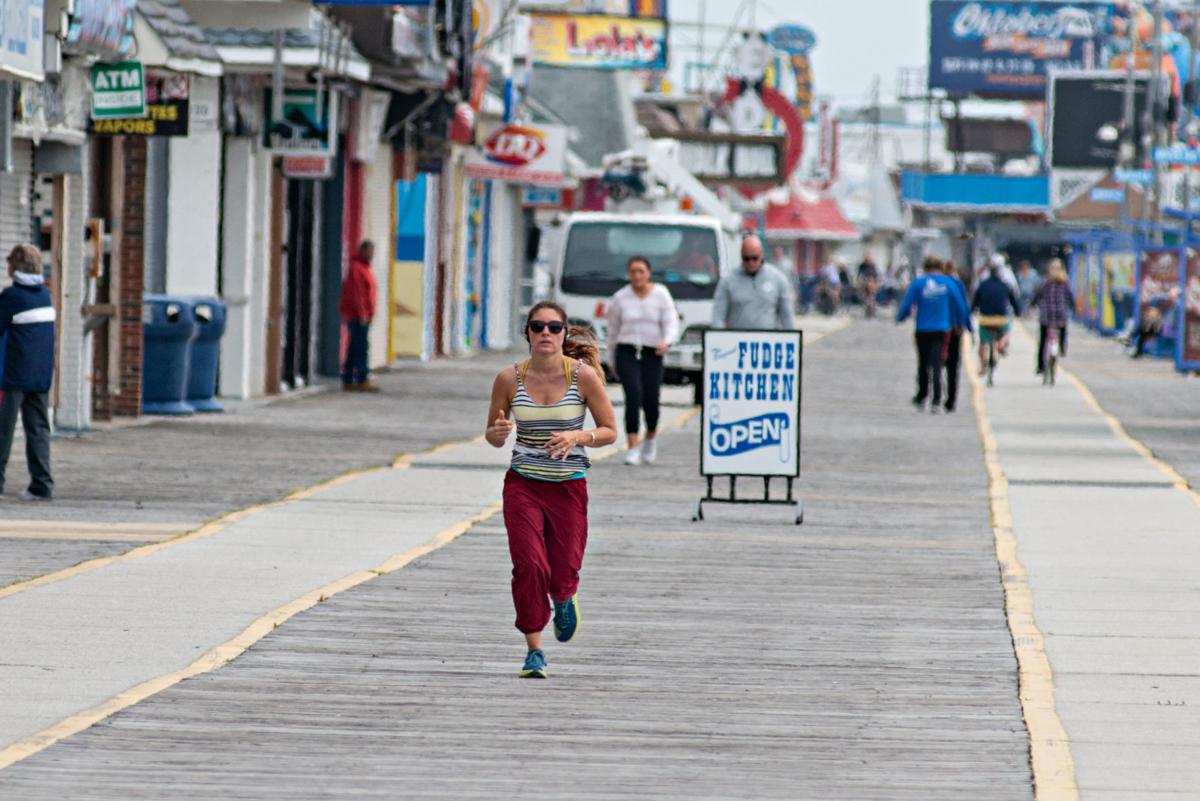 The state Assembly on Thursday voted to approve a measure to support projects in the construction, real estate and banking sectors impacted by the COVID-19 pandemic.
In 2008, New Jersey enacted the Permit Extension Act to revive and extend government approvals so the projects would not be abandoned, according to a news release.
In anticipation that these industries will face similar challenges during the COVID-19 pandemic, the full Assembly voted 78-0 on Thursday to approve a measure (A-3919) to amend the Permit Extension Act to extend state, regional, county and municipal agency permits for the duration of the COVID-19 emergency.
Government approvals granted after March 9, would be eligible, according to the release.
The bill's sponsors, Assembly members Clinton Calabrese, D-Bergen, Passaic, William Spearman, D-Camden, Gloucester, and Carol Murphy, D-Burlington, Camden, released the following joint statement:
"In taking necessary steps to slow the spread of COVID-19 — steps that have undoubtedly saved lives in New Jersey — much business and government activity has been placed on hold. Most construction and real estate projects that were approved a short time ago have needed to cease operations. If their permits expire, we aren't sure when government agencies will be in a position to issue new permits.
"We don't want to see projects abandoned or resources wasted because of issues with expired permits, particularly when the circumstances are out of the permit holder's control. As we work toward recovery, we want to put businesses in the best position possible to finish the projects they began."
The measure now goes to the Senate for further consideration.
Bill would extend benefit eligibility for certain first responders: Assembly Democrats Carol Murphy, Annette Chaparro and Raj Mukherji sponsored a bill to extend eligibility for accidental disability and death benefits to certain first responders who contract the disease, according to a news release.
The legislation unanimously passed the full Assembly Thursday.
Law enforcement officers, state troopers, firefighters and emergency medical responders enrolled in one of the three retirement systems associated with these professions are eligible for accidental disability benefits if they sustain a permanent and total disability resulting from a traumatic event that occurred on the job, according to the release.
Similarly, their named beneficiaries are eligible for accidental death benefits if the first responders lose their lives in the line of duty.
The bill (A-3945) would extend eligibility for these benefits to first responders who become disabled or die as a result of their exposure to COVID-19, as long as their job involved interacting with the public or supervising other personnel who interacted with the public during the COVID-19 public health emergency and state of emergency.
Proof that the first responder "more likely than not" contracted the disease in the line of duty would no longer be required, according to the release.
The legislation would retroactively cover applicable circumstances that took place between March 9 and the end date of the emergency.
Upon the bill passing the Assembly, Assemblywoman Murphy (D-Burlington), along with Assemblywoman Chaparro and Assemblyman Mukherji (both D-Hudson) released the following joint statement:
"Our first responders are courageously putting their own lives on the line to keep our communities safe during this crisis. Every time they respond to distress calls to help prevent unlawful activity, put out fires or administer care to people experiencing medical emergencies, they run the risk of contracting COVID-19 from the very people they're helping.
"So many of our firefighters, police and EMS responders have already been infected with COVID-19, and not all of them survived their encounter with this deadly virus.
"After tragically losing a family member, grieving families should not be expected to somehow prove their loved one most likely contracted the virus on the job. It is our duty to honor their loved one's sacrifice by making sure these families receive the benefits they need without placing the burden of proof on their shoulders.
"Similarly, any first responder whose illness has significantly and permanently affected their health and functionality should be secure in the knowledge that they'll be taken care of through the accidental disability benefits they deserve.
"New Jersey owes debt of gratitude to each and every one of these brave residents protecting our communities under these challenging and unprecedented circumstances. Providing these benefits is one way we can thank them for all they have been doing — and continue to do — for our state."
The historic drive-in, dating back to 1949, was set to open with a double-feature on March 20, but that was scrapped when Murphy ordered entertainment venues, including theaters, closed to try to quell the spread of COVID-19, according to the outlet.
In a post on the city's Facebook page, city Mayor Anthony Fanucci said that he welcomed Gov. Phil Murphy's executive order.
"This is a reasonable first step, which is in line with what I have been encouraging the governor to do, that will allow some of our businesses to begin limited operations with appropriate social distancing practices," Fanucci said.
"I have had several ongoing conversations with his office on behalf of our small businesses, conveying their willingness to be adaptable in their operations in order to protect both customers and staff as we slowly restart economic activity. A perfect example was the no contact operational plan the drive-in was able to present.
"Vineland residents and businesses have acted very responsibly and courteously during these trying times," Fanucci said.
"But we must maintain our vigilance as emergency measures are eased in the coming days and weeks. This, coupled with the expanded testing and robust contact tracing program the Governor has outlined, will help catch and contain the virus until a vaccine can be found."
Blood drive planned in Lower: The Lower Township Battle of the Badges Red Cross Blood Drive Thursday is scheduled from 7 a.m. to 5 p.m. June 4.
The blood drive is in honor of Officer Kenny Walker, and will be held at the Villas Volunteer Fire Department Hall, 1619 Bayshore Road.
Walker is a 25-year-old township police officer who is currently fighting Leukemia.
Six Flags to reopen Safari as drive-thru: Six Flags announced it will reopen its Safari as a self-drive-through experience.
The Jackson Township, Ocean County, amusement park opened the self-drive-thru Safari in 1974, but switched to guided truck tours in 2013.
"Returning to a standalone, drive-thru format enables guests to enjoy the Safari's 1,200 exotic animals from the privacy and safety of their own vehicles, while allowing for proper social distancing," said the release from Six Flags communications manager Kristin Fitzgerald.
The park is also finalizing new safety procedures to protect guests, team members and animals, the release added. To prevent overcrowding, entry into the Safari will require advance registration.
Members, season pass holders and single-day ticket holders can make reservations at www.sixflags.com/reserve once the opening date is confirmed.
County's virus totals: So far, Atlantic County has reported 1,666 cases with 104 deaths and 447 cleared as recovered. Cape May County has reported 483 cases with 38 deaths and 199 designated off quarantine. Cumberland County has reported 1,447 cases and 44 deaths.
Included in the totals are 64 additional positives and eight more fatalities that Atlantic County officials reported Thursday.
The deaths included three Hammonton residents, two men, ages 62 and 76, and a 58-year-old woman; two Galloway men, ages 87 and 93; two Northfield men, ages 67 and 94; and a 68-year-old Pleasantville man, all of whom had pre-existing health conditions, according to a news release from county spokeswoman Linda Gilmore. Seven of the eight were residents of long-term care facilities.
New positives were identified among 28 men, ages 20 to 63 and 36, women, ages 16 to 91, Gilmore said.
Twelve new cases were confirmed in Hammonton, 10 each in Galloway and Pleasantville and seven each in Atlantic City and Egg Harbor Township, according to the release. Absecon had four new positives while Hamilton Township and Ventnor each had three. Buena Vista Township and Linwood had two confirmations and Egg Harbor City, Margate, Northfield and Somers Point all had one.
In Cape May County, a 91-year-old Lower Township man died as the results of COVID-19, according to a news release by Cape May County's Department of Health. Thirty nine people have died in the county, the health department said. A total of 488 people have tested positive for COVID-19. Five new cases were confirmed in the county on Thursday, according to the health department.
Two of the cases were in Middle Township, and one each were in Dennis Township, Ocean City and Woodbine, the health department said.
Source: State of New Jersey Department of Health