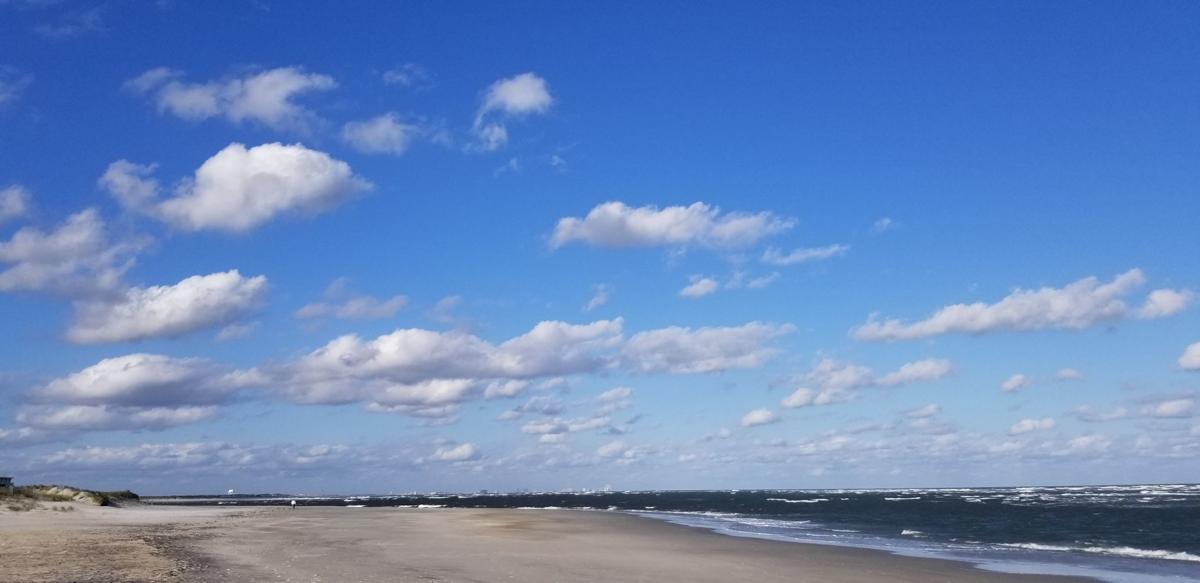 For the 14th day in a row, we will continue our one-day streak of wet and dry weather Thursday. The streak will last until a wetter Friday but then break, as precipitation will be expected at times over the weekend.
South Jersey is no easy place for a meteorologist.
We enter the day Thursday much differently than how we left Wednesday. We'll start with a mix of sun and some clouds with a drier airmass. Morning lows will range from around freezing in Estell Manor and the mainland, with upper 30s in Cape May Point and the shore.
A weak high-pressure system will be the player for the day. If you like milder weather, you'll find comfort in the favorable position of the high. Located off the Carolinas, it will bring a southwesterly wind during the day, pumping up temperatures compared to Wednesday. We'll get near 60 inland, with the shore in the low 50s. It'll be a good day for construction or doing yard work.
Atlantic City Weekly's Top 40 Under 40 is all about shining a spotlight on those young profe…
However, the clearer sky will only be short lived. Clouds will build in Thursday night as a warm front will try to lift from the Deep South. I use the word "try," because it will likely stall out near Virginia on Friday and Saturday, leading to gloomy, cooler days, with some rain.
Showers will begin between 3 and 6 a.m. Friday. The rain will then fall for much of the morning, rolling off the coast around 11 a.m. Rainfall totals will be between a 10th and a quarter of an inch, so no issues will be expected on the roads if you must drive. A northeast wind will blow.
For the afternoon, expect a dry day, outside of a patchy drizzle. The clouds will remain, with highs in the low to mid-50s.
Friday night will be dry, but clouds will remain. Lows will be 40-45 degrees.
Then, an interesting battle will ensue Saturday and Saturday. Our warm front will remain in Virginia, and pieces of energy will try to move into South Jersey. Meanwhile, high pressure will slip in from Quebec and sit near Long Island, bringing a battle of wet vs. dry.
The spring equinox will start at 11:49 p.m. Thursday in the Northern Hemisphere, the earlies…
The European model did a good job depicting what I believe will happen Saturday. A band of rain will enter in the morning. It'll be steady at first and then turn scattered as drying high pressure will eat it away. Then, we'll be dry for a few hours until a second push of moisture drives the high pressure out. That likely will be Saturday night into Sunday morning. The warm front will push north of us, and we'll see a spike of temperatures during Sunday. Expect spring fever-worthy highs near 70 degrees inland, with low 60s at the shore.
A cold front will march in, which will bring a few hours of afternoon or evening rain. A rumble of thunder will not be ruled out. Overall, I don't see Sunday being a washout.
Be the first to know
Get local news delivered to your inbox!