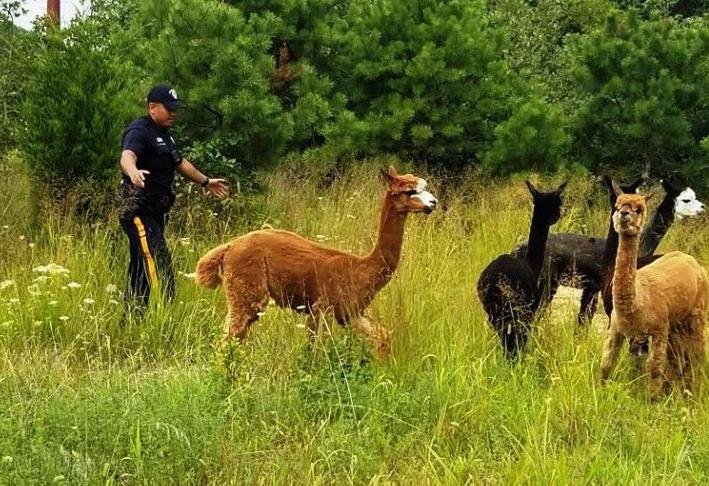 EGG HARBOR TOWNSHIP — Five alpacas and three cows had free reign of the township Friday morning, at least until police and the creatures' owner helped corral them near high-tension lines in the 3000 block of Tremont Avenue.
Officers responded to the Cardiff section of the township at 10:53 a.m., police said in a news release.
The animals escaped through a gate accidentally left open, police said.
The cows and alpacas were "escorted" back to their residence on Ivins Avenue, police said.
Be the first to know
Get local news delivered to your inbox!