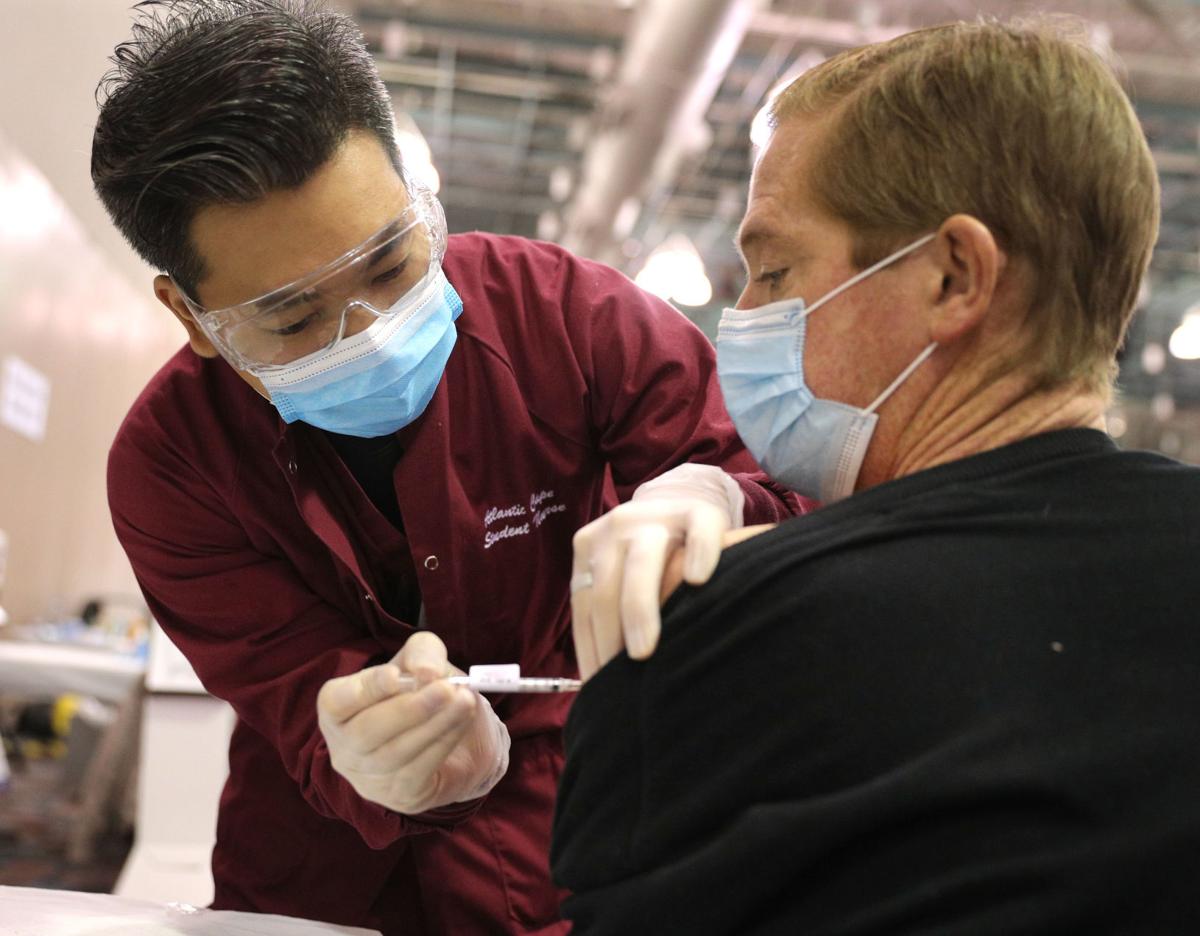 TRENTON — Effective April 19, all New Jersey residents 16 and older will be eligible for the COVID-19 vaccine, Gov. Phil Murphy announced Monday.
This is 12 days before the state's original goal of May 1 for universal eligibility.
"We're going to make our most aggressive push yet to meet our vaccination goals," Murphy said. "Effective two weeks from today, April 19, all New Jerseyans age 16 and over will be eligible for vaccination."
As of Monday, roughly 1.8 million residents have been fully vaccinated and nearly 3 million have received at least one dose.
Murphy said this is 38% of the state's goal of getting 4.7 million people fully vaccinated by the end of June.
According to Health Commissioner Judy Persichilli, about 74% of people ages 65 to 79 and 70% of people ages 80 and older have received at least one dose of the vaccine.
The race and ethnicity breakdown of individuals who have received at least one dose of vaccine falls at 56.9% for white people, 9.18% for Hispanic or Latino people, 5.76% for Black people and 8.61% for Asian people.
According to Persichilli, the vaccination rates for Black, Hispanic and Asian residents have increased slightly since early February.
"While we are seeing slight increases among our minority populations getting vaccinated, we still have some work to do to build up those percentages," Persichilli said.
On Monday, eligibility for the vaccine opened to all individuals ages 55-64, those 16 and older with intellectual and developmental disabilities and workers across various sectors from real estate to higher education to sanitation.
Since the Centers for Disease Control recently updated its travel restrictions for fully vaccinated people, Murphy announced the state's new guidelines.
"New Jersey is no longer advising fully vaccinated individuals who travel domestically to self quarantine after their trip or to get tested before or after travel," Murphy said. "As we see our tracker increase daily with the number of fully vaccinated New Jerseyans, it will mean many more degrees of freedom."
Health Commissioner Judy Persichilli emphasized that even fully vaccinated travelers run the risk of contracting or spreading the virus so COVID-19 safety guidelines need to be upheld.
"Fully vaccinated people can travel within the United States without the need to get tested or self quarantine as long as they continue to take COVID-19 precautions while traveling, wearing a mask, avoiding crowds, physically distancing," Persichilli said. "(But) even fully vaccinated travelers are at increased risk for getting and possibly spreading new COVID-19 variants."
Fully vaccinated travelers who are leaving the United States do not need to get tested beforehand unless it's required by their destination, Persichilli said.
As for international travel, the federal government requires fully vaccinated air travelers coming to the United States to have a negative COVID-19 viral within three days of travel or documentation of recovery in the past three months.
International travelers should be tested three to five days after travel, Persichilli said.
There were 2,984 new cases reported Monday with 15 confirmed deaths.
Contact Molly Shelly:
609-272-7241
Twitter @mollycshelly